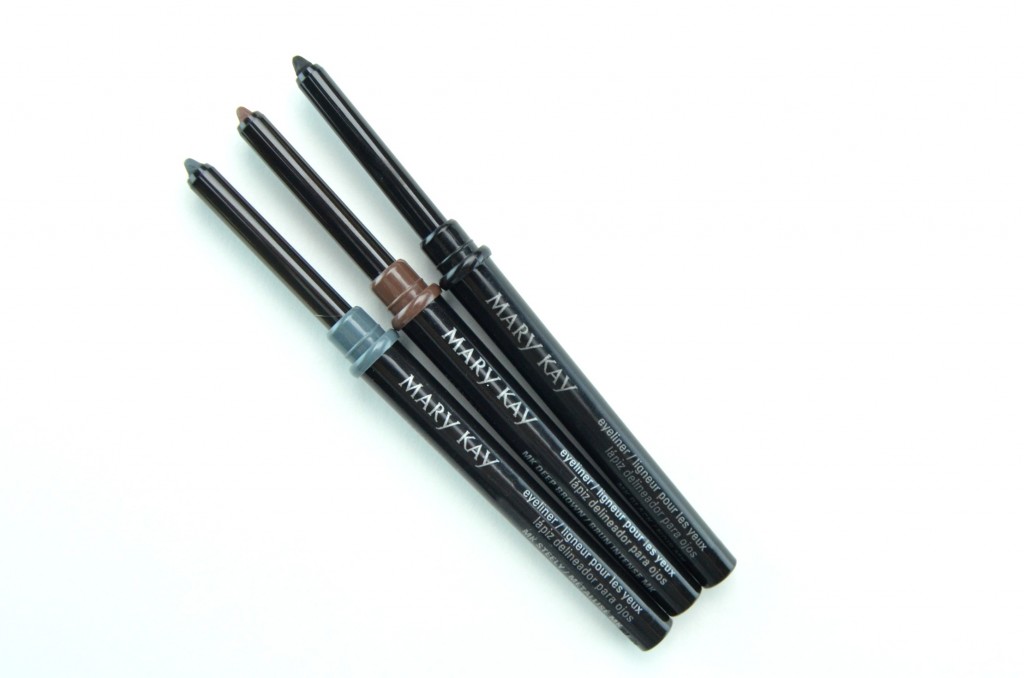 Enhance your eyes
If you're a fan of Mary Kay mechanical eyeliner pencil, you're going to love their new and improved formula. Same great long-lasting, smudge-proof, waterproof and fade-resistant formula, but with new expertly formulated ingredients to provide an even smoother application. Its rich and creamy texture now glides on, without pulling or skipping, for perfectly smooth application without tugging on delicate eye areas.
Mary Kay Eyeliner is almost pocket size and fits perfectly into the palm of your hand. It has a simple twist-up design, ensuring you'll always have a perfectly sharp liner each and every time you go to use it, with no sharpening required. It has a rich and creamy texture with a tiny tip that allows for precise application. Its extremely soft and smooth formula glides onto the eyelids with ease and sets fairly quickly. You have a few seconds to blend and smudge out before it dries, but once it's set, it isn't budging. You can achieve true opaque coverage in a few swipes, although you may need to go over the lines a few times to get true colour payoff. It doesn't seem to flake, even if you apply a few layers. It gives long-lasting hold, a solid 12 hours without transferring, thanks to its water-proof formula.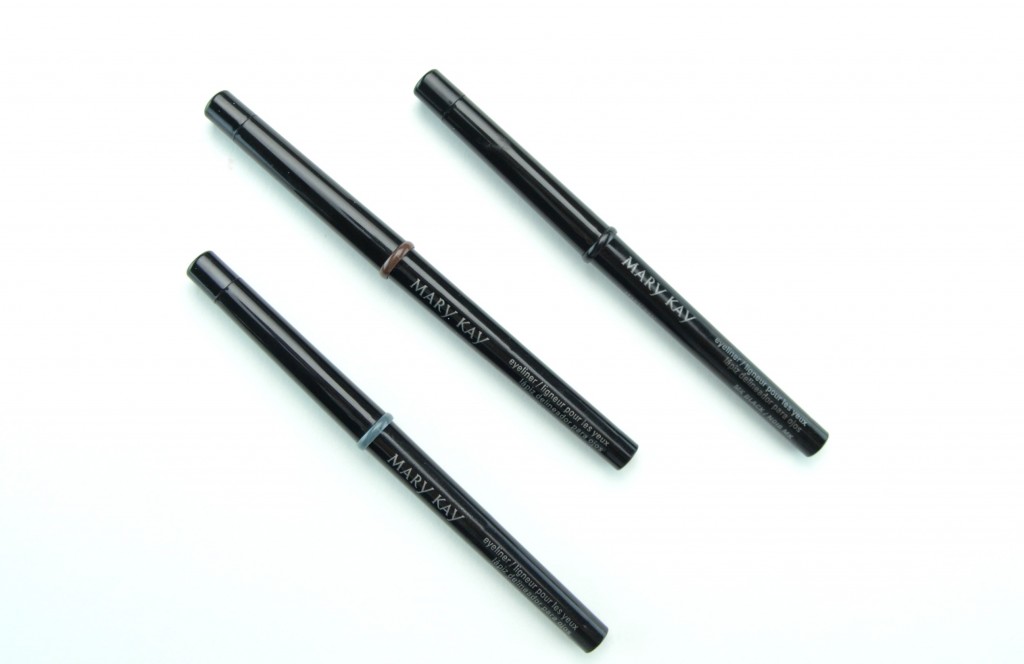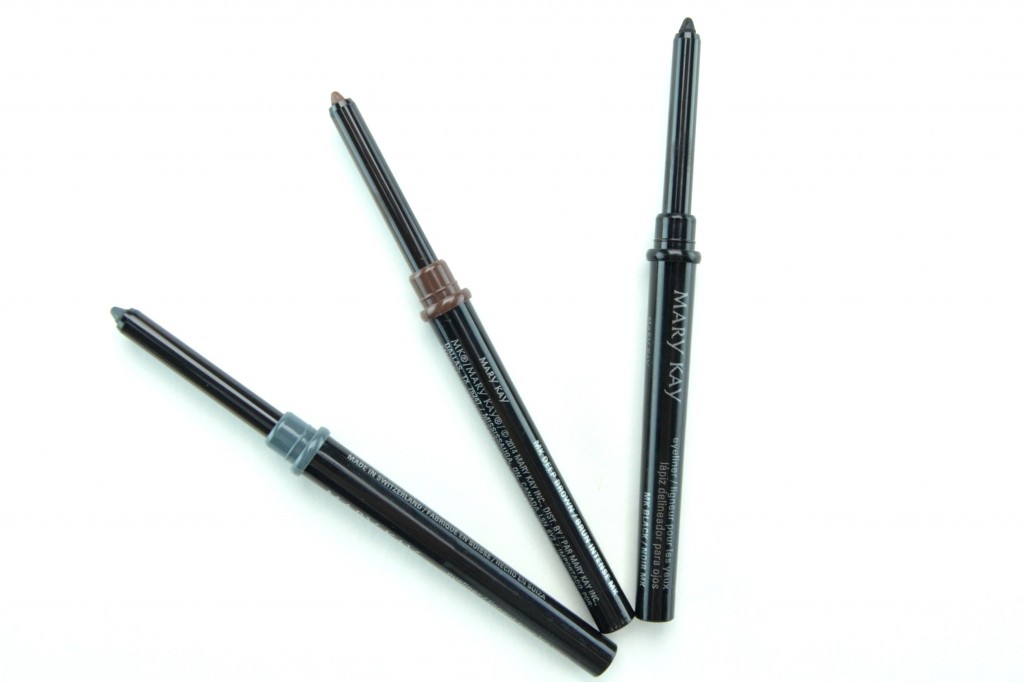 Mary Kay Eyeliner is obviously not as pigmented or as intense as a liquid eyeliner, but its dark enough to give contrast and definition to the eyes. Love that its fragrance free and is suitable for even the most sensitive of eyes or for those that wear contact lenses. You can easily achieve both thick and thin lines and its pigmented shades give the appearance of thicker, fuller lashes when applied close to the lash line. It comes in three of their most popular shades of MK Steely, MK Deep Brown and MK Black for just $16 each.