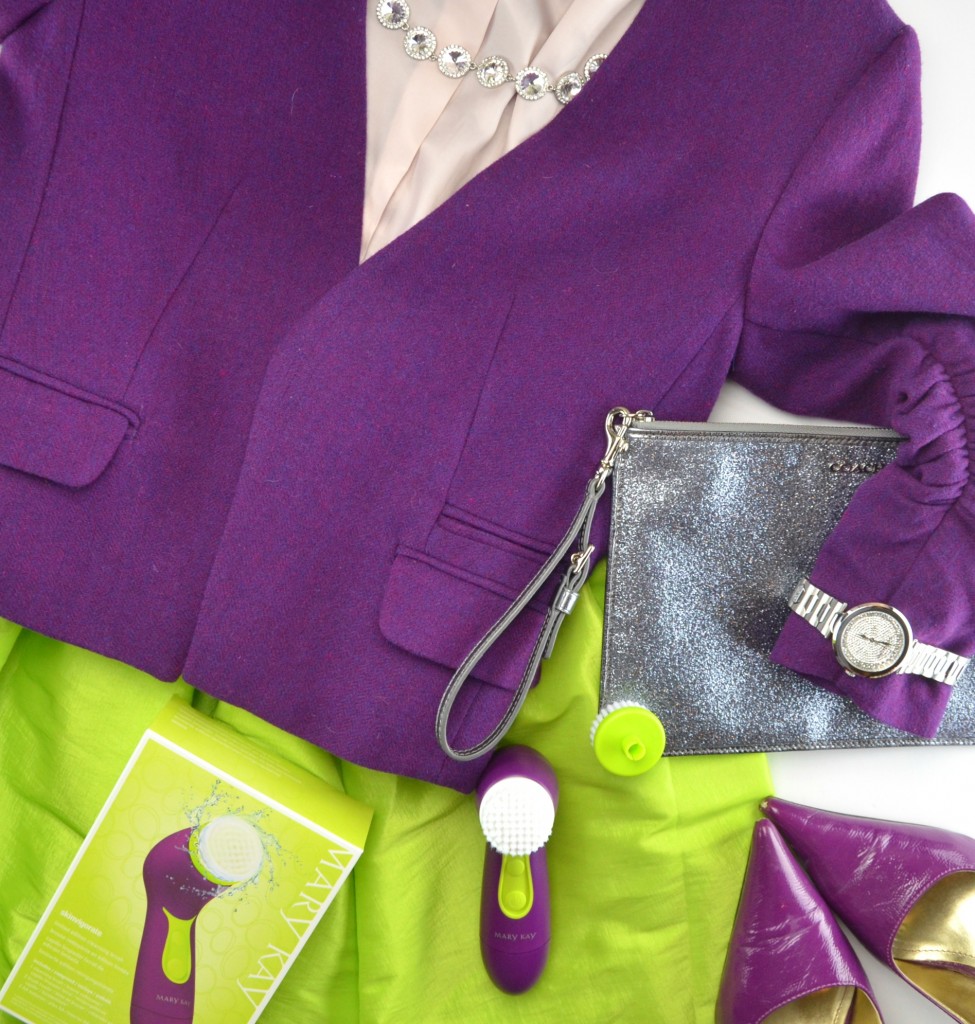 Two things I'm a sucker for, limited edition packaging and a good cleansing brush. Now I don't think I'll ever be able to give up my Clarisonic, but the Mary Kay Skinvigorate Cleansing Brush is an excellent, and more affordable option. Designed the same way, this lightweight, two speed power brush gently massages the skin to thoroughly cleanse it of all dirt, oil and makeup within seconds. I had the original Skinvigorate Cleansing Brush, but since my mom has sensitive skin and I wasn't quite ready to give up my Clarisonic, I passed it onto her. The new limited edition Mary Kay Skinvigorate Cleansing Brush, from what I can tell, is the exact same, only done in a beautiful coloured version and is only available till Feb 15, 2016.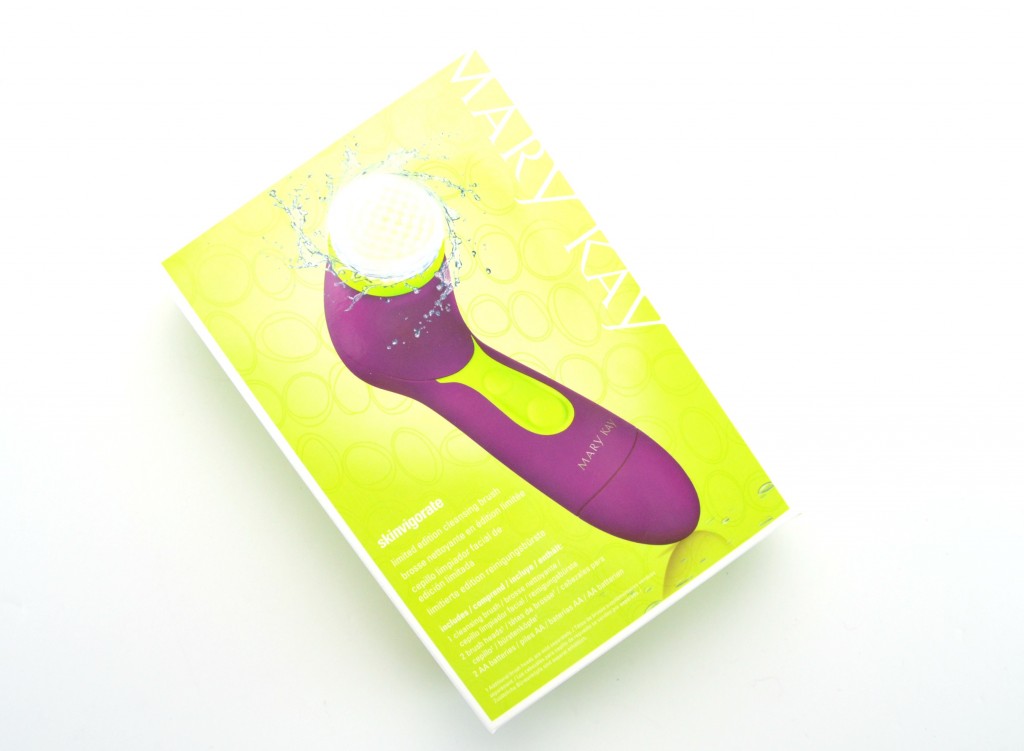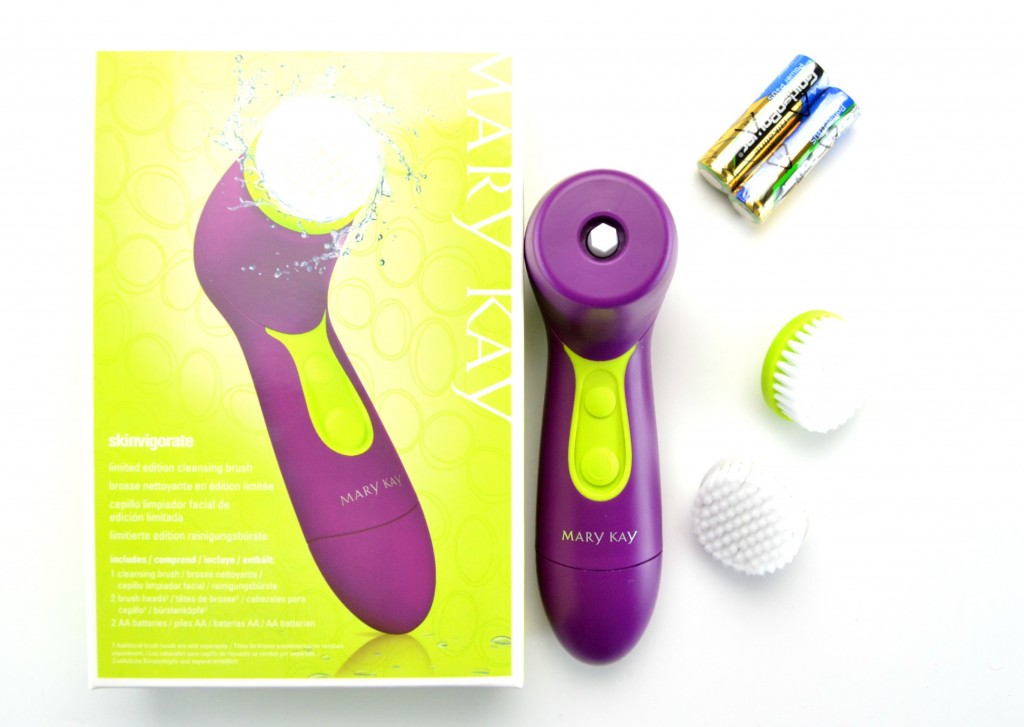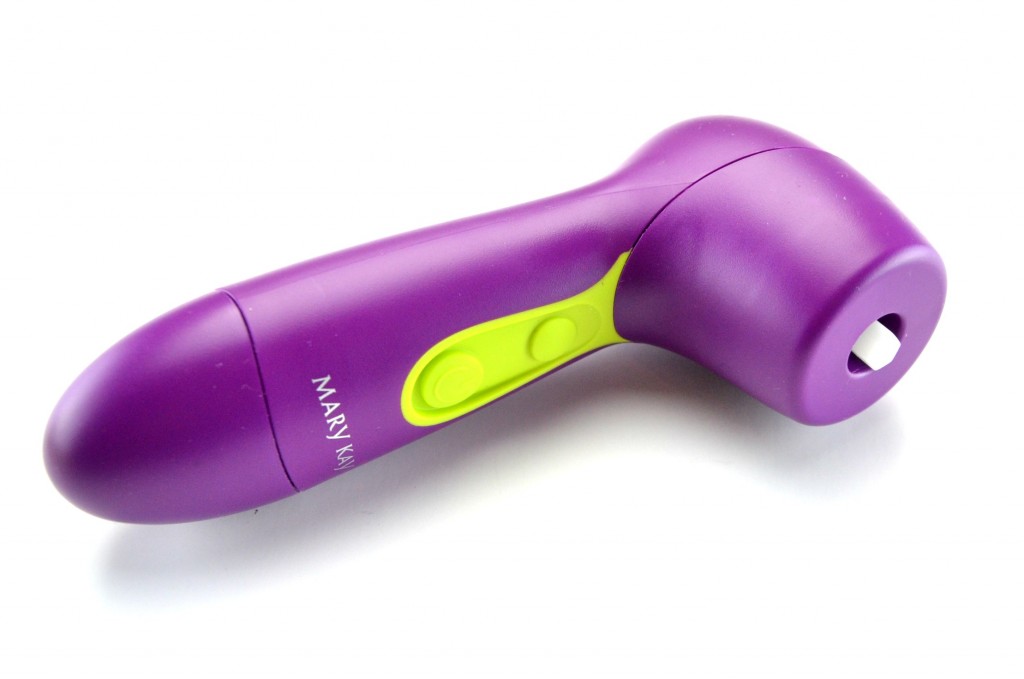 The new limited edition Mary Kay Skinvigorate Cleansing Brush is done in a beautiful purple with lime green detail and features 2 different speeds. This unique technology allows the brush to remove makeup 85% better than using your hands alone, which in return, allows your skincare products to absorb better and more quickly, helping to maximize the hydration benefits of your moisturizers. Overtime, you'll see that your skin is not only smoother and brighter, you'll see that your makeup applies easier, smoother and more evenly. It's lighter and slightly smaller than the traditional Clarisonic and the brush heads are a lot softer. It's so gentle on the skin, and you probably won't breakout after the first use, which makes it perfect for those with sensitive skin. The handle fits perfectly into the palm of your hand and is comfortable to hold the entire duration of use. Its two speeds allows you to personalize it, but doesn't shut off after a certain time, so your able to use it for as long as you like. It massages the skin to loosen up stubborn dirt and oil, while still being soft and gentle.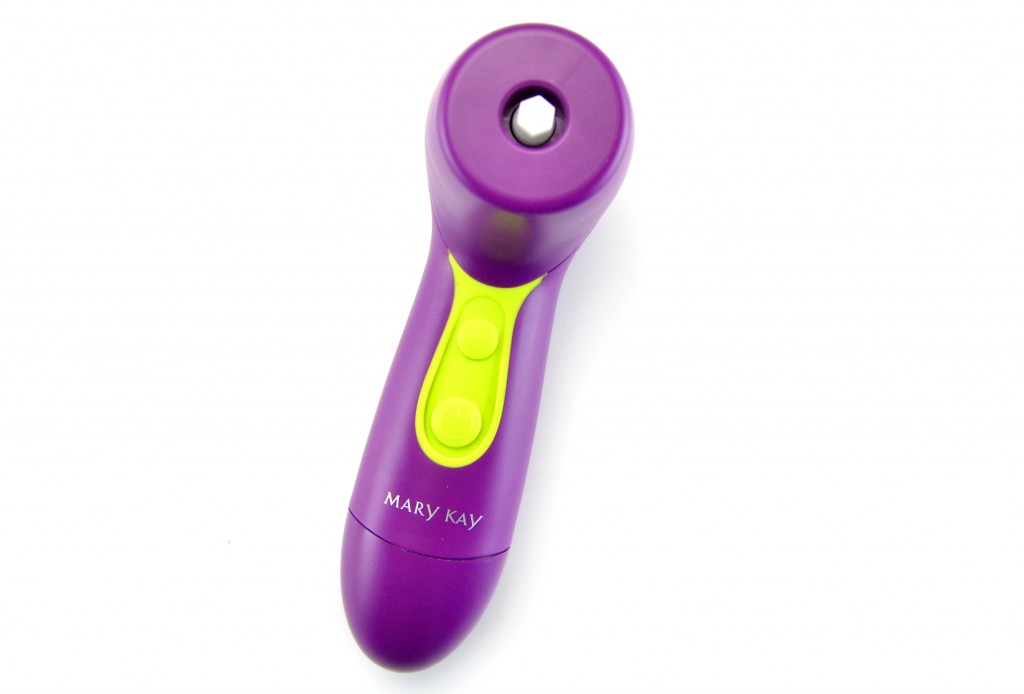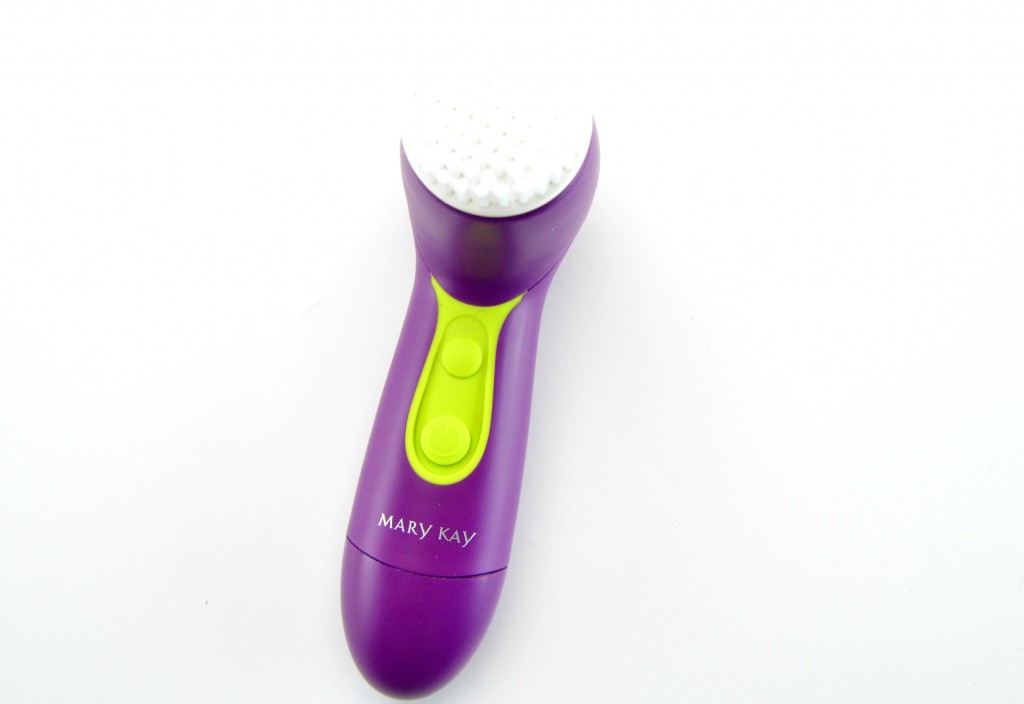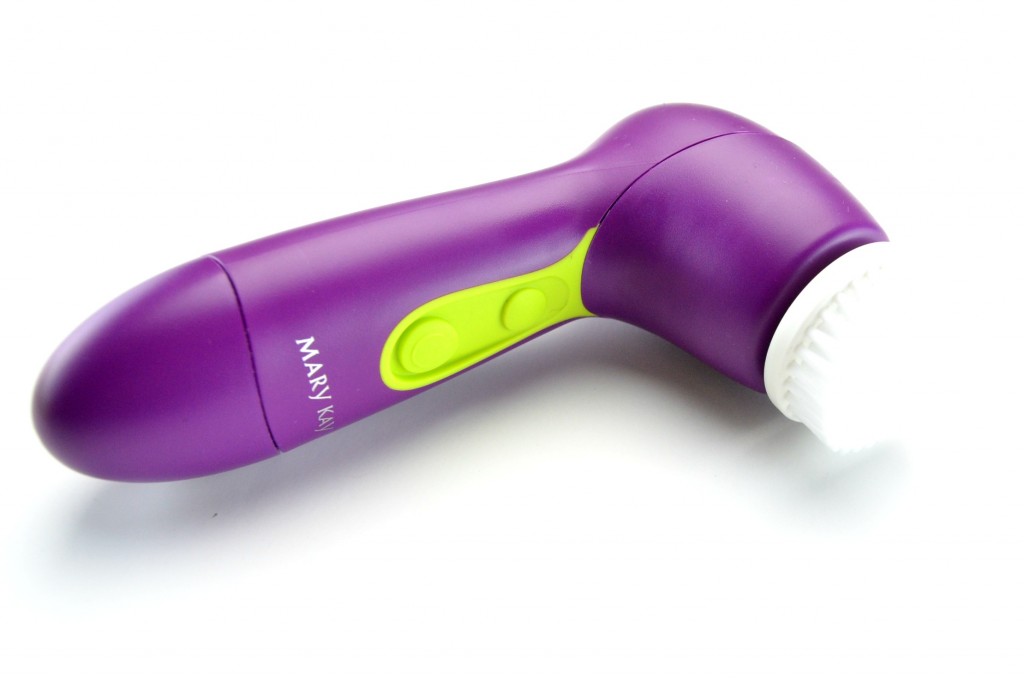 If you're looking for a more adorable, softer and gentler option to the Clarisonic, the new Mary Kay Skinvigorate Cleansing Brush will be perfect. It includes everything you need to get started right away, including a cleansing brush, 2 brush heads, 2 AA batteries and retails for $60. You can also purchase a Mary Kay Cleansing Brush Travel Bag for safe keeping. It is done in a soft plastic white, black and pale pink design with the words love writing in different fonts and languages for only $5.