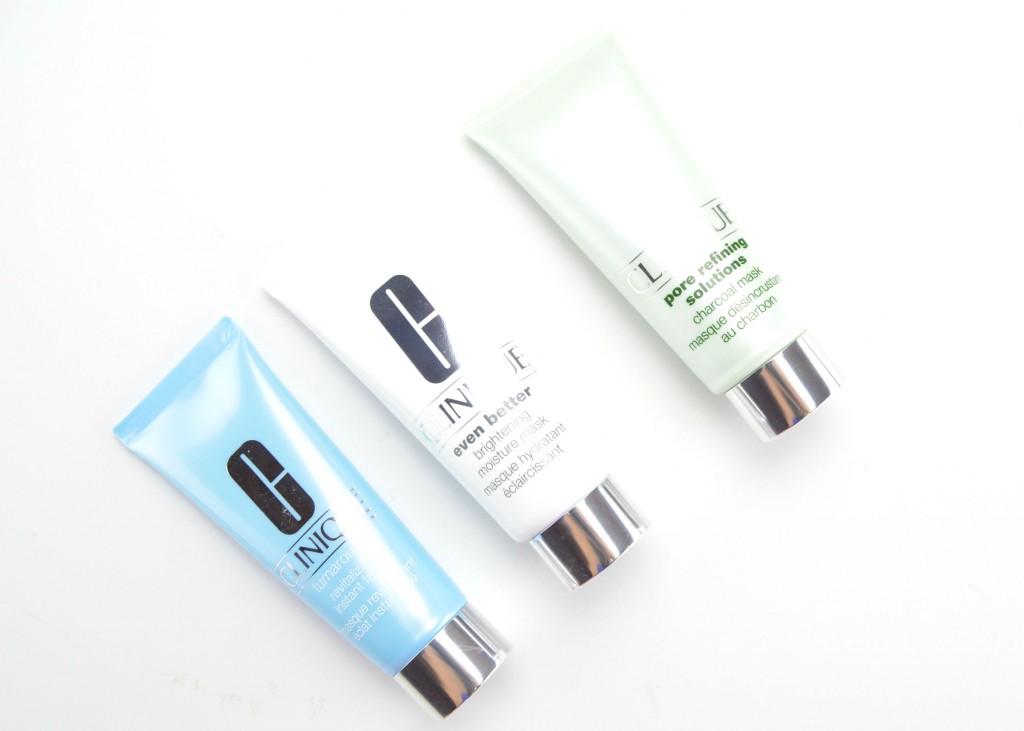 As part of my beauty ritual, I try to introduce a facial mask at least once a week. Not only is it an excellent way for me to sit back, relax and unwind, it's the perfect solution when my skin needs a little pick-me-up. Whether it's in need of a little brightening, hydrating, deep cleansing or an all-around healthy glow, there's a mask for that. Clinique Turnaround Revitalizing Instant Facial Mask has been a favourite of mine for years and this season Clinique is introducing two new masks to their already popular lineup. Each is infused with super-charging ingredients and is 100% fragrance free and is the perfect saviour to help transform your skin in record time. These unique complex will complete any regular skin care regimen you have going on and each will target a special skin care concern.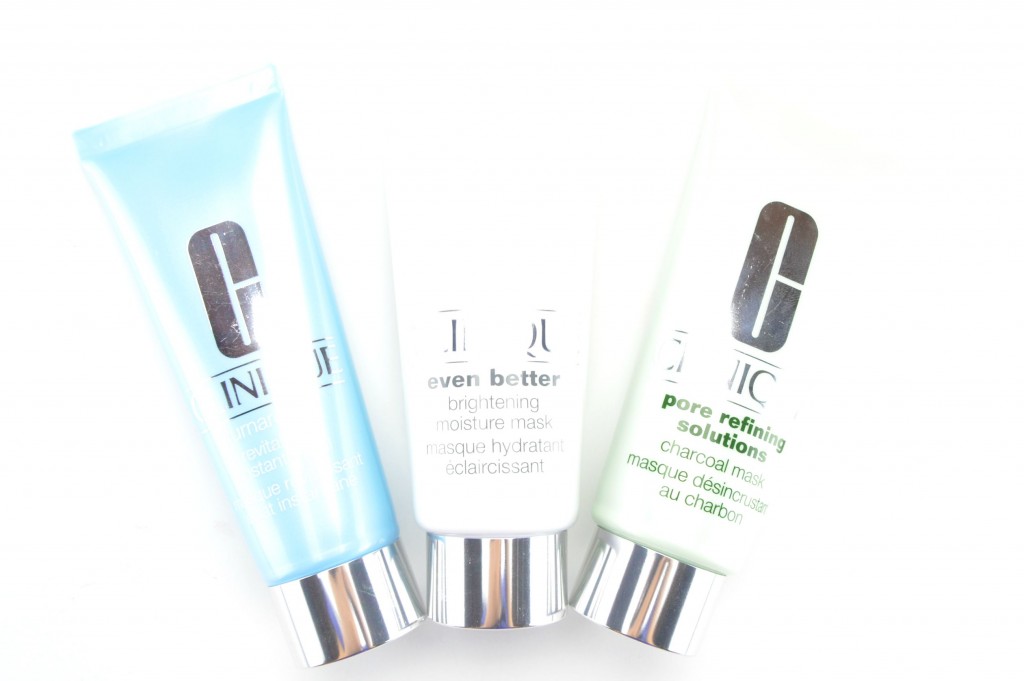 Clinique Turnaround Revitalizing Instant Facial Mask is an oldie, but a goodie. It's a 5 minute pampering mask that combines physical and manual exfoliation to help reveal renewed, energized, and more radiant skin. It's formulated with chestnut extract and salicylic acid to help activate your natural enzymes to loosen dead skin cell surface, while shedding dead surface cells to encourage a healthy cell turnover.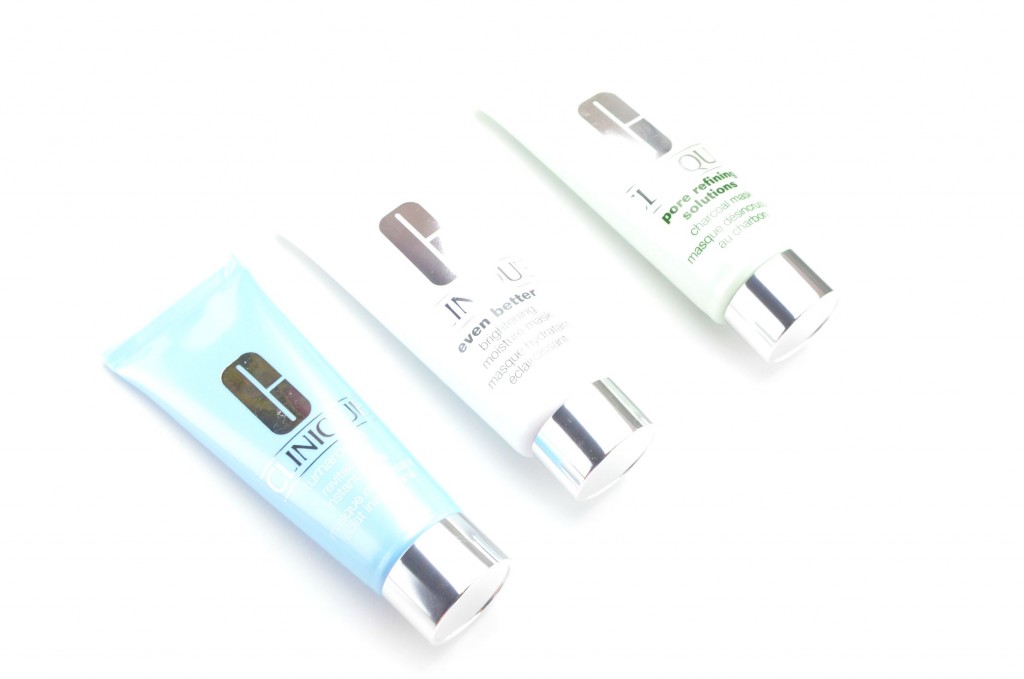 Clinique Turnaround Revitalizing Instant Facial Mask has a slightly watery, thinner, pale blue, silicone texture that helps make an excellent base for the scrubbing agents so it's not too abrasive on the skin. It has a medium consistency that applies to the skin easily and evenly. The tiny infused granules almost feel like a microdermabrasion spa treatment without the irritation or redness. It's completely scentless and gives a slight cooling effect to the skin. Skin is left feeling soft, smooth and hydrated. It helps to even out skin tone, provide radiance and doesn't cause breakouts.

I apply a thick layer of Clinique Turnaround Revitalizing Instant Facial Mask to my face, massage this scrub into the skin and then rinse off. It's recommended that you leave on for 5 minutes, but since it's more designed to be an abrasive exfoliated, I don't feel the need to let it sit on my skin. It is fairly rough on the skin, so I don't know how those with sensitive skin will react to this, but I love it. It also seems to keep my breakouts at bay, due to its salicylic acid formula. It leaves behind a finely milled sparkle/ sheen on the skin that helps give the appearance of healthy and radiant skin…. instantly. Don't worry, I'm not talking glitter, just a healthy glow. It retails for $45 for 100ml.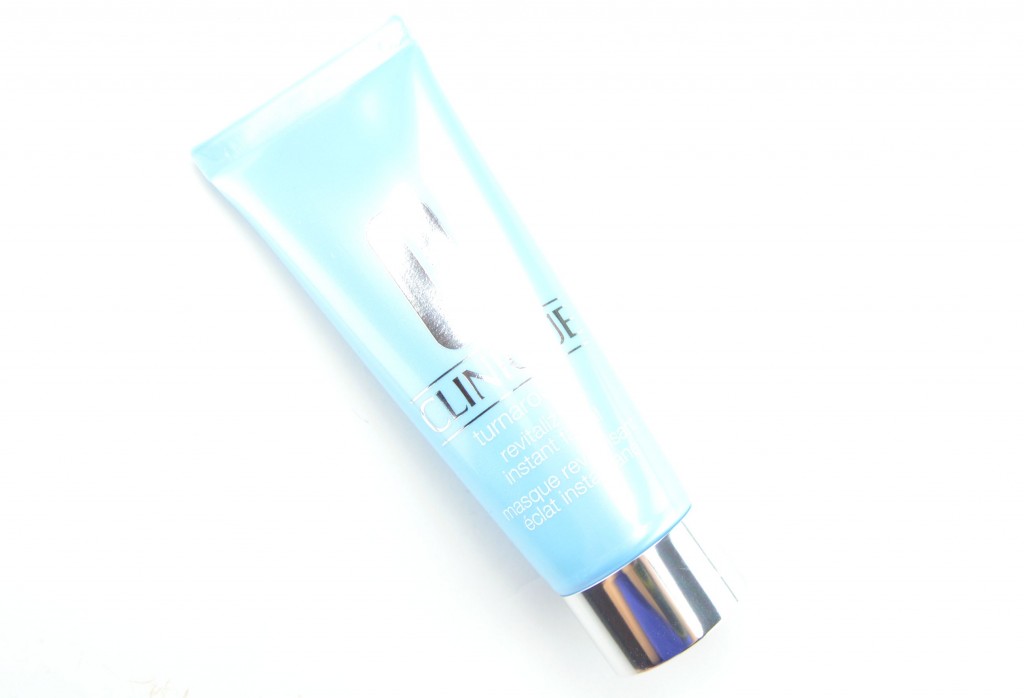 Clinique Pore Refining Solutions Deep Cleansing Charcoal Mask is the brand's first charcoal mask and will quickly be your number one solution when looking for a deep clean. It's formulated with a unique blend of clays and charcoal powder (charcoal powder, derived from bamboo, montmorillonite, a clay rich in minerals and Kaolin) to instantly help mattify and detoxify the skin of all dirt and impurities. It also contains hyaluronic acid to provide comfort and prevent potential dryness. It's gentle enough to use a few times a week, yet effective enough to help balance oils. It will help minimize the appearance of pores, reduce shine and leave skin feeling fresh and clean.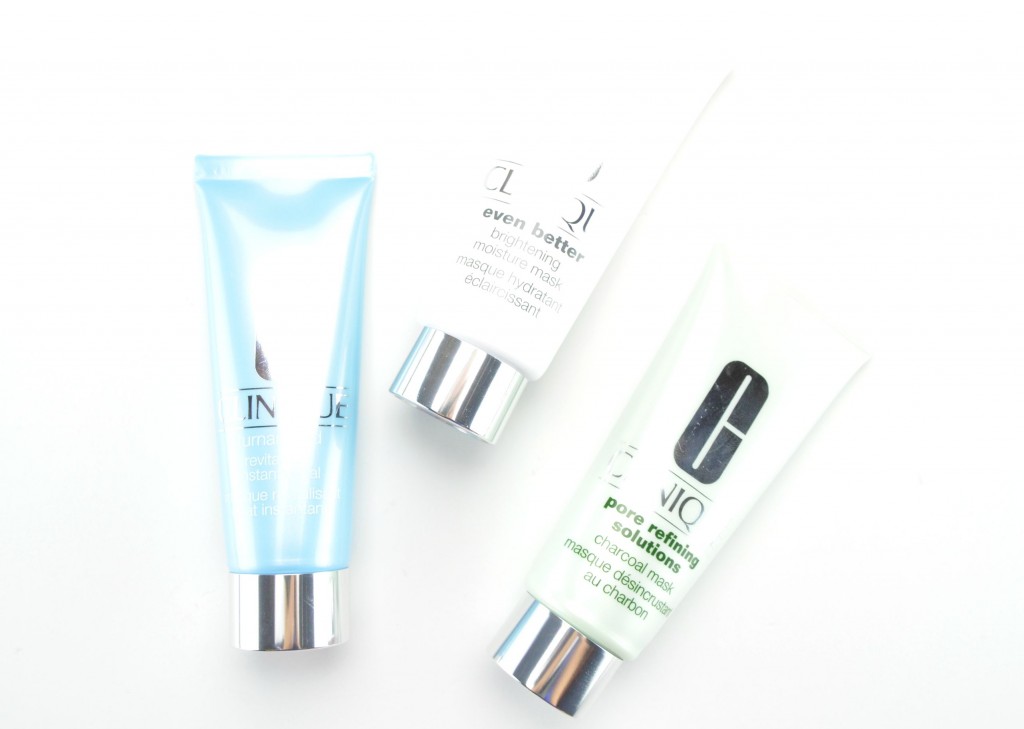 Clinique Pore Refining Solutions Deep Cleansing Charcoal Mask has an extremely thick and creamy, deep grey texture that applies smoothly and evenly over the skin. It can be used on the entire face or simply just focus on your oily T-Zone. You start by applying a thick layer, leave on for 5 to 10 minutes, before rinsing off with warm water. It sets and dries fairly quickly, within the first few minutes, but doesn't leave skin feeling tight or dry and washes clean away. It instantly absorbs excess oil from the skin's surface and inside the pore lining, which will help lessen the appearance of blackheads and "temporarily" the appearance of enlarged pores too.
Since I have extremely dry skin, I was a little worried how Clinique Pore Refining Solutions Deep Cleansing Charcoal Mask was going to react with my consistently thirsty skin, but surprisingly I quite enjoy it. The charcoal helps to act like a magnet and draw out any impurities I may have, without stripping my skin of its natural oils. It helps to clear out my pores of dirt, oil and any leftover foundation, to help minimize the appearance of my enlarged pores and prevent new ones from forming. Although I don't have oily skin, it helps keep it under control and to help avoid excess oil build up in pores for a poreless looking skin. It leaves my skin feeling soft, smooth and highly hydrated. It retails for $27 for 100ml.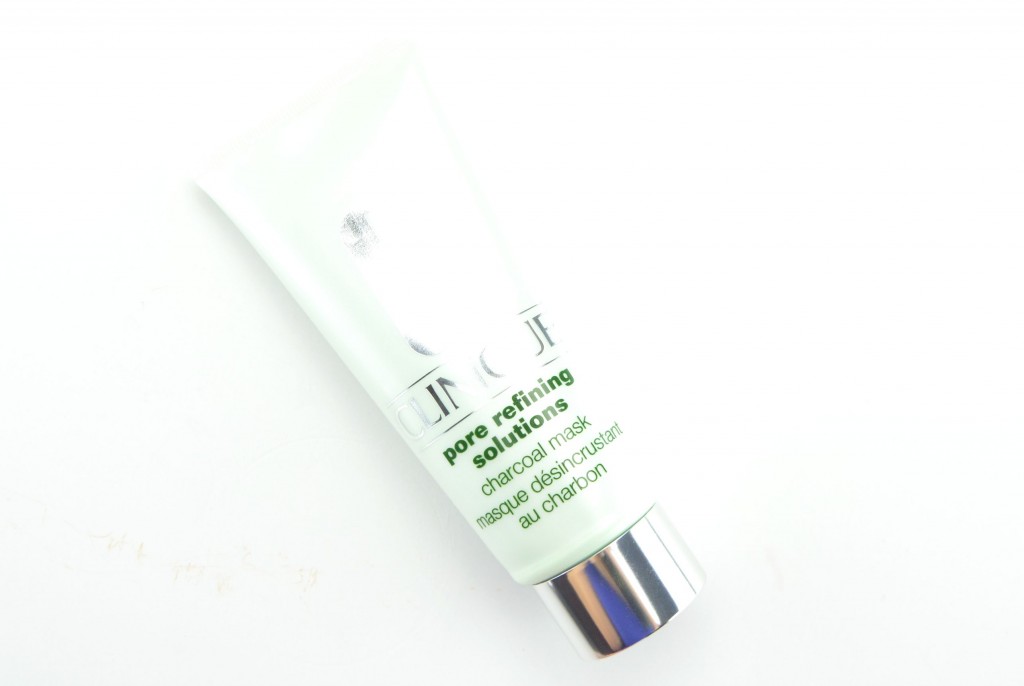 Clinique Even Better Brightening Moisture Mask is a moisturizing mask that helps revitalize and intensely hydrate the skin. It's formulated with Glucosamine, Citrus Unshiu Peel Extract and Licorice Extract to help reveal smoother, more luminous and brighter complexion, while minimizing irritation that can lead to darkening.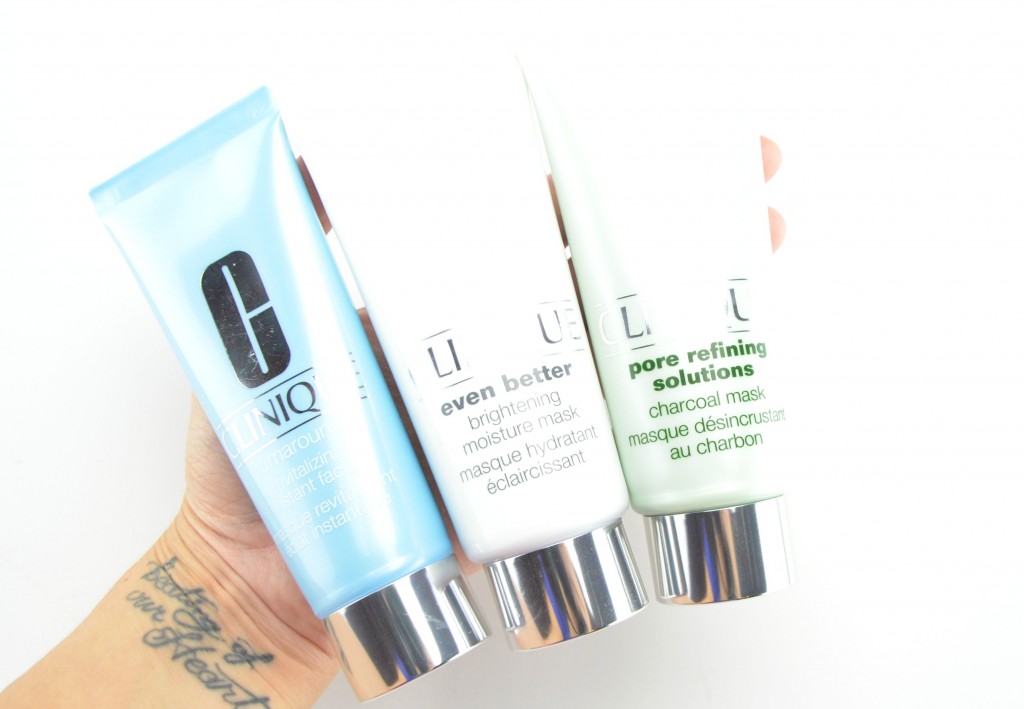 Clinique Even Better Brightening Moisture Mask has a luxurious, extremely creamy, yet lightweight texture that almost feels like a thick lotion once applied to the skin. It applies beautifully and sinks into the skin within seconds, those with oily skin might find it a bit too emollient? It can easily be spread onto skin with your fingertips, left on for 5 to 10 minutes and pat off any residue with a tissue. Another option is to rub the excess formula into the skin for added hydration.
Clinique Even Better Brightening Moisture Mask has quickly become a favourite of mine. It gives a new level of luminosity to my skin for an instant lit-from-within effect. It helps to restore radiance and moisture to my dull, dry and dehydrated skin in as little as 5 minutes, a few days a week. Its claim to be a moisturizing mask is dead on, one of the most hydrating treatments I've tried in a long time. It helps to calm my dry, irritated and red skin for a soft, smooth and supple appearance. I've actually been using it as an overnight treatment by applying a slightly thinner layer before going to bed. I wake up feeling hydrated and ready to take on the day. It hydrates, plumps up the skin and feels incredibly comfortable without any greasy, oily or sticky residue. I've noticed my foundation is actually applying a little smoother after working this into my weekly routine. It retails for $39 for 100ml.