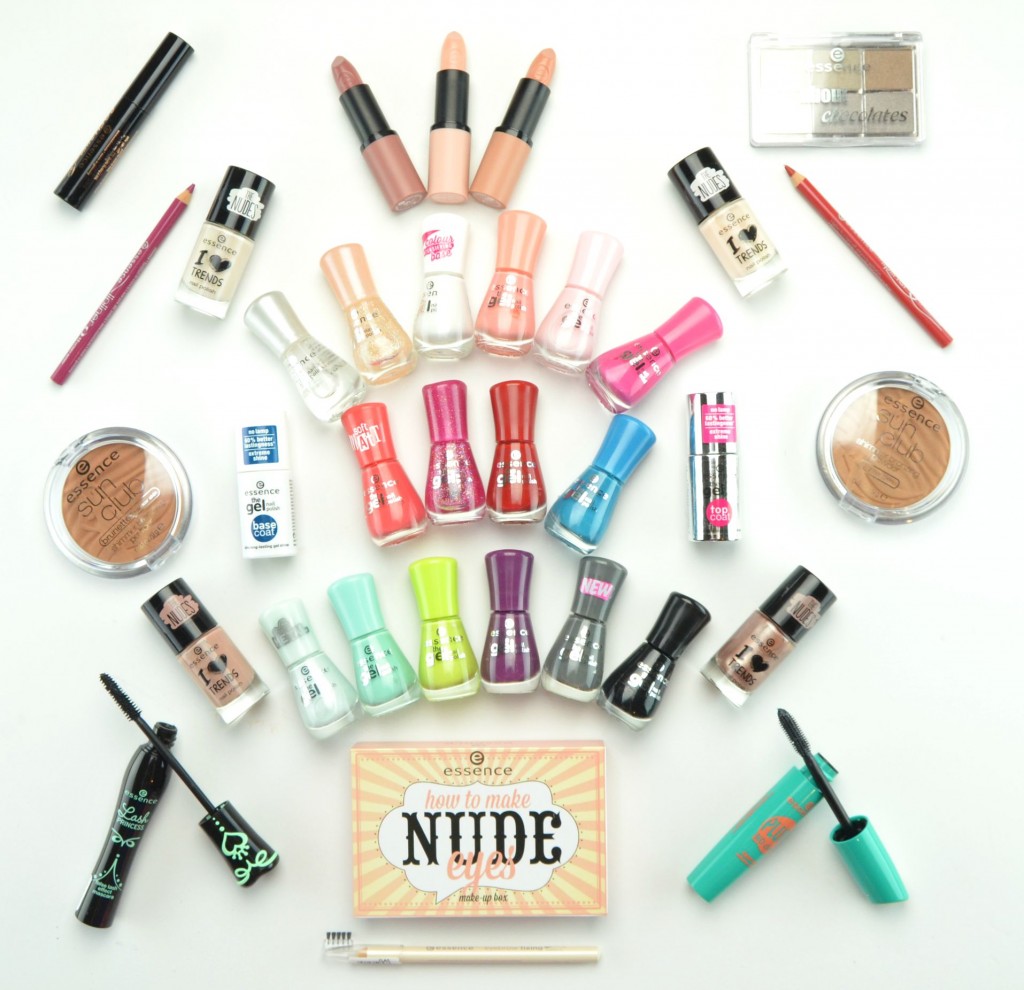 Subtle nudes and soft neutrals
I know we're in the dead of summer, but it's never too early to talk Fall. I attended an Essence Paint Night a few weeks ago and absolutely fell in love with the entire Essence Fall/Winter 2015 Collection. As much as I love fun, bright colours in the summer, I look forward to slipping into something more comfortable with subtle nudes and soft neutrals in the Fall. This season Essence brings a new member to the Royal Lash Family, gel manicures without a UV lamps, along with shimmery bronzers to help extend your summer glow right into September and October. Transitioning into the slightly cooler months have never looked so gorgeous.
Nails are still going to be a huge trend for Fall, but if you're anything like me, you hate going to the salon to get a fresh gel manicure every other week. This season, Essence introduces an innovated nail polish formula that will provide you will an incredible long-lasting, gel finish without the use of a UV lamp. This will not only save you time, but its affordable price will let you experiment with an array of different shades based on your mood. It comes with a colour crush technology that ensures intensive colour, combined with perfect, opaque coverage in a single swipe. You simply apply the Essence base coat that's formulated to help improve the durability of the gel polish by 60%, followed by the colour gel coat and set with the top coat to help protect, seal in colour and provide incredible shine. Best part, you can easily remove the colour with traditional nail polish remover. It's available in 16 new and glossy shades for $2.99 each, along with the Gel Nail Polish Base and Top Coat for $4.49 each.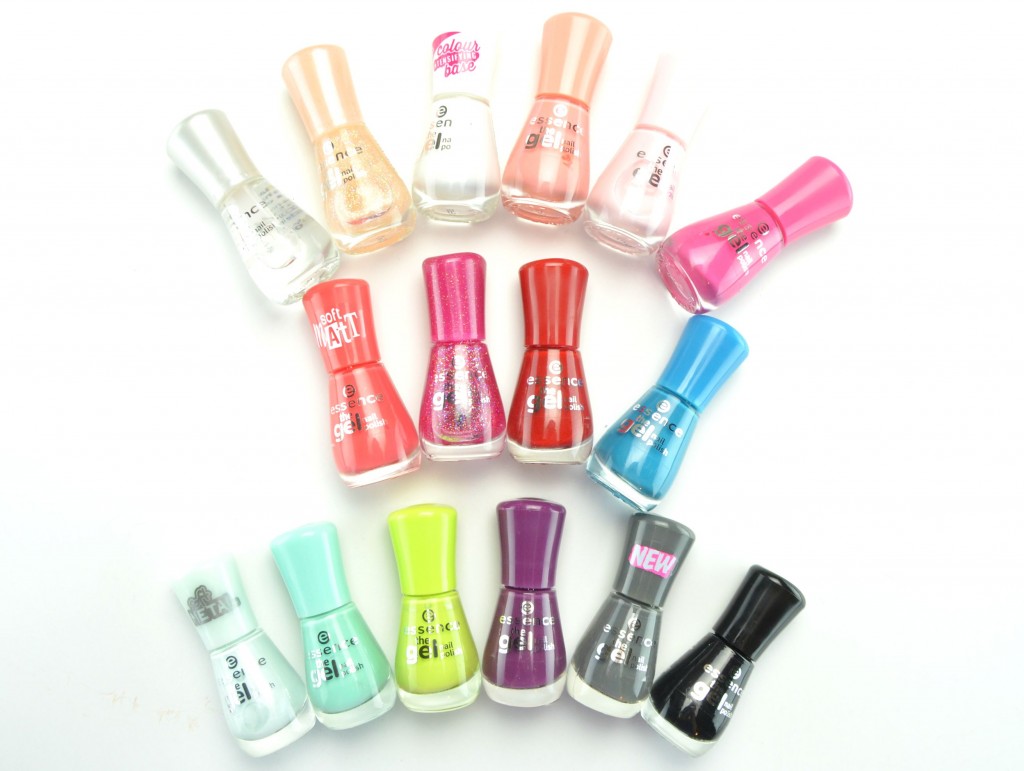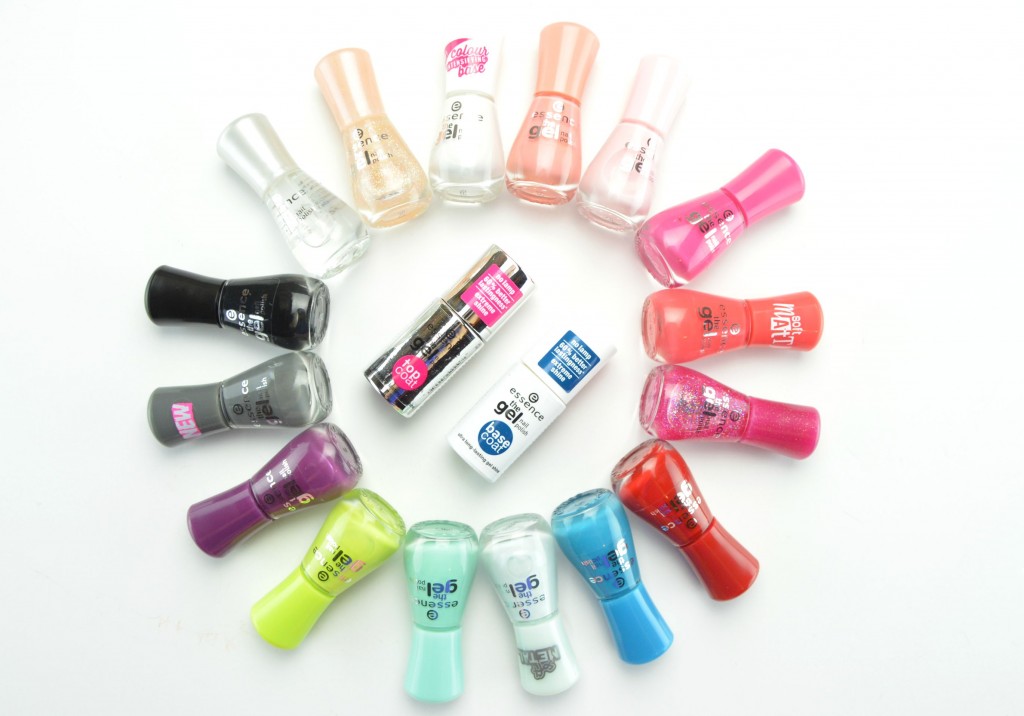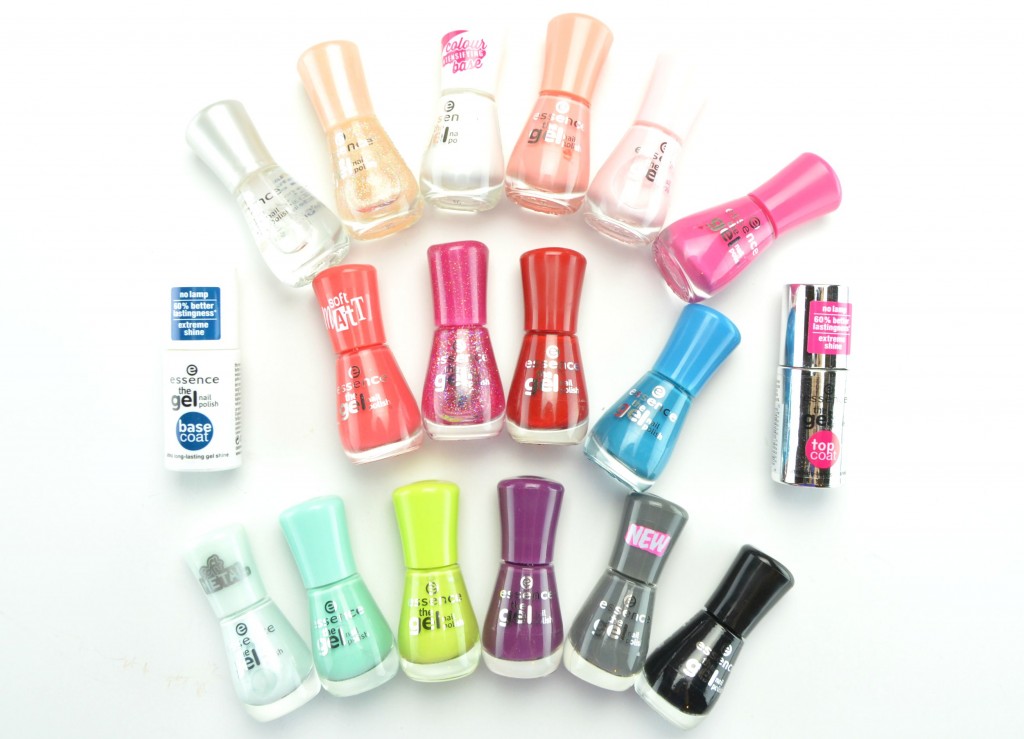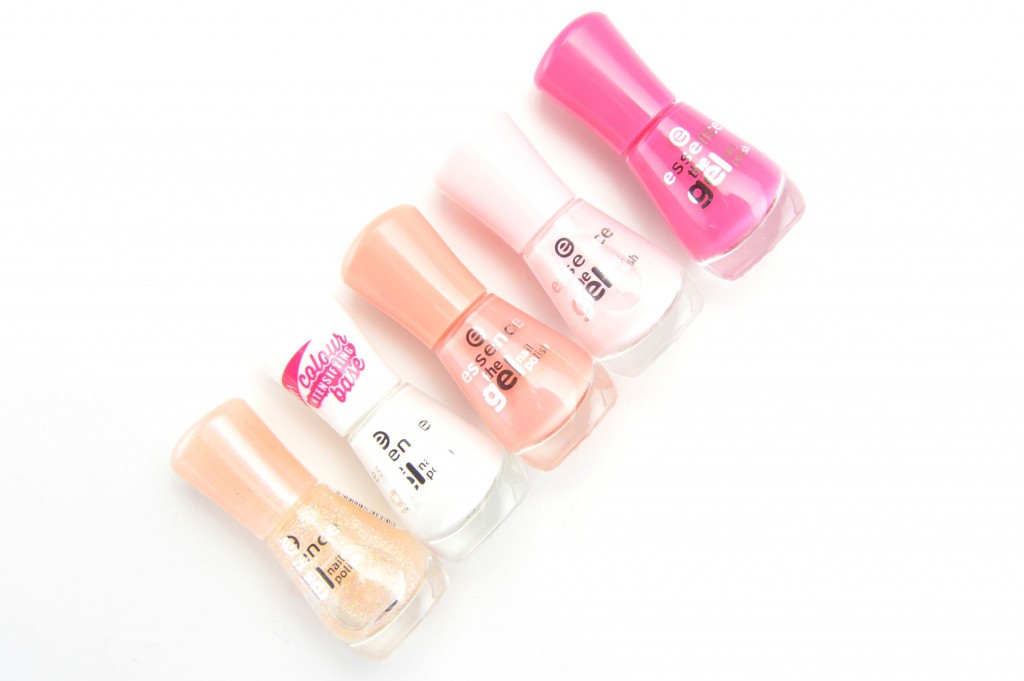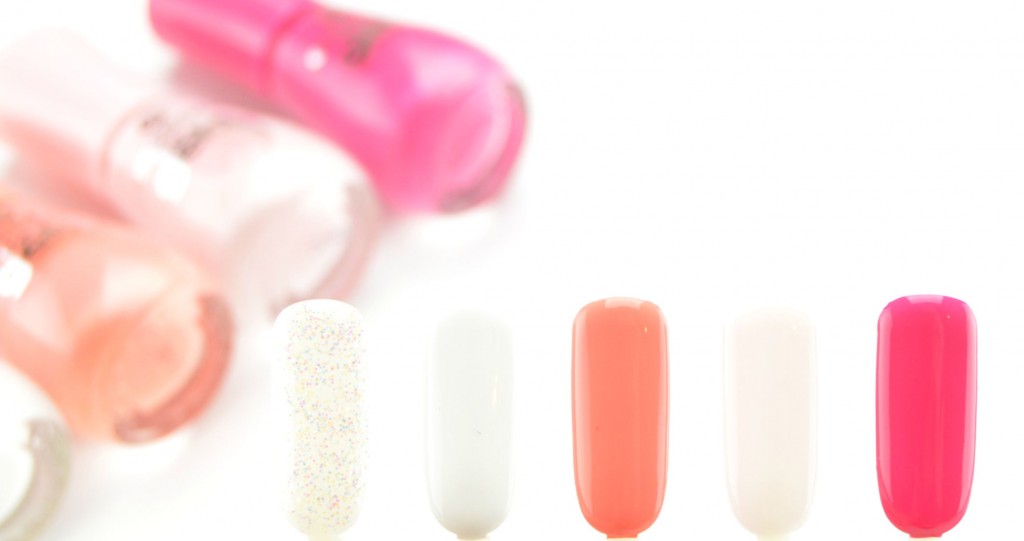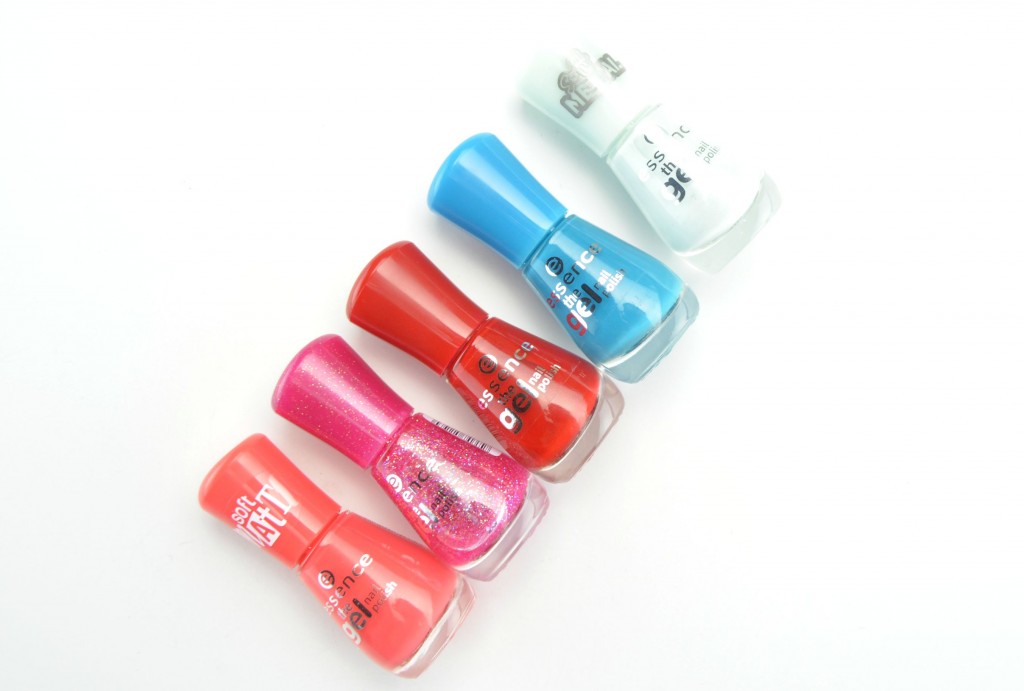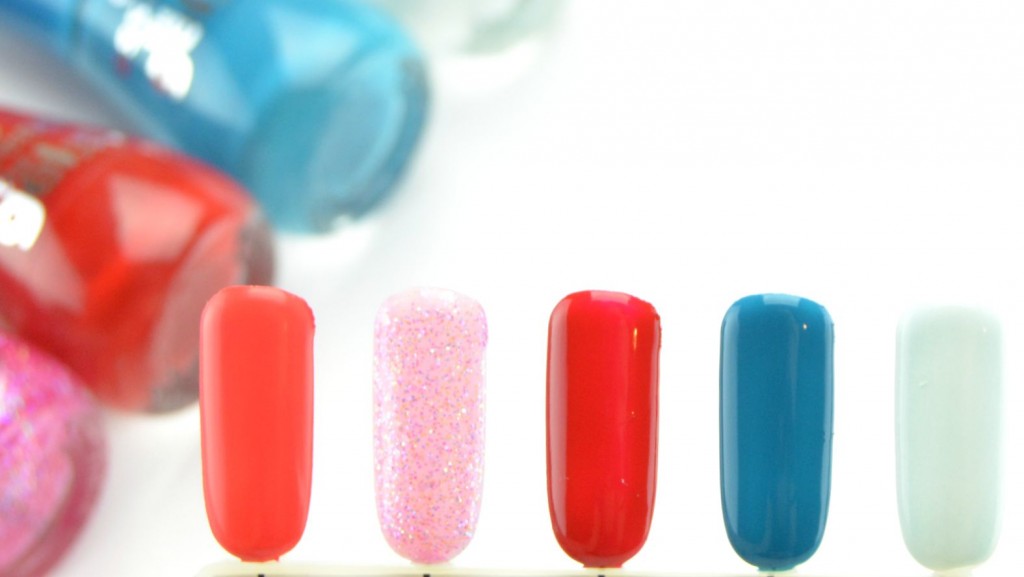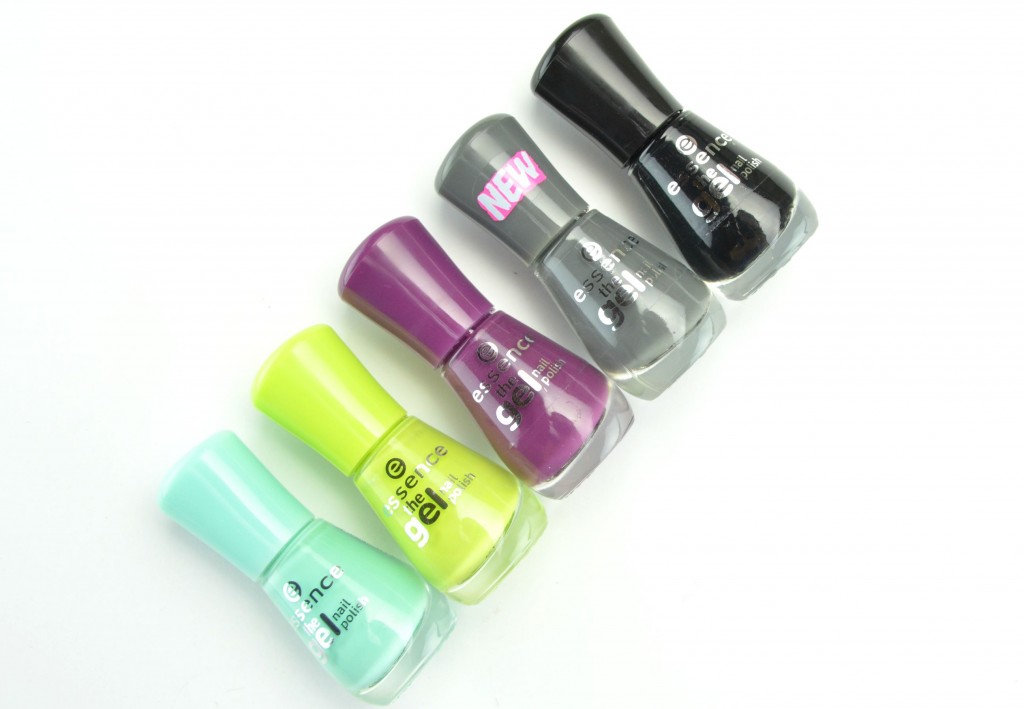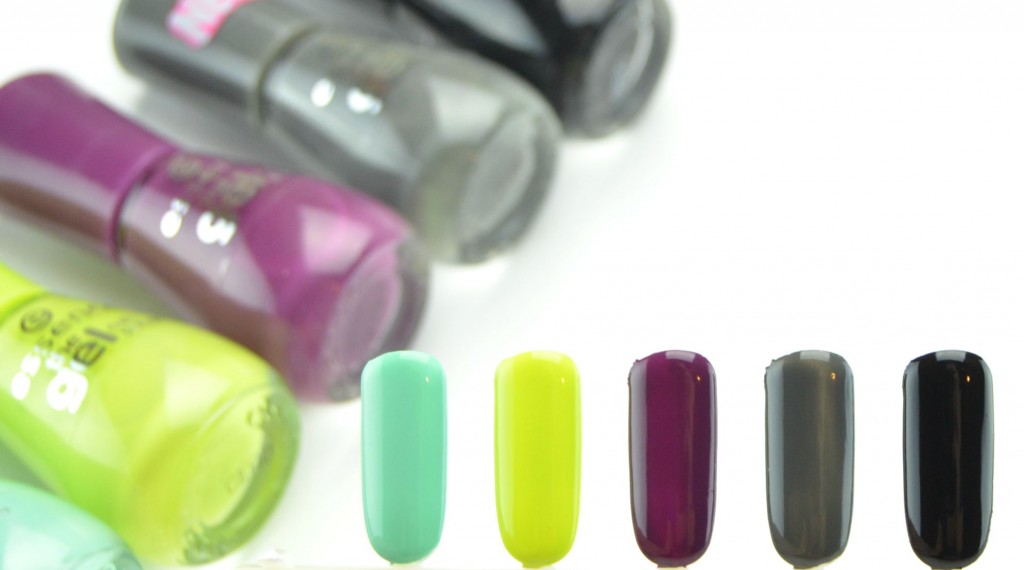 Keeping with the nail polish theme, the new Essence I Trend Nail Polish The Nudes comes in four light nude shades, from marshmallow to soft peach, light rose to satin beige, to flatter all skin tones. It helps take the guess work out of choosing your perfect nude. It retails for $2.49.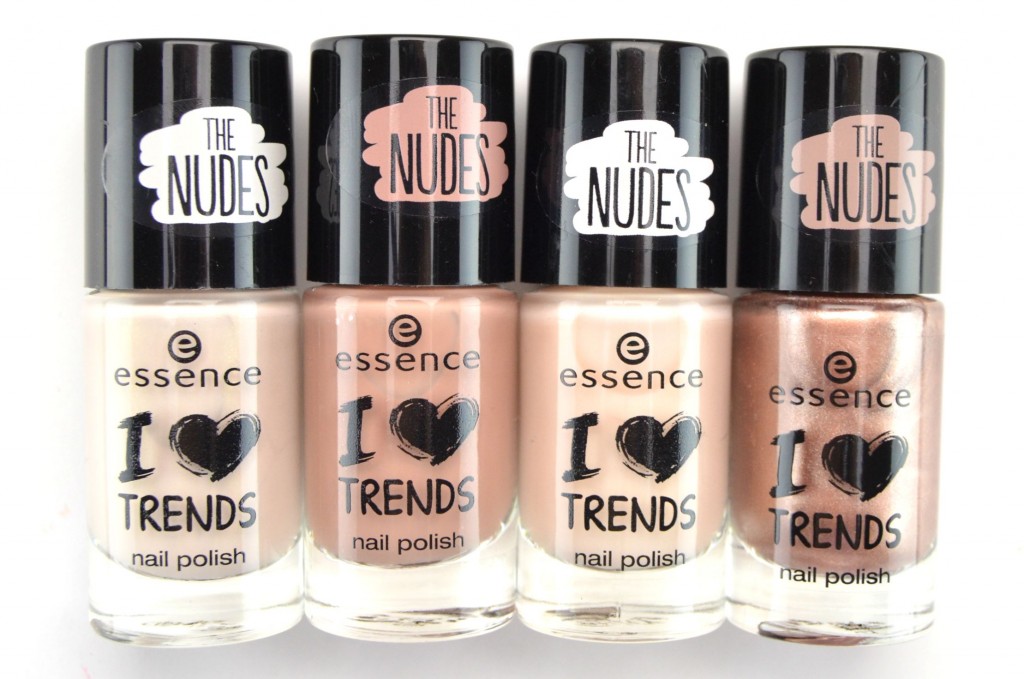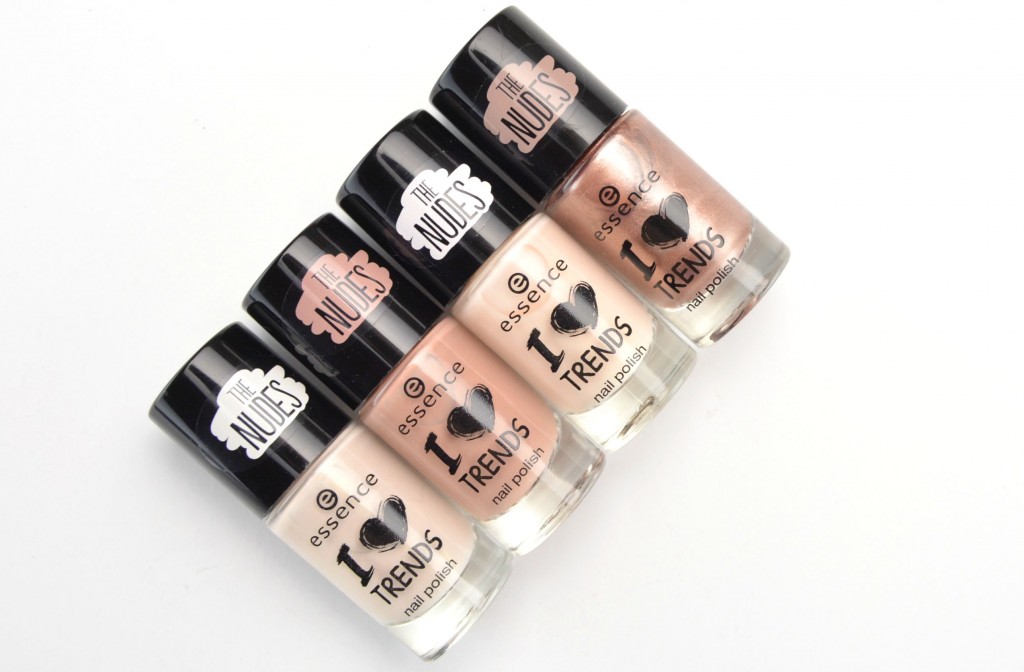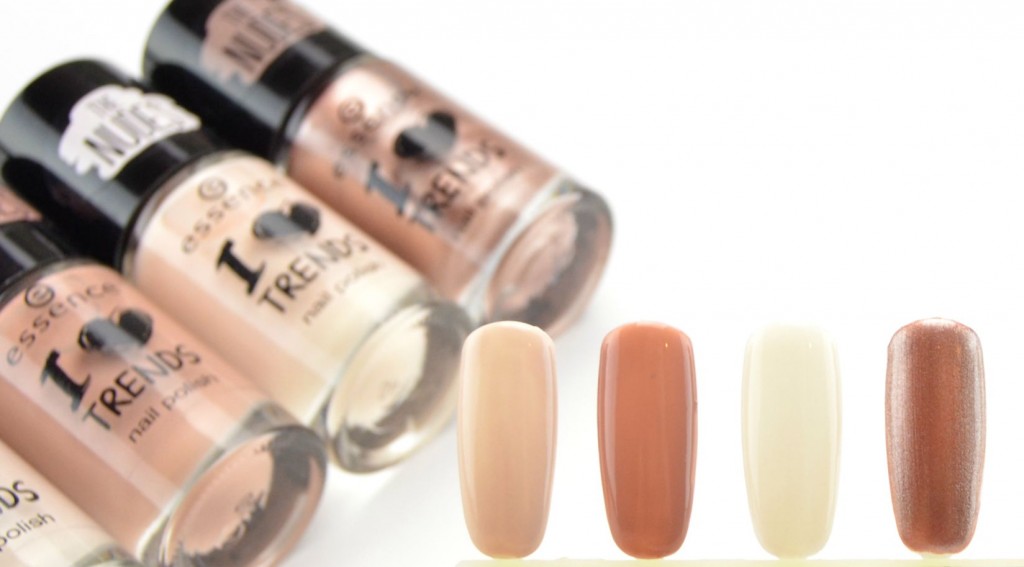 If you missed the Essence How To Make Nude Eyes Make-Up Box during the holiday, it's back. It comes packaged in a sturdy cardboard box with large inside mirror and instructions on how to create a classic nude look in soft brown tones or a daring party look with a bit more color for the evening. It contains 6 shades in both matte and shimmer finishes with a soft and creamy texture that gives a subtle hint of colour to the eyes. Each shade blends beautifully together, although you'll need to build up the colour to see any sort of colour. It's more of a sheer wash of colour than opaque, but still gives a beautiful finish. Eye Light Beige is an extremely bright vanilla, almost white beige with tiny micro shimmer throughout it that would be as a highlighter. Go for Gold is a soft, shimmery gold. An Eye on Apricot is a pale peachy pink with a slight shimmer. All about Nude is a unique nude with a slightly lilac undertone and a slight shimmer. Nude Night Out is a shimmery chocolate brown, and the darkest shade in the palette. Finally, Team Nude is a reddish, shimmery bronze. It retails for $9.99.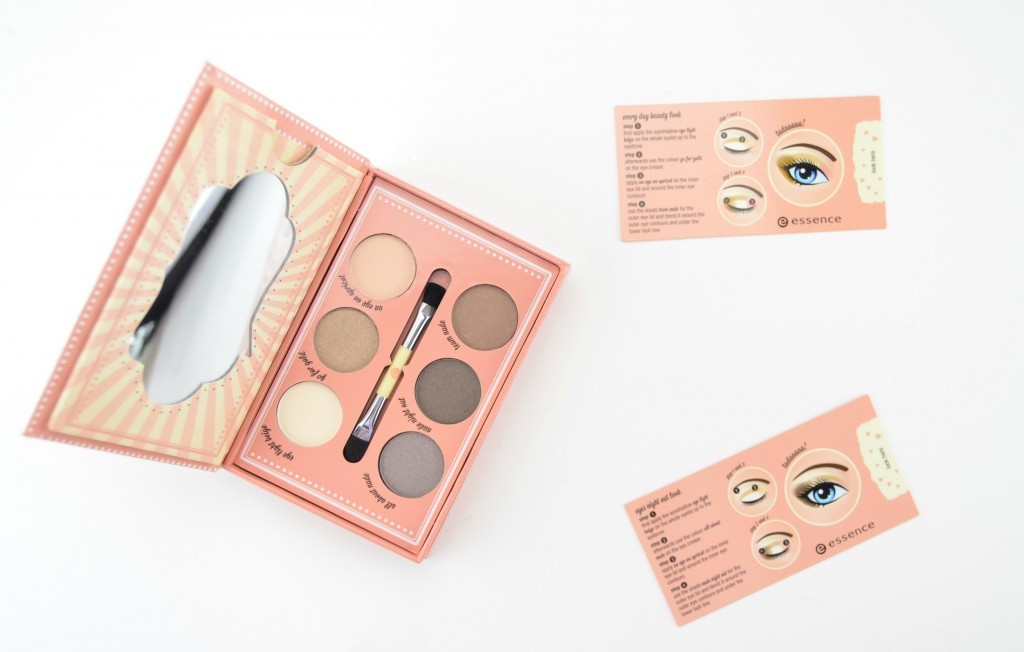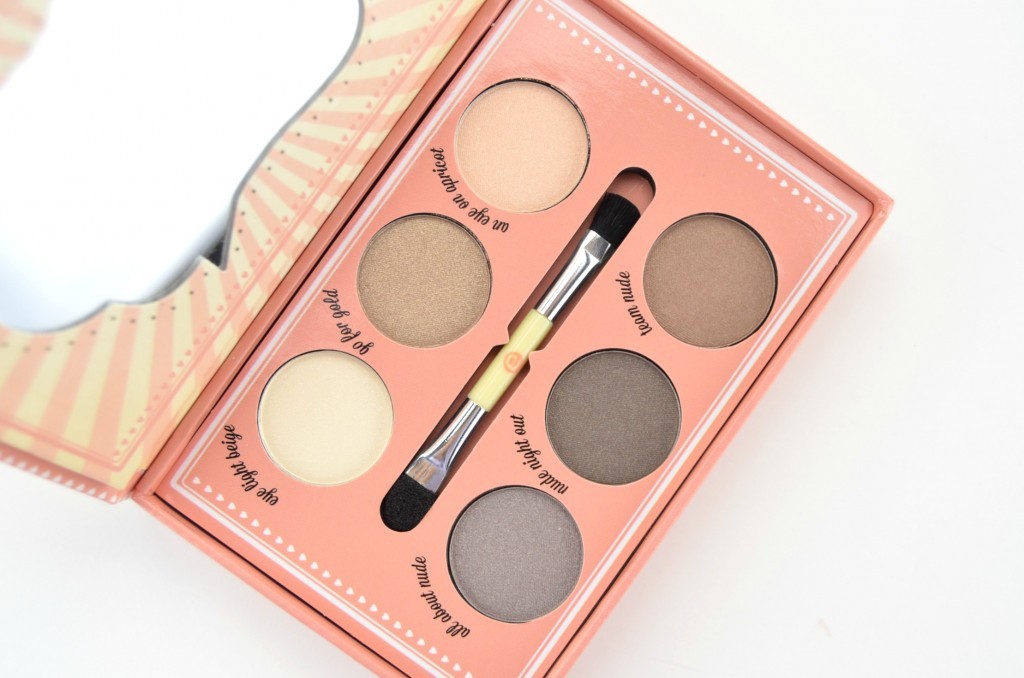 Essence All About… Chocolates is the newest addition to their already popular 6 pan palettes. This season it's playing on the nude trend with rich chocolate browns and soft, creamy vanillas in both shimmery, matte and metallic finishes. Each shade is soft, smooth and silky and while not highly pigmented, you can effortlessly achieve a soft, subtle daytime eye look within seconds. The array of different finishes and colour selections provide endless possibilities and its long-lasting formula ensures each shade stays put the entire day (although you're going to want to pair them with a primer). It retails for $4.99.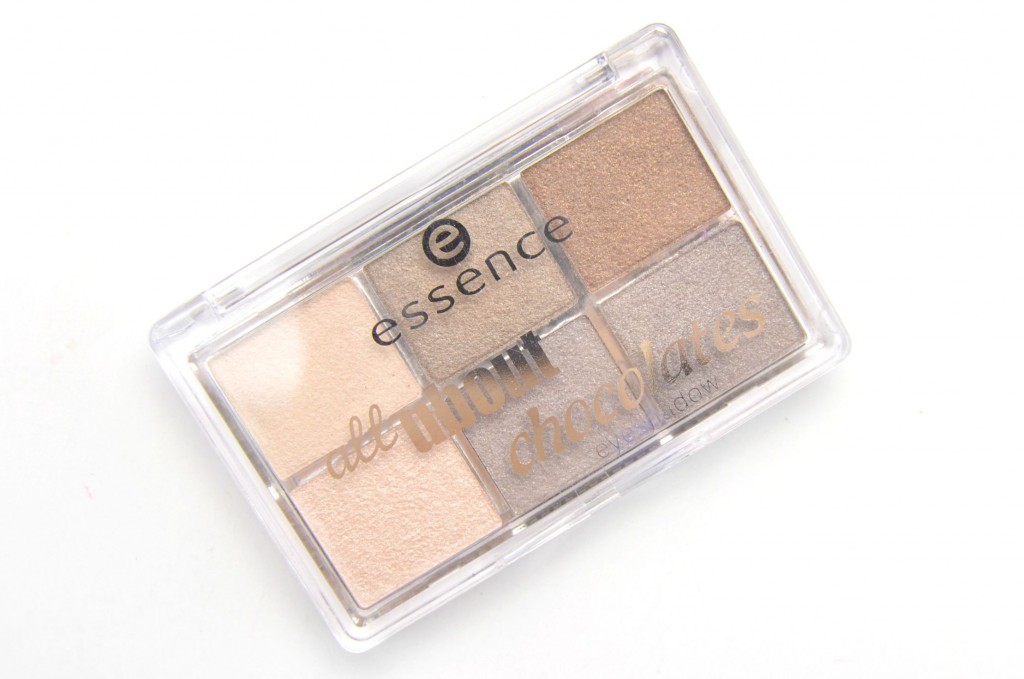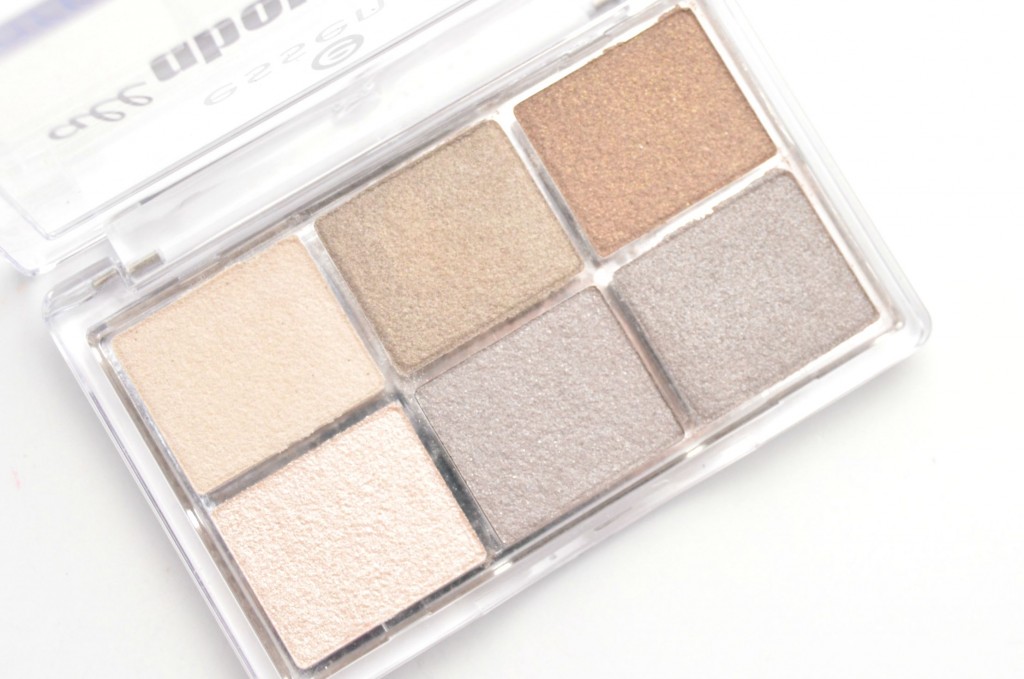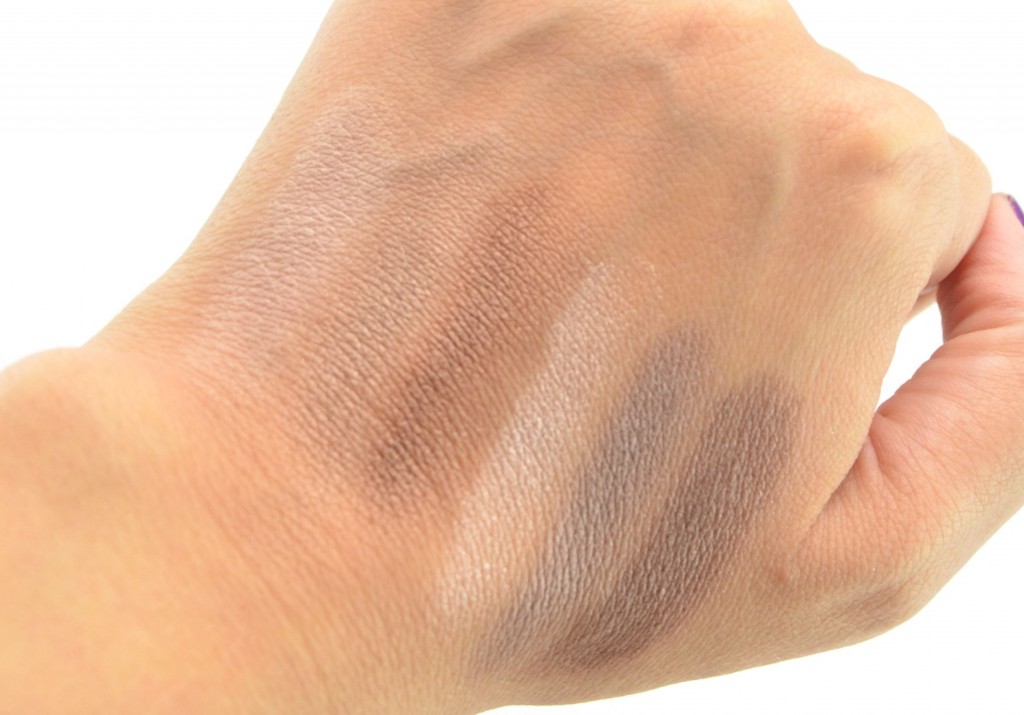 You may remember the Essence Princess Mascara from the Spring/ Summer collection, well it now has a baby sister, the Essence Lash Princess False Effect Mascara. It comes in the same adorable evening gown design bottle packaging with rubber handle for precision and grip, but with a new formula to provide an incredible false-lash effect. It has a unique iconic shape wand that helps cover each and every single lash in an extremely intense, black formula. It not only provides dramatic length and volume, it gives fullness for a wide eye, false lash look without the falsies. Although it dries fairly quickly, it still allows time for a second coat without looking clumpy or spidery. It retails for $4.99.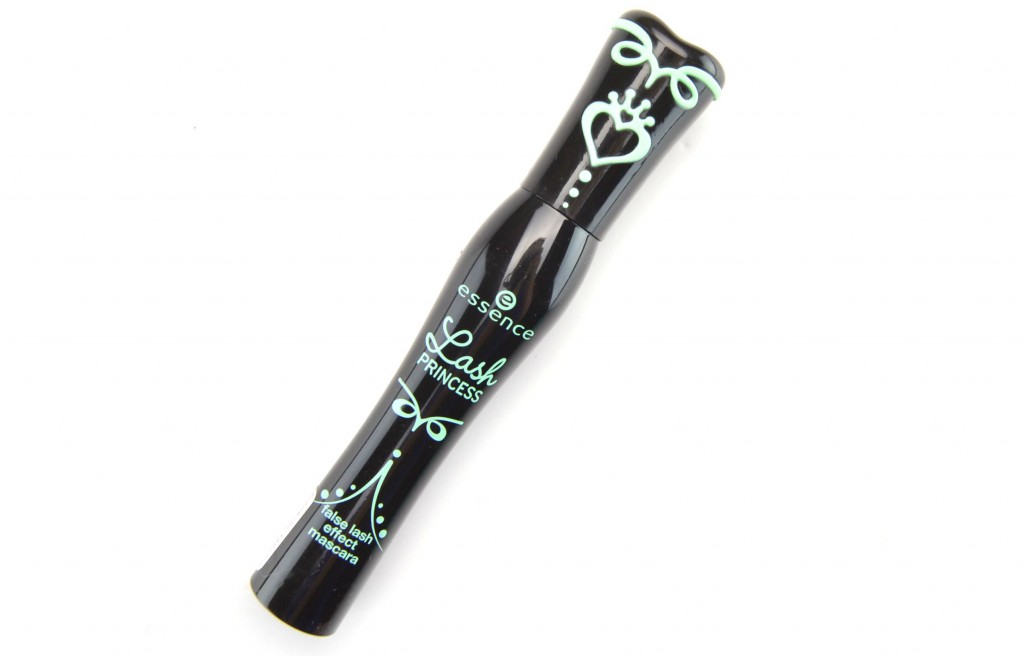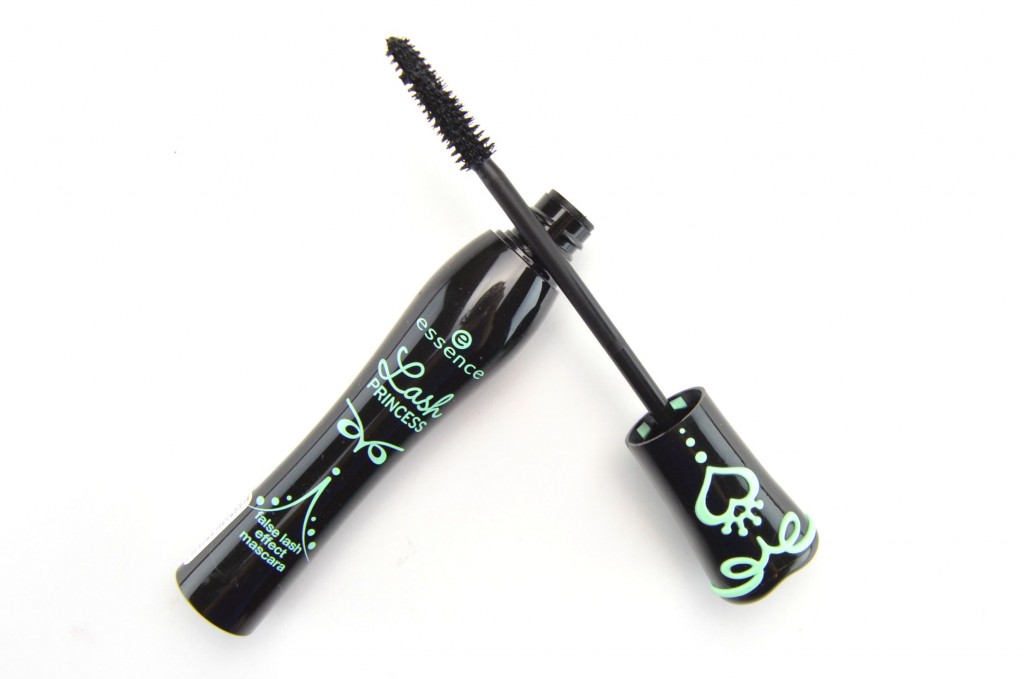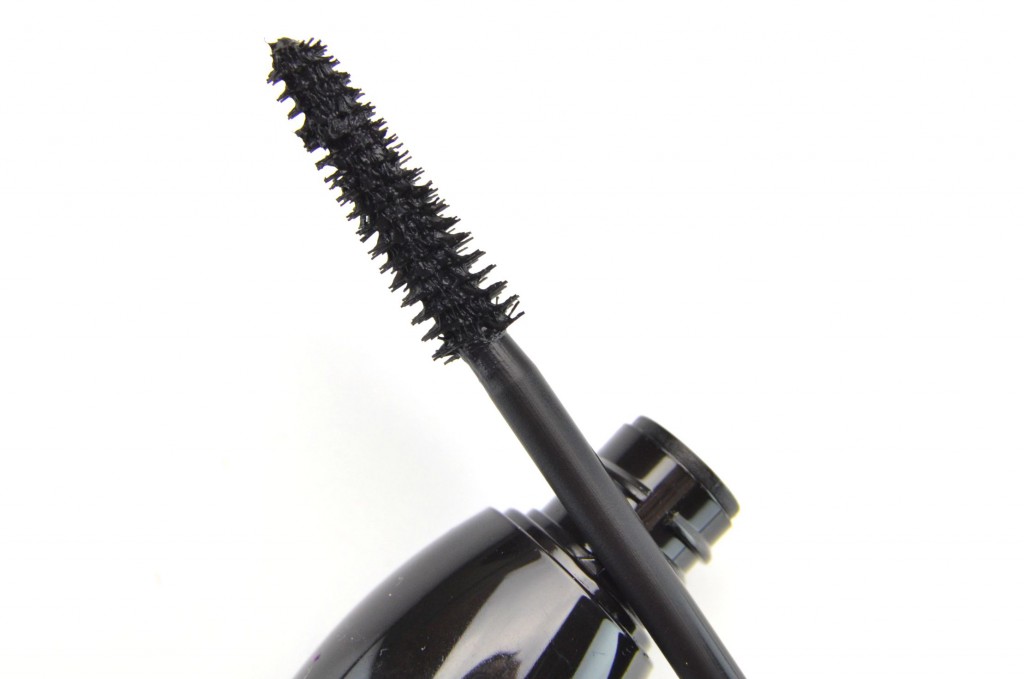 Essence Plump No Clump Mascara Deep Black is another excellent mascara for the price and the newest addition to the plumping family. Same great wand, elastomer brush and formula, only in a deep black finish. Its integrated reservoir and precision bristles help provide extreme length and volume, while separating the lashes for a clump-free look. It retails for $4.99. Essence Eyebrow Fixing Pencil is an ingenious little pencil that helps keep hairs in place the entire day. It has a transparent, soft and creamy wax texture that you draw on overtop of your eyebrows. It's unlike any other wax, as it comes with precise pencil point tip that effortlessly allows you to achieve your idea arch in a flash. It also comes with a brush to provide the finishing touch and the helps set any fly-a-way hairs. For only $2.49, it's a steal.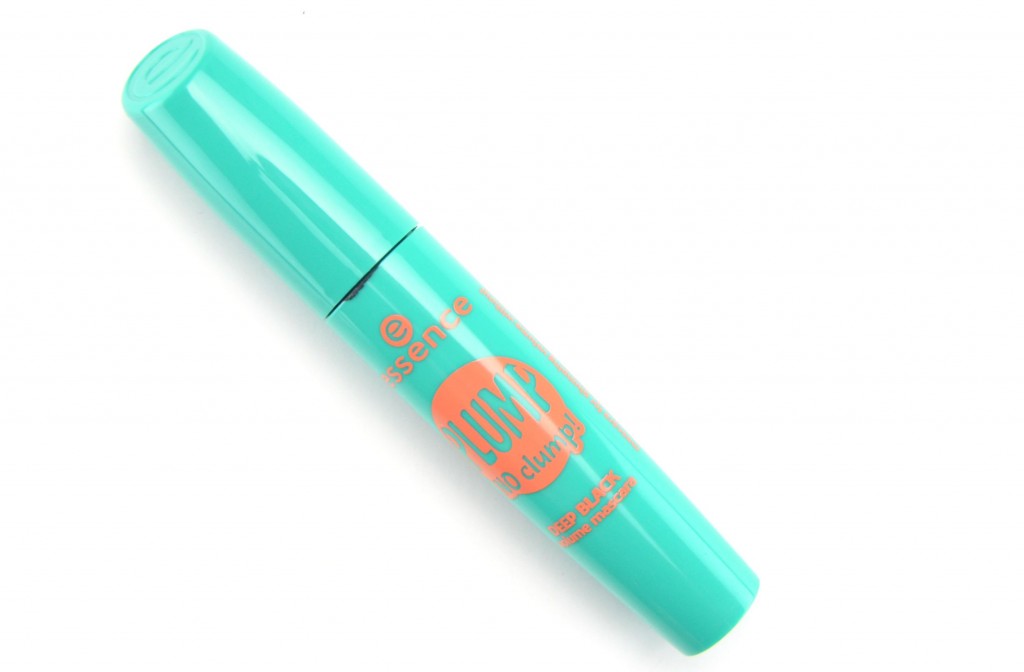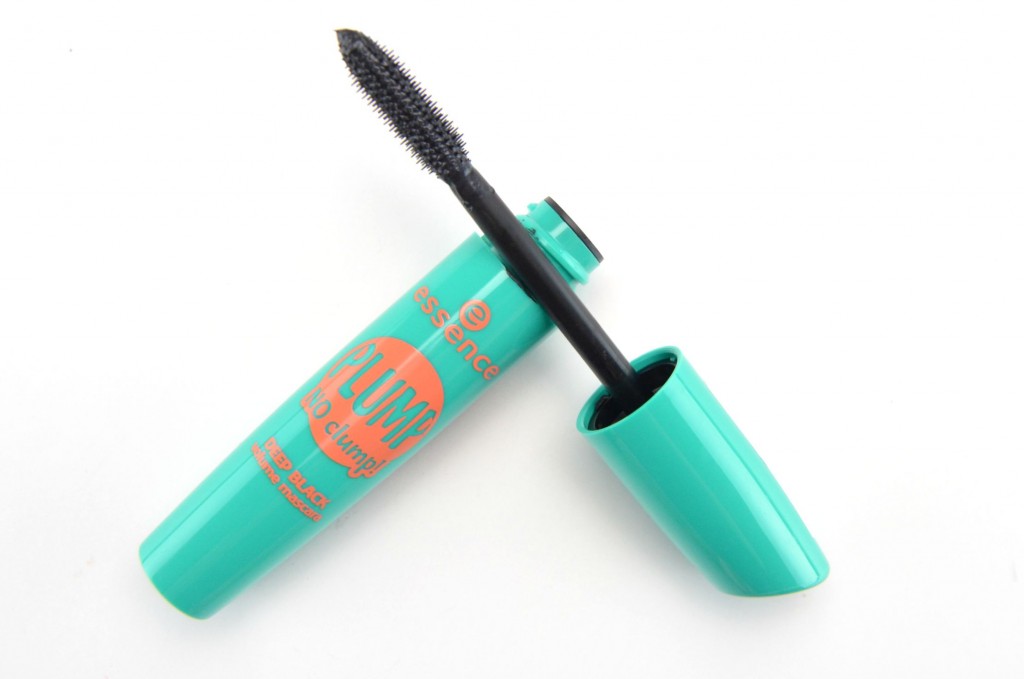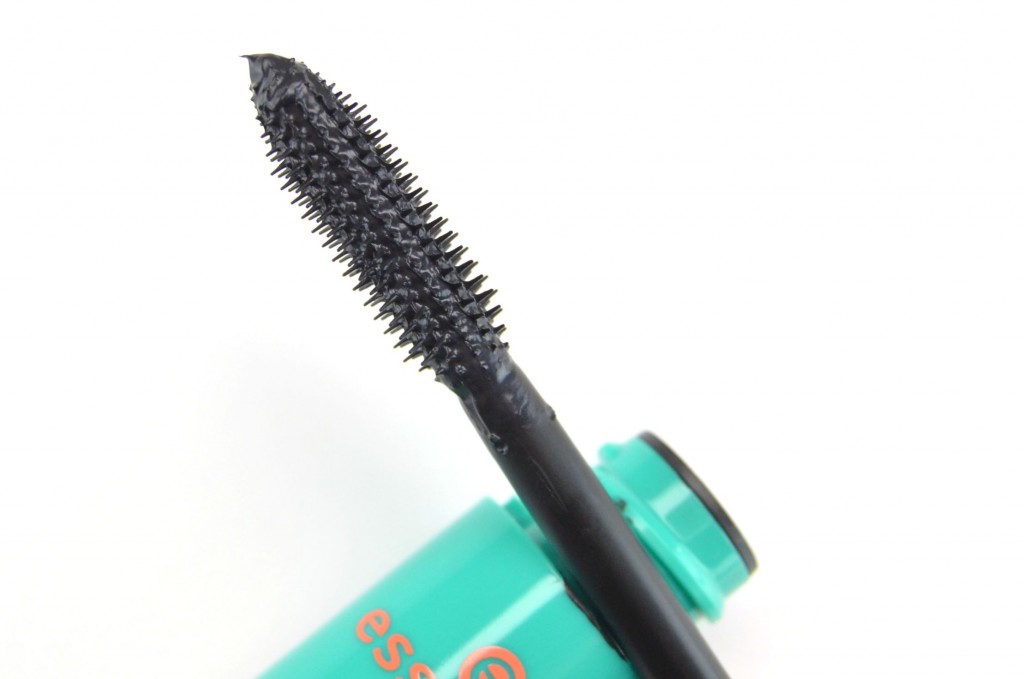 Essence East To Use Jumbo Eyeliner Pen might be my favourite product out of the collection? I love a bold and dramatic line, and this jumbo eyeliner pen allows me to achieve the boldest cat eye in seconds. It features a large tapered felt tip that glides onto the skin with ease and creates a ultra-black, truly opaque and pigmented line. It allows me to dramatically define my eyes with a bold, standout liner look that doesn't smudge, flake or fade the entire day. It never pulls, tug or skip, just smooth, clean lines. It dries fairly quickly without transferring onto the upper eyelid. If you're looking for a super jet-black, incredibly thick line that stays put, you're going to love this. It retails for $3.49.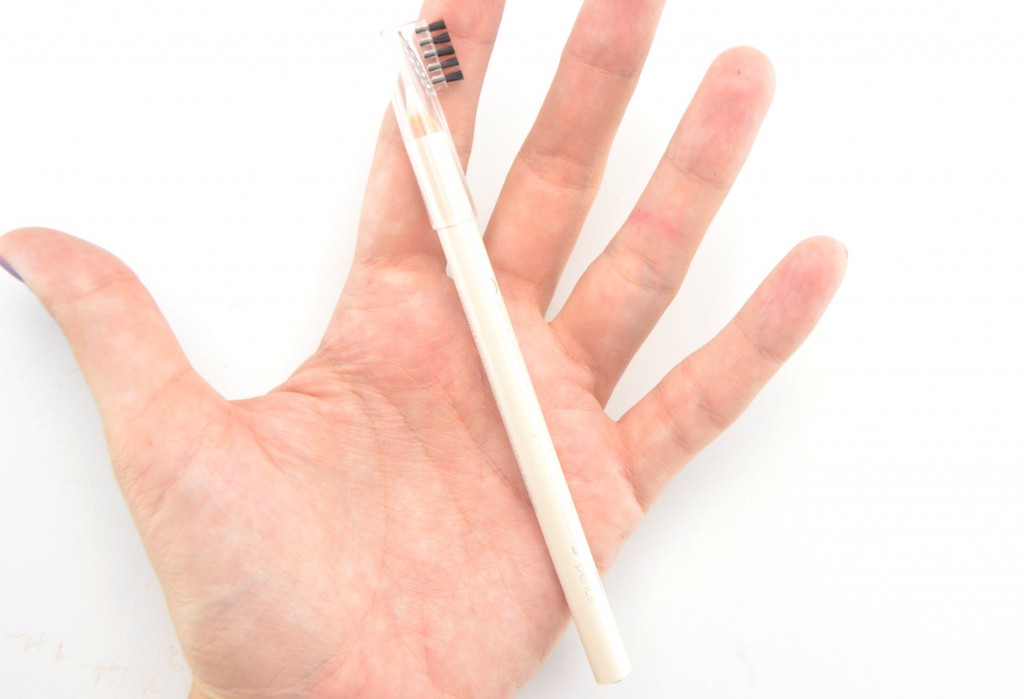 Essence Longlasting Lipstick Nudes will allow you to say goodbye to your bold and bring summer lip and welcome this season's hottest and chic new nude lip, in 3 gorgeous natural shades. It has the same rich, light and creamy texture that you've come to love from these lipsticks in extremely pigmented nudes. It provides a smooth and even application without pulling or tugging on the lips and it's buildable for a stronger, intense colour payoff. It's comfortable to wear the entire day without feeling tight or dry and stays put for a solid 5 hours before slowly fading. It retails for $3.49.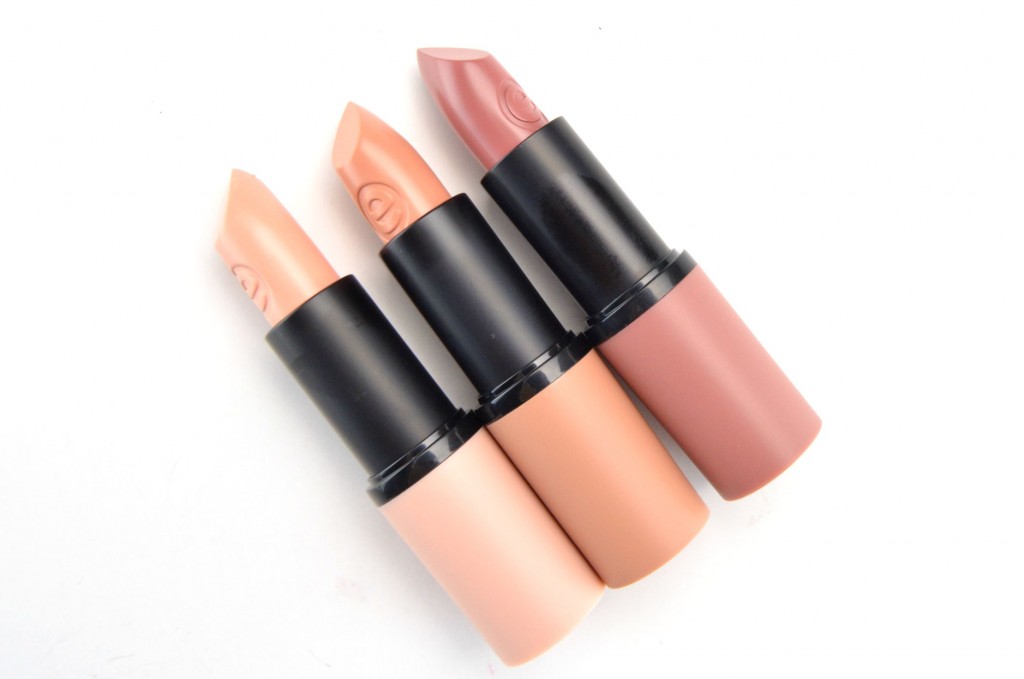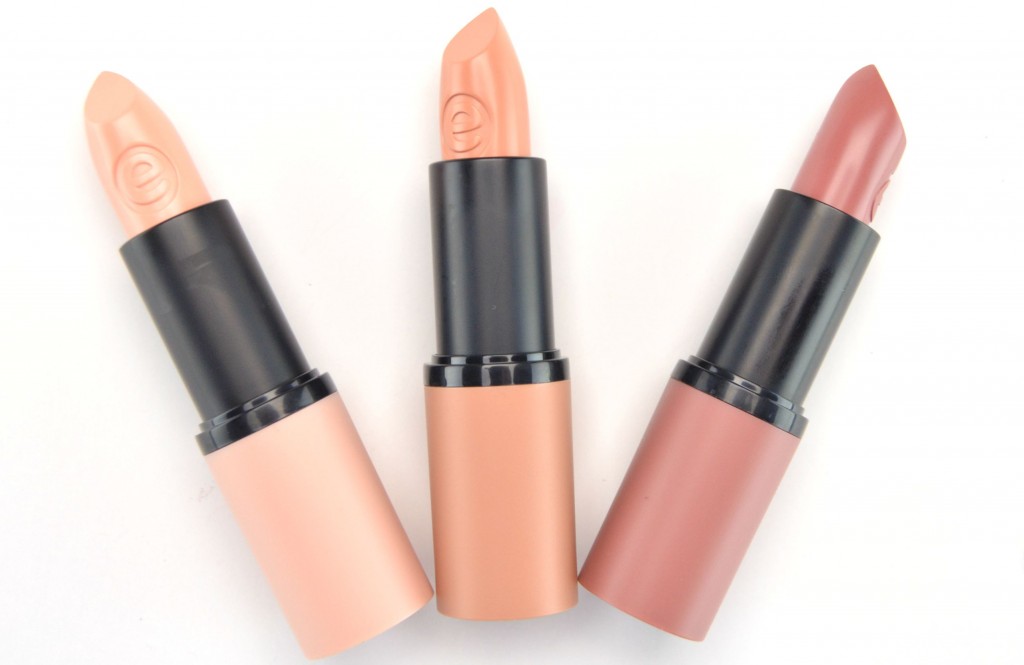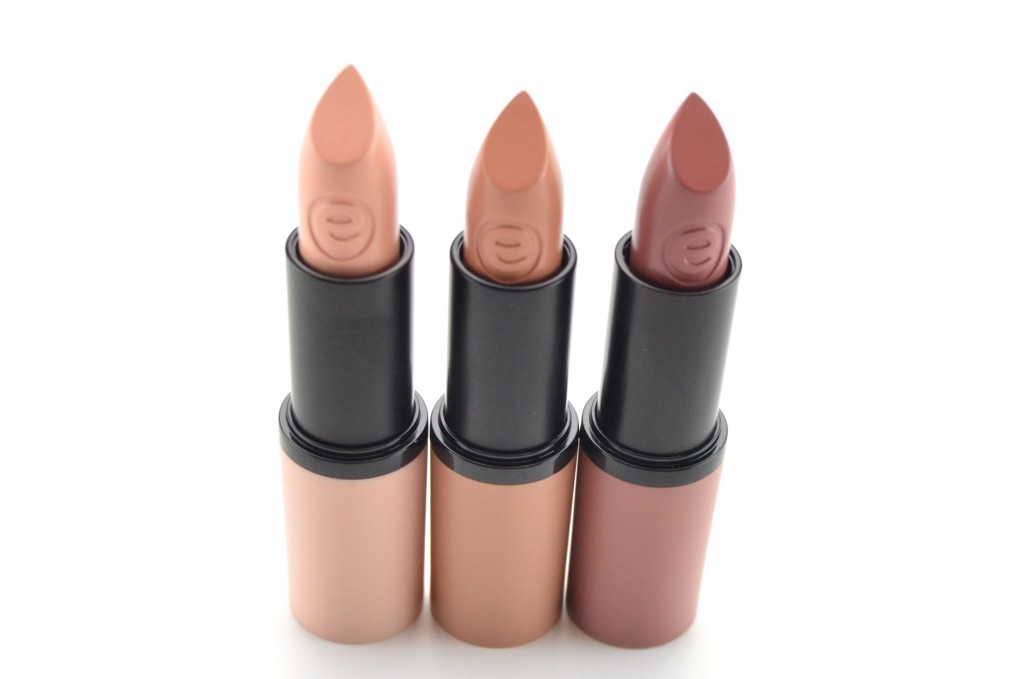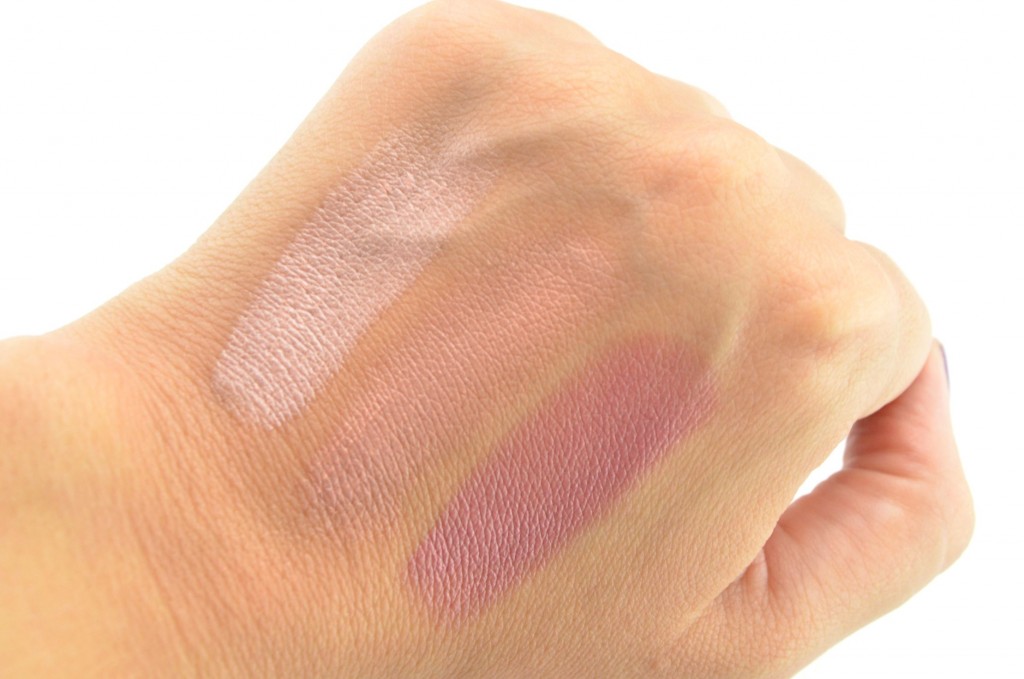 Of course, no lip would be complete without a solid Essence Lip Liner to help define the lip and prevent the lipstick from bleeding outside the line. It comes in two new shade updates, Femme Fatale and Honey Berry in a rich and creamy, smudge-proof formula that offers longlasting staying power. It retails for $1.99.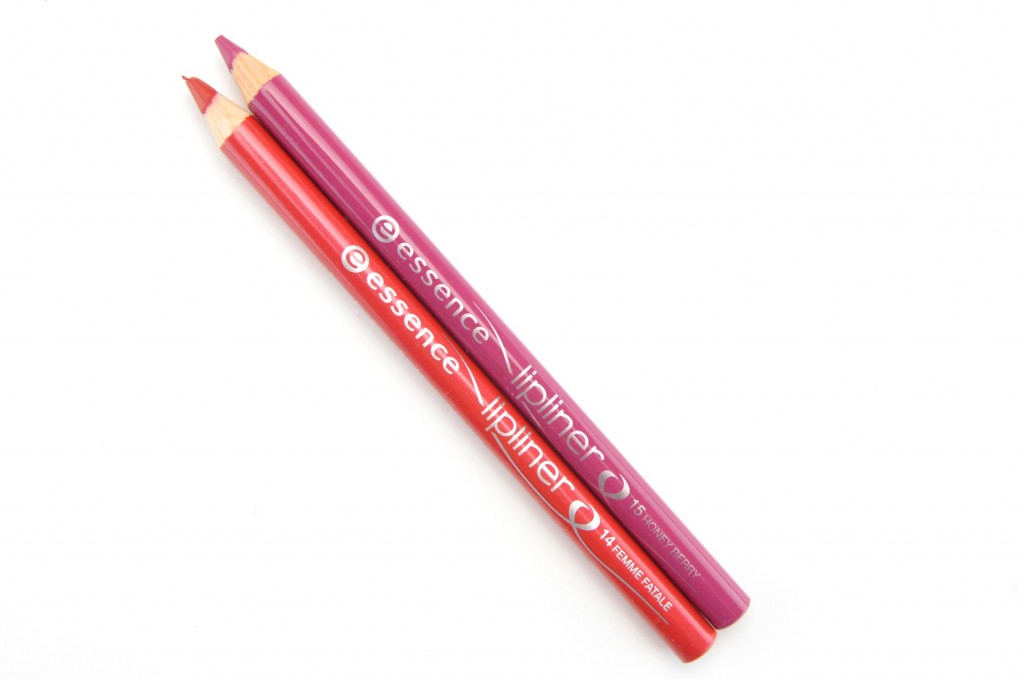 Keep your summer glow all the way into the cooler months with Essence Sun Club Shimmering Bronzing Powder available in two new shades, Sunloved and Suntanned. It helps create a natural looking tan with golden shimmer pearls for a highlighting effect. It has an incredible silky-smooth texture with a 3D embossed design to help create an endless summer glow. It blends beautifully, provides a decent amount of colour with only a few swipes of the brush and almost melts into the skin once applied. It lasts throughout the day without fading or any patchiness. It retails for $3.99.