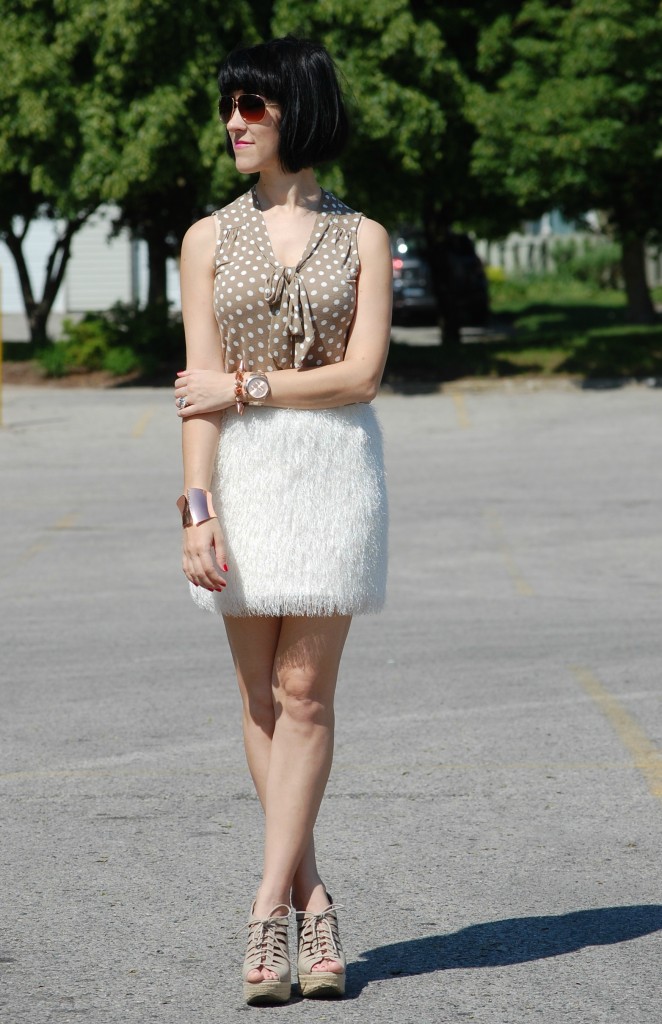 Nothing like a day of shopping with mom to beat the heat. It's been such crazy weather here in Ontario this past month, I couldn't decide if I wanted to turn the air on today or not? I thought sure enough I'll turn it on, only to have to turn the heat back on tomorrow. By about noon my house was so hot, even I couldn't stand it. Keep in mind, I'm the girl that keeps her house at 25-26 degrees in the winter; it takes a lot for me to get hot. I know it's hot in our house when even strangers question the heat. I remember a few months back we had a repairman come into our house to fix something and he asked my husband if there was something wrong with our furnace. My husband quickly replied "No, why"? The repairman said "Then why is it so hot in your house"? My husband, being a little embarrassed, even though he likes it hot, just came back with "my wife likes it warm". Thanks a lot Derek, blame me.
Anyways with it being so hot today, it was the perfect time to spend some one on one time with my mom. Nothing says mother-daughter day than shopping. We hit up our closest mall and of course Target and Winners. I did manage to score a few items, maybe a haul picture to follow?
What do you like to do to beat the heat in the summer?
Top- Smart Set- $28- March 2012
Sunnie- Smart Set- $12- June 2012
Watch- Aldo- Gift from hubby
Bracelet- Aldo- $6- Feb 2012
Cuff- Cocoa Jewelry
Skirt- H&M- $40- October 2012
Shoes- The Bay- on sale for $50- June 2012