Kiss off sticky gloss, always go with Baby Lips lip gloss!
Baby Lips Lip Gloss junkies, be prepared to be blown away. Serious lip care meets colour and shine with the new Maybelline Baby Lips Moisturizing Lip Gloss. If you love the texture, colour and hydration of the originals, you're going to be obsessed with this new lip gloss formula. It comes in 3 different finishes, shimmers, creams and jellies, for a total of 12 new shades. Meet the newest member of the cult-favourite Baby Lips family!
Maybelline Baby Lips Moisturizing Lip Gloss comes in a standard clear lip gloss tube, so you're visibly able to see the shade within. It comes with a doe foot applicator for easy application and helps to control the amount of product that's applied to the lips. It's enriched with oils and vitamin E to keep lips smooth, soft and moisturized for up to 4 hours. It also contains light reflecting pigments to add a sheer and shiny pop of colour to the lips. It has a smooth and silky, extremely lightweight texture, that applies evenly and smoothly to the lips without being tacky, goopy or sticky. Depending on the shade, it provides either a slight shimmer, a cream or jelly-like finish with just a hint of colour and shine. It wears for about 4 hours before wanting to reapply. It also has the sweet scent of candy, let our baby lips lip gloss review help you decide!
Although I've only had these for a few short weeks, it's safe to say, I'm already a huge fan. I love the shine of a Baby Lips lip gloss over my lipstick in the summer, but hate the sticky feeling, these new lip glosses solve that problem. These save me time from applying a lip balm under my favourite lipstick, but keep my lips extremely moisturized the same way a powerful balm would. These are perfect for those days when you want a sheer wash of colour, nothing too overpowering, just a flush of colour with a subtle tint and glow. Depending on the shade, some are sheerer than others and may require a few swipes of the brush to actually see any colour payoff. These will be available next month at drugstores and mass market retailers and retail for $5.99 each.

The Shimmers Collection feature Just a Glimmer, A Wink of Pink, Fuchsia Flicker and Lilac Lumi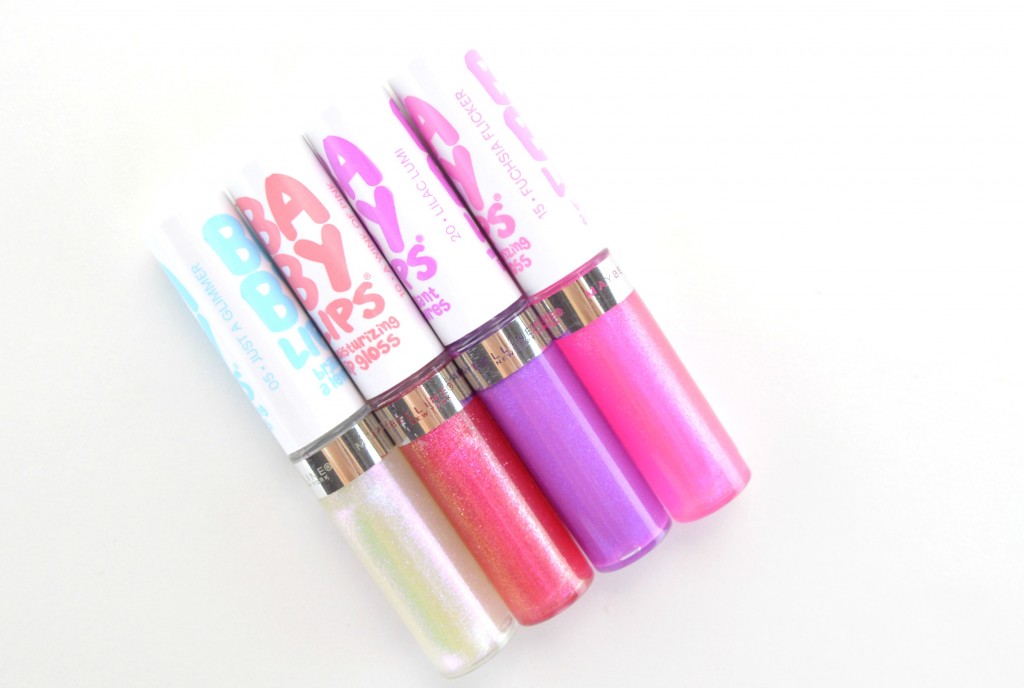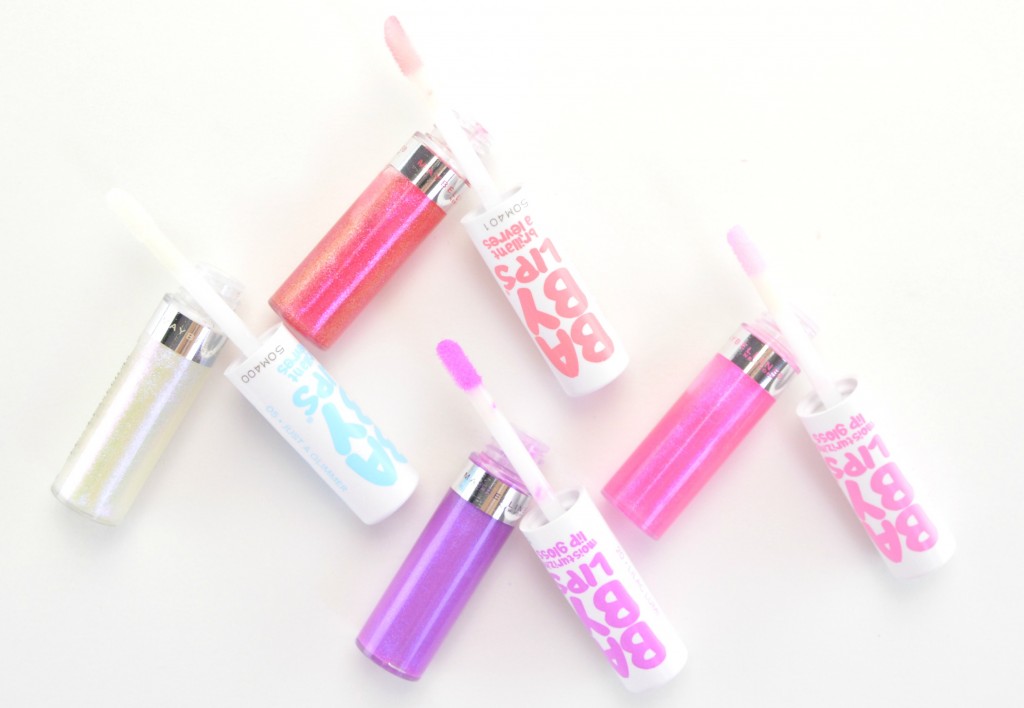 The Creams Collection feature Taupe with Me, Pink-A-Boo (not shown), Life's a Peach (not shown) and Tickled Pink

The Jellies Collection features Coral Craze, Pink Pizazz, Fab & Fuchsia and Berry Chic