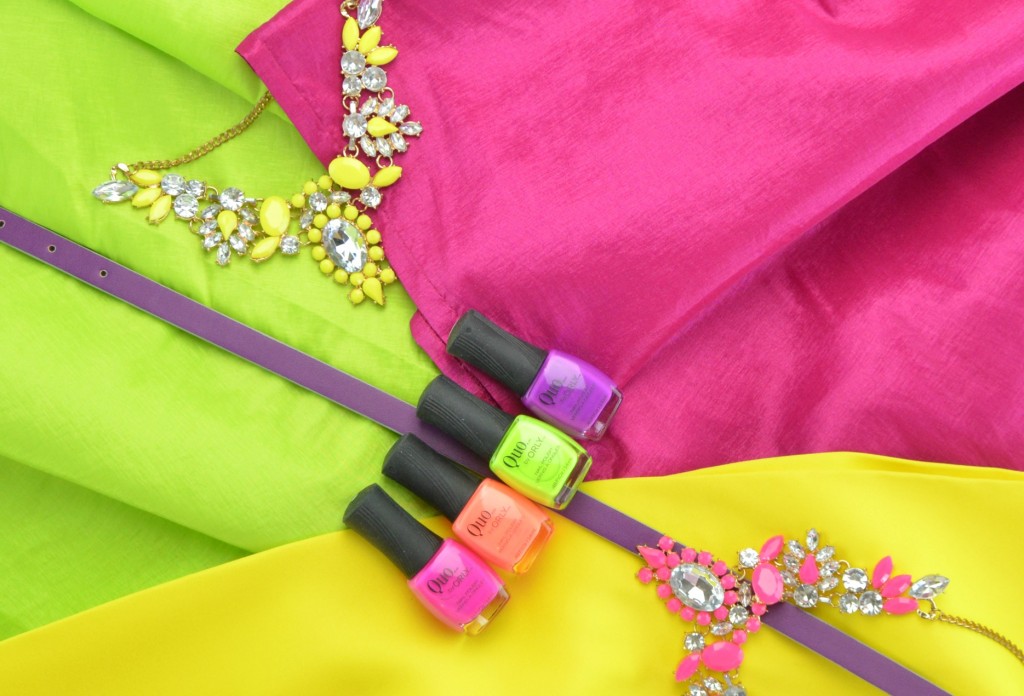 Negative Space Abstract Mani
New this month from Shoppers is the Quo by Orly Summer 2015 Collection. It features 4 limited shades in vibrant and fun punchy pinks, neon orange, extremely bright lime green and a stunning purple. Of course, each of these neon shades come with Quo's extremely quick drying, long lasting formula. It provides true opaque coverage in a single coat. It's rich and creamy texture glides on smoothly and evenly, with a high gloss finish. It's free of DBP, formaldehyde and toluene, but preforms just as well as those polishes that contain those nasty ingredients. It's unique brush covers the entire nail in 2 swipes and delivers true pigmentation with each swipe. I can get a solid 4 days without colour fading or chipping. It retails for $10 each.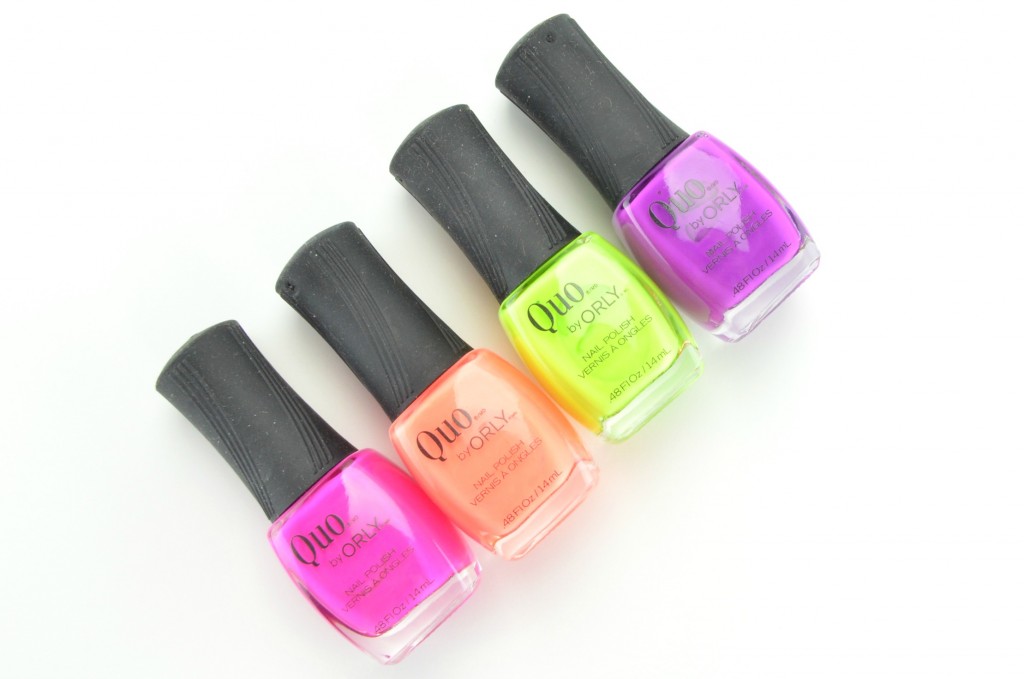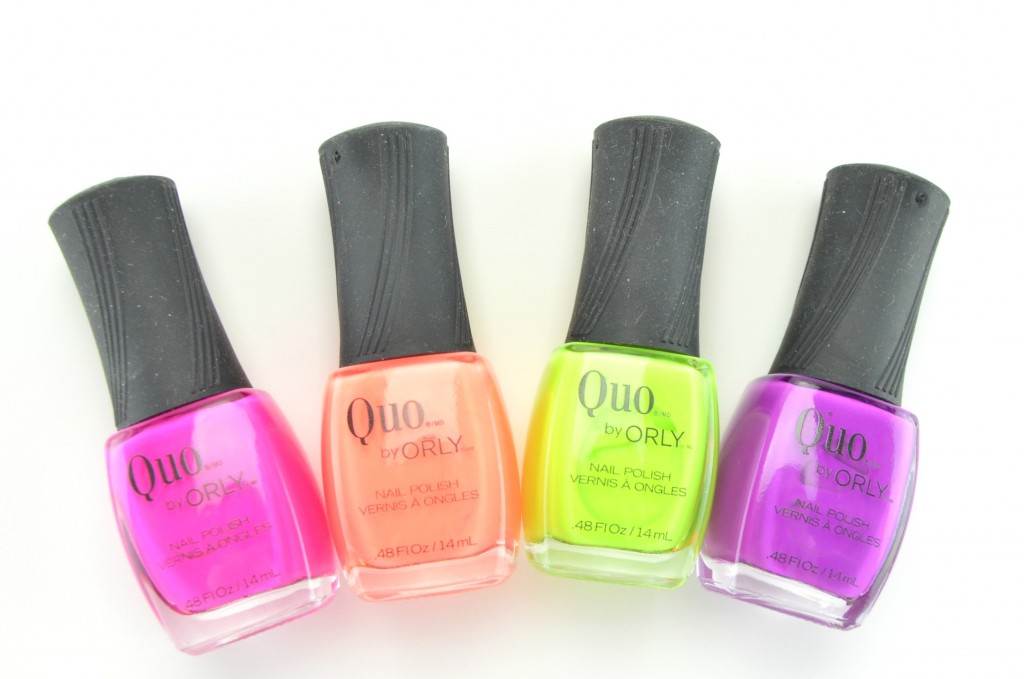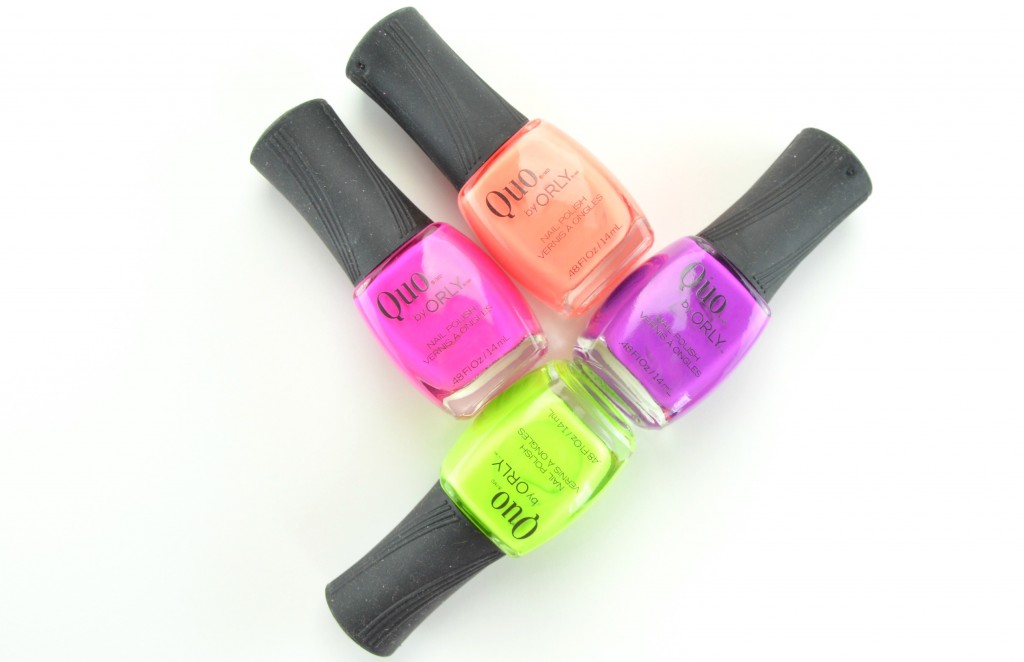 Melissa Forrest, Shoppers official nail spokesperson is giving us/ teaching us how to create negative space abstract manis in a matter of minutes. Apply Quo by Orly Day Dreamer overtop of a base coat in random strokes before applying light brush strokes of Adrenaline, followed by light brush strokes of Jawbreaker overtop of Adrenaline. Make sure to keep some of your natural nail exposed for that negative space effect. Then apply Hype with a slightly heavier brush stroke to make the pink colour really stand out. Then drag Rush from the tip of the nail and around the edges to frame the nail art. Finish with a top coat and you're all set.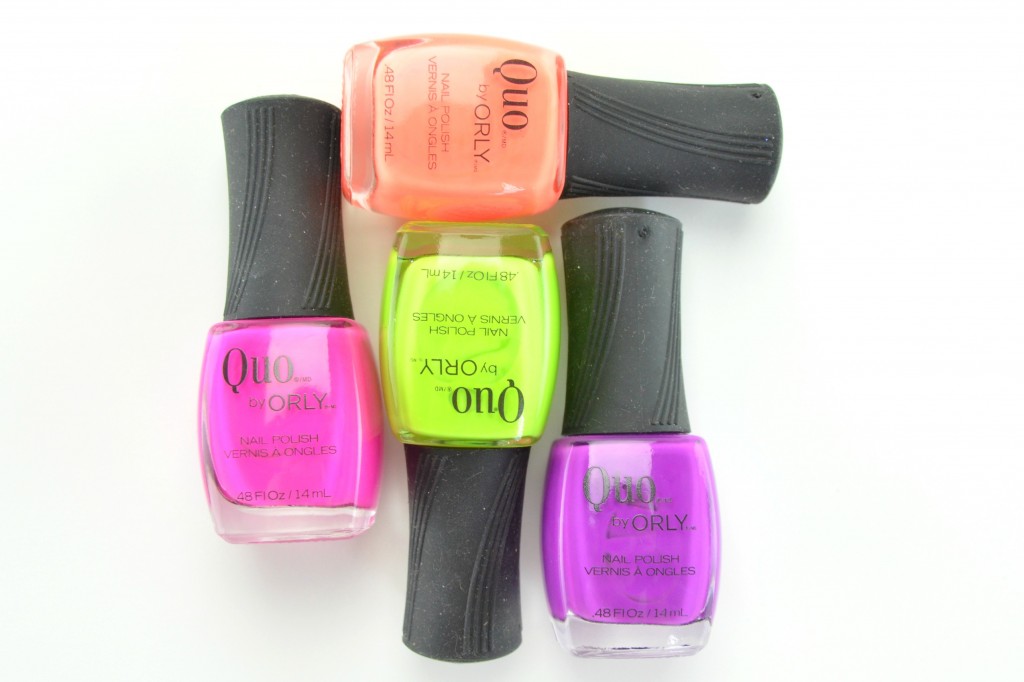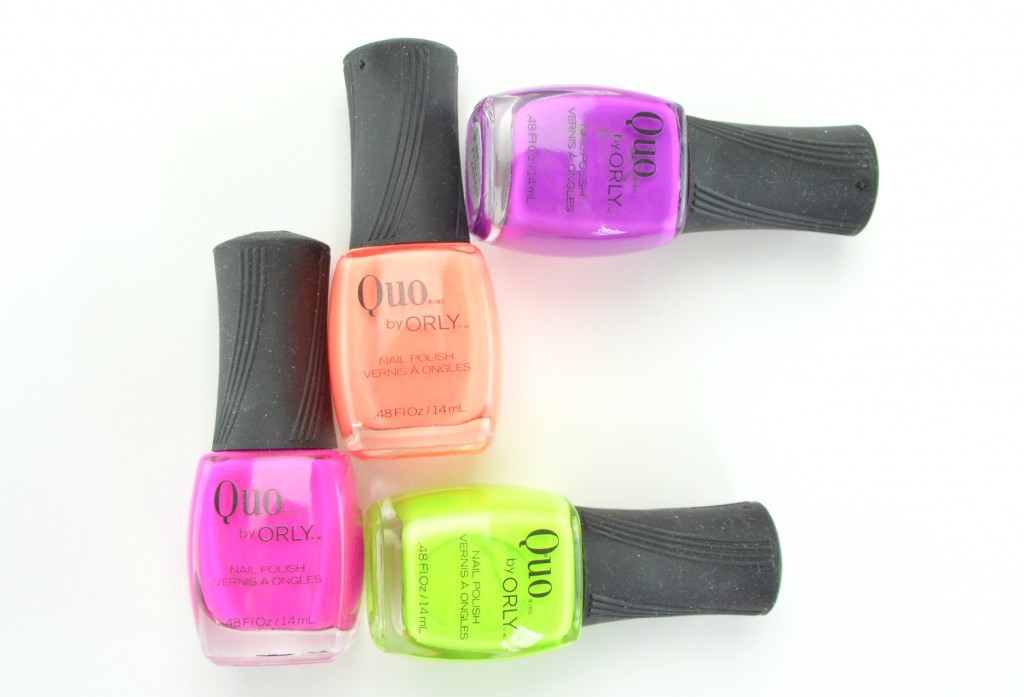 Quo by Orly in Jawbreaker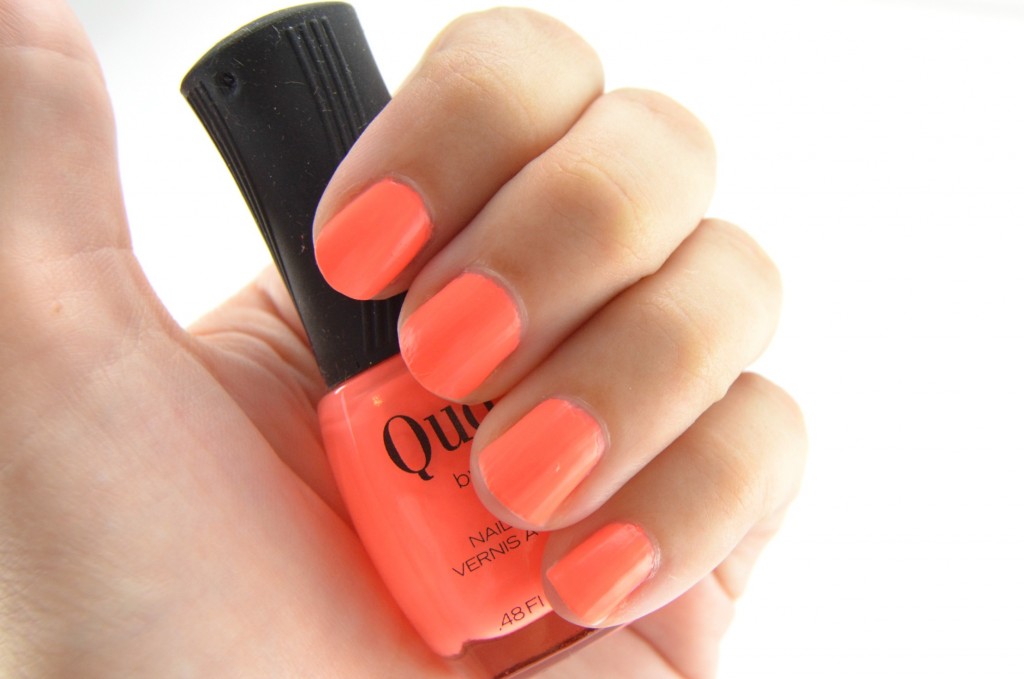 Quo by Orly in Adrenaline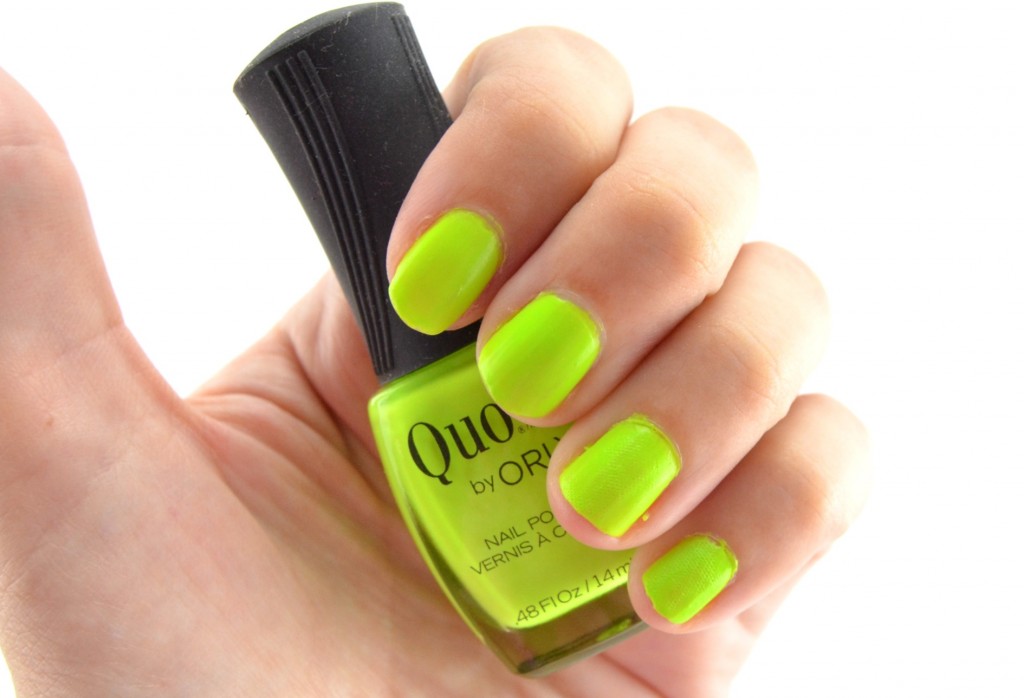 Quo by Orly in Hype, Jawbreaker, Adrenaline and Rush