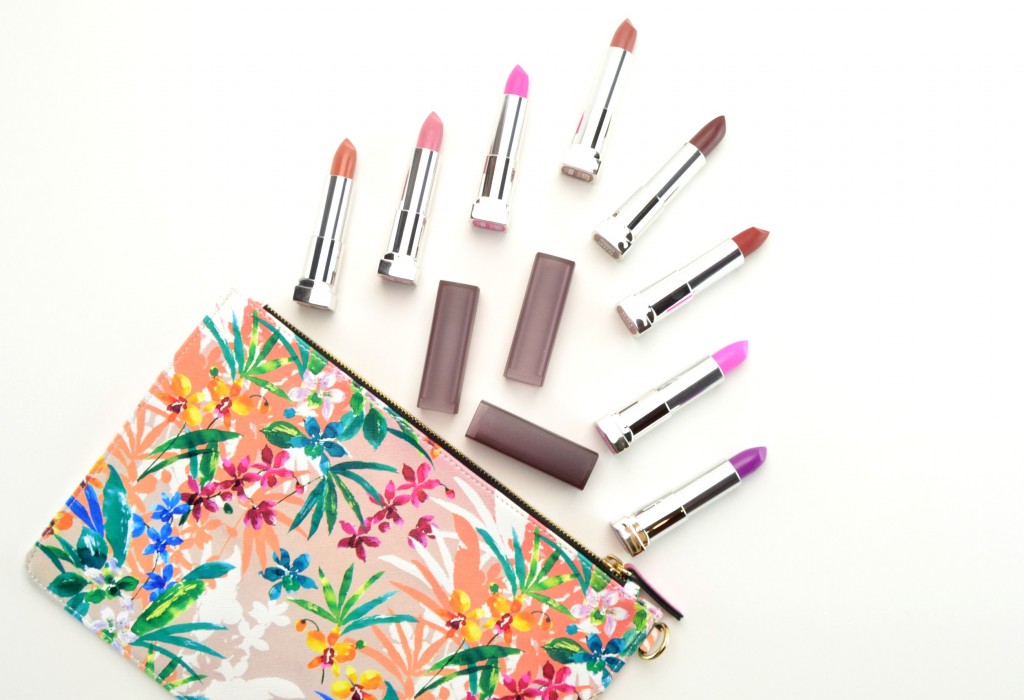 8 limited shades
Last Fall Maybelline jumped on the all matte finish bandwagon with their release of the Maybelline Creamy Matte Lipstick by Color Sensational Collection. It was an instant hit due to its rich, creamy and extremely comfortable formula with a soft, matte finish. Bold matte lips are still a huge trend and were found all over the Fall/Winter 2015 runways. Maybelline is playing on their success by introducing 8 limited edition shades this season. It's using the same great formula as the pervious lineup and will sure to be in everyone's makeup bags this fall.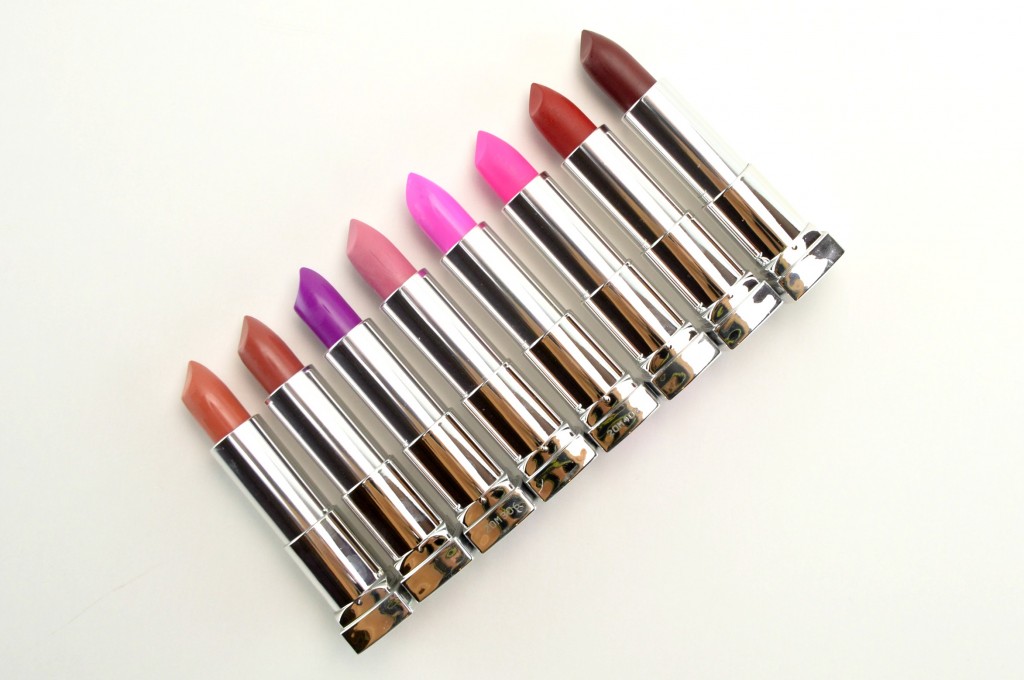 Maybelline Creamy Mattes are unlike any other matte lipstick you've tried. Forget that dry, stiff, non-moisturizing texture and experience a thick, creamy, almost buttery-like texture like no other. It glides onto the lips with ease, without pulling or tugging on the skin and takes the traditional matte lipstick formula to an entirely different level. This unique formula will make you rethink your old, out-dated matte lipsticks and leave you thinking… why can't all matte lipsticks be this good?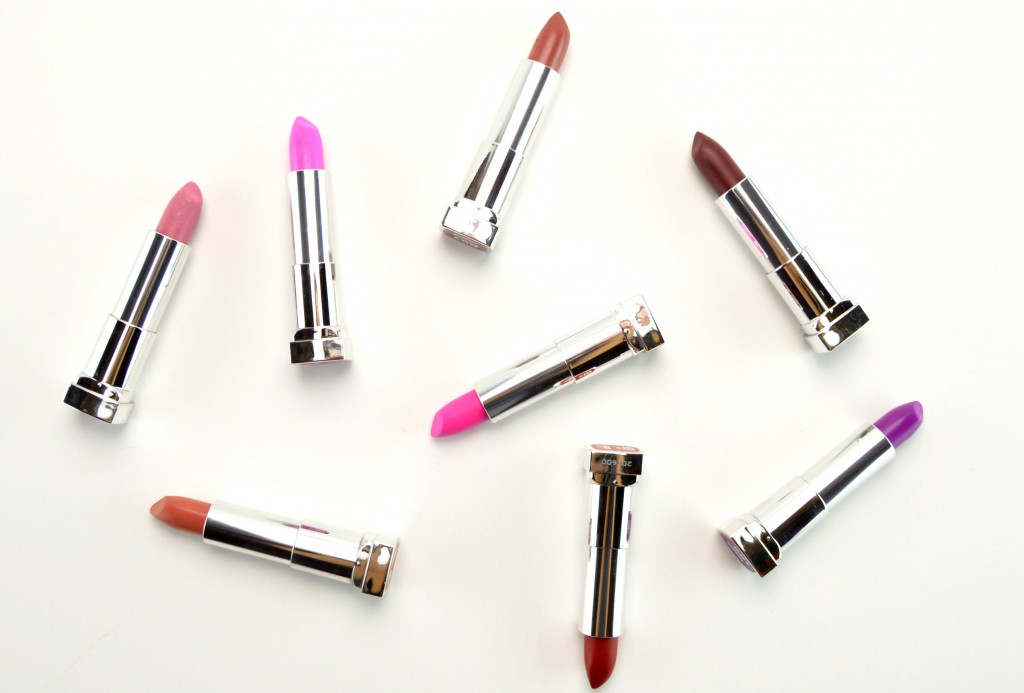 Maybelline Creamy Matte has a super soft, buttery and creamy formula that applies and looks incredibly smooth and even upon first application. It's incredibly bold, vibrant and saturated in colour from the moment you apply, until it slowly starts to fade without losing its intensity. It's highly pigmented and truly opaque in a single swipe, although it's buildable to an even strong colour payoff for evening wear. It provides up to 5 solid hours of wear time, maybe even 6 to 7, depending on how much eating and drinking you're doing. Although it doesn't claim to be moisturizing or hydrating, it doesn't feel like it's sucking the moisturize out of my dry lips, nor does it crack, feather or bleed throughout the entire wear time. It comes in 8 limited shades and retails for $9.99 each.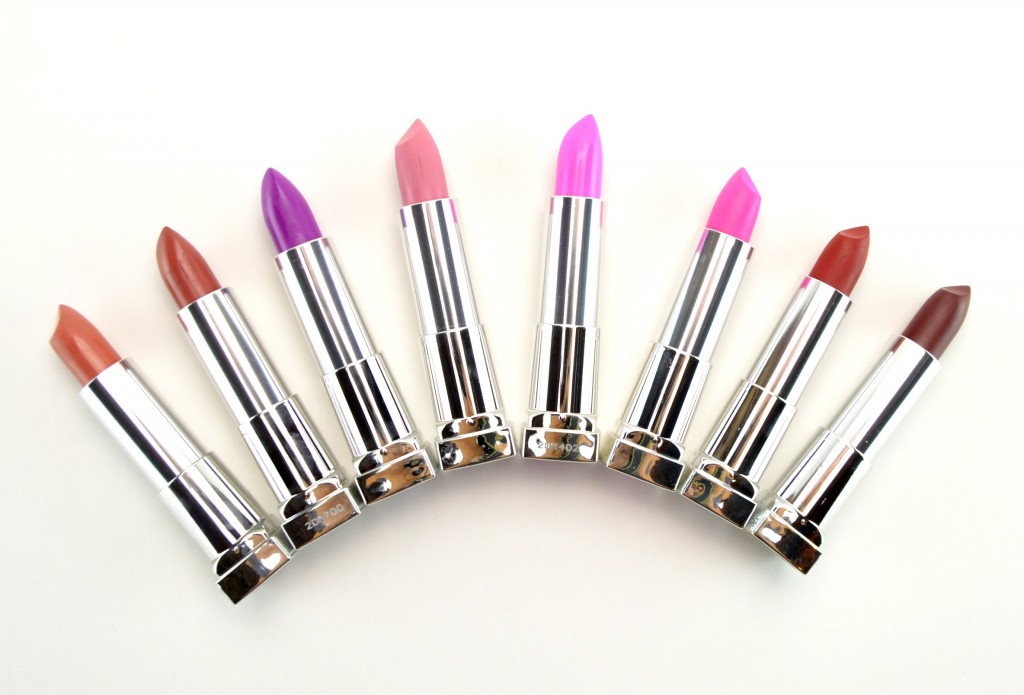 Maybelline Creamy Matte in Clay Crush is a warm orangey brown with a semi-matte finish
Maybelline Creamy Matte in Nude Nuance is a muted brown with a semi-matte finish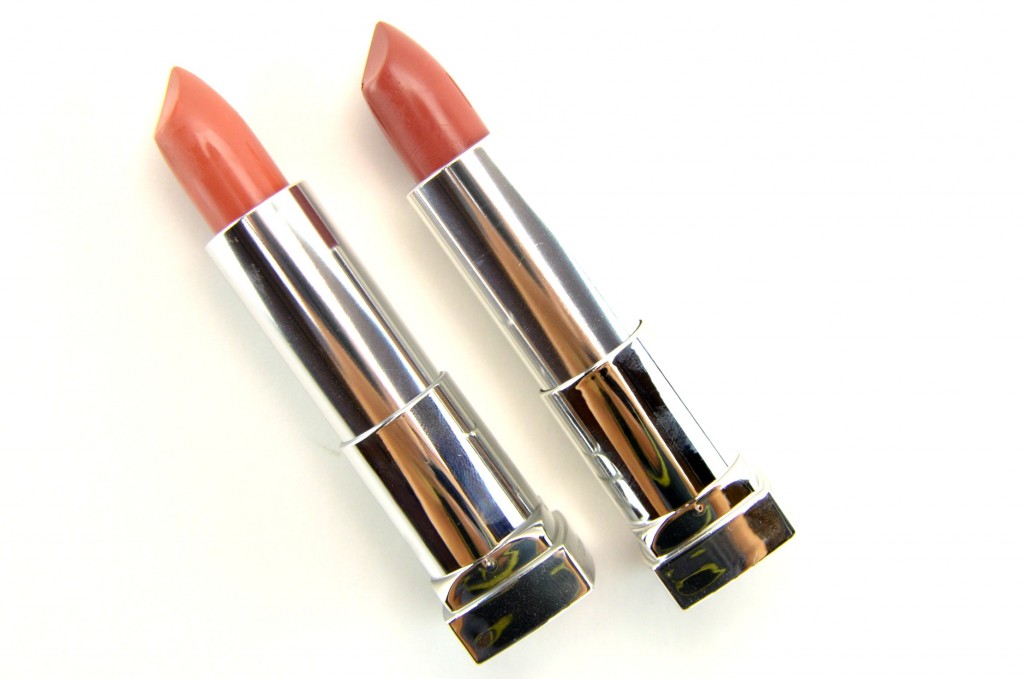 Maybelline Creamy Matte in Vibrant Violet is just that, a bold, bright, intense and vibrant purple with a pink undertone and a satin finish
Maybelline Creamy Matte in Blushing Pout is a soft, medium, almost mauvey pink with a satin finish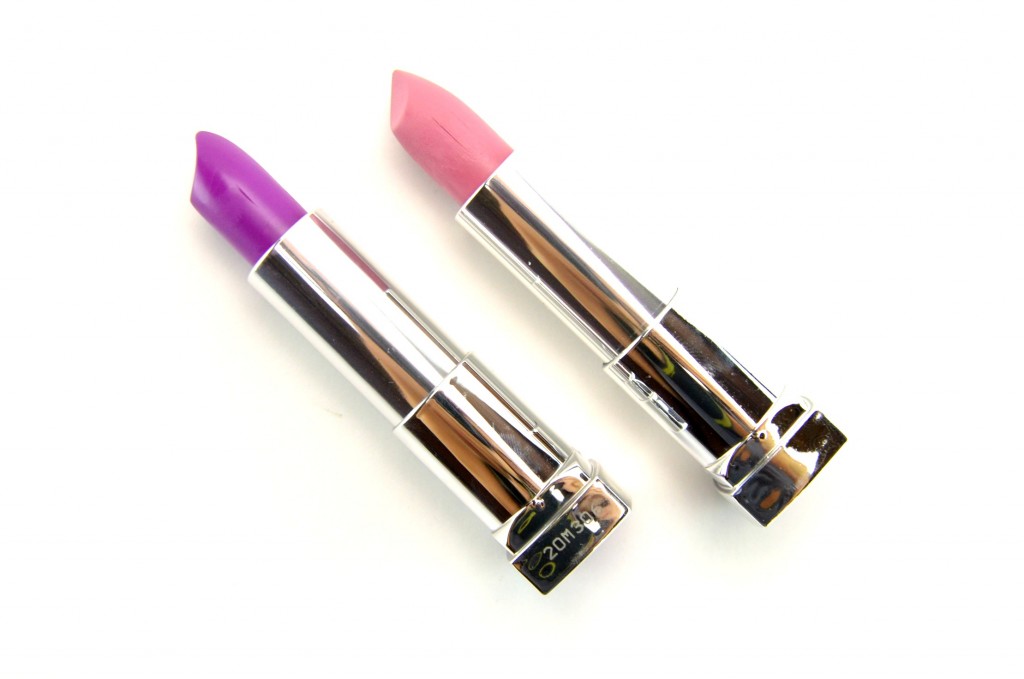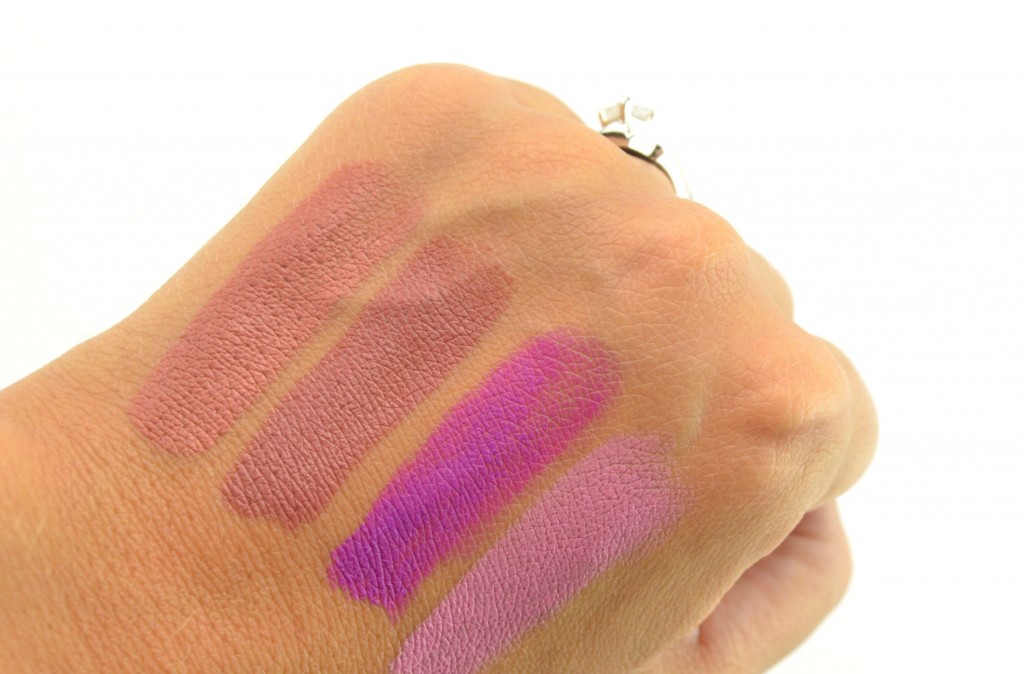 Maybelline Creamy Matte in Pink N Chic is a cool bright pink, think soft cotton candy pink with a satin finish
Maybelline Creamy Matte in Electric Pink is just a tad bolder and brighter than Pink N Chic with cool blue undertones and a satin finish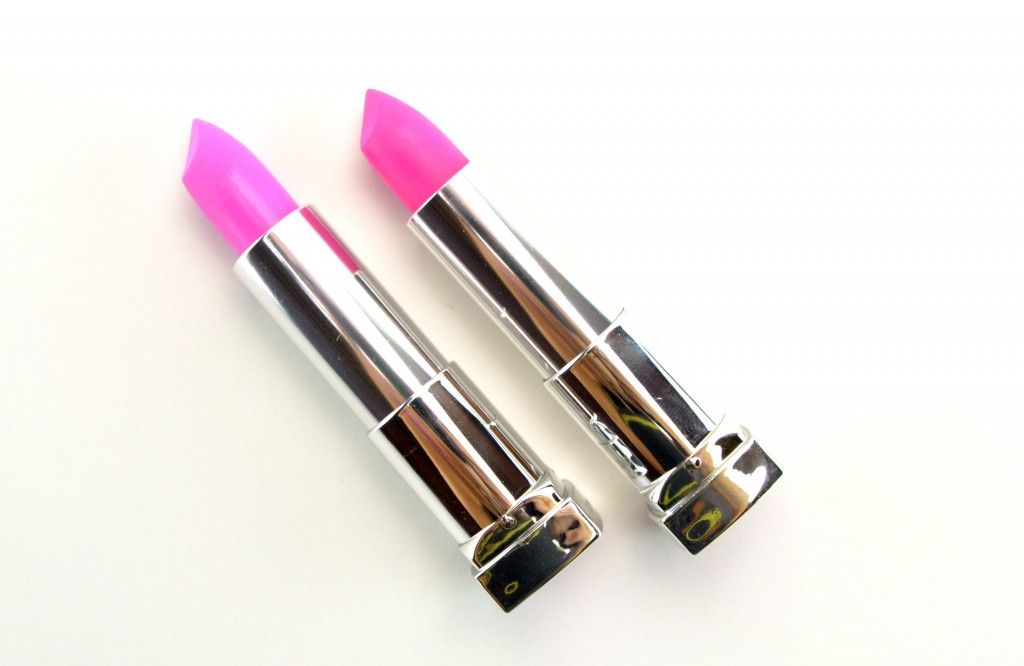 Maybelline Creamy Matte in Rich Ruby is a cool bright red
Maybelline Creamy Matte in Burgundy Blush is an intense reddish burgundy with brown undertones with a satin finish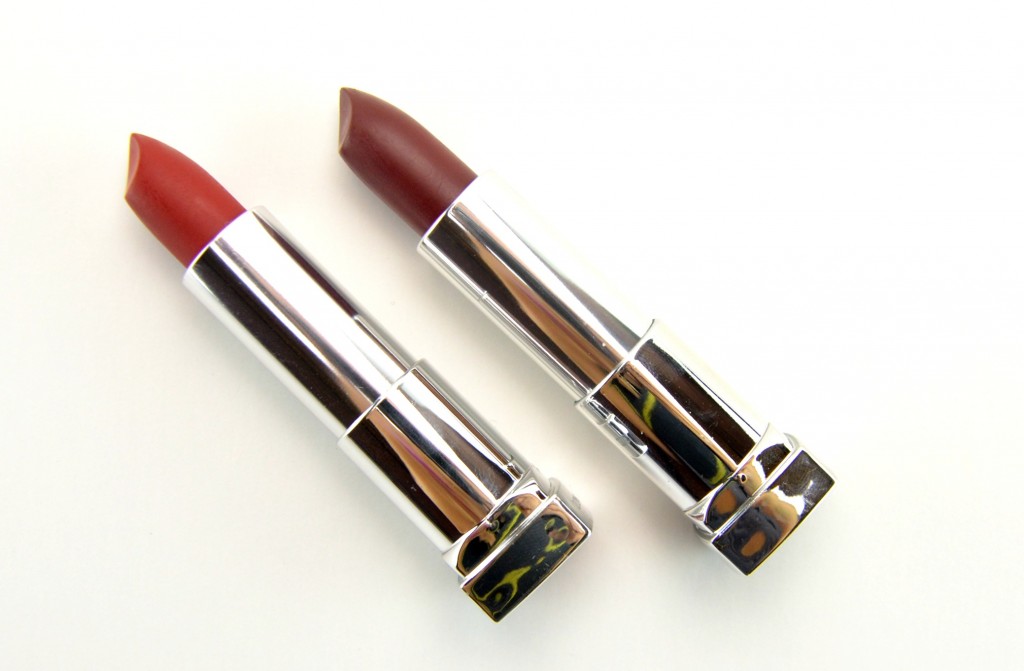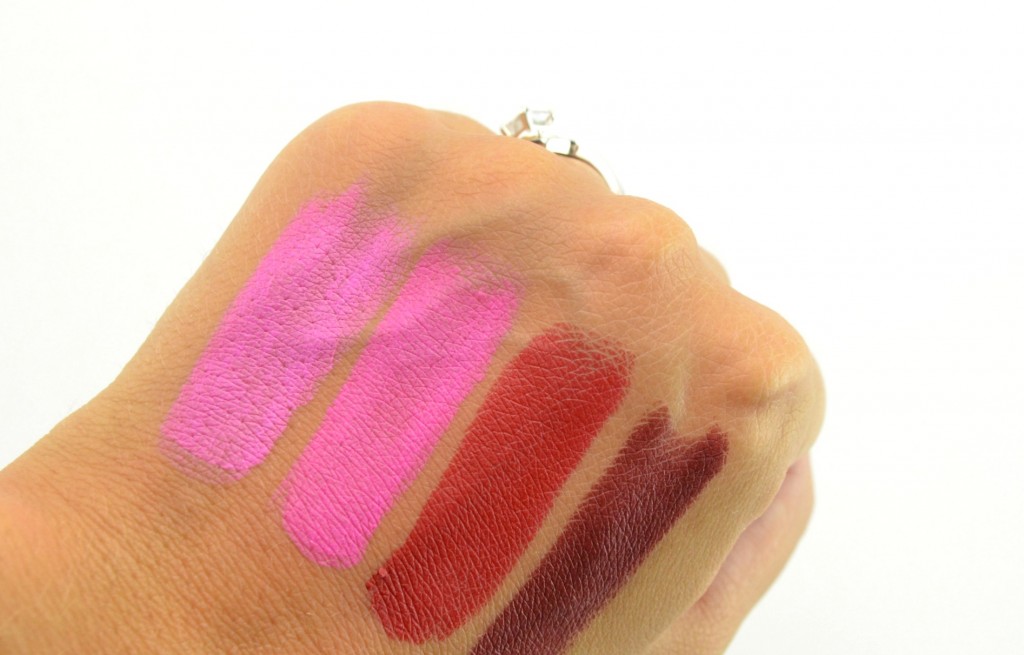 Since the above shades are limited edition, you better hurry into stores, cause once they are sold out, they are gone forever. If you don't get the chance to get your hands on these exclusive shades, don't forget to check out the permanent lineup, they too have some wonderful shades. My top 4 are listed below.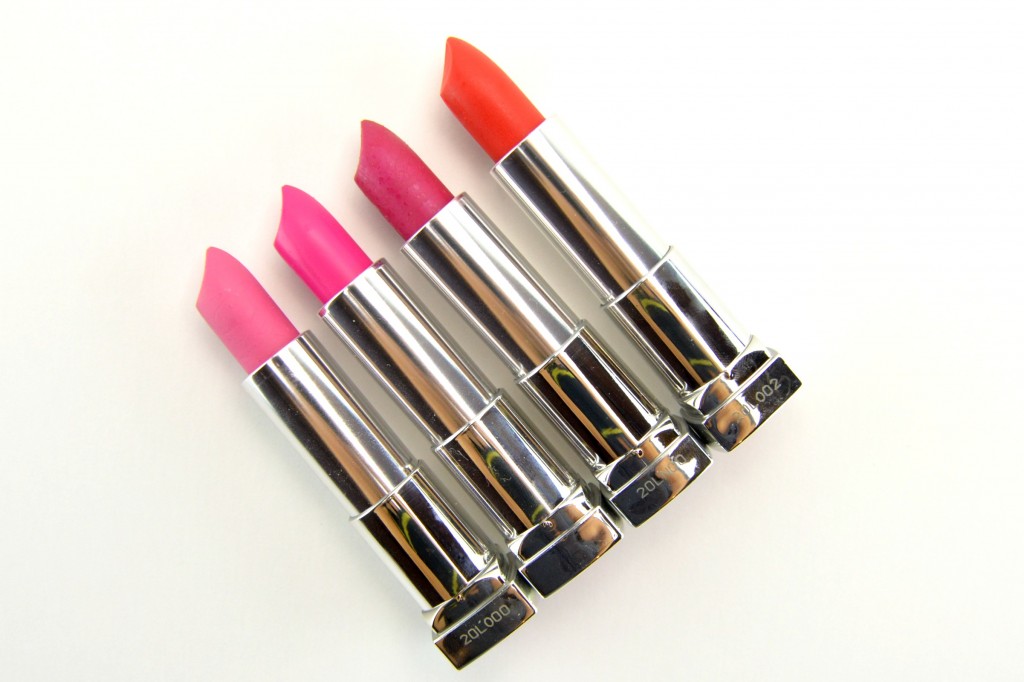 Maybelline Creamy Matte in Ravishing Rose is a cool, pale pink with a semi-matte finish
Maybelline Creamy Matte in Faint for Fuchsia is an extremely bright, slightly cool fuchsia with a satin finish
Maybelline Creamy Matte in Mesmerizing Magenta is a bold and bright fuchsia, almost violet and is quite unique and beautiful
Maybelline Creamy Matte in Craving Coral is a reddish orange with a semi-matte finish