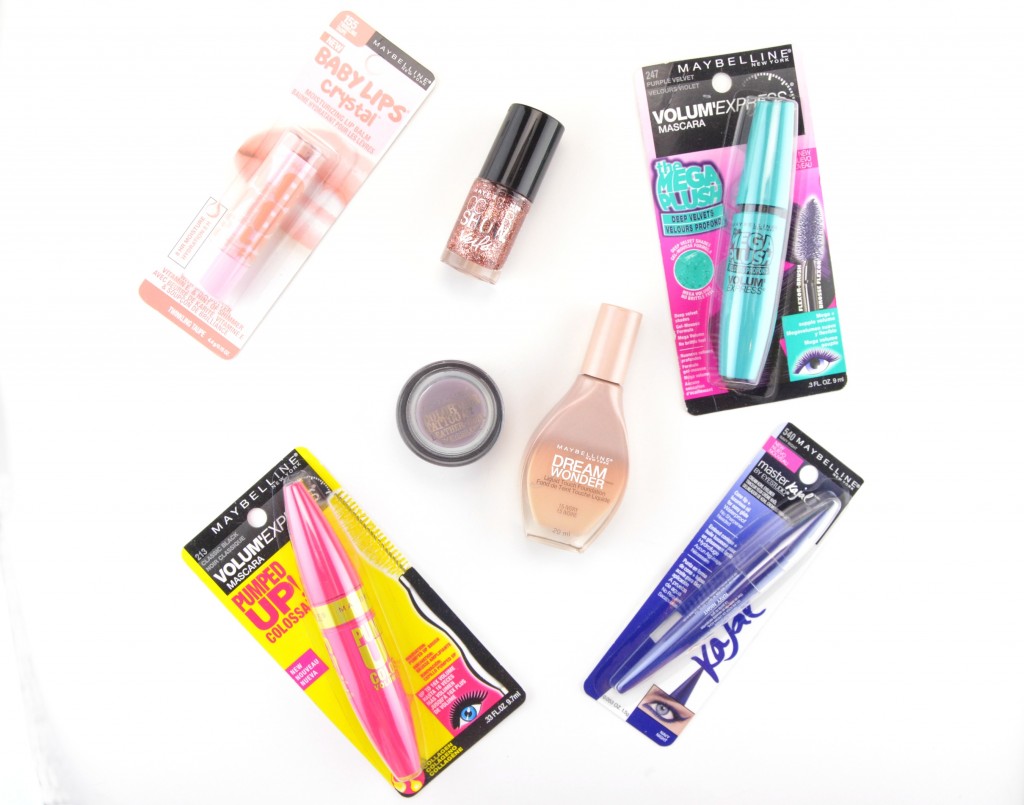 Top 7

Maybelline is always on the cutting edge of innovated products and it seems like every week the brand is coming out with a must-have, must-try products. It takes its inspiration from the streets, runways, Hollywood and beyond, to bring their consumers truly unique, affordable and trend setting cosmetics. With so many options out there, its hard to pick a favourite, but I've rounded up some of my top Maybelline must haves for this season to share with you all.

I can't pass the Maybelline isle without picking up another Maybelline Color Tattoo 24hr Eyeshadow to add to my collection. These shadows not only act as the perfect eyeshadow base, to truly make your shadows pop and last throughout the day, they offer great pigmentation on their own, to help create simple, unique looks on the go. The brand now offers Maybelline EyeStudio Color Tattoo 24hr Eyeshadow Leather that takes the leather trend from the runway and introduces it into cosmetics. The collection features 5 new shades in both matte and shimmer finishes. These have the same creamy texture as the originals, with the same intense pigmentation, blendablility and long wearing formula, but in a richer, bolder look. It retails for $8.99.

Another favourite is Maybelline Baby Lips, known for their ability to keep lips hydrated for up to 8 hours, with visibly renewed lips in as little as 4 weeks. The brand is taking lip balm to an entirely new level by introducing Maybelline Baby Lips Crystal. This 6 piece collection features shimmery micro-particles that give the lips a sheer wash of colour with a hint of sparkle and shine. These have the same creamy texture that glide onto the lips almost effortlessly, with the same slick feel as the originals. Even though there is a fair amount of shimmer, it still applies smoothly without feeling grainy. These thinner balms don't feel greasy or heavy and since it's non-sticky, you don't have to worry about your hair getting stuck to your lips. It has a sweet and fruity scent that has you coming back for more. It keeps lips moisturized throughout the day without having to keep reapplying, with a shiny, glossy, shimmery finish. It retails for $4.99.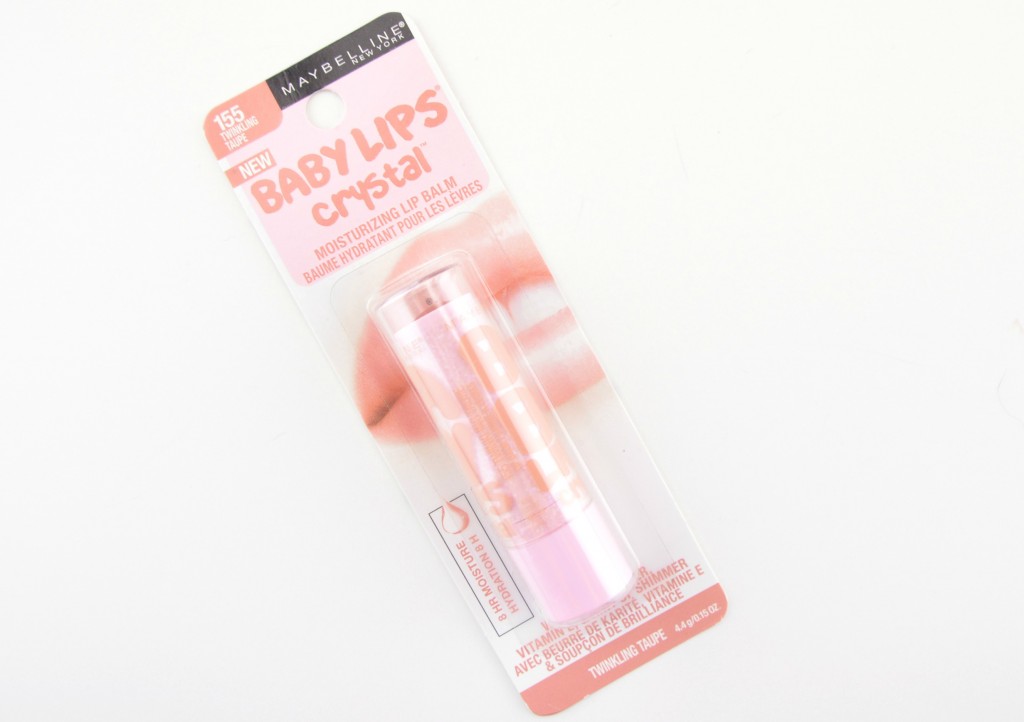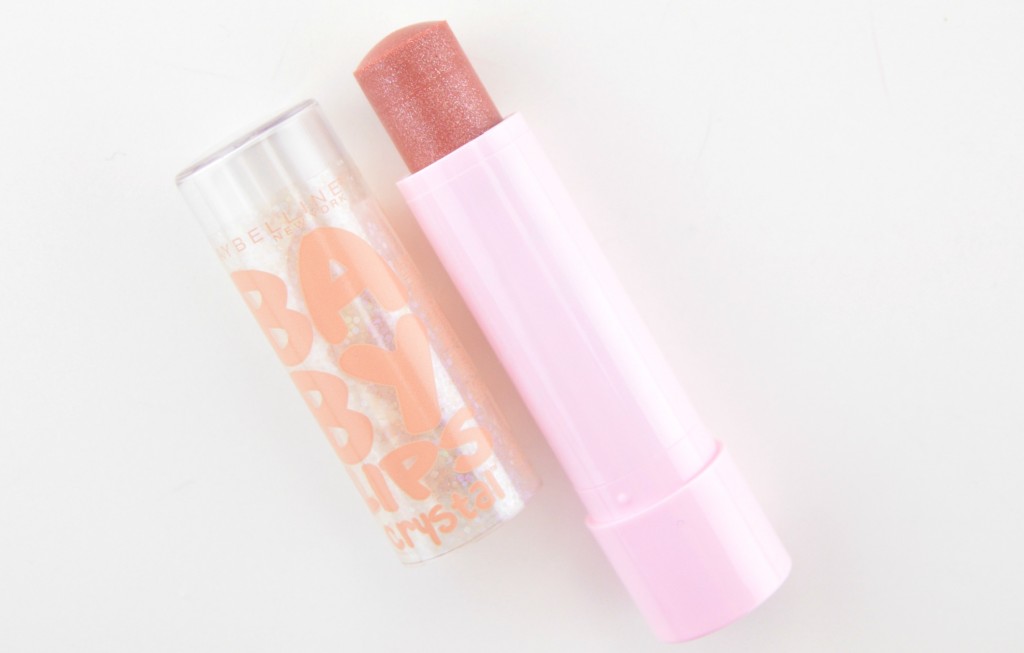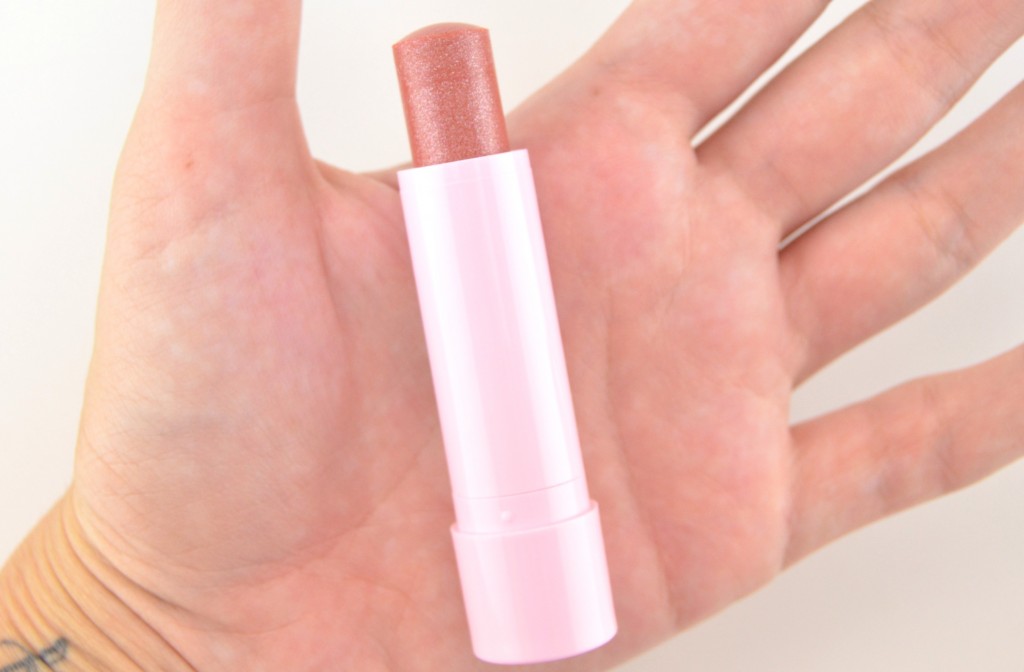 Maybelline Volum' Express The Mega Plush Mascara has been a cult favourite for the past few years, due to its 40% less hardening wax that helps provide huge volume with no flaking. I've blogged about coloured mascara a lot this season, but it's nice to see it at a drugstore level. Maybelline Volum'Express The Mega Plush Deep Velvets Mascara Collection offers 3 new, fun and exciting shades, in addition to your traditional standard colours. It has the same gel-mousse texture that's lightweight and gives a "light as air" softness to the lashes. It has a thin, wetter formula with a flexible wand, large brush head and nylon bristles that are thicker in the middle and taper out on each end. This does an excellent job at providing mega separation, mega definition and mega volume. It doesn't clump, flake or smudge throughout the day and keeps lashes soft and supple. It adds a fun pop of teal or purple to the lashes that easy to remove at the end of the day. This is the perfect mascara for those looking for naturally voluminous lashes with a pop of colour. It retails for $8.99.
Maybelline Volum' Express Pumped Up Mascara came out this spring and instantly won the hearts of mascara junkies like myself. It's a volumizing mascara that "pumps" up the lashes with plumping collagen to give 12x the volume to each lash. It has a runnier, wetter texture with a unique, twisty, double curved stem with an oval brush head and nylon bristles that are wider in the middle and tapered on the ends. It applies evenly and smoothly, but does take a moment or two to dry. It doesn't leave lashes feeling stiff or crunchy and doesn't smear or flake throughout the day. It's extremely buildable for more volume without looking spidery and lashes instantly look fuller, with more length, in as little as one coat. It retails for $8.99.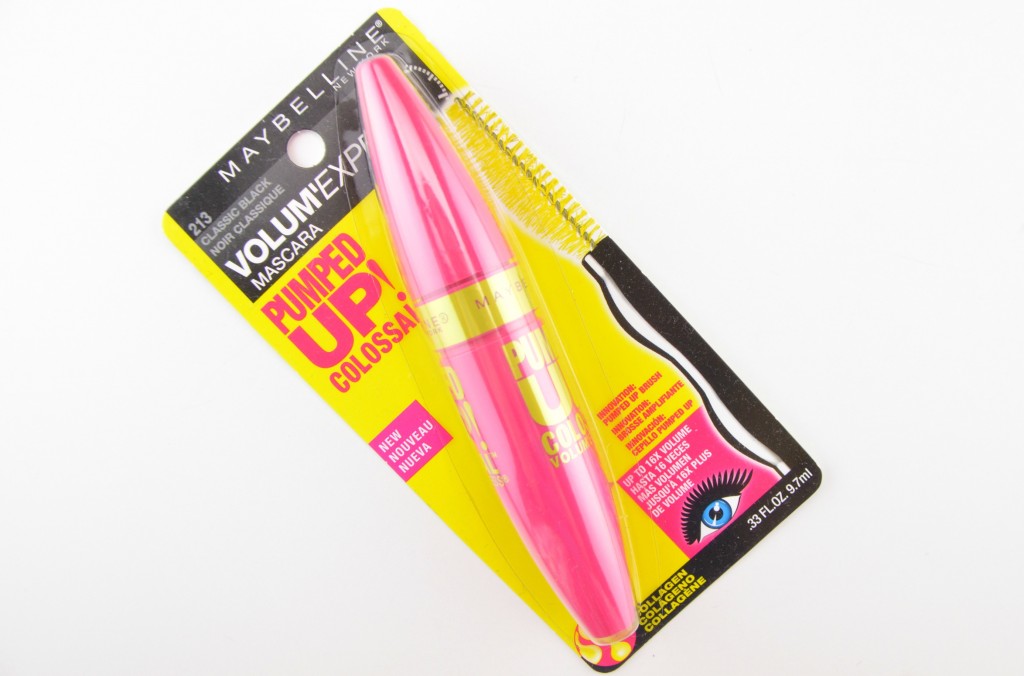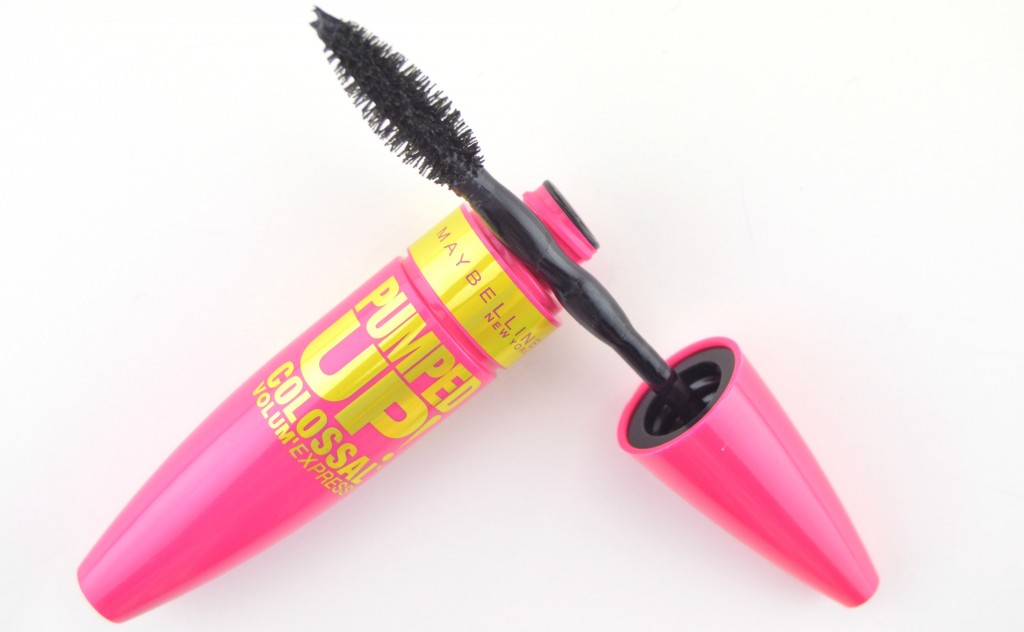 I'll be the first to admit that when it comes to my foundation, it's the once place I don't skimp on. I often find the drugstore version is either never in my shade, never gives me the coverage I want and need, is too drying, leaves my skin looking somewhat orange, and I always regret purchasing it. I absolutely fell in love with L'Oreal Paris Magic Nude Powder Bare Skin Perfecting Makeup last year, but this new Maybelline Dream Wonder Fluid Touch Foundation has stolen my heart. It comes with a tear drop applicator that features a tiny point on the end of it. This allows easy and precise application from bottle to fingers, without ever having to touch the foundation and contaminating it. It has an extremely lightweight, silky, dry oil texture with a very thin consistency. It applies beautifully, with only the use of your fingers, for a very smooth, even finish. It provides a light to medium coverage that's buildable up to a full coverage, without looking too heavy or cakey. It looks almost invisible on the skin, but hides any imperfections, blemishes, redness or hyperpigmentation that may need camouflaging. It gives the most gorgeous, natural, slightly dewy finish that stays put throughout the day without fading or oxidizing. It keeps skin hydrated for a brighter, smoother appearance. It retails for $ 14.99.
Nail art is still going strong, but we all can't afford/ don't have the time to go to the salon each week, so we're always looking for at-home alternatives. Maybelline Color Show Veils Nail Lacquer are new refined, shimmery and glittery nail toppers that take inspiration from the trendy fashion runway shows and brings it to your nails. This fall you'll have your choice of 3 new top coat nail art designs that feature an easy-flow brush for precise application. Only need to apply one thin layer to get the full effect and it dries incredibly fast, which is great when you're adding 2 coats of colour polish plus a statement top coat. It retails for $4.99.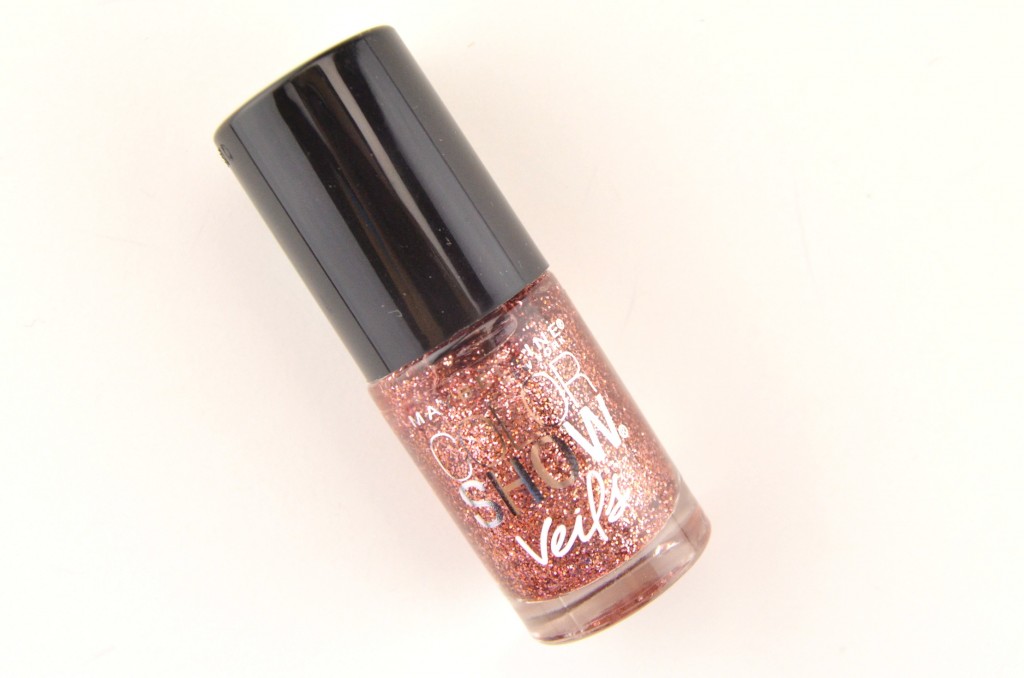 Want smoky, smoldering, intense, sexy eyes, than you'll need the new Maybelline Master Kajal. It's the first of its kind and features a cone tip that infused with precious oils to help glide across the lid with ease. It has a creamy, smooth texture and is saturated with intense pigments for amazing colour payoff. Its unique shape is perfect for creating both a thin and thick line, depending on how you hold it. It combines the ease of a pencil with the precision of liquid. Since it is meant to be smudged out to help create a dramatic, smoky look, it does blends out beautifully, but can become a little messy if you're not careful. I love that there's no need to sharpener or twist up the crayon, so it's always ready when you are. In comes in 4 new intense shades and retails for $11.99.