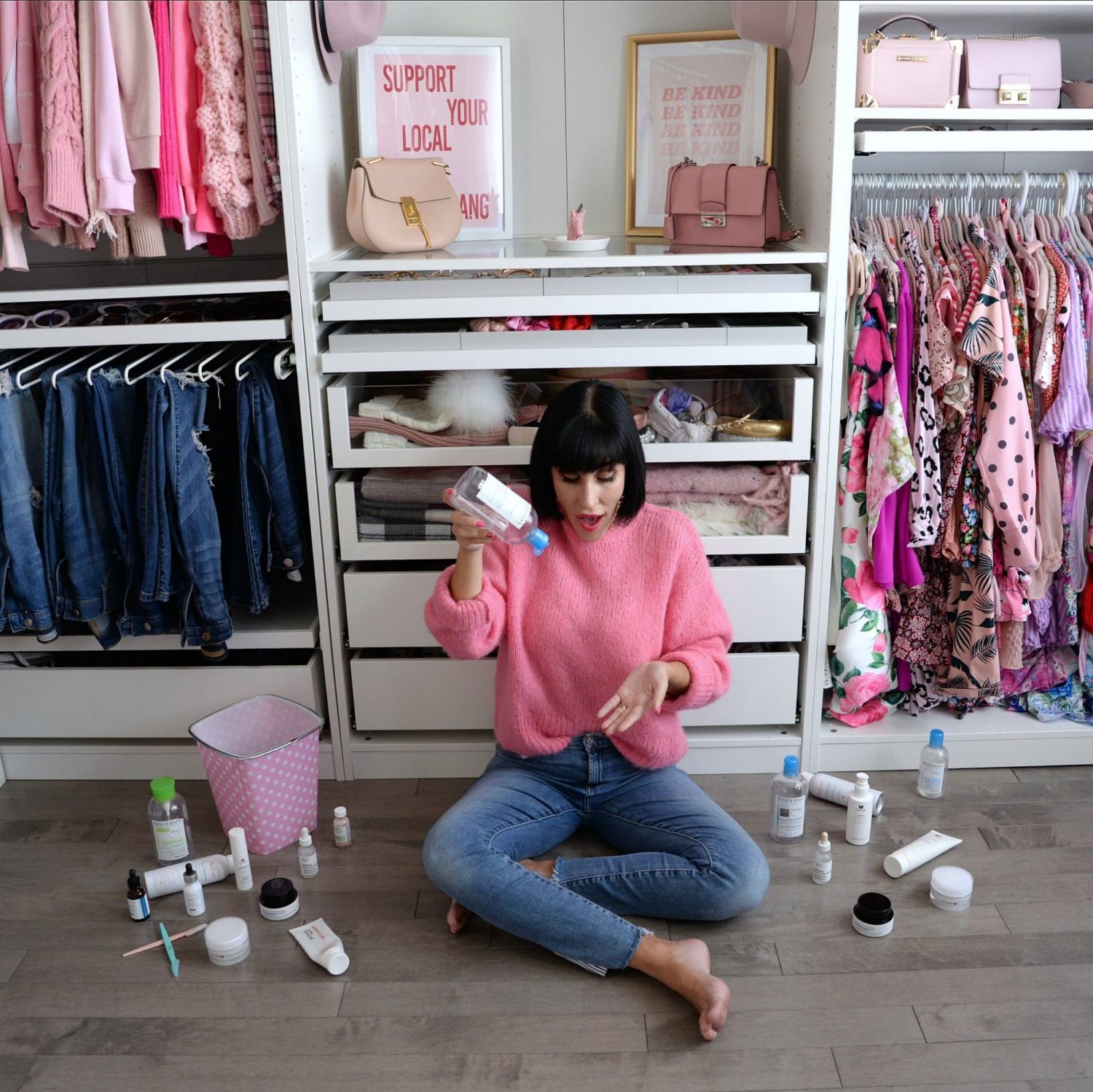 Medical Grade Skincare Journey
I can't believe it's been a year since I start my medical grade skincare journey with the team at London Plastics. Since I am a beauty obsessed junkie, I've spent the better half of my adulthood testing out and experimenting with skincare products that simply didn't work. Like any typical beauty consumer, I would look to beauty ads, influencers, friends and family when deciding on which products I wanted to try next. I would spend endless hours browsing the drugstores and Sephora, hoping to find magical products to solve all my skin concerns. By my mid-30's, it was safe to say I've slathered on thousands of dollars-worth of products, never really seeing the results I was hoping for.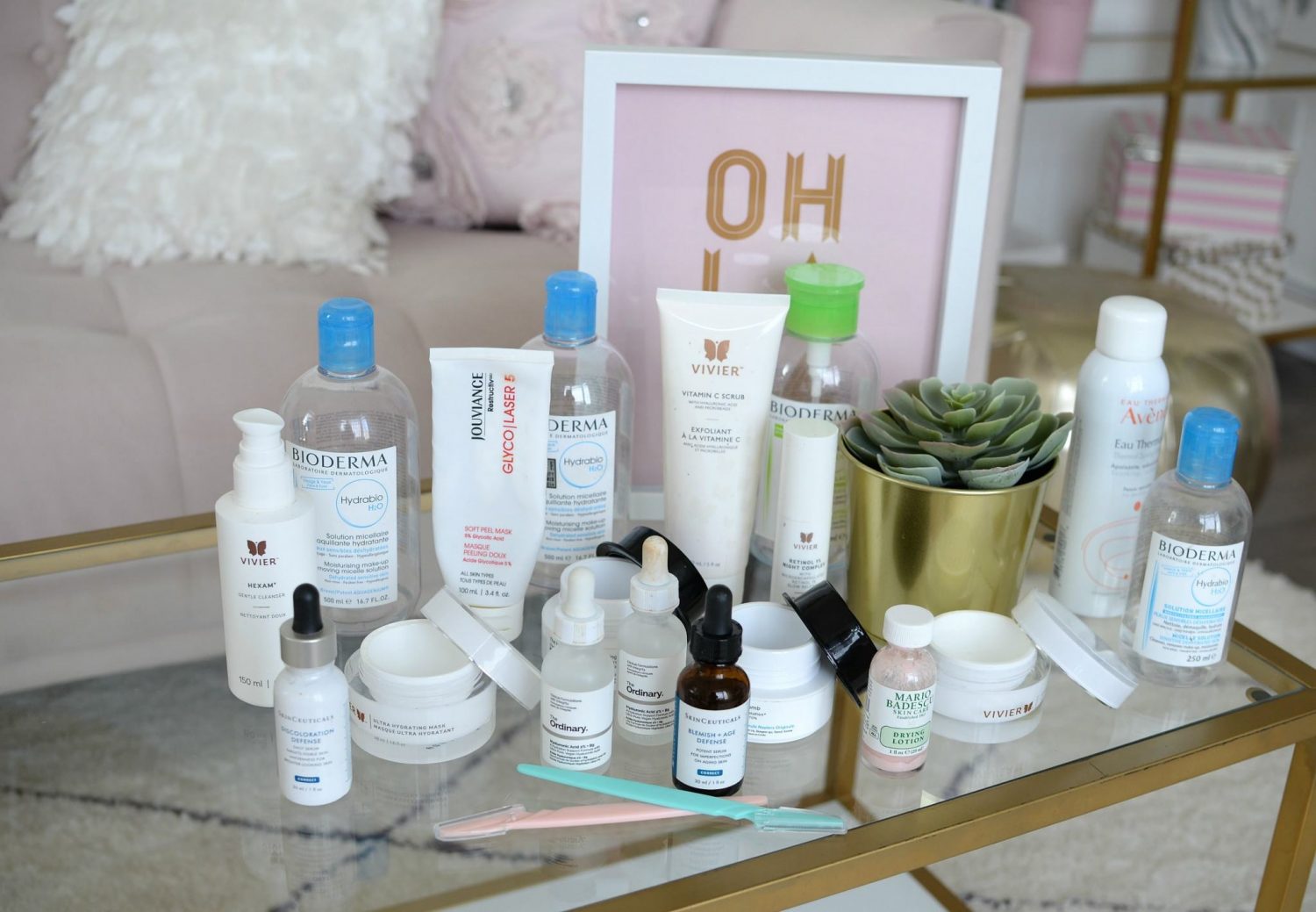 The "problem" with most over-the-courter/ drugstore products is, they are only designed to treat simple problems/ are limited to what they can actually achieve. I now know, in order to accomplish major skincare goals, you need some medical grade products in your routine. These tend to feature active ingredients, are backed by science, and are clinically validated with clinical trials, proven to be not only safe, but effective. When chatting with Yolanda about my skincare goals (which are to clear up breakouts, address my hyperpigmentation, and combat dry skin), she recommended a handful of medical grade skincare products that will target these concerns. That's not saying I couldn't keep a few of my holy grail products in rotation, it's all about finding the balance between high-end ingredients and products that actually work for you.
Yolanda did however suggest a few medical grade products that will go hand-in-hand with some of my current faves. These products use more involved mechanisms of absorption, to help enhance the ingredients penetrate deeper into the skin. They use highly stabilized ingredients that last longer and take longer to degrade. Today we're talking trash. I'll be going over each product I've been using for the past year, sharing all my empties with a mixture of both high-end and drugstore faves.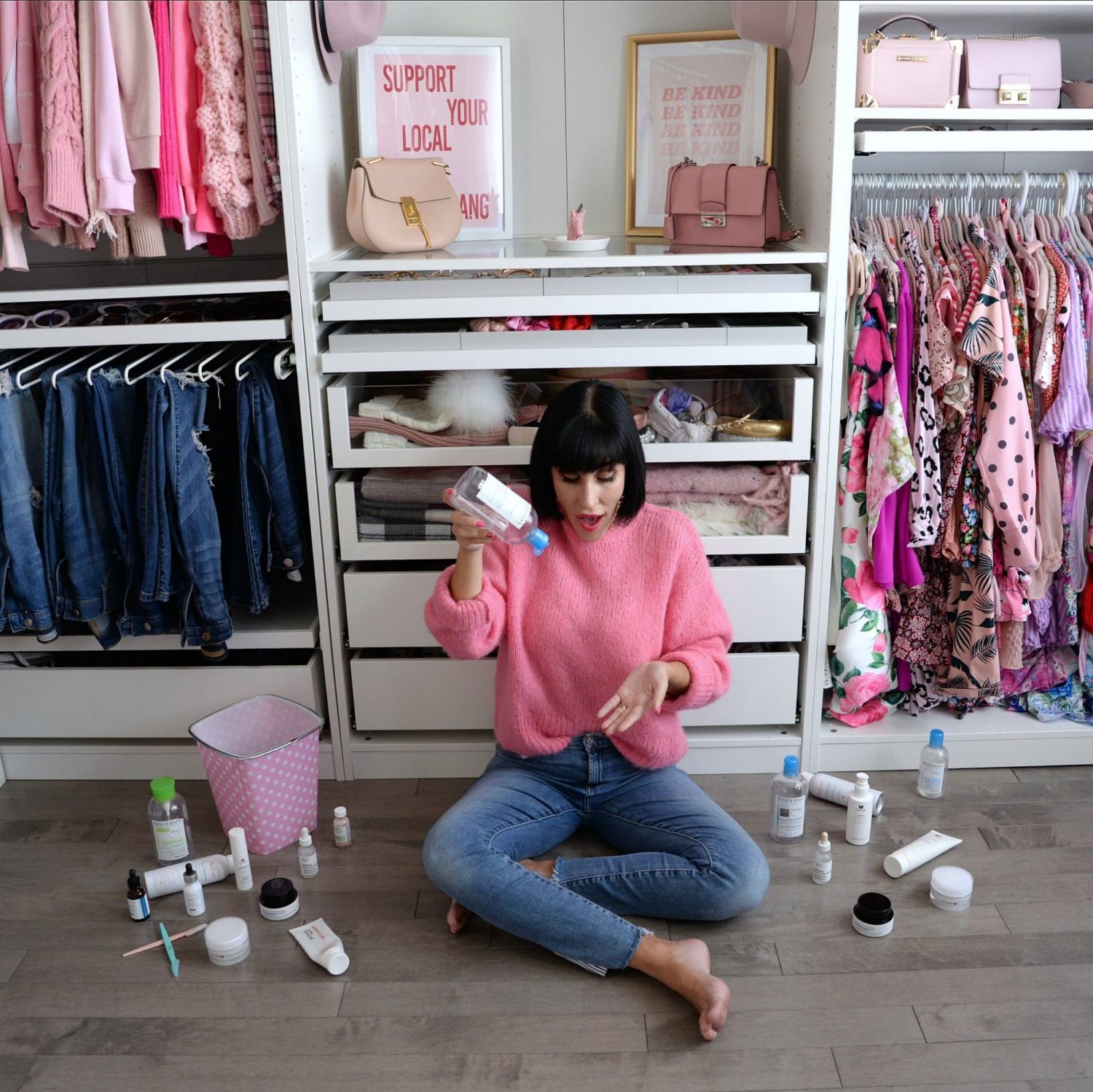 It's obvious that cleansing the skin is an important part in your daily skincare routine. It's critical in maintaining healthy looking  skin, but just when I thought all cleansers were treated equally, I was introduced to the Vivier HEXAM. I always assumed that since I was washing it away and that it never fully absorbing into the skin, that I didn't need to "invest" in a high-end face wash, boy was I wrong. The great thing about the HEXAM cleanser is that it's gentle enough to use twice a day. Unlike other cleansers that end up leaving your skin feeling ultra-dry and dehydrated, this one is intended to not only leave the skin feeling squeaky clean, but it will help to calm and soothe dry, itchy, irritated skin. Although created for all skin types in mind, it's perfect for those with dry skin, like myself. Its rich, almost lotion-like formula not only washes away dirt, oil and impurities, but leaves my skin feeling refreshed and hydrated. It helps to clean the skin without stripping it of its natural oils. My skin is never left feeling tight or dry, in fact, it helps improve skin's softness by adding moisture even before my daily moisturizer. I'm just finishing up my second bottle, so each bottle (retailing at $47 for 150ml) lasts about 6 months, with using it twice a day.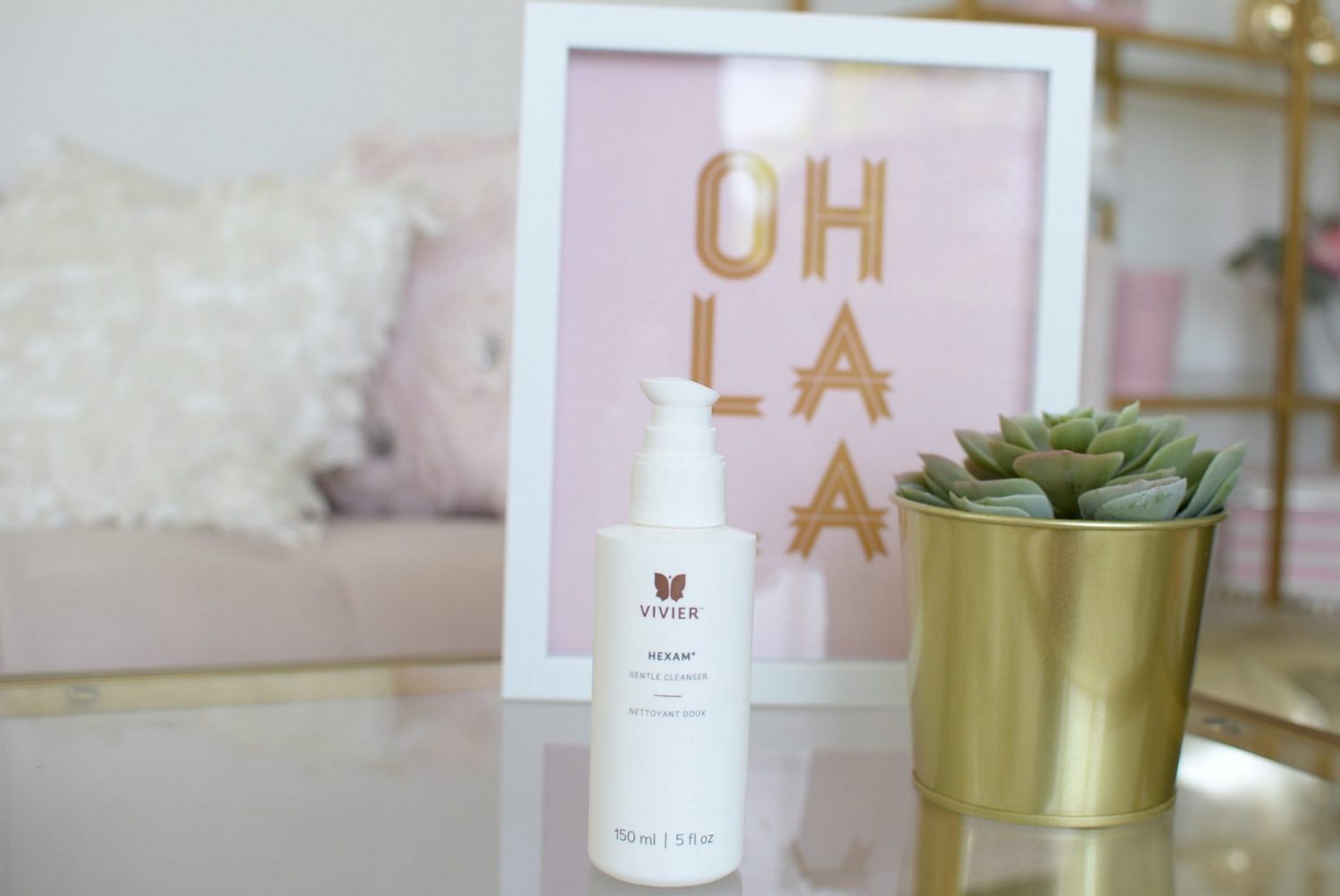 Remember, even a good cleanser like the Vivier HEXAM is never fully going to remove all traces of full-face foundation or mascara. I always recommend a good micellar water beforehand. Not only is it quick and easy to use, it's gentle enough for those with sensitive skin. Although this is one of the products in my skincare routine that's not medical grade, it's okay because it's only used to remove makeup (even waterproof formulas) before I go in with my cleanser. I've tried a lot of micellar waters over these past 6 or 7 years, and although the majority of them get the job done, I keep coming back to my beloved . It contains glycerin, which helps provide added hydrating benefits. It removes all traces of makeup without that greasy or oily residue that other formulas may leave behind. Simply soak a cotton pad with this lightweight, ultra-mild formula, and wipe over your entire face and eyes. It offers a non-rinse formula that doesn't sting or irritate the eyes. It helps to soothe, decongest and add a little moisture back into the skin, leaving it clean and hydrated. Since I only use this in the evening, a large size bottle (which retails for $19.90 for 500ml) lasts about 6 to 9 months.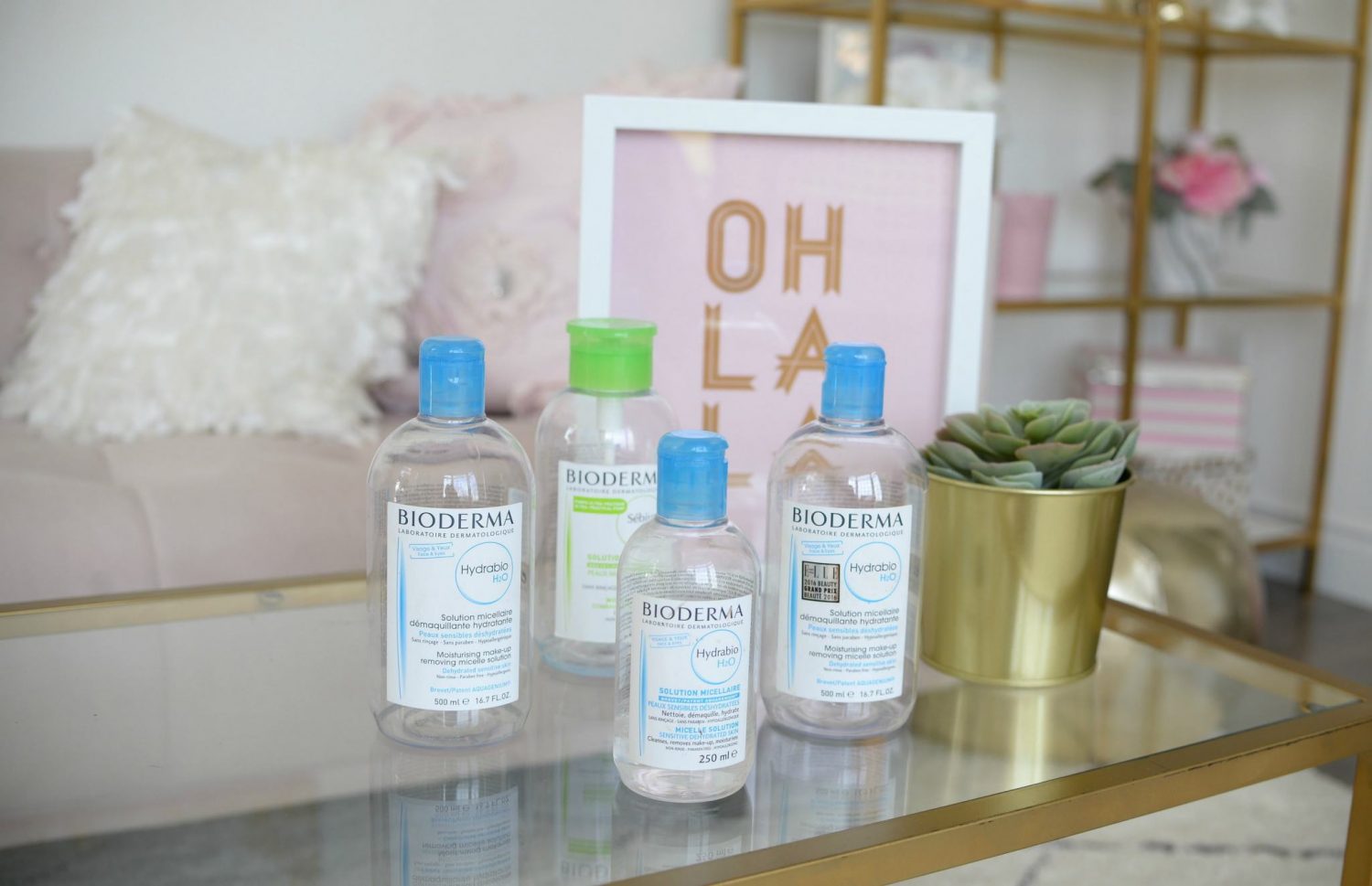 As we talked about at the beginning, it's all about finding that perfect balance between medical grade products and ones that just seem to work for your unique skin type. Back at the beginning of the year, I raved about the belif Believe in Truth The True Cream Moisturizing Bomb, and it's still in my daily skincare routine. We will talk about my nightly moisturizer in a moment, but this is my go-to daytime one. Since I tend to wear a full face of makeup on the daily, I need a moisturizer that will not only keep my skin hydrated all day, but one that won't interfere or disrupt my foundation. I've tried super thick and creamy formulas in the past, but they often just sit on top of the skin (never full absorbing) or start to pill and ball up anytime I try to apply my foundation. This one not only "burst" once in contact with the skin, releasing a ton of moisture, its lightweight texture instantly absorbs into the skin. It has an almost whipped consistency that's perfect for under your makeup, it almost acts like a primer, allowing whatever product you apply overtop to almost melt into the skin. It leaves my skin soft, supple and hydrated throughout the day. Thanks to its watery consistency, it actually provides a slight glowing and illuminance appearance on the skin that looks incredibly healthy. It retails for $50 through Avon and it lasts me about 4 months with daily use.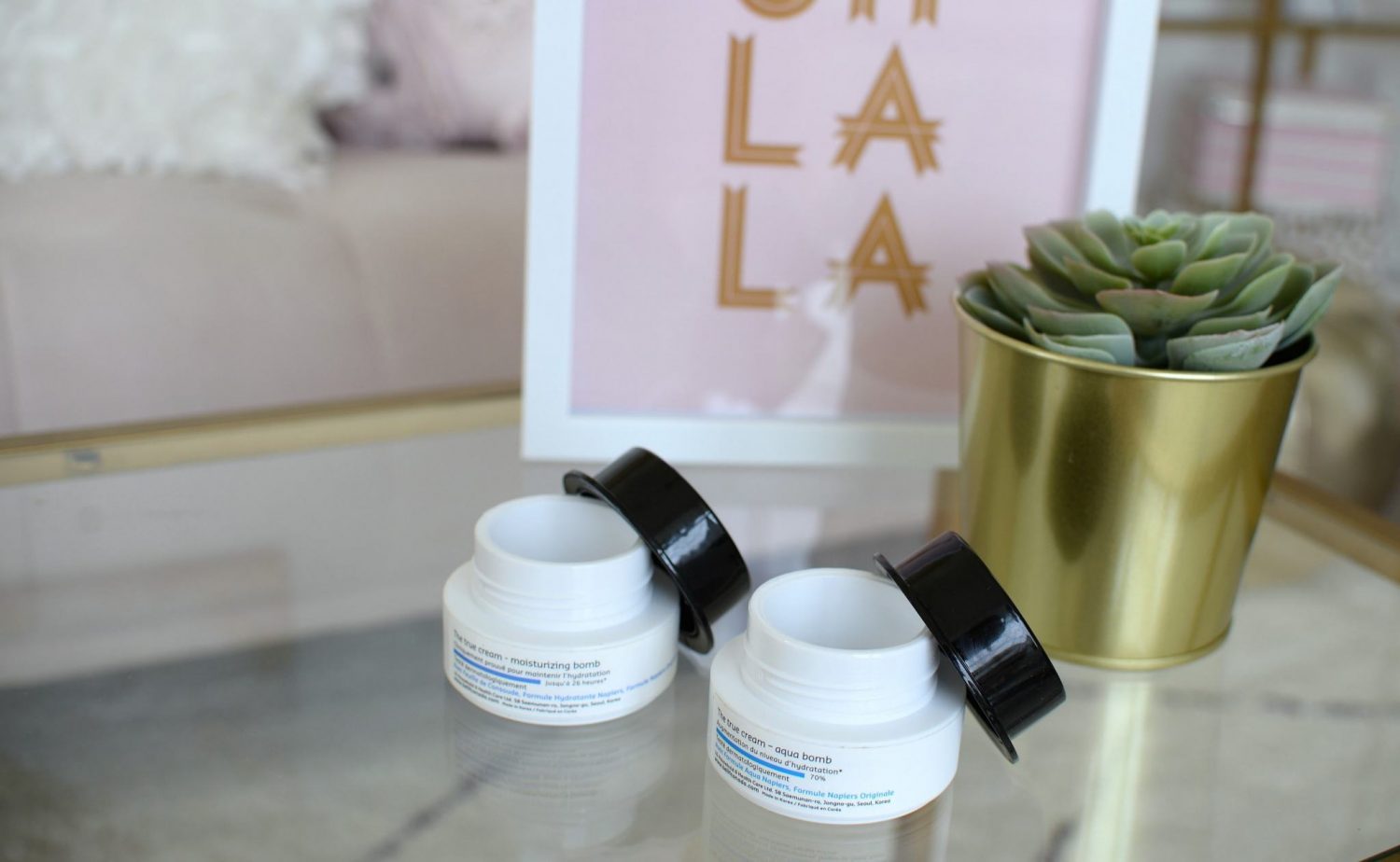 The nighttime is all about repairing and soothing the skin. This is when your skin repairs, restores, and regenerates, so you want a good night cream that is focused on moisture and recovery. Like I mentioned before, a slightly heavier cream doesn't play that nicely under makeup but does tend to penetrate deeper into the skin over the course of the night. The Vivier LEXXEL has a slightly richer and thicker texture than your typical moisturizer, which helps calm, soothe and reduces irritation. It also features a unique formula that helps fight against acne-causing bacteria and reduce inflammation. It does an amazing job at sealing in moisture, without feeling too heavy. For someone that's prone to blemishes, this lightweight formula doesn't seem to clog pores or cause breakouts. Flaky areas around my nose were soon cleared up, and have stayed away, and the fine lines around my jawline seem less pronounced.  Each morning I wake up to smooth, plump, radiant and glowing skin. It helps to reduce dry, dull and flakey skin, without looking greasy. I'm almost finished my 3rd jar, so each jar lasts about 4 months with nightly use and retails for $92 for 48ml.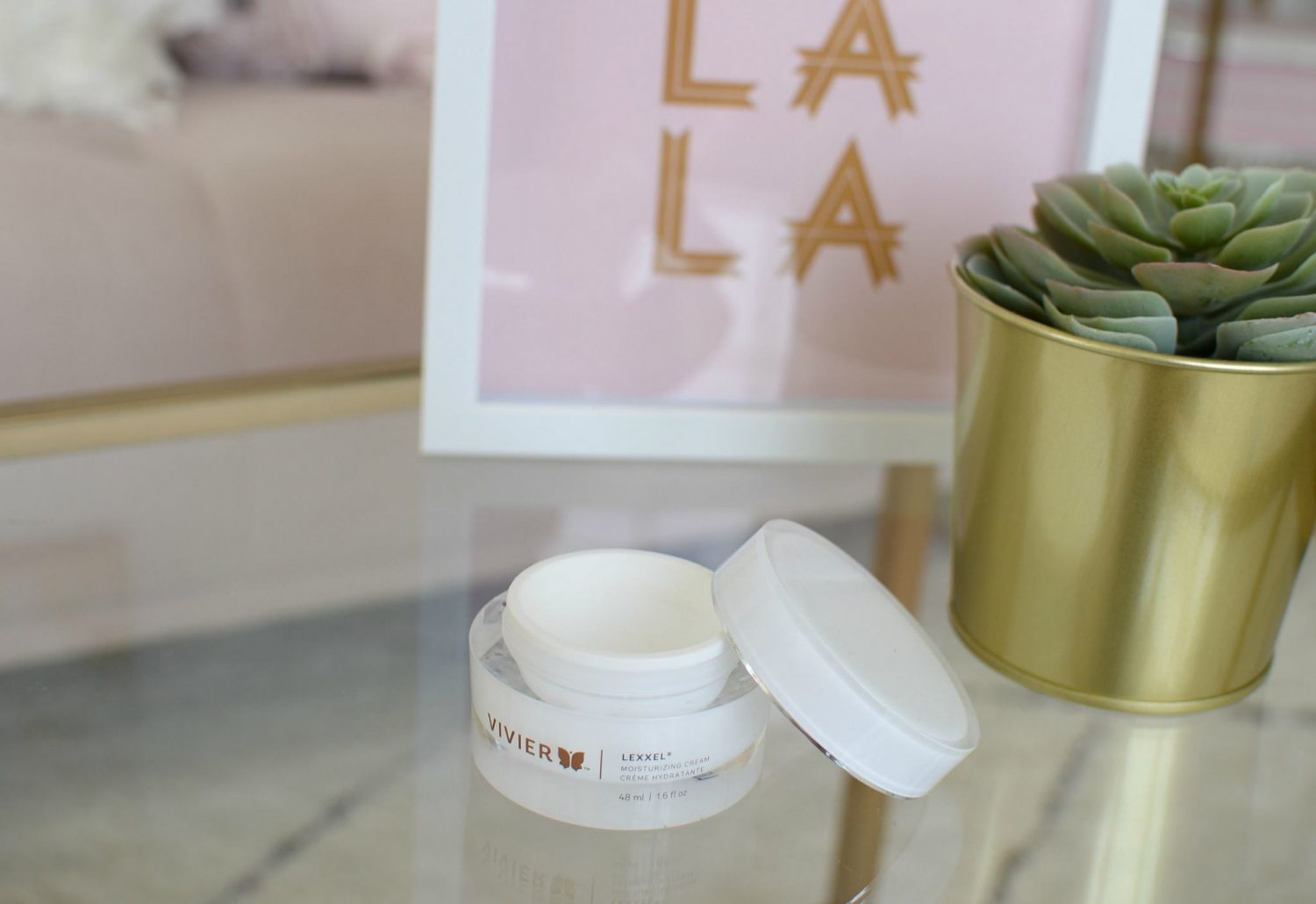 Did you know that hyaluronic acid can hold upwards of 1000x its weight in moisture? If you haven't introduced this powerful ingredient into your skincare routine, I highly recommend it. There is no better way to ensure your skin stays super-soft, plump and pillow-like than this beneficial ingredient. If you follow me on Instagram stories, you've heard me go on and on about The Ordinary Hyaluronic Acid 2% + B5. In fact, the brand now offers it in a larger 60ml bottle (which I totally stocked up on). I go through this stuff like water, I truly believe you can never apply enough. Since it's a moisture magnet, it needs to be applied to slightly damp skin. You can either apply one of your fave serums or spritz with your favorite facial spray before going in with your daytime/ evening creams. This will help penetrate the moisturizer deeper and enhance its benefits. The more moisture you combine it with, the better it performs. It retails for $6.30 for 30ml and I use up about one bottle every 60 days. Yolanda also just told me about Hydrating B5 Gel, a highly effective daily serum that features hyaluronic acid to replenish hydration, while smoothing and softening the skin (which I now have my eye on).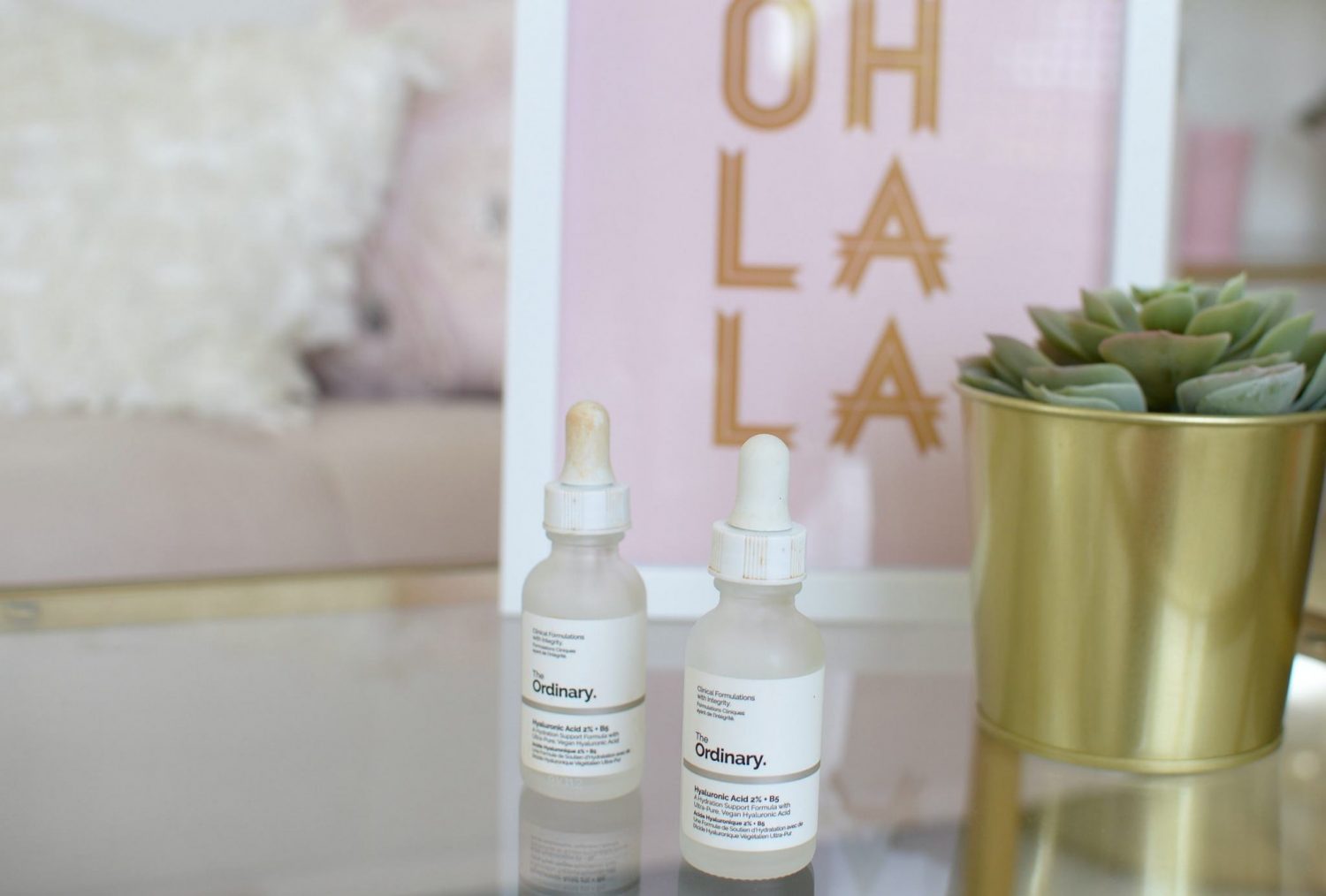 On days when my skin is feeling extra dehydrated, I apply a generous layer of the Vivier Ultra Hydrating Mask. Although intended to be used as a quick 10-minute hydrating mask, I actually apply it once or twice a week before bed. I use it as an overnight treatment mask to deeply repair and replenish the skin. Its unique blend helps to soothe and reduce inflammation, for a healthier, brighter complexion come morning. It has a super-rich, silky and creamy texture that although doesn't absorb into the skin fully, it instantly calms redness and eliminates dry, flaky patches. It helps to restore radiance and banish dryness after a single use. Even though it's incredibly thick, it doesn't clog pores causing breakouts. Even if you don't have dry skin, like myself, I can see this being extremely beneficial come the cold, dry winter months. Although pricey at $69 for 48ml, but I've been using it weekly (for the past year) and just ran out.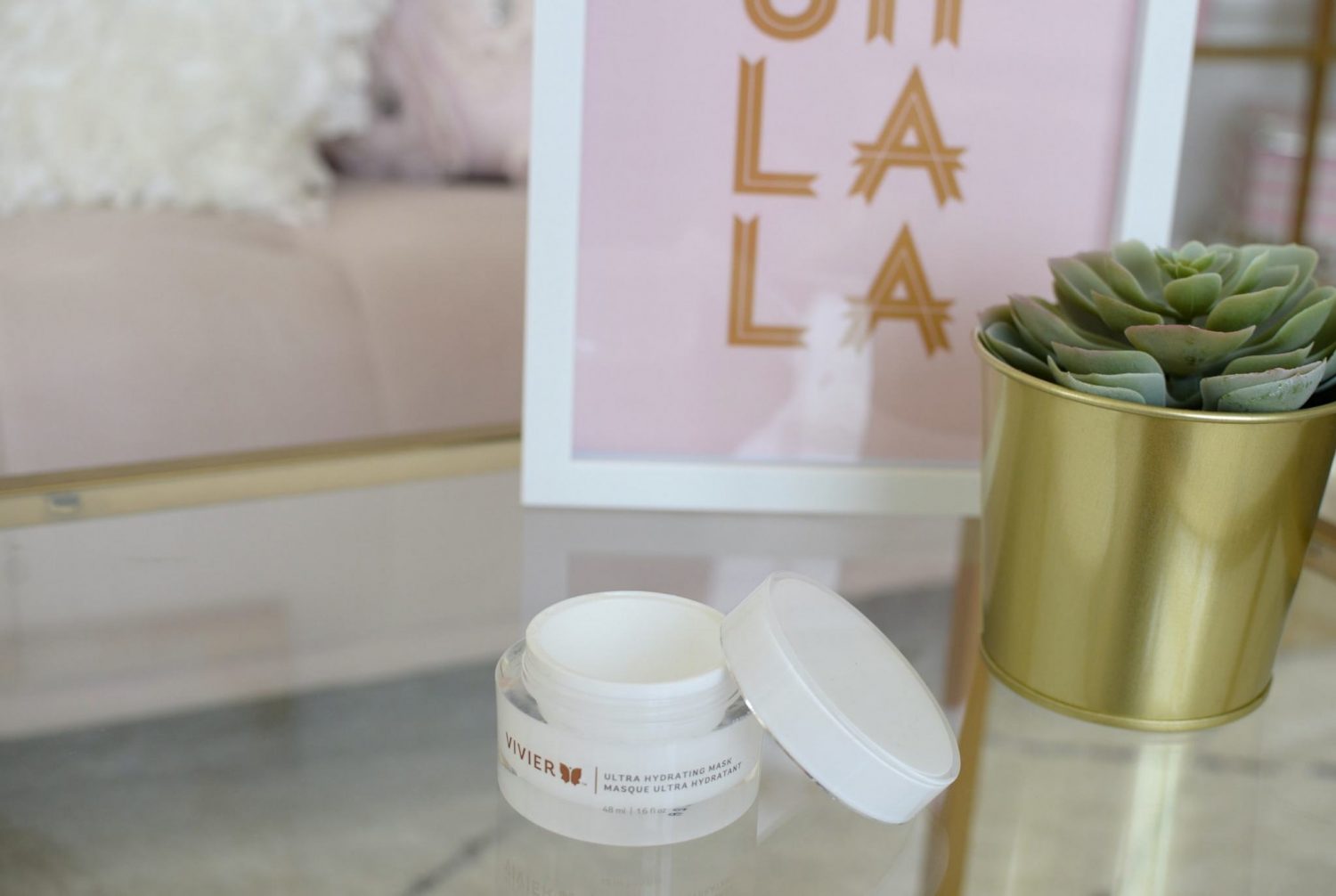 One of my main skin concerns is hyperpigmentation, thanks to years in the sun, breakouts and an IPL treatment that went terribly wrong. For the past 12 months, I've been using SkinCeuticals Discoloration Defense, a dark spot corrector that targets discoloration. With daily use, it will help improve the appearance of discoloration that is caused by UV exposure, hormonal fluctuation, and natural aging. It features 3% tranexamic acid, 1% kojic acid, 5% niacinamide, and 5% HEPES all designed to help improve brightness and luminosity. It effectively treats all layers of the skin to help correct, while preventing future dark spots. Although it has helped to visibly lighten my sunspots and evened out my skin tone, it's going to be perfect as a post treatment for my chemical peels. This needs to be used continuously, but after a few short months, you'll notice your skin is brighter and more radiant. It will also help to reduce the appearance of imperfection and blotchiness. The overall luminosity of my skin tone and texture has improved significantly since I started using this back in October of 2019. I'm just finishing up my 4th bottle, which retails for $135 for 30ml. I use an entire bottle once every 3 months.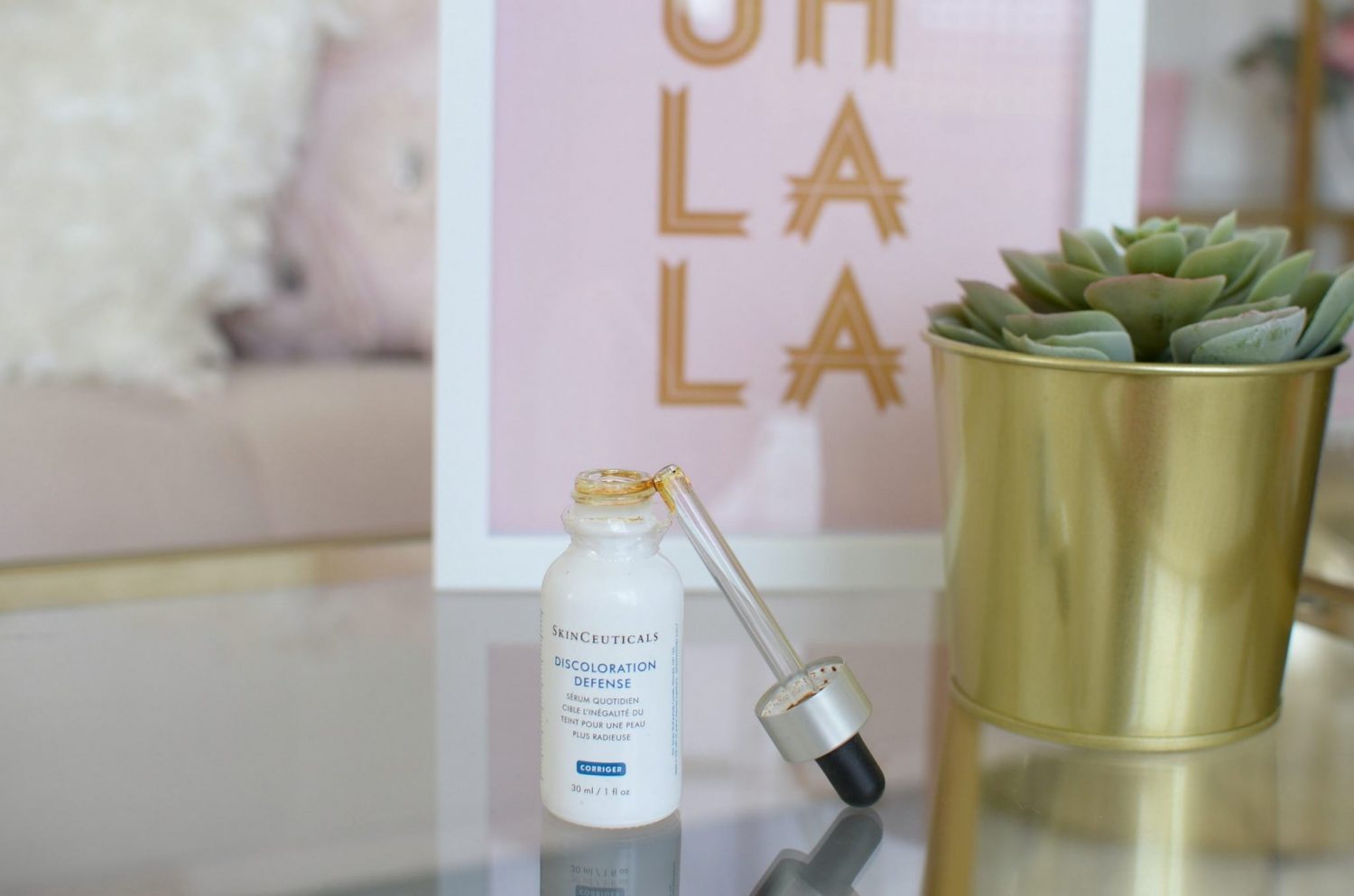 It's no secret that I suffer from mild breakouts, well a little less now, thanks to SkinCeuticals Blemish + Age Defense. Unlike your typical zip cream, this one helps prevent breakouts, while targeting fine lines and wrinkles. It basically exfoliates and decongests, while refining the skin's surface. Although it can be used as spot treatment, on targeted areas of the face, you see the full anti-aging benefits, I highly suggest applying all over the face. Don't worry about it being too drying (like your standard blemish treatment), this serum improves skin tone and clarity without drying it out or irritating it. I apply a few drops, after cleansing in the evening, and then follow-up with my nourishing moisturizer. The texture on my forehead and chin cleared up after only a few weeks, but by the 5th and 6th week is when I really noticed a difference in roughness and fine lines. Both the salicylic acid and glycolic acid do an excellent job at smoothing the skin and reducing skin imperfection, while unclogging the pores and treating blemishes. It retails for $110 for 30ml. Again, I'm onto my 3rd bottle in the past year.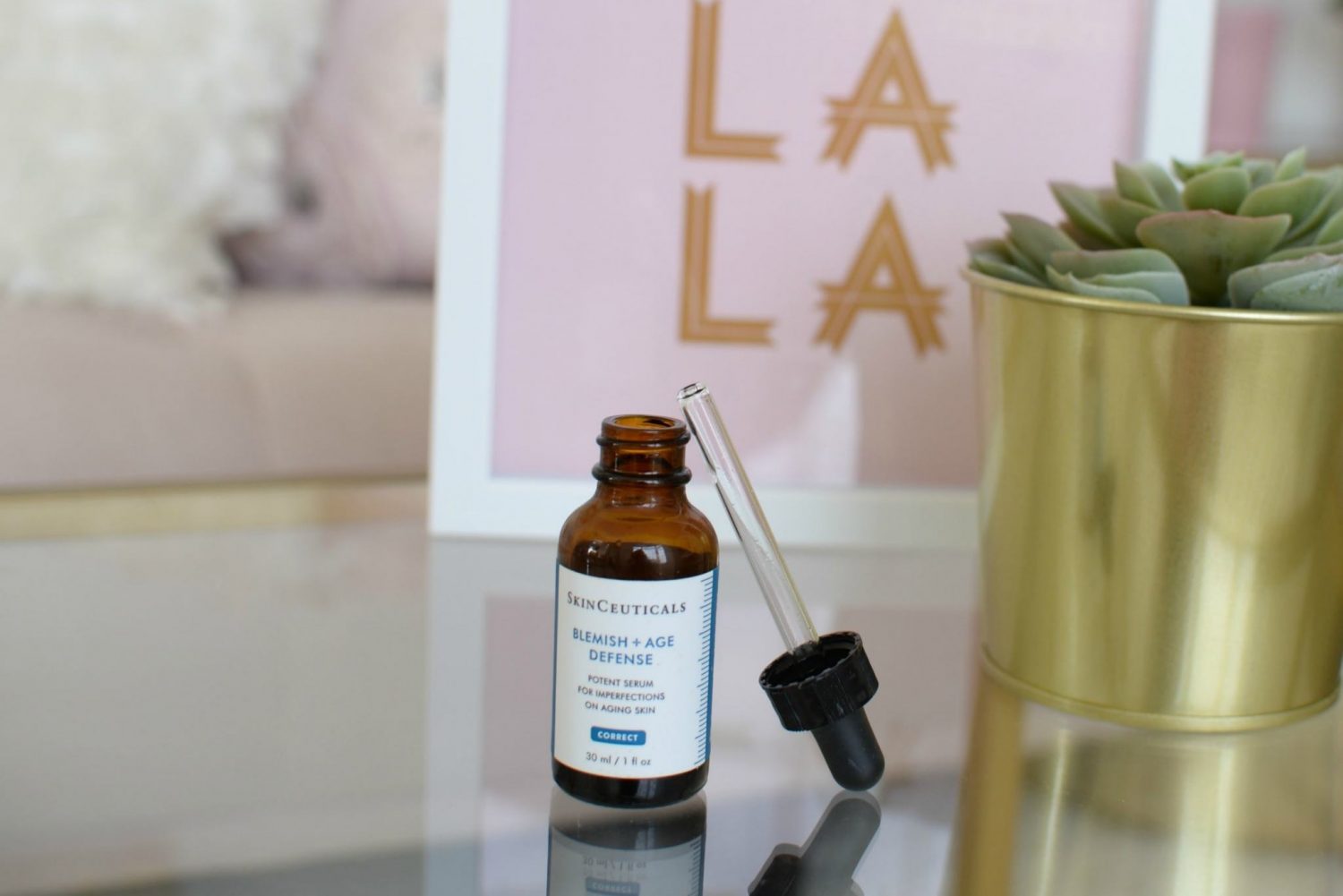 Speaking of breakouts, I'm not sure how I haven't talked about the Mario Badescu Drying Lotion on this page before, but it's a holy grail for sure. I'm sure by now, you've either tried it/ or heard of it, but if not.. it's basically a drying lotion that helps dry up surface blemishes. It actually features a unique formula that contains a pink sediment at the bottom and a clear mixture on the top. You'd think you'd have to shake it up, but nope, simply just dip your cotton swab into the pink solution and dap directly onto the skin. Let dry, leave on overnight and rinse in the morning. It contains both salicylic acid, to help exfoliate and shed dead skin cells, sulfur to help purify and absorb excess oils, and calamine to offer a slight cooling and soothing effect. In as little as one night, the redness will diminish, and by the second night, the pimple has been reduced by more than 50%. If you're looking to get rid of your breakouts in as little as 48 hours, you'll love this product. I've had this bottle for over a year, and I still have a little left. It retails for $23.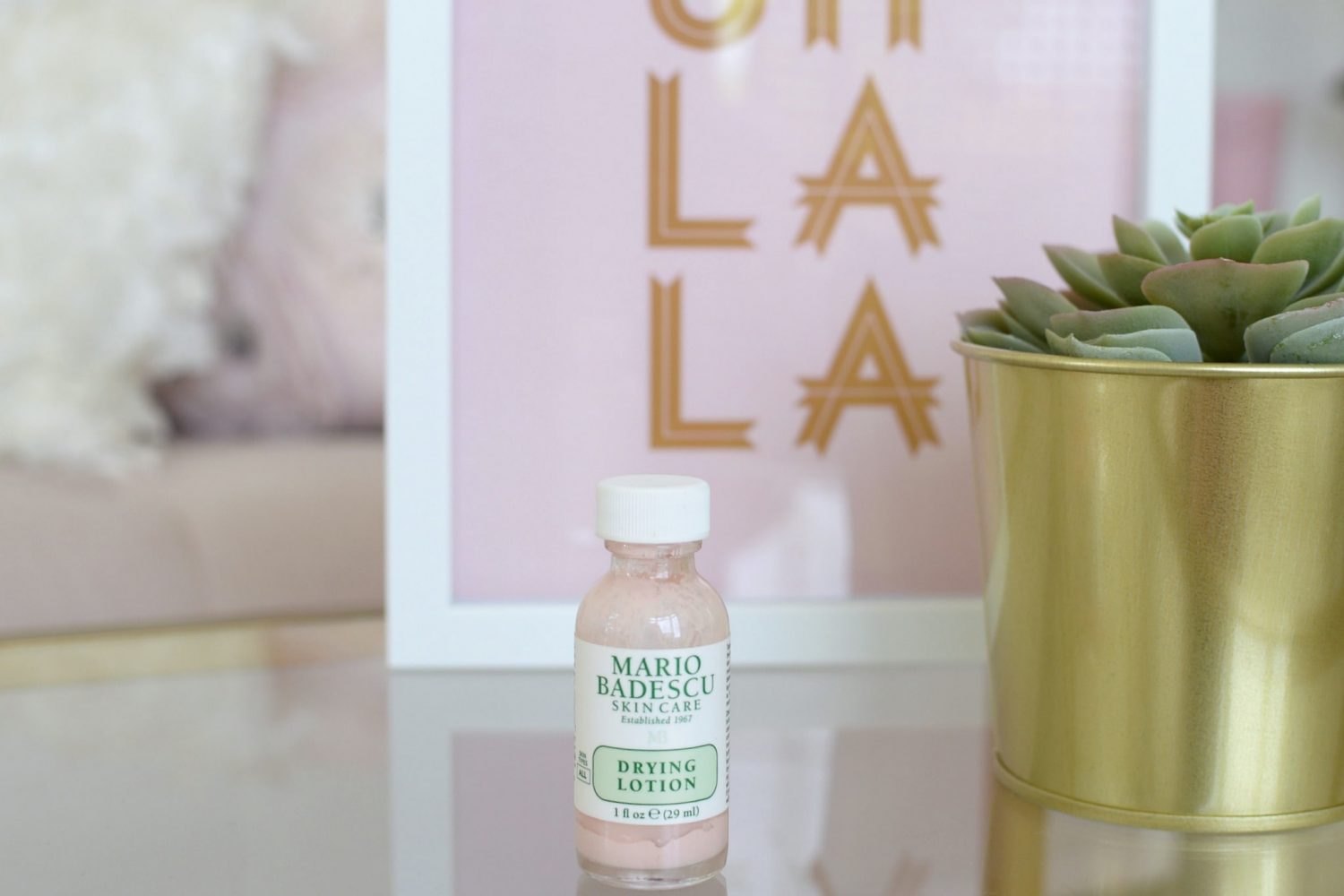 Glycolic acid is one of the best ingredients when it comes to improving the appearance of texture of your skin, the problem is, it tends to leave it feeling ultra-dry and dehydrated. That's not ideal when you're already suffering from dehydrated skin. Almost 5 years ago, I was introduced to the Jouviance Glyco/Laser Soft Peel Mask 5% Glycolic Acid and I haven't looked back since. I use it about 2 to 3 times a month, when my skin is looking a little dull. Since it features a slow-release system that not only allows for the active molecules to penetrate deep down into the basal layer of the skin, but it's also paired with a combination of moisturizing agents to help balance the skin's dryness. This is the perfect add-on to chemical peels (which I just started up with again), but it can also be worked into any skincare routine. It gently exfoliates and refines the skin, sloughing away any dead skin cells. Not only does it help to instantly brighten your complexion for a healthy and radiant glow, it leaves skin looking and feeling baby soft and smooth. Added bonus, it helps to fight against future breakouts without leaving skin irritated. With continuous use, it can help with dark spots and hyperpigmentation. Although I'm only showing one empty here, I've probably been through about 10 bottles. It's regularly $40, but on sale for $12, I really hope this doesn't mean it's discontinued?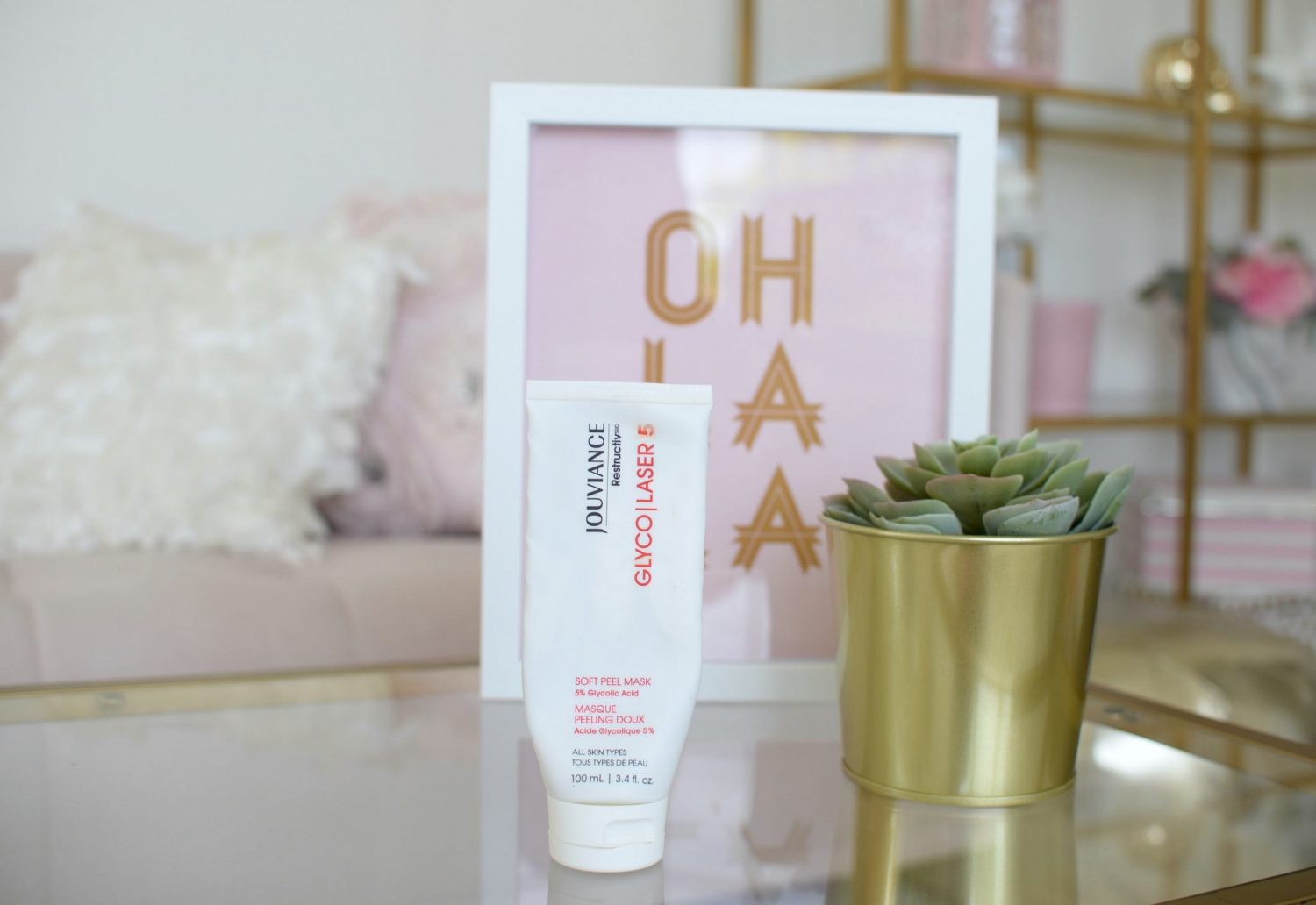 I never really understood thermal spring water until I started using the Avène Thermal Spring Water. I always thought it was a gimmicky and unnecessary step in my beauty routine. It seemed like these French brands were just selling water inside a can and charging a small fortune for it. I can be used as often as you like, which for my dry and dehydrated skin is daily. I just spray it on whenever my skin is feeling extra thirsty. I tend to buy the baby bottle for travel and the larger size for home use. I've honestly used up at least a dozen on the larger size over the past few years. It retails for $21.95.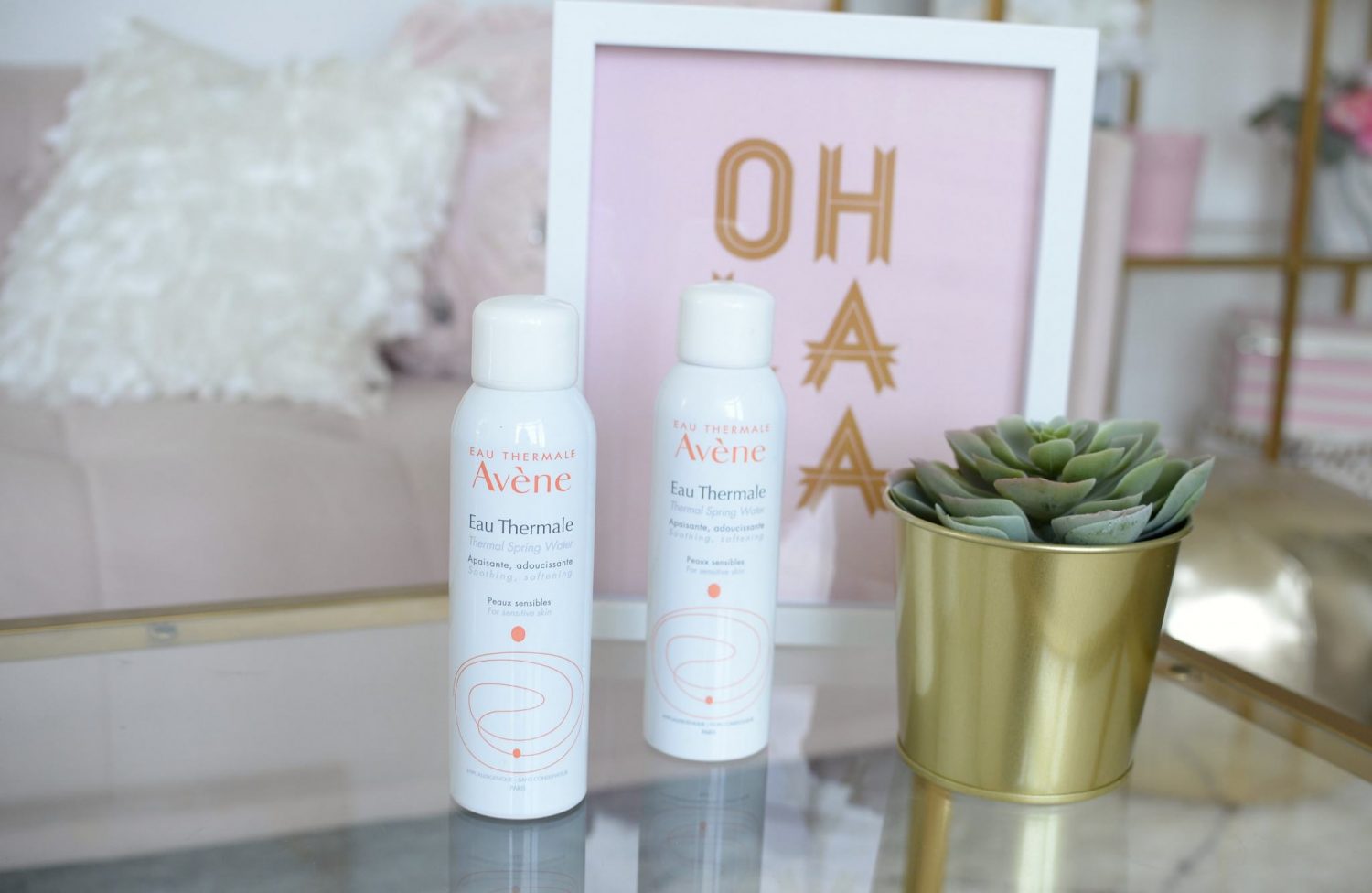 I'm going to let you in on a little secret, I shave my face. I actually think a lot of women do, we just don't talk about it. And if you haven't tried it, what are you doing with your life. Although a lot of us might not have a full-on mustache, we all have little baby hairs, and let me tell you, those interfere with your makeup application. I started shaving my face a few years ago, and I can't tell you how flawless my foundation applies now. I usually just buy inexpensive ones off Amazon, like the Tinkle brand, and they work just fine. It gently removes all facial hair, even peach fuzz for visibly smoother looking skin. The tiny blade allows for a precise shave and its small enough to get into tiny areas. It fits the natural curves of my face, i.e. my chin, beautifully.