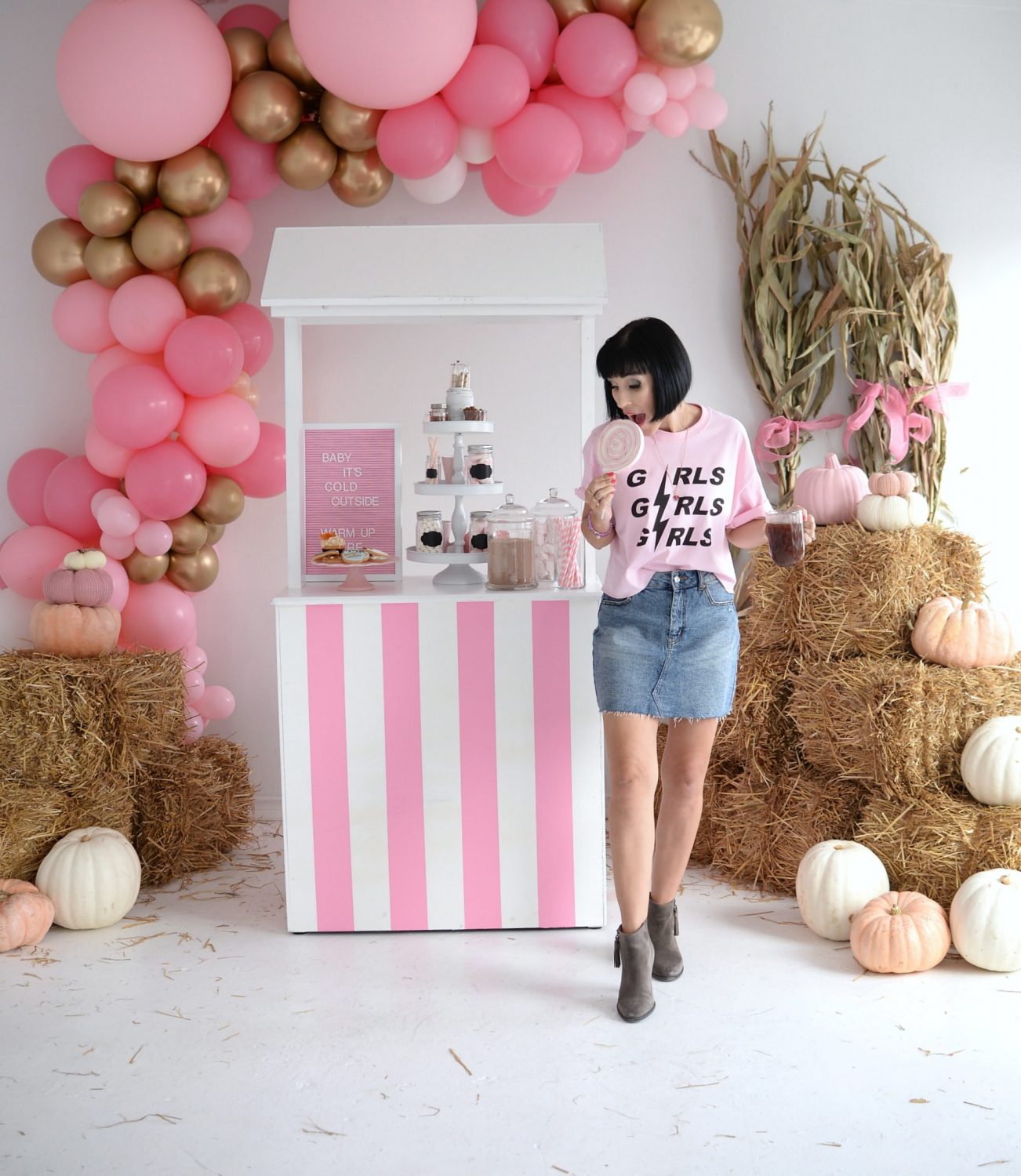 How to style a denim skirt for fall
The classic denim skirt will always be nostalgic to me. I wore it all throughout my teenage years and well into my twenties. Remember when jean skirts and Uggs were a "stylish" combination? I guess my style has "matured" and I never quite approached a jean skirt the same way as when I was in my teens? Since the fashion industry is still super fixated on all things 90's and early 2000's right now, I knew I had to break out my fave denim skirt again. I wore it all throughout the hot summer months, but that doesn't mean I won't be styling it again this season.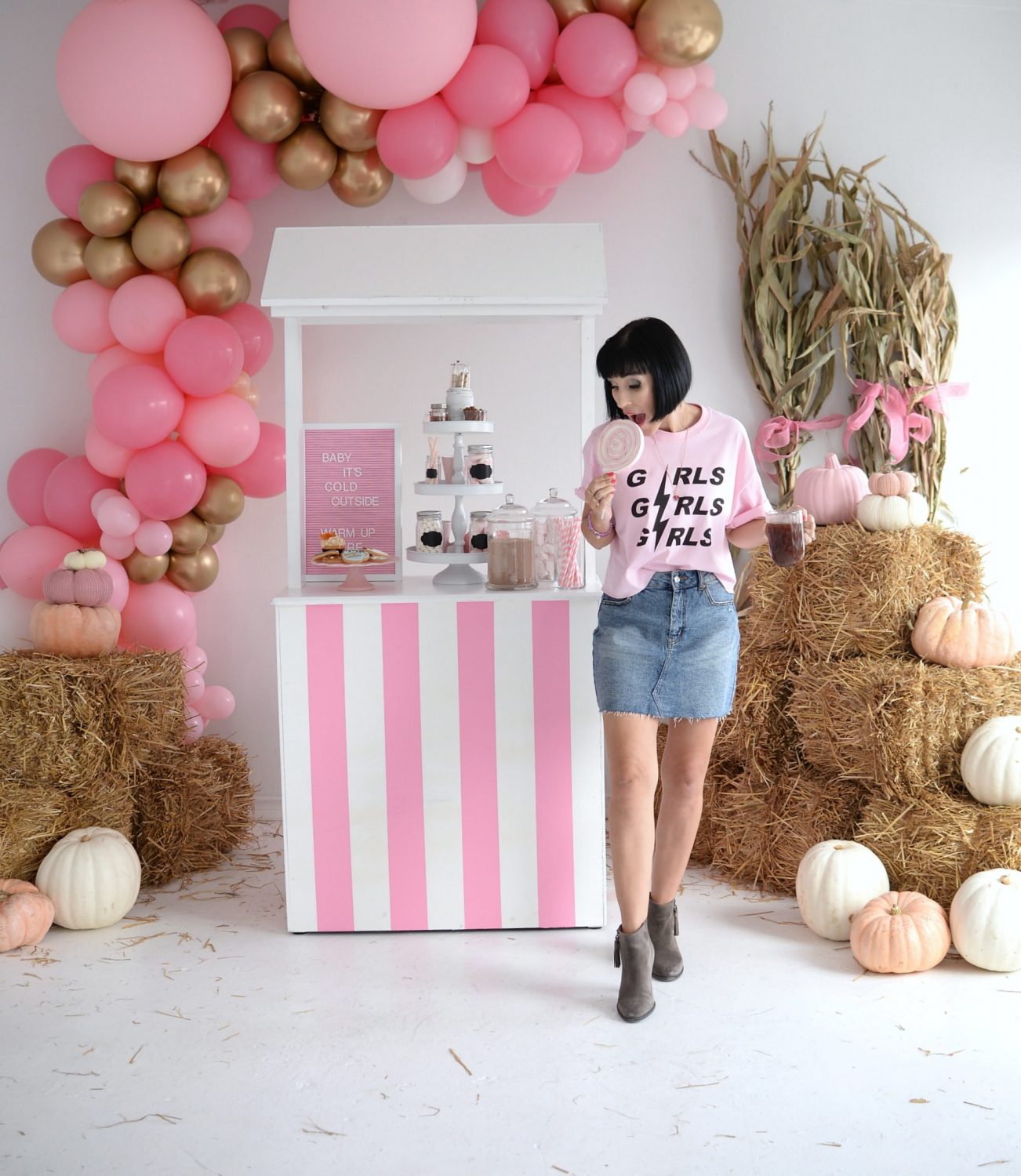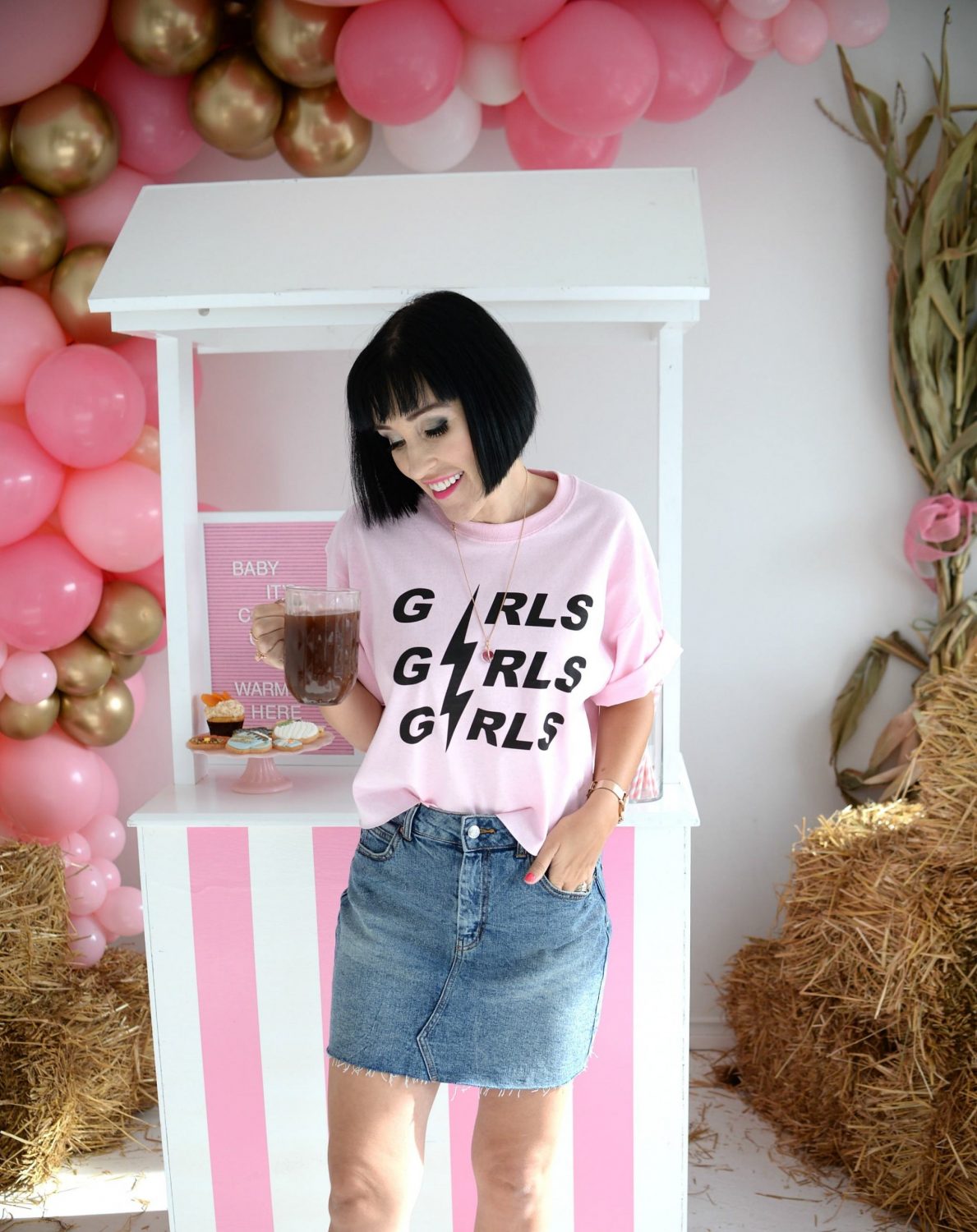 Nothing quite screams the return of fall like the oh-so popular moto jacket. Whether it's done in a faux leather, soft suede, or luxe velvet, it's the must-have jacket of the season. Combine that with a solid tee or sweater (on those really chilly days) and ankle booties for the ultimate silhouette. Both of these create that instant cool, edgy contrast with that average denim skirt.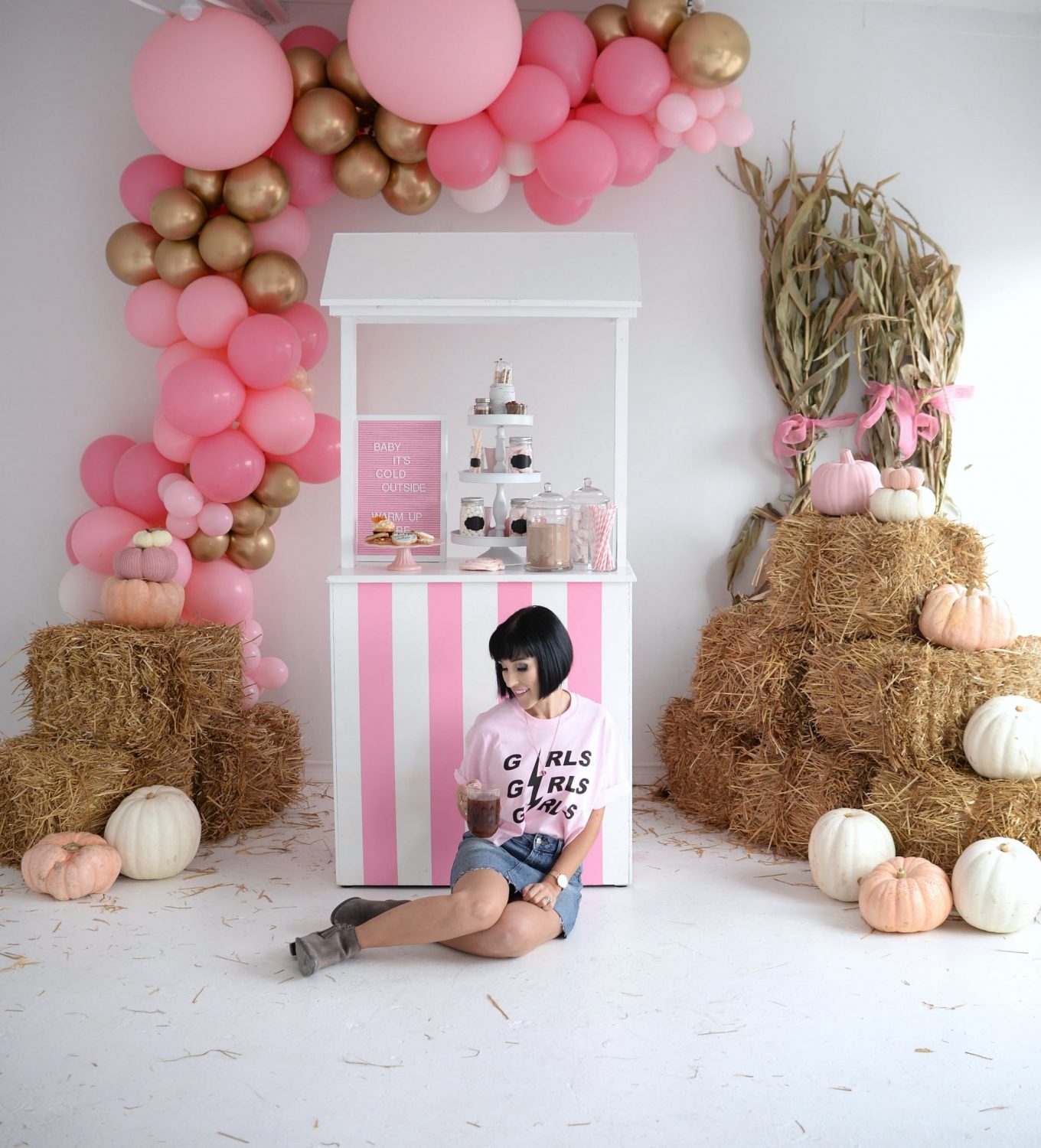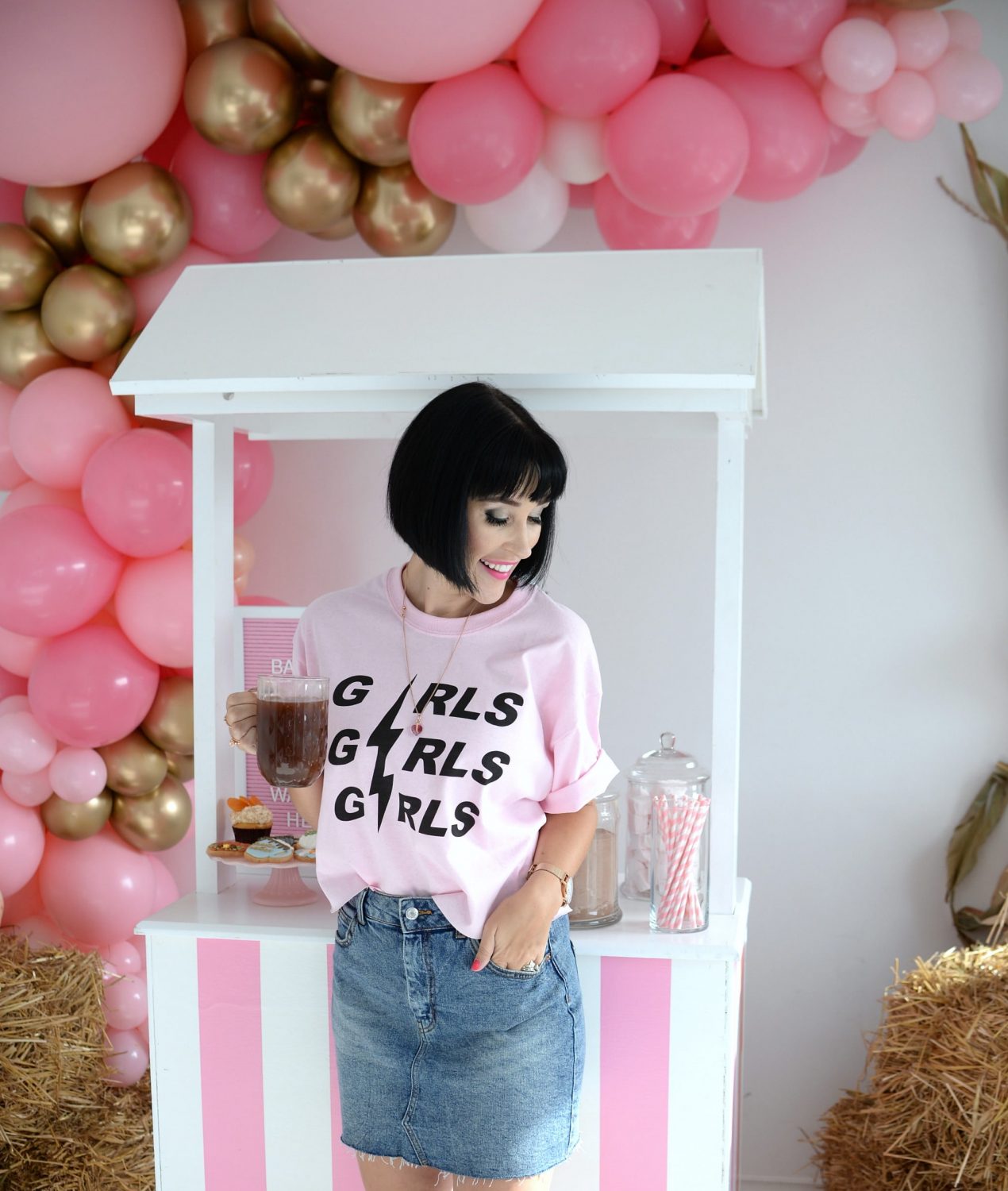 Since I'm still trying to hold onto summer, a cropped tee and a denim skirt is the perfect pairing for early fall. Graphic tees always add visual interest to a look, and when it starts to become a little chilly, I can always toss on a jacket as mentioned above. I wanted to give it a somewhat fall edge, so I tossed on my fave ankle booties.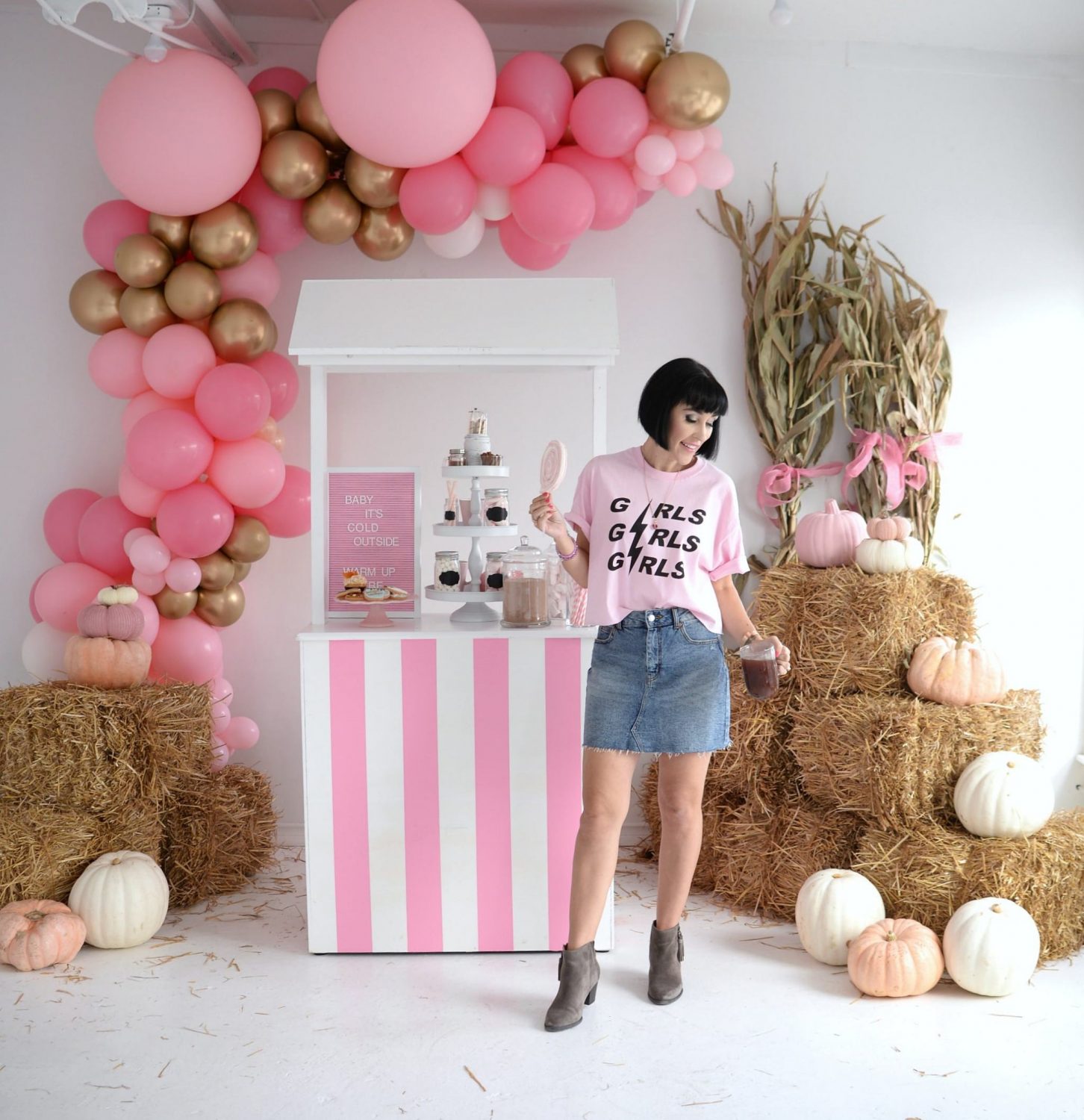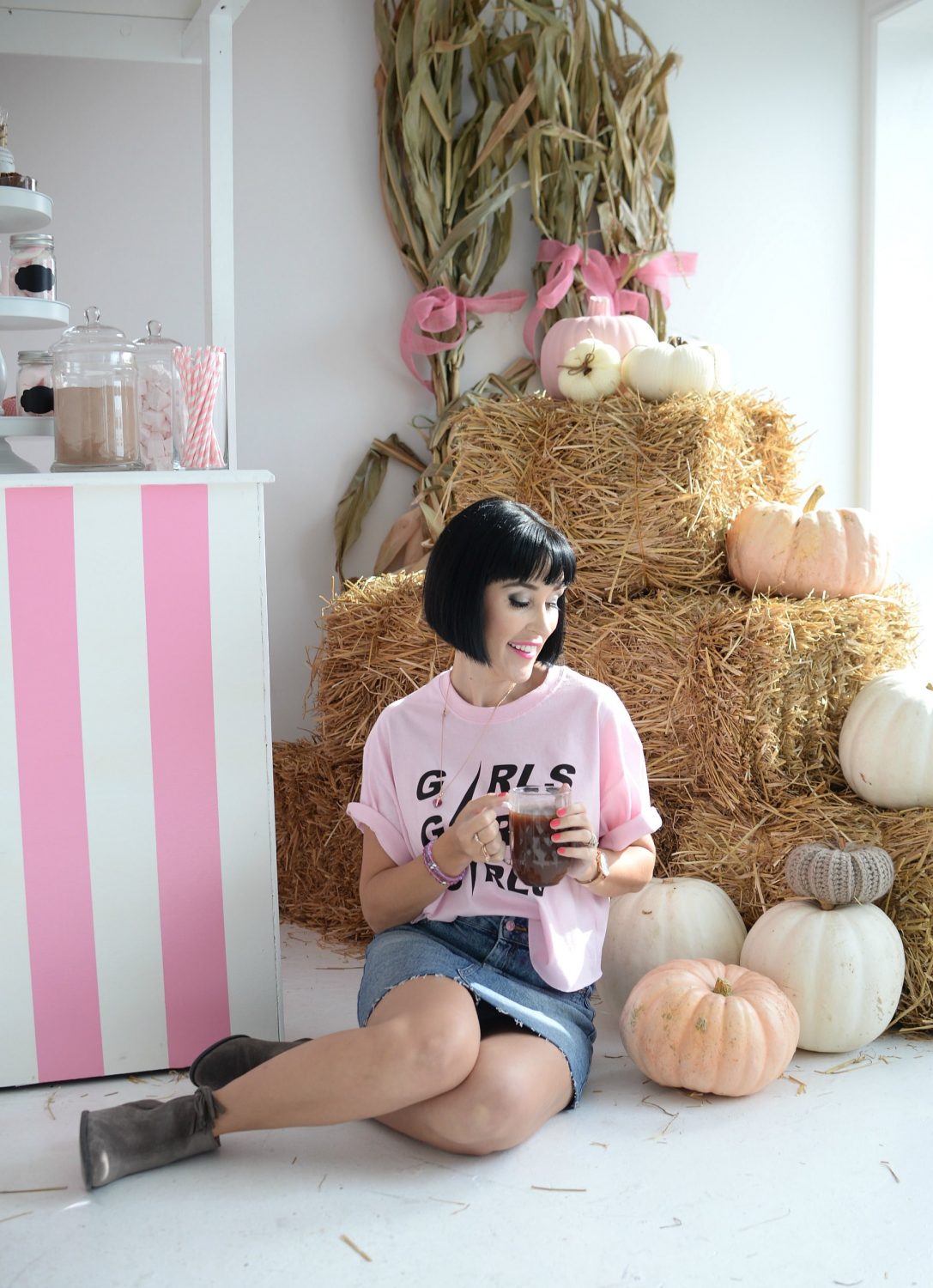 Looking to keep it more causal and laid-back, try it with an oversized chunky knit sweater and white kicks. Combine that with a French tuck with the sweater to keep it fresh and polished. You don't want the sweater weighing down the look. Classic white sneakers will help create that weekend appropriate vibe. Of course, if you're looking to achieve that "street-style" vibe, why not try it with a cropped sweater and ankle booties.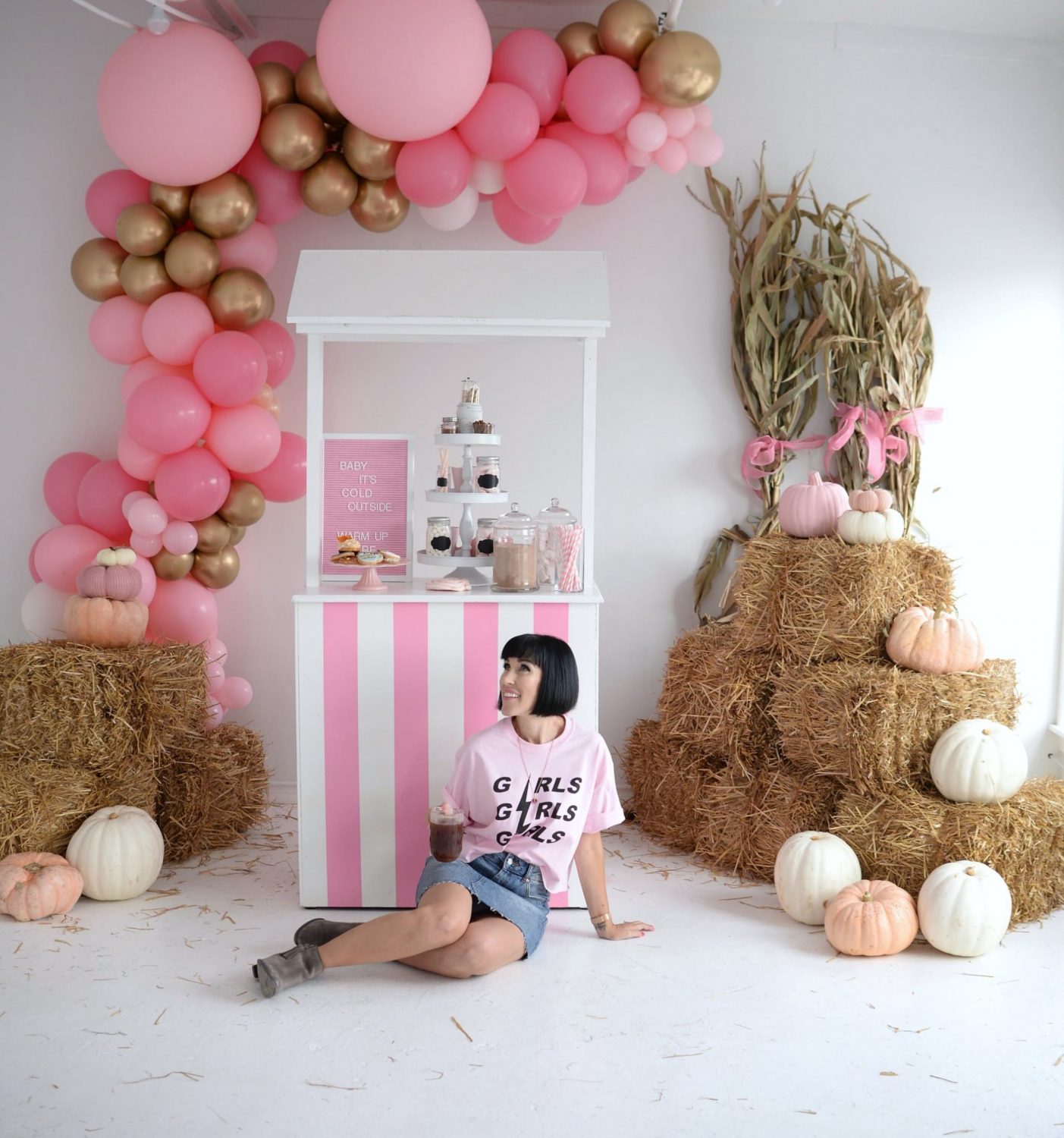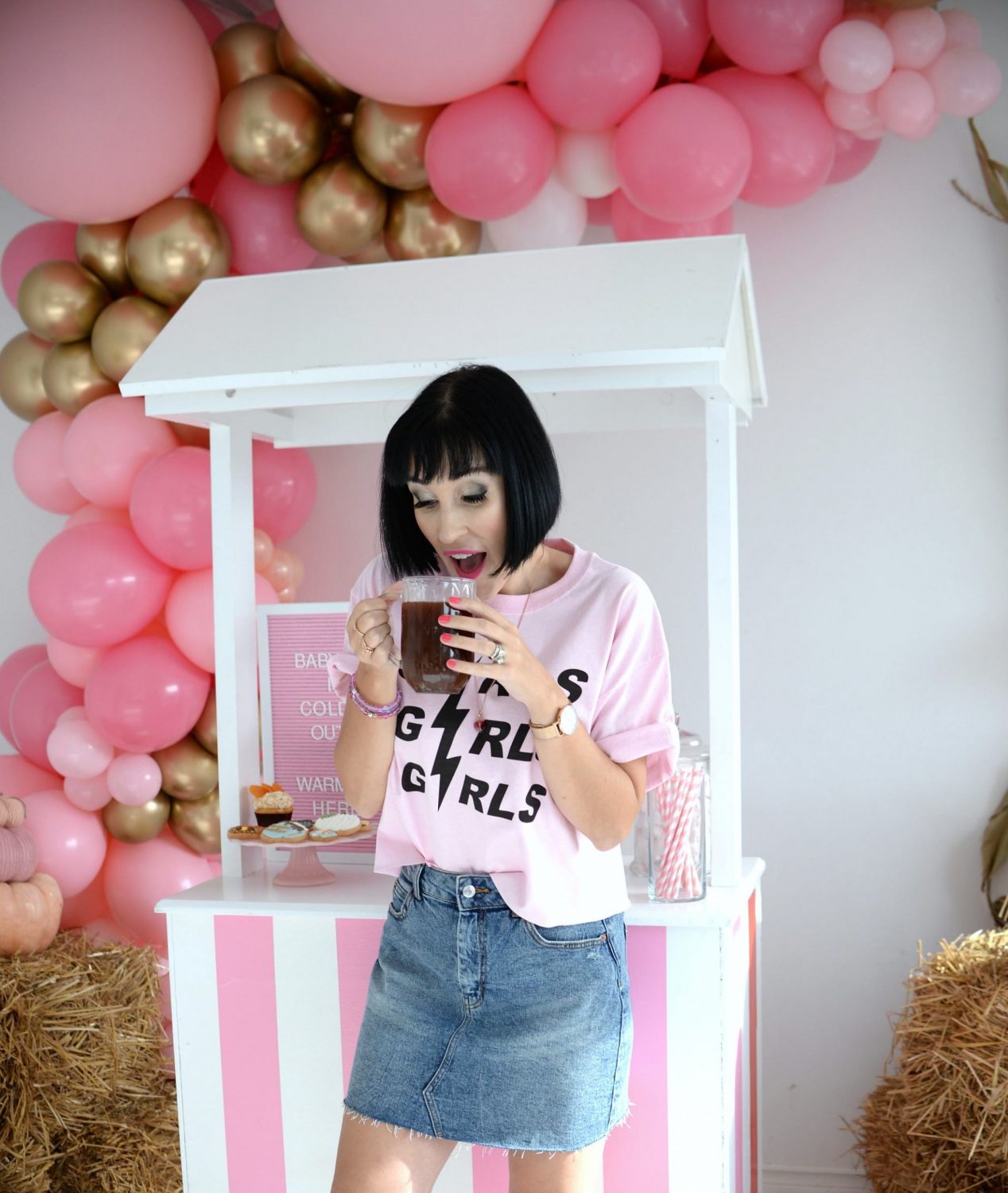 It seems like the Canadian tuxedo will always be in style. Try pairing your denim skirt with a button-up denim shirt. Double denim is one of those classic trends that works all year round. Although you could pair with a cropped denim shirt for that ultra-trendy effect, I prefer a high-waisted skirt with a tucked in long-sleeve denim skirt for that "smarter", more polished look. Toss on some heels and a clutch for a dressier effect, or crossbody and flats for a more casual look.
What I Wore- Tee- c/o Four The Female, Necklace- c/o Pandora, Current Elliott Denim Skirt from Saffron Road, Bracelets- c/o Nogu, Rings- c/o Pandora, Watch- c/o Victoria Emerson, Booties- c/o Vionic