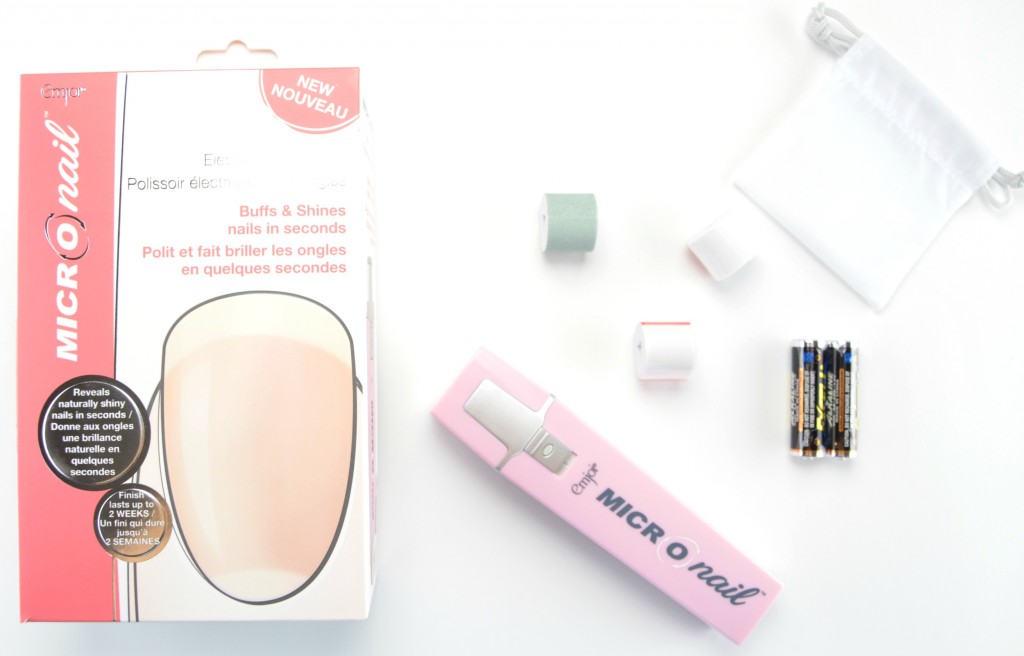 Shiny Nails in Seconds

No more manual nail buffing with tools that simply don't work. From the makers of Micro Pedi (which you know I love) comes the newest and most innovated tool I've seen in a long time. The MICRO Nail is an electric polisher that helps to instantly buff, smooth and add shine to the nails within seconds. It features two different roller attachments, one to help smooth away ridges and the other to add shine. Not only will you have beautifully, healthy nails in seconds, it will help your nail polish glide on smoothly and effortlessly.
Each MICRO Nail kit contains 2 MICRO Smooth Rollers, which rotate 1800 times per minute, to help smooth nails, 2 MICRO Shine Rollers, to rapidly add shine, 2 AA batteries, instruction booklet and a handy drawstring pouch to keep your rollers safe and dust free. Depending on how hard you are on your nails and what types of products you use on them, the shine finish can last up to 2 weeks. It's recommended that you don't use your MICRO Nail more than twice a month.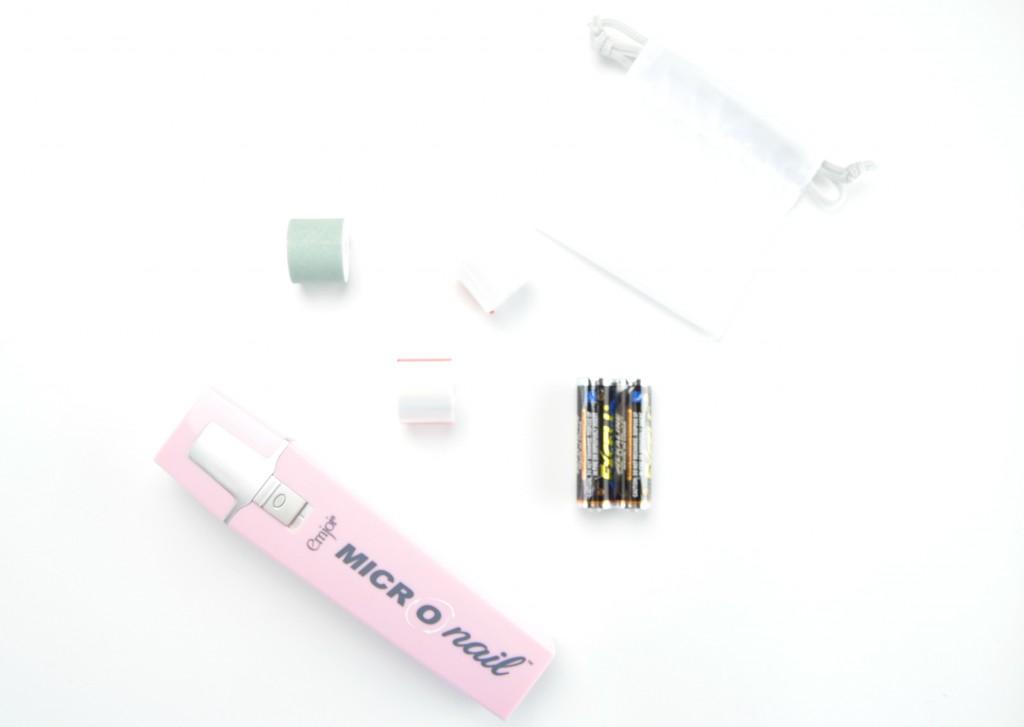 Getting started with the Micro Nail is about as easy as using the device. Simply insert the batteries (I love that it's included in the box), select the roller you want (Smooth Roller or Shine Roller), turn on, and start buffing onto the nails. It's foolproof, meaning if you accidentally brush the skin around your nails, it will be pain-free and if you press too firmly on the nailbed, the pressure resistance control will instantly stop the roller from rotating. You only need to spend about 2 seconds on each nail, before going onto the next. Of course you may see some white powder on your nails, simply wipe off and you're good to go.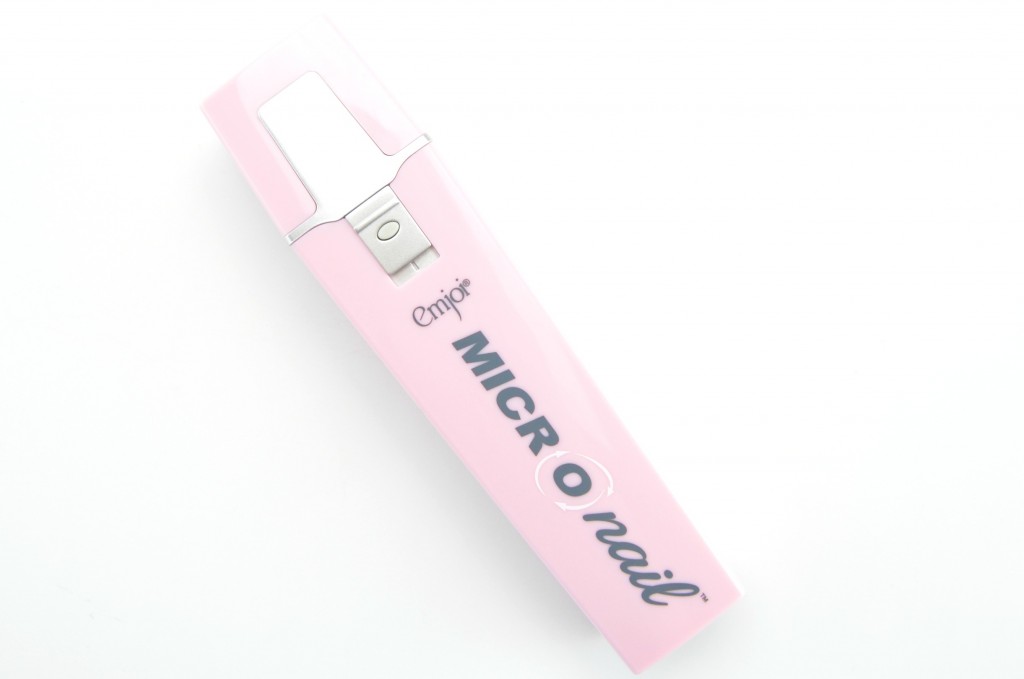 I've kinda been obsessed with this MIRCO Nail polisher for the past few weeks. This cute pink electronic nail device will change the way you look at your nail care routine, forever. Since its battery operated, it takes the hard work out of buffing my nails, yes, I'm that lazy. Not only is it super easy to use, it takes only a few short seconds. I start with the Smooth Roller to get rid of any rough ridges and follow up with the Shine Roller, to add shine. It not only gives the illusion of a glossy top coat, without the use of a polish, it gives a clean, smooth finish to help reduce staining and improve the overall appearance of dryness. My nails are constantly breaking and look dull and tired, which can be extremely frustrating, this little device has truly helped. No more having to cover up my "ugly" nails with nail polish.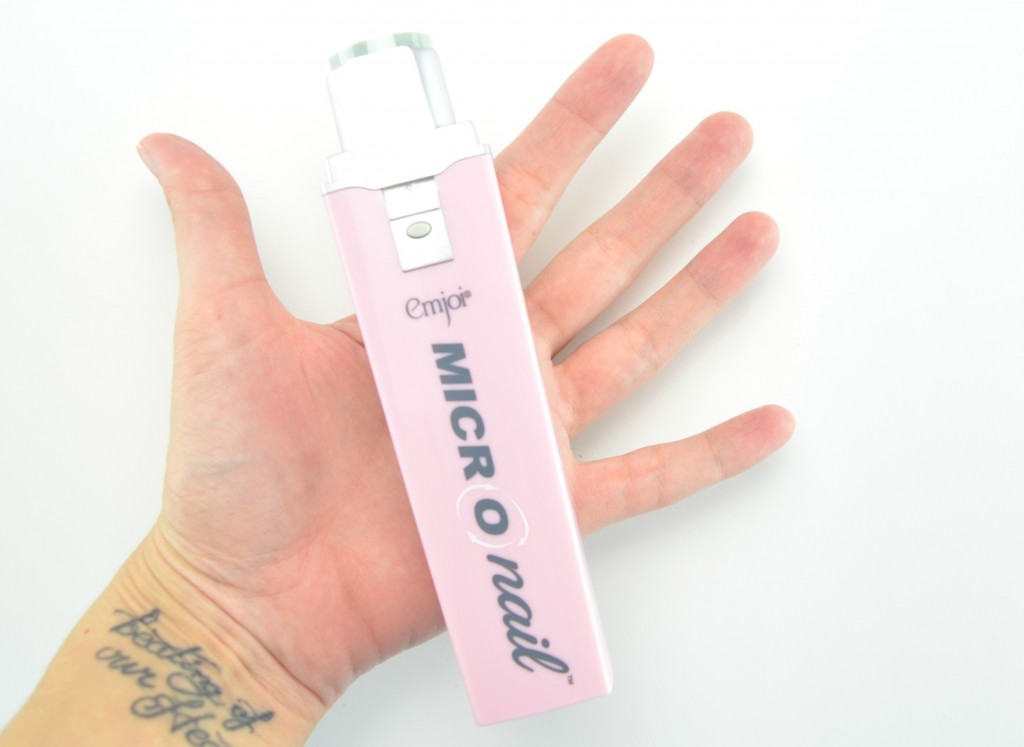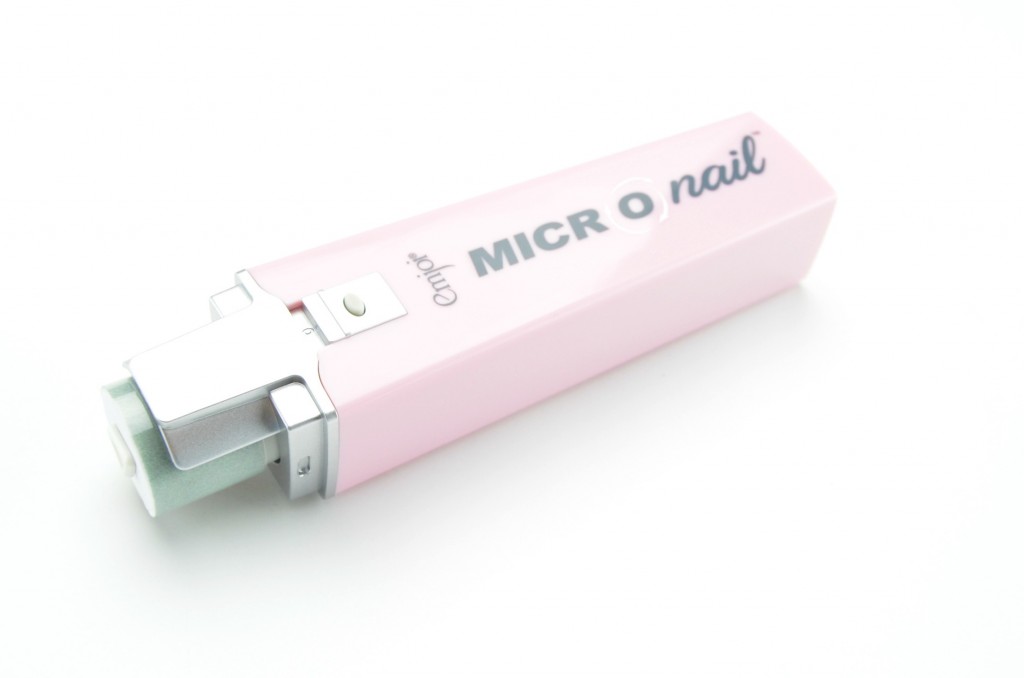 Does one absolutely need this, of course not? If you're into nail art, take pride in the appearance of your nails, or just lazy like myself, I think you'll truly enjoy this handy little device. This is also perfect for those that don't wear nail polish at all, but like the look of shiny nails. My nails were lifeless before, and now they're shiny, smooth to the touch and extremely healthy looking. A huge hit. It retails for $59.99 at your local Shoppers.