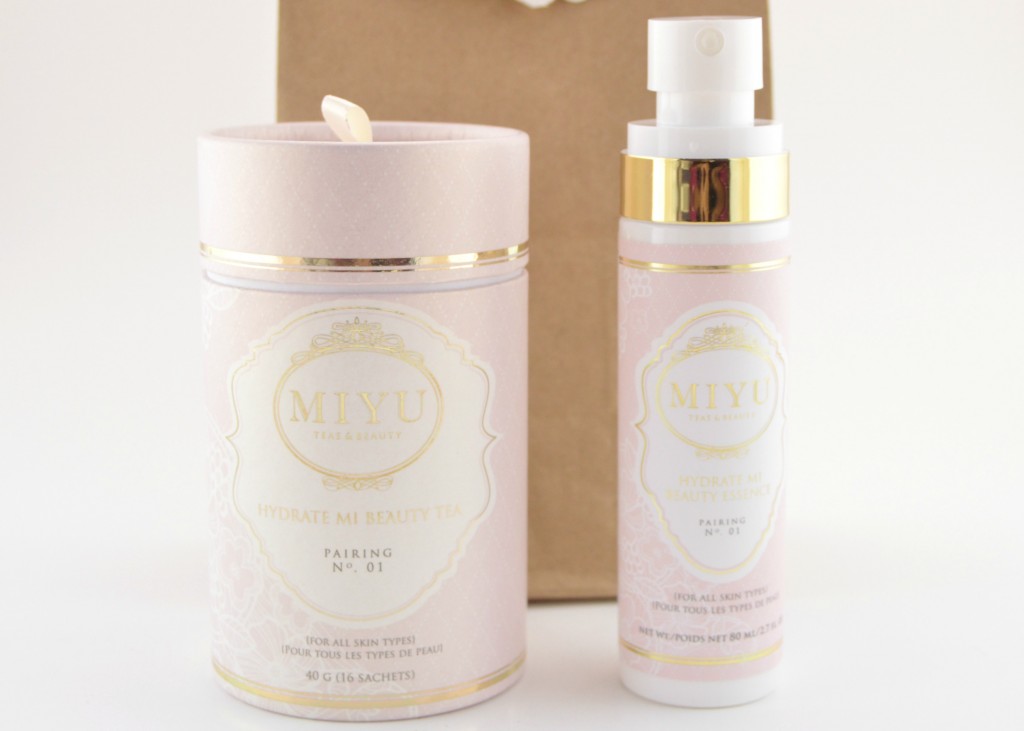 I have to admit, I don't drink nearly enough water and consume way too much caffeine and I suffer from dry, parched skin, so when MIYU Teas And Beauty (pronounced mee-you), a beauty brand that pairs teas with skincare contacted me to test out some of their latest products, I was more than excited.
MIYU is a revolutionary line of skincare and teas designed to make life easier for women in today's fast-paced world through healthier lifestyle choices for their skin. MIYU was created by small town Canadian girl, Connie Tai, in hopes of revolutionizing the beauty industry. While living in NYC, Connie discovered the enormous impact one's lifestyle has on their complexion as she was developing sensitive skin that she never had before. 80% of skin's ageing is caused from UV exposure, pollution, stress, poor diet and lack of sleep that we have the ability to control, if we want to. Connie came out with the first lifestyle beauty brand, pairing skincare with teas, a full line of products that not only nourish the skin from within, but complements a healthy lifestyle.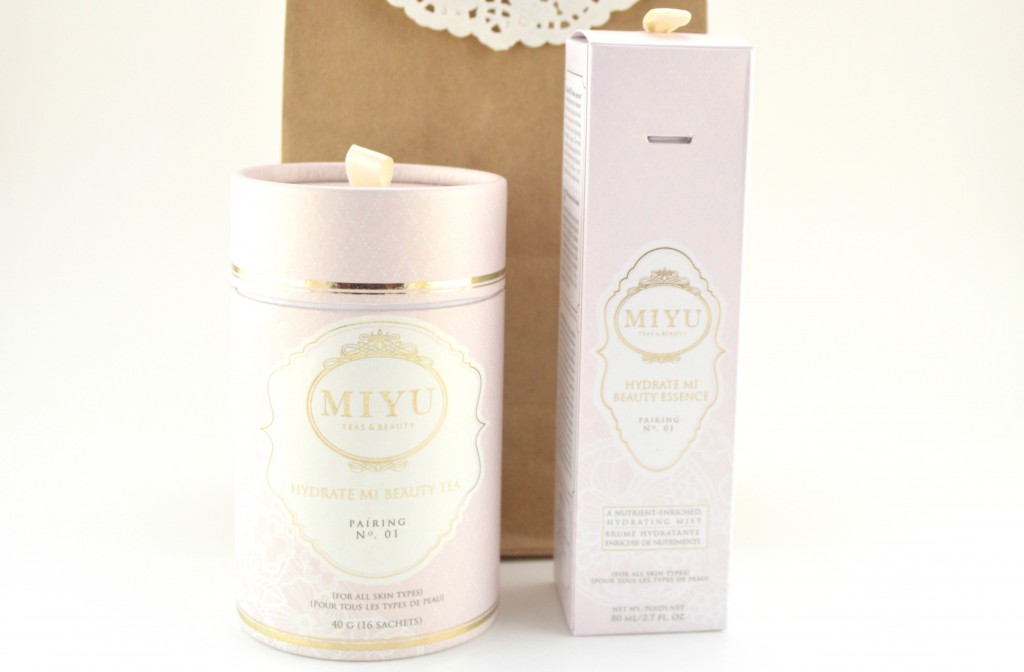 Each of MIYU's skincare products contain 3 signature ingredients, drawing from the teachings of ancient Chinese beauty wisdom which includes, Green Tea for skin protection, Pearl for preservation of youth and White Peony for radiance. MIYU makes conscious decisions to forgo any potentially irritating ingredients, are parabens, sulphates, phthalates, synthetic dyes & synthetic fragrances free and they love animals as much as I do, so everything is also cruelty-free.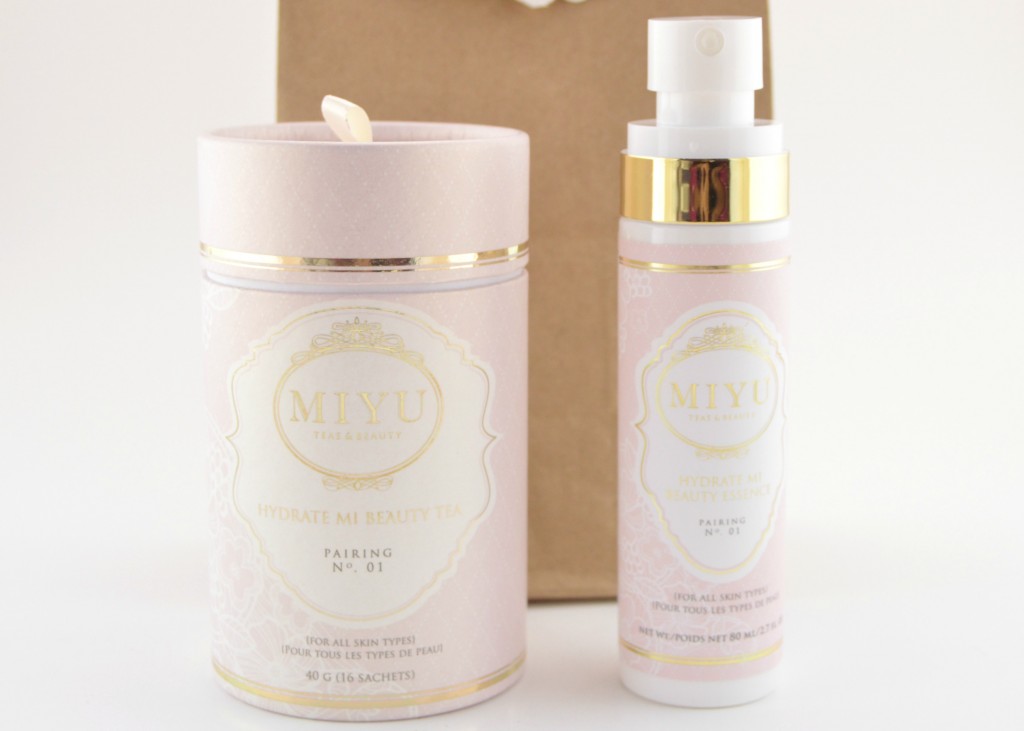 My over dehydrated skin has been using MIYU Hydrate Mi Beauty Essence, a nutrient-enriched hydrating mist for the past few weeks and has never felt better. Now this is no ordinary facial mist, it combines the freshness of a mist with the richness of a serum. It helps to prime the skin of its natural moisture, provides hydration and boosts the results of any existing beauty ritual. It's jammed pack with everything you need to keep your skin healthy this cold, dry winter season including rose for a soothing and softening effect, goji berries filled with antioxidants like collagen-enhancing Vitamin C, wild pansy for improving skin hydration and mangosteen loaded with age-defying antioxidants. It couldn't be any easier to use, just shake, close eyes, and mist onto the face both day and night.

MIYU Hydrate Mi Beauty Essence is a little thicker than water, but is still lightweight and applies as a fine mist to the skin. It can be used as both a refresher or after your cleanse your face, but before your moisturizer. I apply it right before my makeup in the morning and it gives my skin that extra boost of hydration is needs. It's light enough that I can apply it right over my makeup mid-day without it feeling sticky, greasy, or interfering with my makeup; it's the perfect "pick-me-up" throughout my busy day. It also provides a light rose scent to the skin. It retails for $34 for 80ml.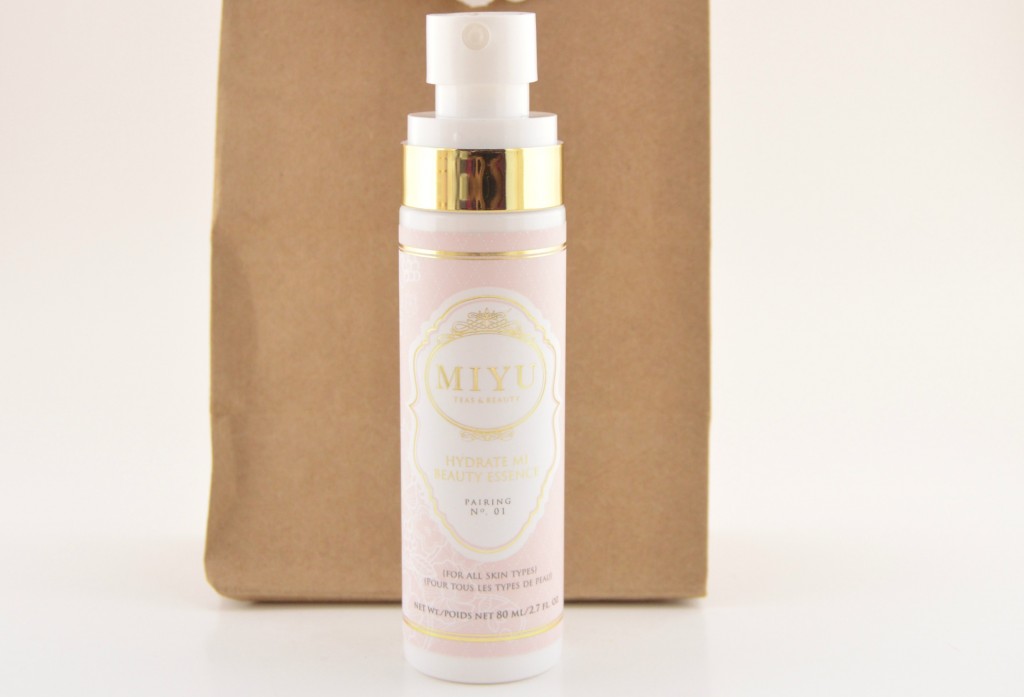 MIYU Hydrate Mi Beauty Tea is a light and fruity blend to hydrate from within and is completely caffeine-free. It features green rooibos, an African red bush tea that naturally contains electrolytes to rehydrate from within, goji berries, rose petals to help improve circulation and soothe from within and snow pear essence.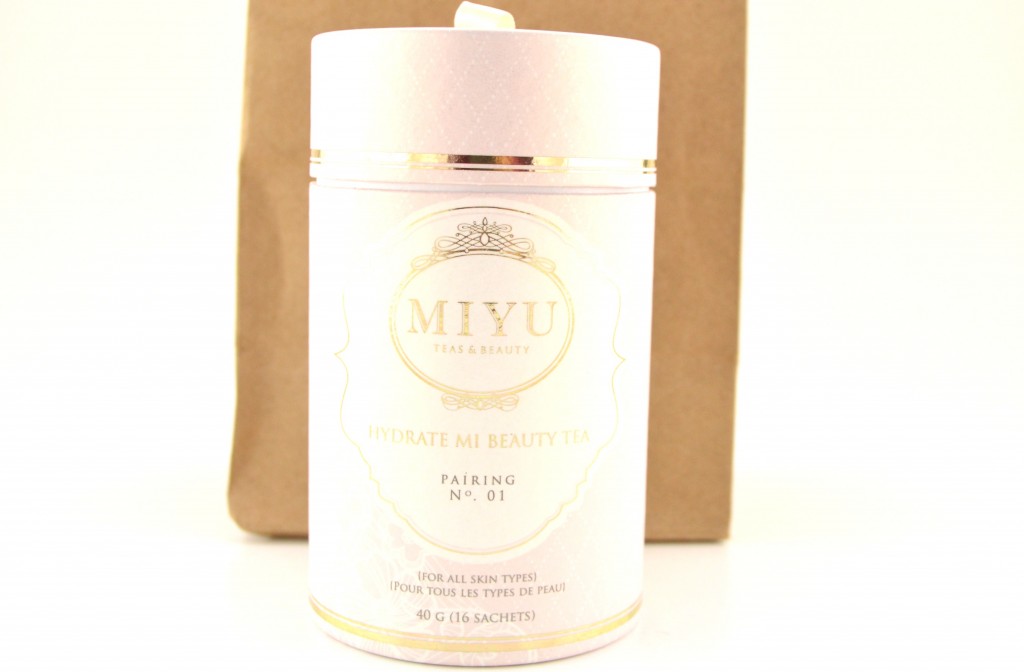 While I'm not usually a tea drinker, I like my caffeine, especially coffee, this Hydrate Mi Beauty Tea is delicious both cold and hot. I can really taste the berries and pears, but it light enough that it's not too overpowering and strong for a new tea drinker like myself. Each ingredient works well together but was carefully chosen for its specific properties, making it not only a yummy drink, but beneficially to your health and skin. Enjoy a cup of Hydrate Mi Beauty Tea in the morning for a wake-me-up or in the evening during a nice warm bath to help unwind and relax before bed. It retails for $16 for 16 sachets and I can get 2 cups of tea per sachets.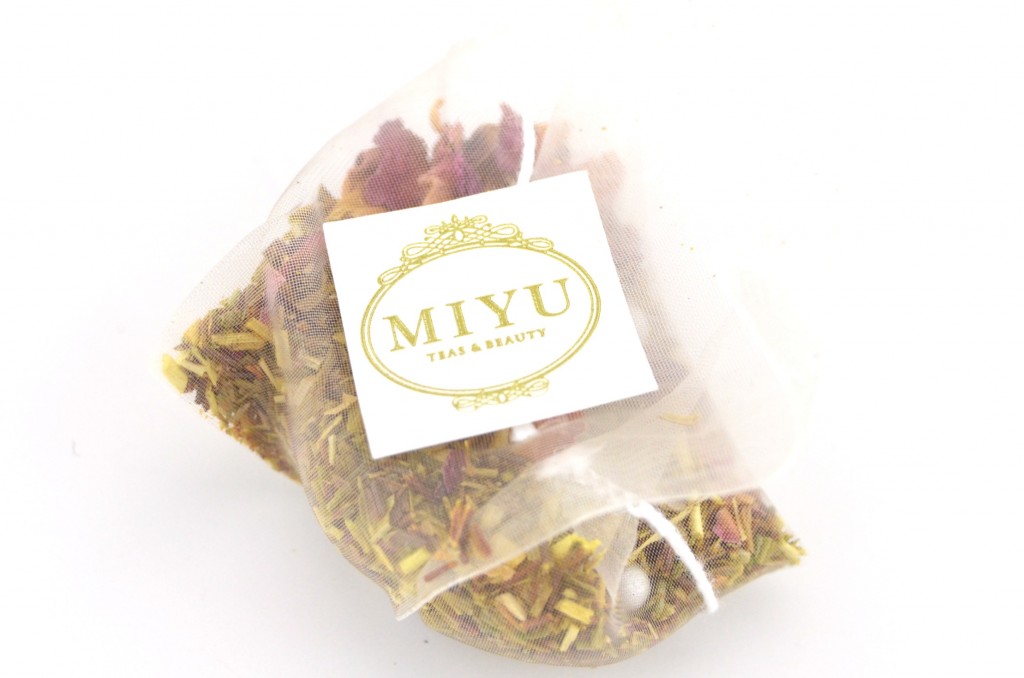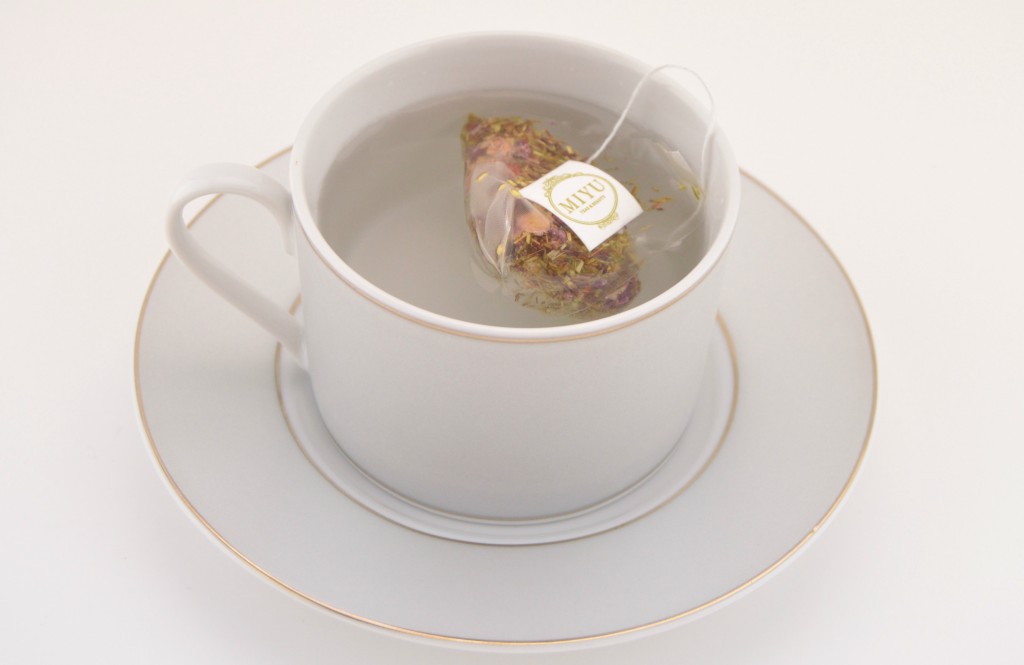 You can also purchase the Hydrate Mi Pairing which includes both the Hydrate Mi Beauty Essence and Hydrate Mi Beauty Tea for only $42 or the A Prettea Little Tea Quartet mini starter kit which includes a four-piece introductory collection of MIYU's beauty essences and teas for $24.