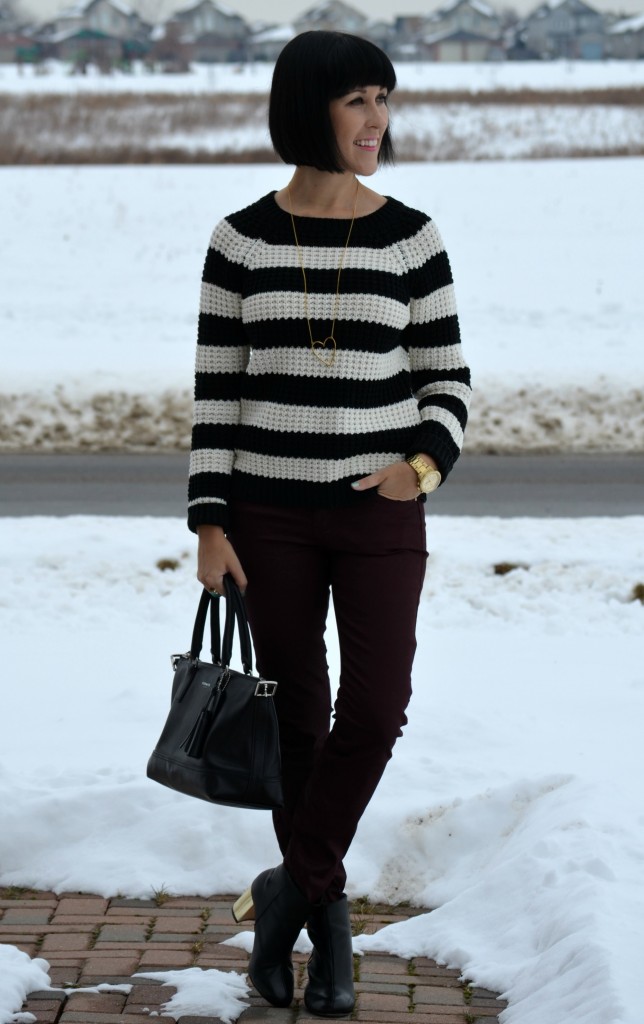 One of the best things about being a blogger is learning about new and exciting companies that you might not have known about and then getting to share them with others. Gina Nigrelli-Smith is a lover of all things vintage and her designs from Jules Smith showcase this, a little 60's post-modern to 70's boho to 80's glam, a little something for everyone.
Jules Smith accessories are right on trend, fashion forward, chic and unique, which makes celebrities her number on fan. Gina studied at NYU, took inspiration from her fashion icons Kate Moss and Twiggy and created a style that's her own, modern, indie and attention grabbing. Gina is always on the hunt for chic trends that will translate to the Jules Smith girl.
My new found love would have to be this Jules Smoth Hearts Desire Necklace, isn't it amazing? Also loving this Pietra Ring Turquoise ring, something about maroon and turquoise together, I can't get enough!
Sweater- Joe Fresh- $29- Nov 2013
Necklace & Ring- c/o Jules Smith
Purse- Coach- $348- July 2013
Pants- Smart Set – $18 (on sale from $65) – in stores now
Booties- The Bay- $75 (on sale from $150)- Nov 2013