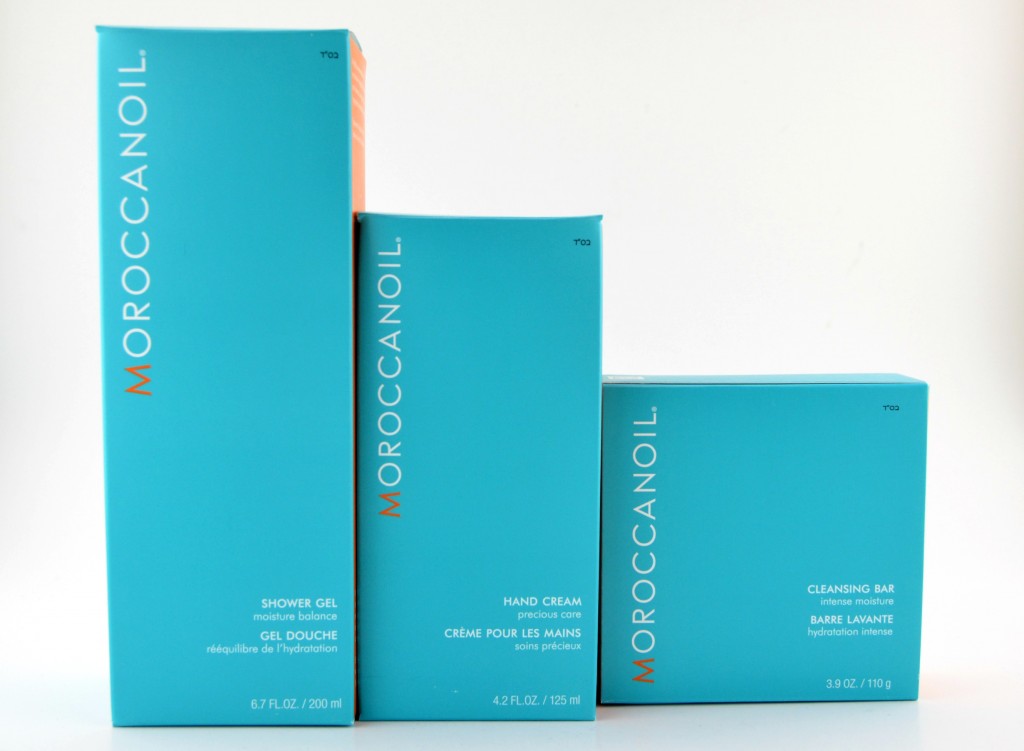 It's safe to say by now, everyone is in love with Moroccanoil, the original and leader in professional argan oil hair products. We've all come to love its intoxicating scent, I've said it time and time again, when is the perfume coming out, but luckily for us, the brand has a new line of argan oil infused skin care products called Moroccanoil Body.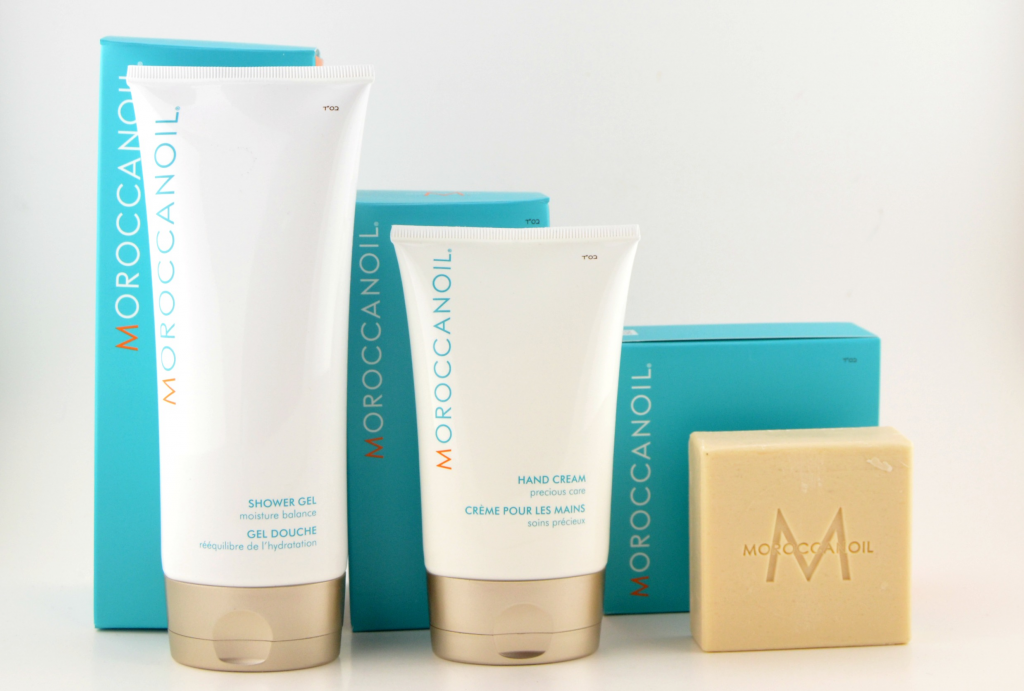 Moroccanoil Hand Cream is enriched with antioxidant argan oil that's rich in Vitamin E, essential fatty acids, and anti-oxidants to help hydrate and nourish the skin while improving overall texture and tone. It also features natural emollients including cocoa, shea, mango and avocado butters that add hydration, while increasing the elasticity and strength of skin, cuticles and nails. The brightening effects of citrus helps to restore skin's natural radiance for luminous, healthy finish with long lasting moisture.
Thanks to the fatty acids found in Moroccanoil Hand Cream, its gel like texture instantly melts into the skin and penetrates deep into the surface for maximum hydration. Its lightweight formula doesn't feel greasy or sticky and features its signature scent with a hint of spice to it. Hands are left feeling soft, supple, hydrated and protected all day long. It retails for $28 for 125ml.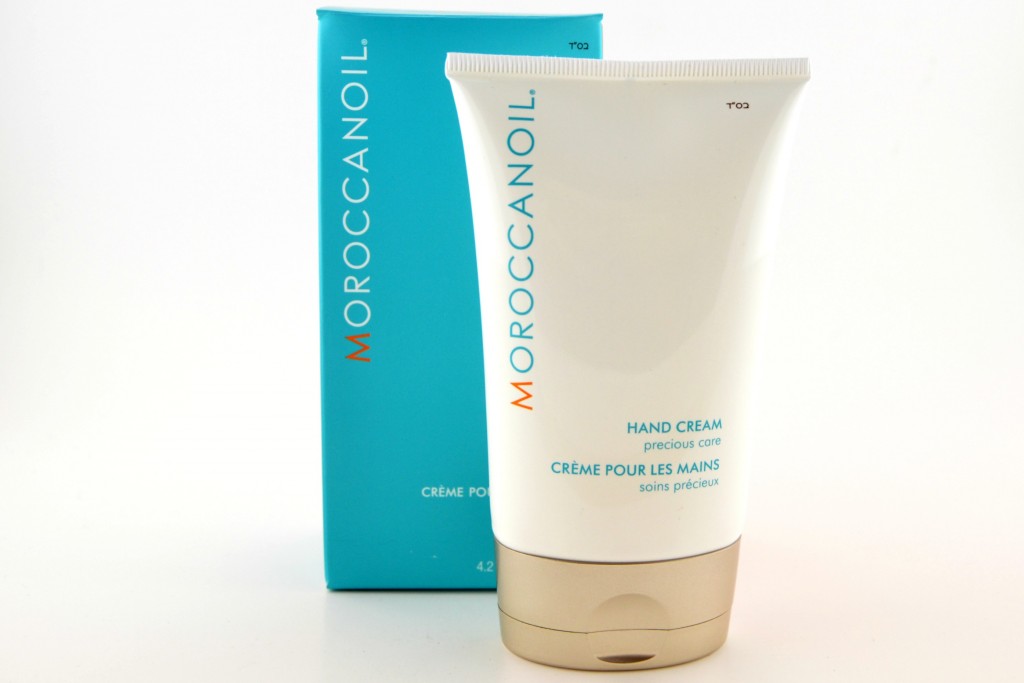 Moroccanoil Shower Gel is a highly concentrated, yet mild, cleanser that not only works to restore skin's optimal moisture balance, improving elasticity, texture and tone thanks to its glycerin, but it too is enriched with antioxidant argan oil that keeps skin hydrated.
Moroccanoil Shower Gel has a gel like formula that creates a nice foamy lather, helps to exfoliate the skin when used with a loofah and rinses clean away. It doesn't leave the skin feeling tight, dry or greasy, only squeaky clean and hydrated. It doesn't provide a long-lasting Moroccanoil scent, but still gives a spa like feeling while in the shower. You instantly feel refreshed and revitalized and ready to take on the day. It adds moisturize and hydration while feeling incredibly silky smooth and soft. It retails for $26 for 200ml.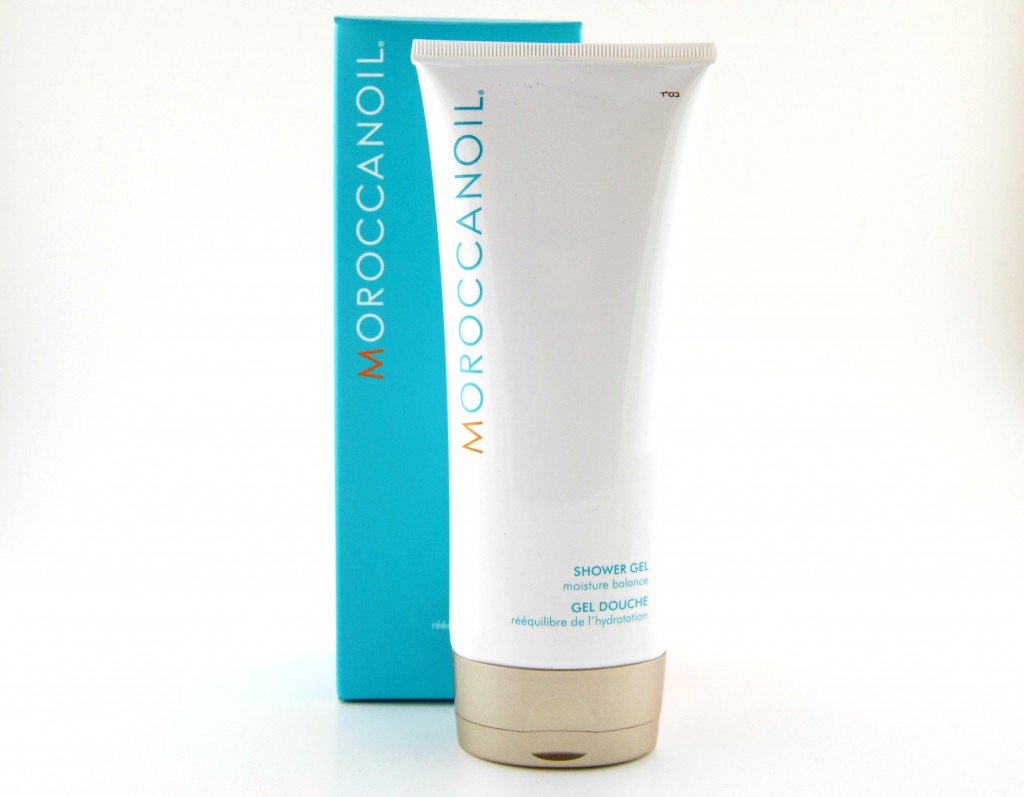 Moroccanoil Cleansing Bar is a mild cleanser that is formulated with argan oil to hydrate and nourish, shea butter to increase moisture and strengthen the skin, glycerin to help with skin's elasticity and talc to control perspiration and odor.
I've never been a fan of bar soap, it is always too drying, it leaves a nasty residue and it so slippery, and it's hard to work with. The Moroccanoil Cleansing Bar is the totally opposite of any traditional bar of soap I've ever tried, it keeps skin highly moisturized, it washes clean away with no greasy residue or film left on the skin and is gentle enough to use every day. You just simply massage into warm, wet skin for a rich and creamy lather that leaves skin feeling like butter. It's smooth, hydrating with the lovely scent of Moroccanoil signature scent. It retails for only $10 for 110g.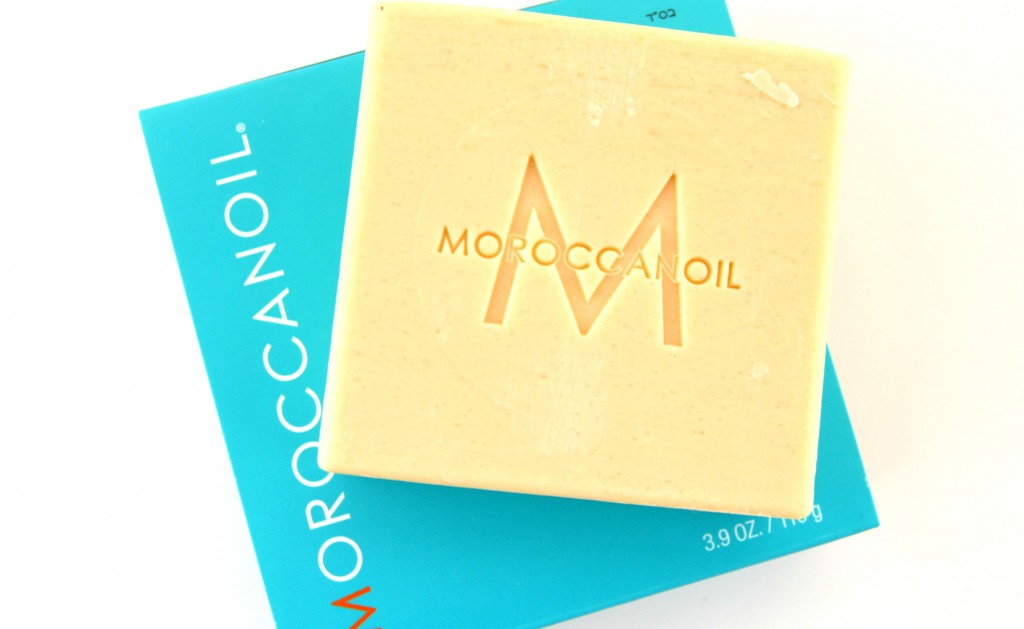 Looking for other great Moroccanoil Body products, check out my review on the Moroccanoil Body Butter and Moroccanoil Intense Hydrating Treatment found here!