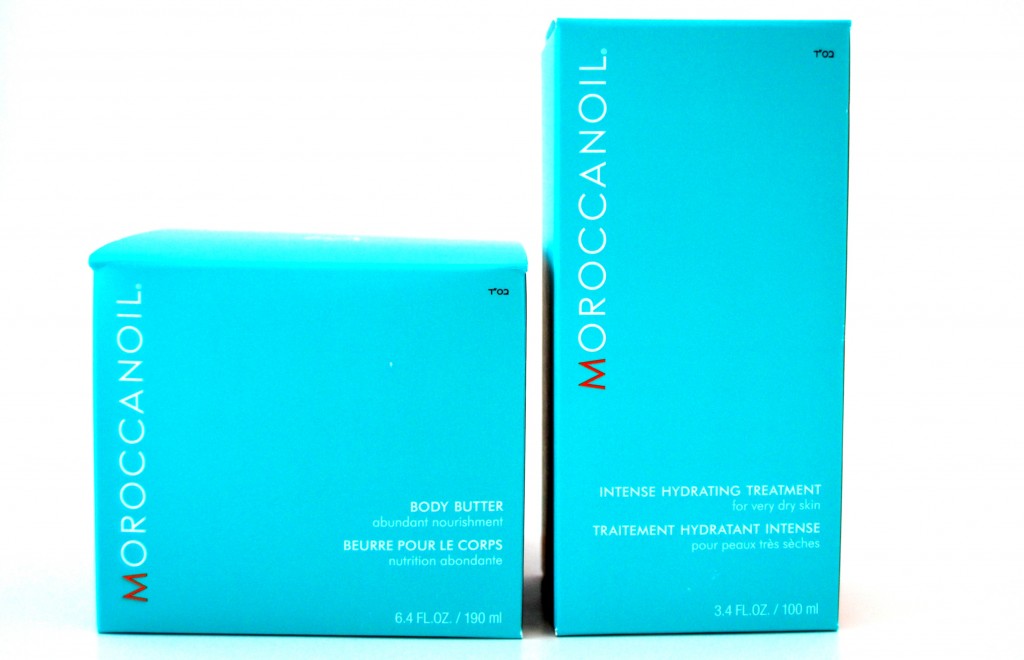 We've all come to love Moroccanoil hair products and now they have a line of argan oil infused skin care products with innovative technology and rich ingredients that instantly transform skin into silky, radiant and irresistible soft skin. The collection features Moroccanoil Body Butter that soothes, softens and improves elasticity to the skin and Moroccanoil Intense Hydrating Treatment that naturally replenishes dry skin.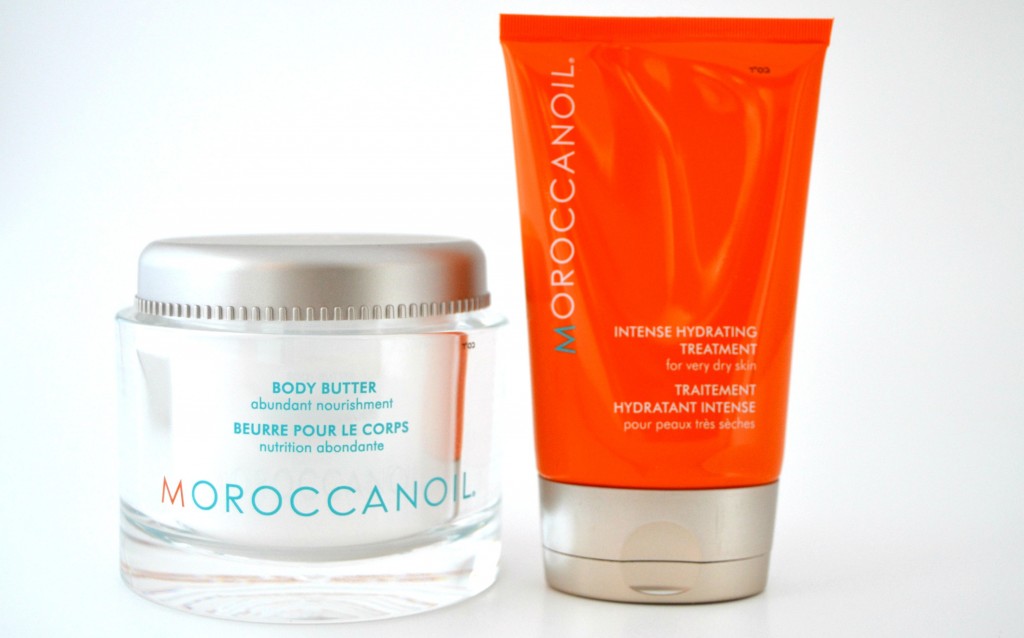 The Moroccanoil Body Butter is a rich and luxurious body cream that has a thick, almost whipped like texture to it that helps to soften, hydrate and soothe the skin. It features Argan Oil that's enriched with essential fatty acids and antioxidants to help hydrate, nourish and improve skin's texture and tone, Argan Butter, Shea Butter, Cocoa Butter, Mango Butter, also contains fatty acids and can help increase moisture and strengthen the skin's barrier, while Olive Oil, Avocado Oil, Pomegranate Oil, Squaline help build up skin's natural defense and moisture and repair. The fatty acids help it melt into the skin almost instantly and penetrates deep into the surface for maximum hydration. It doesn't feel sticky or have a greasy residue and is suitable for all skin types. It has the signature Moroccanoil scent that will leave you wanting more.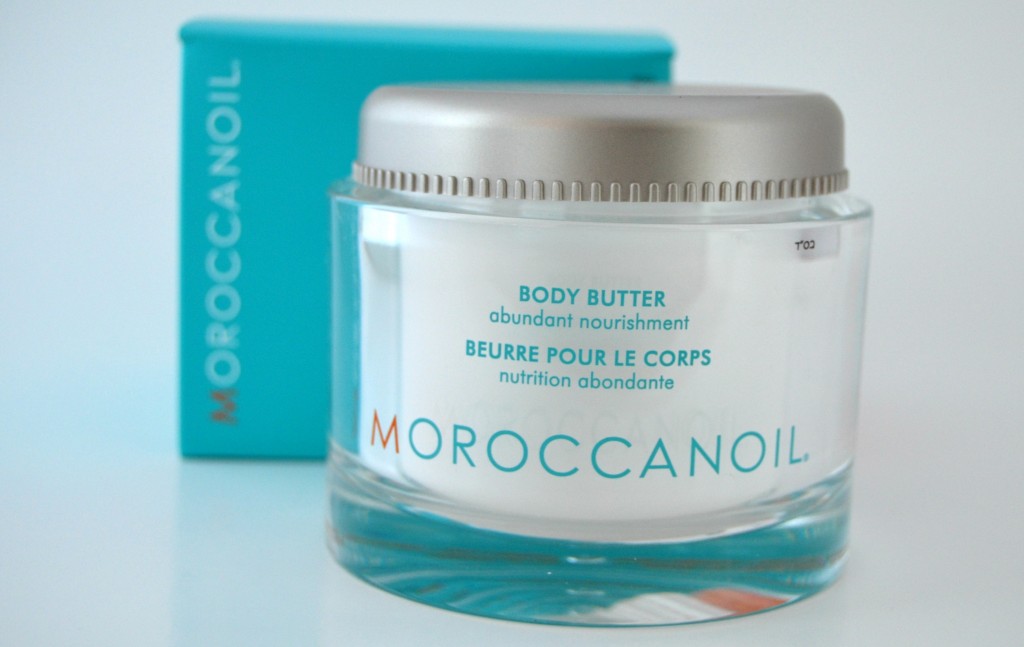 I've been apply this velvety smooth Moroccanoil Body Butter as soon as I get out of the bath every evening and I really can't believe the difference in my skin's texture. Even in the cold, dry winter months, my skin is feeling hydrated, soft and smooth, like never before. I have no dry patches on my elbows or knees and I love that it massages into the skin right away, so I don't have to wait to put my clothes back on. Even if this didn't work, I think I'd still be applying it for the scent alone, again, when is Moroccanoil coming out with a perfume? It retails for $52 for 190ml.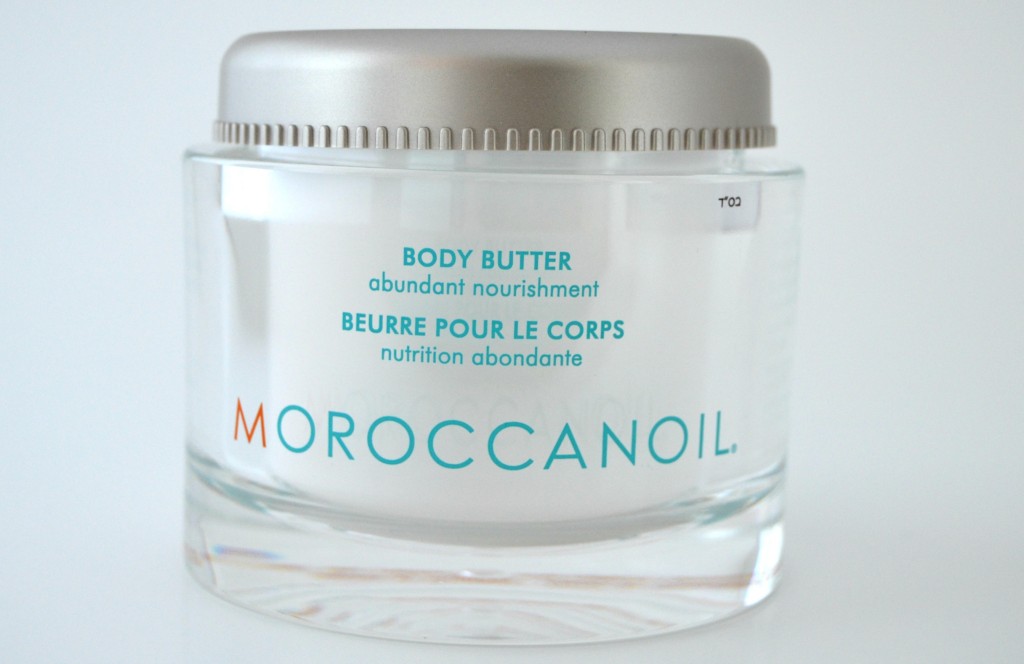 The Moroccanoil Intense Hydrating Treatment has a unique gel formula that melts into a warm soothing oil when in contact with your body heat. It features Argan Oil that's enriched with essential fatty acids and antioxidants to help hydrate, nourish and improve skin's texture and tone, Organic Chamomile Water enriched with bisabolol, flavonoids, essential oils to soothe, soften and relax the skin, Organic Sunflower Seed Oil that helps to absorb, hydrate and nourish dry skin, Vitamin E Derivatives that increases moisture while protecting against free radical damage and premature skin aging and Glycerin that increases skin's elasticity and provides long lasting moisture. It penetrates deep into the skin for the ultimate healing and relief, it also calms irritation and inflammation while it leaves dry skin conditioned and noticeably smoother, softer and healthier. Although it doesn't have the signature Moroccanoil fragrance that I adore, it does have a lovely lavender and honey scent that's very relaxing.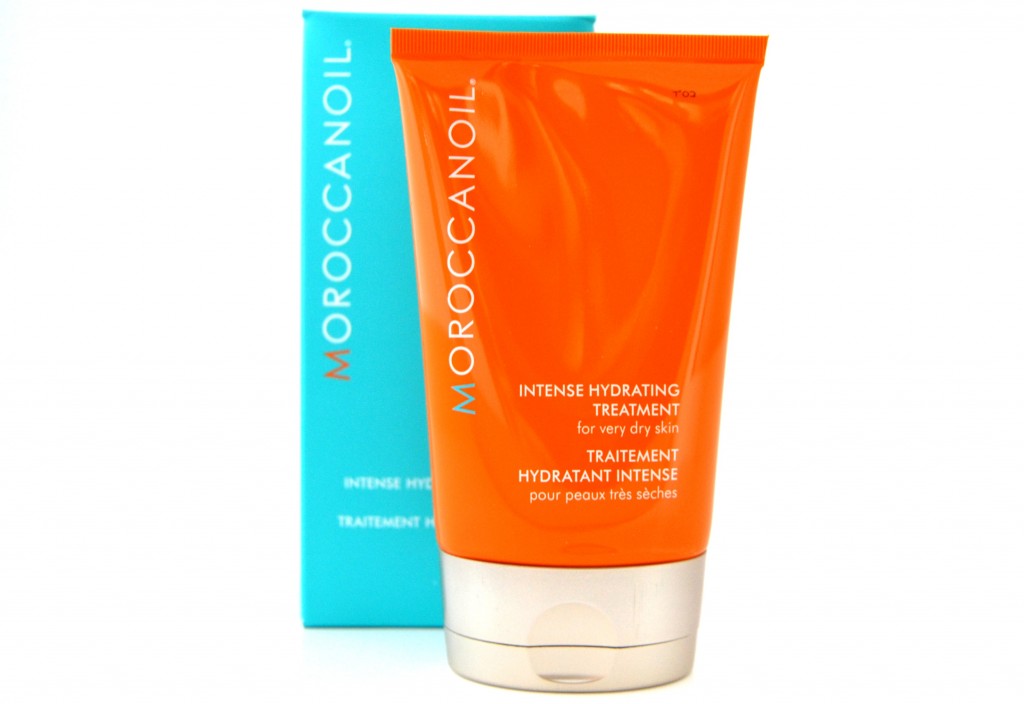 This Moroccanoil Intense Hydrating Treatment is especially great for my drier, rougher areas like the elbows, knees and heels as the oil really absorbs into the skin quickly and is only needed a few times a week to keep skin silky smooth and crack free. It can also double as a bath or massage oil and is also perfect to help strengthen nails and soften cuticles. Since it's not a thick as the body butter, I feel like it absorbs into the skin quicker and doesn't just form a layer of cream on top of the skin. I've already poured a little into a smaller container to take in my purse for when my hands are feeling extra dry while being out in the cold. It retails for $27 for 100ml.