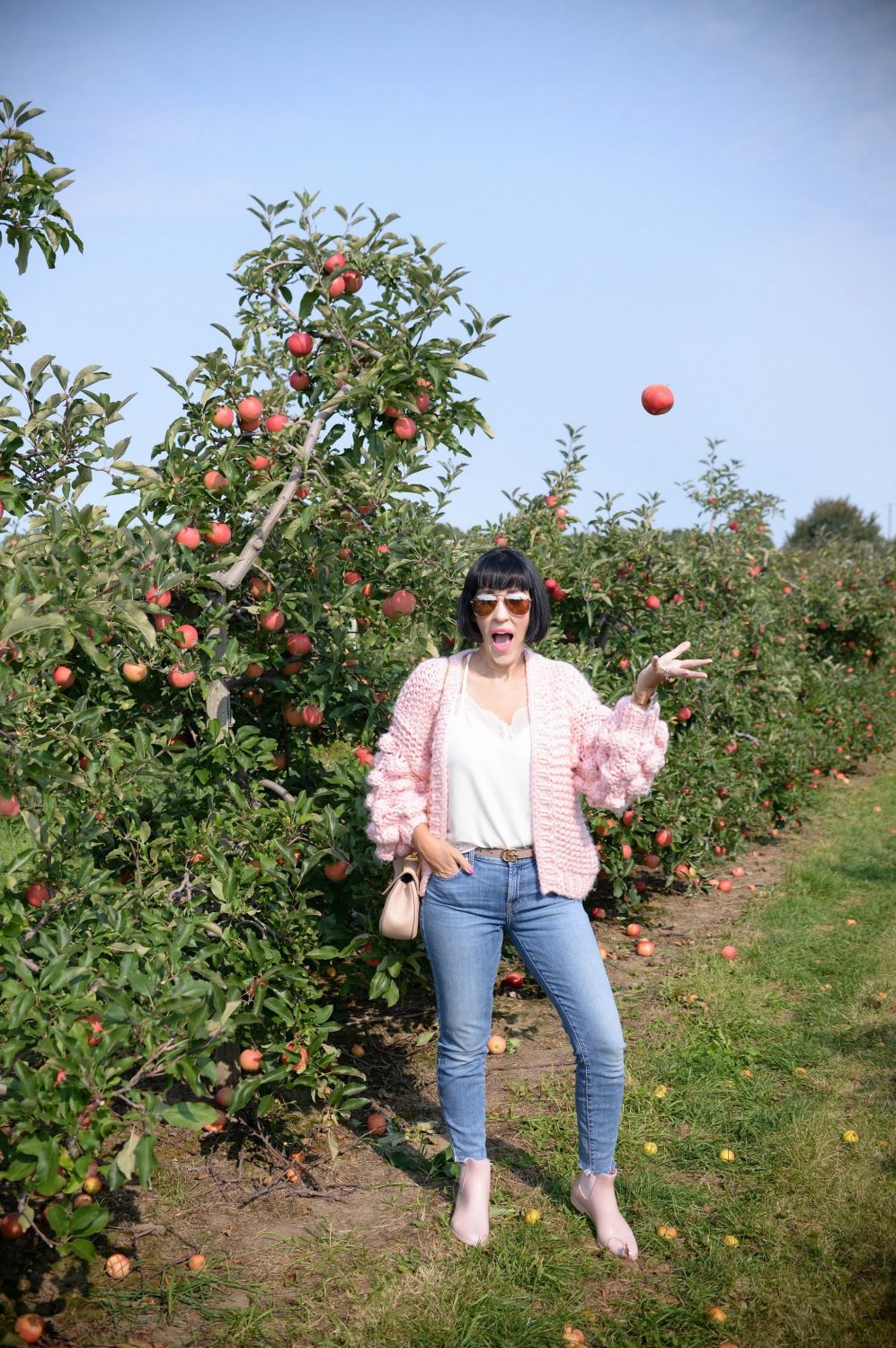 Most Instagrammable Fall Farms around London, Ontario
Call me basic, but October is my favourite month. It's officially fall, it's my Birthday month, there's Thanksgiving and Halloween, and not to mention it's the perfect time to explore a local farm. Grab your PSL, toss on a chunky knit oversize sweater and get outdoors this season. Are you even living if you haven't visited a pumpkin patch or apple picked yet? Today I'm sharing some of my favourite farms around the London area that you can spend hours wandering through the endless fields of orange, strolling rows of red or simply getting lost in a corn maze. Be sure to let me know if you take a trip to any of these farms for the ultimate fall adventure. 
One of the most "famous", family-run farms in the London area is Apple Land Station (about 20 minutes outside the city). Its first crop was harvested way back in 1986 and ever since then, it's been a fall staple for Londoners. Hitch a ride on the trolly and let the engineer take you out to the apple orchard or pumpkin patch. Both of which are pick-our-own, ensuring nothing but freshness. Be sure to stop by the barn to make friends with the horses, cows, pigs, sheep, goats and even singing chickens. If you're like myself and can never find your way out of a corn maze, but like the adventure it brings, this year they are offering a corn walk. You'll still get to experience corn, but it goes in one direction with 1 exit, ensuring they keep everyone safe. There is a $4 to $7 entrance fee, but you will spend hours exploring this fun-filled farm.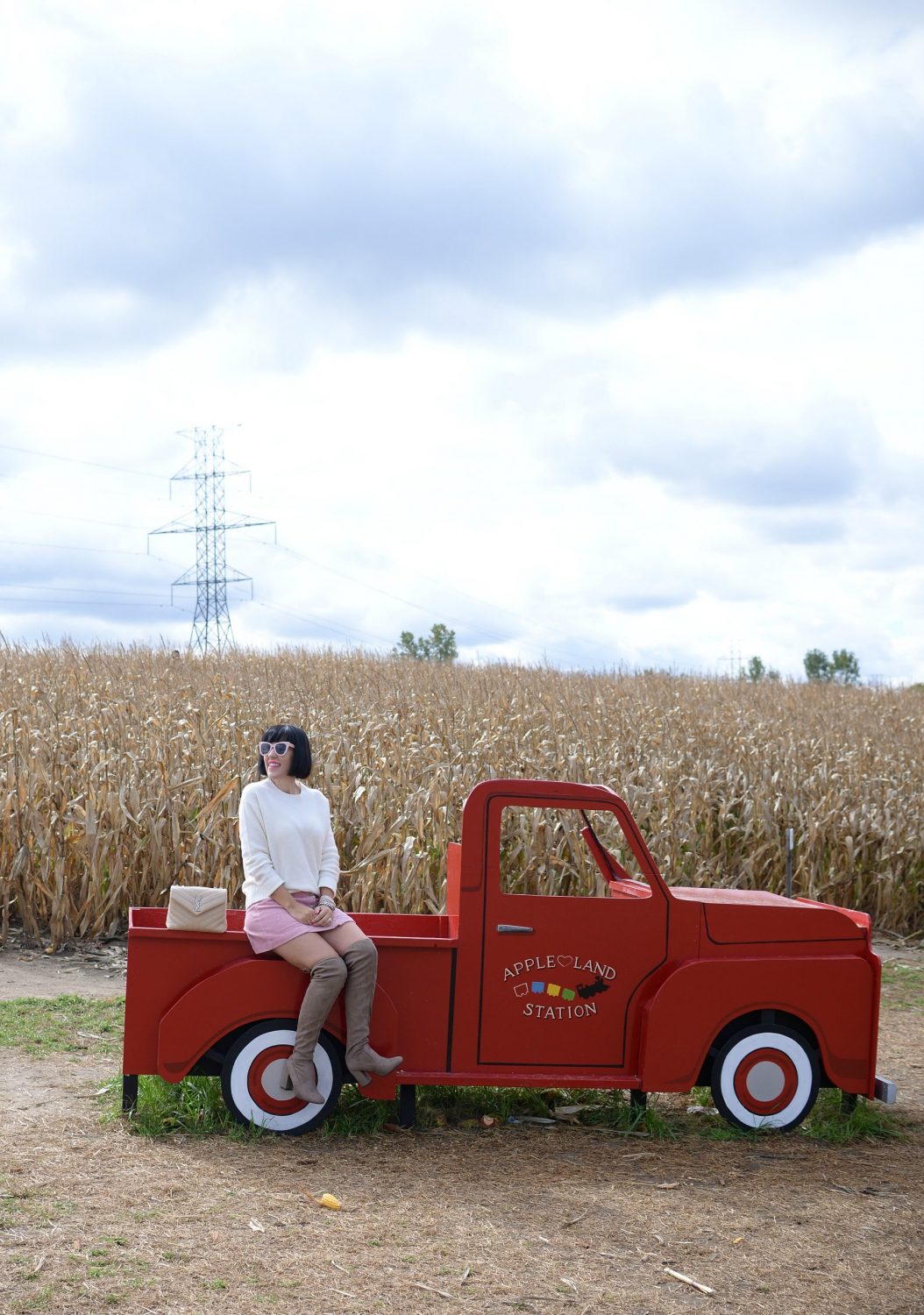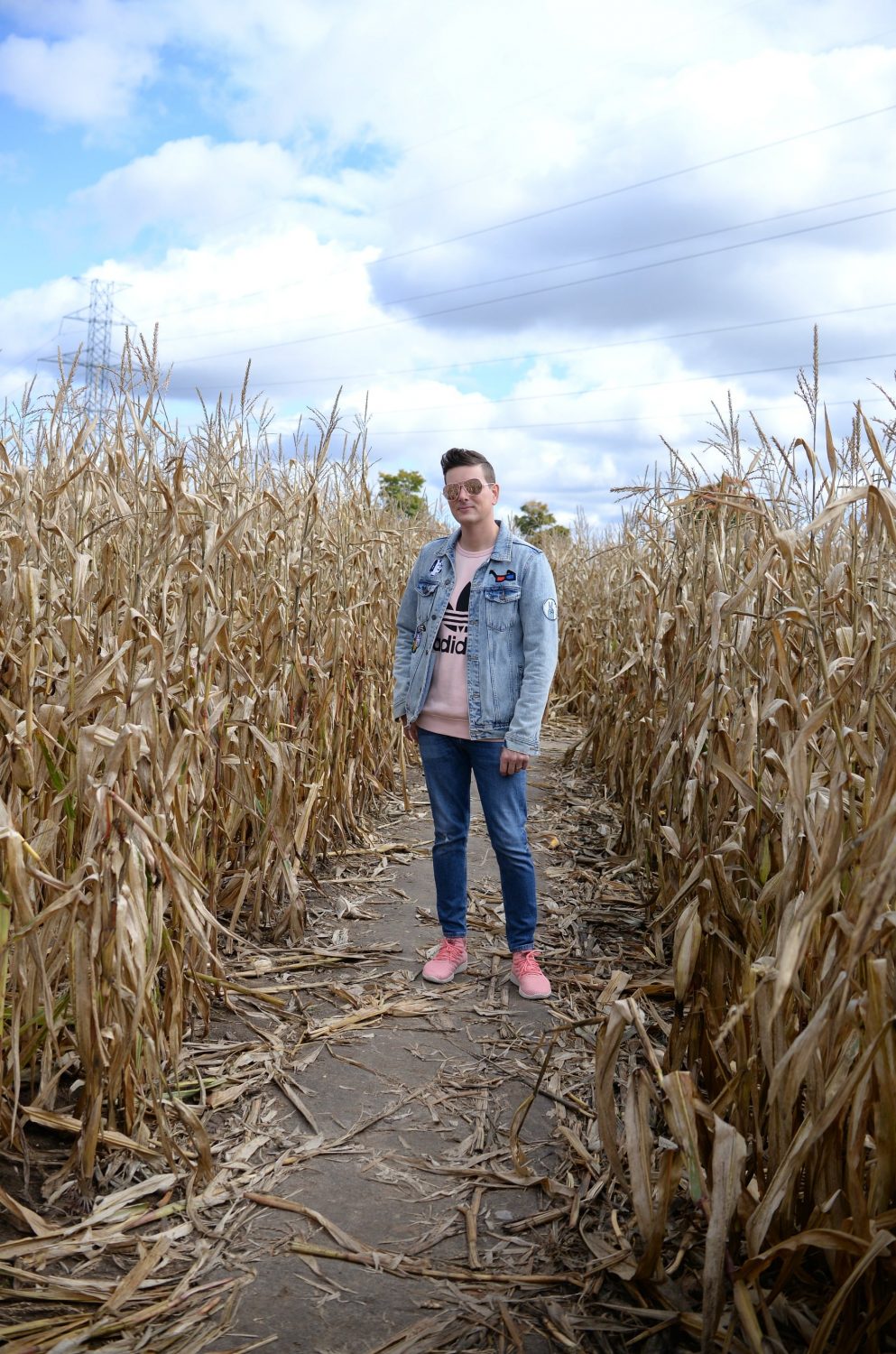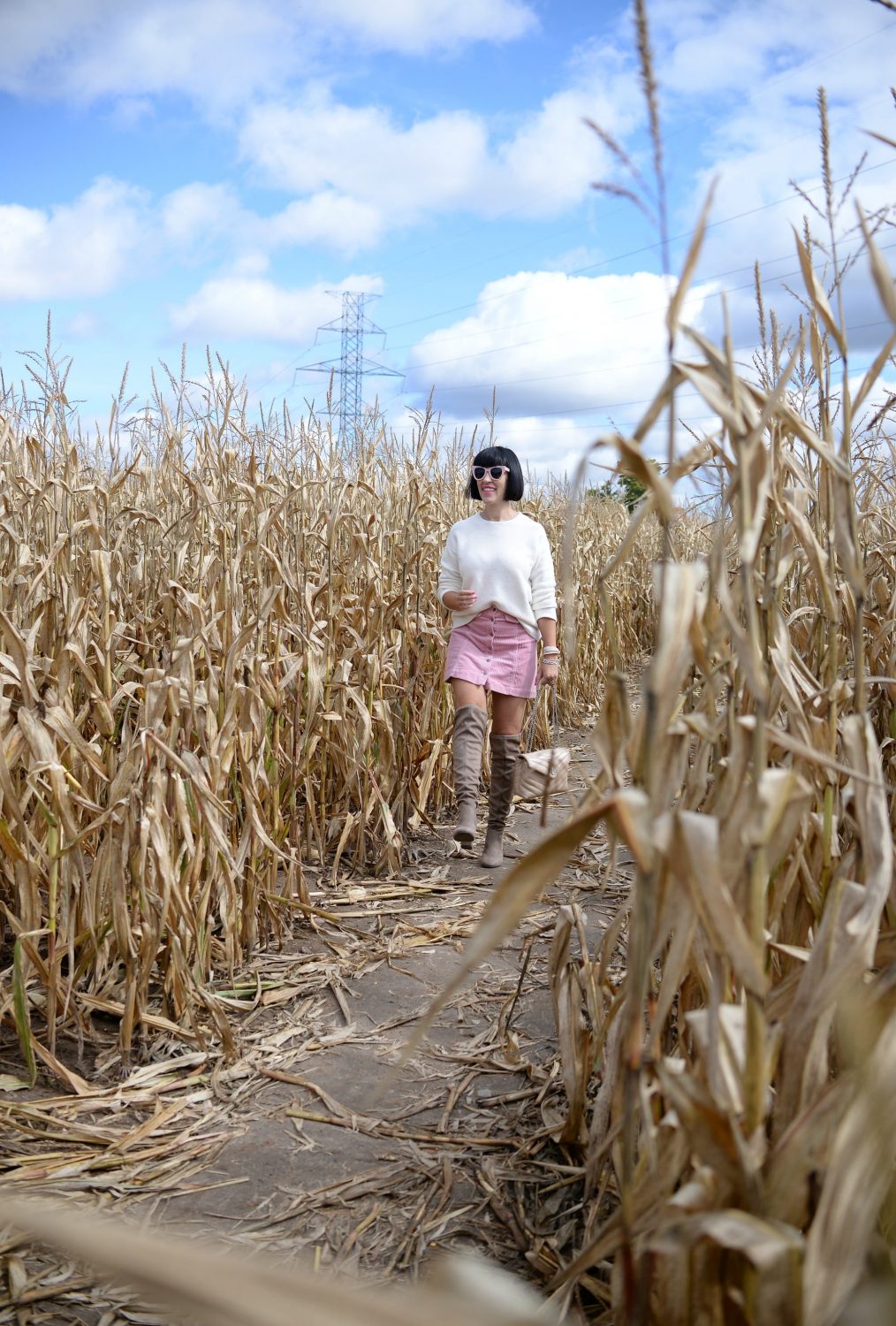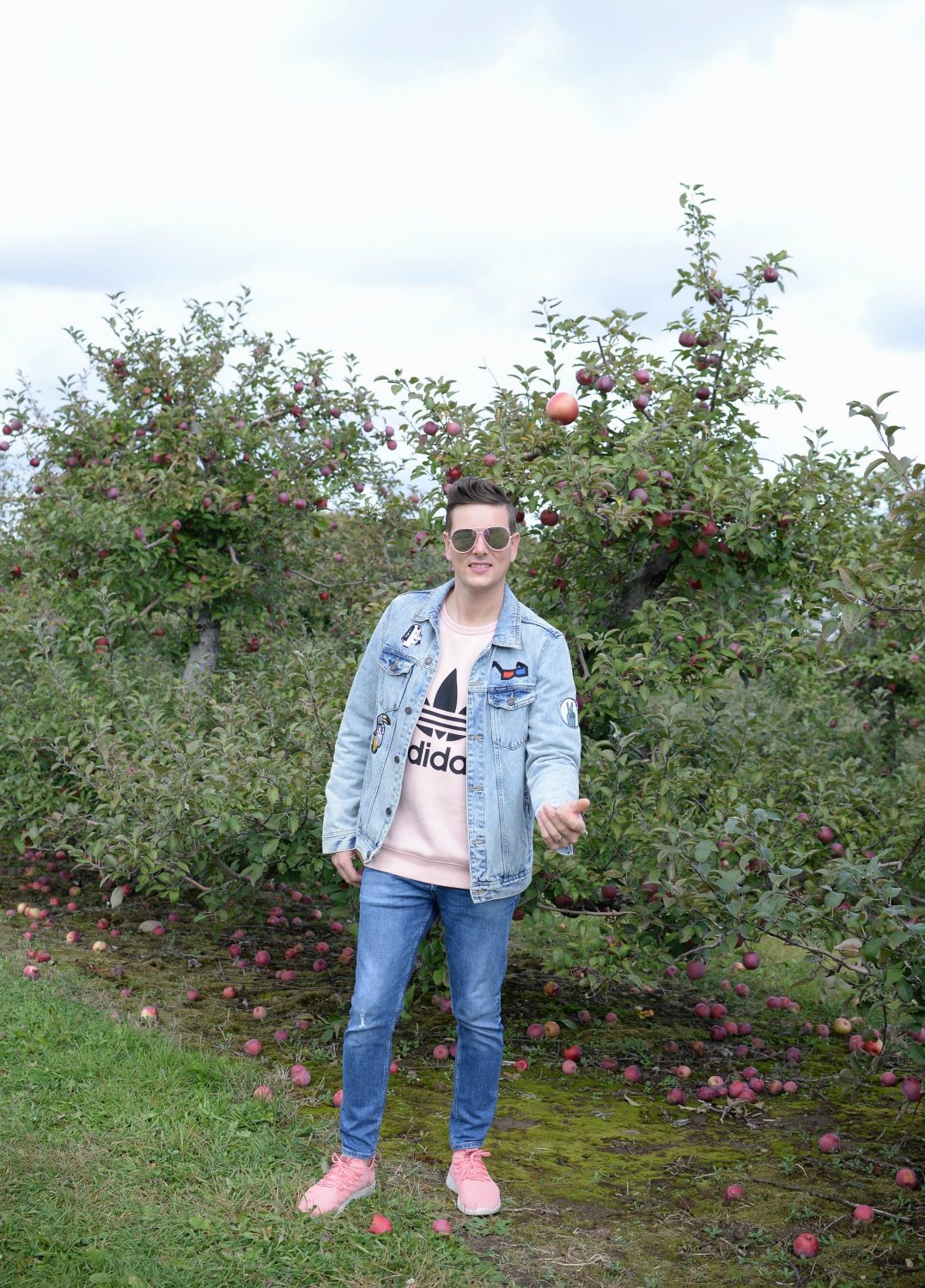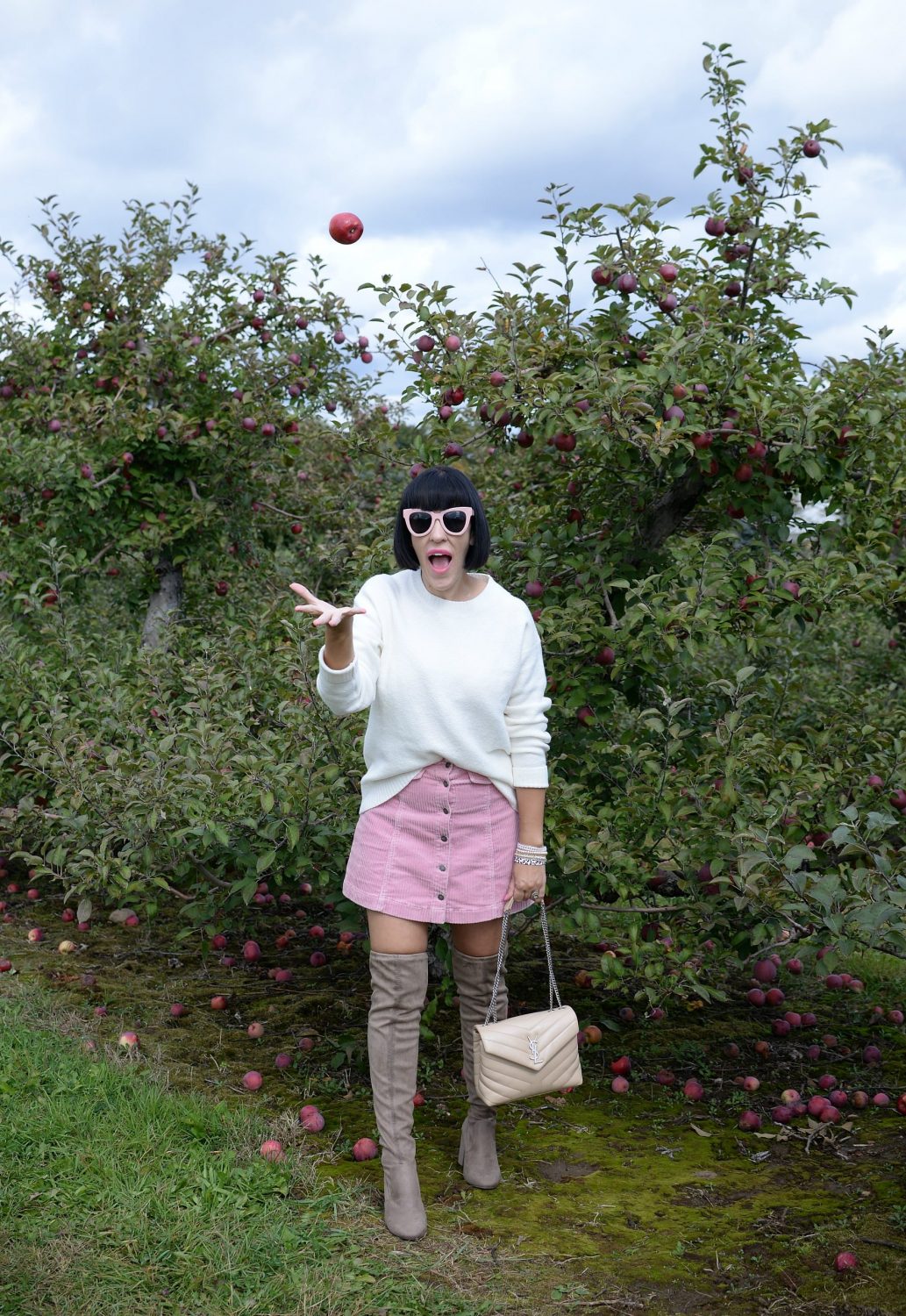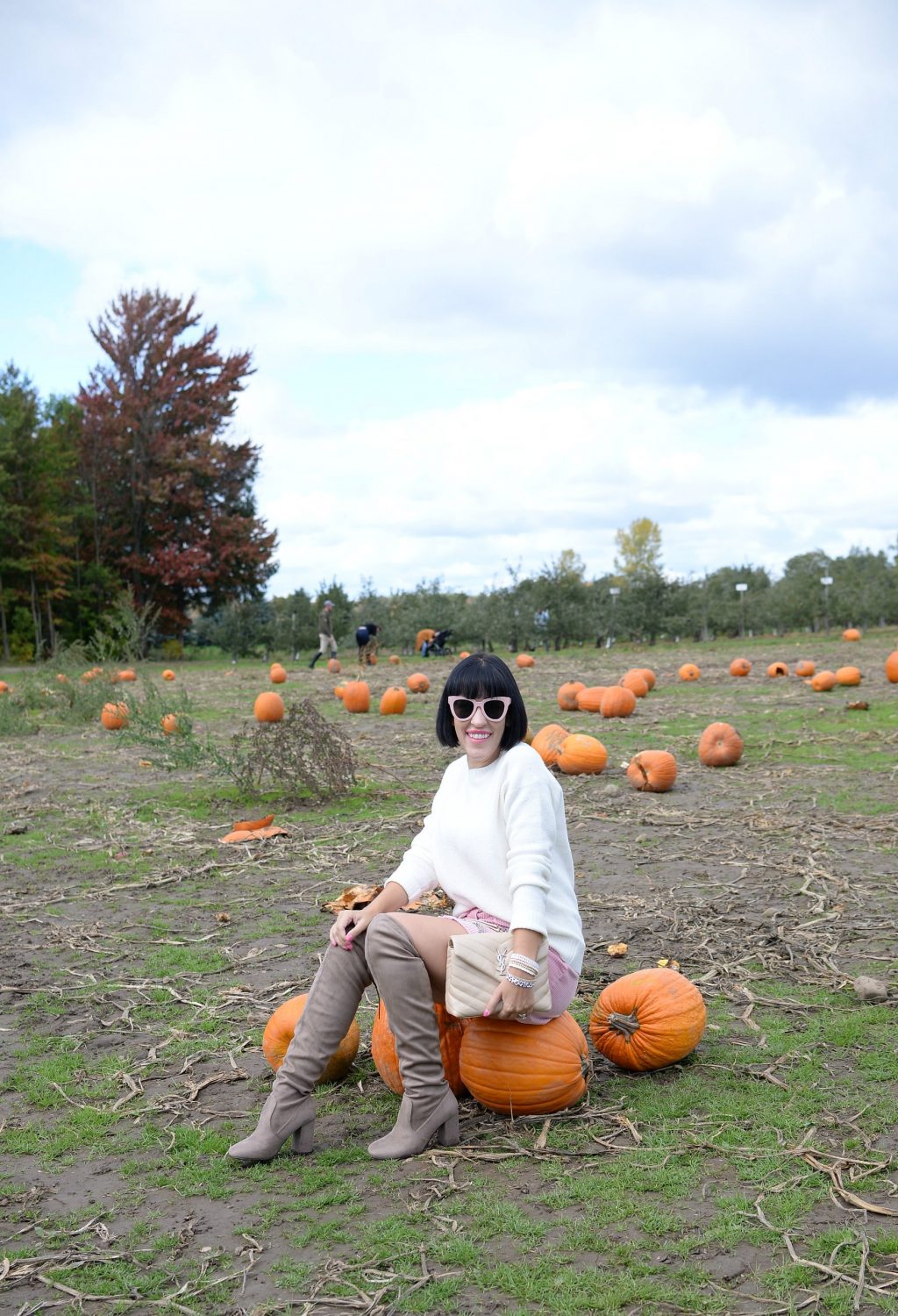 Great Lakes Farms is another family-owned farm and one of the first to produce dwarf apple trees in Canada. This farm is set on over 155 acres (is about 40 minutes outside the city) and offers one of the largest selections of apples I've ever seen. Depending on when you visit, you'll have your choice of McIntosh, Honey Crisp, Gala, Empire, Jonagold, Cortland, Red Delicious, Golden Delicious, Mutsu, Ida Red, Northern Spy and Fuji. I told you it's a lot. After you've filled up your bag or bucket of apples, be sure to stop by the café for a sweet treat. Although the inside café is closed, due to Covid-19, you can still enjoy your hot apple cider and fresh-baked apple crumble on the rustic porch overlooking the orchard. Before you leave, stop by the pumpkin patch for a cute photo opt and a pumpkin to take home with you. There is no entrance fee to pick-your-own.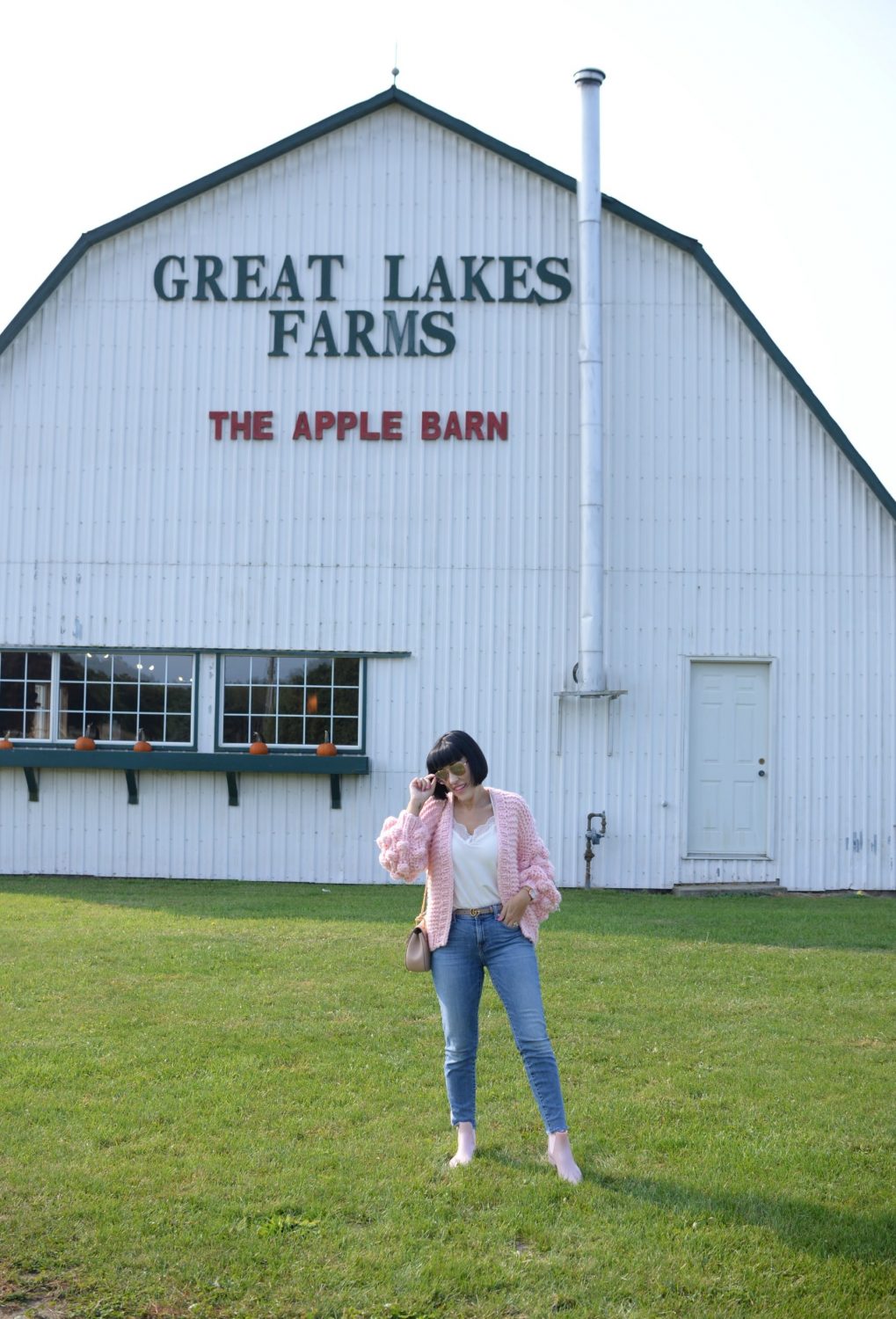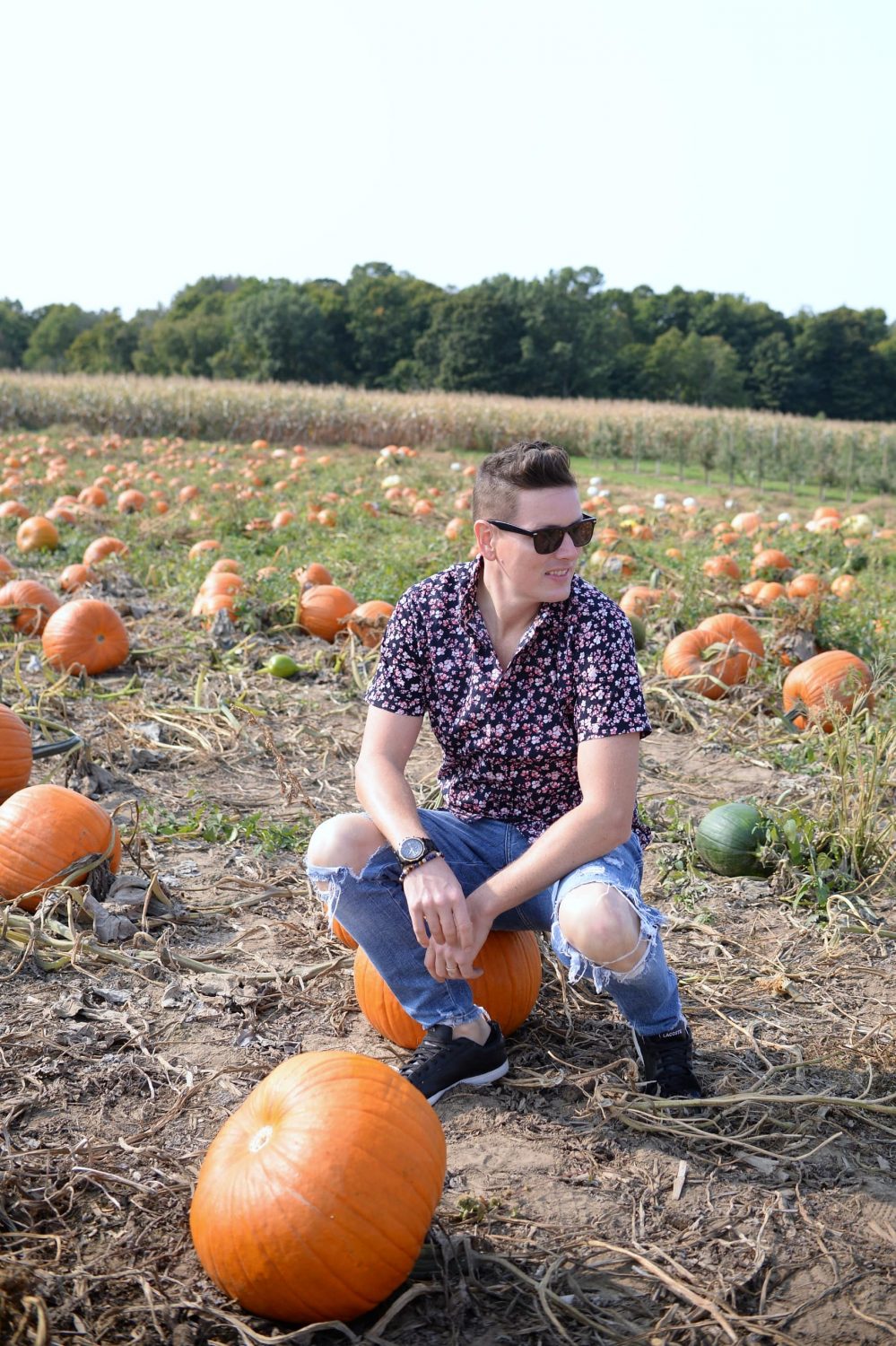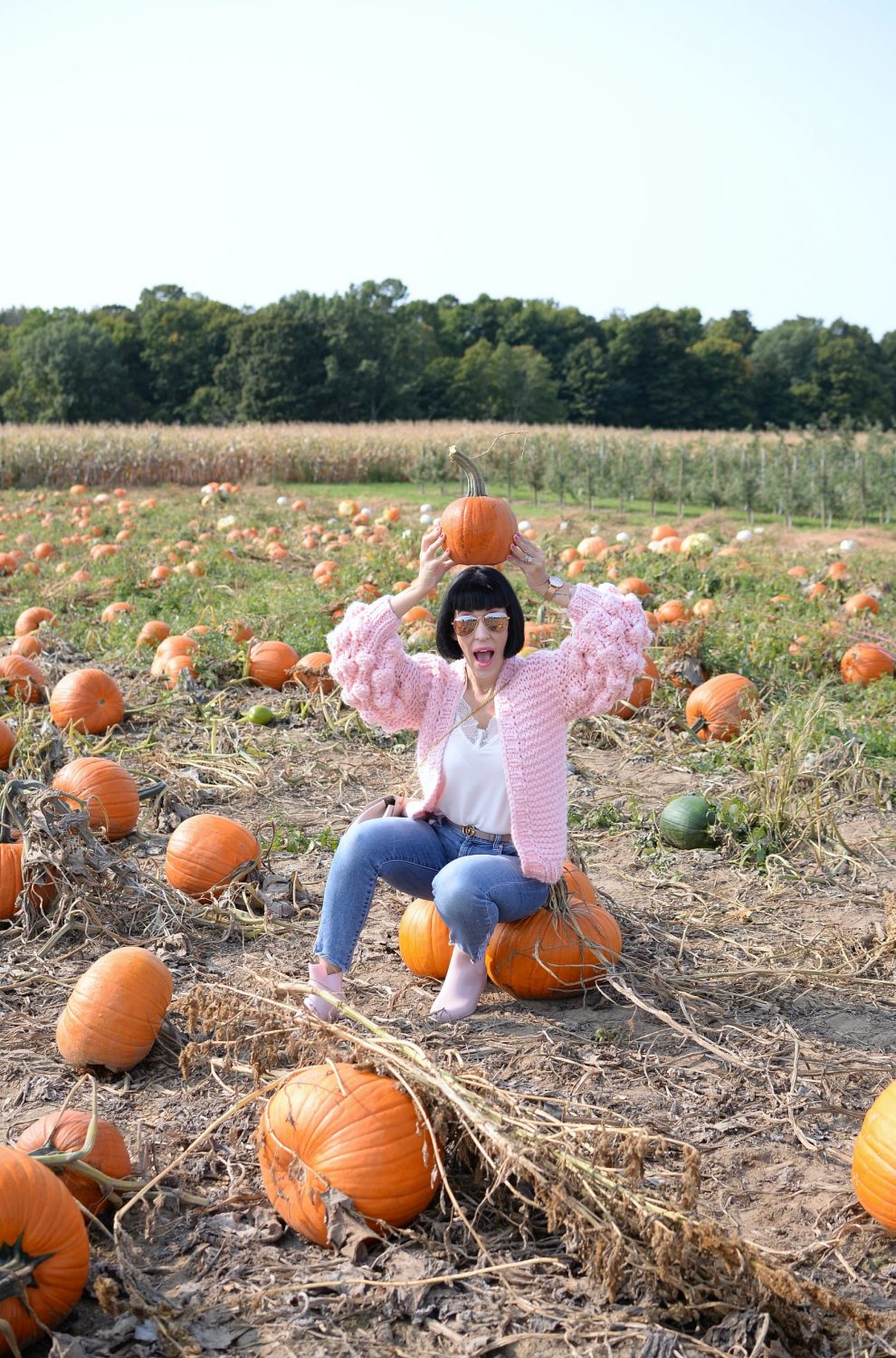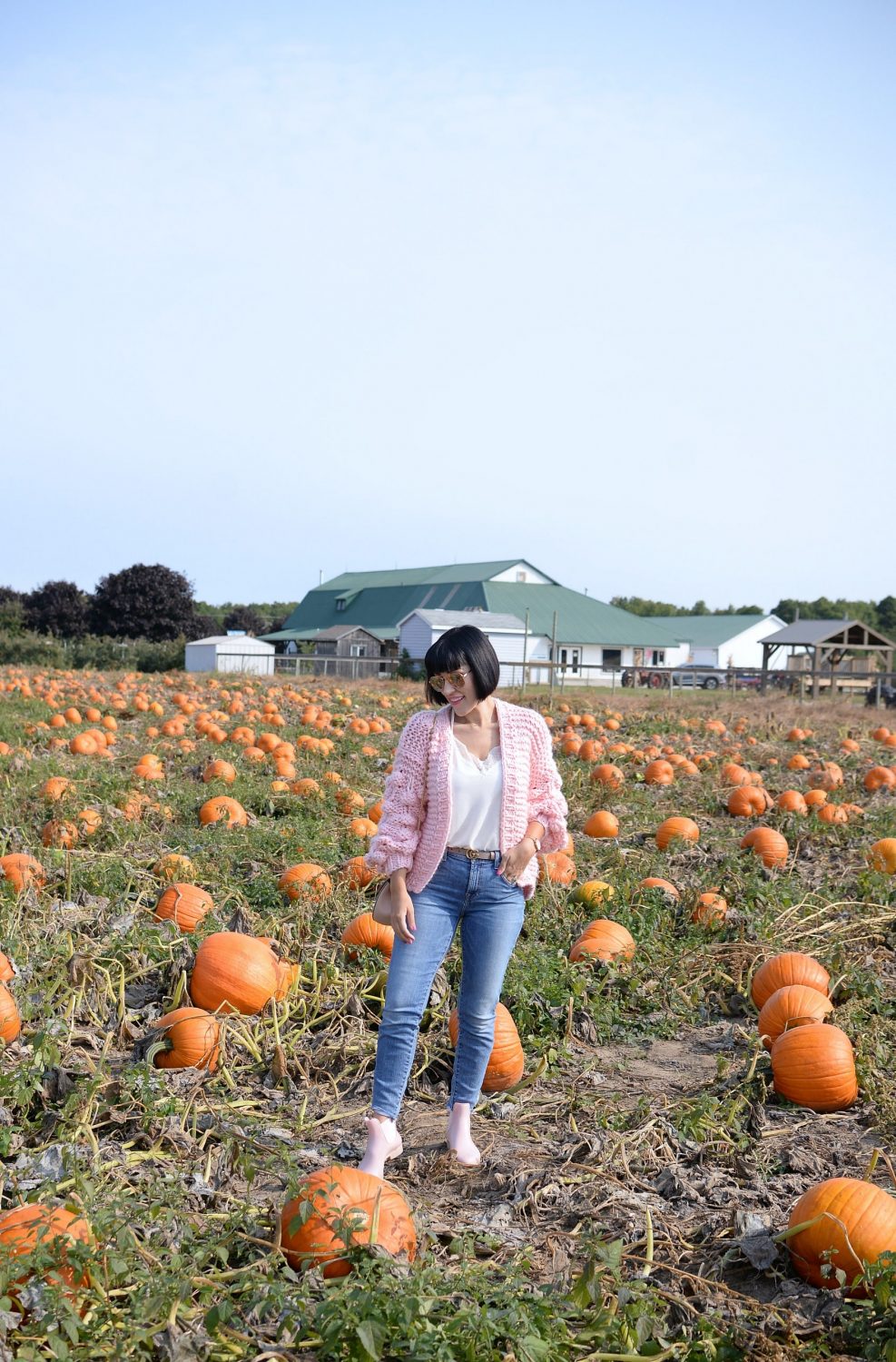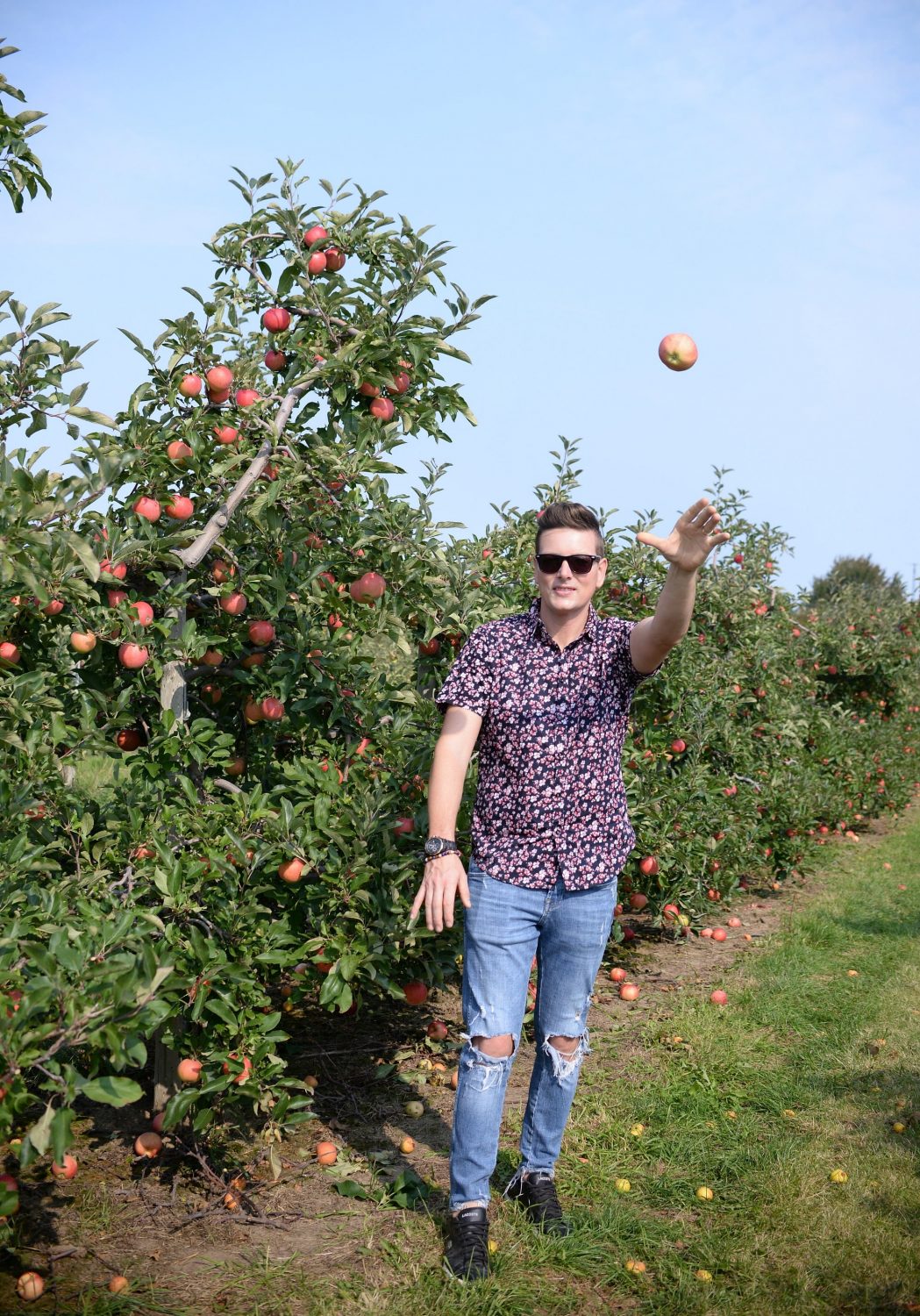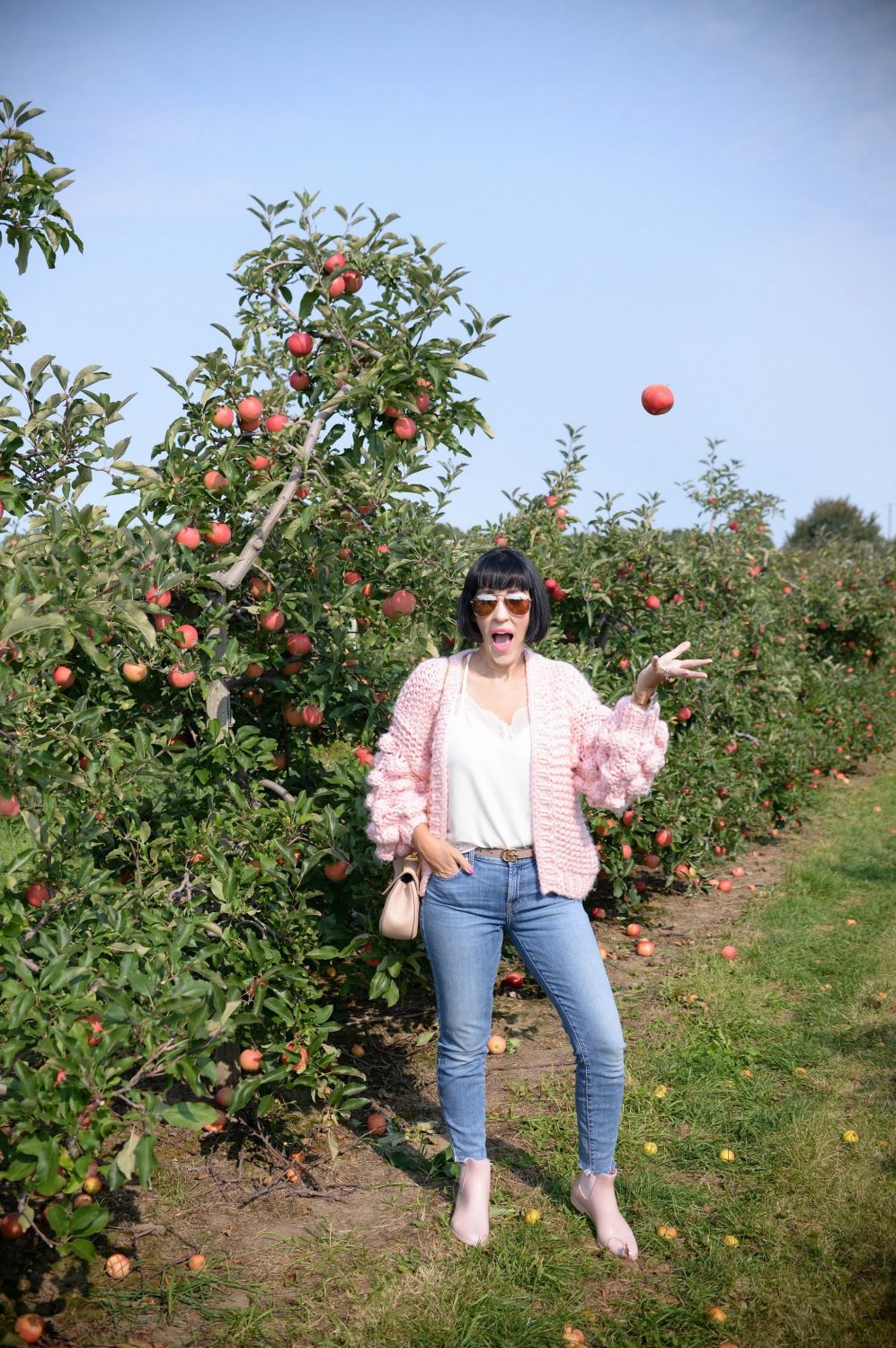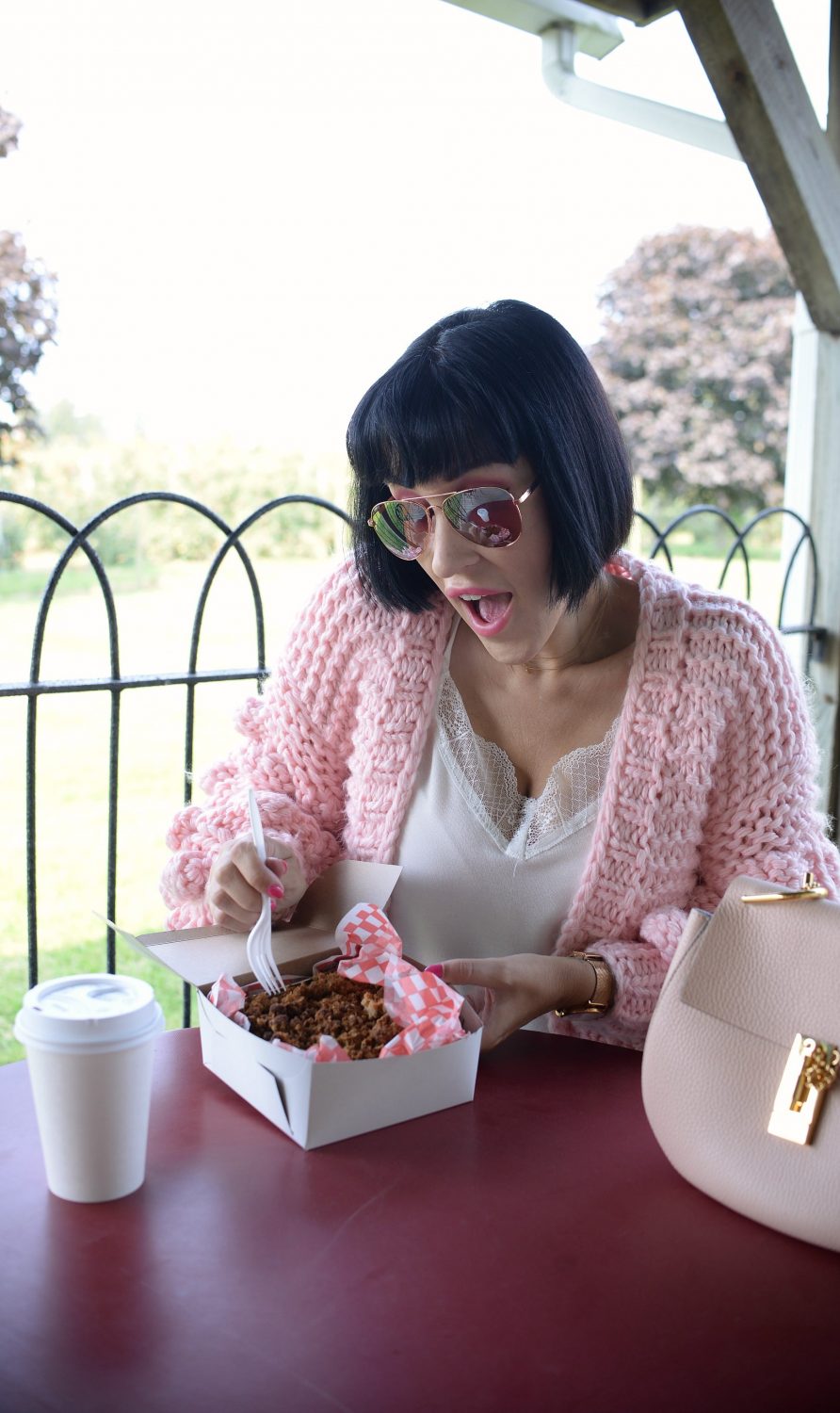 Another family owned and operate farm is Thames River Melons (about 45 minutes outside of the city). Found in the charming town of Innerkip, this farm has been up and running since 1984. I'm not going to lie, when I heard they were serving up frozen ice cream, I knew we had to make a visit. Little did I know it goes way beyond just picking your perfect fall pumpkin, which I should make note, this is the largest pumpkin patch we've been to this season. The farm also offers you the opportunity to pick your own vegetables. From beets, carrots, green onions and kale, to a dozen other veggies, be sure to allow yourself at least a few hours at this farm. Their corn maze is open and took us about 30 minutes to complete (it's quite large). Be sure to grab at hot beverage and stroll their forest area and paths.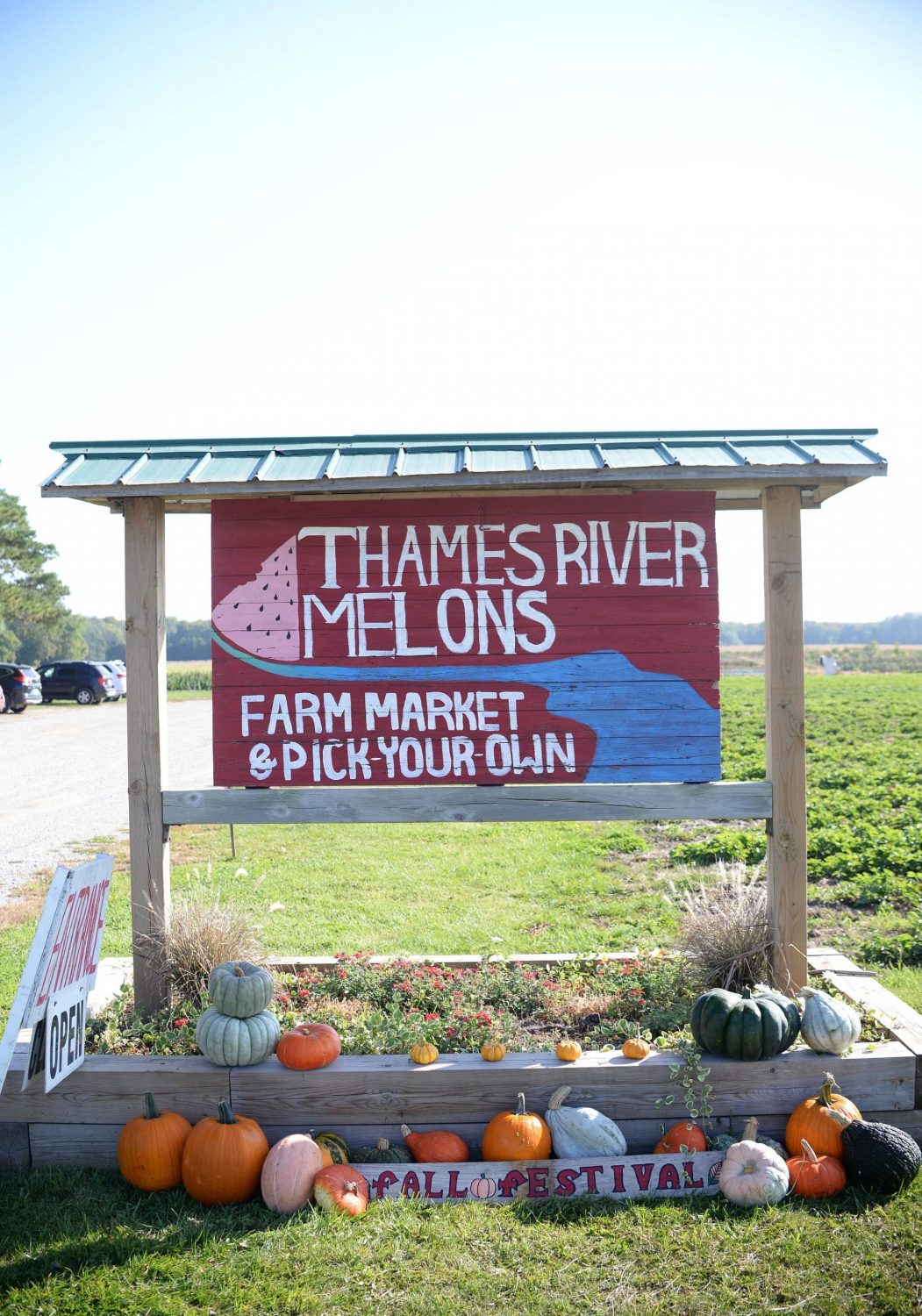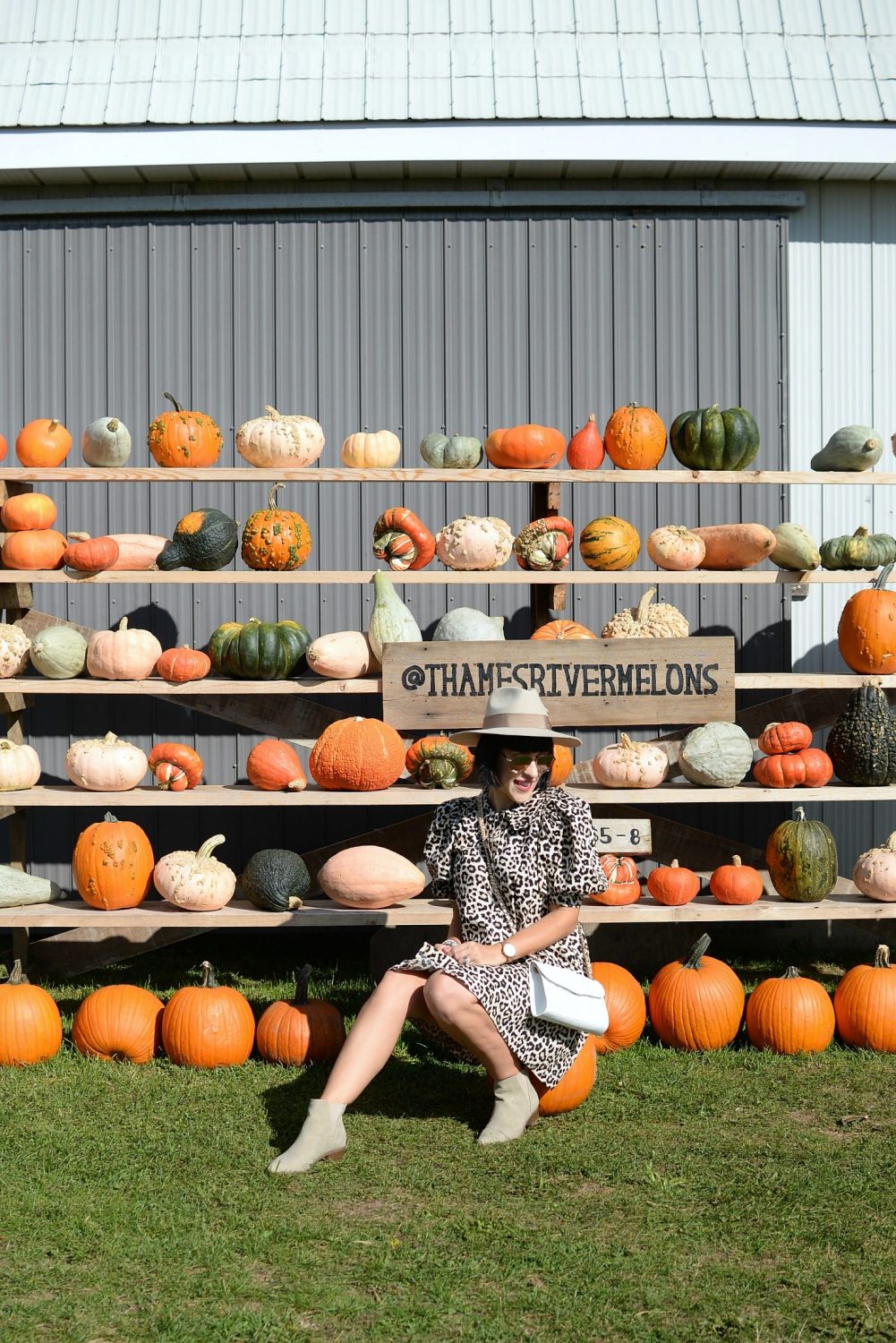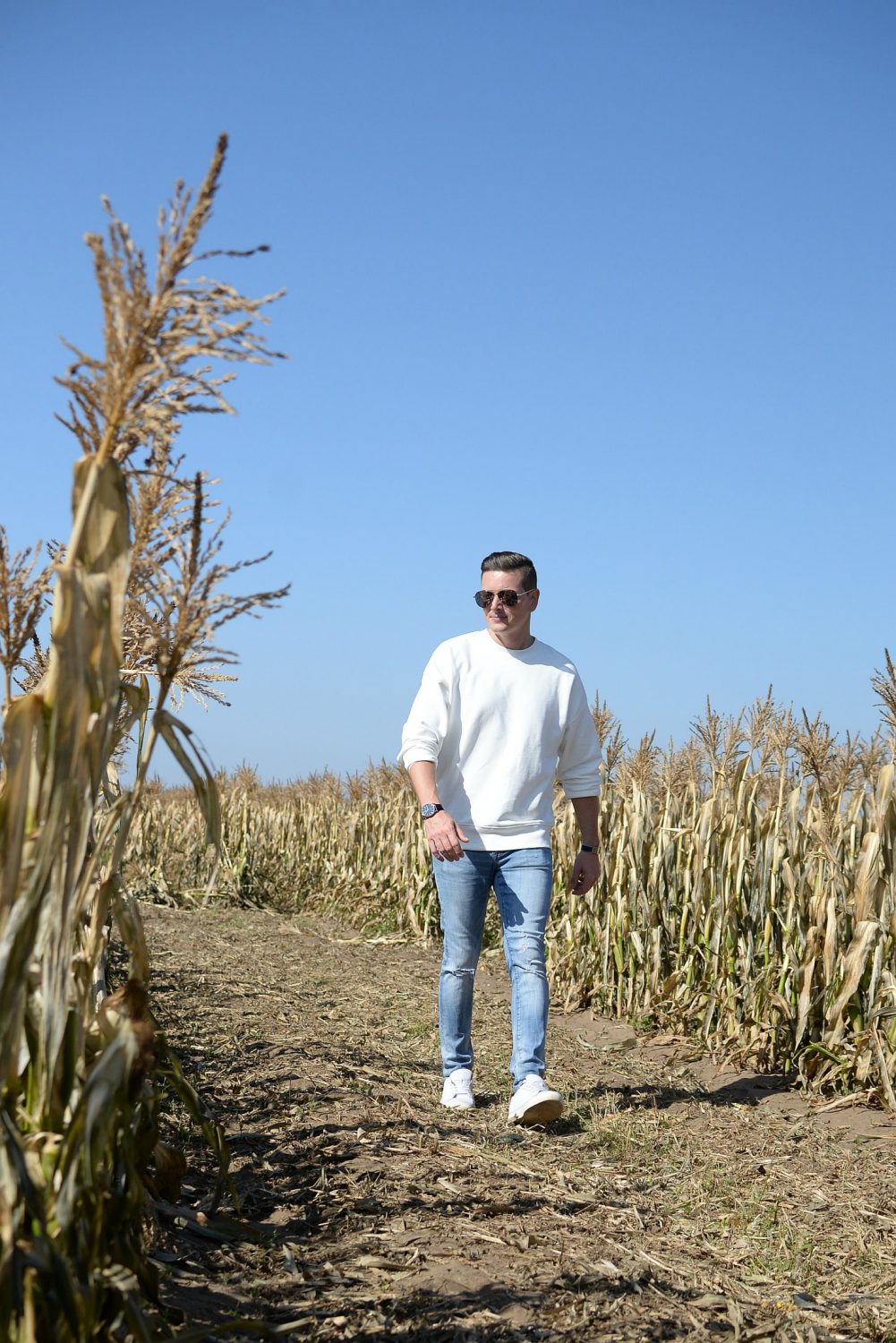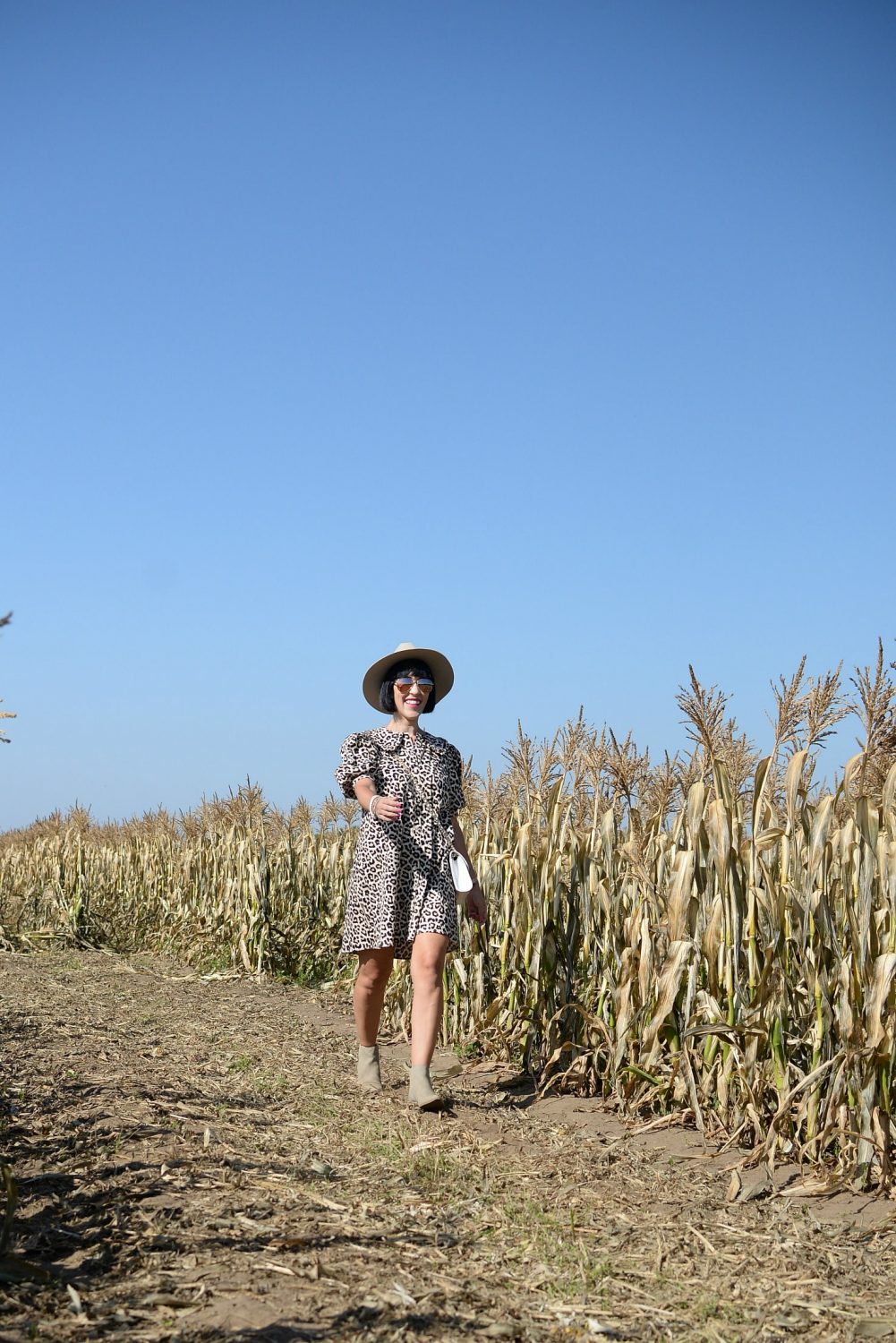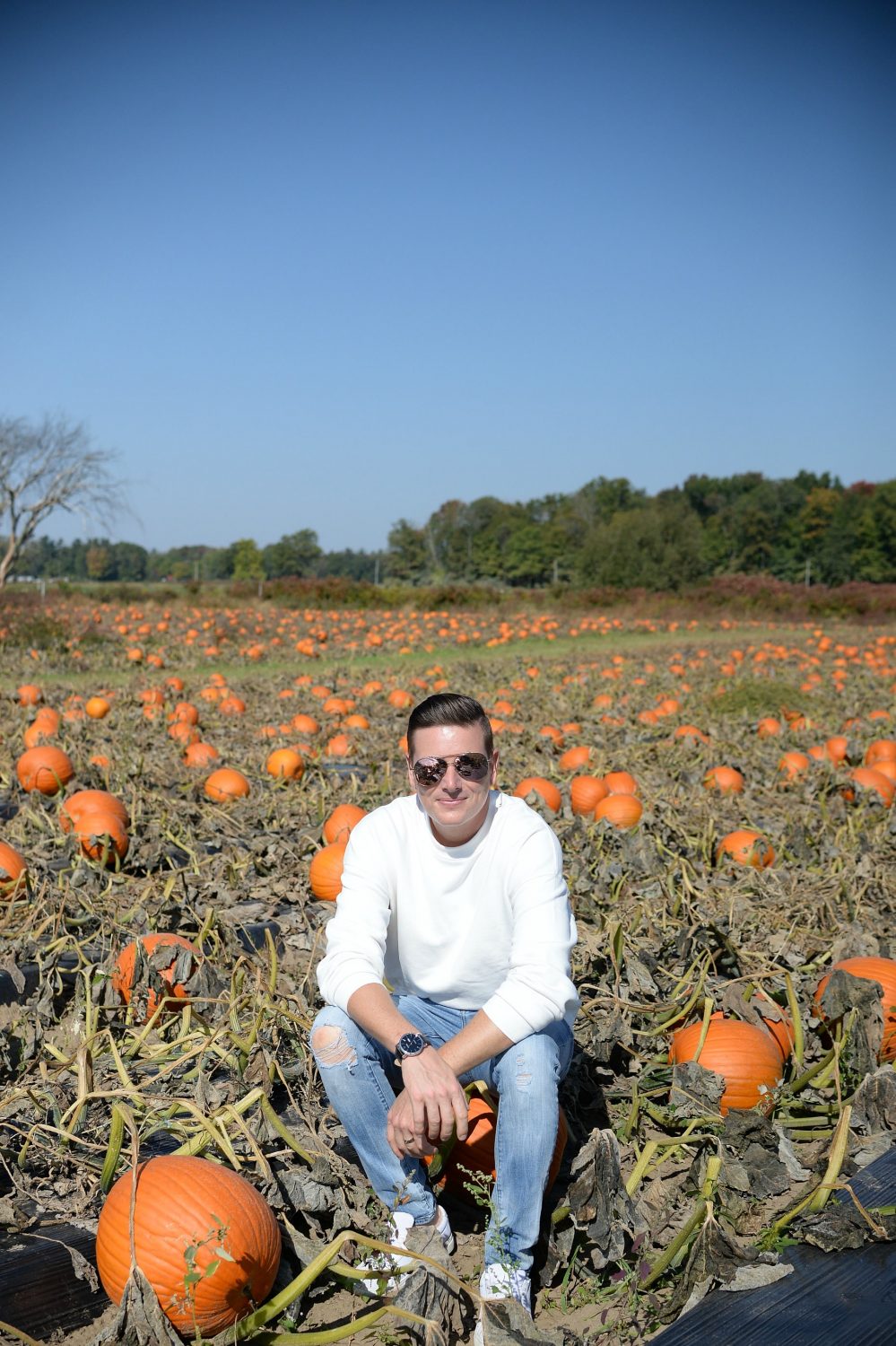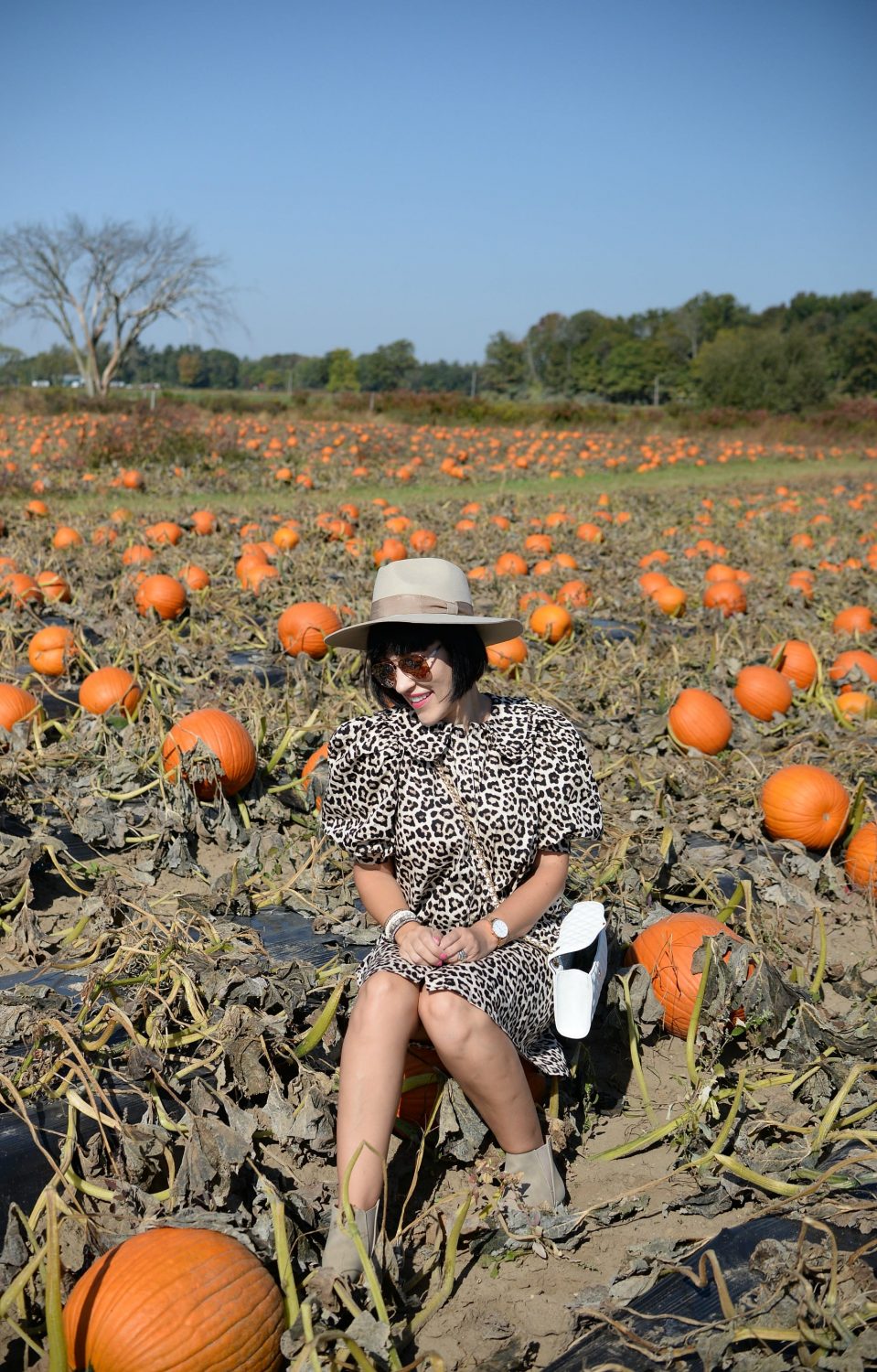 Last, but certainly not least, my friends at Kustermans Family Farm. I know a lot of us think of this farm as just a summertime activity, but trust me, its even more beautiful in the fall. Although you won't be able to pick your own blueberries or raspberries, you can take a wagon ride out to the pumpkin patch to find your perfect pumpkin. Get lost in this years brand-new Sherlock Holmes corn maze. It's the best one we've been to this season, as it took us over an hour to escape. Test your skills at mining by purchasing a bag of mining roughs and then extract the valuable minerals under running water. Another fun activity is the corn cannon. The staff with place dried corn into the cannon, you aim at the target, and watch as the compressed air launches your corn into the field. It's a lot harder than it looks. The Adventure Farm will provide hours of fun for the entire family, from the speedway and bouncy town, to the hill slide and jumping pillows, along with the hay jumps, zip line, sand hill, perfect way to spend the afternoon. Be sure to grab a cone or two to feed the farm animals. You'll instantly make new friends before the day is finished.