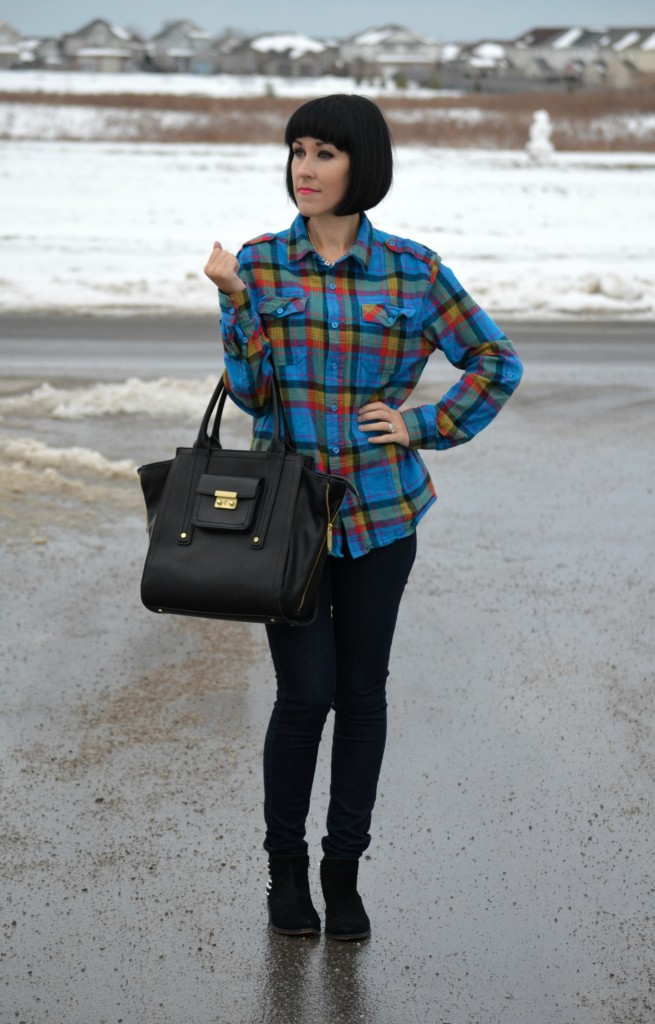 It's the first day of December, its cold and windy outside, it's Sunday and all I want to do is stay inside by the fireplace where it's warm, with the hubby.
Okay, that's all Derek and I did all day, our biggest excitement was getting ready, hoping in the car and traveling to Tim's. I may or may not be hooked on the new Tim Horton's dark roast coffee, which is doing its test run in London, ON only.
This is our second test run product, it first started with the Iced Capp, us Londoners loved it so much, it went Canada wide and is still one of the hottest selling items. I hope I'm not alone when I say, I freakin love the dark roast, dare I say, more than the original? I hope everyone else is on board with me, so the rest of Canada can test it out.
I'm taking the boyfriend trend to a whole new level today and rocking my hubby's H&M shirt. There's something about a man's shirt that just makes it seem so more comfy and warm, maybe because it's oversized and warn in? Either way, we weren't going far, just a coffee run and then back home to watch Christmas movies and eat junk. It was the perfect Sunday!

Shirt- stole from hubby (its H&M)
Purse- Phillip Lim for Target- $55
Jeans- Smart Set- $56- June 2010
Booties- Town Shoes- $165- August 2013