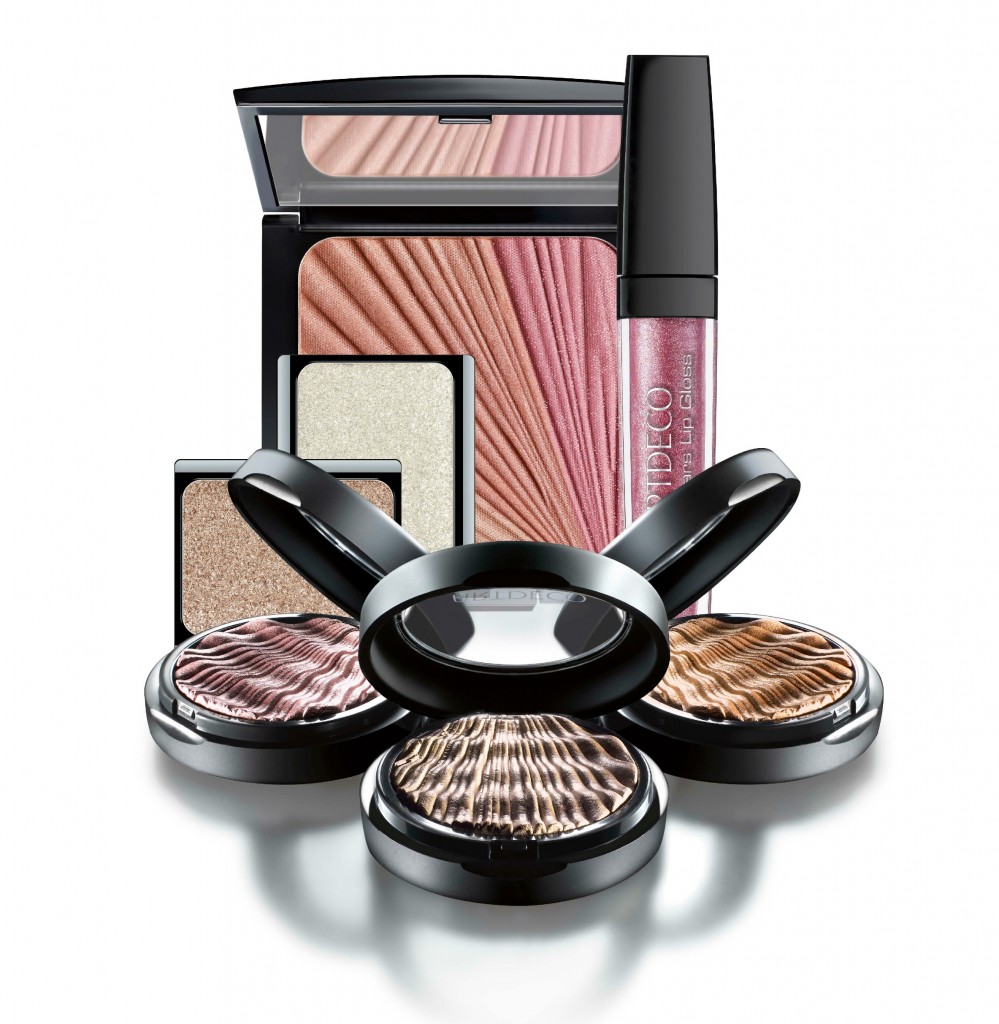 Are you looking to make a grand entrance to your next holiday party? Look no further than ARTDECO Glam Deluxe Collection 2013, a mixture between this season's hottest looks like the smoky eye to sensuously shiny lips to shimmering complexion with just the touch of glitter, guaranteed for a glamorous look, sure to turn a few heads. They've taken inspiration from the glistening snow, to celebrations, to dazzling décor, to really capture the essence and spirit of this time of year in their collection. The collection includes 6 Glam Couture Eyeshadows, 2 Glam Stars Shimmer Cream, 2 Glam Stars Liquid Eyeliner, Glam Stars Blusher, 3 Glam Stars Lip Gloss and 6 Glam Stars Eye Designer Refills.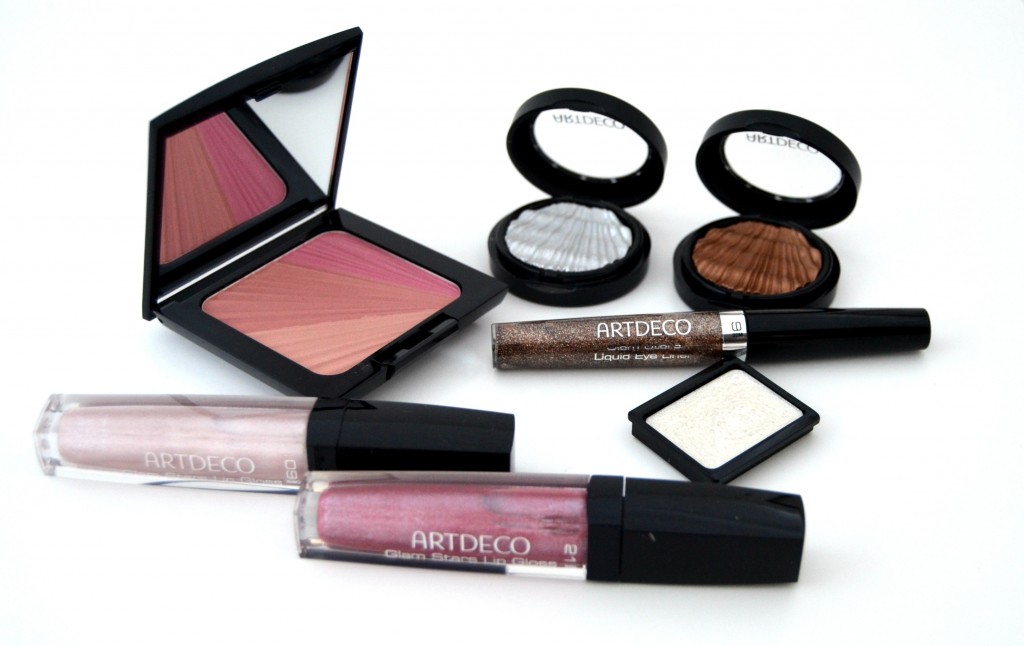 Glam Couture Eyeshadows come enclosed in a black plastic casing and features a truly unique 3D fan design with a revolutionary texture that has the feeling of a powder, baked, cream and liquid eyeshadow all in one. It consists of high proportion of natural and mineral elements that gives it its smooth texture that transforms into a soft and creamy powder when applied to the eyelid. It creates a gorgeous luminous colour that's durable and lasts the entire day when used with a primer.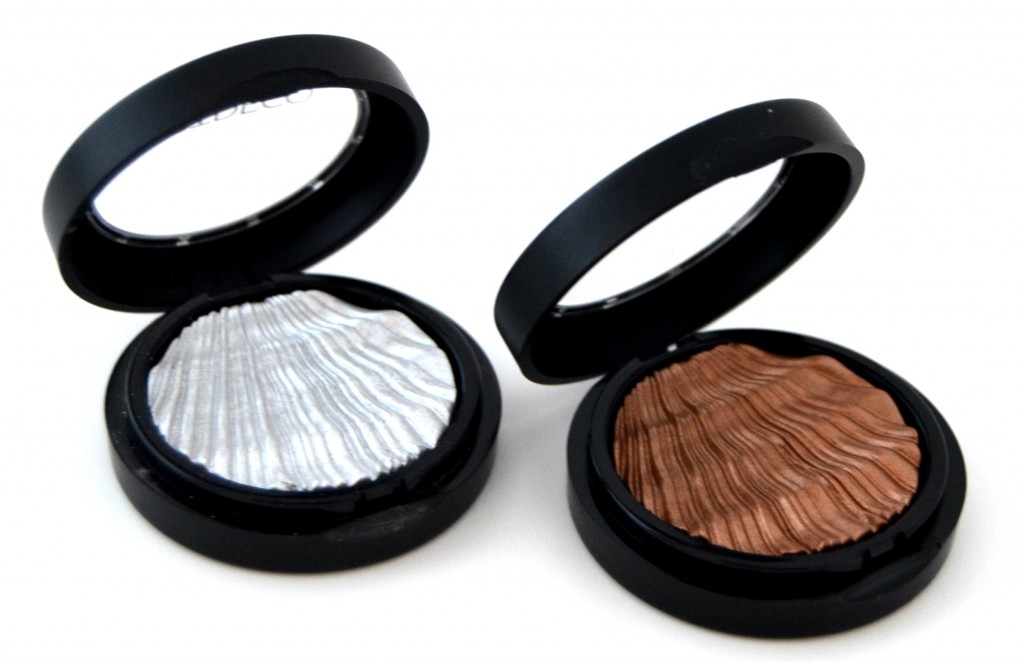 These Glam Couture Eyeshadows are probably some of the softest, most pigmented shadows I've ever used. They're super rich and creamy, apply and blend beautifully and leave the most amazing shimmer on your lids, without being too overpowering or glittery. It's available in 6 shades, No 10 Glam White Luxury, No 28 Glam Blissful Taupe, No 14 Glam Silver Crescent, No 33 Glam Bronzed Fabric, No 18 Glam Precious Rose and No 23 Glam Silken Rose and retail for $20.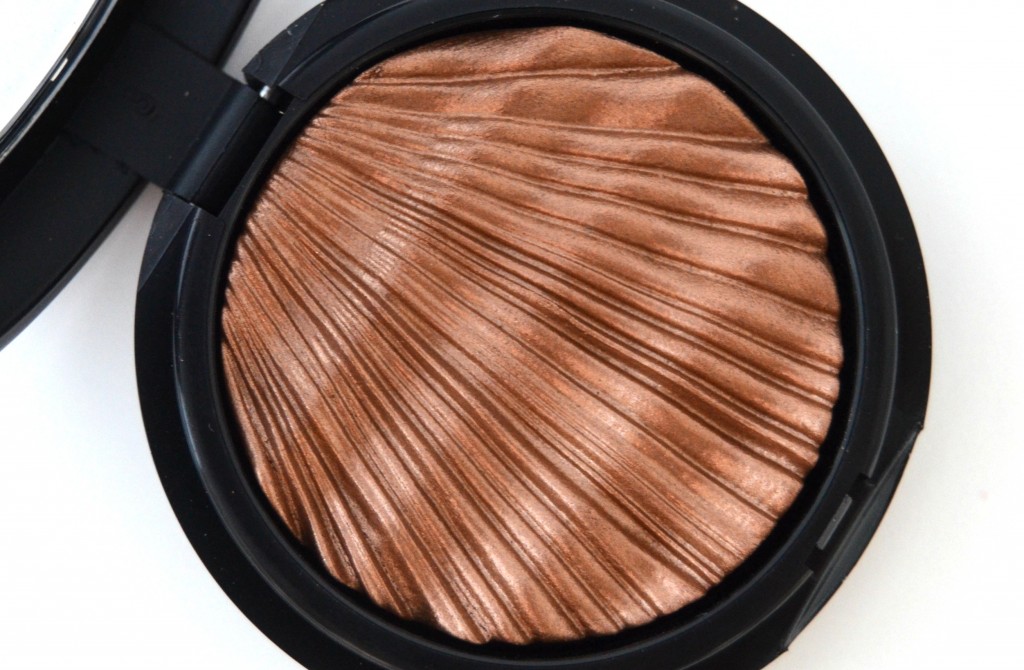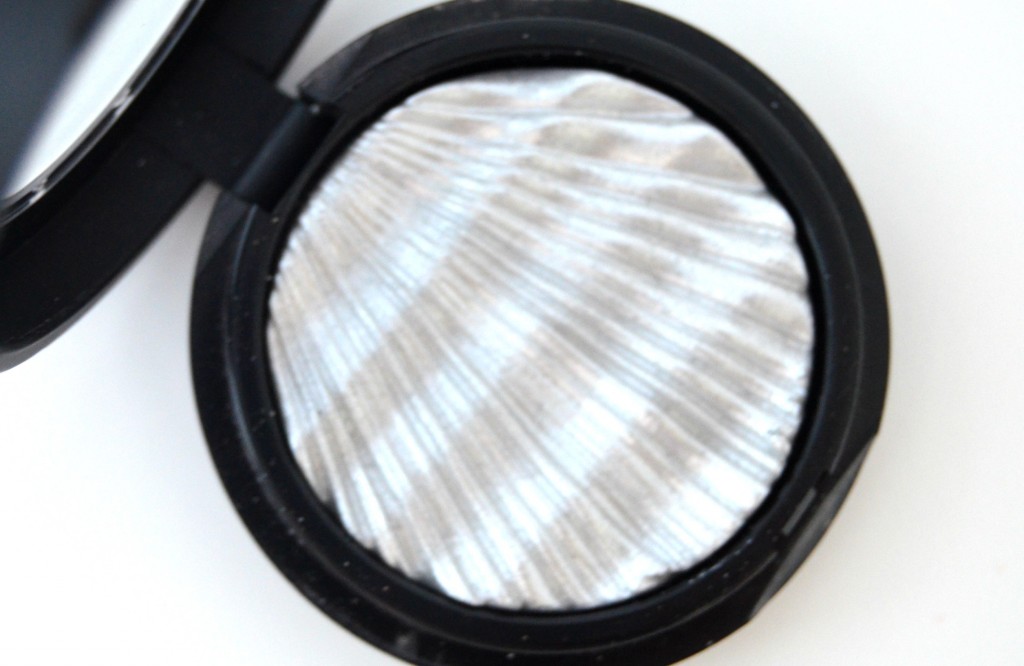 Glam Stars Shimmer Cream is a soft, silky, transparent product that can be used for anything from your eyes, to cheeks to décolleté to add a little shimmer, shine and glam to your look. It has a thick, creamy, buttery texture to it that's infused with smooth gloss particles, has shimmer throughout it and a subtle shine to it. It does take some work to get the full opaque look one might desire, but after a few layers, you get the most amazing shimmer to the skin that lasts the entire day with little to no fallout. It comes in 2 shades, No 3 Platinum and No 4 Bronze and retails for $14.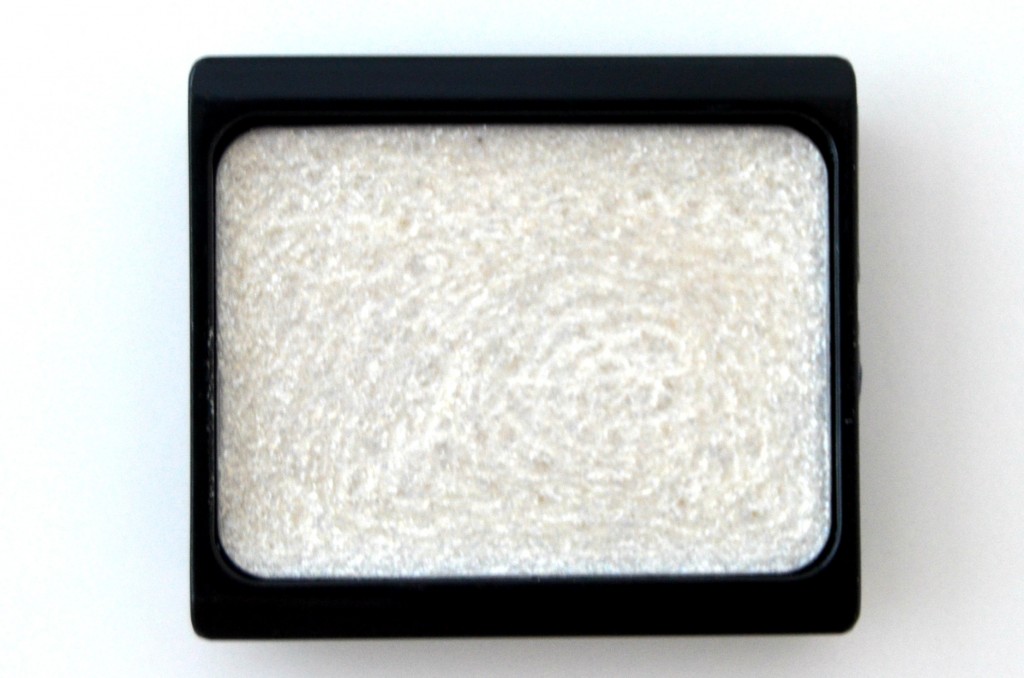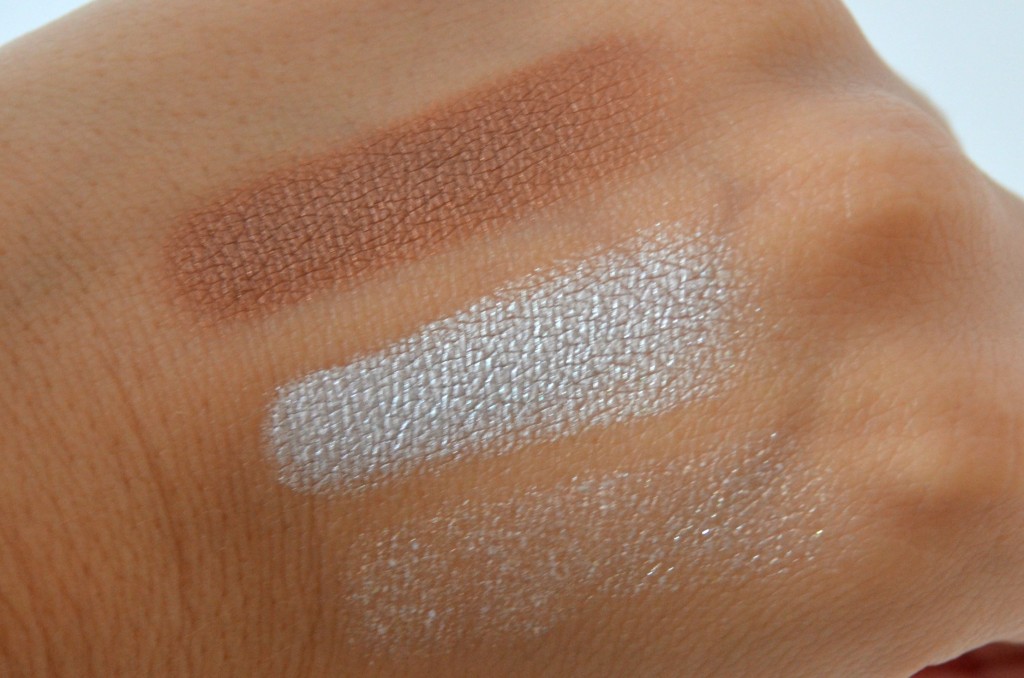 Glam Stars Liquid Eyeliner is a transparent gel with fine glitter particles throughout it. It comes with an integrated liner brush that provides an easy and even application of this luxurious liquid eyeliner. It glides on effortlessly, is buildable and creates a brilliant glitter and sparkle effect on the eyelids. It has a clear base that dries down quickly, just remember to wait about 30 seconds before blinking away, otherwise you'll have glitter on the top of your eyelid. Surprisingly it really stays put and lasts about 4 to 5 hours before fading and I wasn't left with glitter all over my face at the end of the day. It's available in 2 shades, No 9 Silvered Teak or No 2 Silver and retails for $18.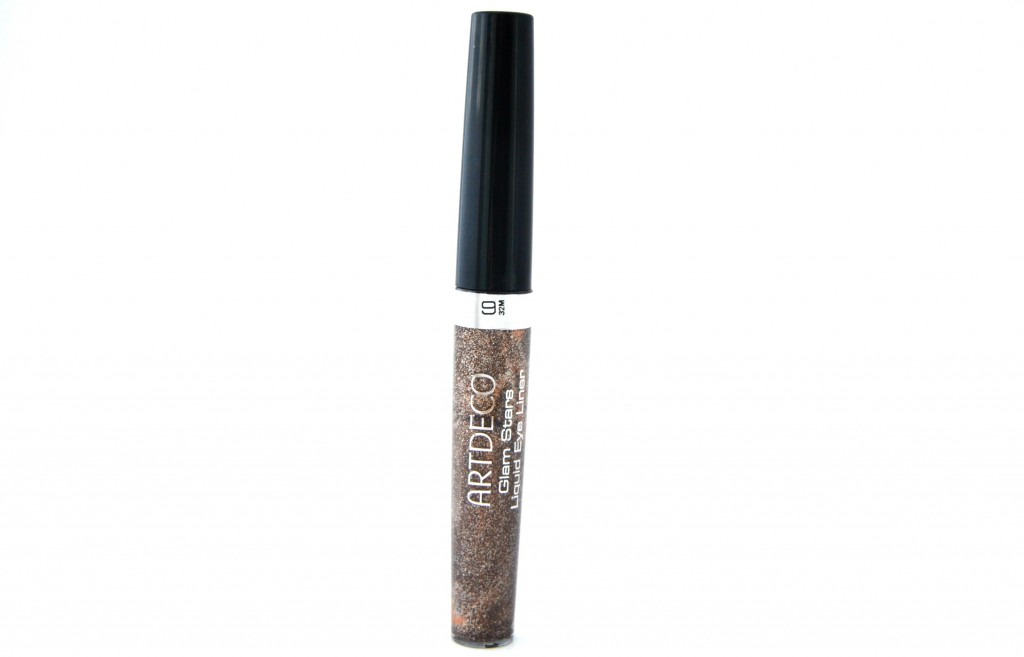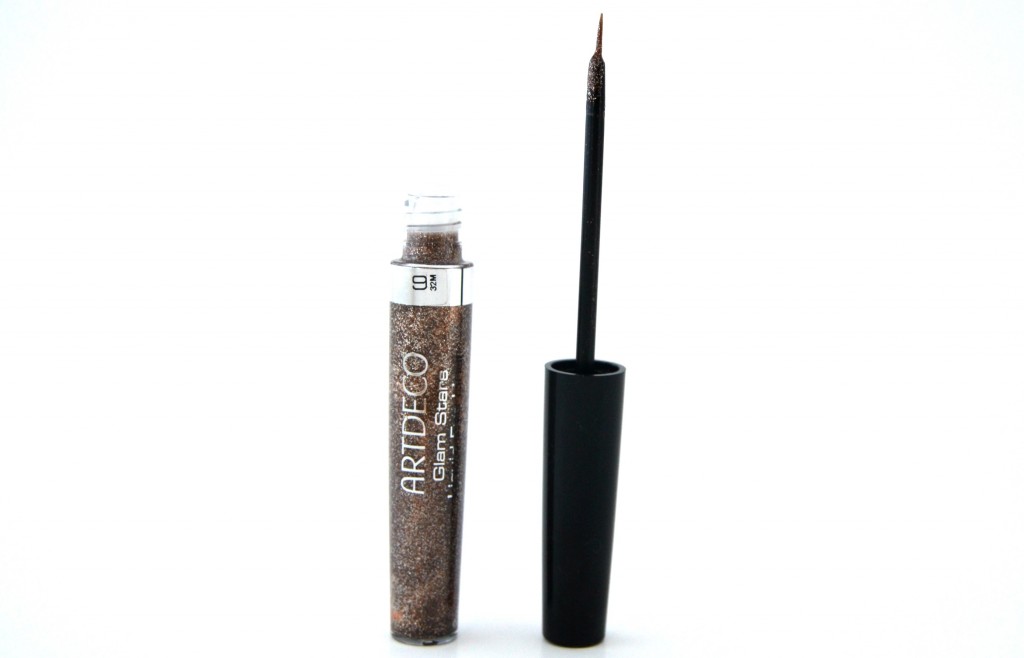 Glam Stars Blusher comes in a gorgeous gold, sea-shell effect packaging and features the perfect combination of 3 soft pastel shades of golden beige, peach and pink with a lovely sheen/ shimmer to it. You can apply each colour on their own or mix all 3 together to create a beautiful, fresh, very natural complexion to the cheeks. It contains vitamin C and E that provide an anti-aging character and gives it its soft, creamy texture that's rich and highly pigmented. It's easy to blend, can pick up each individual shade with ease and lasts the entire day without fading. It retails for $26.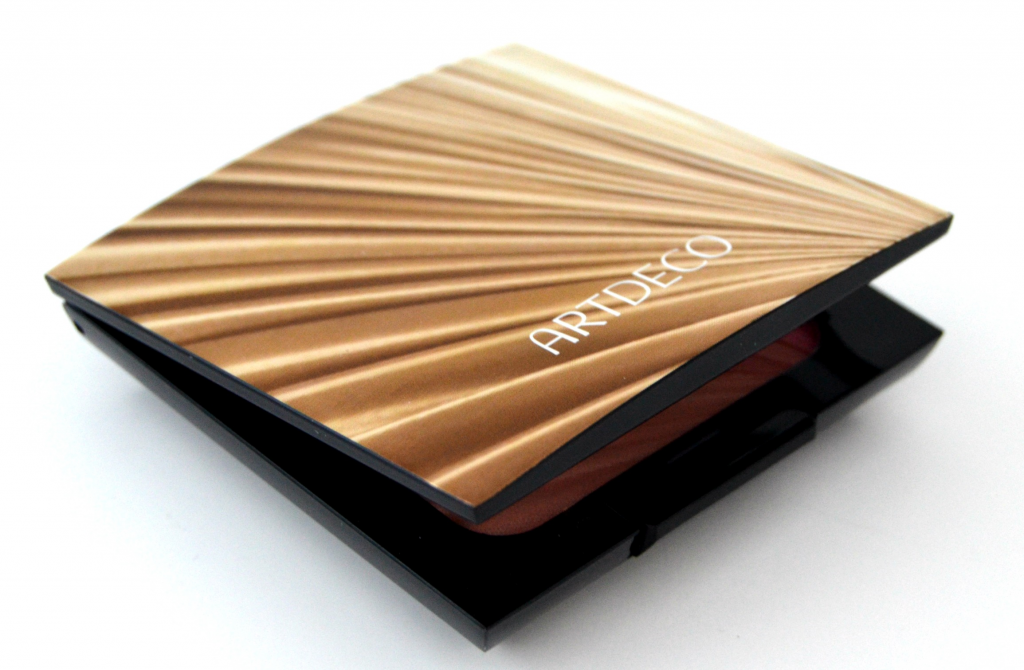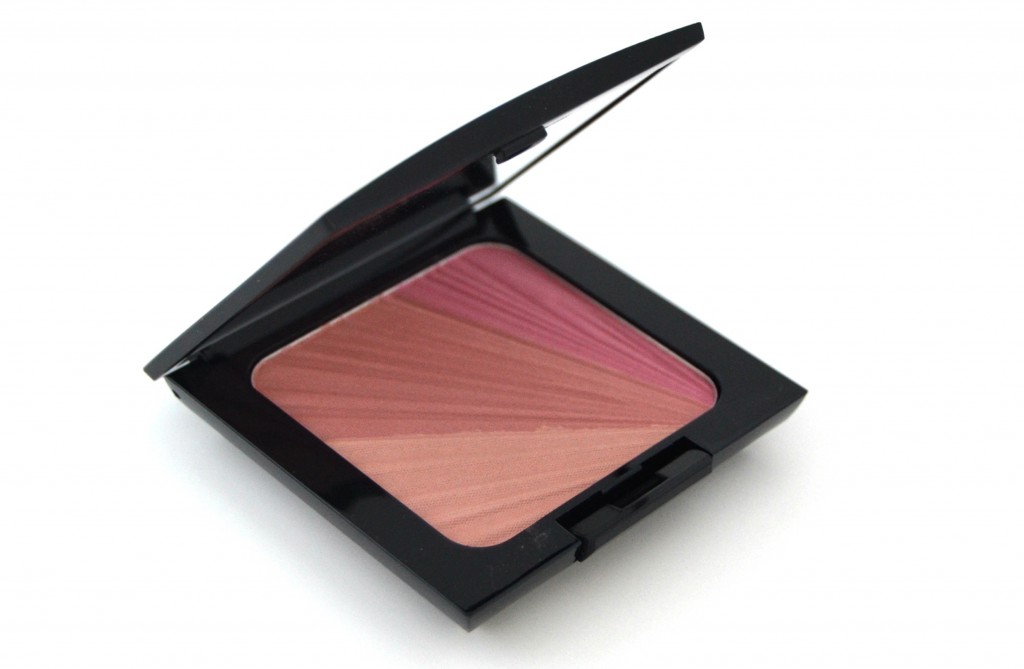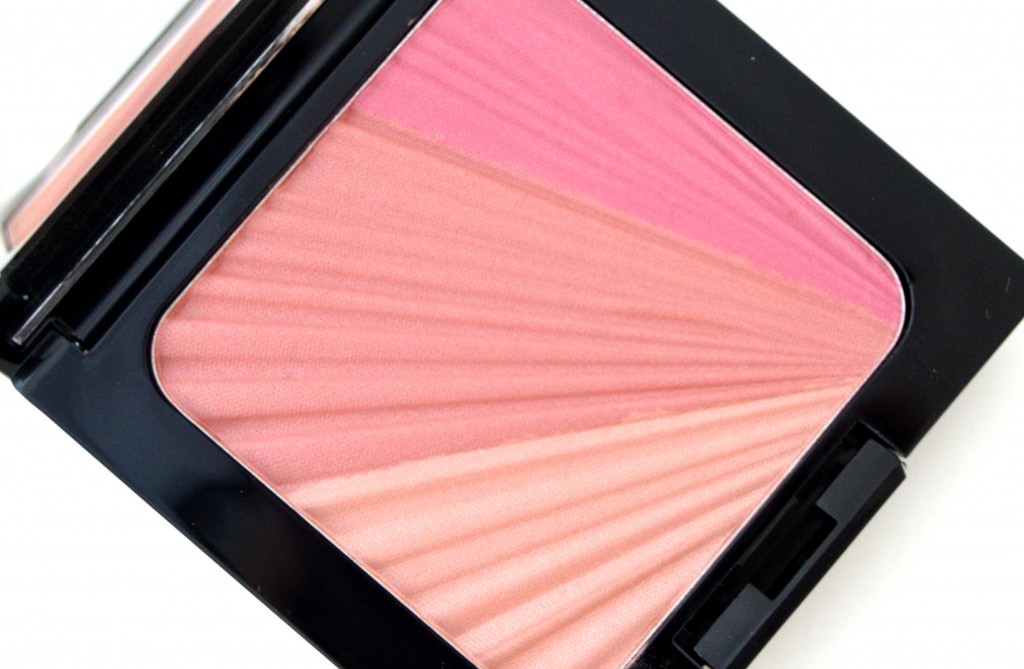 Glam Stars Lip Gloss is enriched with fine glitter particles and creates an almost wet look to the lips thanks to its ultra high gloss shine making the lips appear fuller and plumper. It's transparent and glides onto the lips with ease, but because of all the sparkle you can actually feel the glitter on the lips. It has a yummy fruity smell to it and although I would say it's pretty comfortable to wear, it does have somewhat of a stickiness to it. Unlike most lip glosses that wear off within a few hours, I can get a solid 5 to 6 hours of wear out of these, maybe it has something to do with the glitter particles? It comes in 3 shades, No 21 Glam Star Soft Pink, No 09 Glam Soft Pink and No 26 Glam Star Rosy Nude and retails for $19.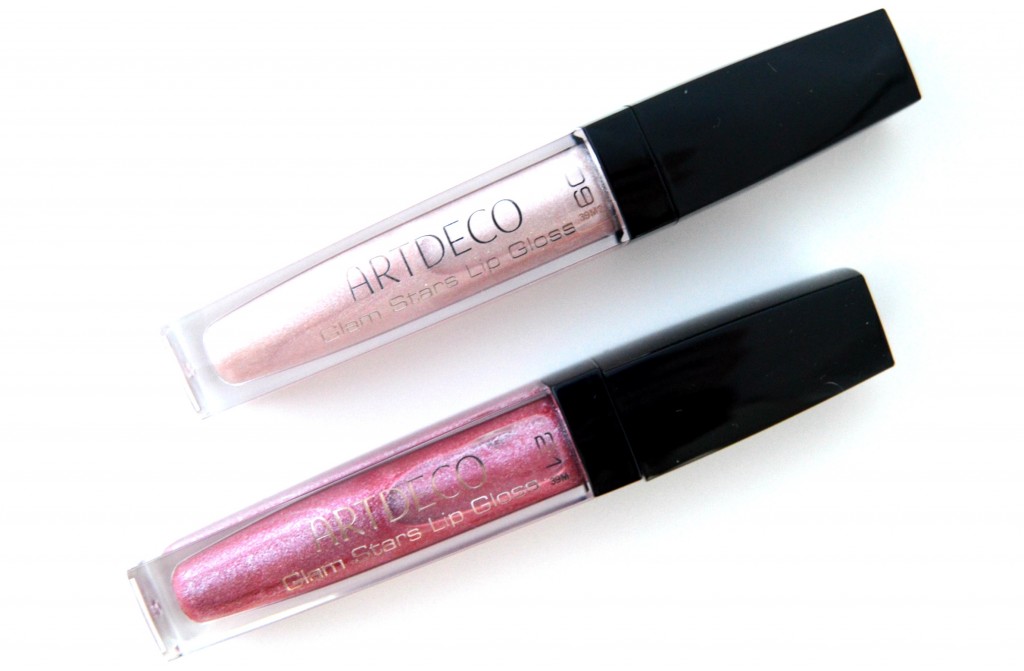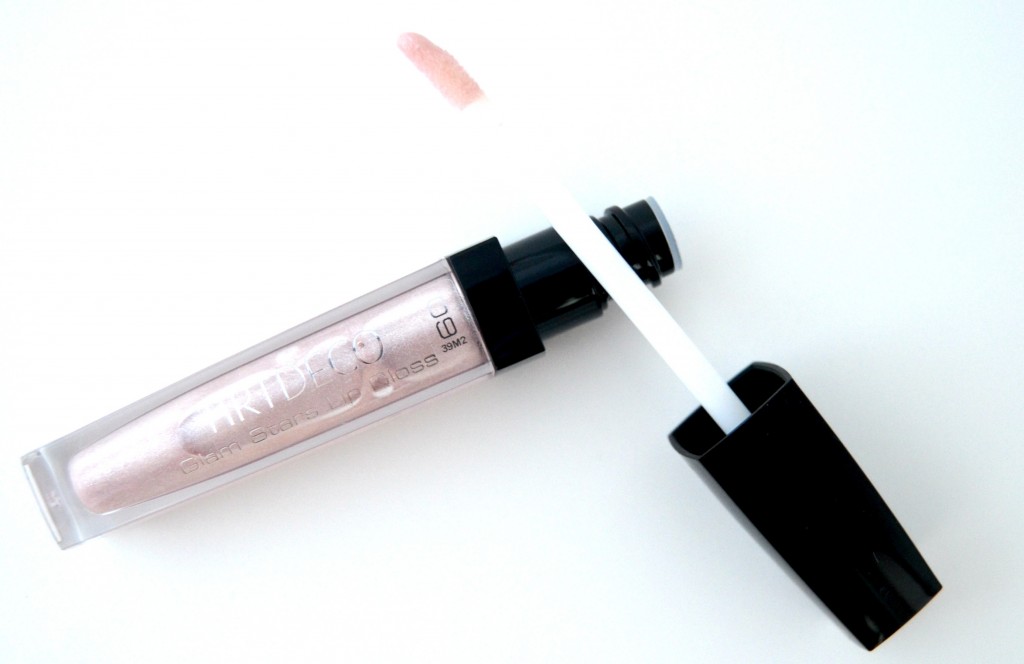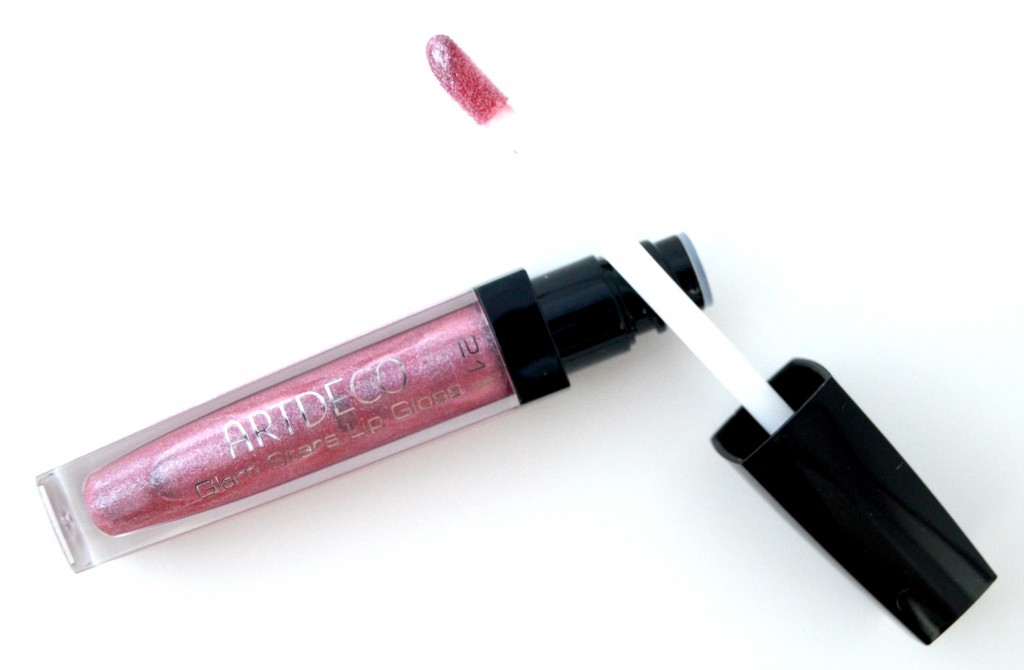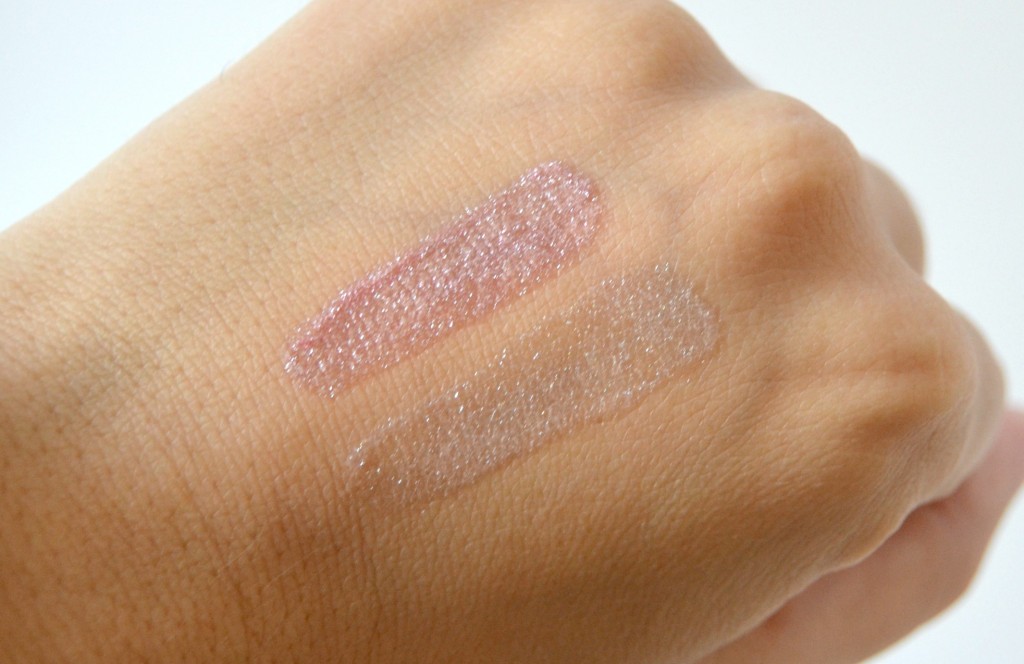 The collection also includes Glam Stars Eye Designer Refills that feature fine glittering particles in 6 shades, No 208 Glam White Moon, No 216 Glam Iconic Gold, No 228 Glam Rose Mimosa, No 245 Glam Couture Brown, No 264 Glam Silver Metal, No 236 Glam Gorgeous Aubergine and retails for $14.