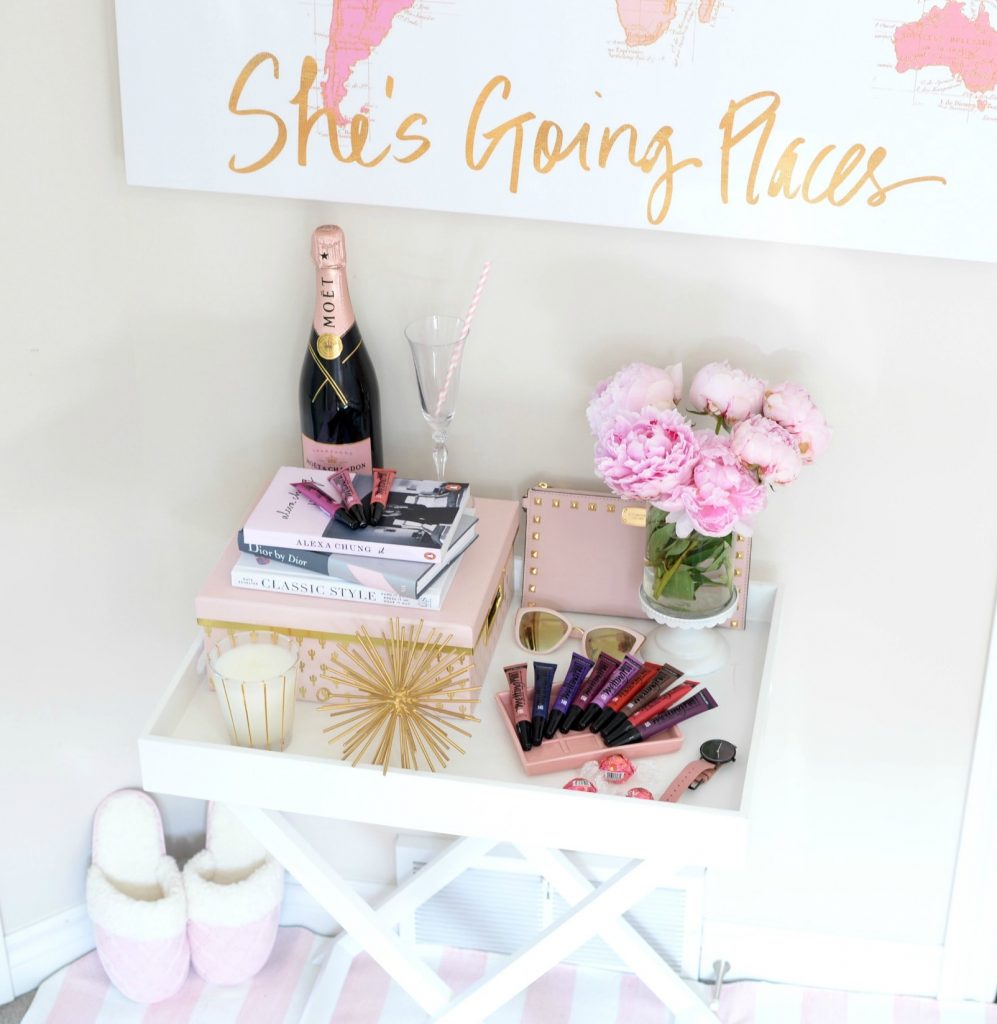 Covergirl Melting Pout Lipsticks
Liquid lipsticks can go by a lot of different names, long wearing, lip creams, lip lacquers or lips paints, but all are intended to provide intense colour that stays put the entire day. Some come in a standard lipgloss packaging with doe foot wand, while others prefer a squeeze tube for easy application. A liquid lipstick is the perfect combination between a regular lipstick and a gloss. You get the true opaque coverage of a lipstick with the added shine of a gloss. Creating a poutier, fuller lip is achieved effortlessly, without a lip liner, allowing for quick and easy application process.  First came the Too Faced Melted Liquid Lipstick, then came Maybelline Color Jolt Intense Lip Paints, followed by L'Oreal Infallible Lip Paint and now the new Covergirl Melting Pout Lipsticks.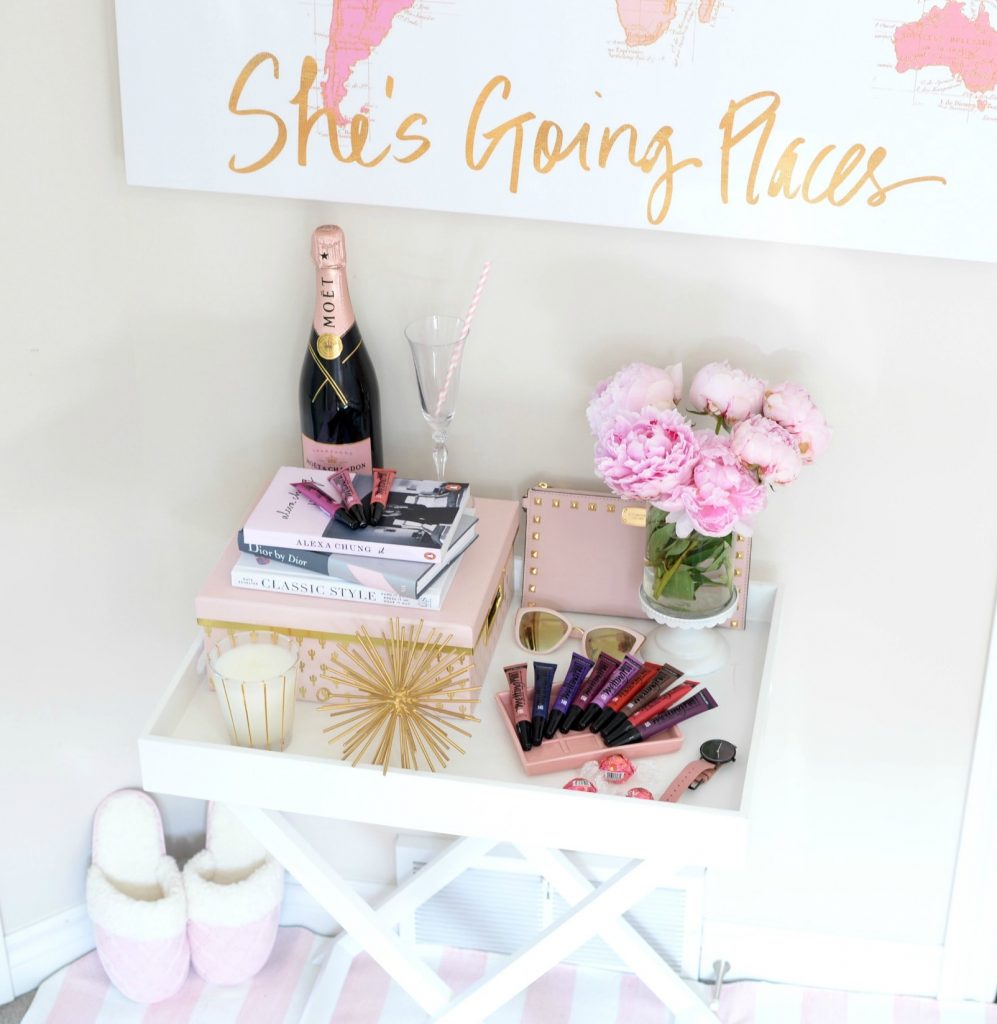 Unlike other brands, which leave your lips feeling dry and uncomfortable, Covergirl managed to release a formula that not only adds mega shine and intense colour, but leaves lips soft, smooth and hydrated. Covergirl Melting Pout Lipsticks feature a rich and ultra-creamy texture and comes in a squeeze tube with soft, slanted doe foot applicator. Its unique gel-like texture glides across the lips with ease. Its silky consistency applies smoothly and evenly, fully saturating your lips with extreme pigment, for a truly opaque finish in a single coat. It's completely weightless once applied and its slightly hydrating formula ensures your lips stay comfortable the entire day. Its buildable formula allows you to build up the intensity, if desired, but can also be sheered out for a subtler daytime look. It wears beautifully for upwards of 5+ hours without feeling sticky, greasy or caky. As it slowly starts to wear, it fades seamlessly into the skin without looking uneven or patchy.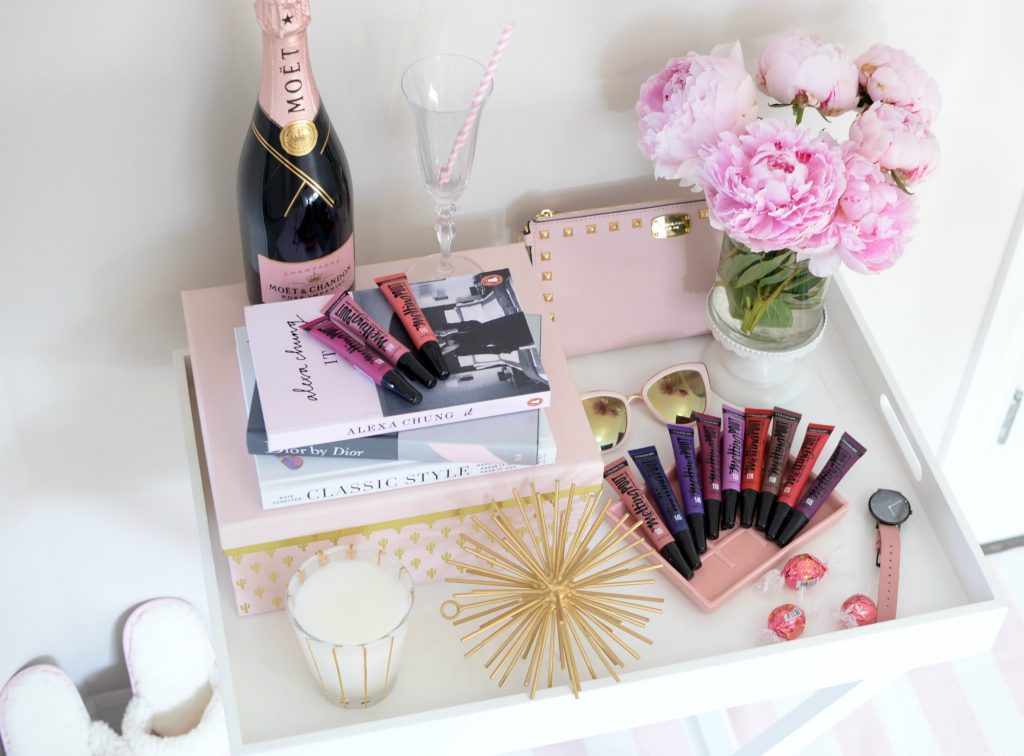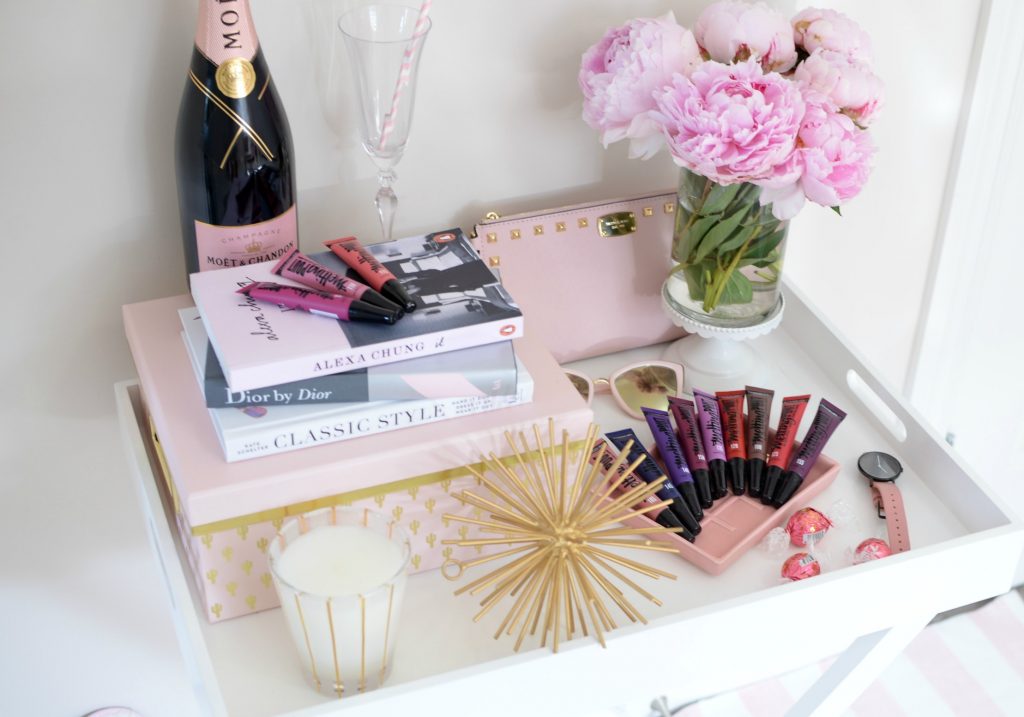 With matte liquid lipsticks still running the beauty game, it's nice to have alternatives. The last thing I want in the dead of summer, is a thick, heavy and cakey lipstick weighing me down. The new Covergirl Melting Pout Lipsticks provide me with a burst of vivid and intense colour, with a slight plumpness, thanks to its ultra glossy finish. Not only is it pleasant and comfortable to wear, it doesn't seem to migrate or bleed outside the lines like other liquid lipsticks. From the moment I apply it, until it starts to fade, the colour stays rich and bold. There's no need for a lip liner or lip primer, the colour doesn't budge for hours on end. The soft paler shades are perfect for every day wear, whereas the bolder, brighter shades take you well into the evening. For those with a sensitive smell or like their lipsticks unscented, you'll be happy to know, these are completely fragrance-free.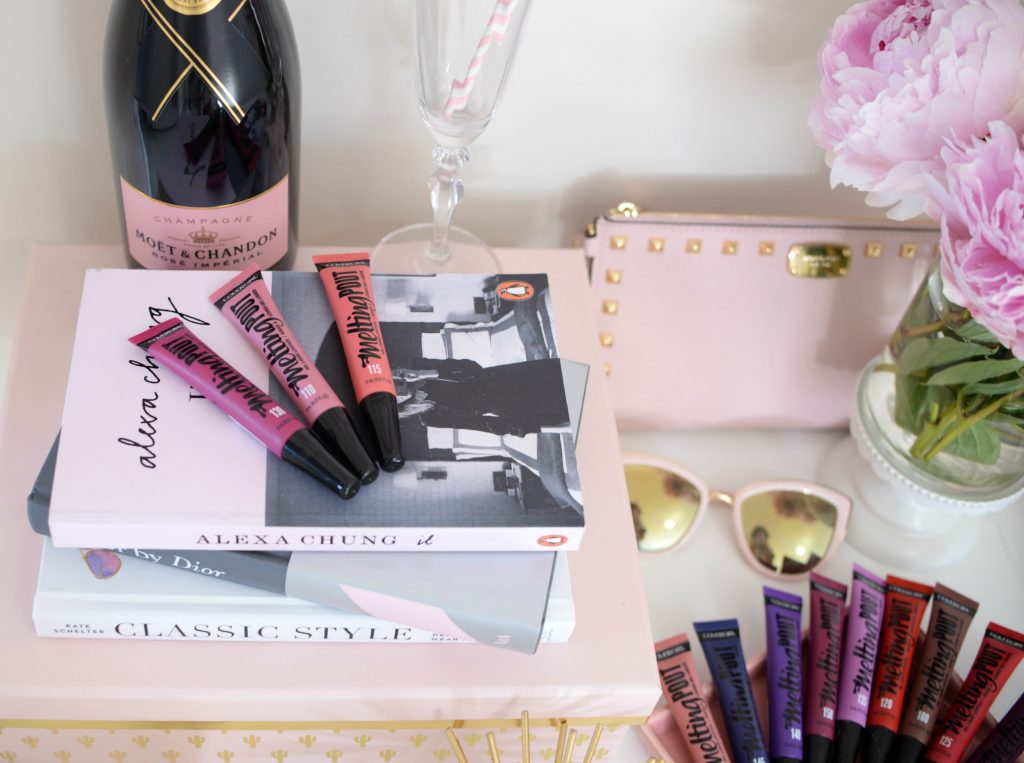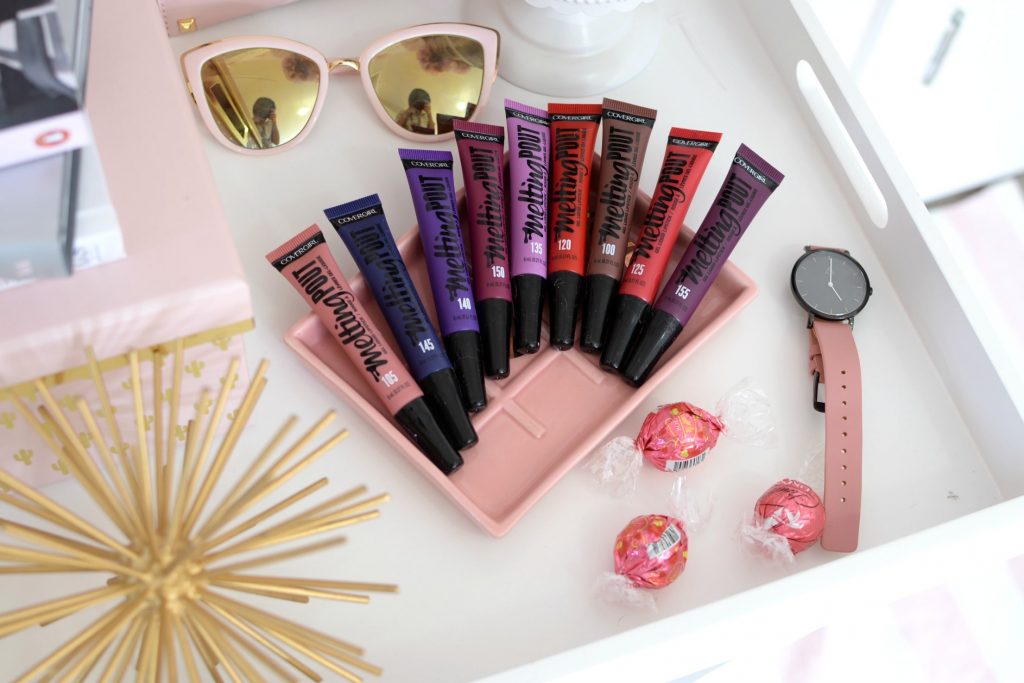 I love that I only need one coat of the new Covergirl Melting Pout Lipsticks. I can achieve full opaque pigment in a single swipe, but on days when I'm looking for a more dramatic effect, I can go ahead and apply a second coat. Its buildable formula allows me to blot in between coats to ensure the colour stays in place all day and all night. Its pretty much budge-proof, meaning I can kiss, eat and drink without the lipstick colour transferring. So many lip products melt down your face when the weather heats up, but its long-wearing polymers won't slide around no matter how hot it gets this summer.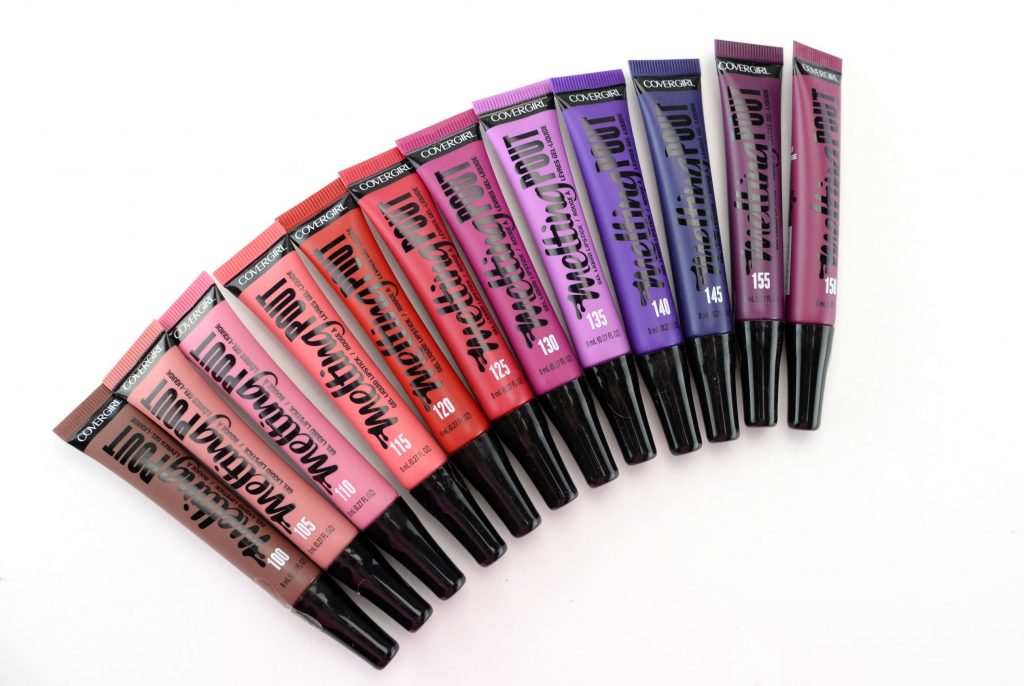 For a lipstick hoarder like myself, I'm always anxious to buy the hottest new lip product on the market. A trendy new lipstick can instantly brighten my day. Unlike traditional liquid lipsticks that can be quite messy, the Covergirl Melting Pout Lipsticks are extremely easy to apply. Bold colour, smudge-proof, long-staying and non-drying…doesn't get any better than that, besides the price point… it's under $10 and in 12 electrifying colours.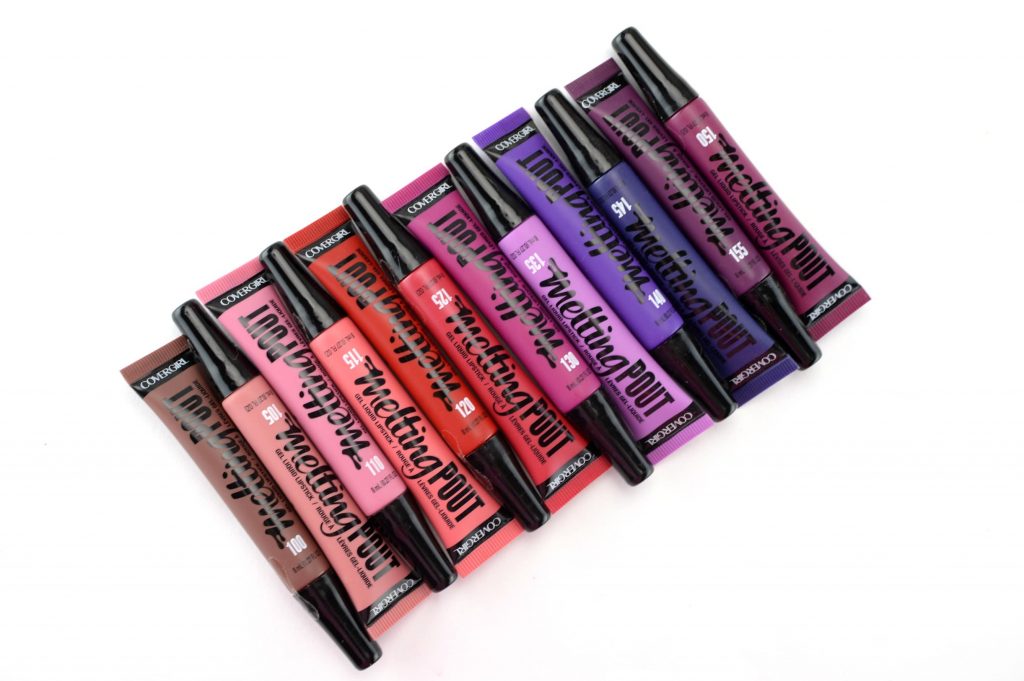 Covergirl Melting Pout Lipstick in Gelebrity, Gel-ful, Evan-gel-ical, Gelebrate, Tan-gel-o and Gell Yes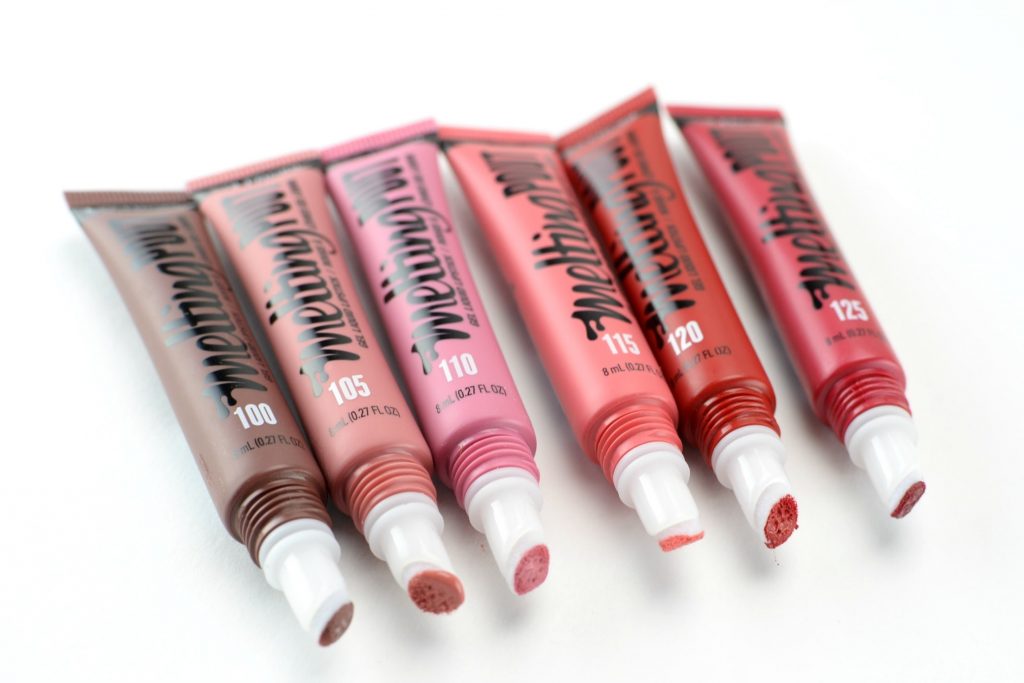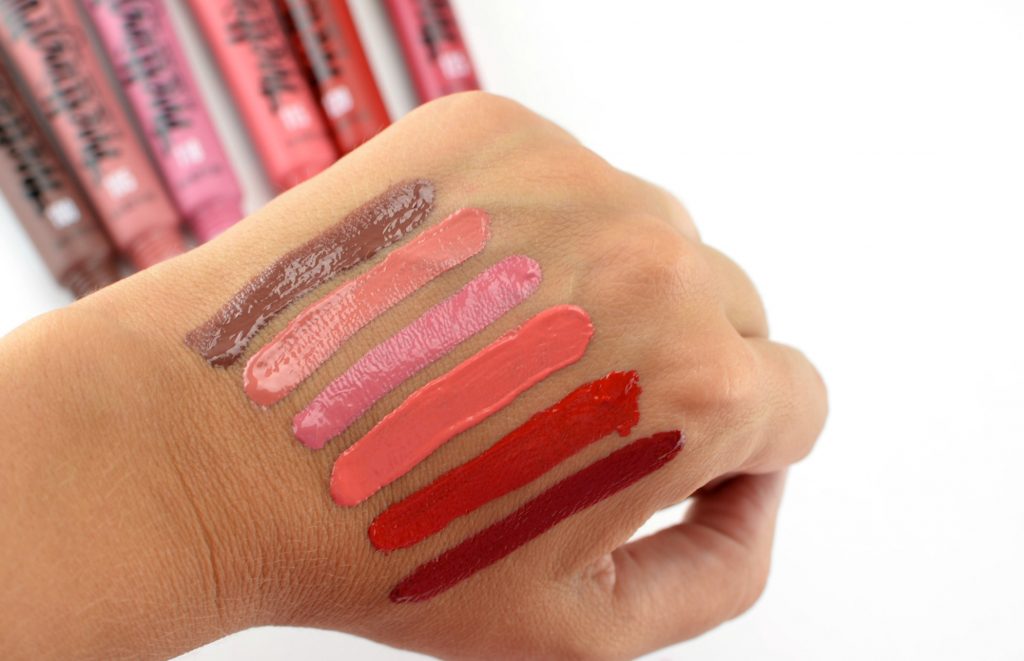 Covergirl Melting Pout in Don't Be Gelly, Gelfriend, Gellie Jelly, Gel-bird, Raspberry Gelly and Gel-mate