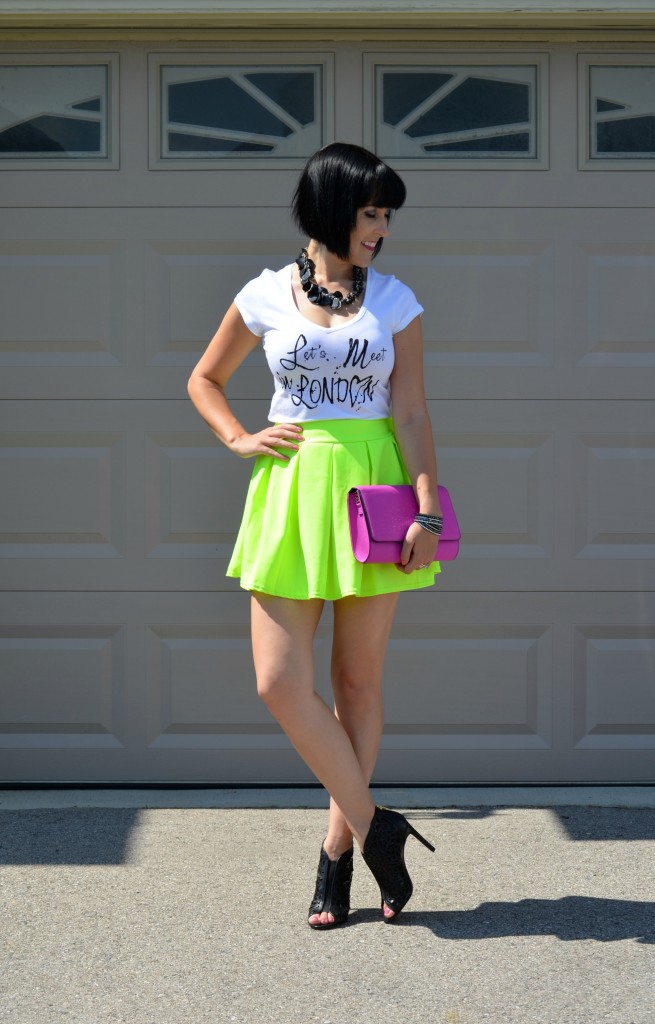 Let's Meet in London

I think the weather is a little confused? High 30's…. I'll take it!
Just as everyone was getting ready for fall, Mother Nature hits us with extremely high temperatures. Summer is finally here. Today was the perfect time to pull out this neon green skirt I've been saving in my closet for warmer weather. I thought I was going to have to save it for next summer, but I was wrong. I've been obsessed with bold, bright and neon colours (check out another favourite neon skirt of mine here) this season and this neon green skirt might be one of my faves. Also today was the perfect time to rock my new "Let's Meet in London" tee. Although I'm pretty sure it's referring to London, England, I see no Tower Bridge, London Eye, Buckingham Palace or London Bridge, so I'm going with London, ON!
Tee- Smart Set
Necklace- c/o Very Valero
Clutch- H&M
Bracelet- c/o Swarovski
Skirt- eBay
Heels- DSW