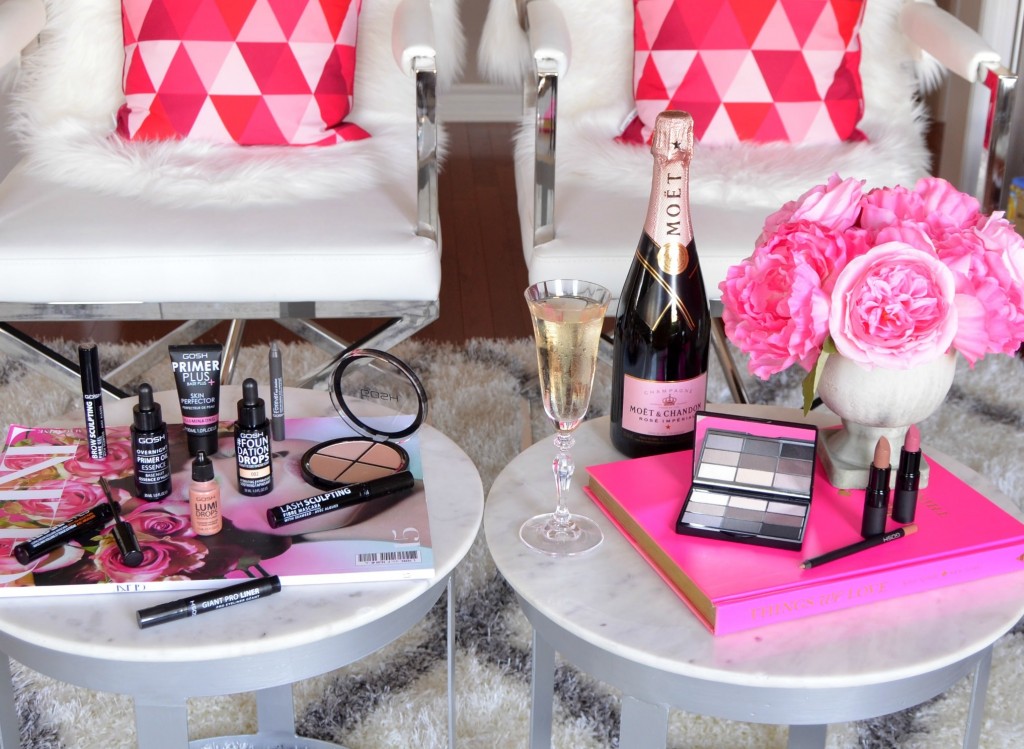 Found at Shoppers Drug Mart

As much as I adore limited edition products, I hate falling in love with something, only for it to be sold out weeks later. There's something satisfying about buying a product that you know will always be on the shelf. Knowing that it's available any time you run out and need to repurchase.  GOSH Cosmetics already has a fairly large selection of unique, innovated and beauty must-haves, but it just got better. This season they've released even more revolutionized products to their core lineup. No need to rush out and purchase all these products at once. You'll be able to get your hands on these all year round. From fiber mascaras, to liquid highlighters, to foundation drops and strobing palettes, GOSH has you covered. All your basic makeup needs in one spot.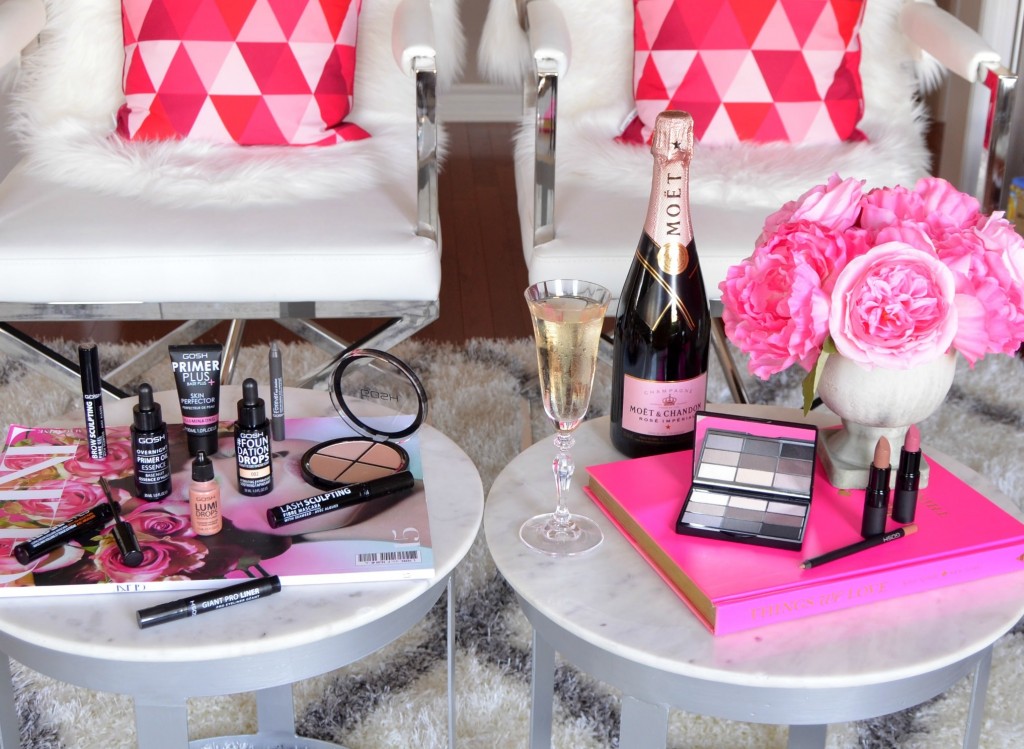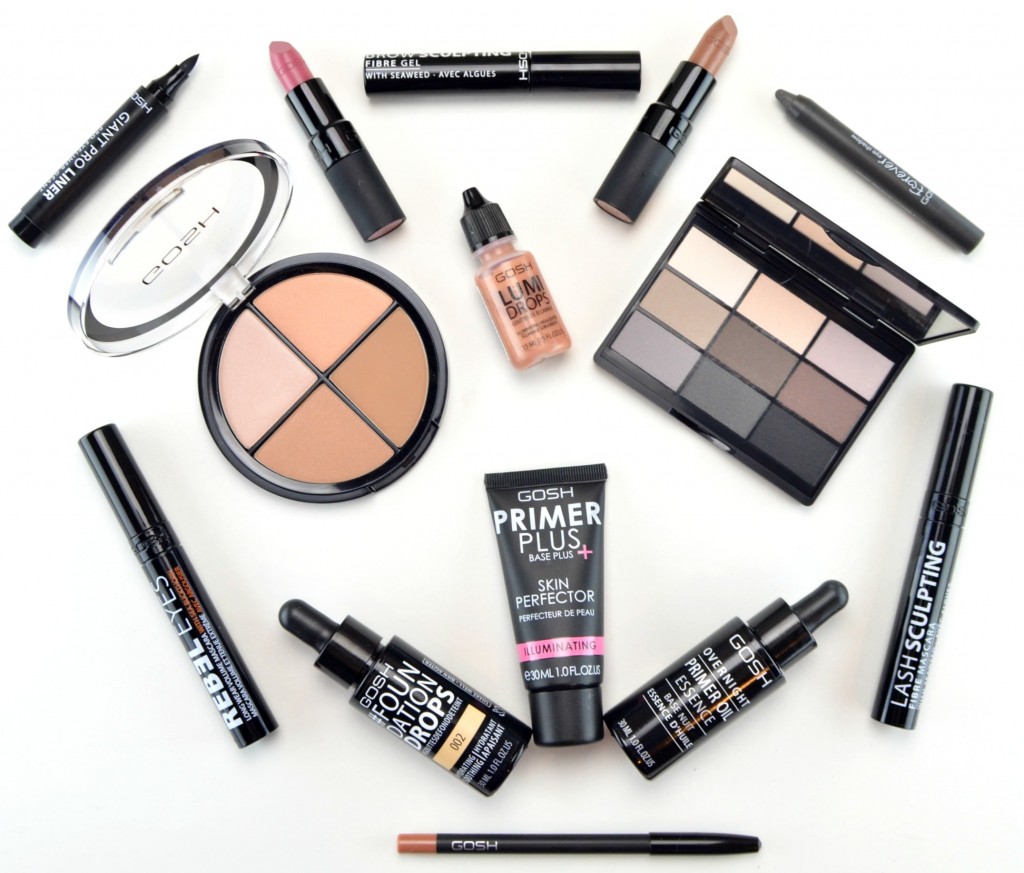 Let's talk eyes first, starting with the GOSH 9 Shades To Be Cool In Copenhagen. This 9 pan eyeshadow palette comes in a sleek, black, matte packaging with full-size mirror on the inside lid. It features intensely rich and creamy, highly pigmented matte shadows inspired by the cool colours of the Nordic Lights. Everything from your basic soft nudes to rich and deep browns, along with stunning greys and smoky black tones. This palette has everything you need to go from day to night. You can easily mix and match the different hues for a subtle work appropriate look or vamp, smoky look for evening. It retails for $20.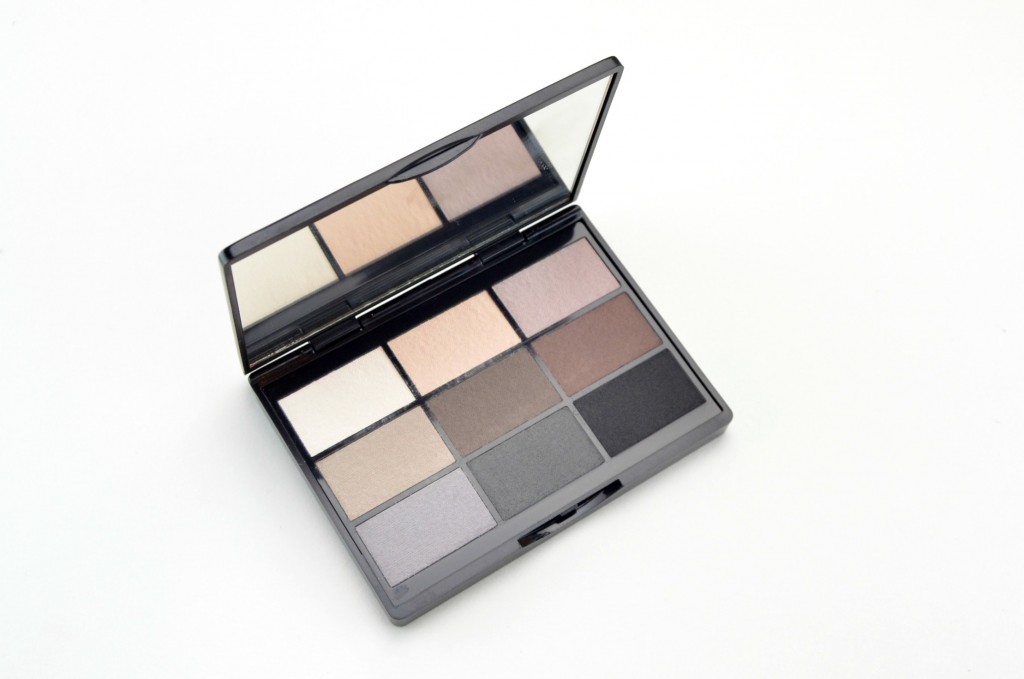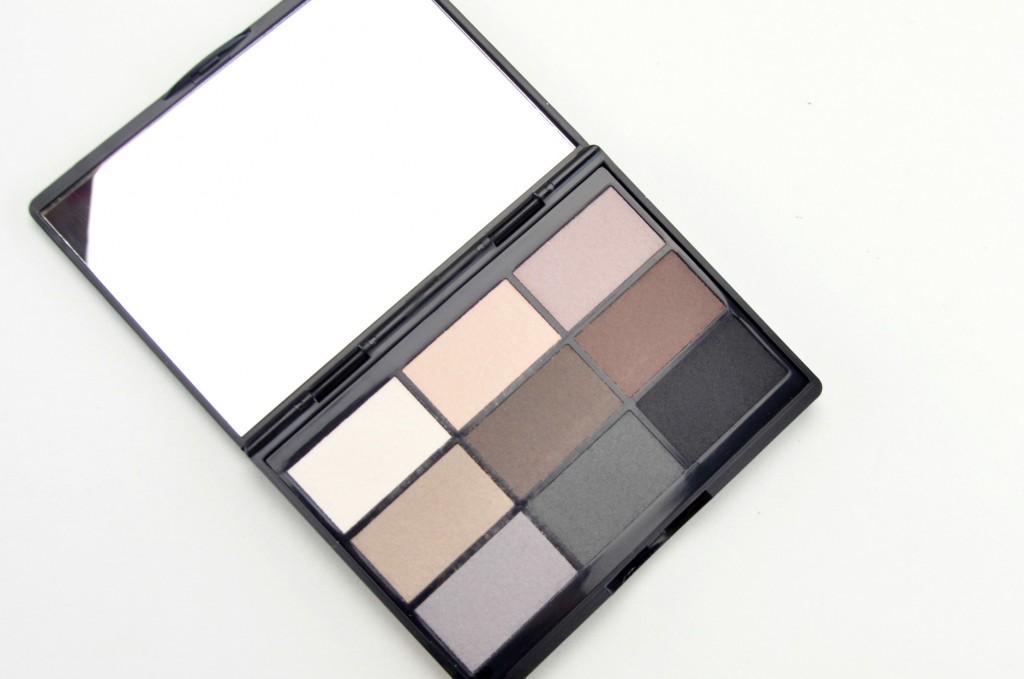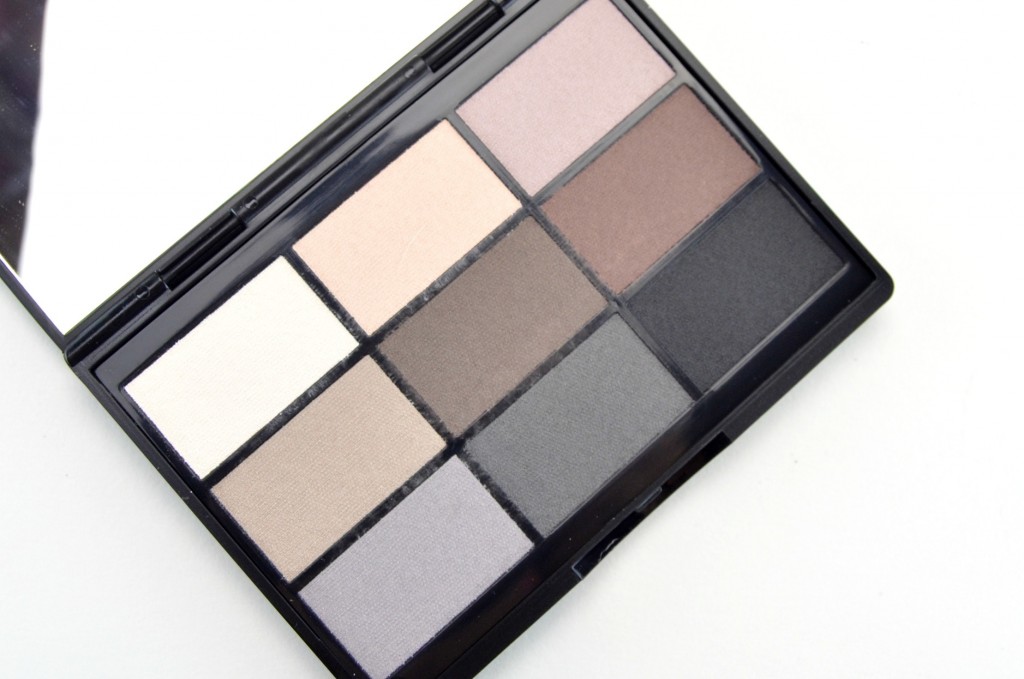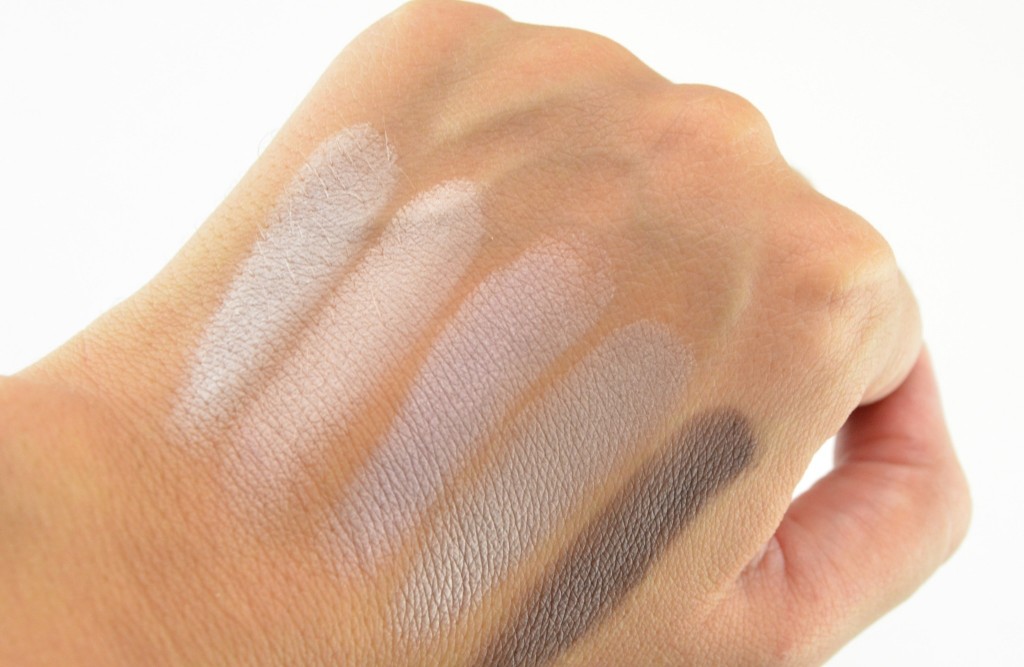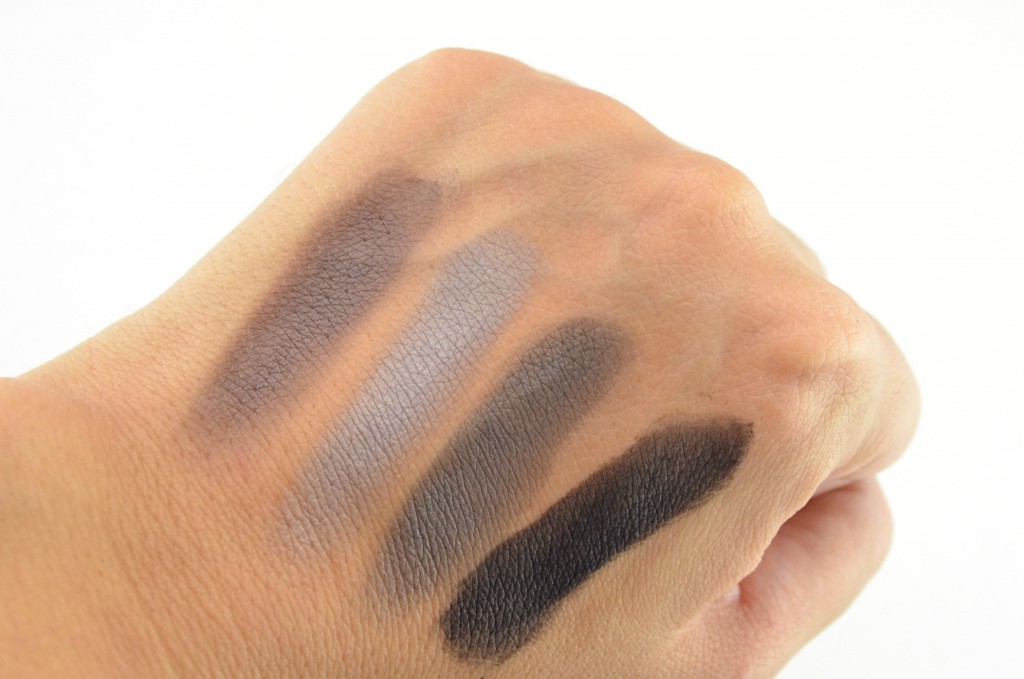 I fell in love with GOSH Forever Eyeshadow Sticks a few years ago, thanks to its jumbo-size applicator. It instantly creates a dramatic look in a single stroke. The brand has now released a matte version of these twist-up, ultra-smooth, velvety and creamy eyeshadows. GOSH Forever Matt Eye Shadow Stick is a multi-functional product that can be used as a primer, all over lid colour or even as an eyeliner. It applies and blends out seamlessly for a long-lasting, intense matte finish. It comes in Nougat, Twisted Brown, Dark Brown and Dark Grey for $14 each.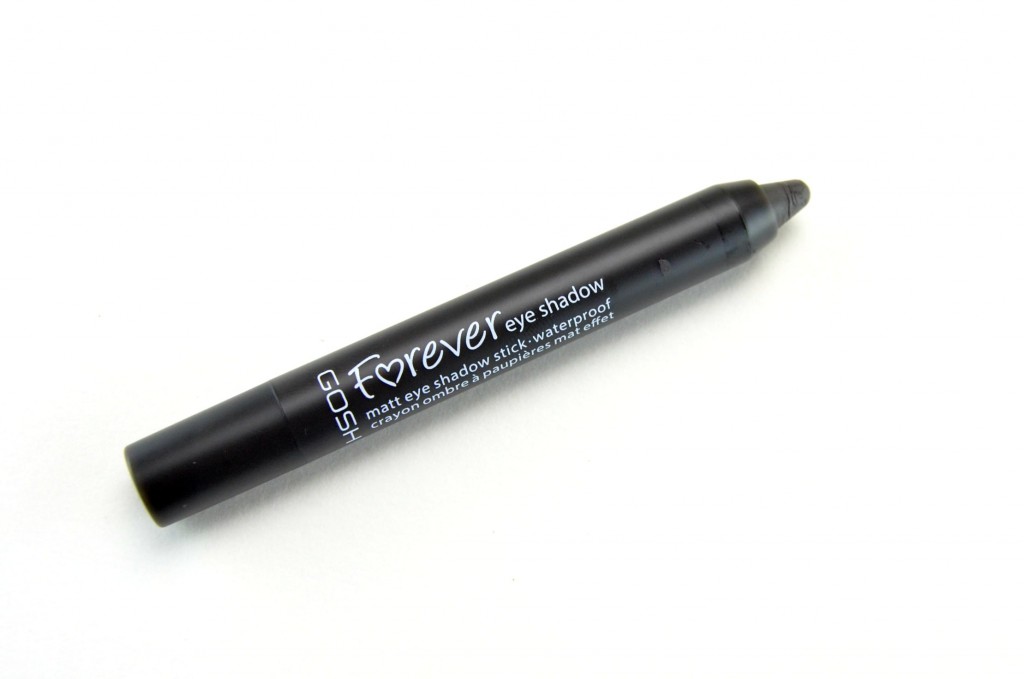 Looking for a thick, intense, bold eyeliner, the GOSH Giant Pro Liner has you covered. This graphic eyeliner features a slightly flexible, slightly blendable pointed tip that almost looks like a marker. Its unique design allows you to quickly create both thick and thin lines with total control. Its creamy, incredibly wet texture glides across the lid with ease, seamlessly creating the perfect line without pulling or tugging. It dries and sets within seconds to a completely jet black, long-lasting finish. This liner doesn't crease, crack or budge the entire day, yet is easily removable. It retails for $16.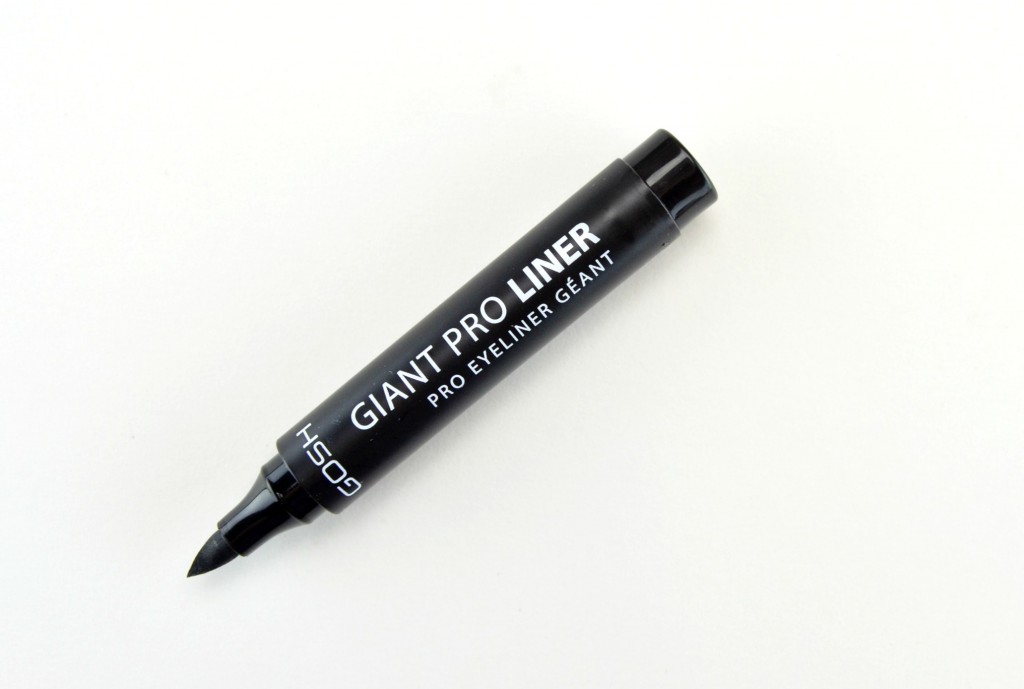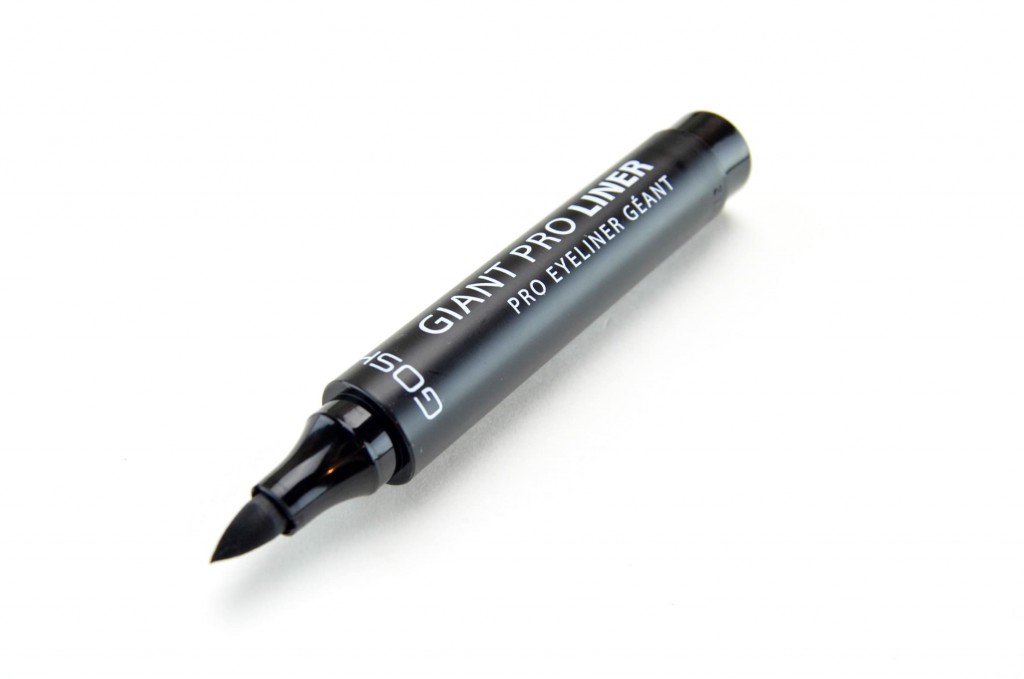 Longer, fuller, more dramatic lashes is what you get with GOSH Lash Sculpting Fiber Mascara. It comes with a round Tynex brush to help shape, volumize and lengthen each lash. Its unique fiber formula helps to build up each lash for mega drama. Its wide plastic wand combs through each lash giving them definition and separation. The formula is quite wet, which can get messy if you're not careful, but sets and dries fairly quickly. Its Bladderwrack seaweed helps to protect, add nutrients and moisture to each lash for soft, flexible lashes that are never stiff or crunchy. It retails for $17.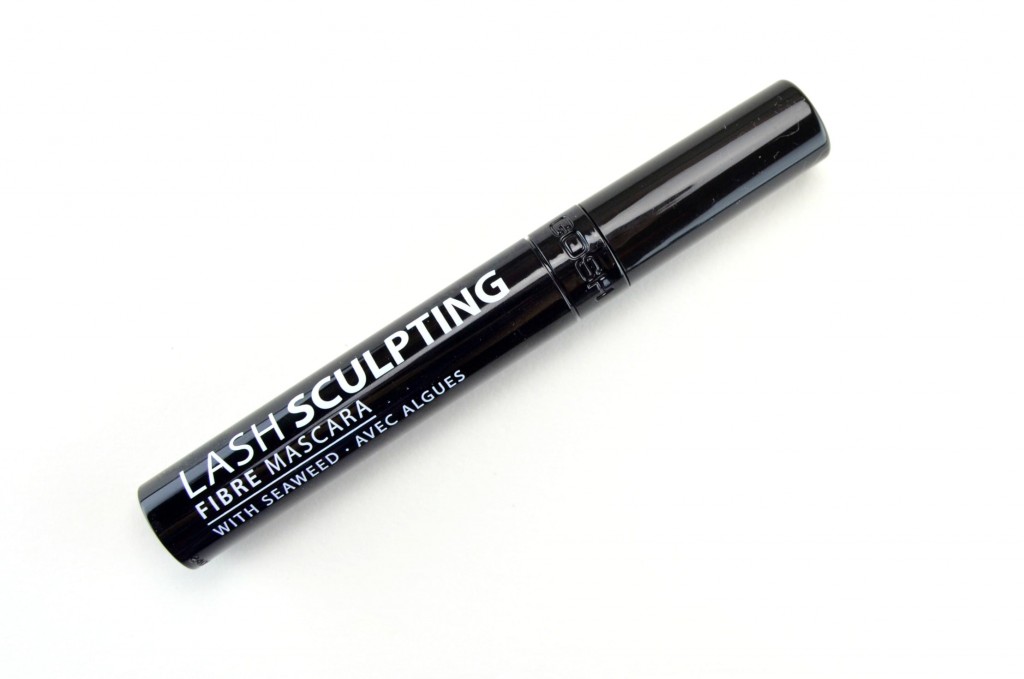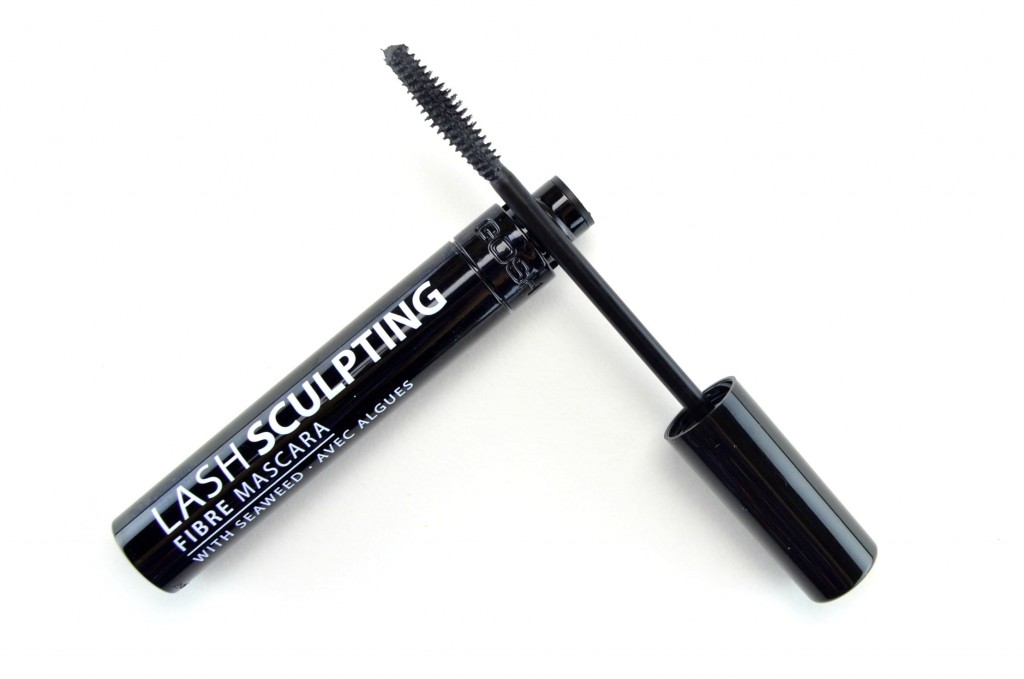 If you're looking for a mascara to help with volume, try the GOSH Rebel Eyes Long Wear Volume Mascara. It's unique slightly curved, extremely flexible, rubber brush with wedge-like disc and bristled tip helps to push-up, thicken, lengthen and separate each lash for an almost "false" lash effect. It's also formulated with Sea Buckthorn seed oil to help protect and soften each lash. The perfect combination ensures each and every lash is coated from root to tip, including those pesky tiny ones. It also helps to provide a clump-free look. It retails for $17.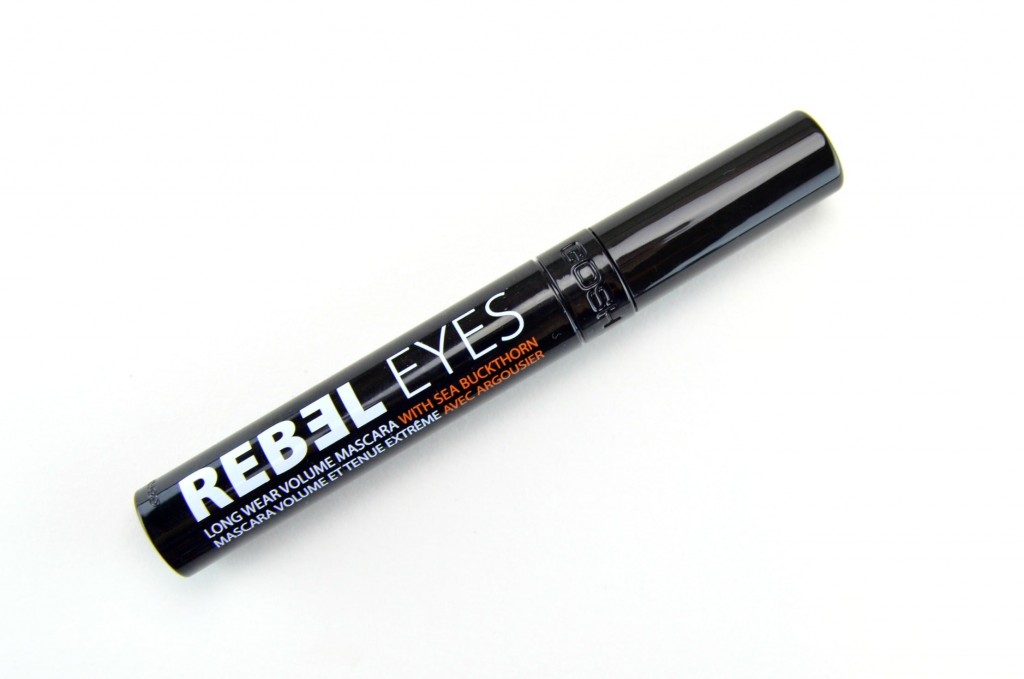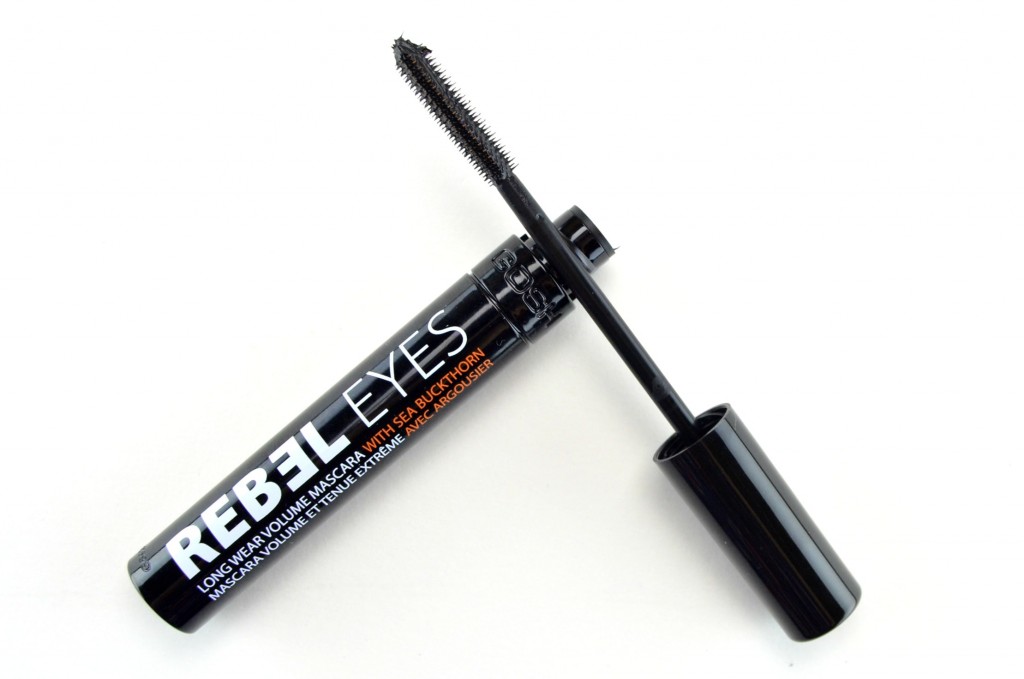 Brows on fleek with GOSH Brow Sculpting Fiber Gel in either Nutmeg or Chestnut. Simply use the tapered brush, paired with the fiber building formula, to build up your eyebrows in seconds. Use light, upwards brush strokes to comb through each hair until the brows have reached your desired volume and shape. It instantly adds colour, fills in spare areas and helps to tame fly-a-way brows. The gel holds each hair in place the entire day, while its Bladderwrack seaweed formula keeps hair nourished and moisturized. It retails for $17.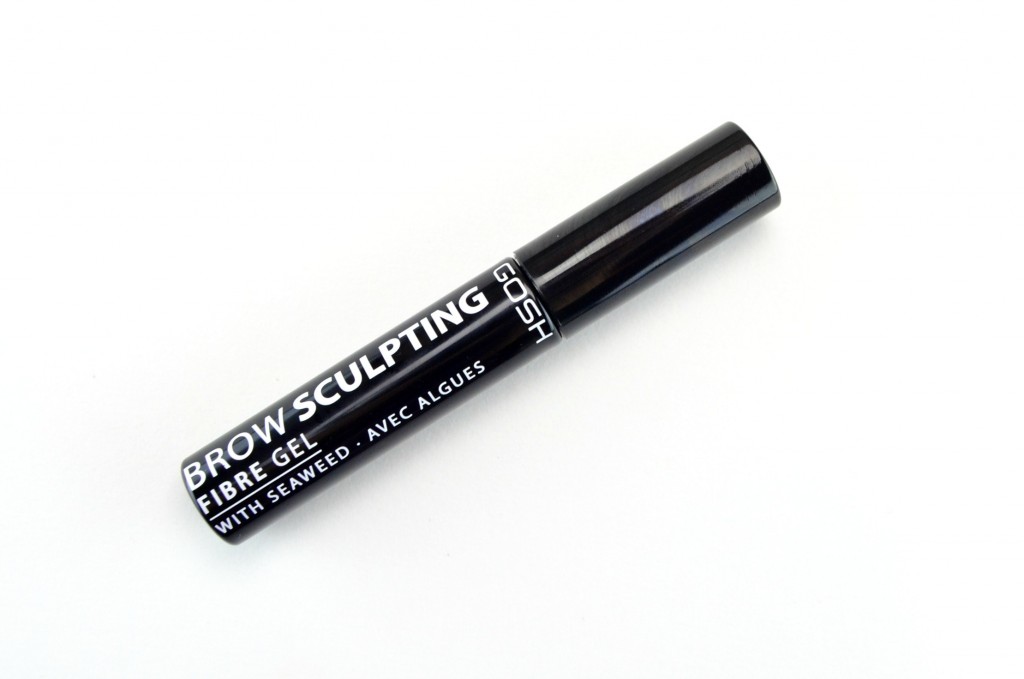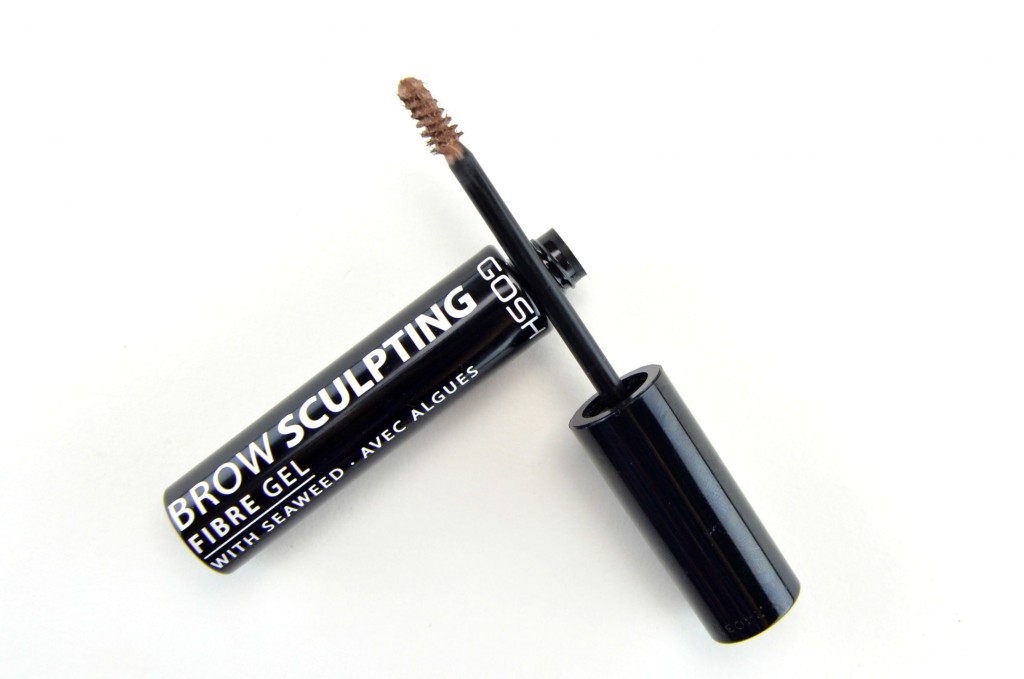 Let's talk lippies for a moment. GOSH has released a new matte version of one of my all-time favourite formulas, the GOSH Velvet Touch Lipstick. The new GOSH Velvet Touch Matt Lipstick offers the same comfortable feeling of the OG, but in a matte finish.  Same sleek packaging, same rich and creamy formula thanks to its natural bee, carnauba and candelilla wax ingredients. Unlike traditional drying matte lipsticks, these not only provide intense, highly pigmented, truly opaque coverage, it helps to keep lips moist, soft and smooth. It also contains hyaluronic acid for fuller, hydrated lips that last all day. It comes in shades Matt Rose, Matt Nougat, Matt Cinnamon and Matt Cranberry and retails for $14.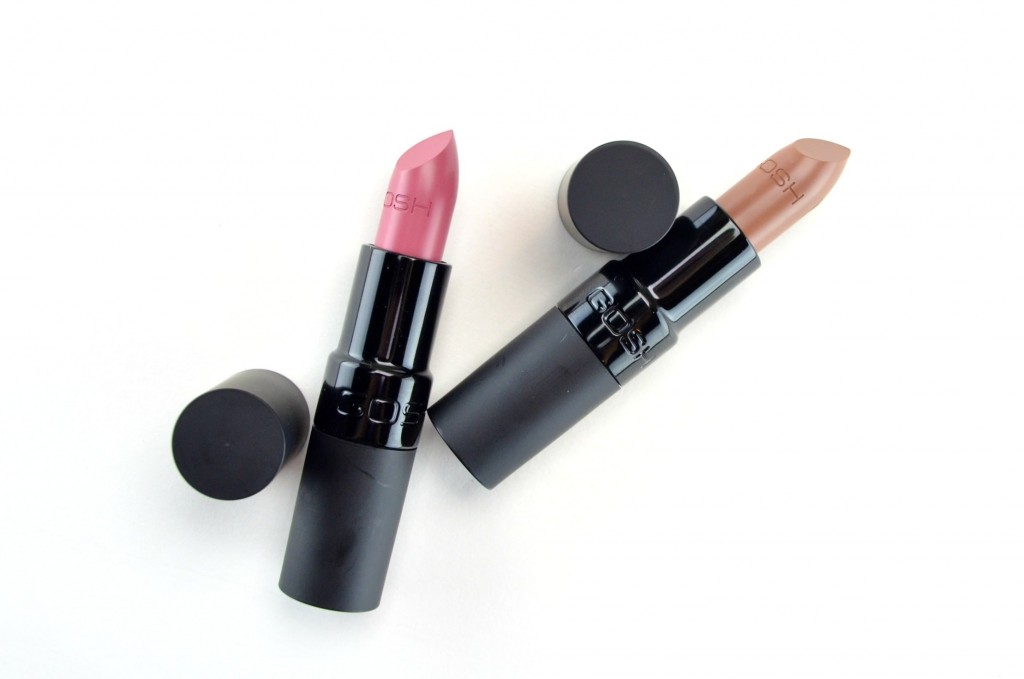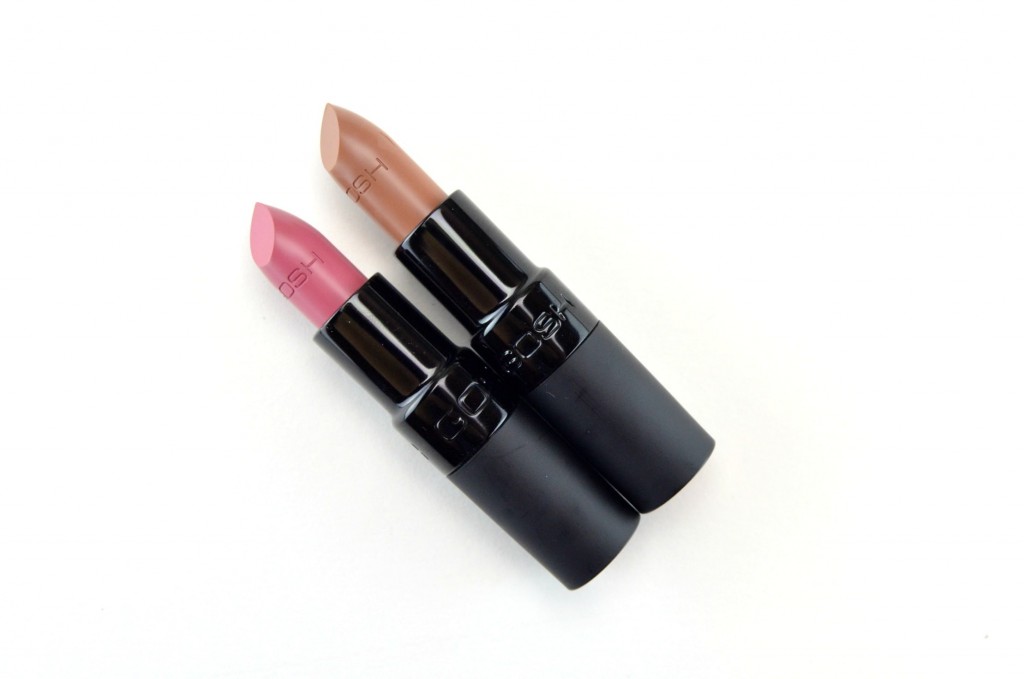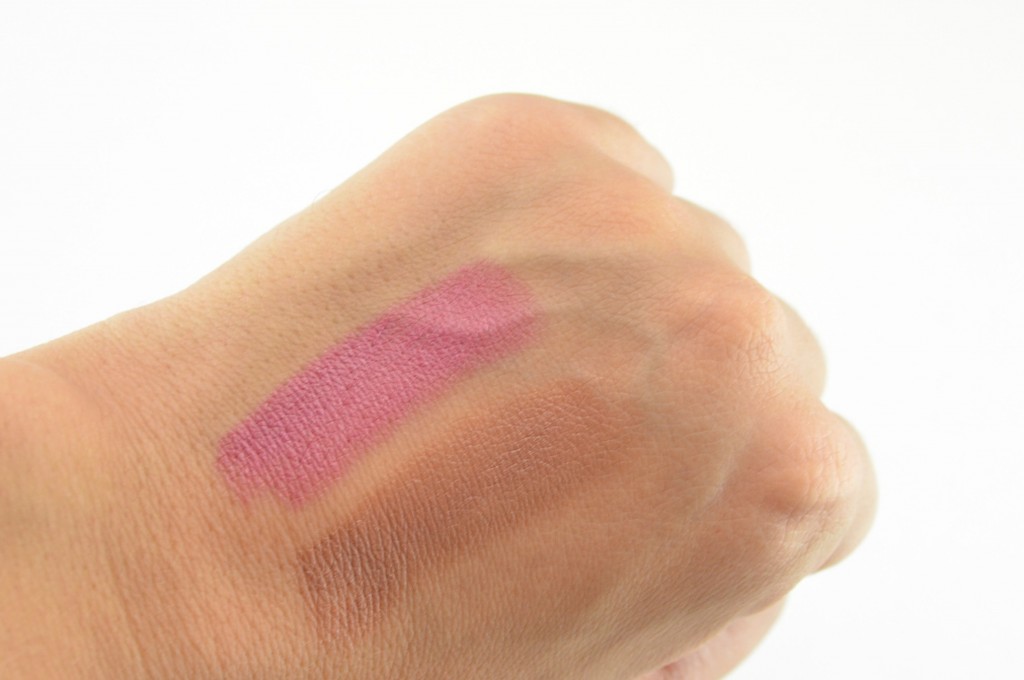 Cause no lip would be complete without a lip liner, GOSH released a new lineup of Velvet Touch Lip Liners. These go hand in hand with the Velvet Touch Matt Lipstick in creating the perfect pout. It's enriched with vitamin-E and jojoba oil to help nourish and moisturize the skin, while guaranteeing a smooth and seamless application. It features a rich and creamy, waterproof formula that helps prep and prime the lips for all day hold. It applies smoothly, helps to prevent feathering and bleeding outside the lines, while providing all day staying power. You can easily define the lips and also fill in your entire lip to help intensify your lip colour. It comes in Nougat and Raisin and retails for $10.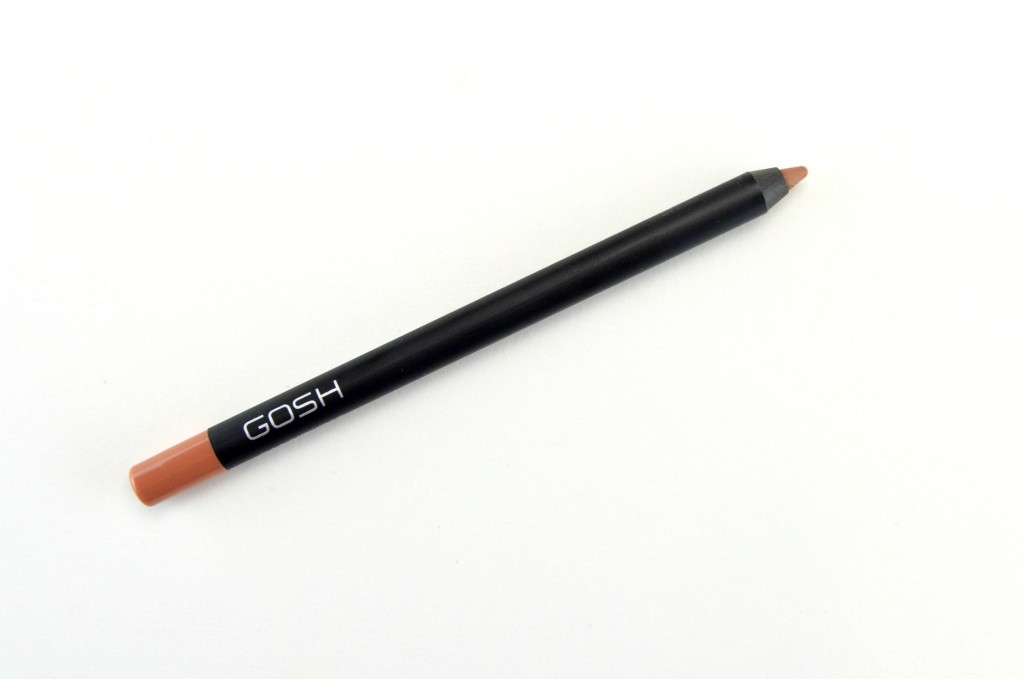 Moving onto the face, you're first step is to prep and prime your skin. Gosh Primer Plus Skin Perfector Velvet Touch Lip Liners not only reduces imperfections for a healthy, natural glow, it visibly evens out skin tone and texture. Its creamy texture absorbs into the skin within seconds without feeling greasy or oily. It allows for your foundation, or any other product you apply overtop, to glide onto the skin with ease. Not only does it help to retain moisture, it helps prolong the wear of your foundation. It contains pearl pigments for an instant glow, while helping with dryness and flakiness. It retails for $25.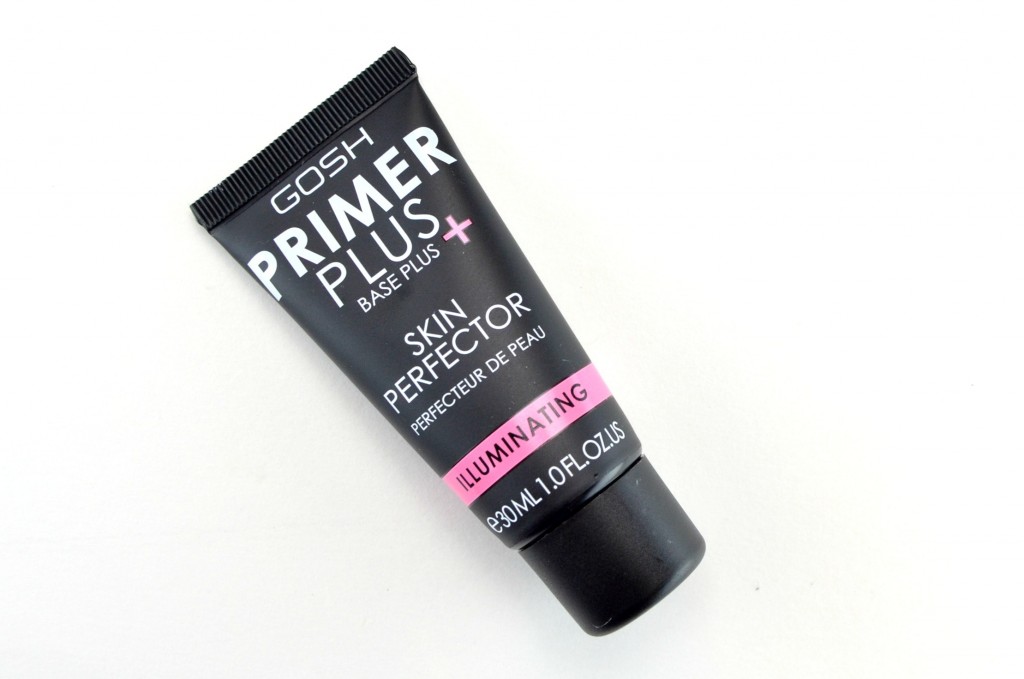 If you're still looking for that extra glow, add in a drop or two of GOSH Lumi Drops into your moisturizer. This incredible lightweight, liquidy formula is easily mixed into your favourite day cream or foundation for an all-over luminous glow. You can also apply it directly to the skin and then blend out for an intense highlight.  Its light reflecting pigments give a slight shimmery finish for that added touch of radiance and luminosity. This liquid highlighter helps to accent the cheekbones for a dewy, radiant glow. You can use it as a spot highlighter over makeup or wear it under complexion products for subtle luminescence. Possibilities are endless. It comes in Vanilla, Peach and Bronze and retails for $17.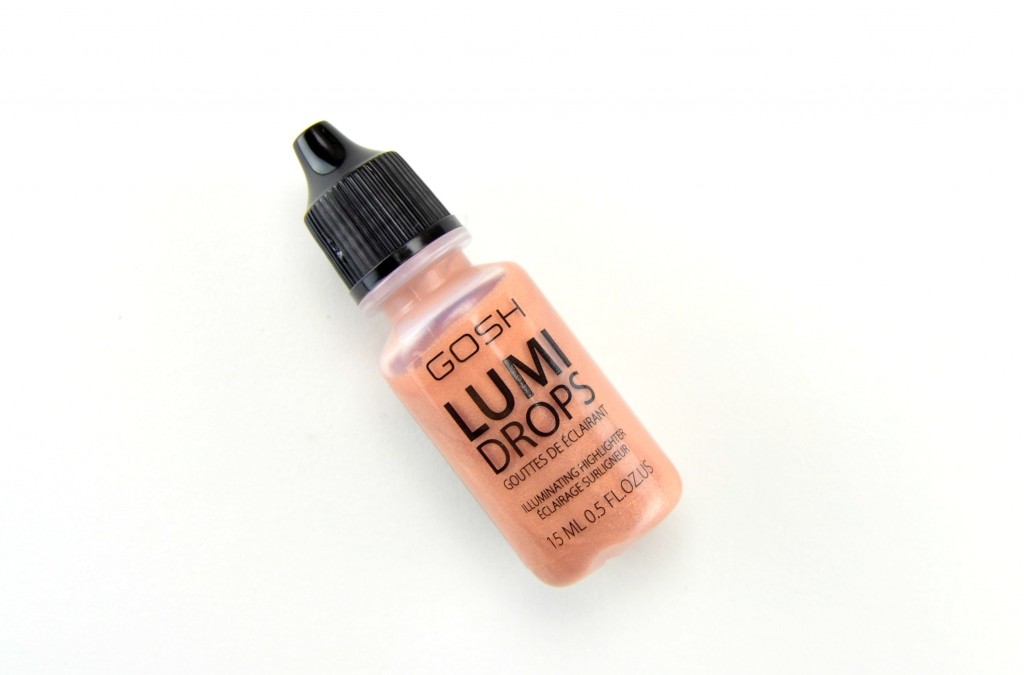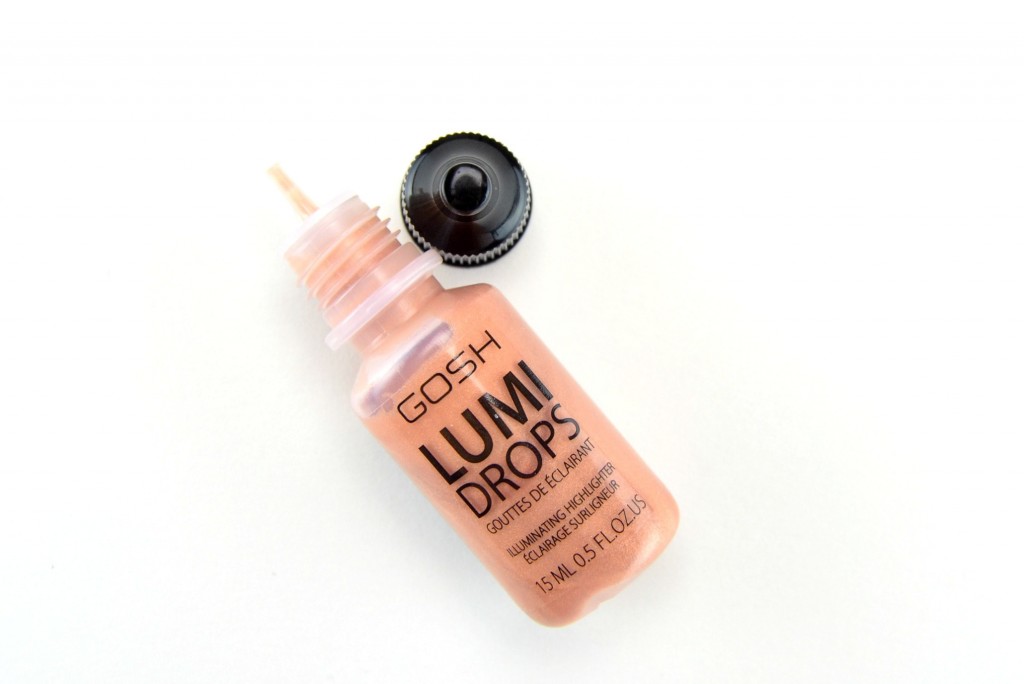 Highlight, blush and contour all in one palette with the Gosh Cosmetics Contour N' Strobe Kit. This all-in-one kit contains everything you need to highlight, define and shape. Each shade is rich, creamy, soft in consistency and easy to blend and buff into the skin. Each shade works beautifully together in creating that perfect strobing and contour techniques. It comes with a soft shimmery highlight that adds just the right amount of sparkle to the cheekbones. A sheer peachy shade looks amazing on the apple of your cheeks. The 2 medium browns are perfect for contouring with. It's pigmented, easy to work with and stays in place the entire day. It comes in Light and Medium for $32 each.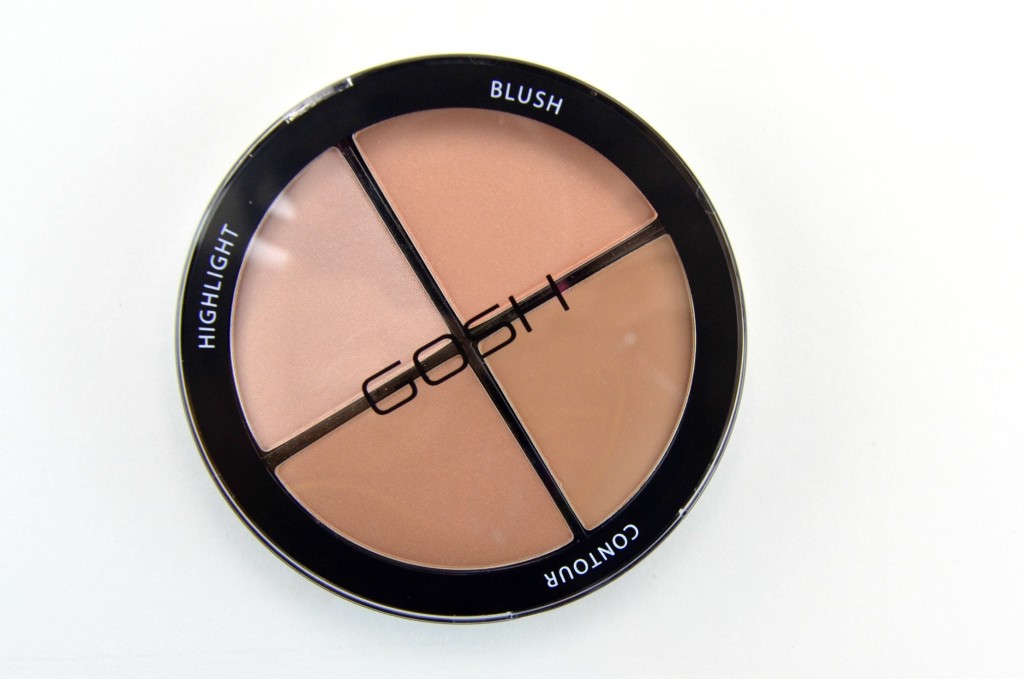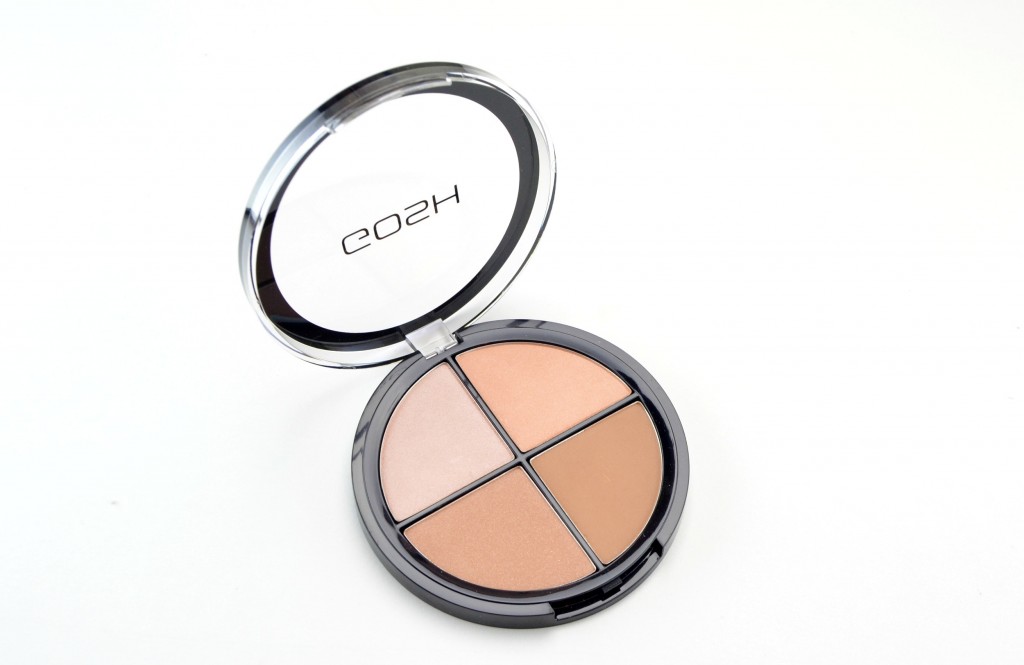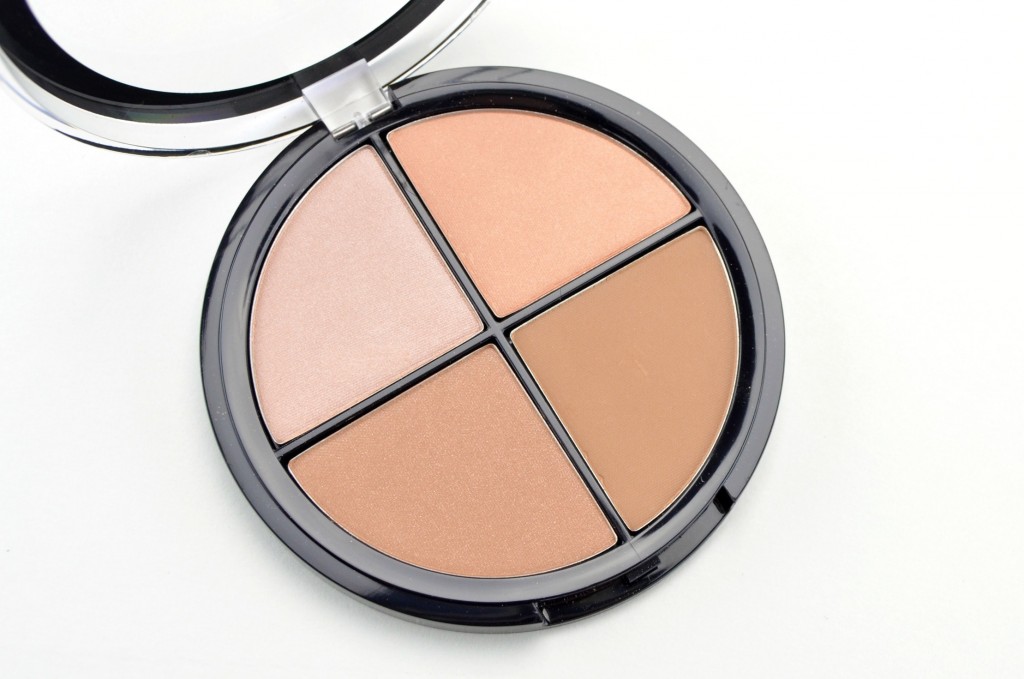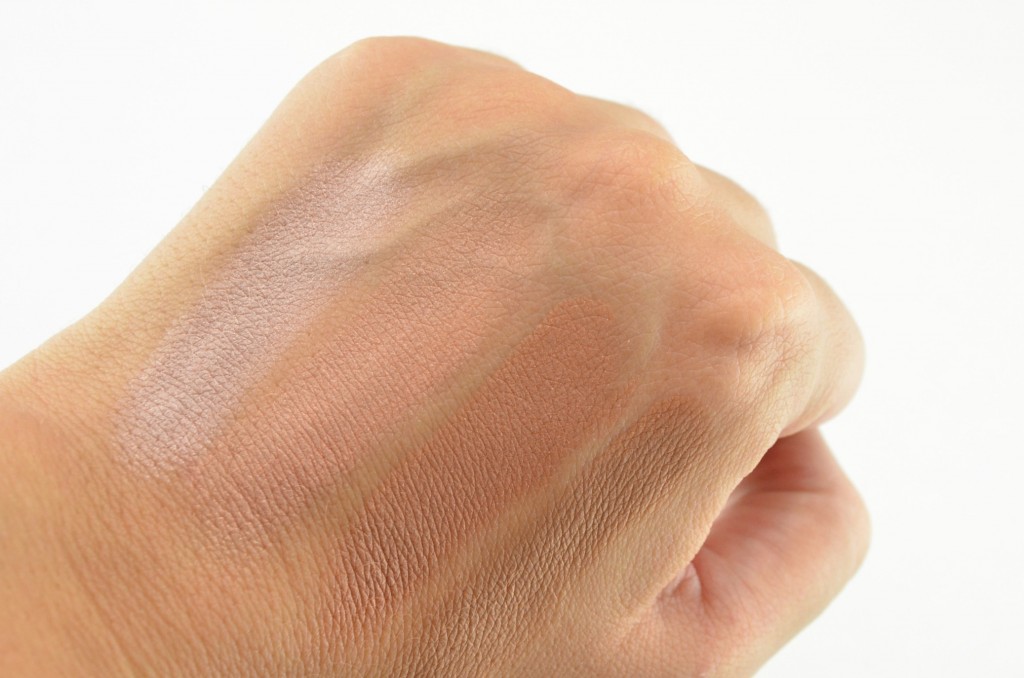 I have yet to play around with these last 2 products, but they seem pretty interesting. First up, GOSH Cosmetics Overnight Primer Oil Essence, designed to revitalize the skin overnight. It's formulated with French Lavender Oil, Blackcurrant seed oil, Argan Oil and Jojoba Oil to help prep, prime and plump up the skin at night. It retails for $22.
GOSH Cosmetics #FoundationDrops are argan oil enriched liquid foundation drops that are designed to provide buildable coverage for a silky flawless finish. It also helps to hydrate and soften the skin while providing anti-inflammatory benefits. It comes in shades Ivory, Natural, Tawny, Honey and Tan and retail for $26.