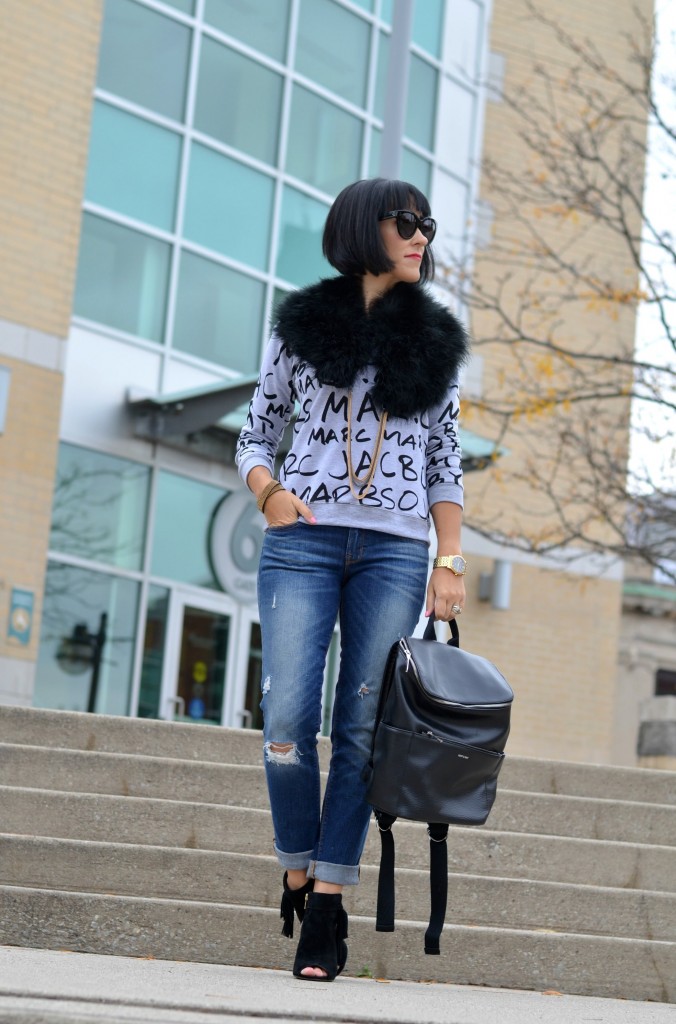 Faux Fur Stole
Although I had to admit it, winter is upon us. Chunky knit sweaters, soft, buttery leather pants and faux fur jackets are just some of this season's hottest wardrobe staples. As much as I'm obsessed with blanket scarfs, a chic faux fur stole is stealing my heart. It's the perfect winter accessory as the temperatures drop and you're looking for something to keep you warm. Available in several different colours, prints, patterns and textures, it's the perfect accessory to finish off any outfit. A statement stole can instantly spruce up even the most basic outfit and add a touch of warmth to your look.
Choosing the correct stole is key when shopping. Look for one in a natural or solid colour. This will make it more versatile and you'll be able to style with every single piece of clothing in your wardrobe. It should be long enough to drape across your neck, but not too long or thick that it adds bulkiness. Look for one that features a unique detail, like tassels or pom-poms. Looking for an extra touch of glam, check out this Avon Faux Fur Stole that features a built-in necklace. Two accessories in one, the perfect multi-purpose accessory. Also invest in warm fabrics like cable knit, wool, tweed or faux fur.
Stoles can be draped, folded, knotted or even doubled to create plenty of different looks. If you're looking to dress up an outfit, wrap it around your neck and have it draped over your arms. Tie it around your handbag for a super trendy look. Place it over both shoulders for a more casual and relaxed look, like I did in today's post. Either way you style it, it's a top winter accessory. How would you style a faux fur stole?
What I Wore- Celine Sunglasses- c/o Smart Buy Glasses, Faux Fur Stole- c/o Avon, Backpack- Town Shoes, Watch- c/o Wittnauer, Jeans- The Gap, Vince Camuto Booties- c/o Toronto Premium Outlets