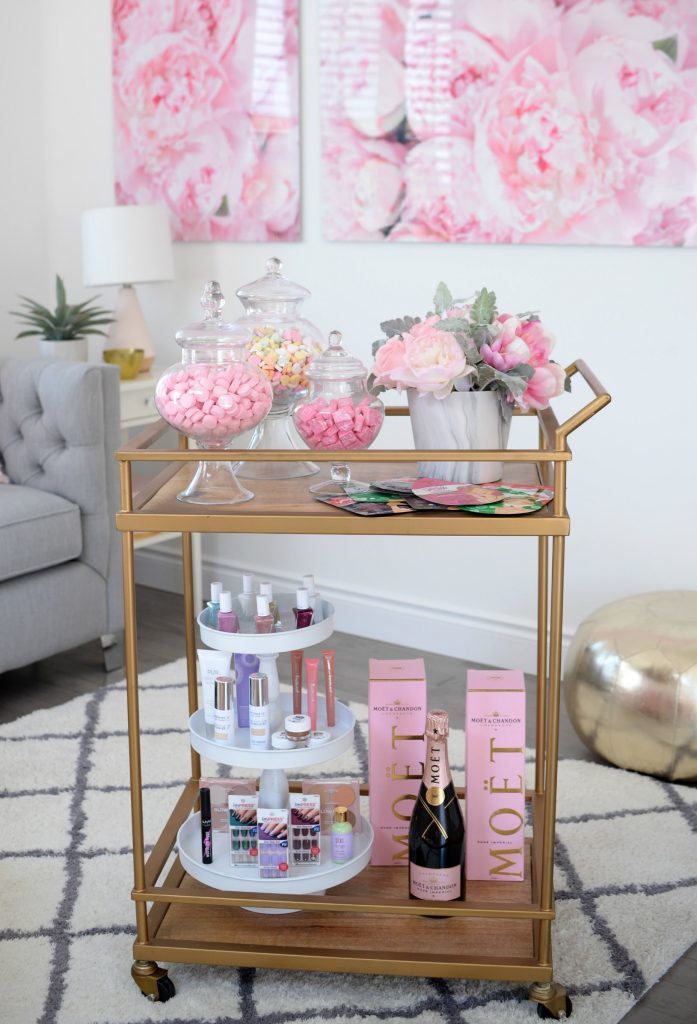 New At Drugstore
My local drugstore has always been my favourite place to get my hands on the latest and greatest makeup and beauty treasures. With so many new products being released each week, it's heaven on Earth for any makeup junkie. From lipsticks, mascaras, face products, nail polishes, to skincare and haircare, the aisles are full of goodies for you to toss in your bags. Over the past few years, drugstores have really turned their stores into the beauty place to be. The brands are stepping up their game and competing with those at a higher price-point. Every brand seems to be launching top-notch products and leaving us wanting them all. Not everyone has hours to test and review every single product that hits the market, so today I'm sharing 10 new releases that I've been obsessing over these past few weeks.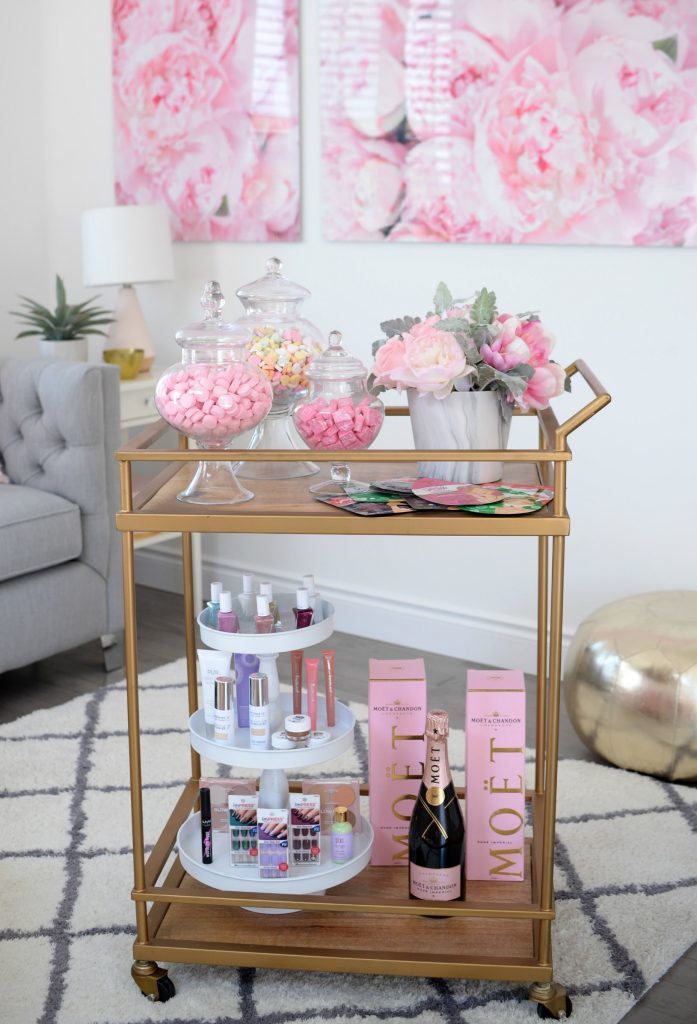 Let's talk skincare, since everyone wants glowing and radiant skin. Natural beauty starts with a flawless complexion and makeup is just the icing on the cake. It's fun to get creative and express our own unique individuality. If I've learned anything in the past few years, it's that, my makeup applied more seamless if my skin is hydrated and nourished. Yes to has always been one of my favourite skincare brands, and this season they have released new Paper Masks and Single Use Mud Masks that help to target several skincare concerns.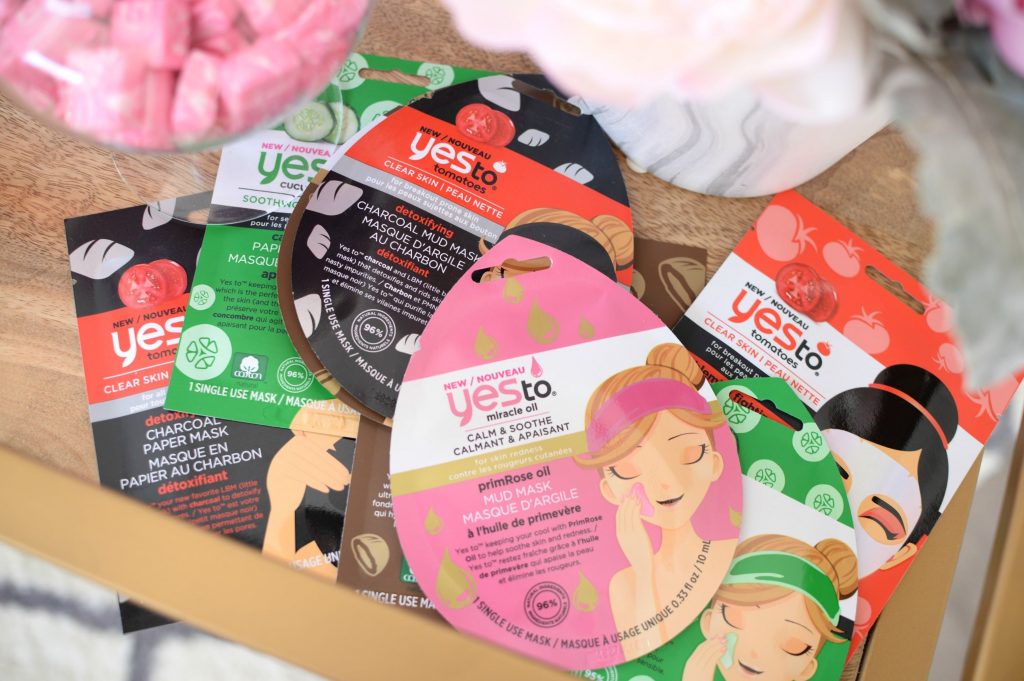 Yes to Single Use Mud Masks are designed and created to soothe, add moisture, nourish, detoxify and reduce inflammation in a single use. Yes to Cucumbers will help to soothe and calm the skin, while the Yes to Coconut will help provide your skin with deep hydration. Yes to Tomatoes will help to detoxify the skin, clearing out pores without over-drying it, while Yes to Primrose will help calm redness and irritation. All 4 masks can be left on for upwards of 15 minutes before washing clean away. Each retail for $3.99.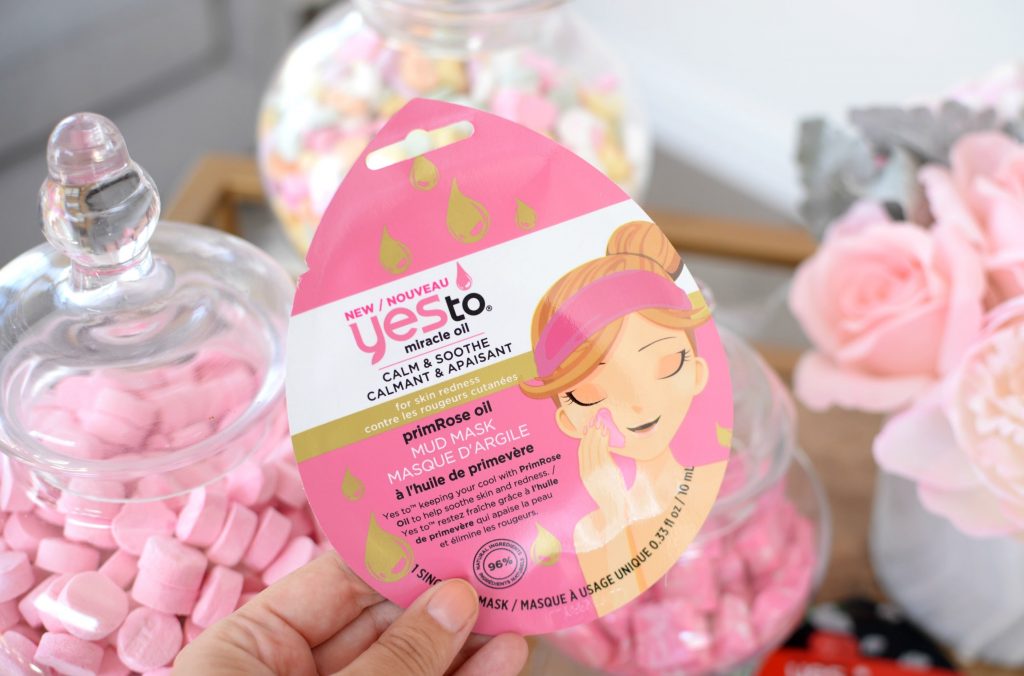 If you're into sheet masks, give the new Yes to Single Use Paper Masks a try. Whether you're looking for a little extra moisture, a way to calm the skin after sun exposure or a way to pull out impurities, these soothing and calming masks can help. Yes to Coconut will infuse intense hydration back into dry, dull skin, Yes to Cucumber will add coolness and calmness to sensitive skin, Yes to Tomatoes will help fight blemishes and breakouts, while Yes to Tomatoes Detoxifying Charcoal will instantly cleanse pores. The sheets fit the natural curves of your face, ensuring a perfect fit around the eyes, nose and mouth. After 10 minutes, remove and discard the sheet for radiant skin. Each retail for $3.99.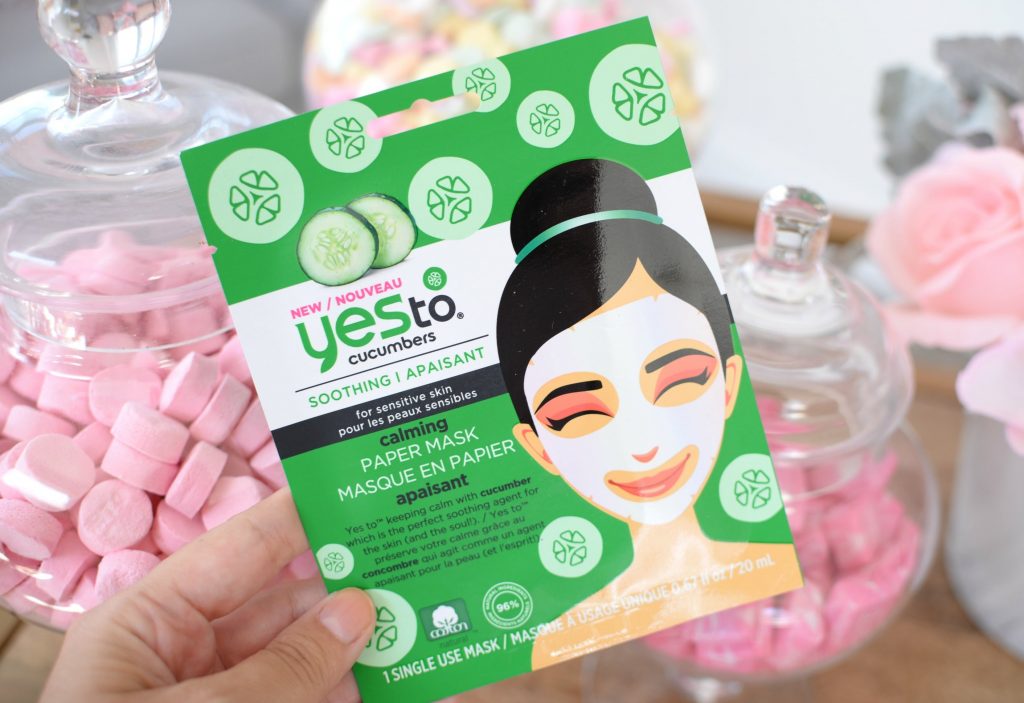 While we're talking skincare, let's talk about the new Pixi Jasmine Oil Blend. Jasmine oil is a powerful ingredient to work into your current skincare routine if you suffer from dry, brittle, or dehydrated skin. It can also help to fade acne and breakout scars overtime. This unique blend is rich in omega-6 and grape seed oil, along with vitamin C that can work as an antioxidant. Its lightweight texture not only absorbs into the skin fairly quickly, it helps to instantly calm and reduce redness. It helps to retain moisture loss, as well as dullness and unbalanced skin texture.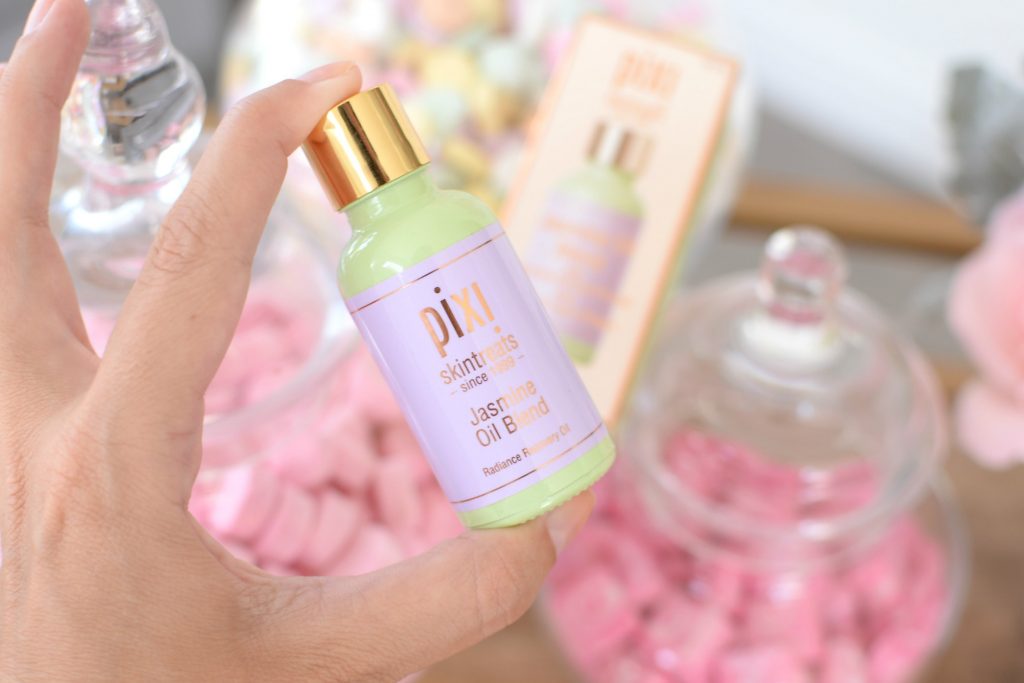 Not only is the Pixi Jasmine Oil Blend safe enough to use both day and night, it can also be added to your favourite moisturizer for that added boost of hydration. Add a few drops to the palm of your hands and gently press into the skin. This oil helps to soothe, moisturize and even provide healing properties to prevent future scaring. I've found the more I use it, the more additive I get to it. Not only does it leave my skin silky-smooth, nourished and with a slight radiant glow, it actually helps improve my mood. Its aromatherapy and uplifting aroma helps to energy and stimulate my brain, in which helps to increase the feeling of well-being and alertness. It retails for $24.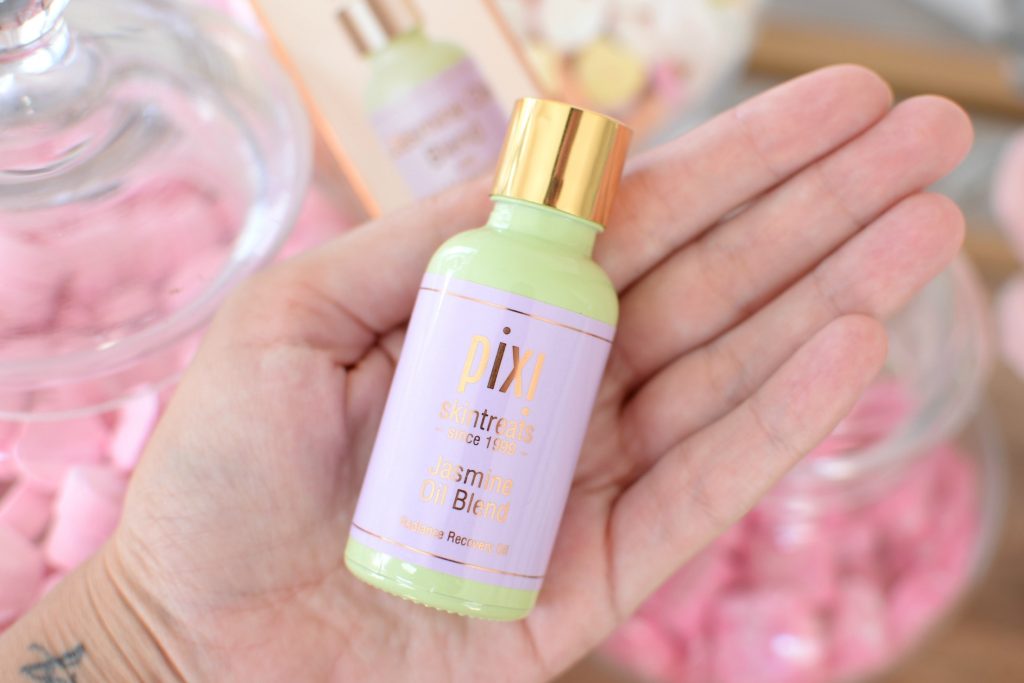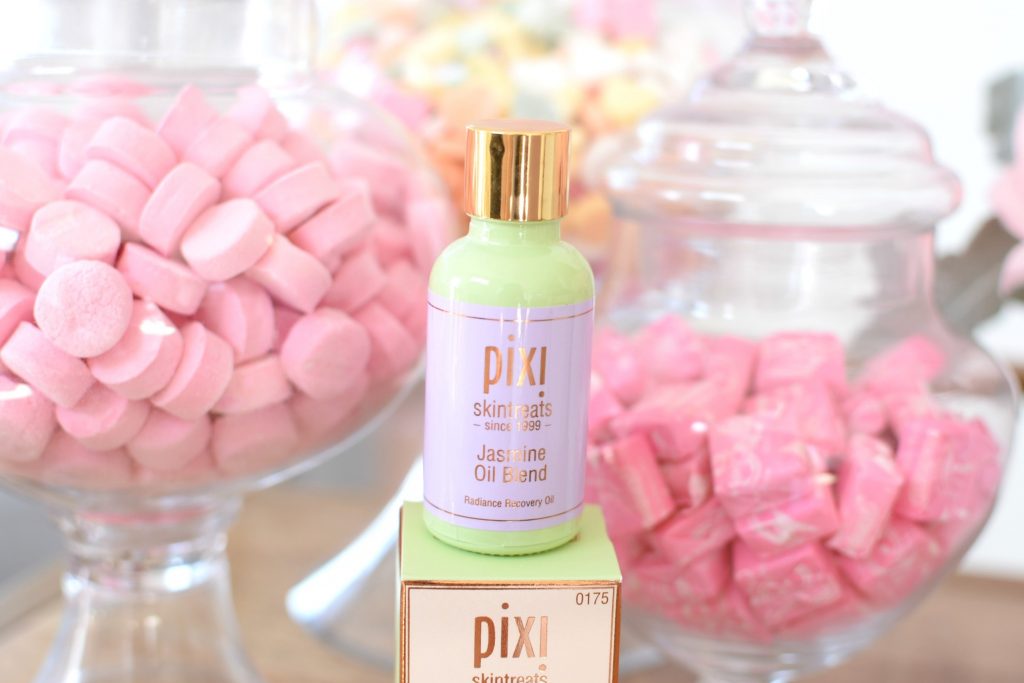 I think it's safe to say, we all agree that there's something incredibly satisfying about a peel-off mask, am I right? The new PÜR Purple Pore Punisher Pore-Tightening Mask is a peel-off, detoxifying, pore-tightening gel face mask that gently removes impurities for a softer, smoother, healthier complexion. It's formulated with charcoal, witch hazel water and glycerin to help remove toxins, add a slight plumpness and rehydrate the skin. This triple-action charcoal mask acts as a magnet to deep clean your pores and skin. It also helps to absorb excess oil and shine, while providing an invigorating scent to awaken your senses. Skin will look immediately clearer after a single use and continues to stay refreshed and hydrated the entire day. Your complexion will be glowing after a few simple applications.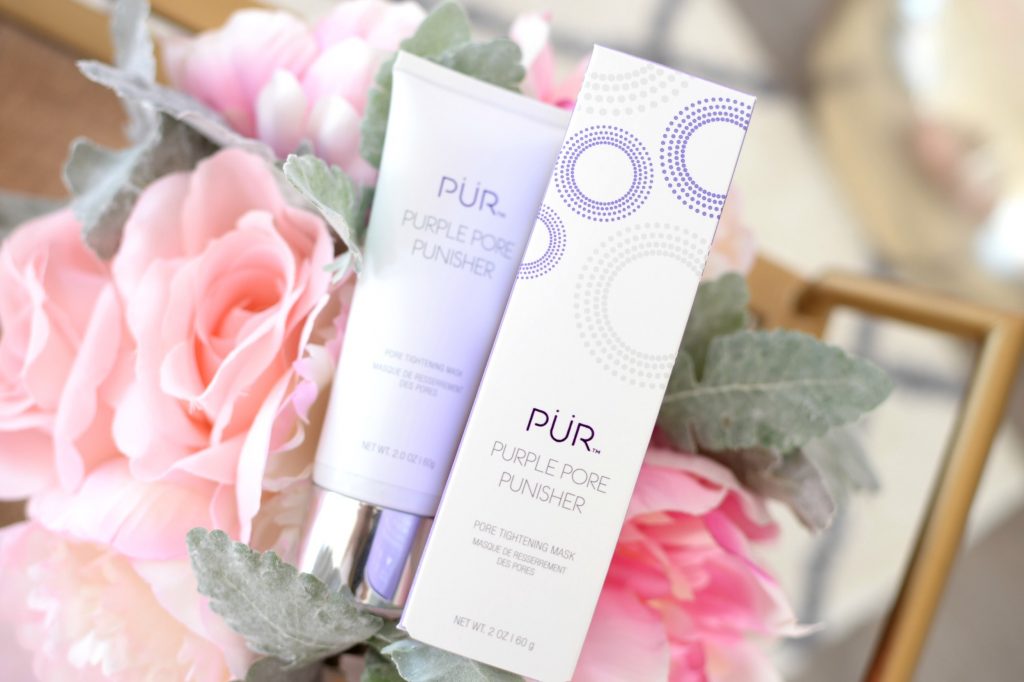 Just apply a thick, even layer of the PÜR Purple Pore Punisher Pore-Tightening Mask to clean, dry skin and wait 15 to 20 minutes (until it's completely dry). Then gently peel off the mask, starting with the edges and work your way in. Rinse off any residue and enjoy your silky-smooth, baby-soft, slightly tightened skin. It instantly helps to reduce pores by drawing out impurities caused by daily pollutants, makeup, dirt and oil. This helps to visibility reduce the size of pores, as well as prevent breakouts, blackheads and whiteheads. Added bonus, it will give the appearance of softer, smoother, brighter skin. It retails for $36.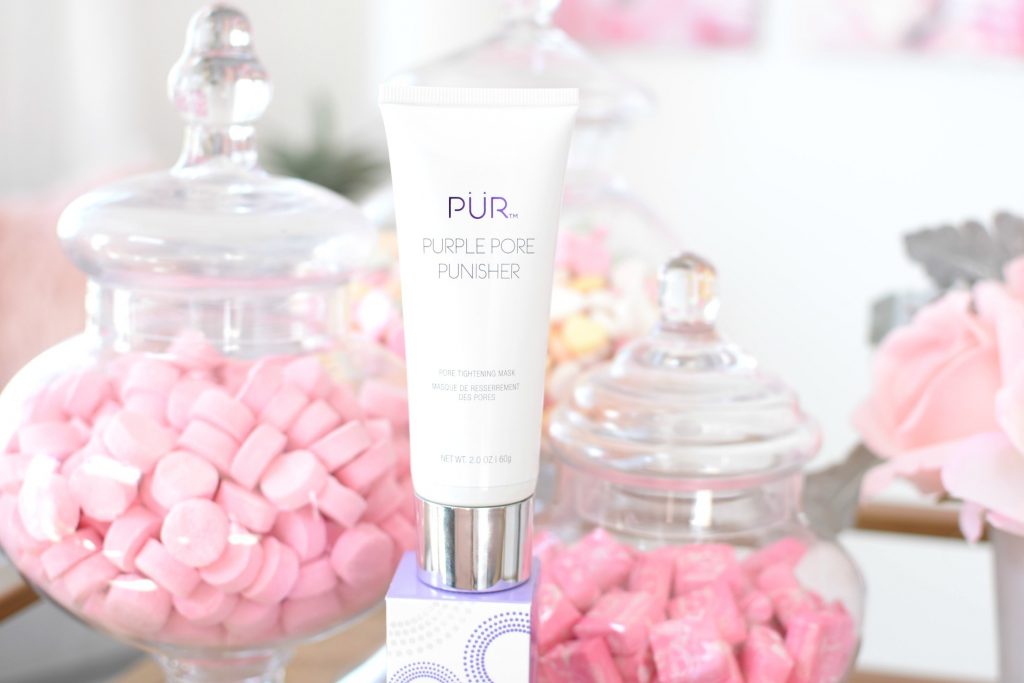 If there's one product I get super excited for, it's the release of new imPRESS Press-on Manicures. You've heard me rave about them countless times on this blog, but this season the brand has released new designs that will instantly amp up your summer look. From chrome, jewels, glitter and shattered glass effects, you're sure to "impress" your friends this summer without having to go to the nail salon. I now rely on these press-on nails to leave my fingers looking fabulous.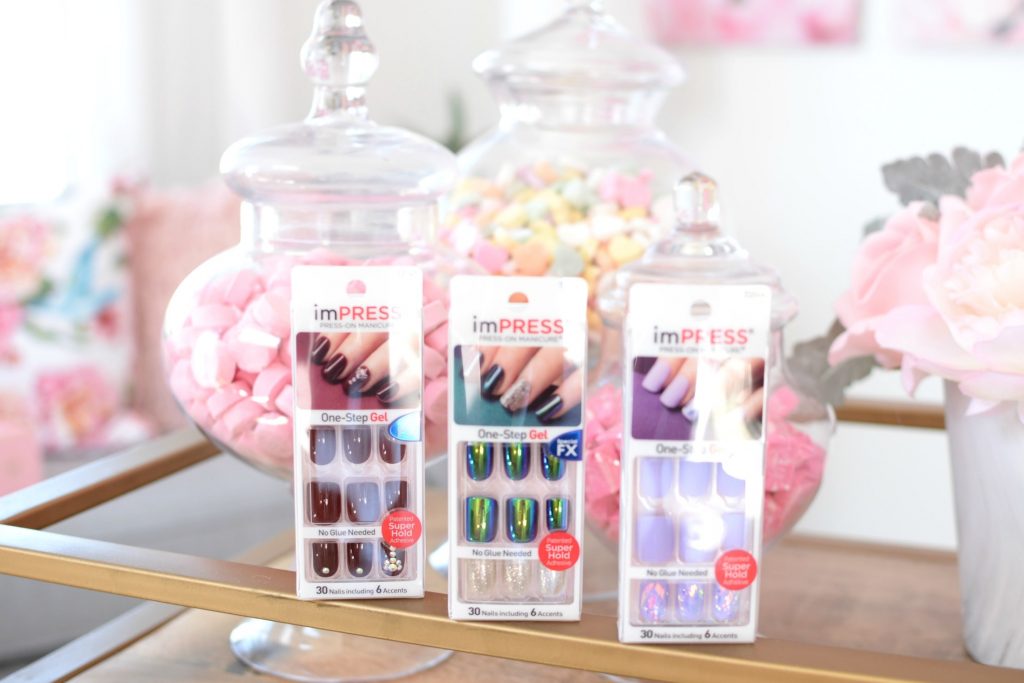 If you're unfamiliar with how these imPRESS Press-on Manicures work, basically you just prep, set and go. There is a prep pad included in each kit, you then match your nail to the appropriate press-on nail size and peel off the removable tab and place and hold tightly on your nailbed for a few seconds. It's as easy as that. Of course, you can clip and file your new nails down to your desired length and shape. You can expect 7 to 10 wear times out of each set. Each retail for $8.97.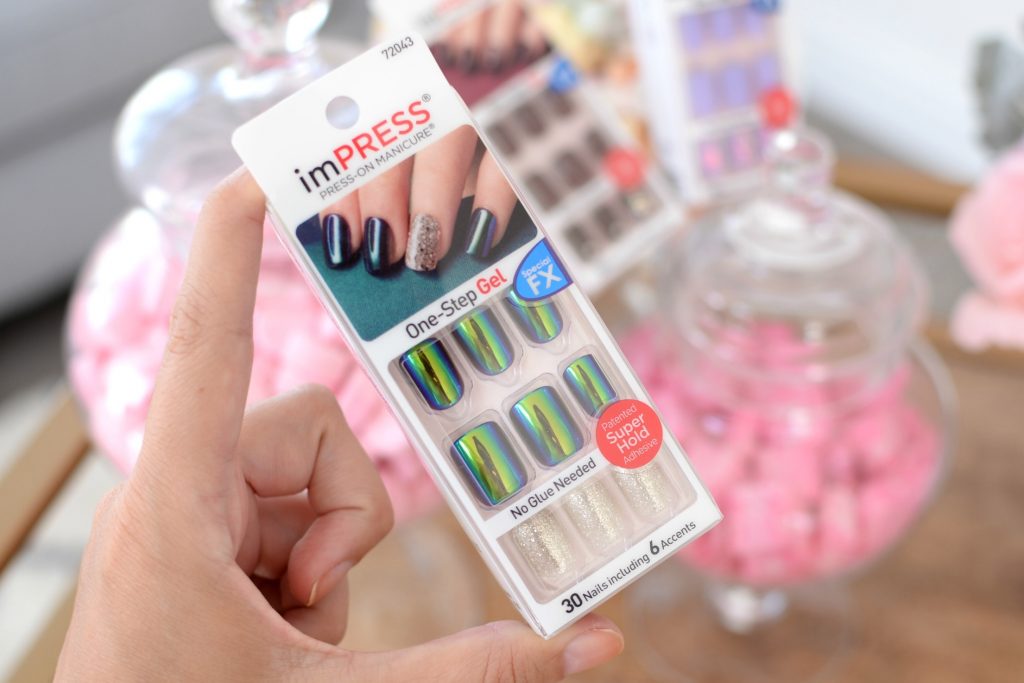 If press-on nails aren't you're thing, but still looking for long-wearing experience, try the new Essie Gel Couture Wedding Collection. This two-step system will wear beautifully for upwards of 12+ days without the need of a base coat or UV lamp. With wedding season upon us, this limited edition 6-piece collection is in partnership with designer Reem Acra and features soft romantic and feminine shades perfect for both the bride, bridesmaid, mother-of-the-bride or guest.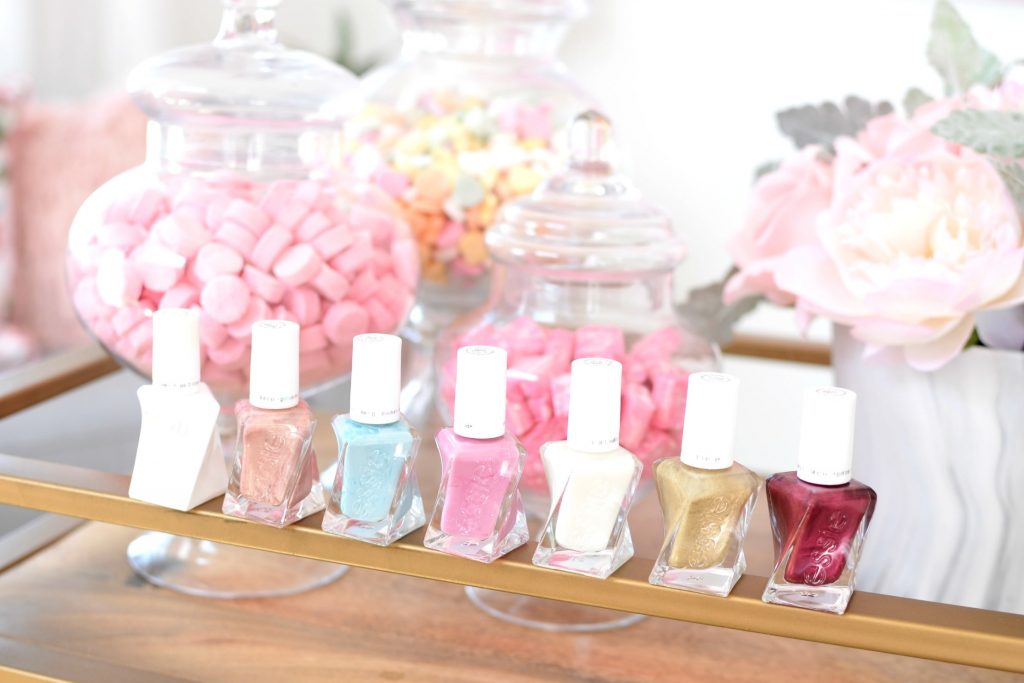 The Essie Gel Couture Wedding Collection was inspired by the intimate moments shared between the bride and the women she loves most in her life. Whether that be her BFF, grandmother or mother, each shade captures the magical memoires she'll share with them. If you're looking for soft, pastel, wearable shades to wear this summer, this lineup is for you. You don't have to be attending a wedding to enjoy these stunning shades. Each retail for $13.99.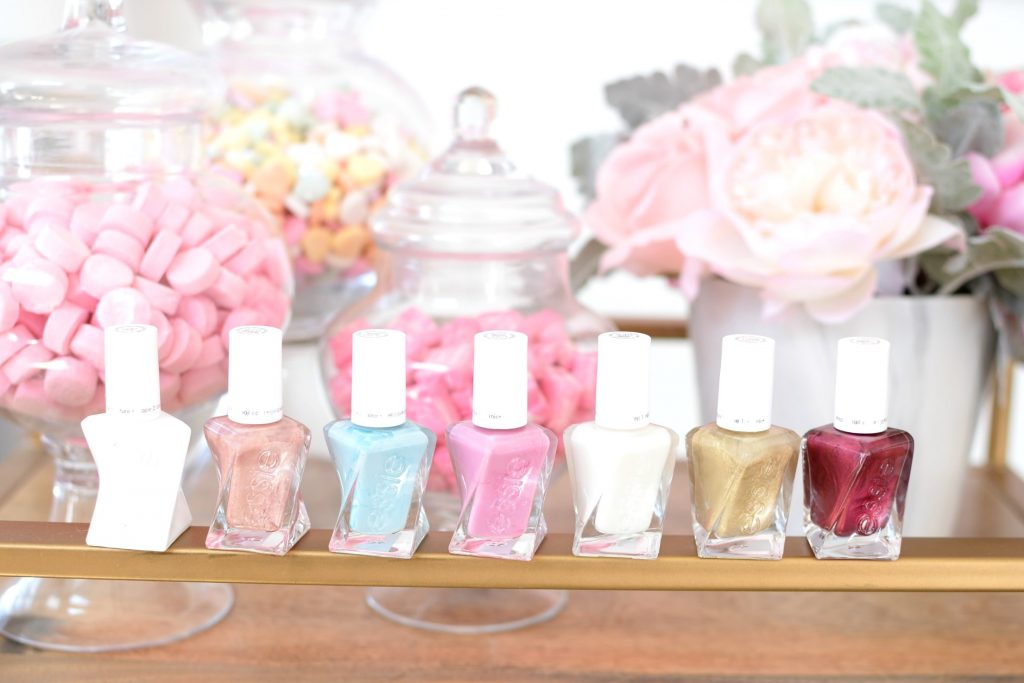 After months of dry, harsh winds, we're all ready to embrace that no-makeup, makeup trend. While a hydrating, full-coverage formula may work in the cold, winter months, a lighter, thinner coverage is usually desired during the warmer months. Spring is the perfect time to experiment with new foundations, as we tend to buy a new one anyways, thanks to extra sun exposure and our current shade section being too light. The new Joe Fresh Hydra-Stay Liquid Foundation with an ultra-lightweight texture and buildable formula. It honestly feels more like a tinted moisturizer than a thick foundation. It's formulated with argan oil, to ensure your skin stays hydrated and nourished all day. It provides a light coverage that's buildable to a medium, with a demi-matte finish.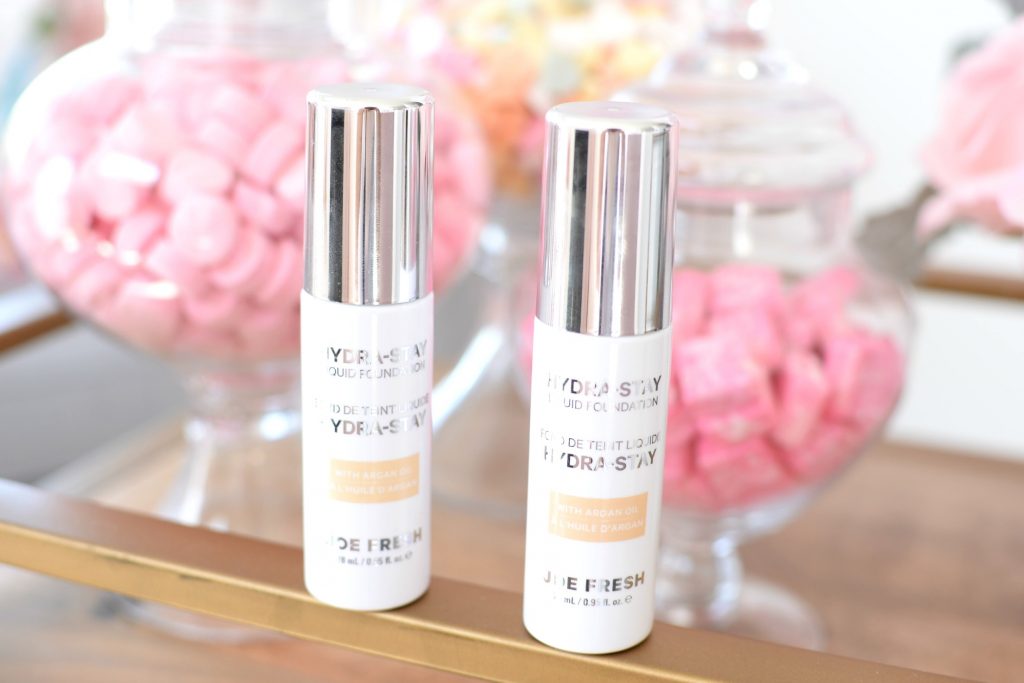 Use a few drops of the Joe Fresh Hydra-Stay Liquid Foundation to create a sheer to light coverage on the skin or apply a second layer for a medium coverage. It instantly helps to even out skin tone and complexion for an incredibly natural, healthy looking effect. It's comfortable to wear the entire day, and stays put without fading, creasing or smudging for upwards of 10+ hours. Don't expect this to conceal or hide major breakouts, blemishes or hyperpigmentation, instead look to this foundation on days when you're looking for a natural look. I highly suggest using a buffing brush or beauty sponge to get the coverage you want and desire. Its lightweight texture blends out effortlessly and sets to a satin-like finish. It sets fairly quickly without looking or feeling sticky or tacky. It retails for $14.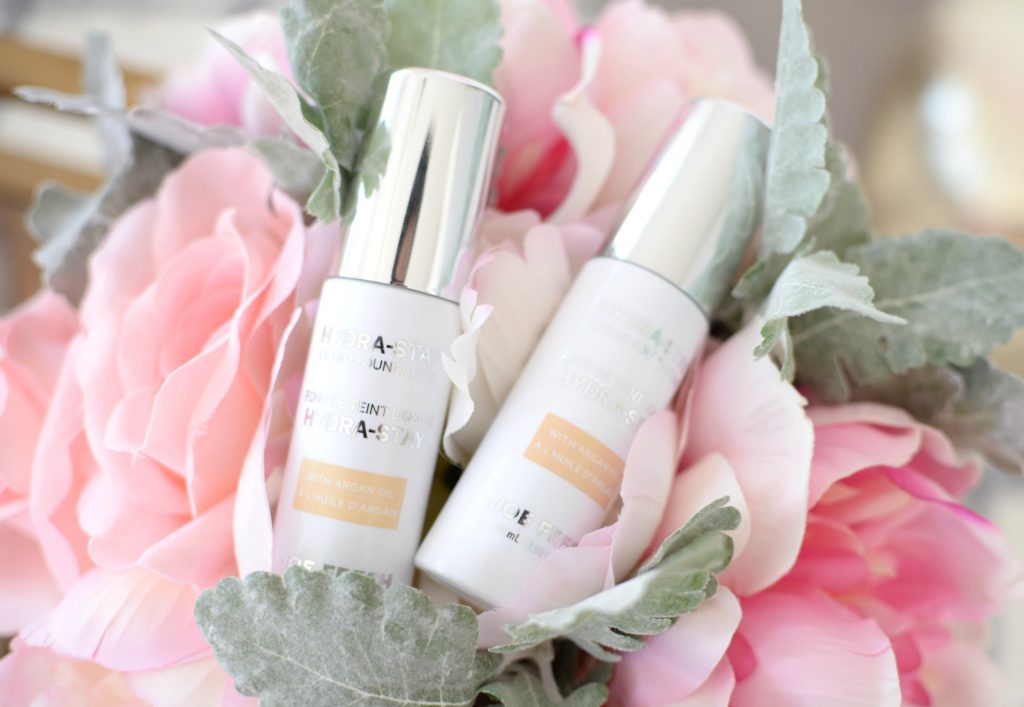 Now that the summer is upon us, we're all looking for that perfectly sun-kissed, healthy, instant glow. The new L'Oréal True Match LUMI Glow Nude is the perfect palette for those looking to highlight and illuminate the skin. It features 4 powders to instantly create a multi-dimensional glow on the skin. It works with your natural undertones to help enhance and harmonize your skin tone for a perfect complexion. Use each shade on its own for a natural glow or layer together by mixing and matching the shades to create a unique and dramatic effect.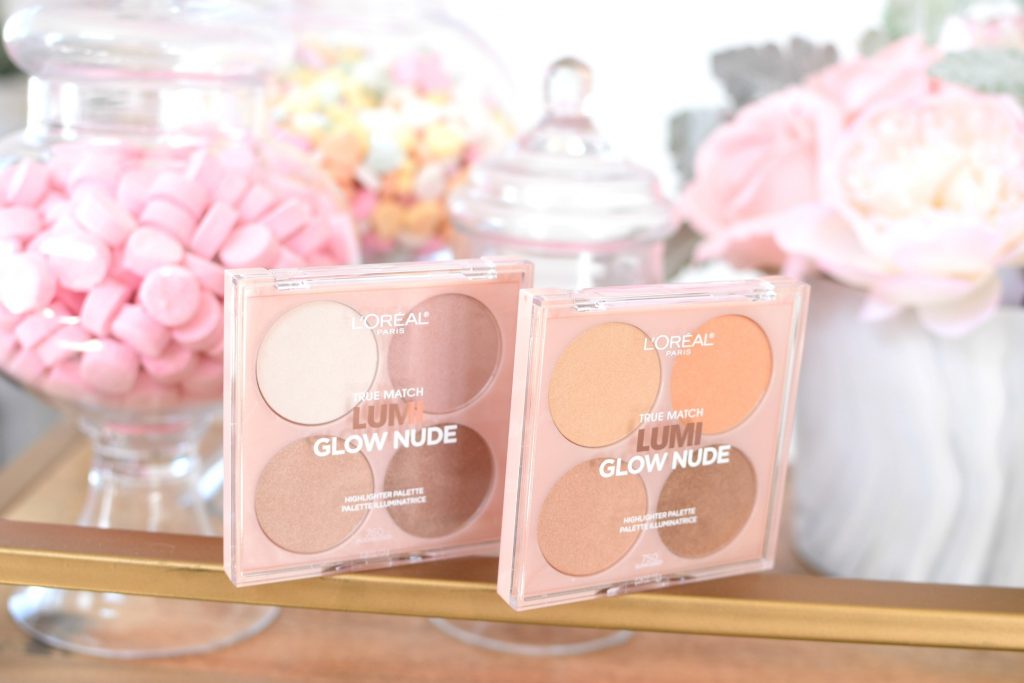 L'Oréal True Match LUMI Glow Nude comes in two colour waves, Moonkissed features stunning shades of ivory with a pearl finish, rose with a radiant finish, taupe with a natural bronze finish and a shimmery bronze, while Sunkissed features more neutral shades of sand with a pearl finish, peach with a radiant finish, amber with a bronze finish and a golden bronze. Each shade can be used to highlight the high points of the face, used as a blush topper, help bronze and warm up the skin, or as an illuminating effect. Each shade is incredibly soft in texture, is intensely pigmented and is buildable for a stronger colour payoff. It retails for $17.99.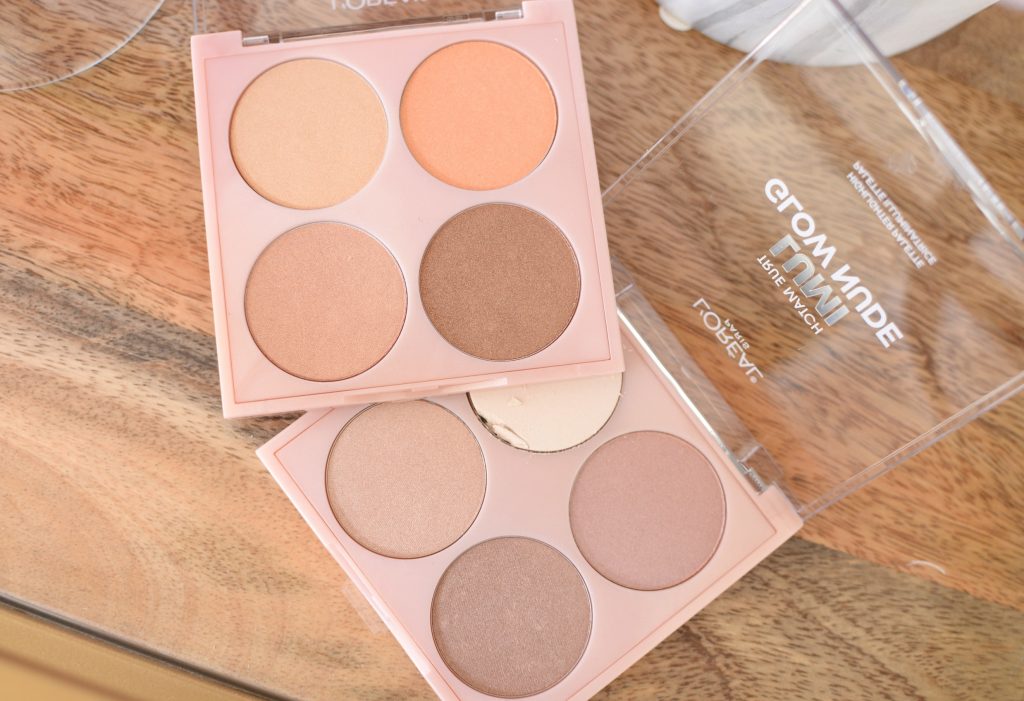 Although intended to be a blendable cream highlighter, I actually prefer using the new CoverGirl Vitalist Healthy Glow Highlighters as an eyeshadow. I guess depending on your skin tone and complexion, these could work to highlight the high points of your face, like your cheekbones, brow bone, down the bridge of your nose and even our cupid's bow, but these just didn't work for my pale complexion. Instead when I'm looking for next-level shimmer on my eyelids, these 6 shades are gorgeous.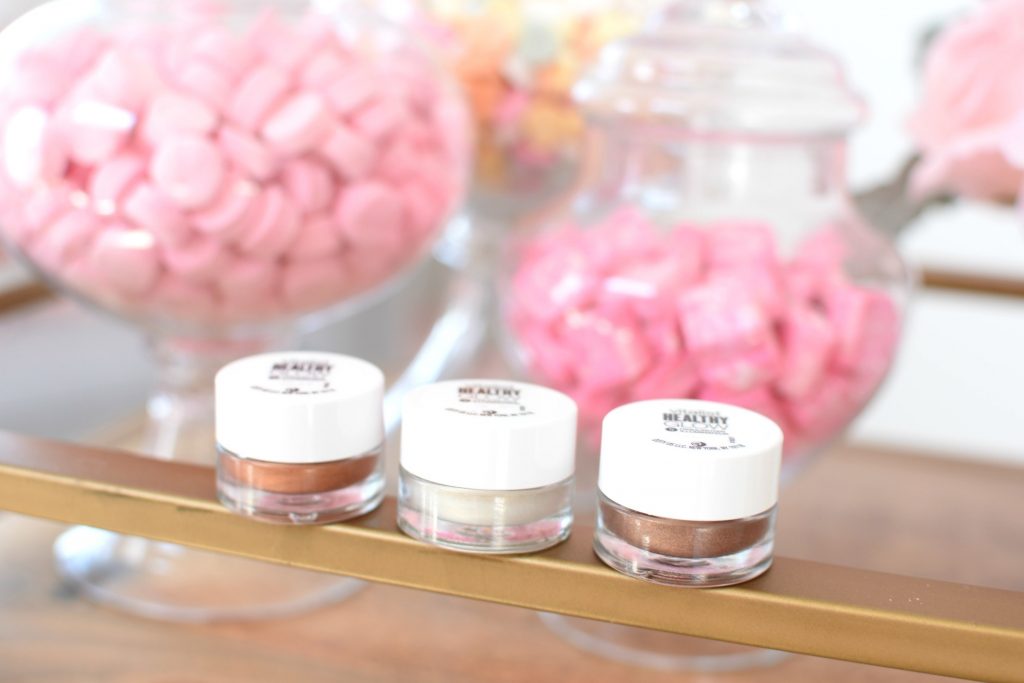 Like I said, if you have a lightly deeper complexion, the CoverGirl Vitalist Healthy Glow Highlighters will look stunning on you. It will help create a radiant finish with a slight glow. It can also double as an eyeshadow base or a cream eyeshadow on its own. It helps create a bronzed goddess effect that looks incredibly natural and stays put throughout the entre day. Its rich and creamy, highly buildable formula creates a healthy glow on both the cheeks and lids. On days when you're looking for that natural "no-makeup makeup look", try a layer or two on your eyelids, cheekbones and follow up with a lipgloss. It retails for $8.99.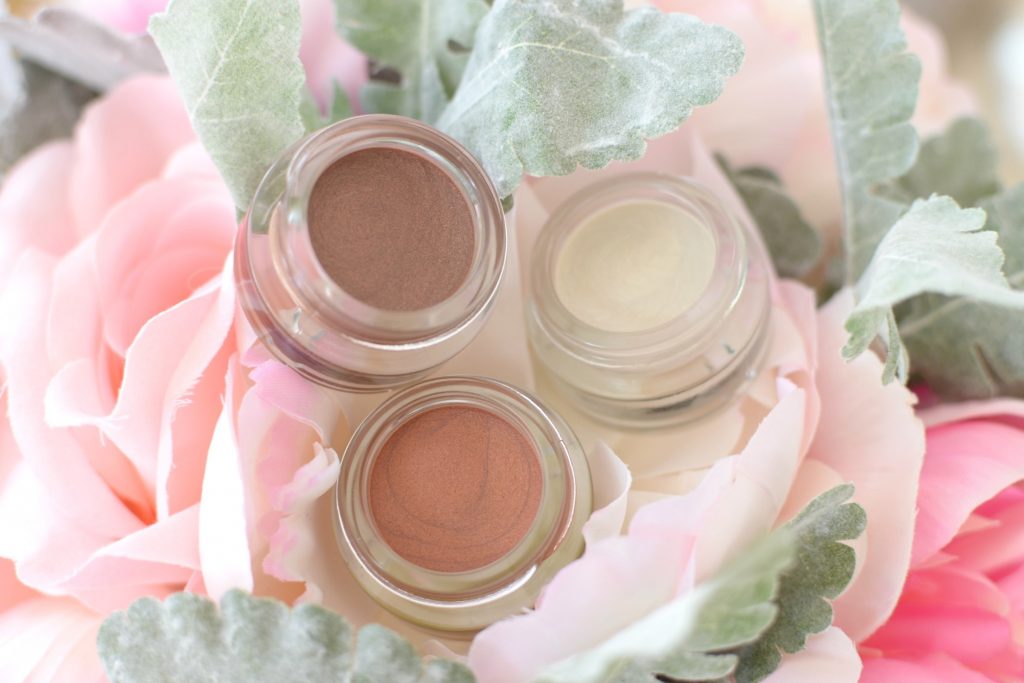 Is the new NYX Worth the Hype Mascara worth the…hype….I'd have to say… yes. It's designed to add volume and length with a buildable, easy to use formula. It's created for everyone, meaning whether you're a makeup pro or beginner, it should be a stress-free application process. Its unique nylon bristles help the intensely provide a jet-black coverage across all lashes effortlessly. It delivers mega volume without going flakey. Its lightweight formula leaves your lashes feeling feathery and fluffy, never looking clumpy or spider-like.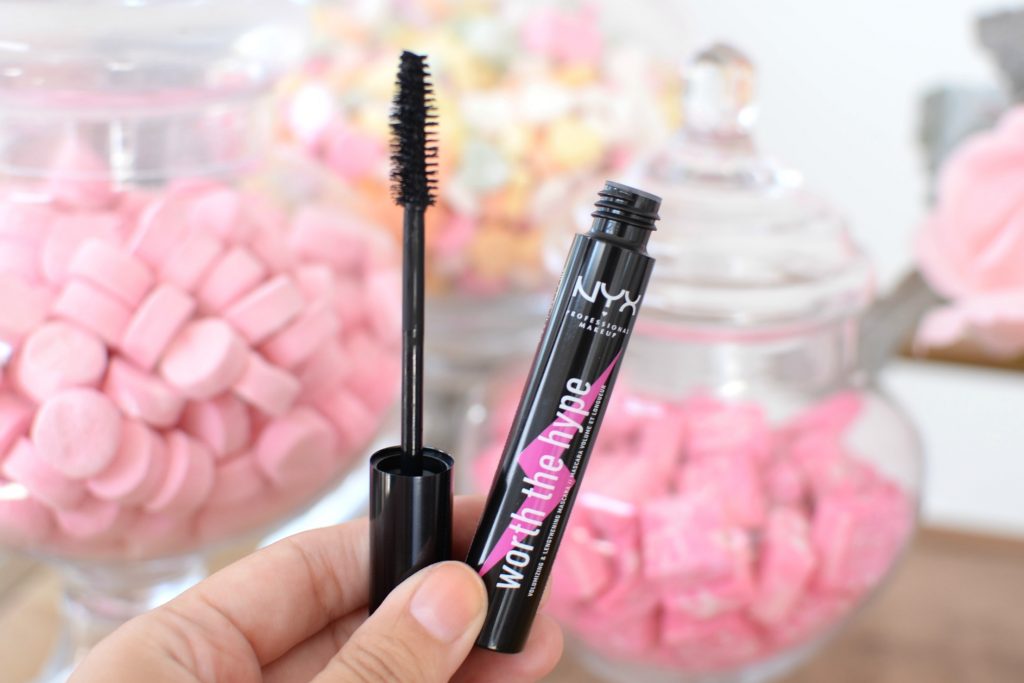 NYX Worth the Hype Mascara is one of those mascaras that you can achieve a wearable daytime look with a single coat, but can really build it up for bolder, longer, fuller lashes for evening. It's perfect for those nights when you don't want to fuss with falsies, but still want dramatic lashes. It creates a ton of volume and length, while separating each lash beautifully for a natural look. It also does a wonderful job filling in sparse areas and creating the illusion of fuller lashes. The formula is comfortable to wear and easy to remove at the end of the day. It's gentle on the lashes and almost seems to make your lashes softer? It retails for $10.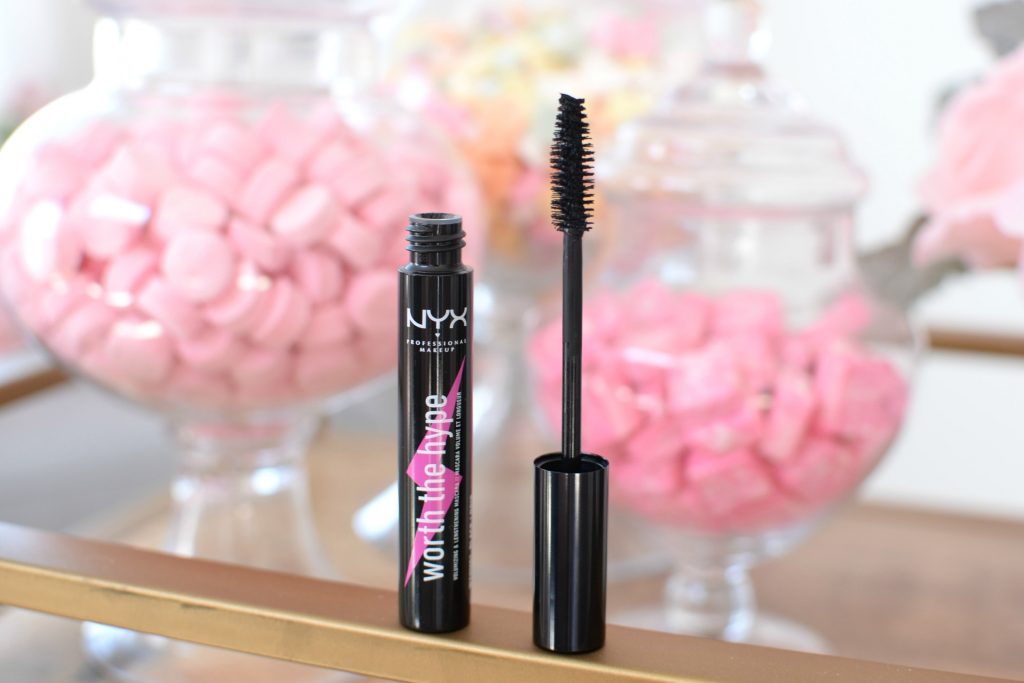 Looking for fuller, poutier, kissable lips without the injections, try the new Revlon Kiss Plumping Lip Crème. Its unique formula helps to visibly enhance the size of your lips overtime. It instantly helps to smooth, soften and plump up the lips for a juicy, youthful and healthier appearance. It has a slightly thicker, ultra-creamy texture that applies easily and smoothly on the lips. It has an almost moisturizing feel that's incredibly lightweight. It does create a slight tingle sensation during the first few minutes, but quickly disappears. Although it claims to have a cooling effect, I didn't notice it, but it does feel comfortable on the lips all day.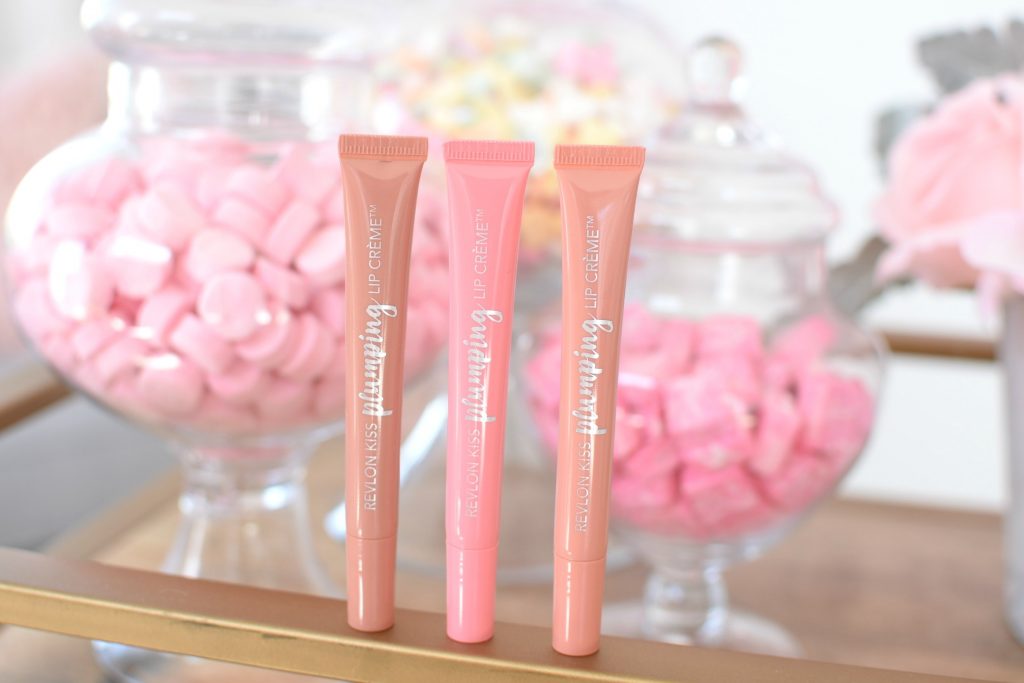 Whenever you're looking for a little fullness and shine, reach for these hydrating and nourishing lip cremes. Revlon Kiss Plumping Lip Crème instantly helps to increase hydration and provide a slight plumping effect. It gives the illusion of fuller looking lips, while filling in fine lines for a more youthful appearance. Smoother, firmer-looking and healthier lips that last all day. It does provide a sheer wash of colour that looks incredibly shiny and lustrous. The colour will start to fade after a few hours, but lips will continue to look healthy and full. Each retail for $13.99.