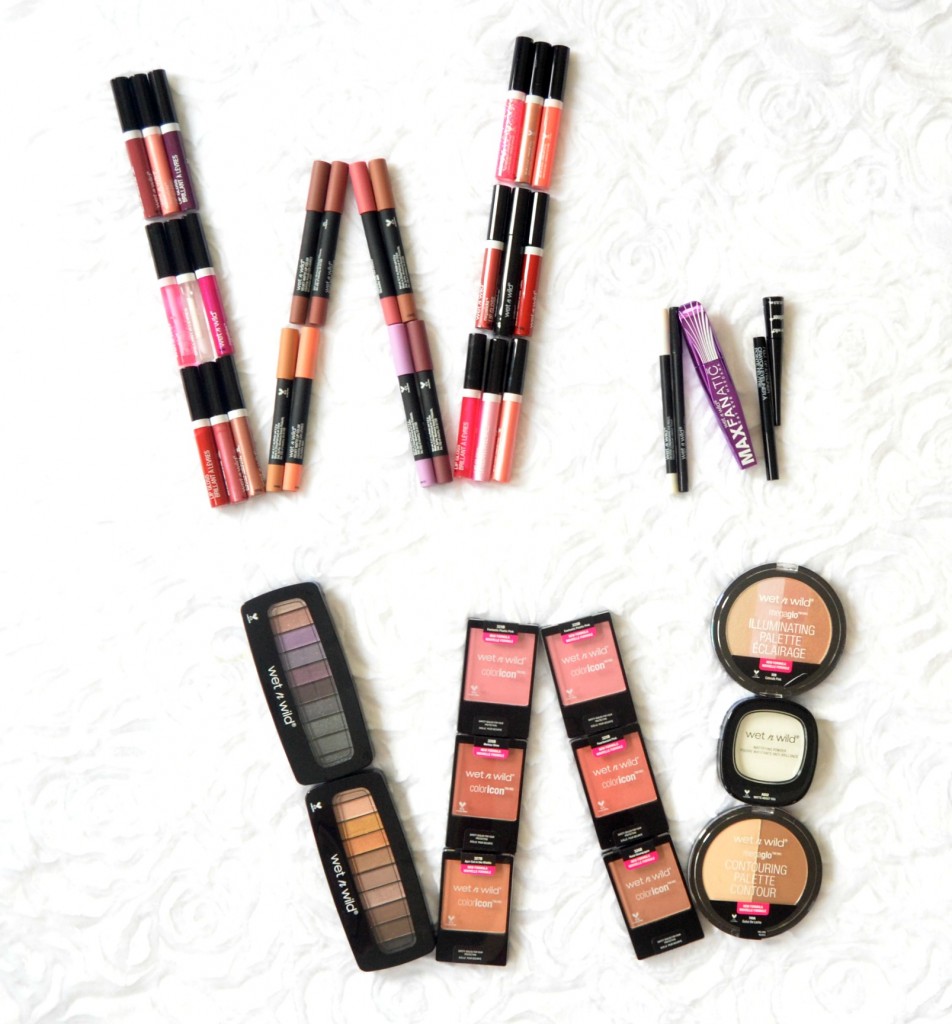 Wet N Wild is one of those affordable brands that always seems to be up on the latest trends and technology. I'm not going to lie, I often get sucked into fancy packaging, smart marketing and hyped about products, but I always come back to brands I trust and love, Wet N Wild being one of them. After playing around with some of their latest launches, I can't help but ask myself, why I spend upwards of $70 for a palette, when I can get one for much less. This year, Wet N Wild introduces a ton of new products, featuring the hottest innovations that are sure to keep you looking beautiful, but at a price we can all afford. I've already featured their new 1-Step Wonder Gel Polish and new Cruelty-Free Vegan Makeup Brushes on this fashion blog, but keep reading for more outstanding makeup treats.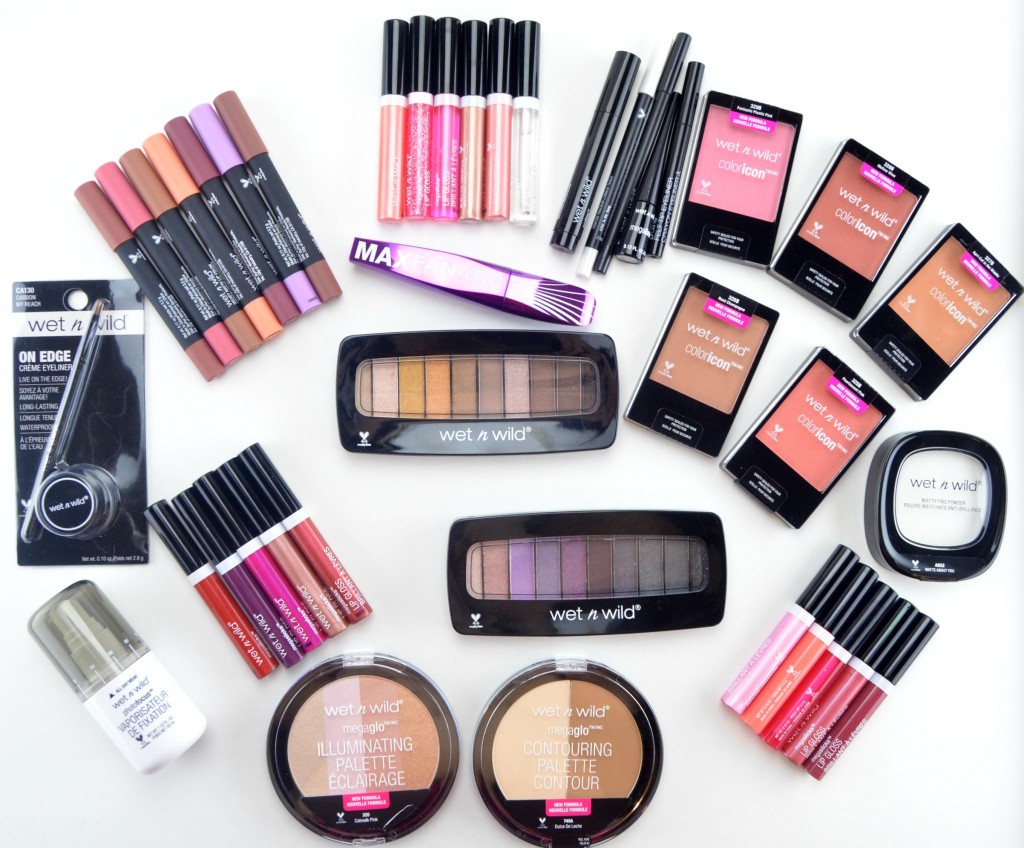 The Wet N Wild Max Fanatic Mascara promises to give you 8X the volume, 8X the curl and 35% longer lashes in a single coat. The unique fan brush is tapered on one end to really help give instant volume and length to every single lash. The brush helps to not only elongate, but it easily allows you to reach all lashes, even those tiny ones in the inner corner. Its jet black, not too wet or dry formula, provides extreme drama to the lashes with a slight curl. It wears beautifully throughout the day, without flaking or smudging.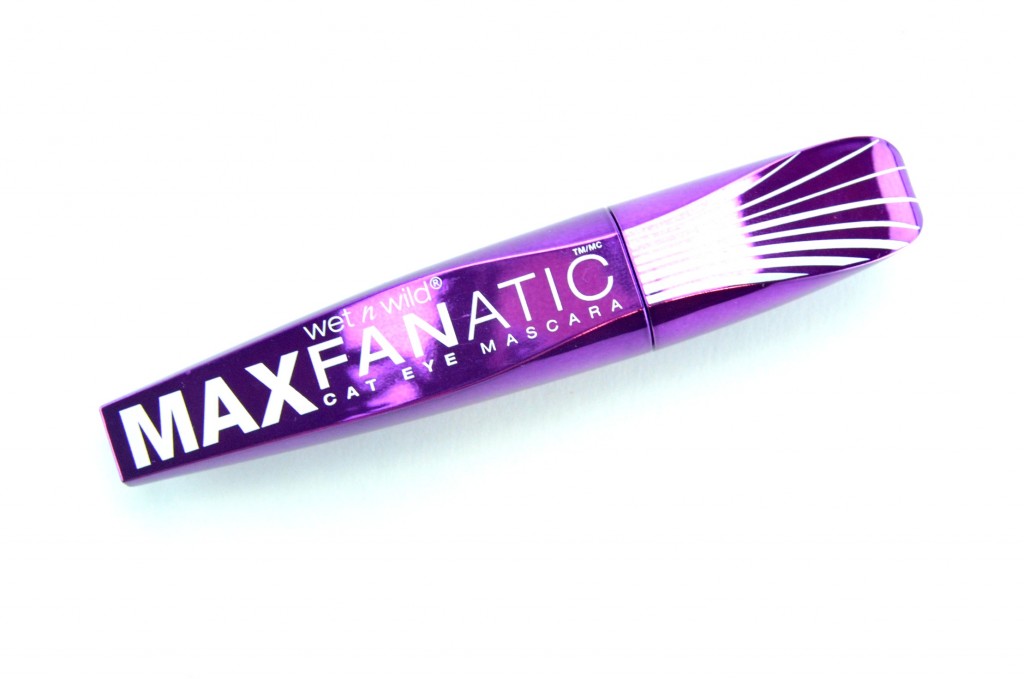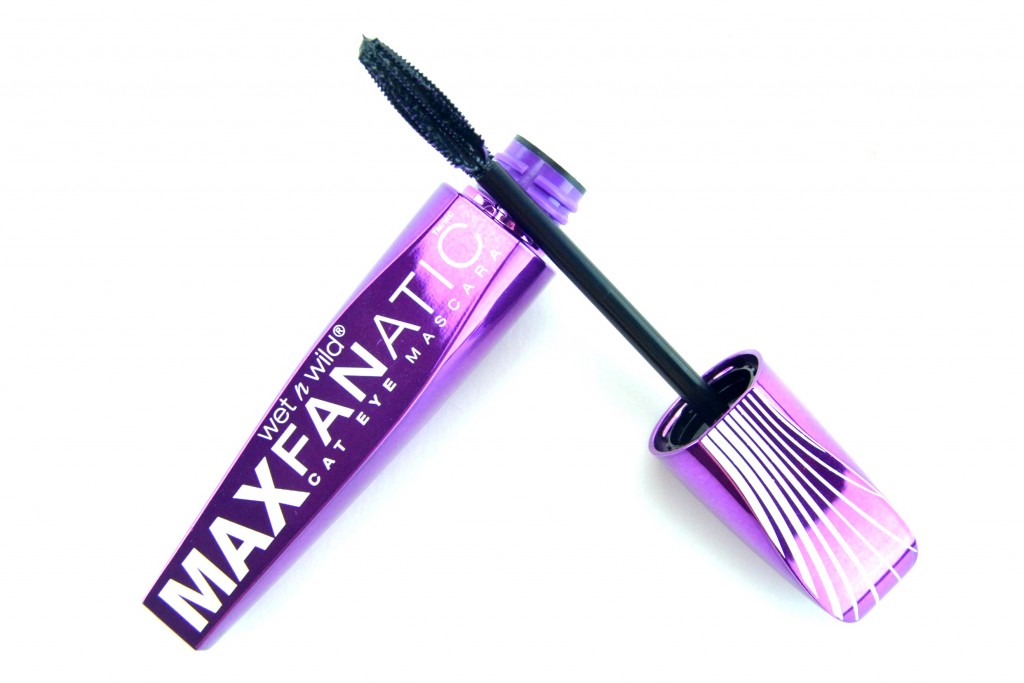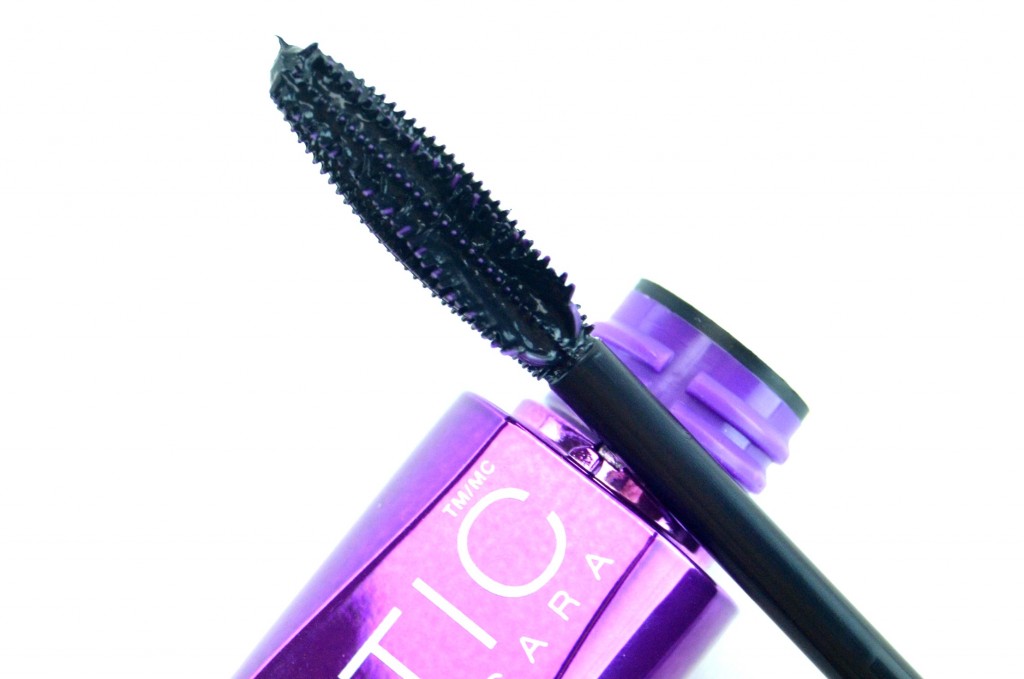 The Wet N Wild10-Pan Studio Eyeshadow Palette comes with a brand new look, in 2 new shades, Coming in Latte and Quartz Centre. It comes housed in a clear and black plastic case alongside a double end brush for easy application. Surprisingly, the brush is actually quite nice, the blending brush is better than the shadow brush, but in a pinch, gets the job done. It features 10 shades, from your basic translucent highlights to subtle mattes and shimmering glitters. The shadows are soft, buttery, intensely pigmented and come in a wide range of texture. It applies seamlessly, blends out beautifully and provides little to no fall out. Both palettes can easily take you from day to night and wear well into the evening, without a primer, without creasing or fading.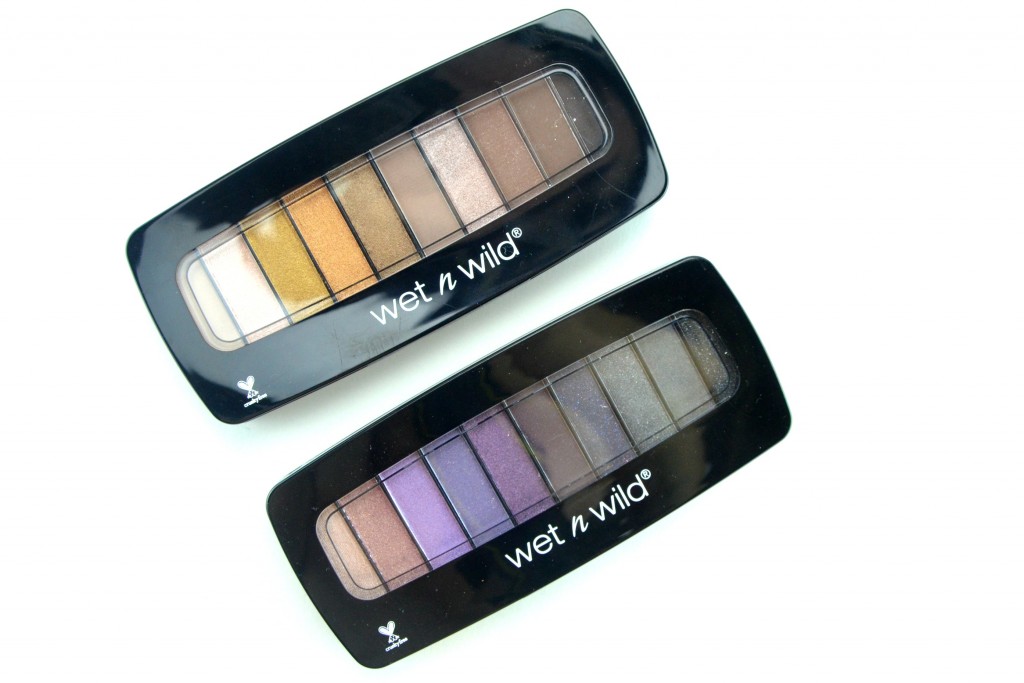 Wet N Wild10-Pan Studio Eyeshadow Palette in Coming in Latte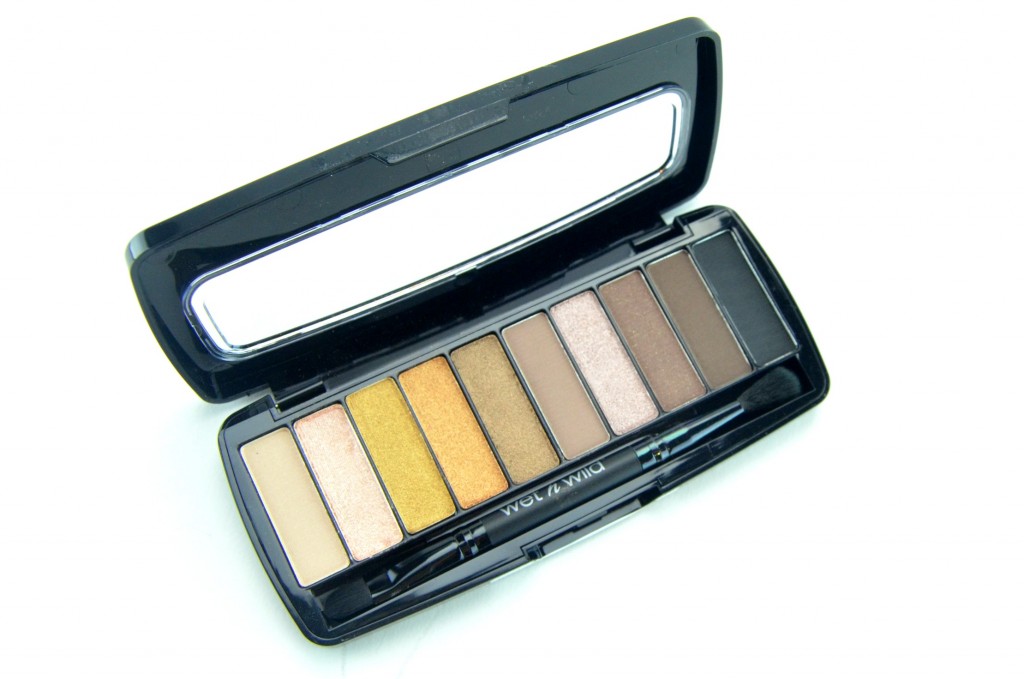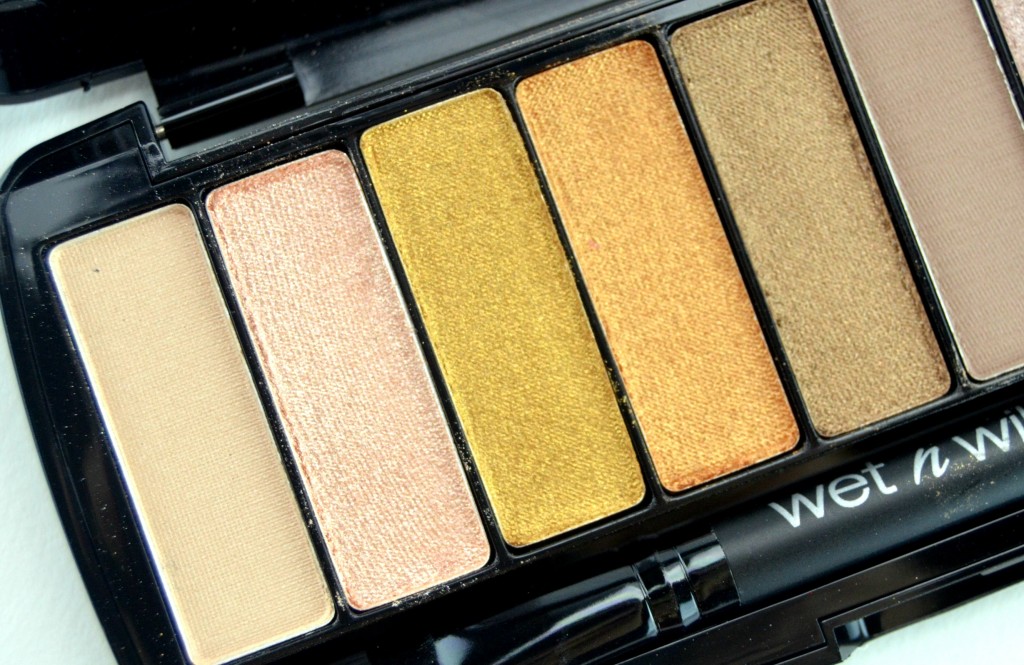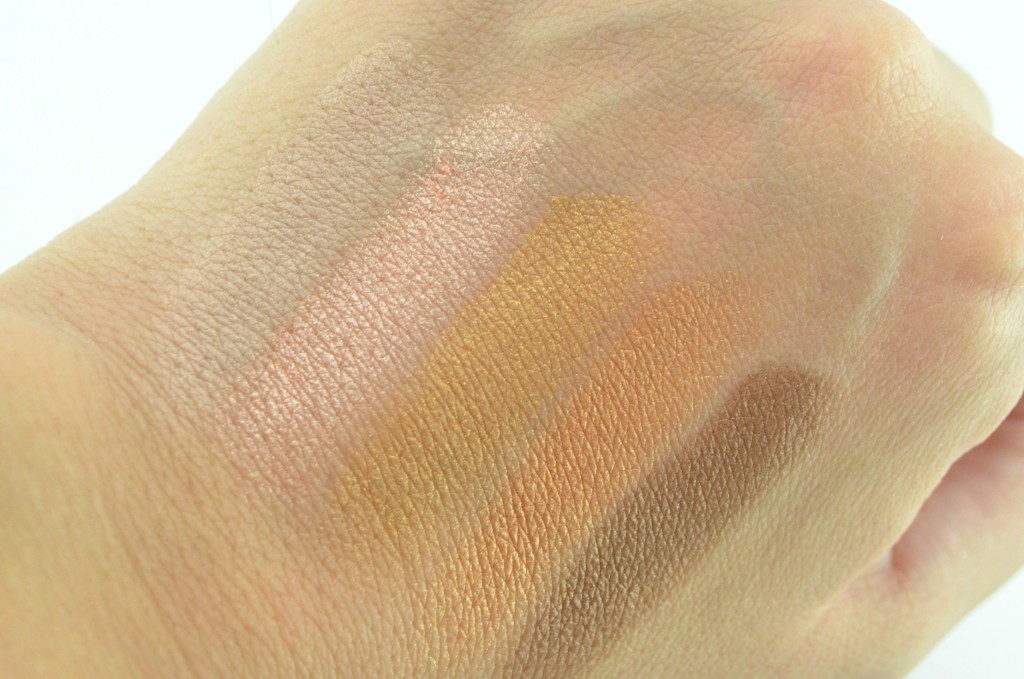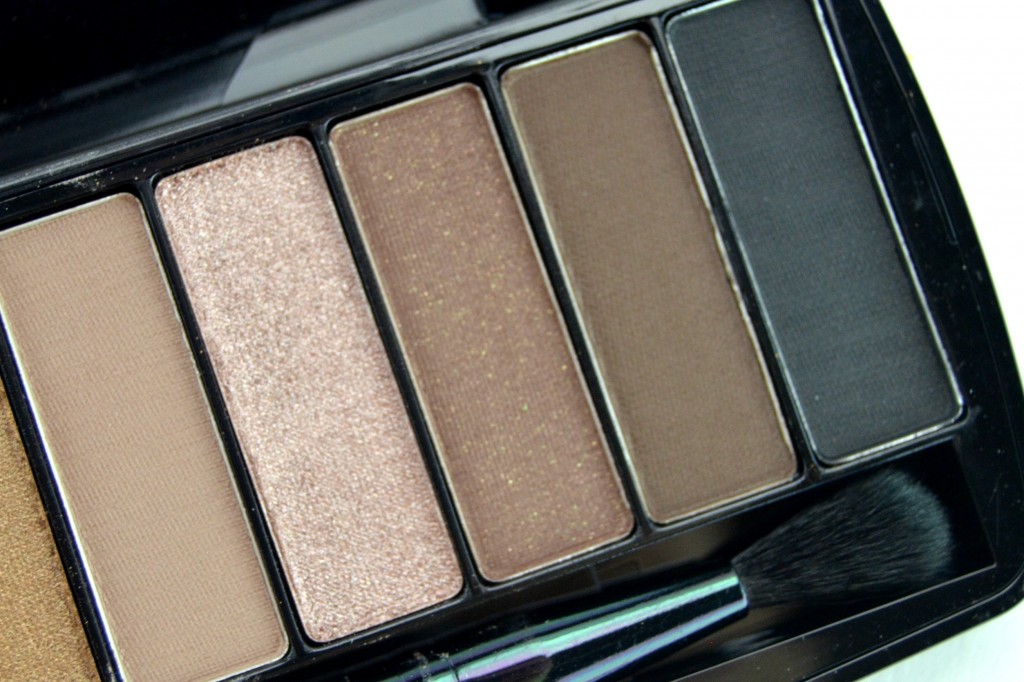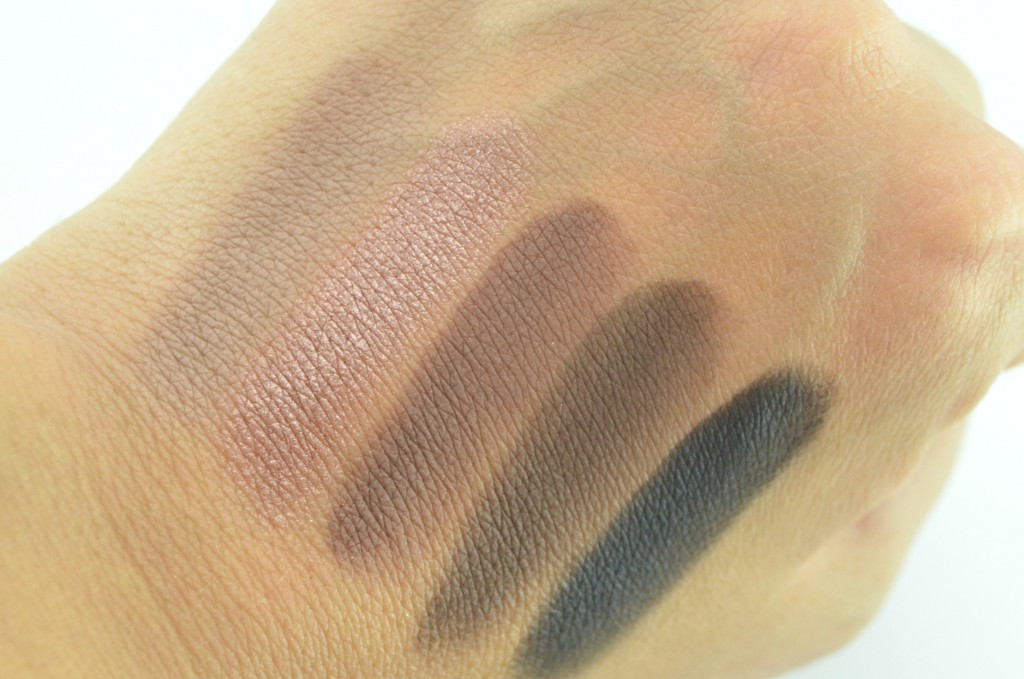 Wet N Wild10-Pan Studio Eyeshadow Palette in Quartz Centre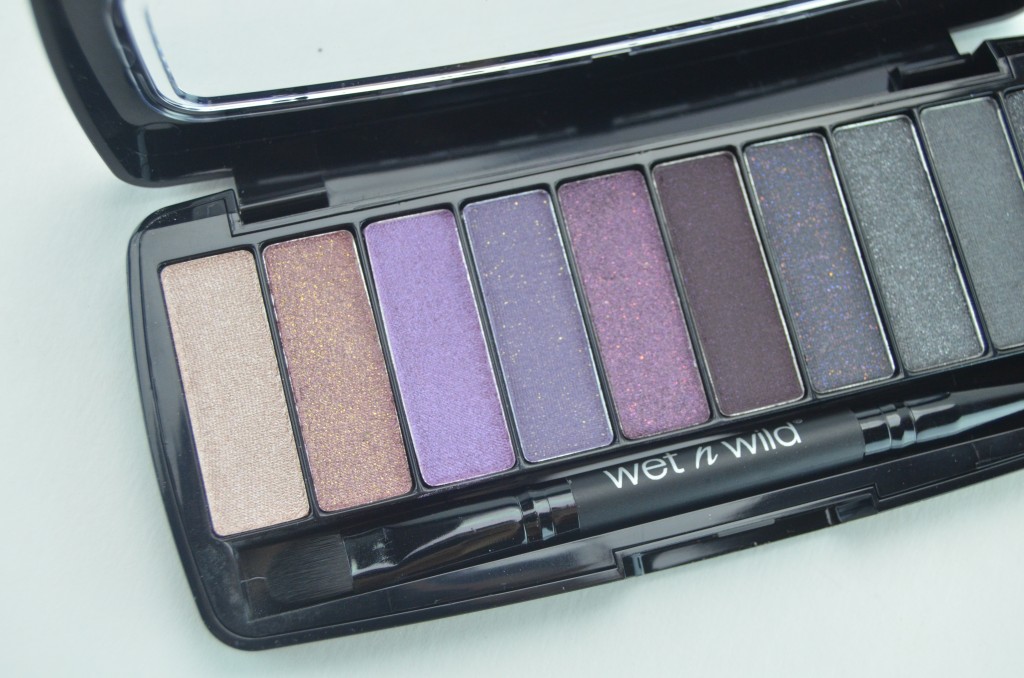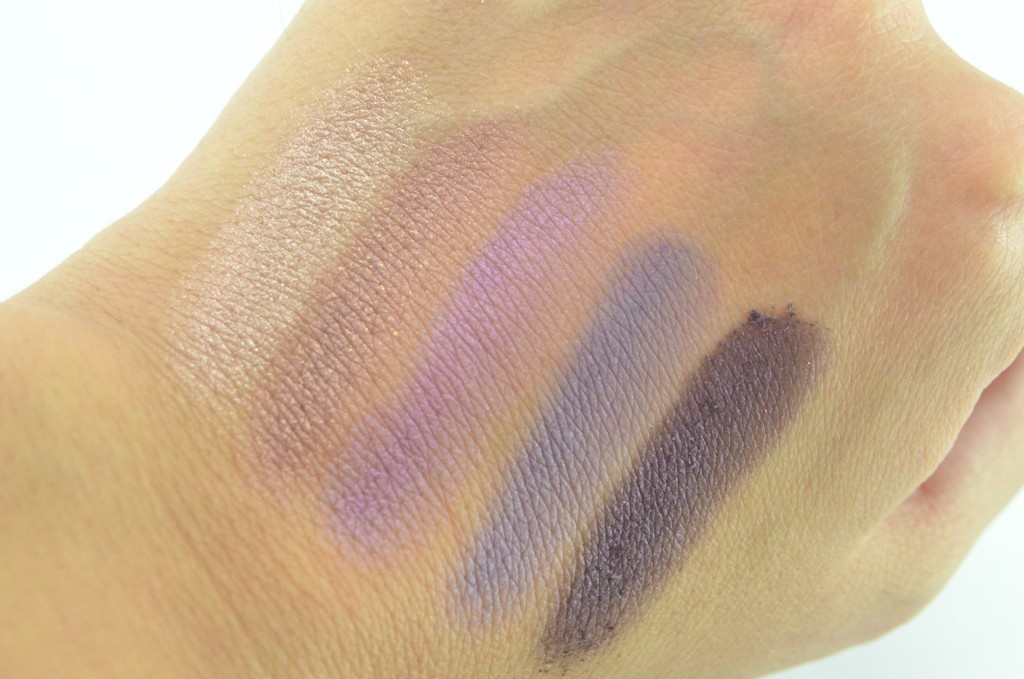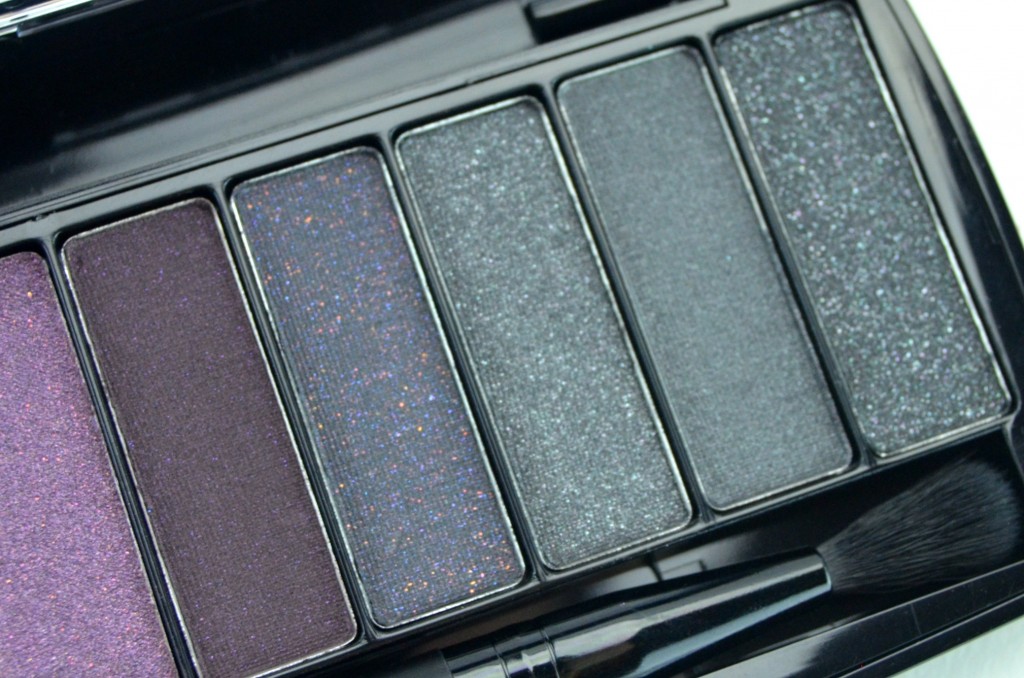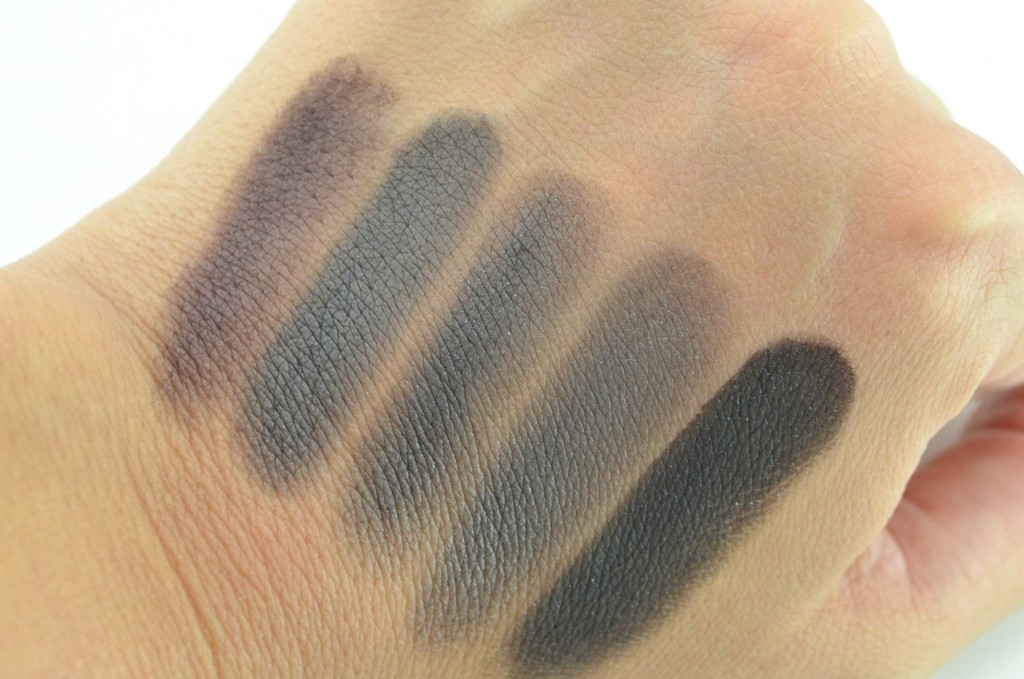 The Wet N Wild On Edge Longwearing Eye Pencils come with a brand new look, but same great formula. It features a crème-based formula, but in an easy to use pencil format that helps provide maximum control and is super convenient. It applies evenly and smoothly, blends out beautifully and is smudge and budge proof the entire day. Once set and dry, this liner doesn't fade or flake off for up to 12 hours. It comes in 6 new shades, You're the Yin, Wooden You Know, Violet Offender, Shock Therapy, Sapphire and Ice and To My Yang.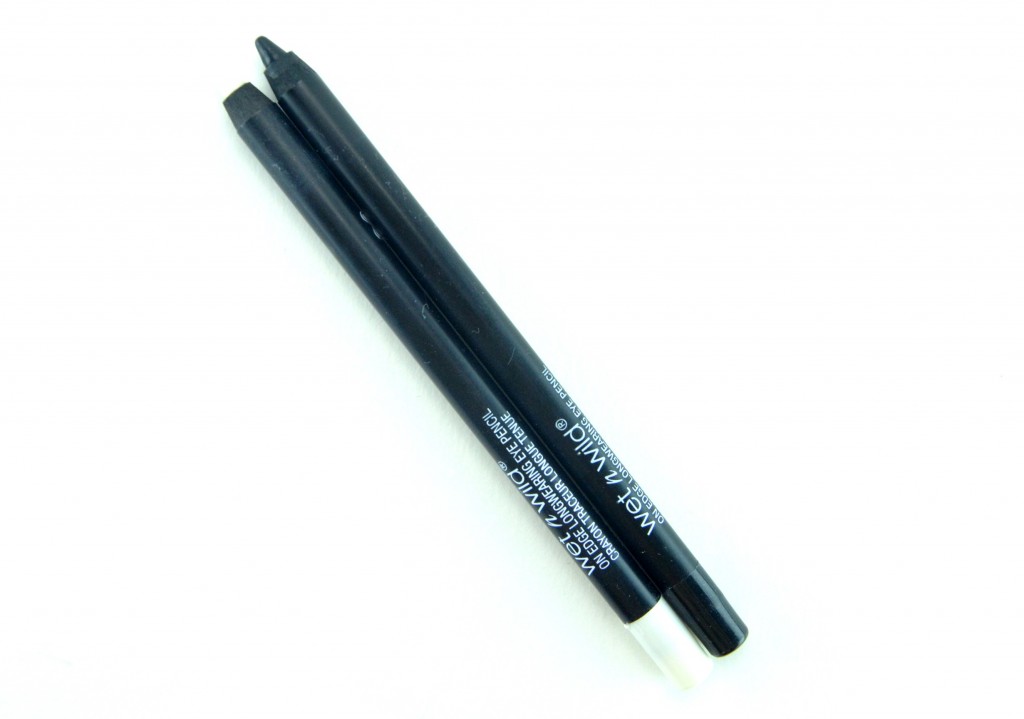 The Wet N Wild MegaLiner Liquid Eyeliner comes with a brand new formula that features high definition pigments that help to instantly provide an intensely rich finish. Its unique fine, flexible brush gives you total control and allows for precise, thin lines. It's lightweight, has almost a watery consistency and glides across the lid with ease and without skipping. It never tugs or pulls on the delicate lash line, and although it does take some practise, the application process couldn't be easier once you get the hang of it. It really does glide on seamlessly, but takes a few seconds to set and dry. Once set, it doesn't transfer, flake or smudge the entire day. It helps to enhance and define the eyes for a dramatically, bold look. It comes in 4 shades, Black, Dark Brown, Voltage Blue and Electric Purple.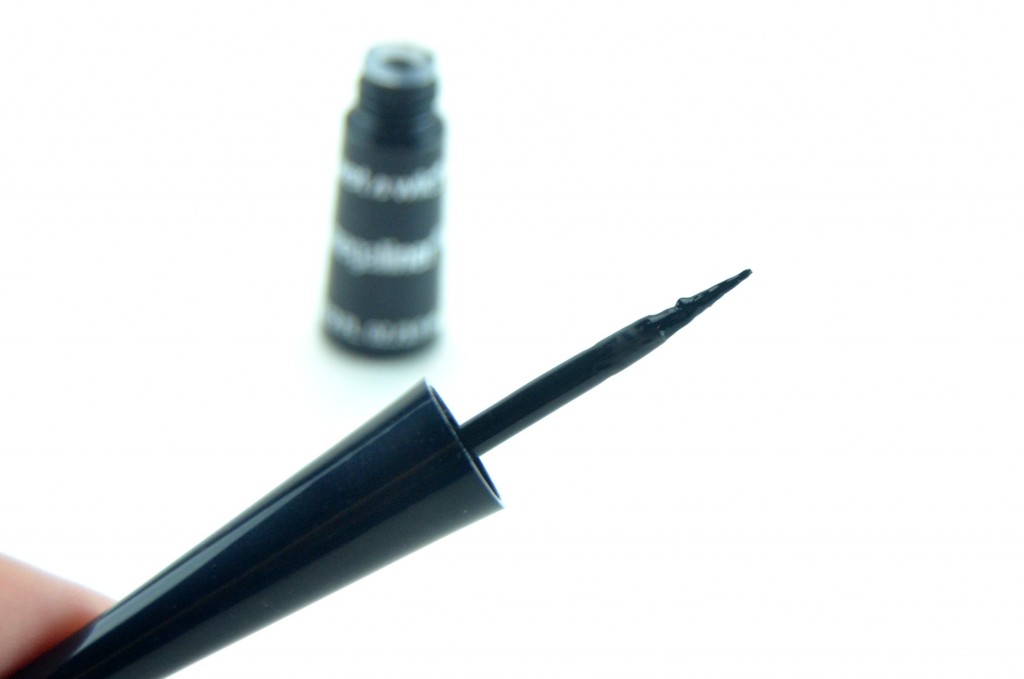 The Wet N Wild ProLine Felt Tip Eyeliner features a soft, finely-pointed felt tip, marker-like design that helps to give you total control with a convenient pointy tip. You can easily hold the pen at different angles, allowing you to create several different liner looks. If you've ever struggled with liquid liners before, or if your liner tends to skip or smear, you'll love this one. It provides full colour definition in a single stroke with an extremely black finish. If you're looking for a thin line, use the very tip of the pen for an extremely fine line or hold the pen on a slight angle to get more of an intense, heavy and thick line for a bolder effect.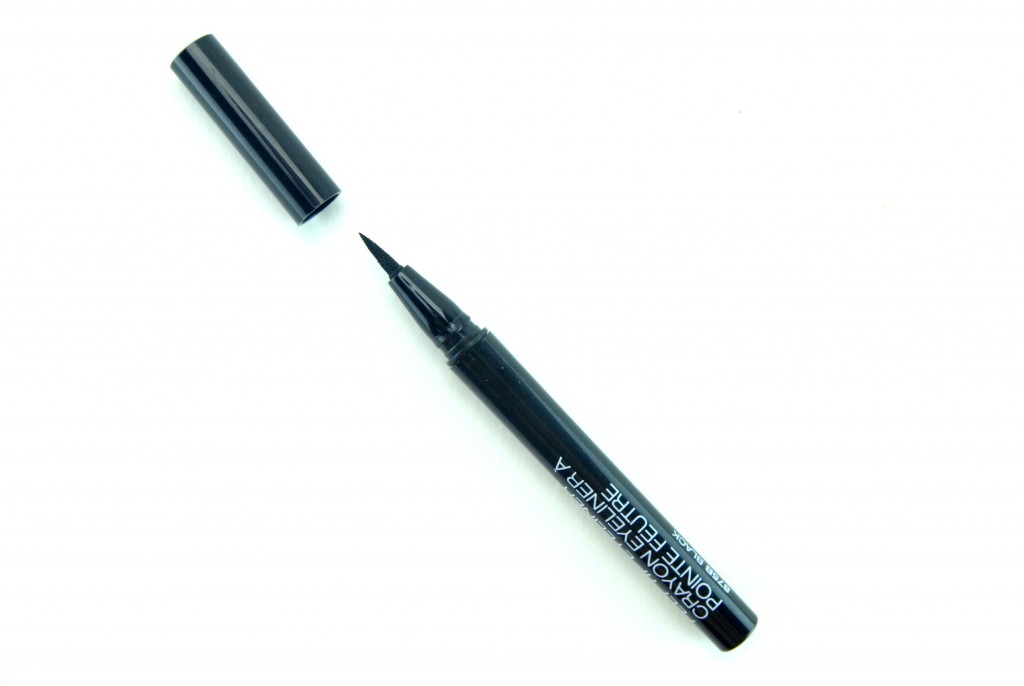 Wet N Wild ProLine Graphic Marker Eyeliner features a slightly flexible, slightly blendable angled tip that almost looks like a marker. This unique design allows you to quickly create both thick and thin lines with total control. The perfectly angled tip allows you to tight line easily and get into the inner corner of the lashline quickly and easily. Although slightly drier in texture than the liquid liners above, its creamy texture glides on seamlessly without pulling or tugging. It dries within seconds to a completely jet back or electric blue, opaque finish. I didn't find it crease, crack or budge the entire day. It comes in 2 shades, Jetliner Black and Airliner Blue.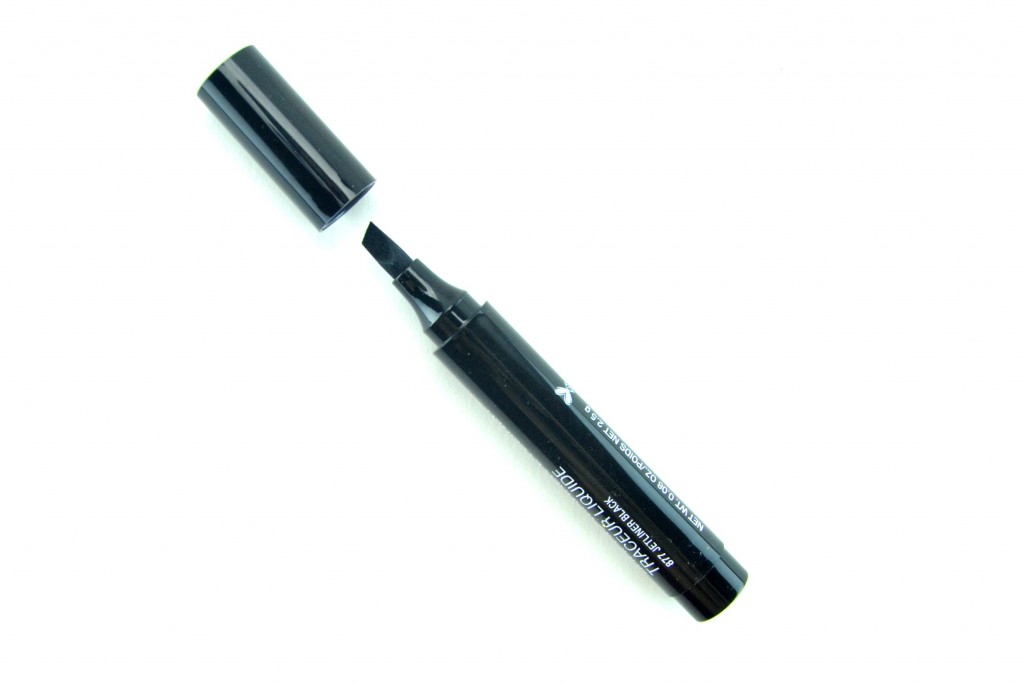 Wet N Wild On Edge Crème Eyeliner comes in a round little pot with an easy to use brush for application. It features a gel-based formula, that's so rich and creamy, that it glides on smooth and effortlessly for a bold, intense and powerful line in a single stroke of the brush. It gives you the precision of a liquid liner with the longwearing, quickly dry formula of a gel. It comes in Carbon My Reach.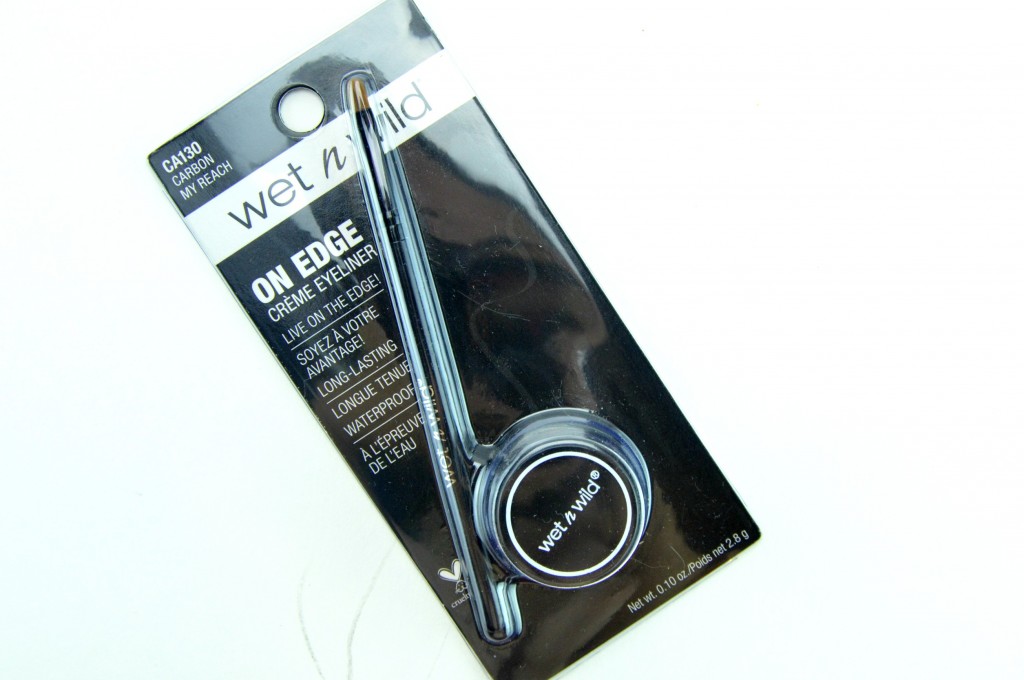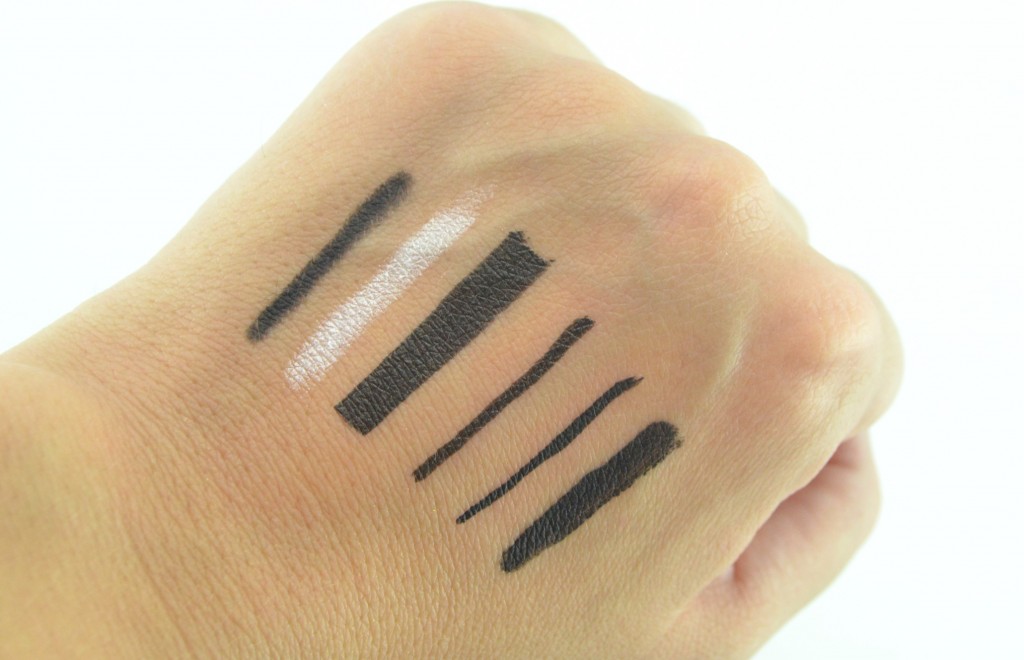 The Wet N Wild MegaSlicks Lip Gloss comes with a brand new look, but with the same moisturizing and conditioning formula, thanks to its vitamins A & E and aloe vera enriched ingredients. It comes with your standard doe foot applicator that provides just the right amount of gloss to evenly and smoothly coat your entire lips in a swipe or two. The tip is slightly slanted, helping it naturally fit the contours of your lips for a seamless finish. It has a smooth, silky, incredibly lightweight texture that although doesn't provide a ton of colour payoff, it delivers incredible shine. We're talking ultra-glossy, a ton of luster and sheen that looks amazing paired over your favourite lipstick. It gives a long-lasting sheen to the lips that's never goopy, sticky or tacky. It has a sweet, almost vanilla cupcake scent and wears for a few hours before wanting to reapply. It comes in 17 new shades.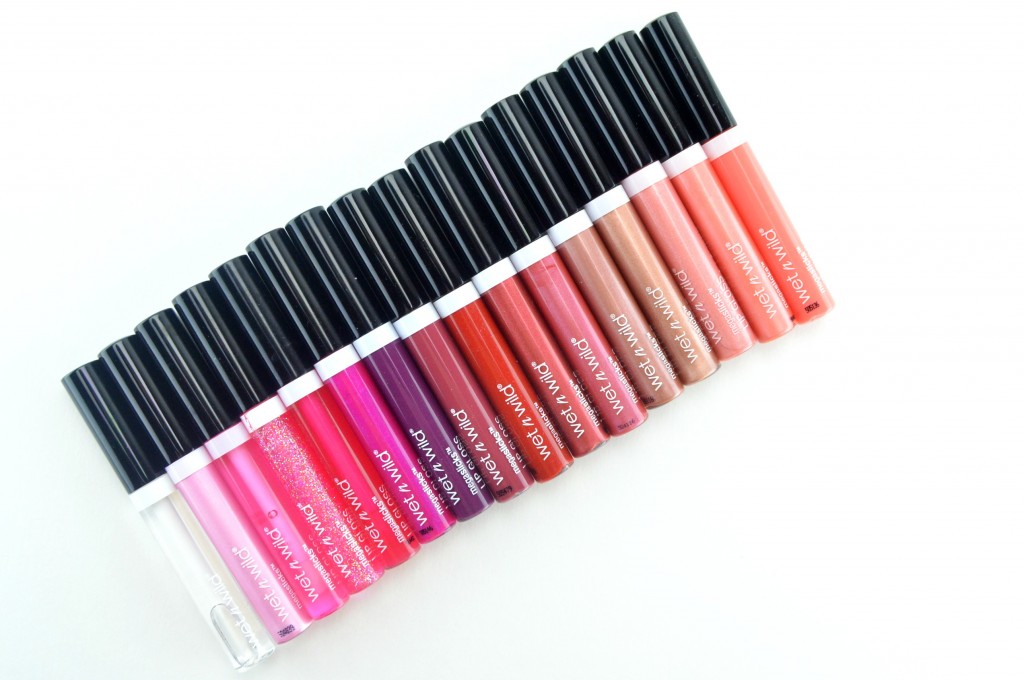 Wet N Wild MegaSlicks Lip Gloss in Crystal Clear, Sinless, Sweet Glaze, Crushed Grapes, Cotton Candy, Berried Treasure, That's My Jam and Wined and Dined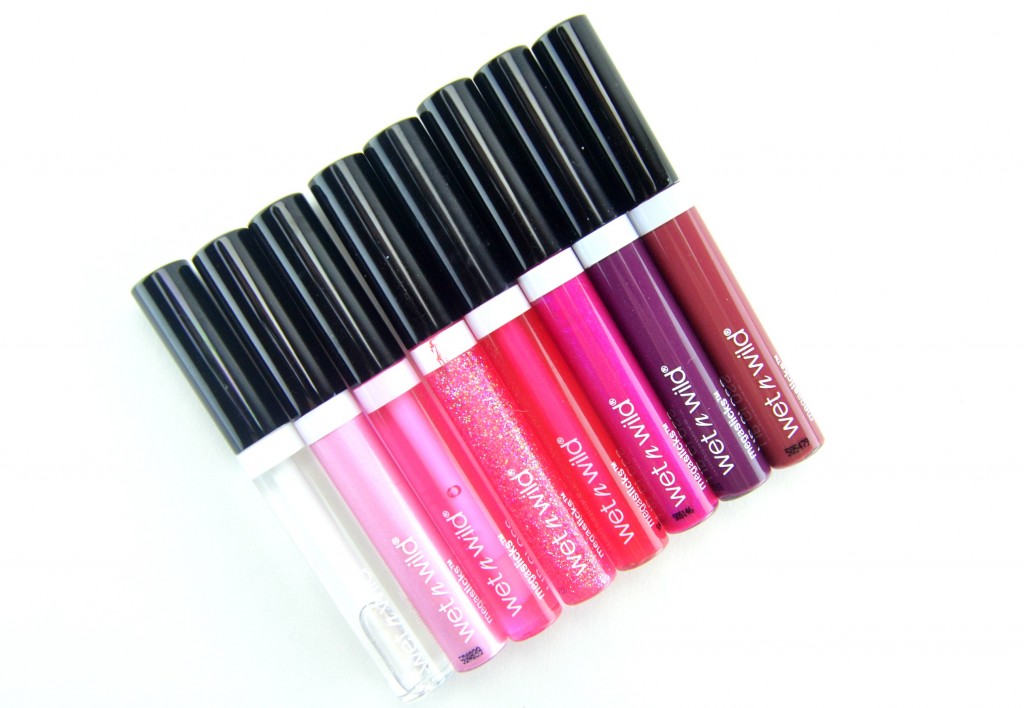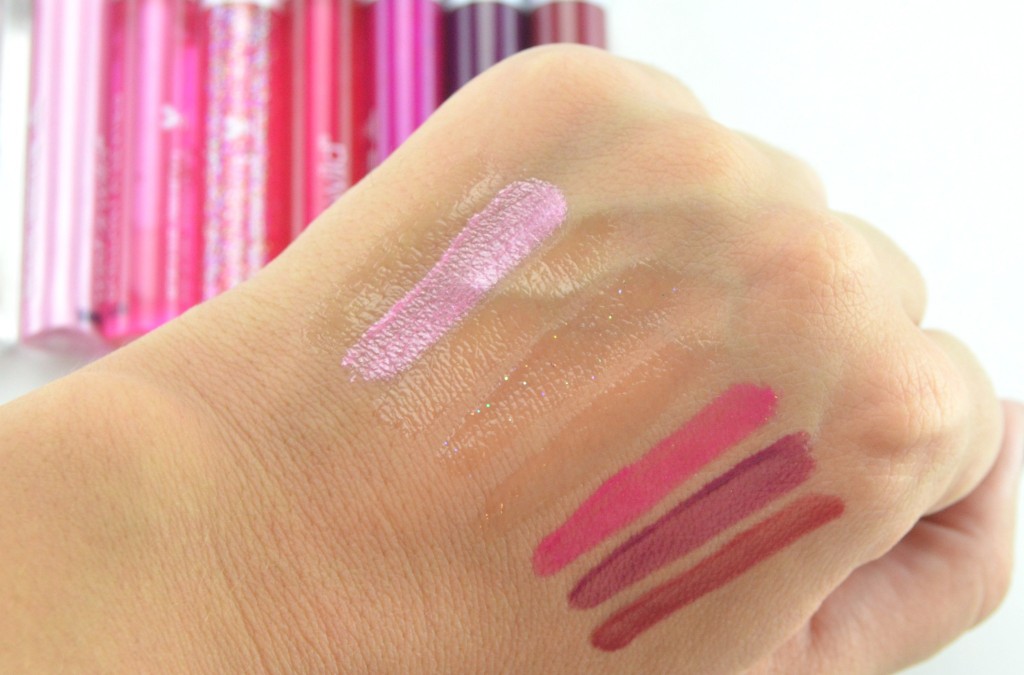 Wet N Wild MegaSlicks Lip Gloss in My Cherry Armour, Red Sensation, Rasp-Berry Voice, Bronze Berry, Rose Gold, Cherish, Strawberry Ice and Great Coral-ation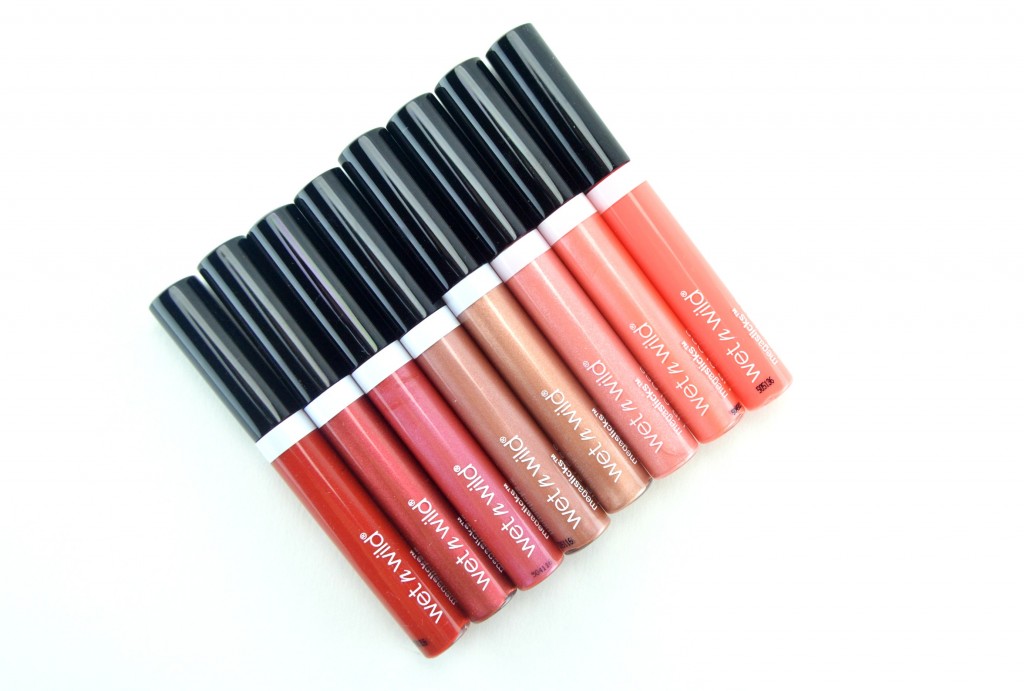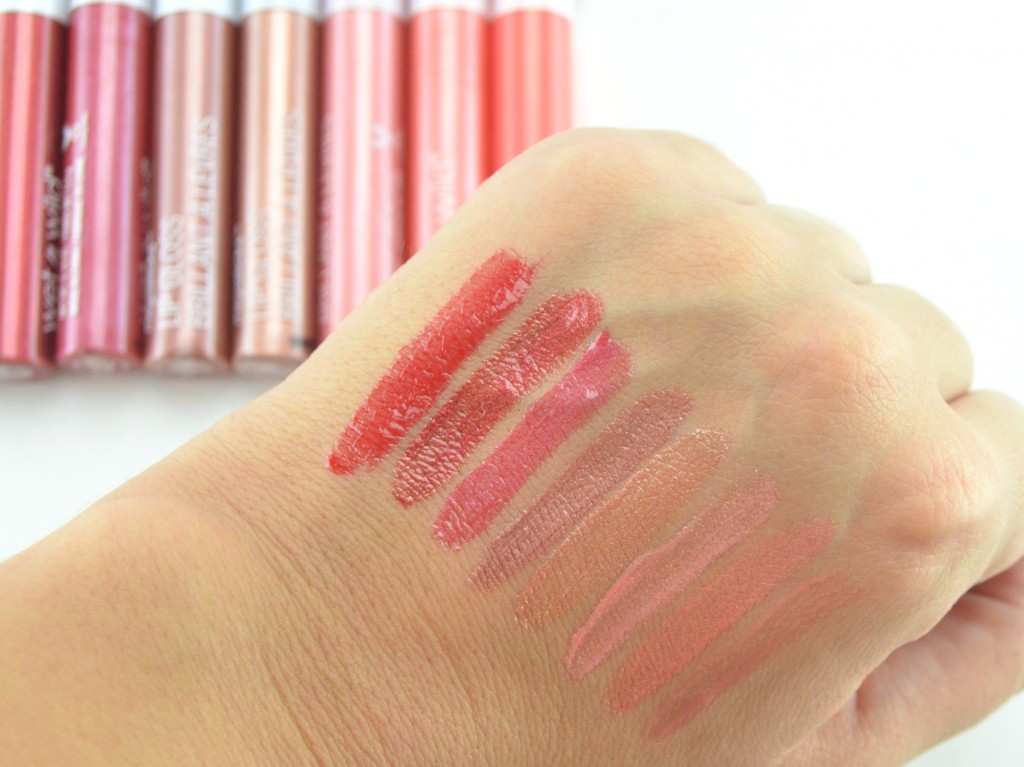 The Wet N Wild Naked Protest Velvet Matte Lip Color comes in a twist-up pencil format with a soft, creamy and almost velvety texture. It has a completely weightless feel once applied to the lips, but since it is a matte lippie, it will accentuate any dry patches you may be experiencing that day. Although it "claims" to be moisturizing, I didn't feel that, although fairly comfortable for a matte finish. It delivers full-coverage in a single swipe or two, although a few of the lighter shades are sheerer than the deeper hues. Since it's a pencil design, it's incredibly easy to apply and touch-up during the day, without a mirror or lip liner. It comes in 9 new shades, 7 shown below in Toffee Frappe, Look for Truffle, Hickory Smoked,  Charred Cherry, Lie Lack, Berry Tales and Shelly Shocked.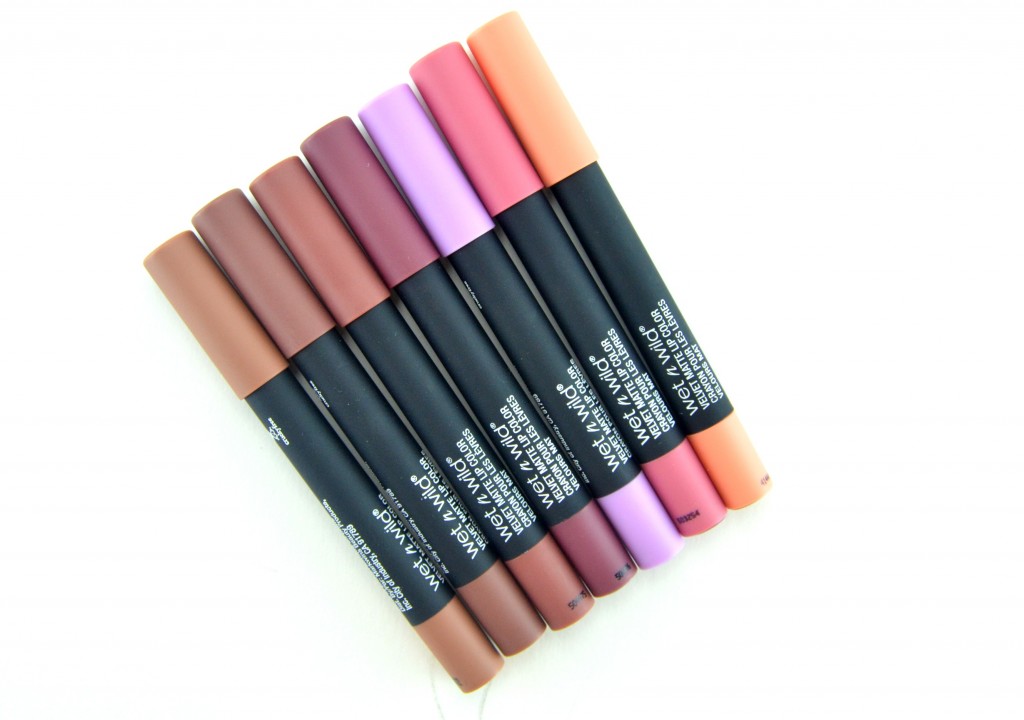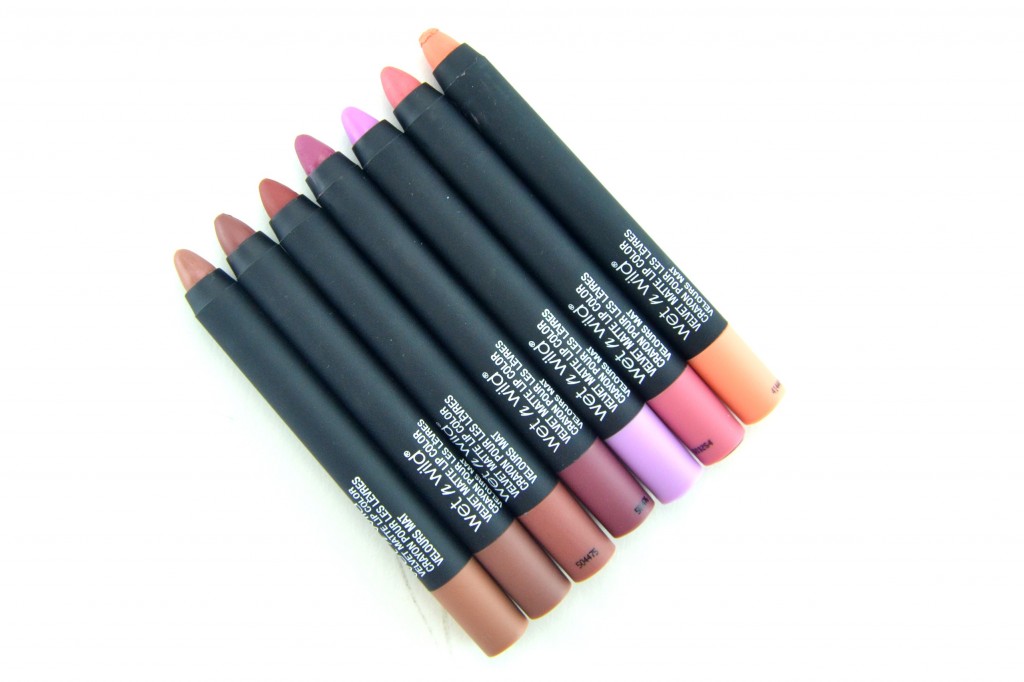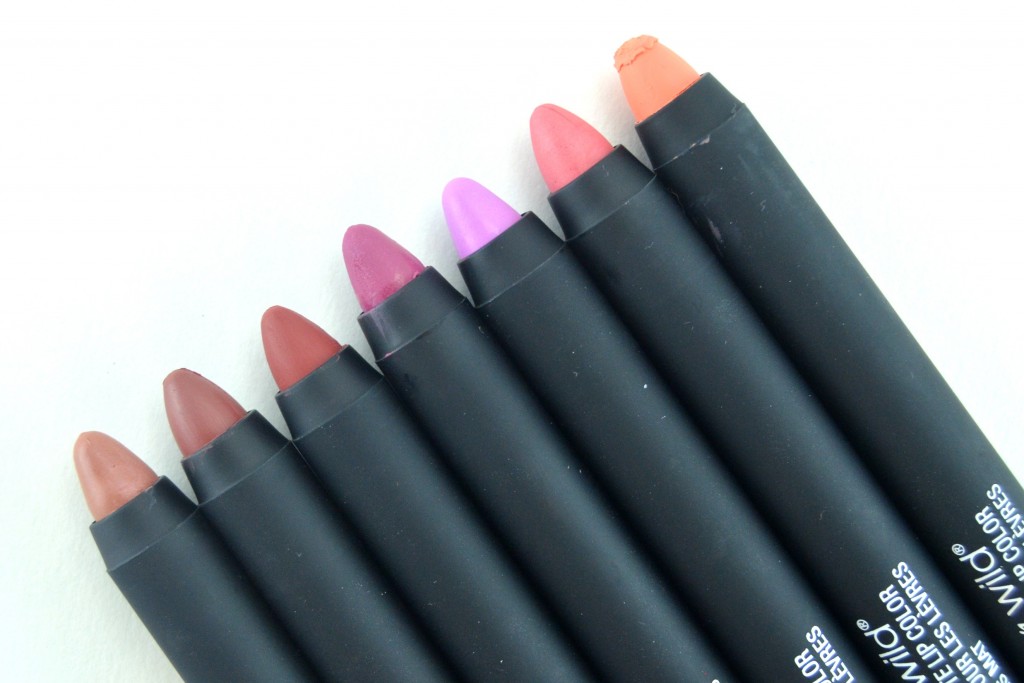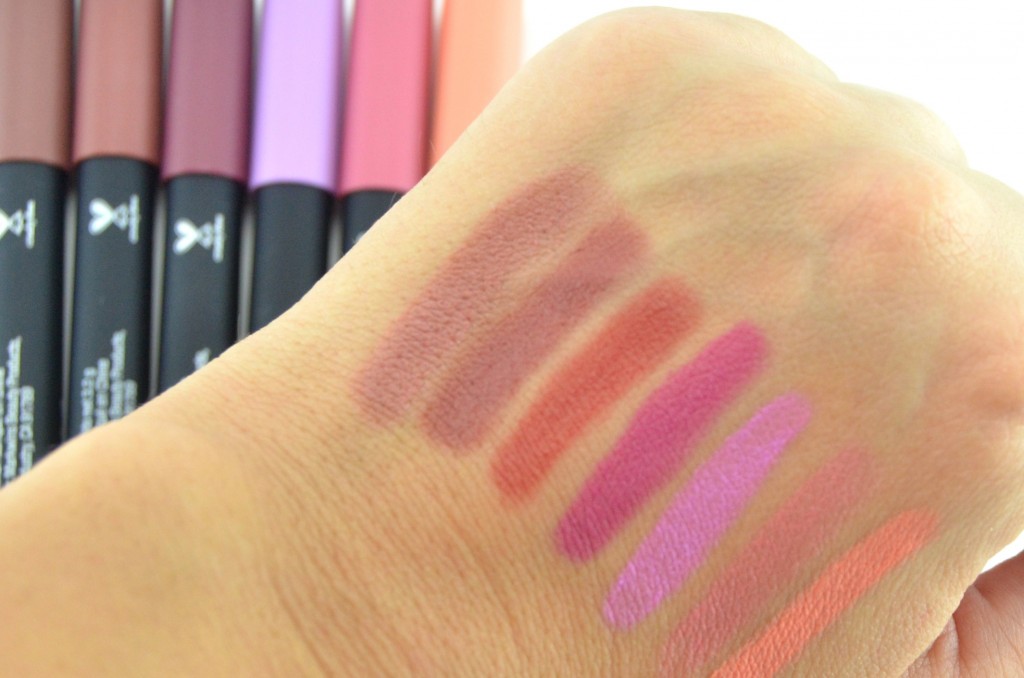 The Wet N Wild Photo Focus Setting Spray helps to lock and set makeup in place the entire day. It features aloe vera to keep skin hydrated and moisturized and designed for all skin types. Simply spray on and enjoy that "freshly applied" makeup look for up to 12 hours. It helps to prevent makeup, both powder, liquid and creams, from melting, cracking, smudging and fading. It has a completely weightless feel and the spritzer creates a fine mist that doesn't soak your entire face with product.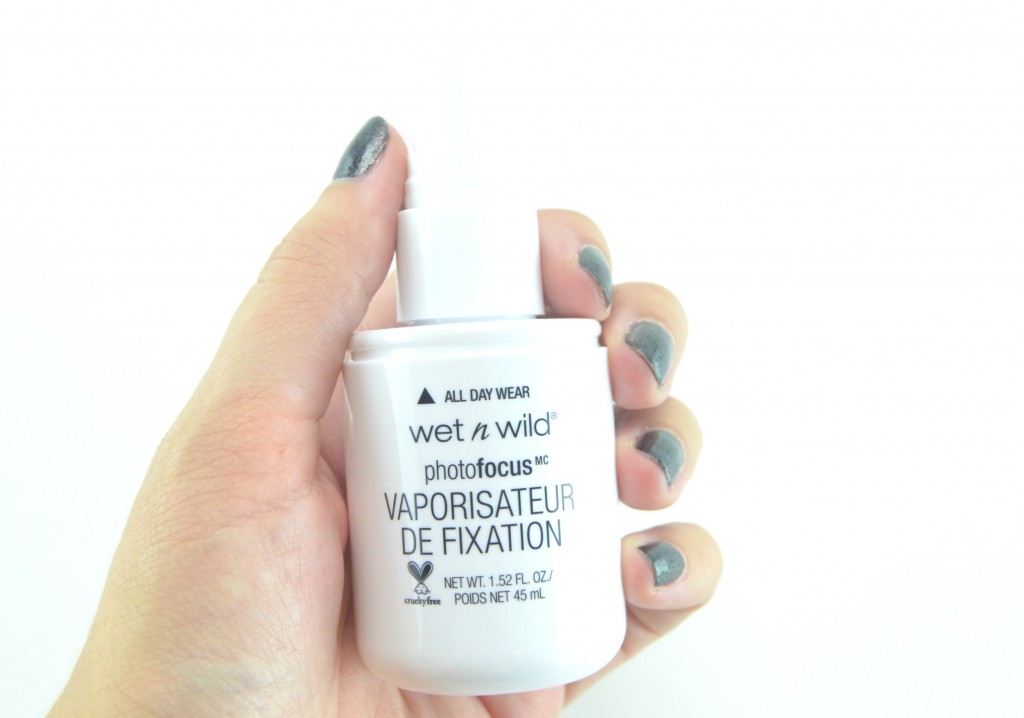 The Wet N Wild Take On the Day Mattifying Powder is a finely milled, mattifying powder that helps to blur imperfections, refines the skin's texture and helps to absorb oil and shine for a long-wearing matte finish. It also contains light-reflecting powders which helps reduce shine. It's lightweight, completely colourless and sets to a luminous, soft-focus finish. I'd almost say it's a mix between a cream and powder, the softness of a cream, but the dryness of a powder. It starts off white, but turns translucent once in contact with the skin. It does an amazing job at keeping the skin matte without looking cakey or dry.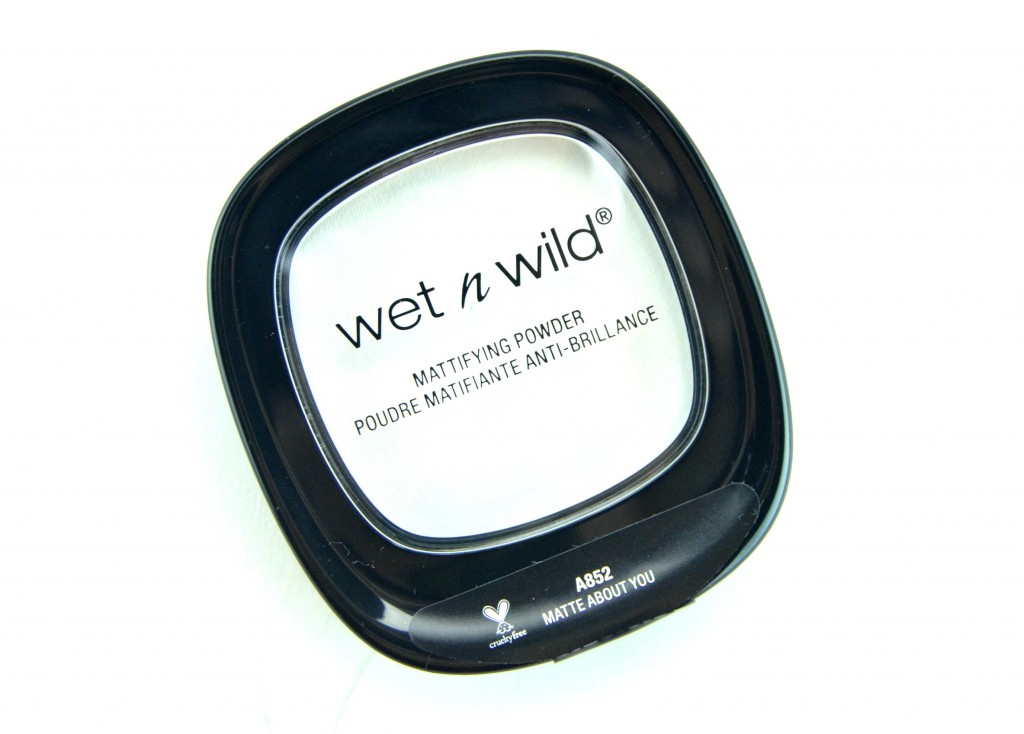 The iconic Wet N Wild Color Icon Blush comes in a brand new packaging, that's sleeker and more higher-end looking. To me, it seems to have the same amazing, silky-smooth formula that we've all come to love, that's pigmented and gives that perfect pop of colour to the cheeks. These blushes are incredibly lightweight and offer a mix between a sheer transparent sheen to a radiant pop of maximum colour, depending on how much you apply. It also stays put the entire day without fading and comes in 5 shades, Fantastic Plastic Pink, Mellow Wine, Apri-Cot in the Middle, Rosé Champagne and Pearlescent Pink.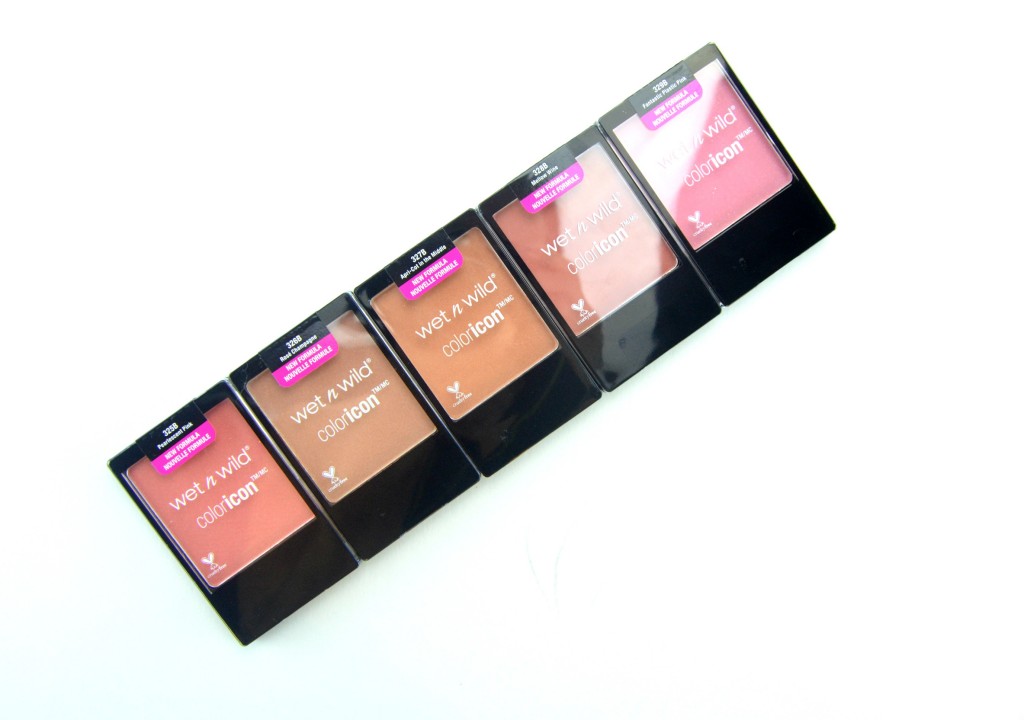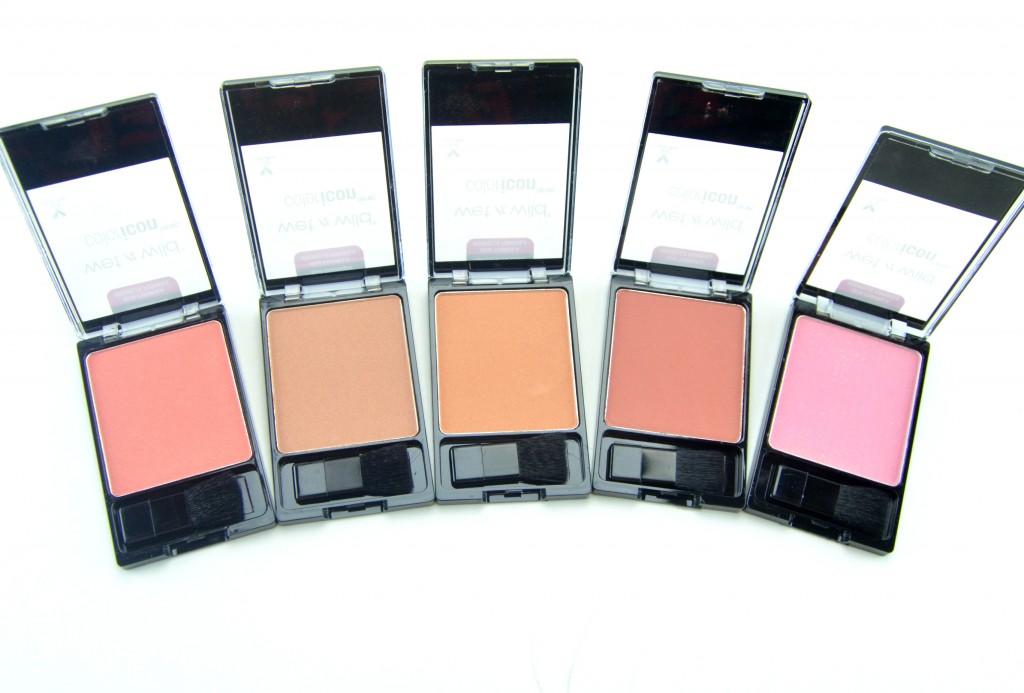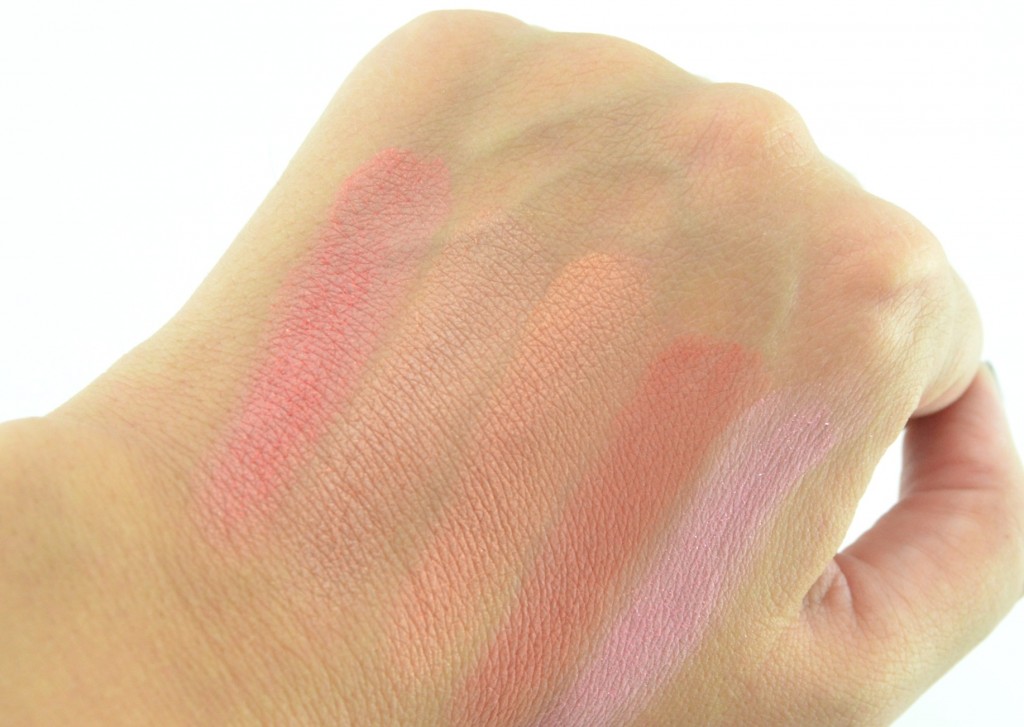 The Wet N Wild MegaGlo Illuminating Powder in Catwalk Pink comes with a brand new design and features 4 sparkly, complementary, illuminating shades that can either be worn on their own or paired over your favourite makeup look to help create a soft, iridescent shimmer to your complexion. It can also be dusted on your neck, chest and entire body to add a touch of shimmery glow, perfect for the summer. I love that the stripes are actually large enough to dip your brush into each individual shade, without picking up the other colours in the compact. It's rich and creamy, applies seamlessly, blends out beautifully, without any harsh lines and gives an instant luminous glow to wherever you apply it.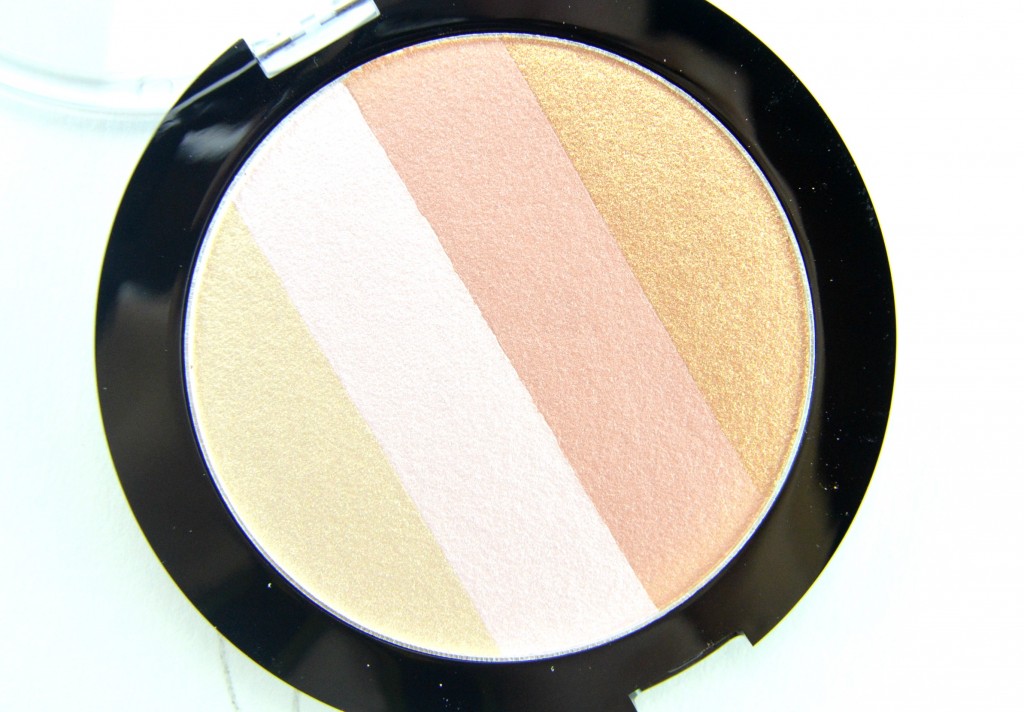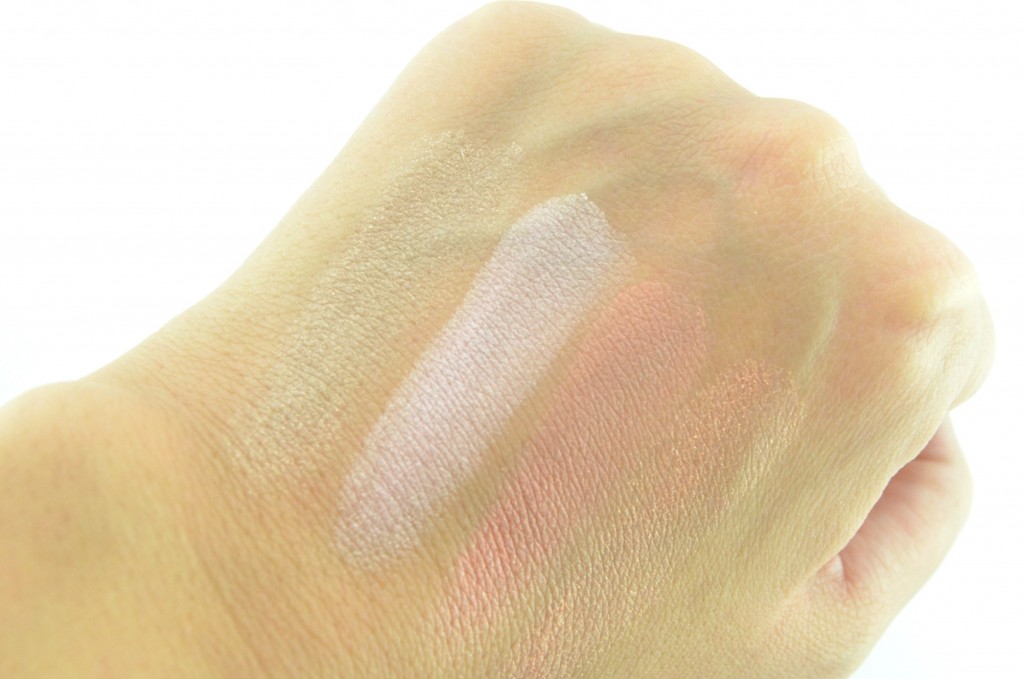 The Wet N Wild MegaGlo Contouring Palette is complementary bronzing and highlighting duo that helps to sculpt and perfect the face for a completely flawless finish. Use the deeper shade to help define and contour your bone structure and the light shade to help highlight your best features, like the top of your cheekbone. It comes in 2 new shades, Dulce De Leche and Caramel Toffee.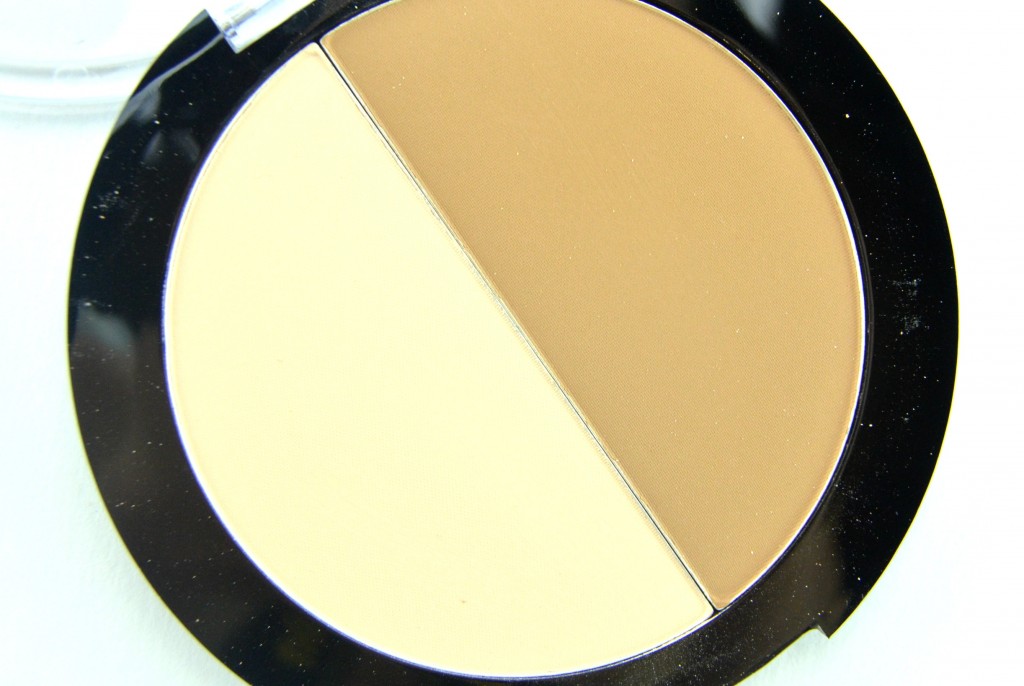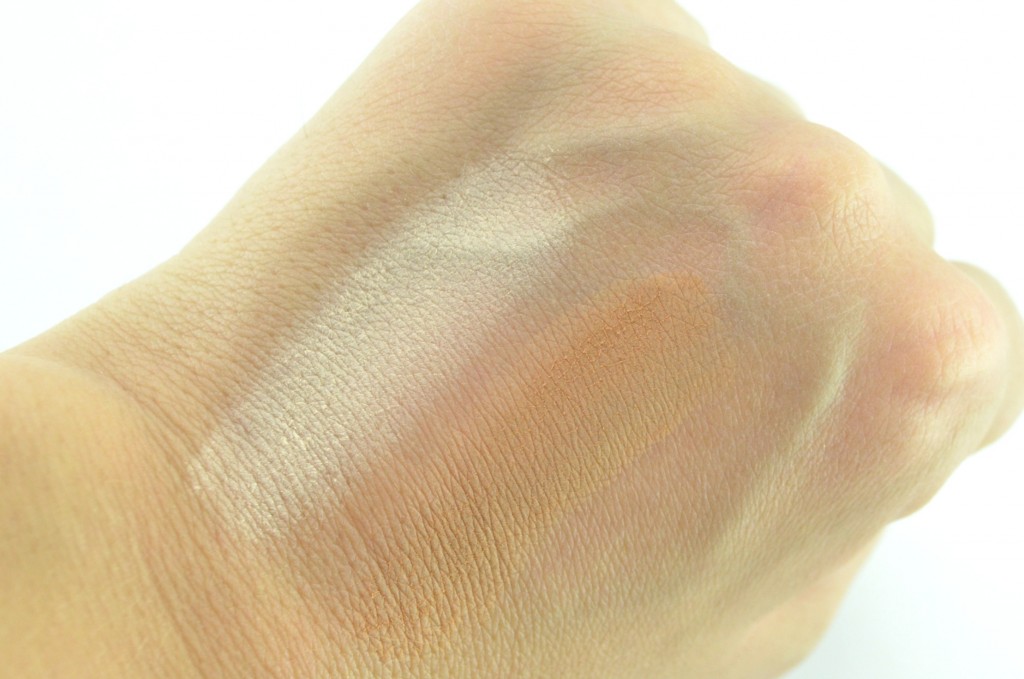 Also be sure to keep an eye out for the new Turn Up Volume Full Blast Mascara, Max Volume Plus Waterproof Mascara, H2O Proof Liquid Eyeliner, Photo Focus Eyeshadow Primer, Photo Focus Lash Primer, Full Face Concealer, BB Cream 8-in-1 SPF 15, To Reflect Shimmer Palette.