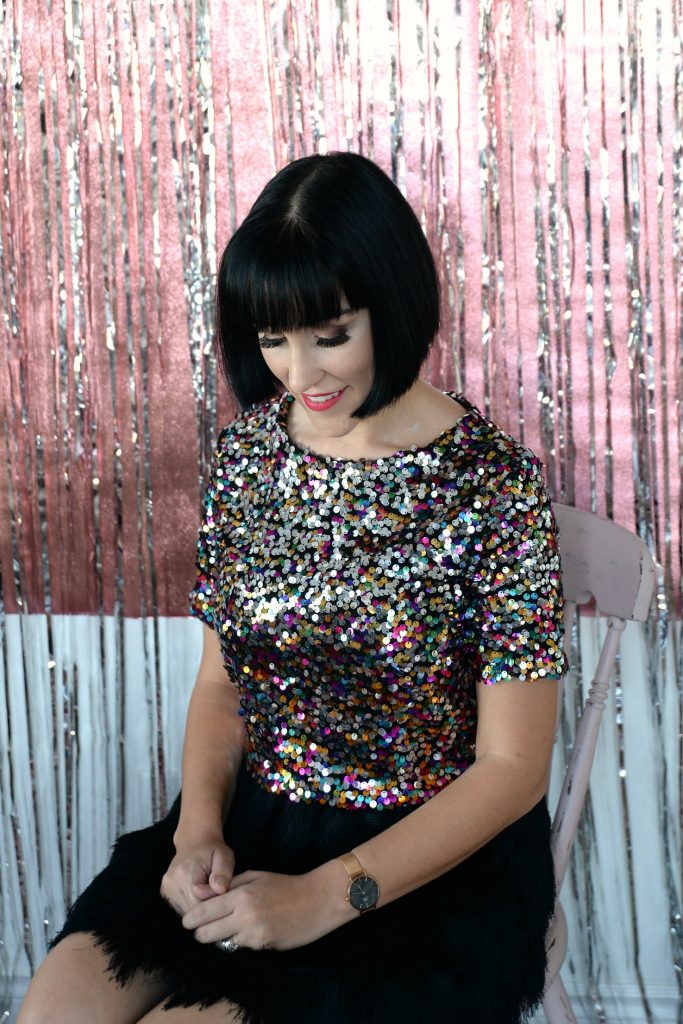 Laura Mercier Holiday Collection
With the holiday season almost behind us, it's time to start focusing on 2019. Whether you're looking to ring in the new year at home, at a friend's house or out at a club with strangers, you're going to want to look your best. Golden goddess, silver siren, rainbow bright, classic glam, minimalist nudist or dramatic smoky idol, the new Laura Mercier City of Lights Holiday Collection captures the festive glow, vivid colours and glamour of the holidays in the city.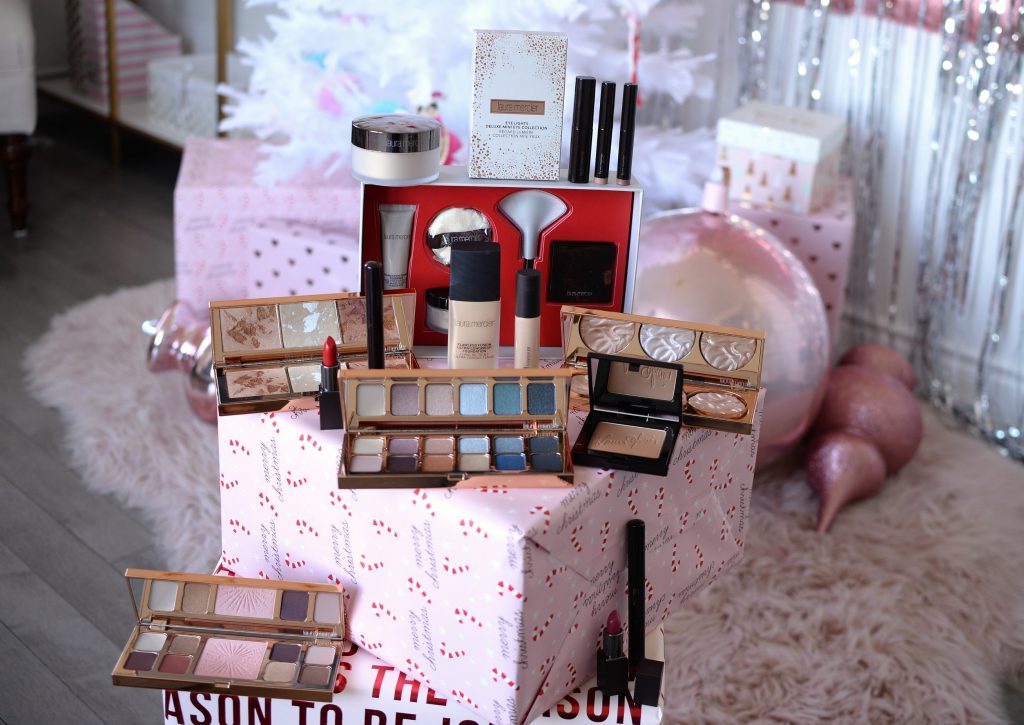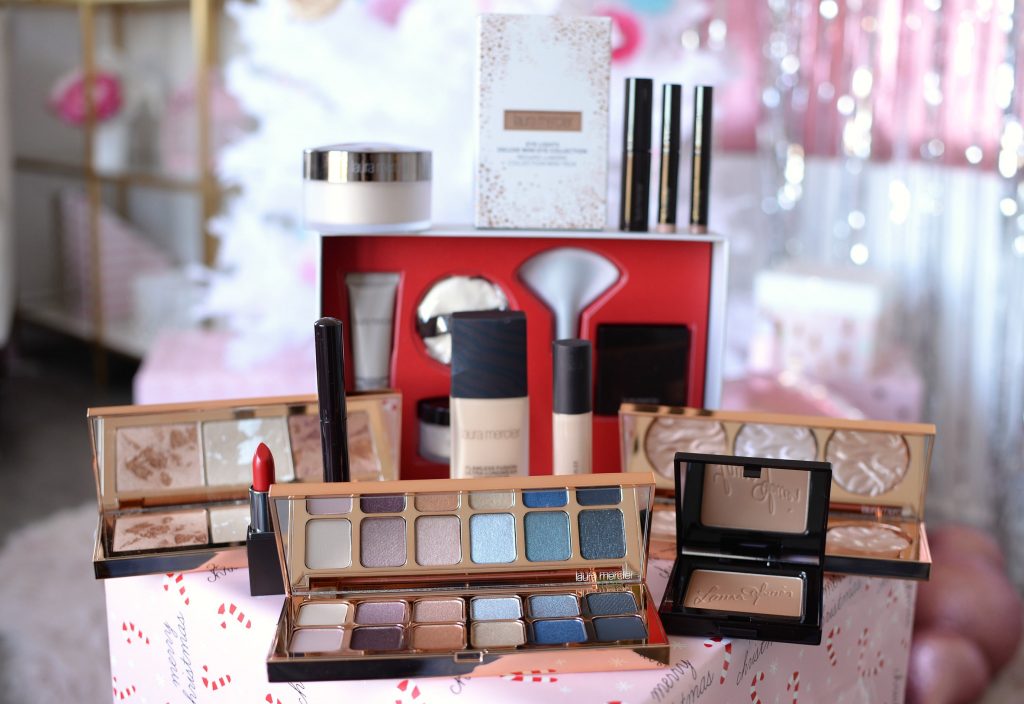 The first set for a full-glam look, foundation. Laura Mercier Flawless Fusion Ultra-Longwear Foundation is the easiest way to achieve a flawless complexion without looking too heavy or mask-like. It instantly helps to conceal imperfections such as redness, dark circles, breakouts and uneven skin tone. Unlike traditional matte formulas than tend to leave skin looking dry, dull and dehydrated, this somehow manages to create a perfectly matte finish that never looks flat or dull. Its lightweight, airy texture absorbs excess sebum, which not only helps control oil, ensuring your foundation doesn't breakdown mid-day, but it also allows your skin to breathe. Its innovated formula is perfect for those with normal, dry, combo or oily skin. Its intensely pigmented formula creates a buildable, medium-to-full coverage with a single pump. Its long-lasting hold delivers weightless, 15+ hour coverage without oxidizing, separating or breaking down. No mid-day touch-ups required. It retails for $60.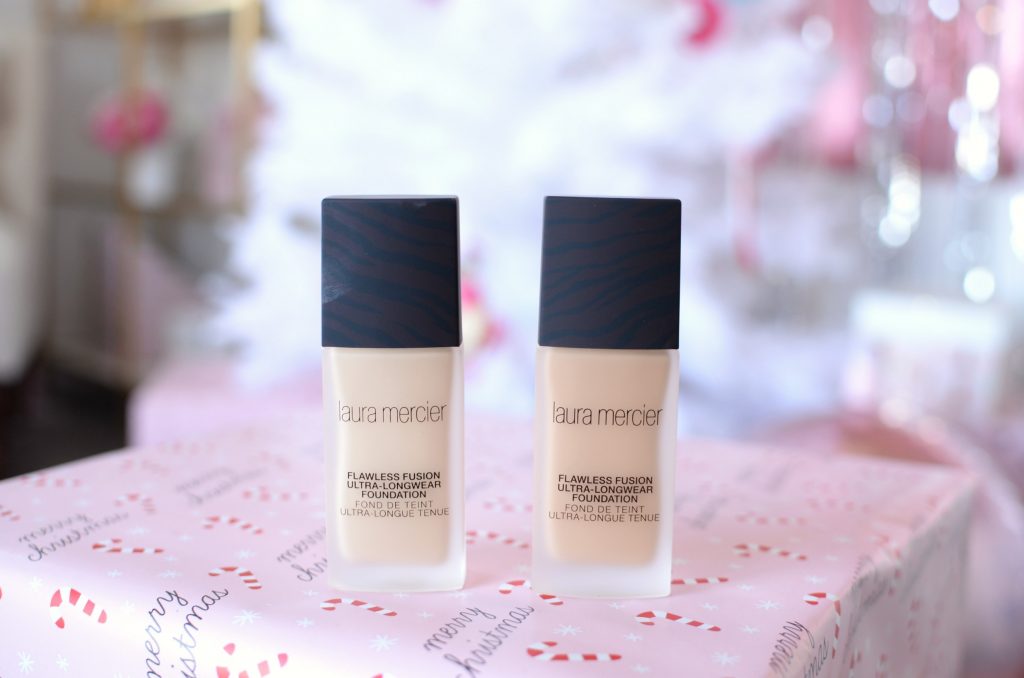 The trick to creating a flawless finish, that doesn't look unnatural, is to only apply concealer where it actually is needed. Laura Mercier Flawless Fusion Ultra Longwear Concealer features a medium to full coverage formula that not only conceals but hydrates and blurs imperfections. Its super-versatile, rich and creamy formula provides up to 12 hours of wear time without fading, creasing, smudging or cracking. Its slightly brightening pigments help to diminish dark circles and hyperpigmentation, while its blurring blend helps to diffuse light for a soft, smooth, almost soft-focus effect. Its ultra-nourishing, hydrating complex is not only ideal for cold winter months, but perfect for delicate under-eye areas. It melts into the skin, blends out seamlessly and creates a completely flawless finish on the skin. Its incredibly lightweight texture never looks or feels heavy on the skin. Simply place the product on targeted areas such as around your eyes to help with bags, around the nose when red or even, overtop of blemishes and dark spots and blend out. It retails for $36.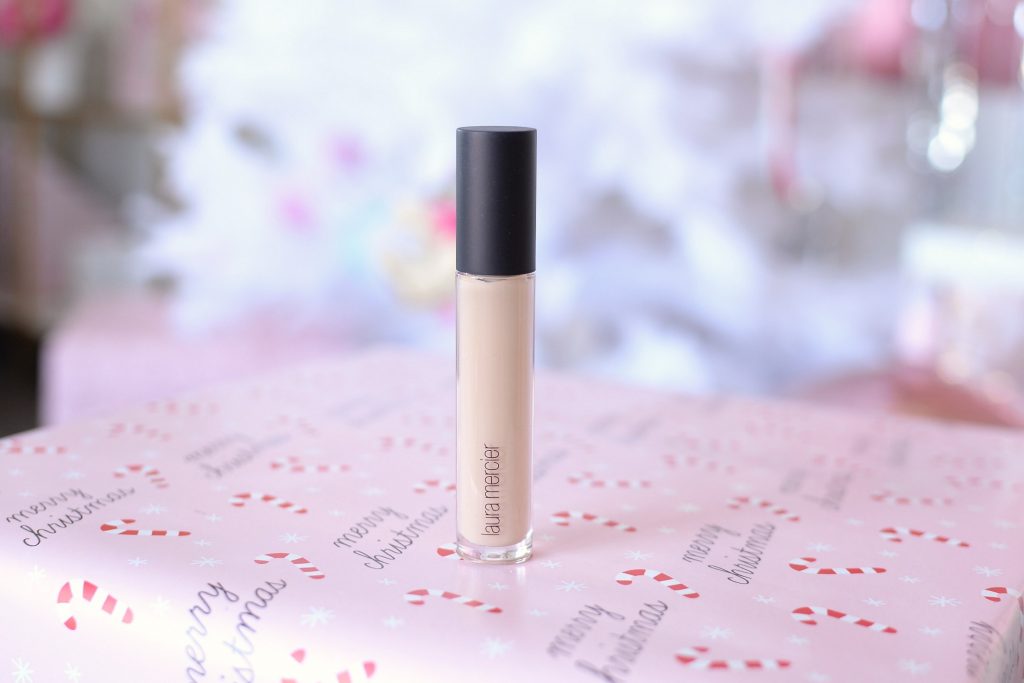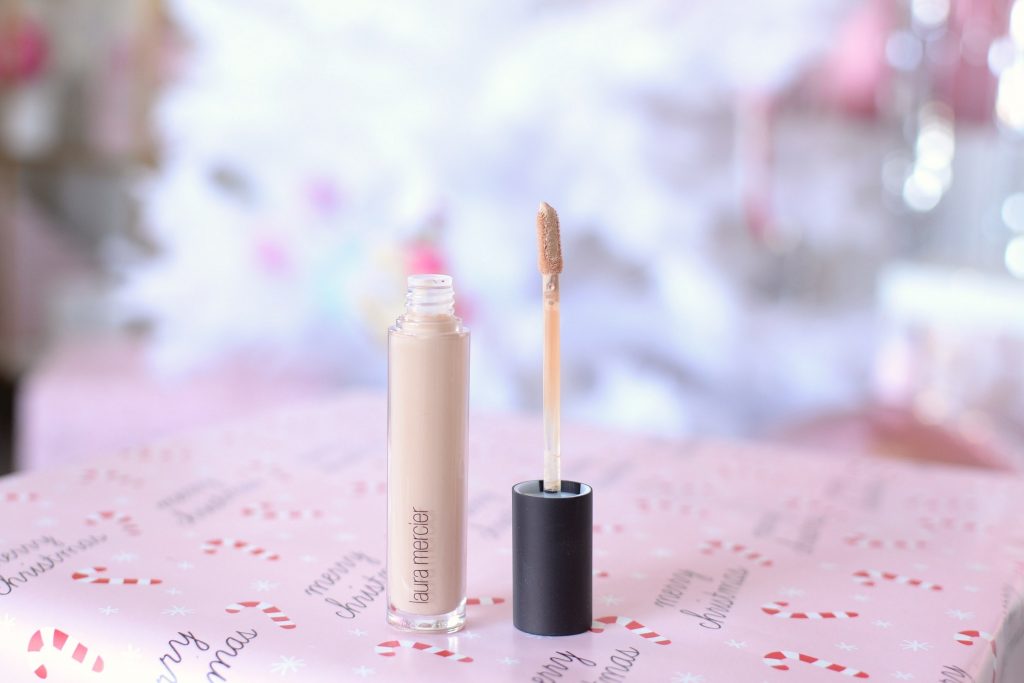 We're always on the hunt for that perfect finishing powder, and it doesn't get any more iconic than the Laura Mercier Translucent Loose Setting Powder. This Holy Grail powder has been beloved by many, for years and with good reasons. This incredibly lightweight, silky-smooth, loose powder is completely translucent, and its extremely finely milled formula almost melts into the skin. It helps to provide a seamless, natural look with the smallest amount of product possible. It creates a second skin-like finish, while locking everything into place. Its micronized talc formula helps to absorb excess oil throughout the day, ensuring a beautifully matte finish. Its completely transparent finish creates a touch of sheer coverage with absolutely no flash-back. It doesn't settle into fine lines or pores, making it the perfect last step in your flawless makeup look. Effortlessly achieve a soft-focus, almost blurring effect, diminishing imperfections for an airbrush finish. Its soft and velvety texture leaves your skin even and smooth. It retails for $48.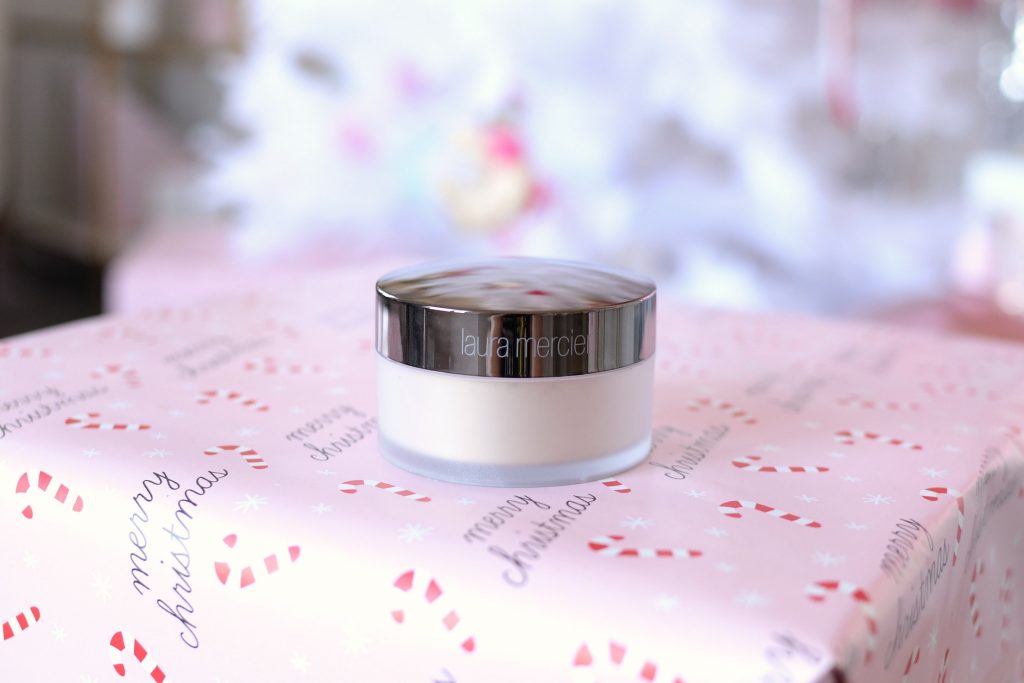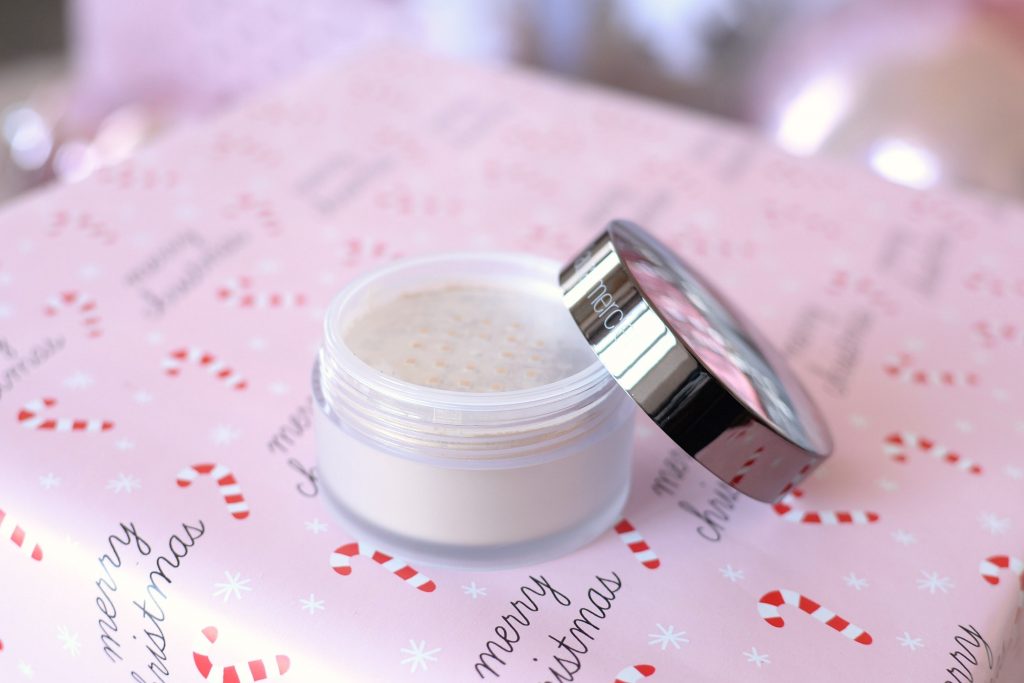 Speaking of a flawless complexion, the Laura Mercier Prime Set Glow Set features everything you'll ever need to prep, prime and set your skin. It comes with the loose setting powder mentioned avove, along with a radiance foundation primer to help prep the skin and a matte radiance baked powder, to help create a subtle natural colour to the skin. It also comes with a fan brush and velour puff for easy application.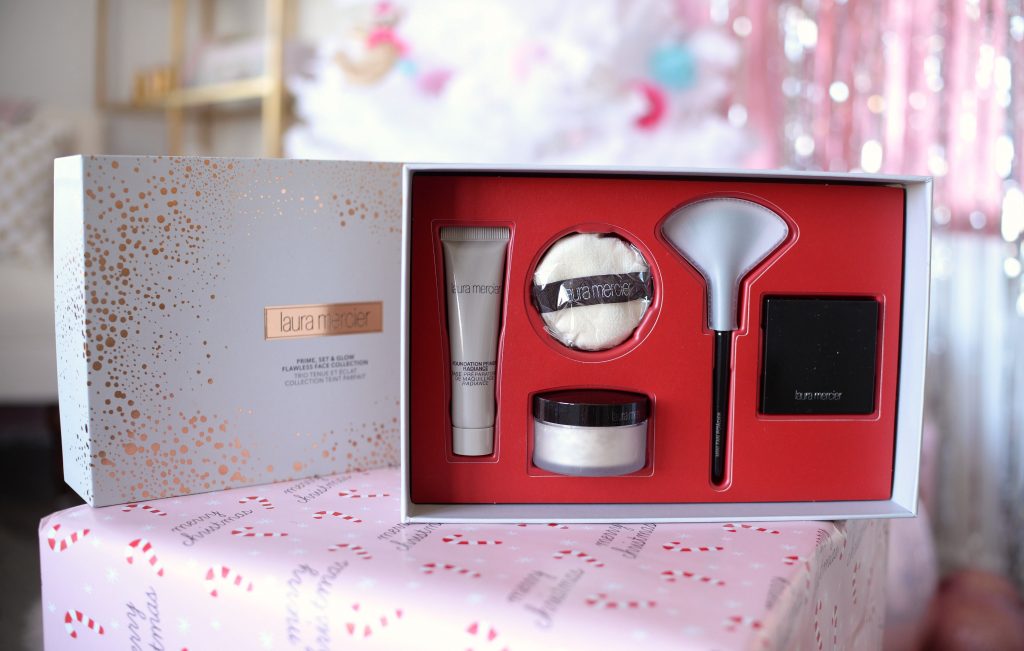 For those who look to make a bold colourful statement this New Years, try the Laura Mercier Nights Out Eye Shadow Palette. It features an array of extremely pigmented shadows that take you from light, luminous hues to more dramatic and deep shades. It features a total of 12 dazzling and electrify shades in both matte and sateen-shimmery finishes. This versatile palette can easily take you from a subtle neutral look for the daytime, but adding a few of the slightly richer, darker shades can transition your look into a sultry night effect. Universally flattering nudes, unexpected light-reflecting shimmer, and multi-dimension brights create endless possibilities. Neo Nude and Bone are both mattes and perfect for the browbone or transition shades, Night Violet, Pink Pulse, Stardust, Sequin, Black Frost, Plum Frost, Amber Glow, Gilded and Skyline are all colourful shimmery shades that allow you to have fun with your looks, while Voodoo is an eye shine and looks amazing paired over other shadows for a real show-stopping effect.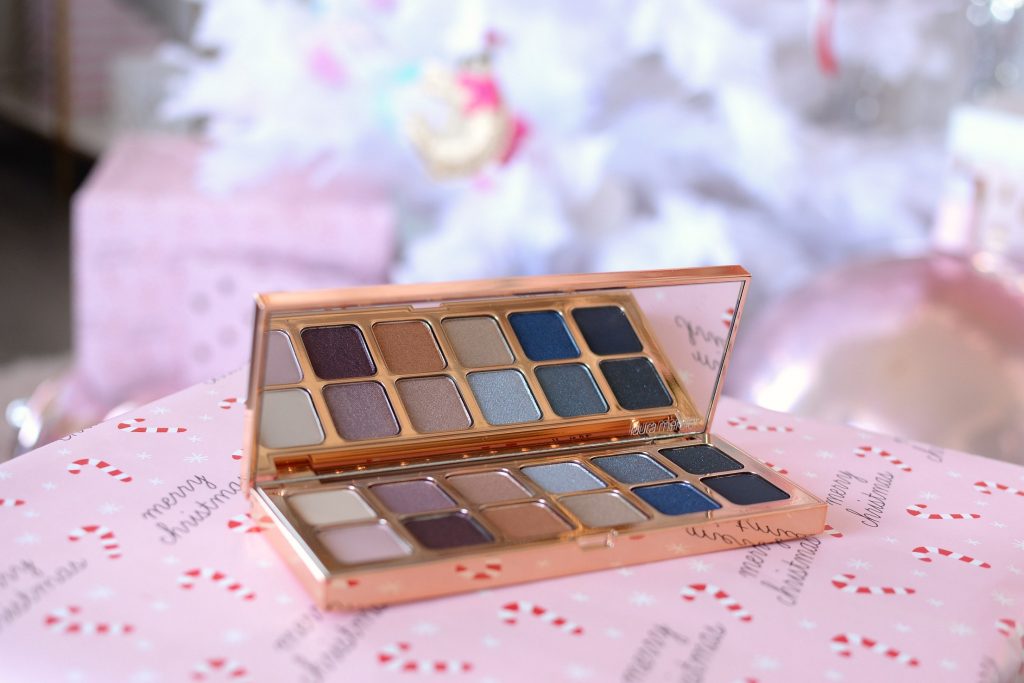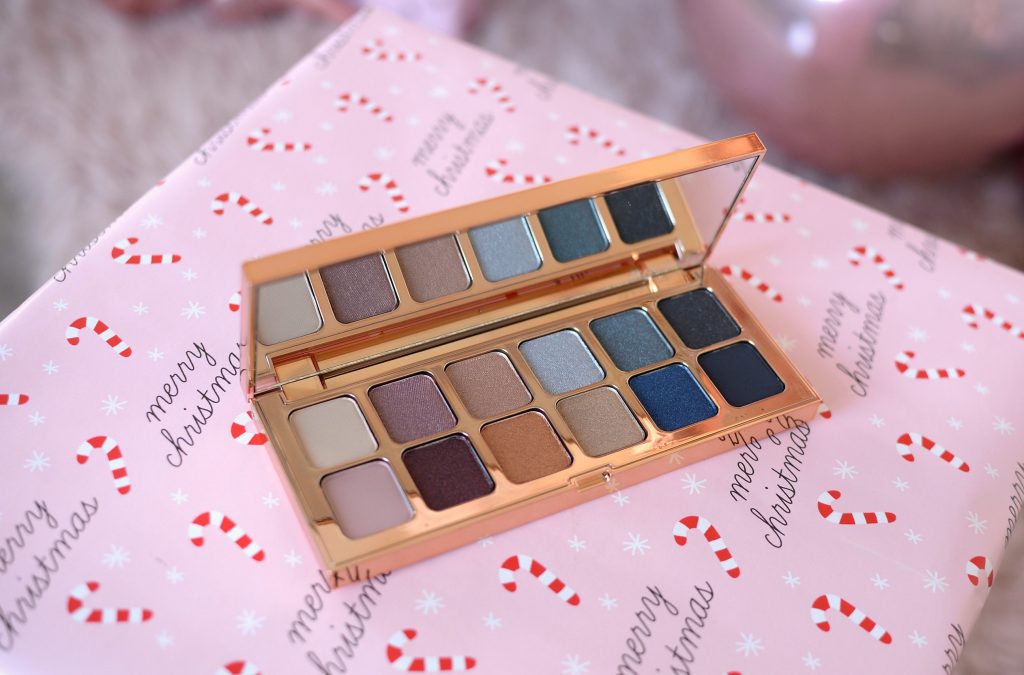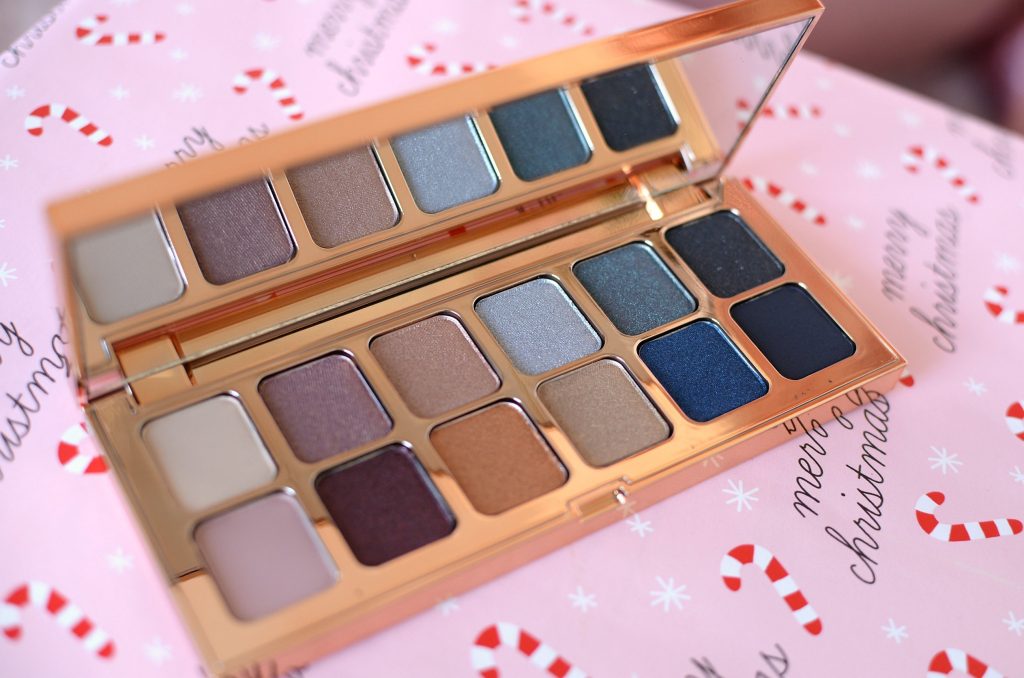 Looking for a palette that can do it all, try the new Laura Mercier Night Lights Eye & Cheek Collection. Not only does it feature 8 stunning eyeshadows, it also comes alongside peachy-pink blush. Whether you're looking to recreate a sultry smoky eye for evening, or a subtle natural daytime look, this versatile palette can do it all. Its ultra-fine, soft and almost luxurious formula blends into the skin like a dream, without being powdery or chalky. The blush features a light-as-air, velvety-smooth formula that looks almost like second-skin when applied to the apples of the cheeks. It provides a natural flush effect to the skin with a slight radiance and luminous glow. This all-in-one palette can easily take you from day to night, work to play. It retails for $79.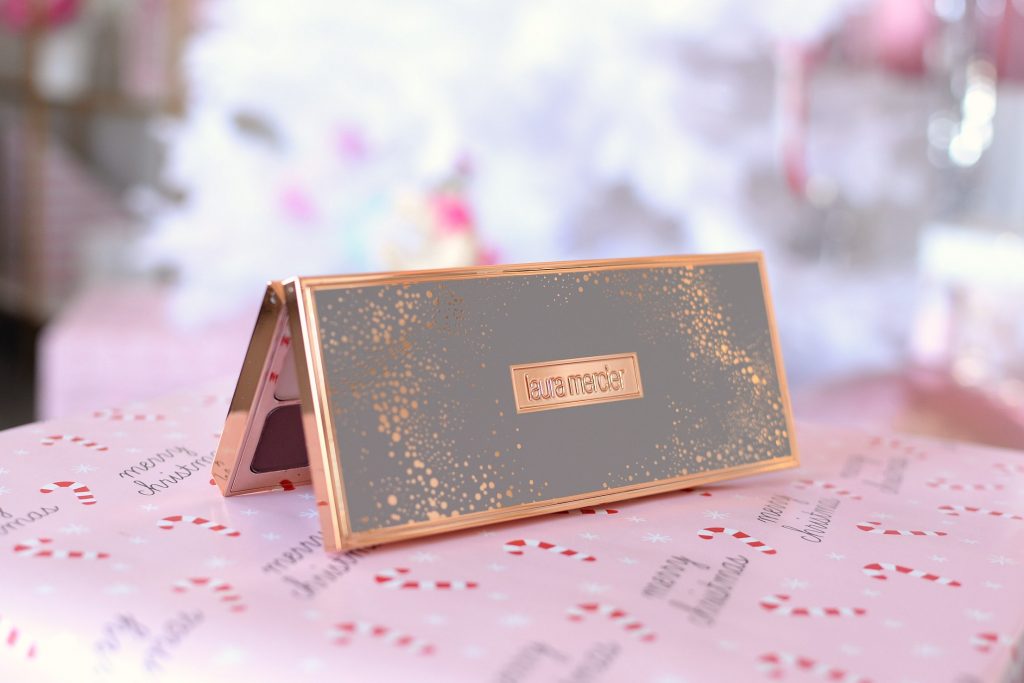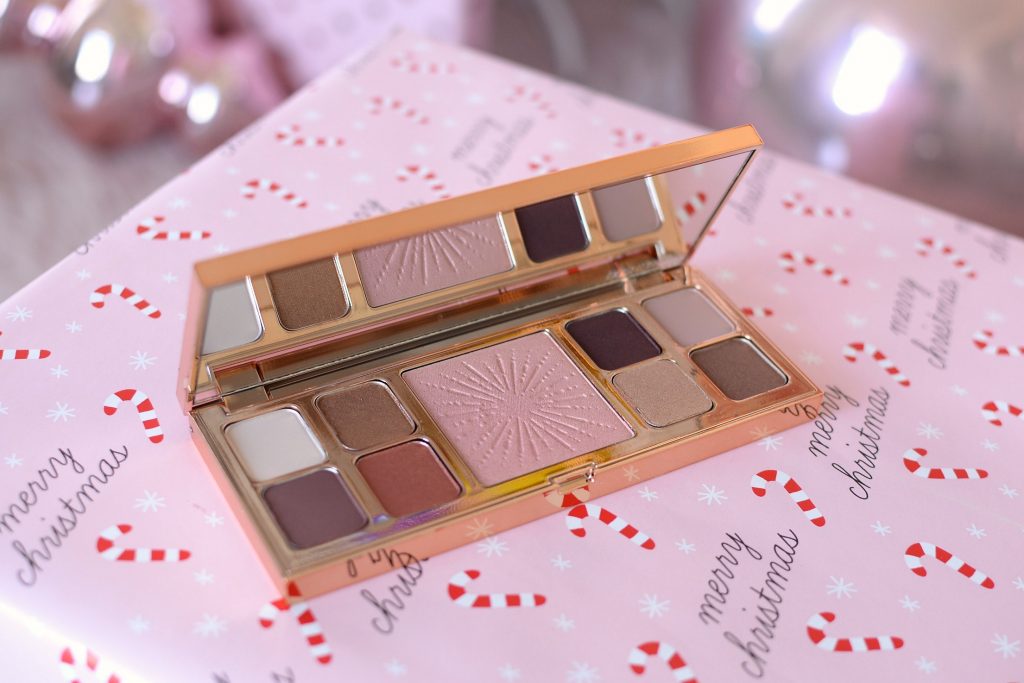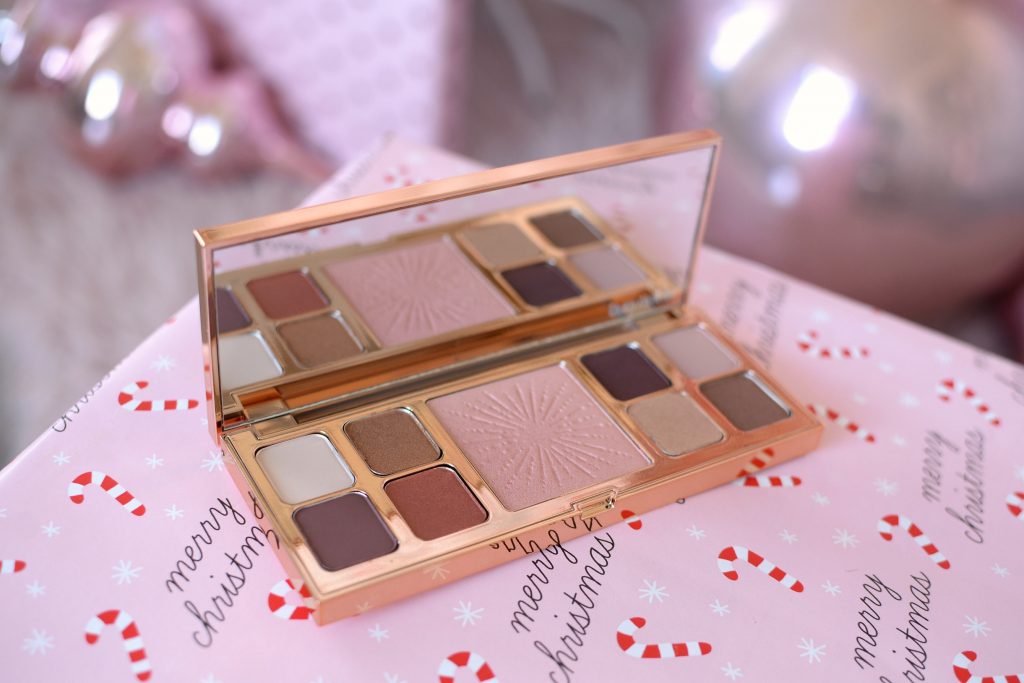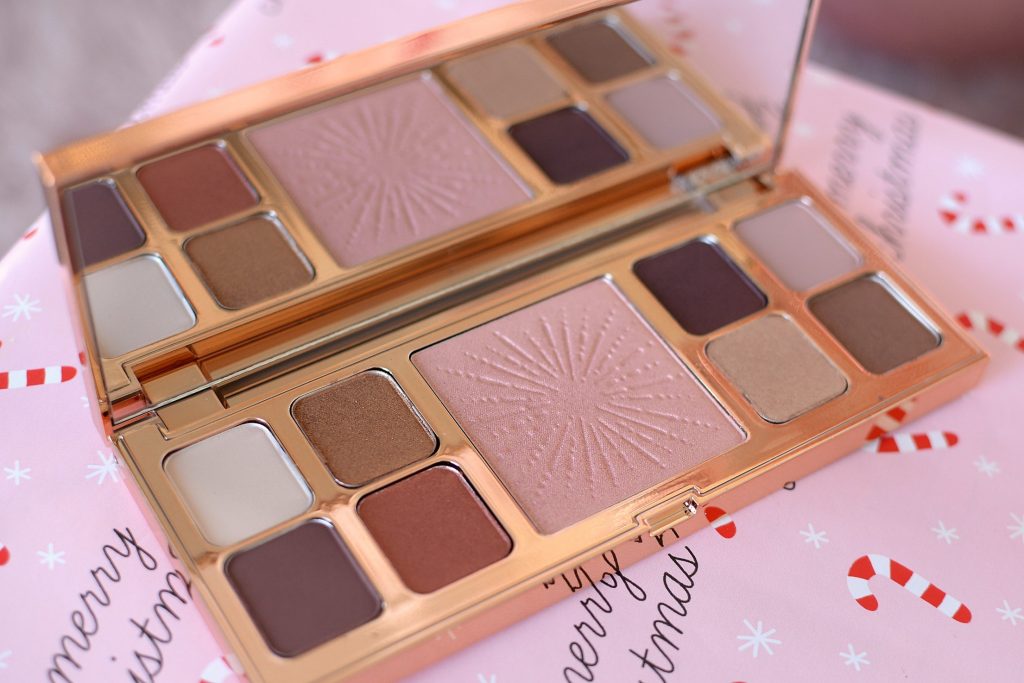 You can't ring in the New Year without a little glow, and the new limited-edition Laura Mercier Mood Glow Face Illuminator Trio can help you achieve that. It features a trio of luxurious illuminators in 3 captivating shades. These multidimensional highlighting powders feature a super finely milled formula that helps to create a radiant glow and slightly illumination on the skin with a slight sheen. Its prismatic pigments paired with its soft and creamy texture help to illuminate your complexion without a ton of chunky glitter or shimmer. All 3 shades are extremely versatile depending on your wants and needs. By using different brushes, you can effortlessly build up the intensity, taking you from a subtle glow to a more bold and dramatic illumination. Ambition is a gorgeous pale peach with a slight pink sheen, Devotion is a stunning cool-toned pink with almost a frosty finish, while Indiscretion is a light peach with an ultra-shimmer finish. It retails for $52USD.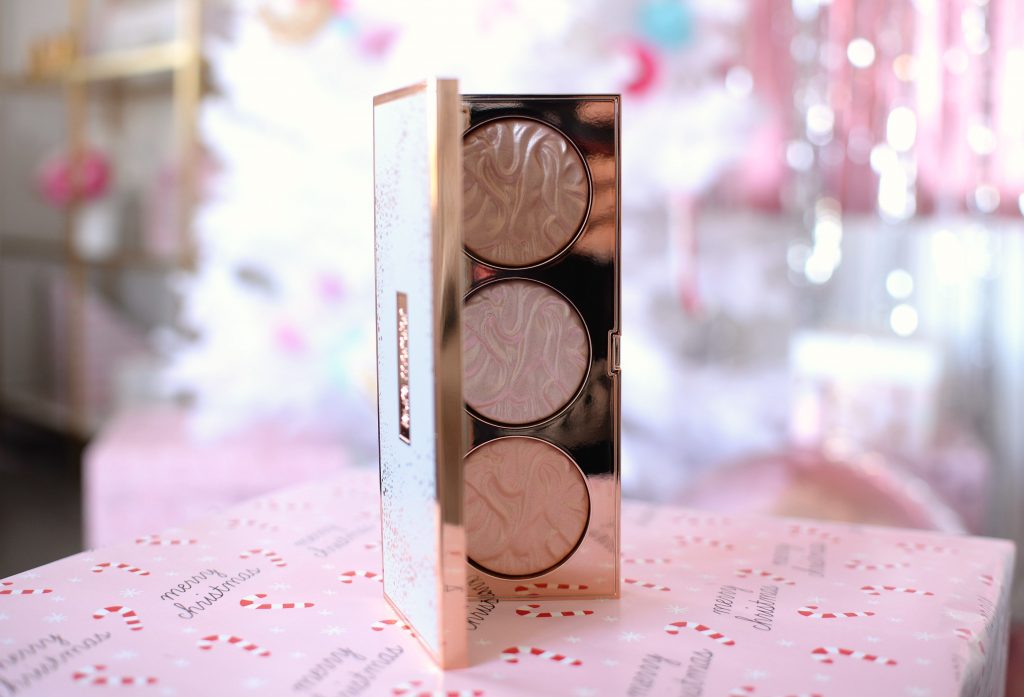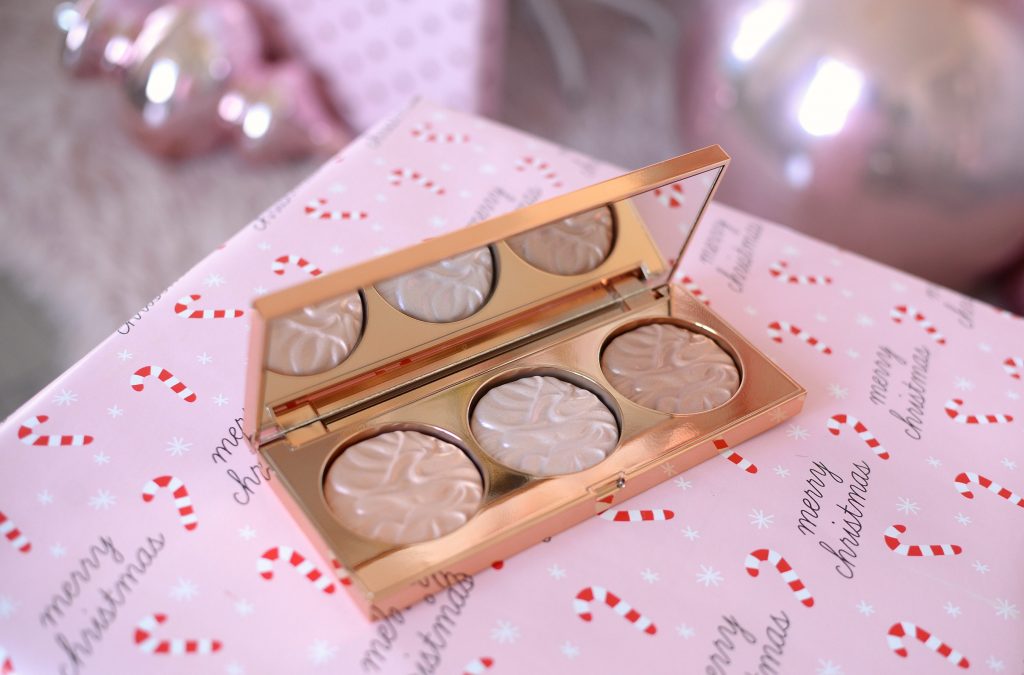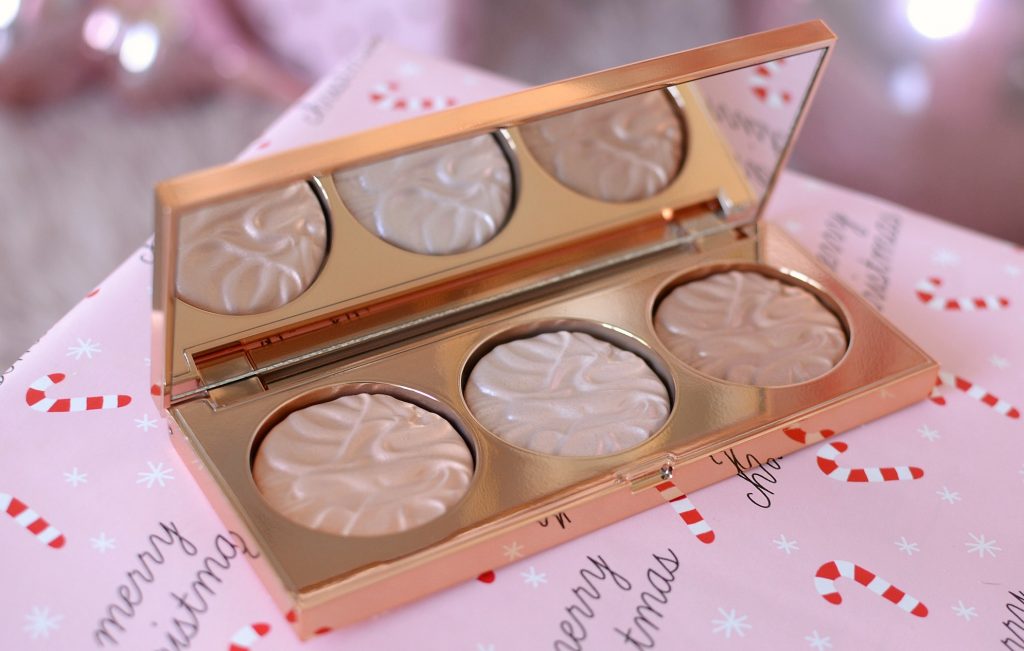 If you're looking for a more natural, sun-kissed radiance, try the limited-edition Laura Mercier Stardust Radiant Glow Palette that helps to capture, diffuse and soften the way the light reflects on your skin. It instantly helps to brighten the appearance of dull skin, while concealing minor imperfections. Each shade in this trio can be used on their own or blended together to perfectly enhance your skin with a stunning illumination. Its silky-smooth texture adds both warmth and a subtle glow for an almost airbrush effect. You can add a pop of colour to the apples of the cheeks for luminosity or on the highpoints of your face for that lit-from-within glow. No matter how you use them, it helps to enhance your overall complexion for a natural, yet radiant finish. It retails for $65.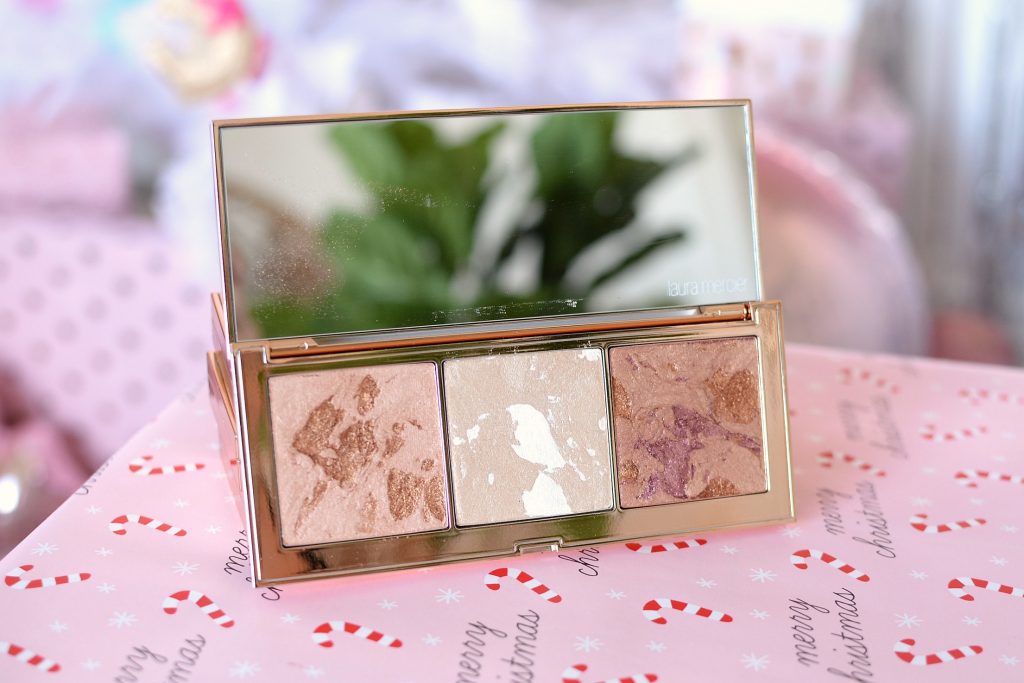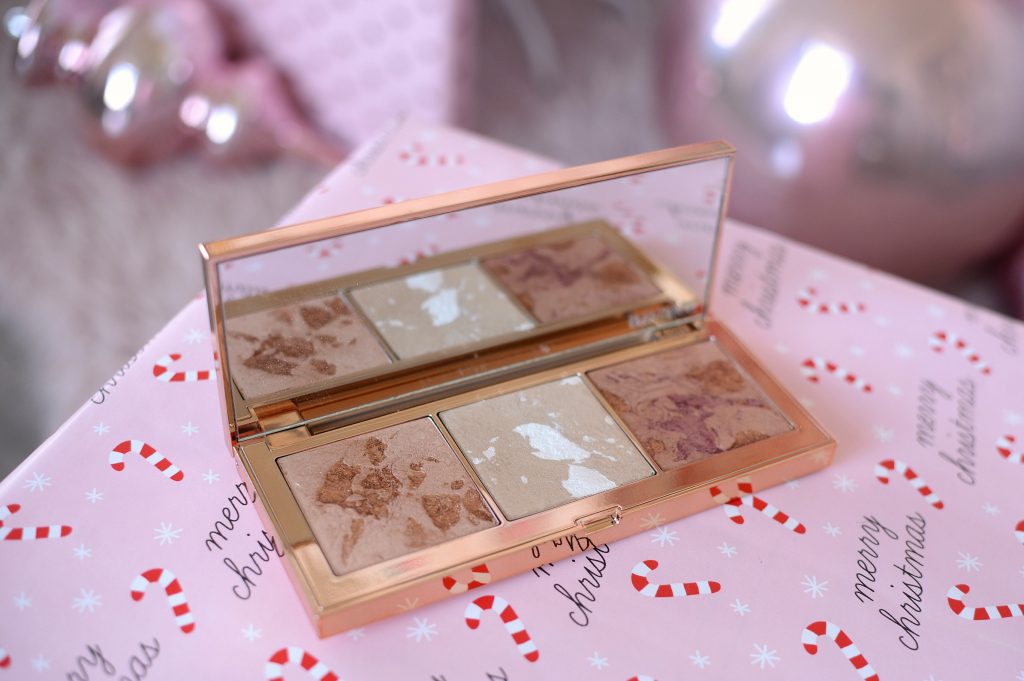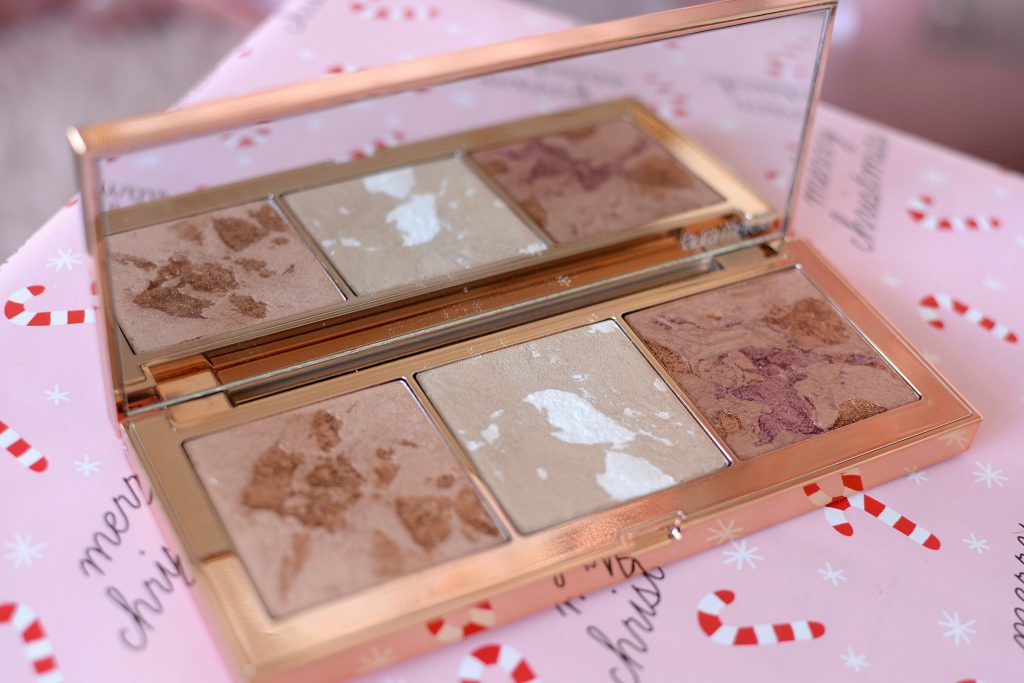 A bronzer is an excellent way to add a little touch of warmth and radiance back into your complexion, without the harmful effects of the sun. It's the safest way to get a glow without damaging your skin in the process. Laura Mercier Matte Bronzing Powder Soleil 2 instantly enhances a natural tan and creates the illusion of just returning home from a tropical vacation. Its silky, micro-fine powder feels completely weightless on the skin, yet provides a healthy and youthful glow with ease. It blends seamlessly into the skin, buffs in flawlessly with no harsh lines, and creates the ultimate sun-kissed glow. Although it has an incredibly matte finish, it never looks flat or dull. It helps add definition, while transforming lacklustre skin into a luminous goddess. Effortlessly achieve a perfectly tan complexion no matter your skin tone. It retails for $48.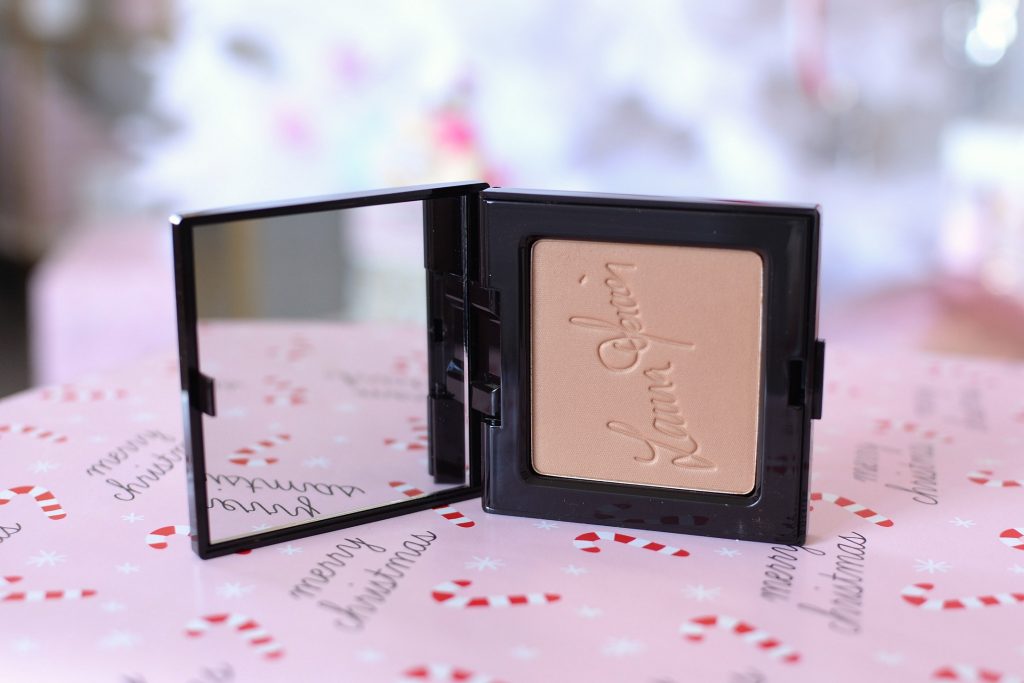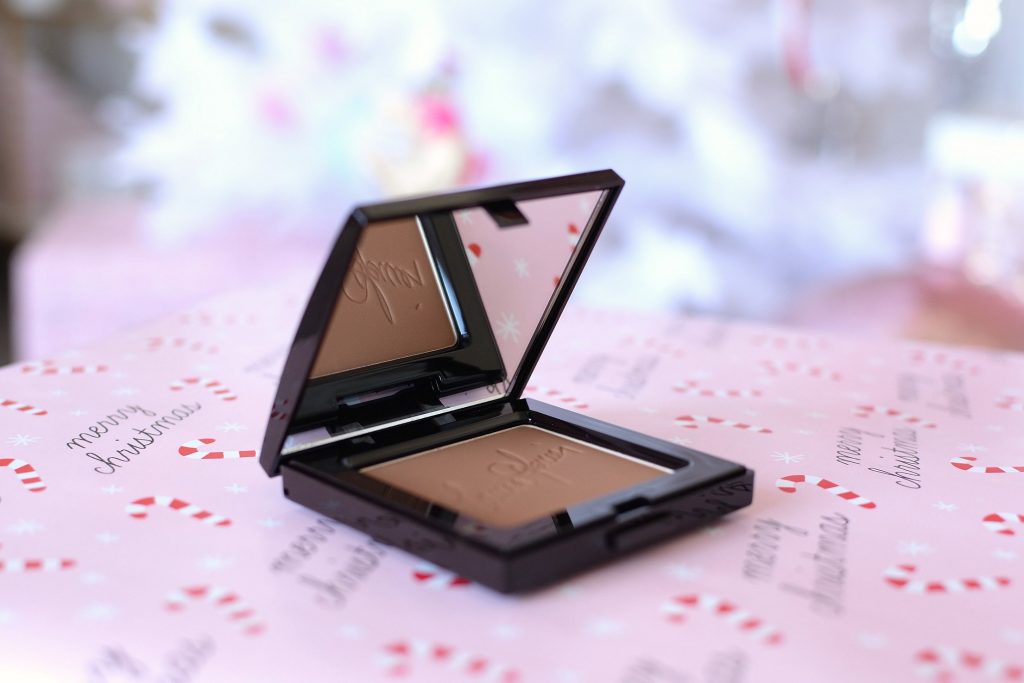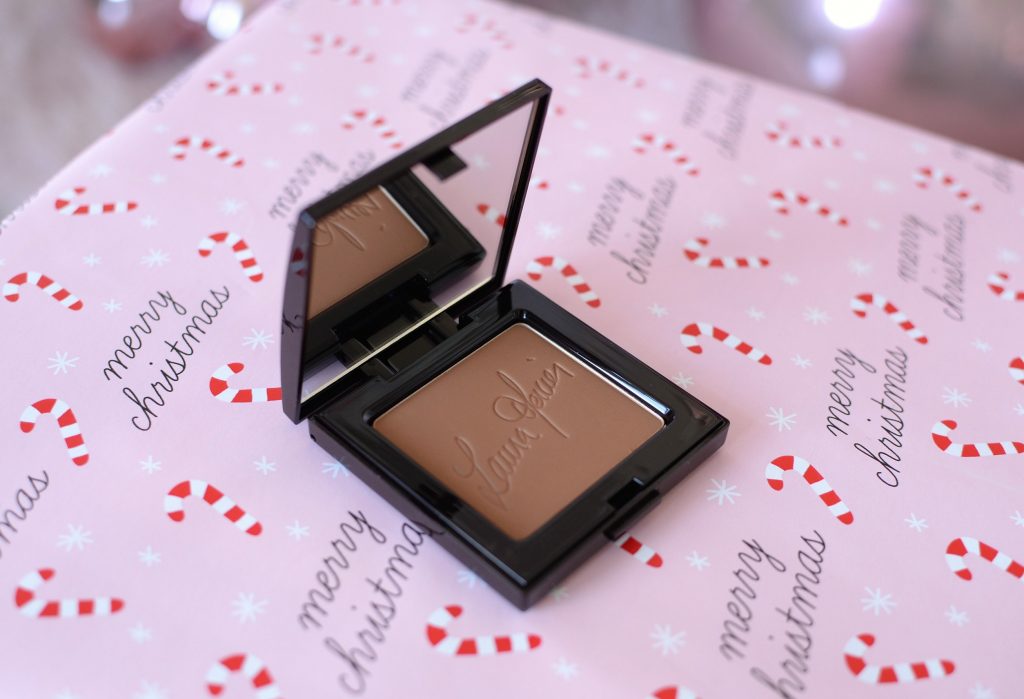 Sometimes you just need a new lippie, and the holidays are the perfect time to experiment with colour. The Laura Mercier Velour a Deux Lip Duo features both the brand's cult fave Velour Lovers Lip Colour, along with their new Velour Extreme Matte Lipstick. So whether you're looking for the ease of a rich and creamy lip crayon or the extreme matte formula from a tractional lipstick bullet, you have both options. The Velour Lovers feature a highly pigmented, ultra moisturizing formula that provides true opaque coverage with a satin-matte finish, while the Velour Extreme lippie creates an intense pop of colour with a dramatic matte finish. Both are extremely lightweight and offer a velvety smooth, almost creamy texture. They both are buildable, longwearing and incredibly nourishing on the skin. Each retail for $45 in Red, Rose and Coral.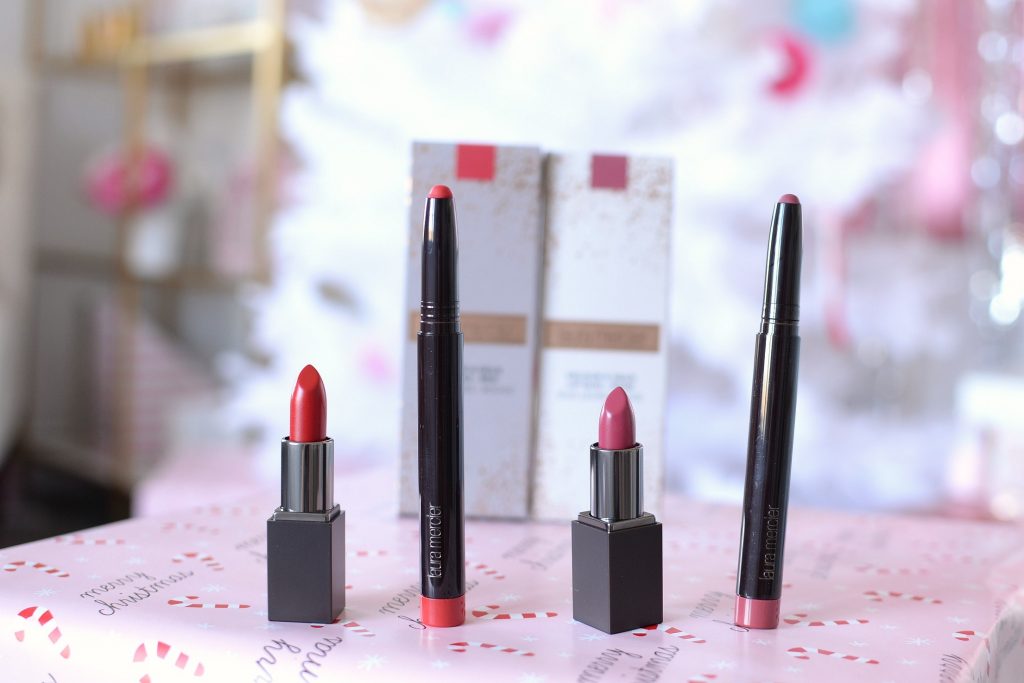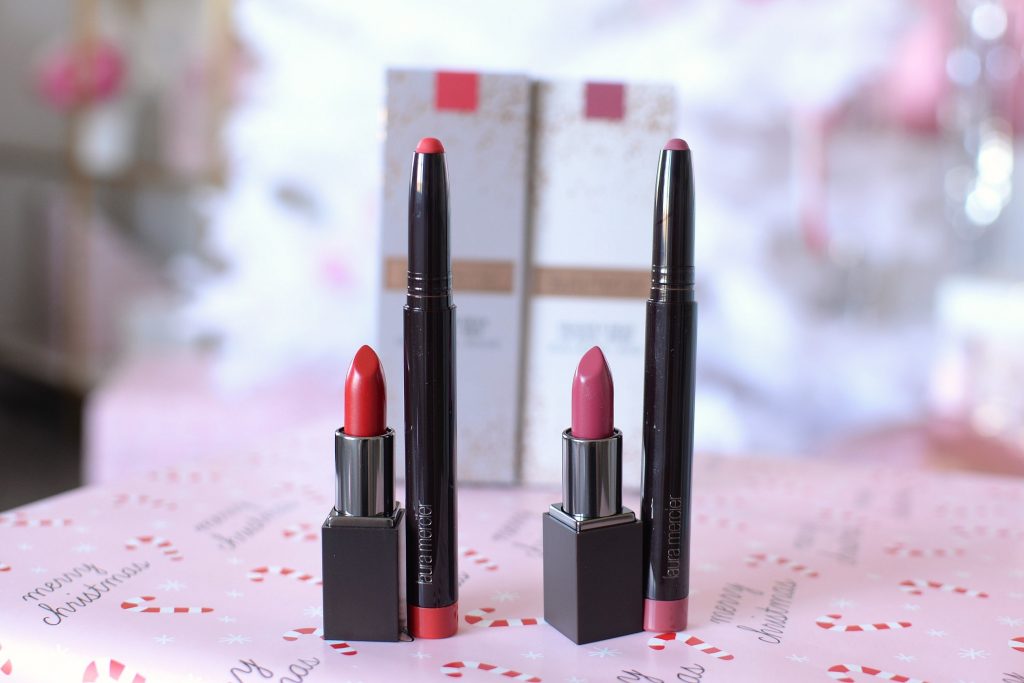 No matter the quality of the makeup you're applying, it only performs as well as the makeup brushes you apply them with. The Laura Mercier Brush Strokes Luxe Brush Collection features 5 of the brand's most iconic brushes ensuring a flawless application process this holiday season. It comes in a sleek and portable taupe clutch that's ideal for keeping your brushes safe and clean when not in use and is also perfect for travel. The kit contains everything you need for both your complexion and eye looks, allowing you to never reach for another set of brushes again. The Fan Brush is perfect for highlights, Cheek Colour Brush for blush, bronzer and powder, Smoky Eye Liner Brush for detail work and eyelines, All Over Eye Colour Brush for laying down lid shades, and finally the Eye Crease Brush for smoking out the outer corners. It retails for $98.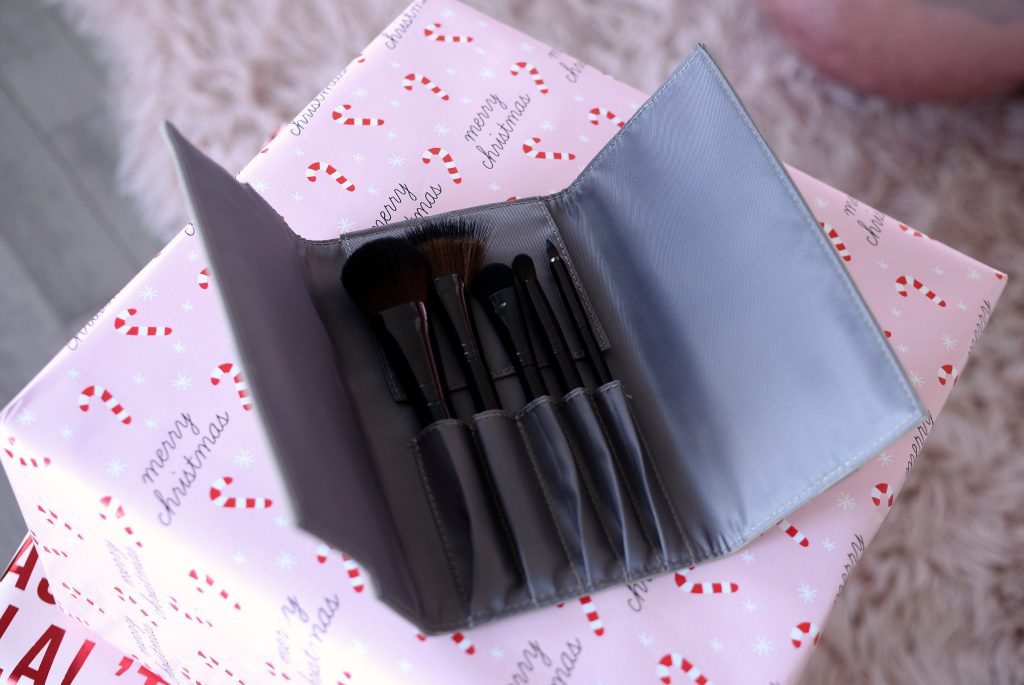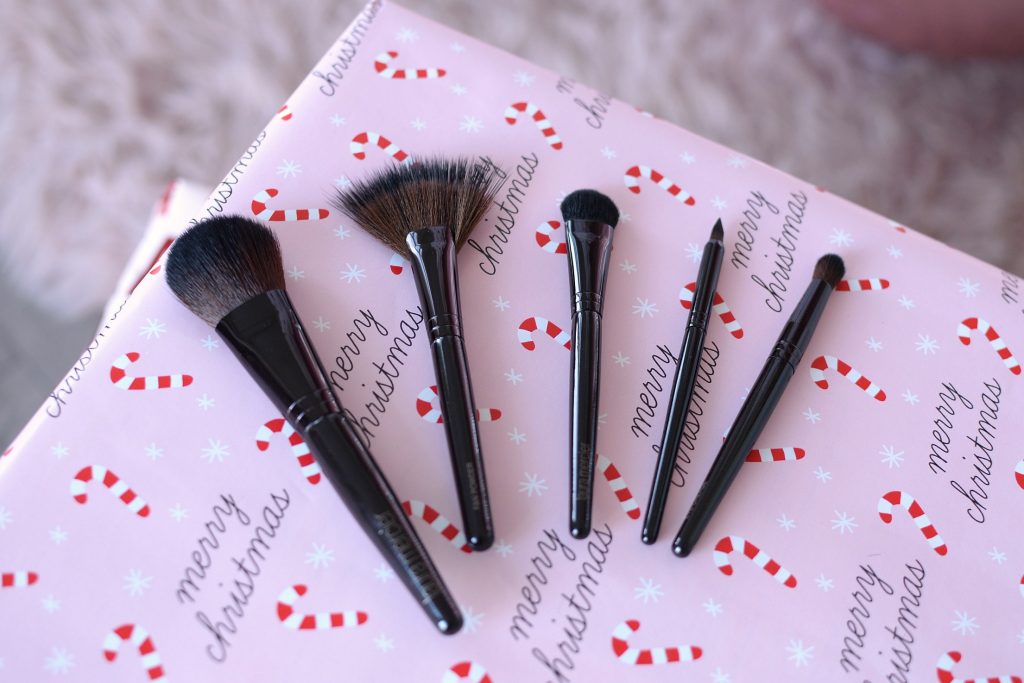 Samantha Blatnicky Makeup & Lash Artist started with Laura Mercier Flawless Fusion Ultra-Longwear Foundation as my base, followed with Laura Mercier Flawless Fusion Ultra Longwear Concealer under my eyes to conceal darkness and around my nose to help with redness. She then locked everything in place with Laura Mercier Translucent Loose Setting Powder. To add a little warmth to my pale complexion she went in with Laura Mercier Matte Bronzing Powder Soleil 2 and then added some highlight with Laura Mercier Stardust Radiant Glow Palette. On the eyes, she has fun creating a wearable, yet dramatic effect, using shades found within the Laura Mercier Night Lights Eye & Cheek Collection. She was also able to create a healthy pink-peach glow on my cheeks by using the blush found within the palette. Finally on the lips, she went with a classic red lip using both shades found within the Laura Mercier Velour a Deux Lip Duo in Red.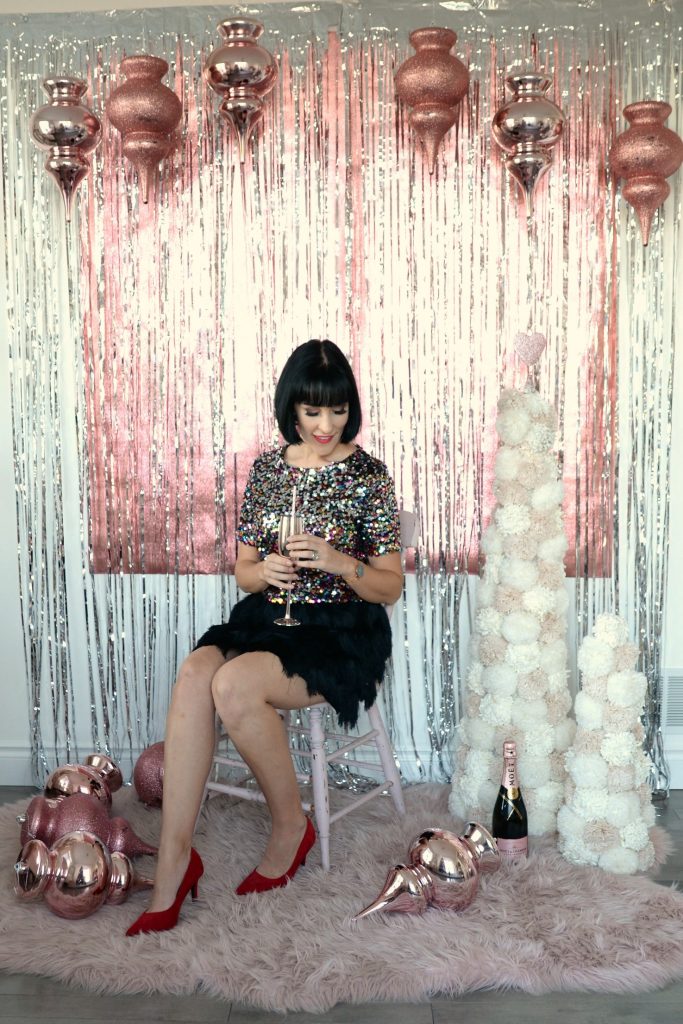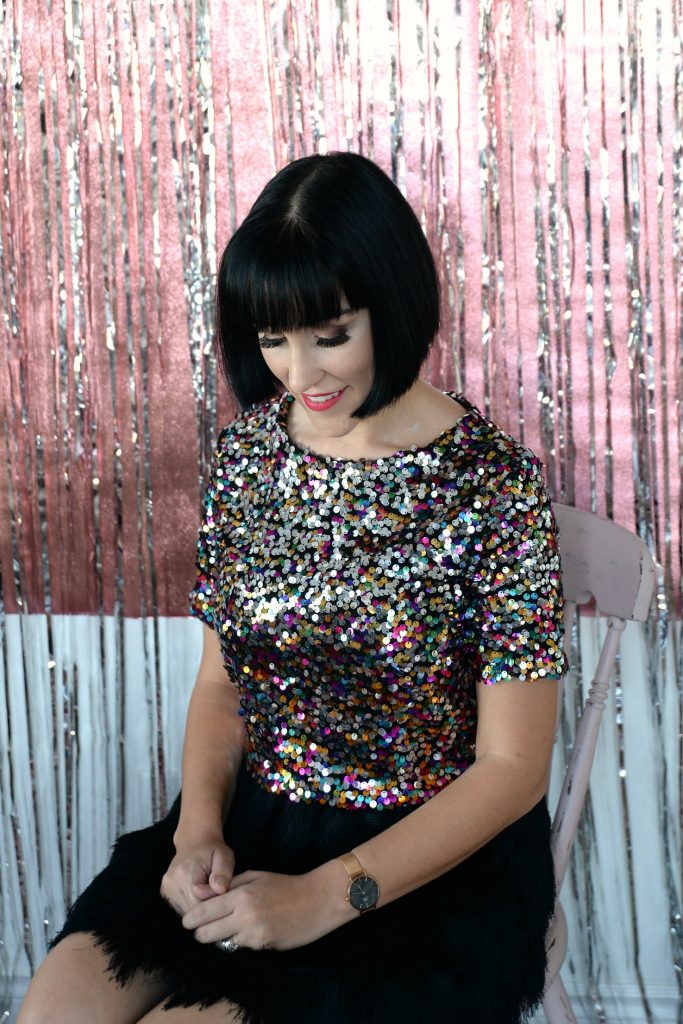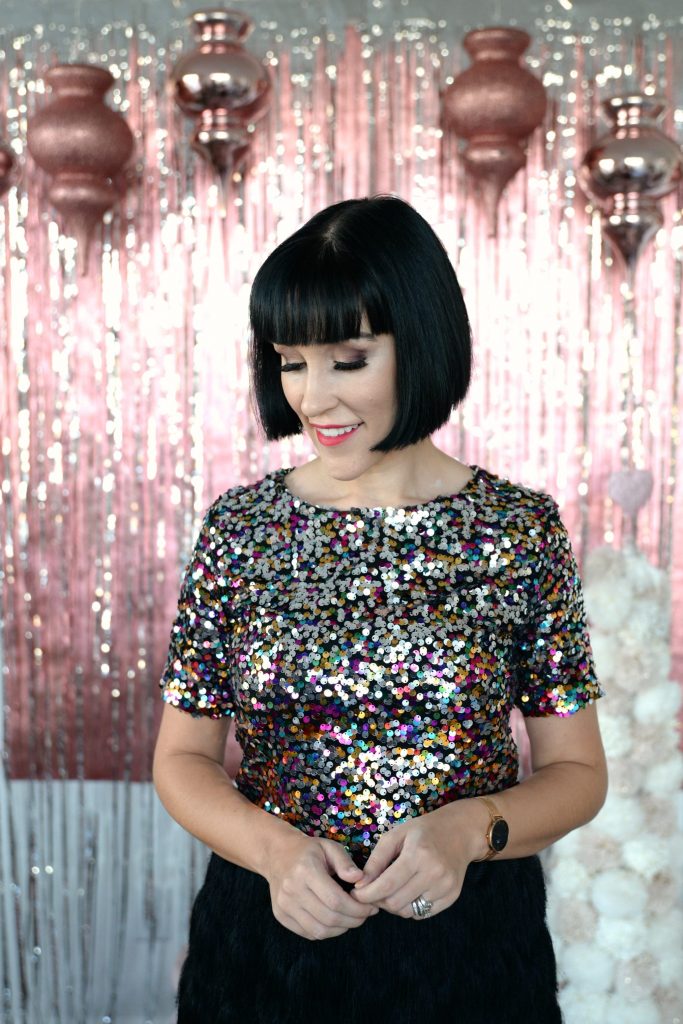 As for Sam's look, she too used the trio of Laura Mercier Flawless Fusion Ultra-Longwear Foundation, Flawless Fusion Ultra Longwear Concealer and Translucent Loose Setting Powder as her flawless base. She then went in with the same Matte Bronzing Powder Soleil 2 for definition but used the Mood Glow Face Illuminator Trio for that blinding highlight and glow. She had fun with colours on the eyes, using vivid and bold blues and teals from the Nights Out Eye Shadow Palette. She finished off the look with a wearable rosy-nude with the Velour a Deux Lip Duo in Rose.