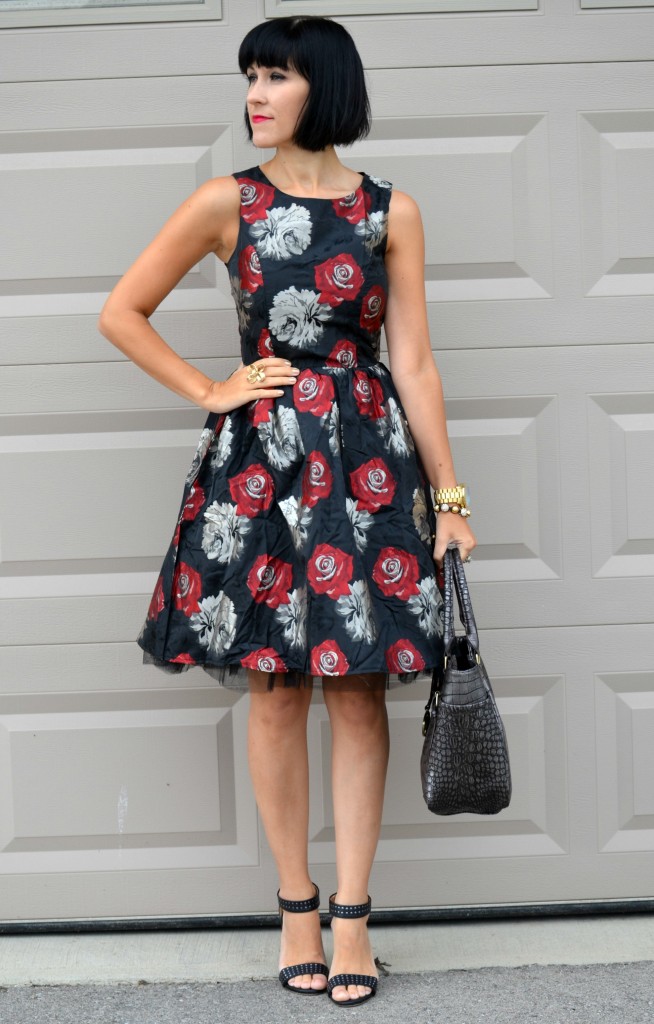 It was a busy day for me today, I was back in Toronto for the 3rd time in 4 days, I went back to IMATS for another hour, just to pick up a few items, without the lines being too long and then I got the honors of attending the 25th Annual Contessa Awards held at the Westin Harbour and even got to bring along my hairdresser of 15+ years.

Since it was a fancy, gala event I wanted to wear my new BooHoo dress (don't mind the wrinkles, it was steamed and looked great before I sat in a car for 4 hours) and also got to rock my new Emilie M Jane Scoop Double Shoulder Handbag, which retails for only $85, for the very first time.
Emilie M is an online handbag brand that allows women to accessorize luxuriously on any budget bringing you beautifully designed handbags at prices that everyone can afford. Emilie M is designed for all types of women and all styles types thanks to its timeless silhouettes, soft and rich animal- friendly materials with multi- organization features. Emilie M believes that every women should be able to accessorize luxuriously on any budget which is why their handbags are investment pieces without the investment; handbags retail for only $50 to $90.
Emilie M was nice enough to send me this beautiful Jane Double Shoulder Bag that's easily going to take me from fall right into winter with this gorgeous pewter shade in a luxurious vegan leather. It features exterior side pockets, a spacious interior that contains three individual compartments, one with full zipper closure, and the other two secured by metal snaps to keep all of your personal items neatly tucked away and organized.
Not only is this a statement bag and perfect for long trips into Toronto, but it kept me organized while looking effortlessly chic. This is for sure a handbag I won't be able to live without this season.
Dress- BooHoo- $85- online now
Handbag- c/o Emilie M
Watch- Michael Kors Hunger- $355- Gift from hubby
Bracelet- c/o Cocoa Jewelry
Shoes- Target- $35- June 2013