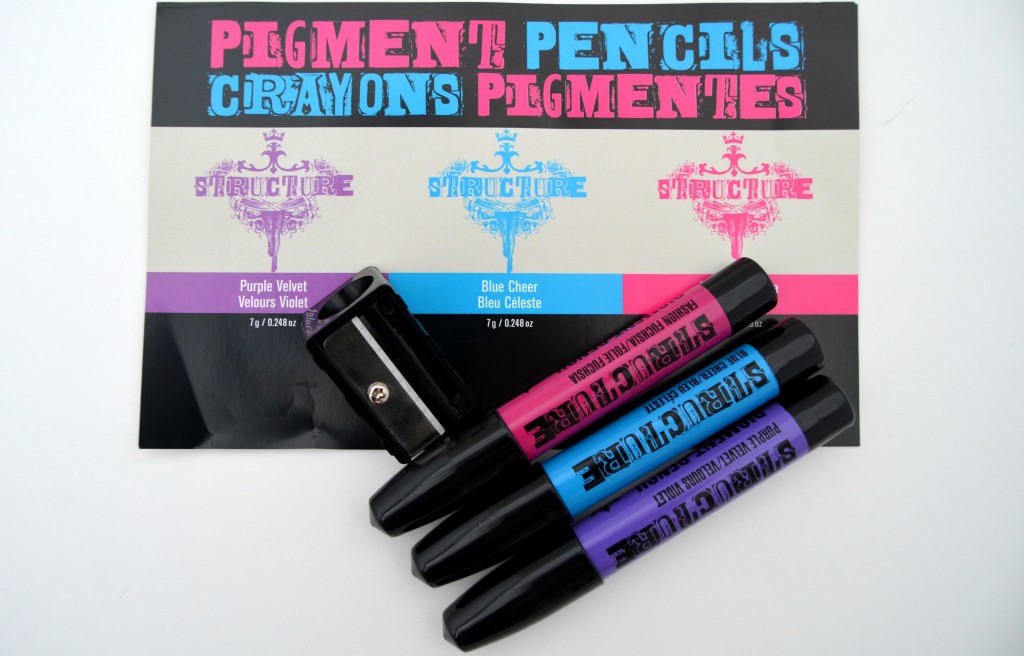 After attending the biggest Canadian Hair Show the other night, the Contessa Awards, and seeing how talented our Canadian hairstylers are and how much fun they have adding bold pops of colour to the hair, I thought today would be the perfect day to introduce you to Structure Pigment Pencils. Structure is an international hair styling company that takes inspiration from fashion, art and the city streets when creating the newest and innovation styling products for consumers around the world. The new Structure Pigment Pencils glide across the hair almost effortlessly and adds vibrant, temporary, colour to the hair. It washes out after only one shampoo and each shade, purple velvet, fashion fuchsia and blue cheer, can be used on their own or combined together to create a more multi-coloured effect.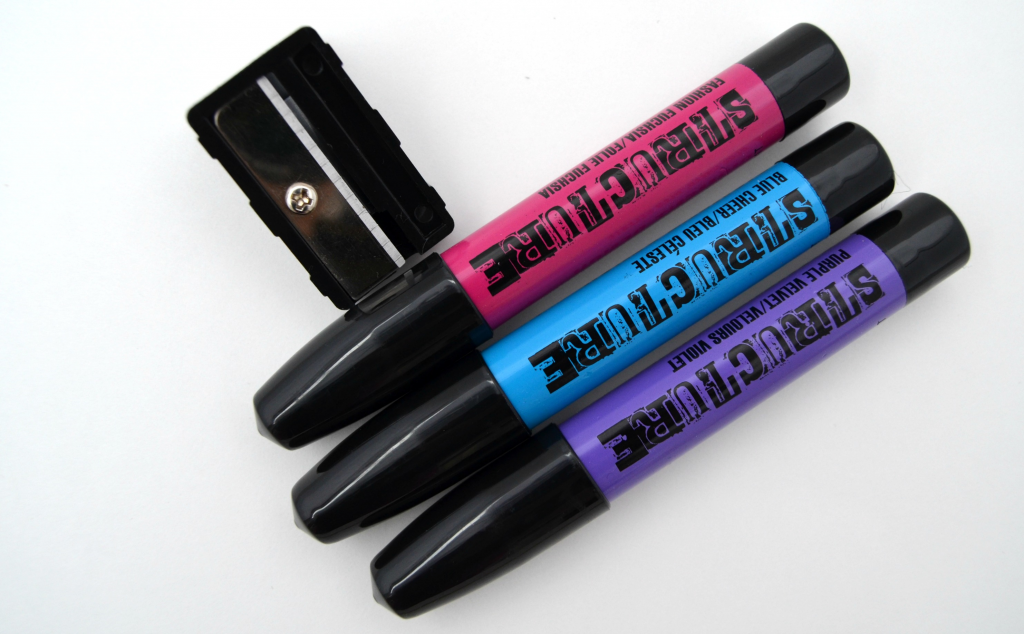 I played around with all 3 Structure Pigment Pencil shades today and even though I have extremely dark hair, one might say it's almost black, all 3 colours still showed up on my hair with ease. I applied the colour to my damp hair in the morning after my shower, using up and down strokes of the pencil, and although it did add colour to my hair, a nice soft, almost pastel look on my darker hair, I was looking for something a little more intense. I waited till after I blow dried and styled my hair and then re-applied the colour to my hair, it was at that point that it created the electric colours I was looking for in these pigment pencils. You can lock in the colour by adding a little hairspray, this way it also doesn't rub off on your clothing midday.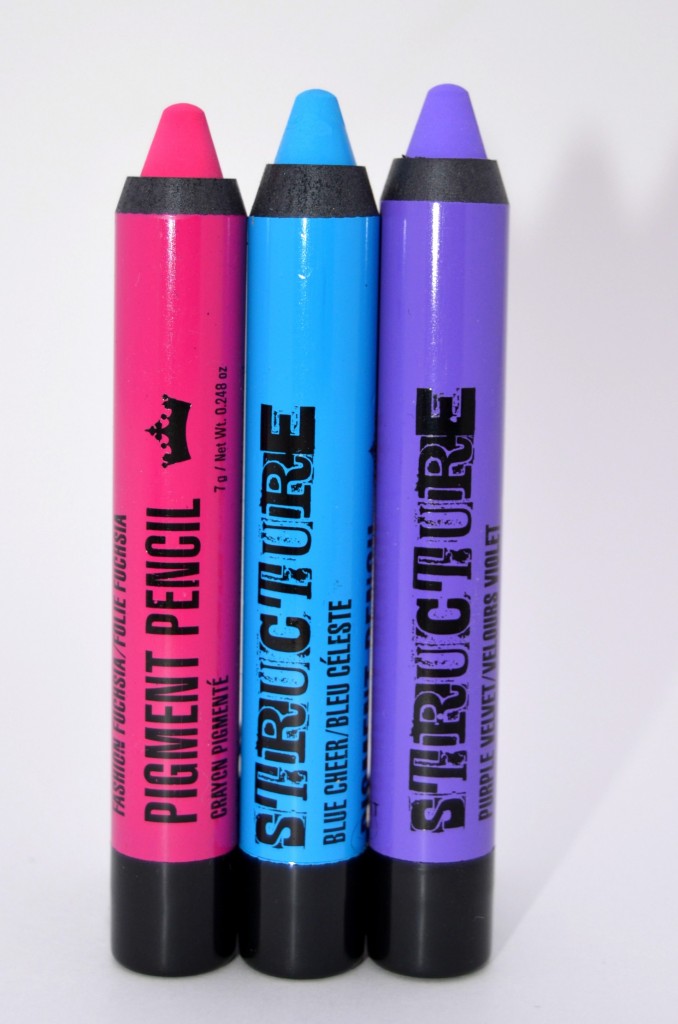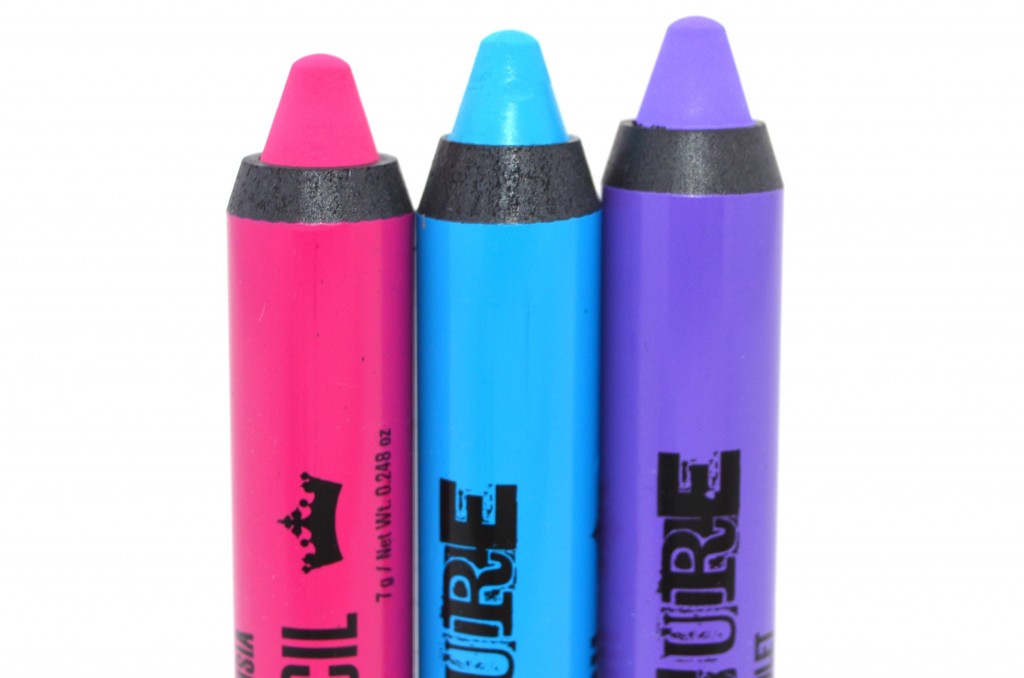 These Structure Pigment Pencils would make a great holiday gift for someone that's always wanted to add a little pop of colour to their hair, someone that likes taking risks in their style, someone that loves cosmetics, as these are just makeup for the hair, or someone that's sick of their boring hair and want to re-create a new look (if even for the day). They can be found at your local salon and retail for $12.99 each or pick up the kit that includes all 3 colours plus a sharpener for $40.99.