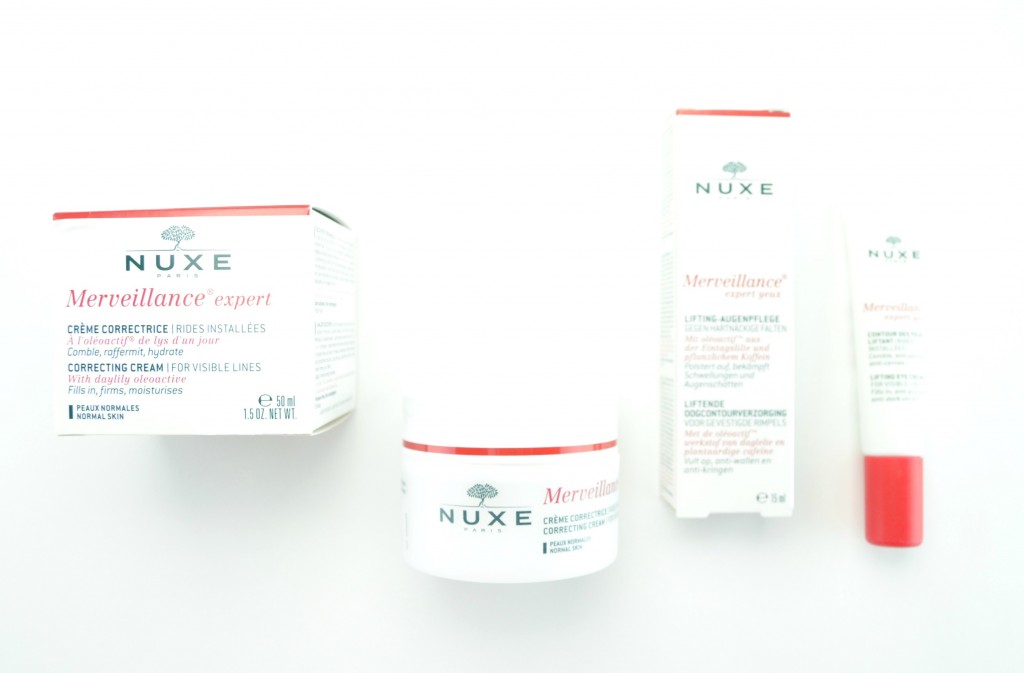 Anti-Aging Skin Care Line

Although each day I'm getting a little older and getting a little closer to my 40's, I'm not quite there yet. Nuxe has a brand new lineup of products for those in their 40's, and I thought who better to put these to the test than my amazing mom. Although she's stunning on her own and no fancy creams or potions could make her any more beautiful, I thought she'd still be interested in testing this new line of skin care goodies. Nuxe Merveillance Expert is formulated with a newly uncovered flower, the daylily, which is capable in acting on key protein of aging to help diminish wrinkles and combat the lack of firmness. This innovated anti-aging formula delivers dual action key benefits to protect and repair the 3 main keys of dermal proteins, collagen, elastin and vitentin.
Neux Merveillance Expert Correcting Cream for Visible Lines comes in a sturdy and durable plastic jar with an extremely lightweight, yet buttery, almost whipped texture. This light and very creamy lotion absorbs completely into the skin and feels soft and smooth without being greasy or leaving behind any oily residue. It's the perfect moisturizer for daytime as it doesn't look slick under makeup. It does an excellent job at keeping the skin hydrated and retaining moisture throughout the day. It does have a strong floral fragrance at first, but within 5 to 10 minutes it softens to a subtle herbal scent. It retails for $55 for 50ml.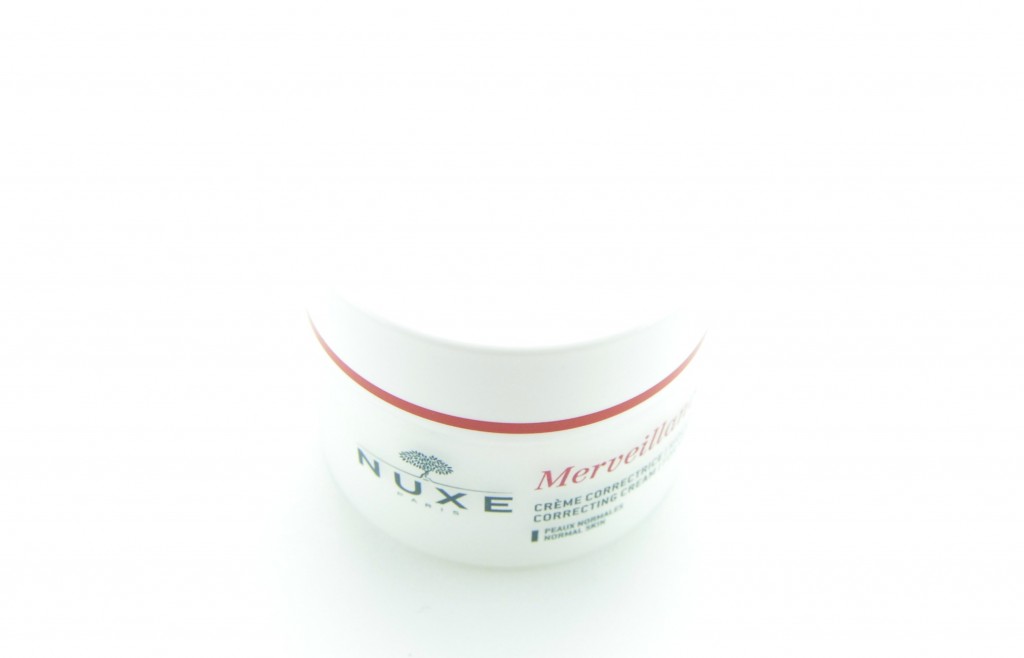 My mom said Neux Merveillance Expert Correcting Cream for Visible Lines is no miracle worker, but it does an excellent job at keeping her skin extremely moisturized during these cold, dry months, which help the imperfections, such as wrinkles and fine lines, seem less pronounced. She was concerned at first, since it is such a thick and luxurious cream, that it was going to be greasy, but surprisingly, it wasn't. It gives an instant healthy glow to her skin and since it absorbs within seconds, it's the perfect daytime moisturizer to apply under her foundation. The plant extracts, which almost mimic hyaluronic acid, without the drying effects of it, help to plump cells up, again making the wrinkles almost disappear for a few hours. She's not sure about the long-term effects, as its only been about 5 weeks, but her skin soaks up the moisture and she's actually noticed that the lines between her eyebrows have somewhat decreased.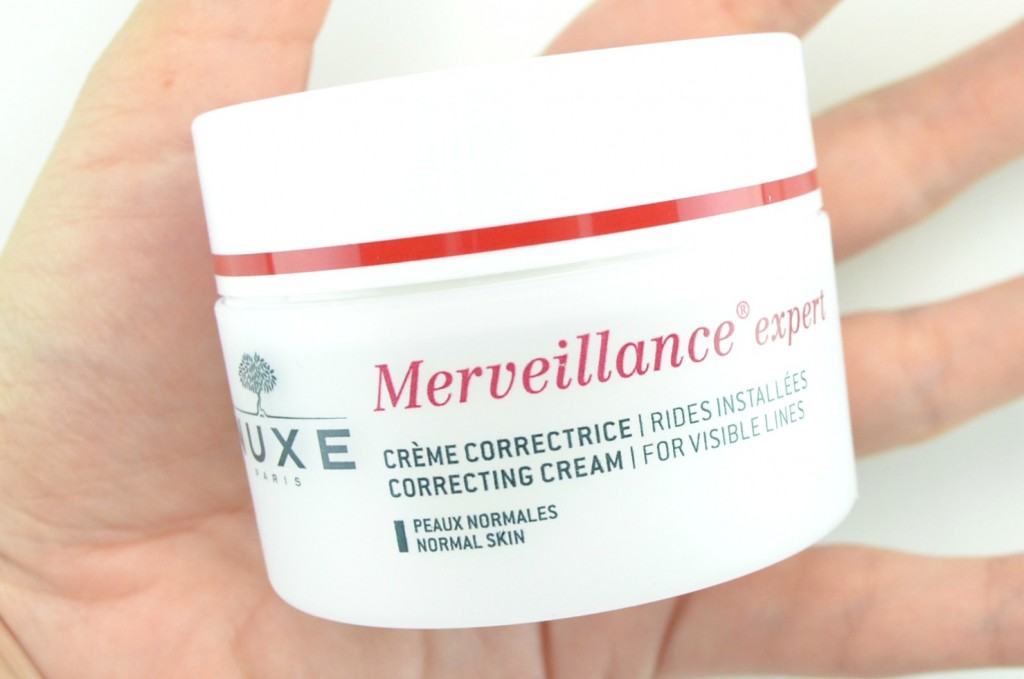 Neux Merveillance Expert Yeux Lifting Eye Cream for Visible Lines offers a visible effectiveness against puffiness and dark circles, thanks to botanical caffeine that helps release fluid accumulated in puffy areas, and tetrapeptide-5 which inhibits capillary permeability to help prevent any new accumulation. It comes in a squeeze tube with a lightweight, extremely thick and creamy texture. It too absorbs fairly quickly with only the smallest amount to cover the entire eye area. It helps to keep delicate under the eye area moisturized throughout the day while helping to soften and smooth fine lines. Keeps skin hydrated without any tightness you may experience during the cold winter months. It retails for $45 for 15ml.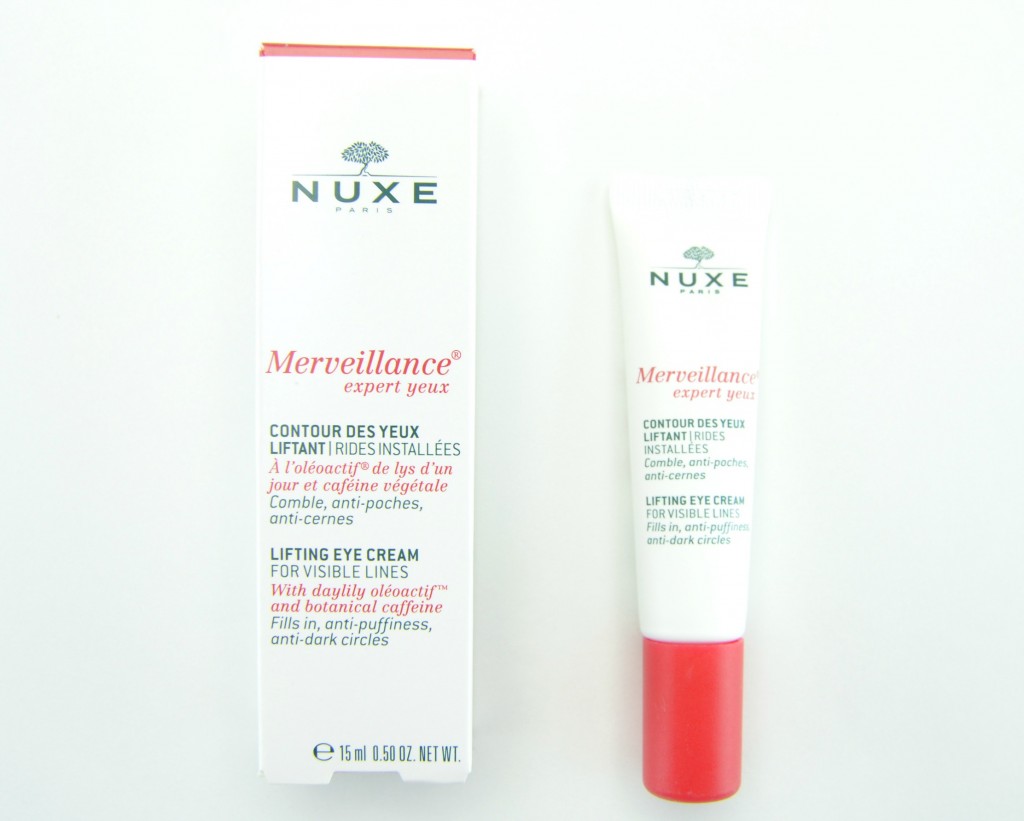 Again, my mom says Neux Merveillance Expert Yeux Lifting Eye Cream for Visible Lines has an incredible soft and delicate texture that's perfect for fragile eye areas and helps to tone down puffiness thanks to its botanical caffeine. Although she doesn't battle dark circles, lucky gal, on the days when she doesn't get enough sleep, it does help to brighten the under eye area, even before makeup. Skin appears plumper, which helps with the puffiness and helps to soothe and smooth any fine lines and wrinkles around the eyes.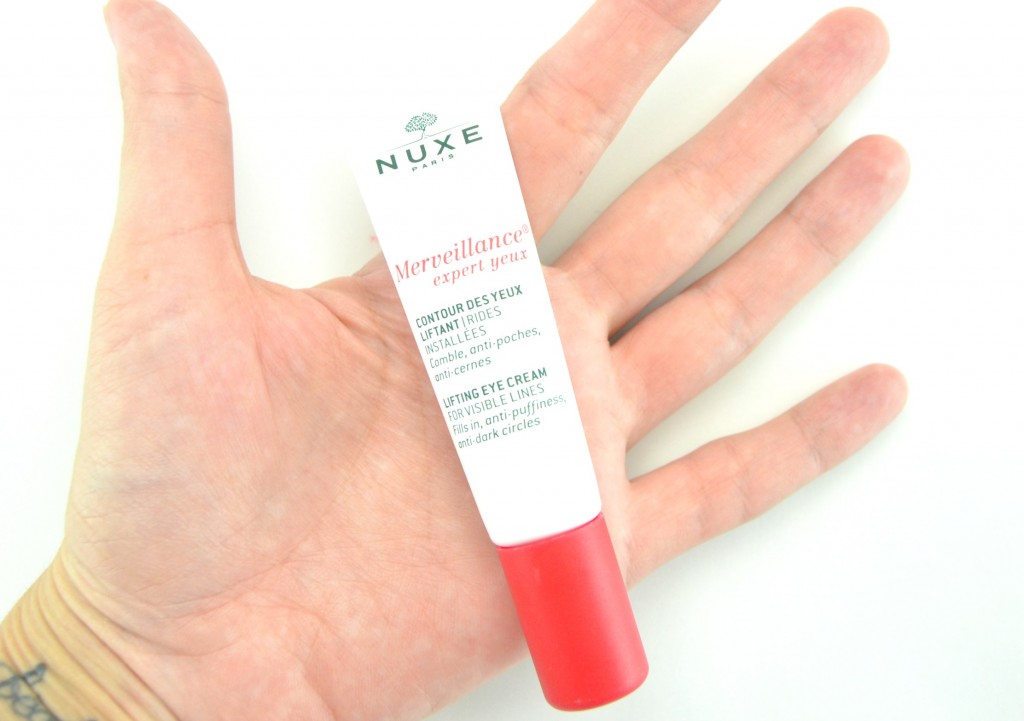 Also in the collection is Serum Merveillance Expert Lifting Concentrate for Visible Lines, Merveillance Expert Enrichie Jour Rich Correcting Cream for Visible Lines (for dry skin) and Merveillance Expert Nuit Regenerating Cream for Visible Lines (for nighttime). Everything is available at your local Hudson's Bay, Shoppers Drug Mart, Jean Coutu, Uniprix, Familiprix, Brunet and Murale.