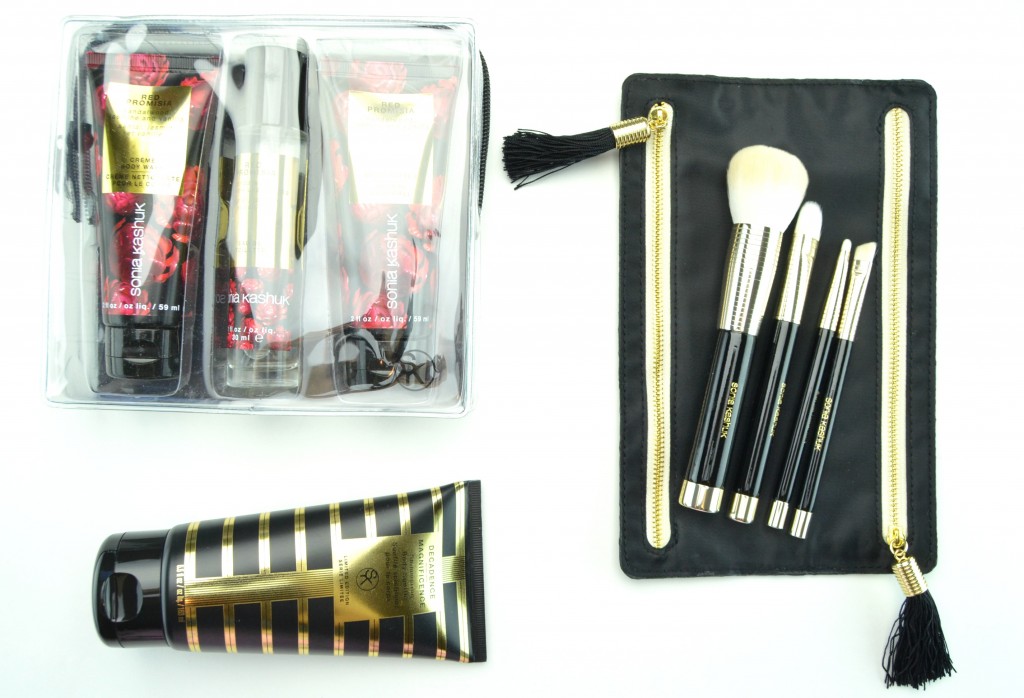 Art-Deco

Although the Sonia Kashuk Holiday 2014 Collection was released in November for the holiday season, I've still seen some of these goodies still in stores, maybe just not in the limited edition packaging. The collection was inspired by the art-deco building and golden-age history of the glamorous Miami and featured luxe gold brushes and smokey eye and lip palettes in stunning nudes that can easily take you from day to night.
Sonia Kashuk Red Promisia Bath and Body Travel Set comes perfectly packaged with a body butter, eau de toilette and crème body wash, but of course, these can all be purchased individually throughout the year.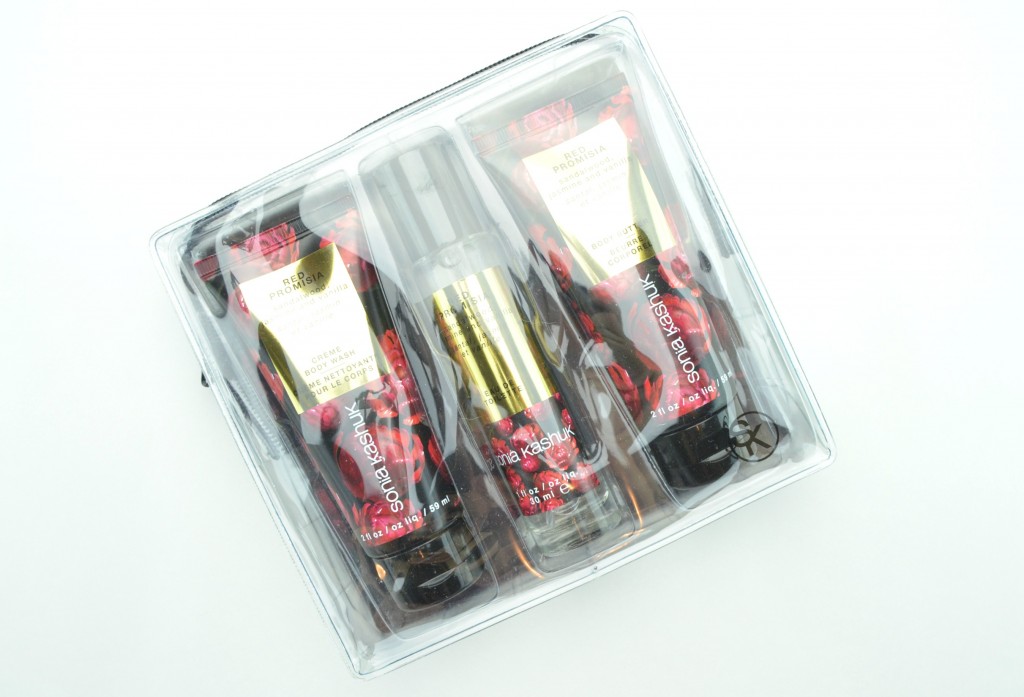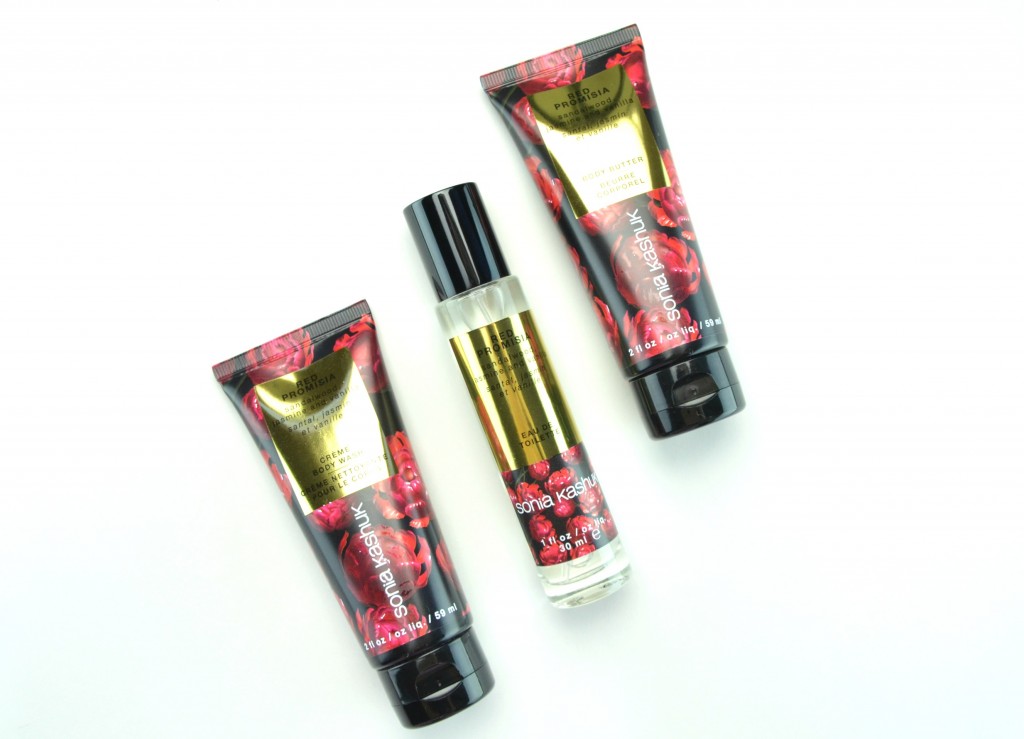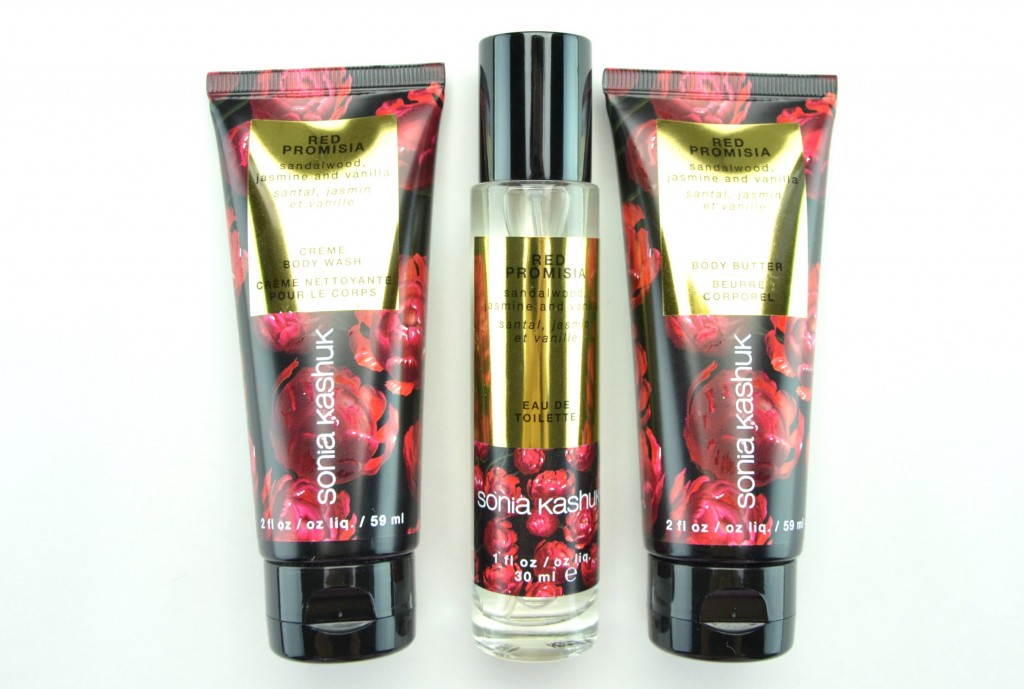 It's a soft, voluptuous and captivating scent that's like a cashmere blanket draped over bare skin. It's the perfect blend of warm sandalwood, precious jasmine and exotic vanilla that helps wrap your body in refined seductiveness.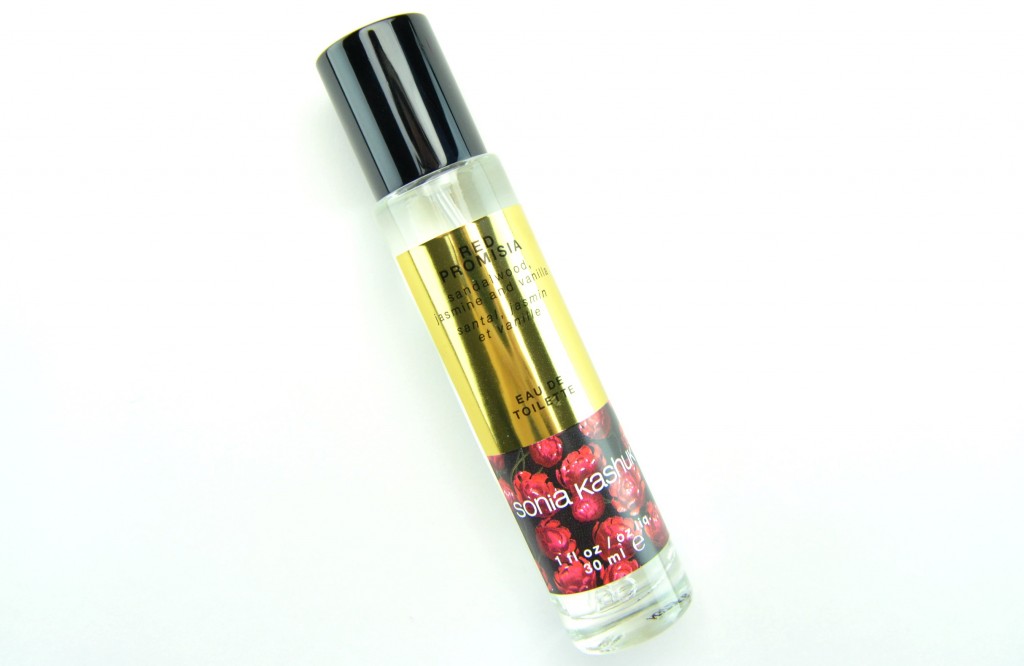 The Sonia Kashuk Red Promisia body butter has a rich and creamy, yet extremely lightweight texture that spreads onto the skin smoothly and easily. Its buttery consistency just melts into the skin and gets absorbed within a few seconds. It leaves rough elbows, knees, legs not only extremely moisturized, but it keeps them hydrated all day long. It leaves behind a delicate, warm sexy scent that does tend to linger for a few hours after applied.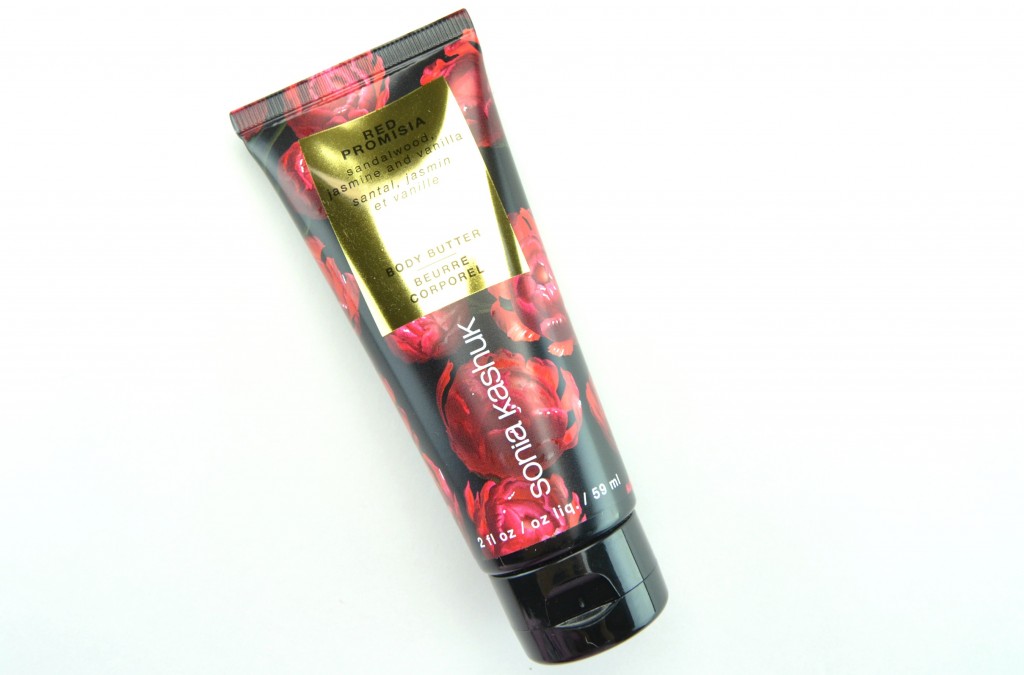 The Sonia Kashuk Red Promisia crème body wash also has a lightweight, velvety texture that comes to a rich and creamy lather once in contact with water. With only the smallest amount it gently cleanses the skin of dirt and oil, yet washes clean away. It doesn't leave skin feeling sticky or greasy and without a white or oily residue. It gives a little extra moisture back into dry, dull skin, with the hint of vanilla.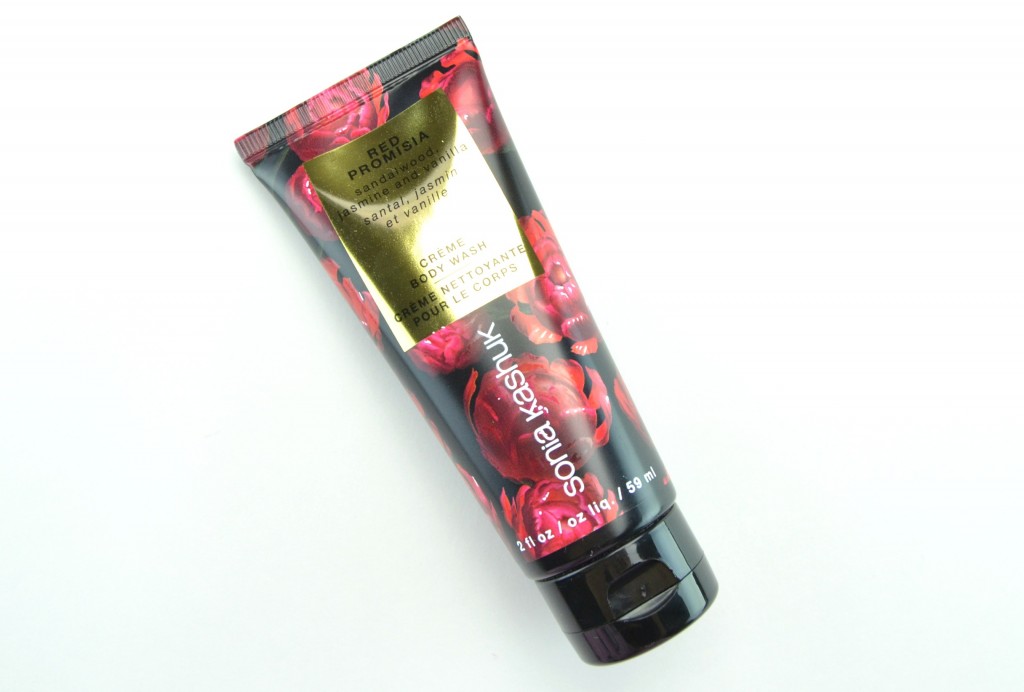 Sonia Kashuk Golden Age Four-Piece Brush Set with Clutch is the perfect set for the girl on the go. This stunning gold and black 4 piece set comes with a powder brush, duo fiber shader brush, angled eye brush and a smudge brush. Each brush features a black shiny handle accented with gold in a matching 2 zipper, gold closure clutch with black tassels.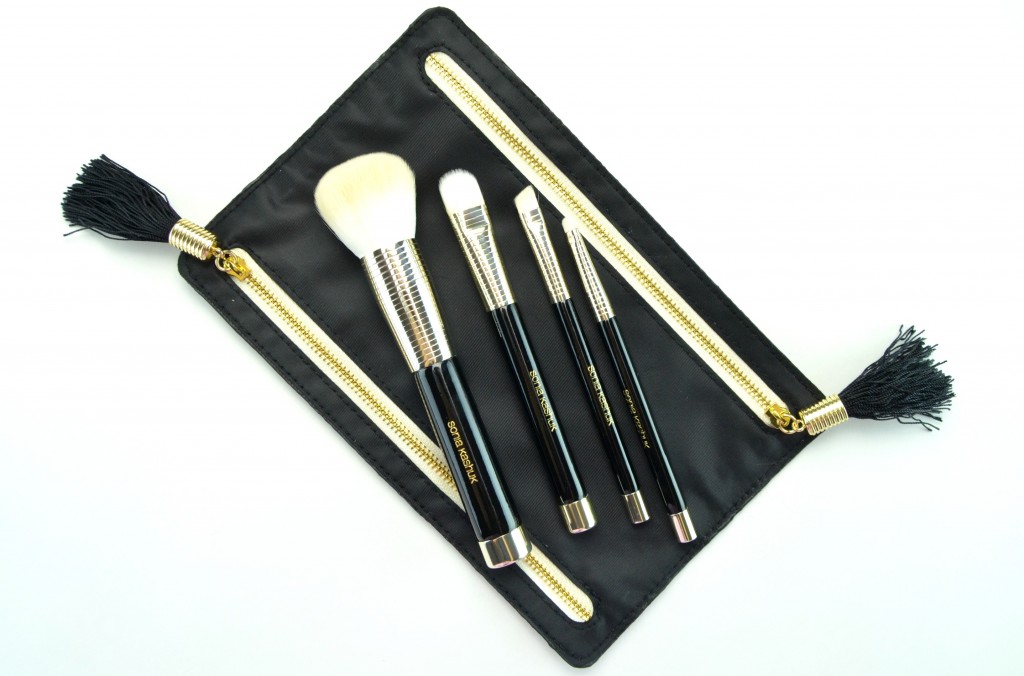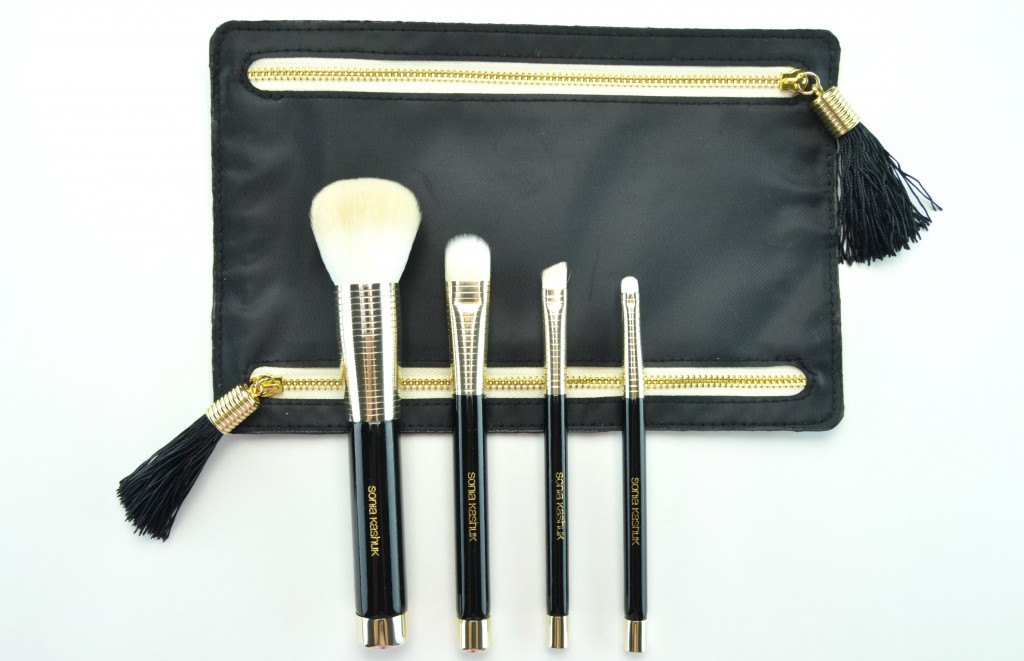 The black and gold clutch is quite flat and holds endless amounts of goodies on top of the 4 brushes. Each brush is made of synthetic fibers and are incredibly soft and fluffy. The powder brush picks up just the right amount of powder to evenly distribute it onto the skin and is perfect for applying setting powder or loose foundation. You can easily highlight, sculpt and apply blush to the apples of your cheeks with ease. The duo fiber shader brush is perfect for packing on the colour for intense pigmentation or seamlessly applying a sheer, light wash of colour before blending out your shadow. The angled eye brush is perfect to create sharp, featured brows and also works well in distributing eyeshadow right along your lash line. Finally the smudge brush is flat and dense which allows you to create opaque looks, blend out all types of eyeshadows, along with smudging out any pencil lines.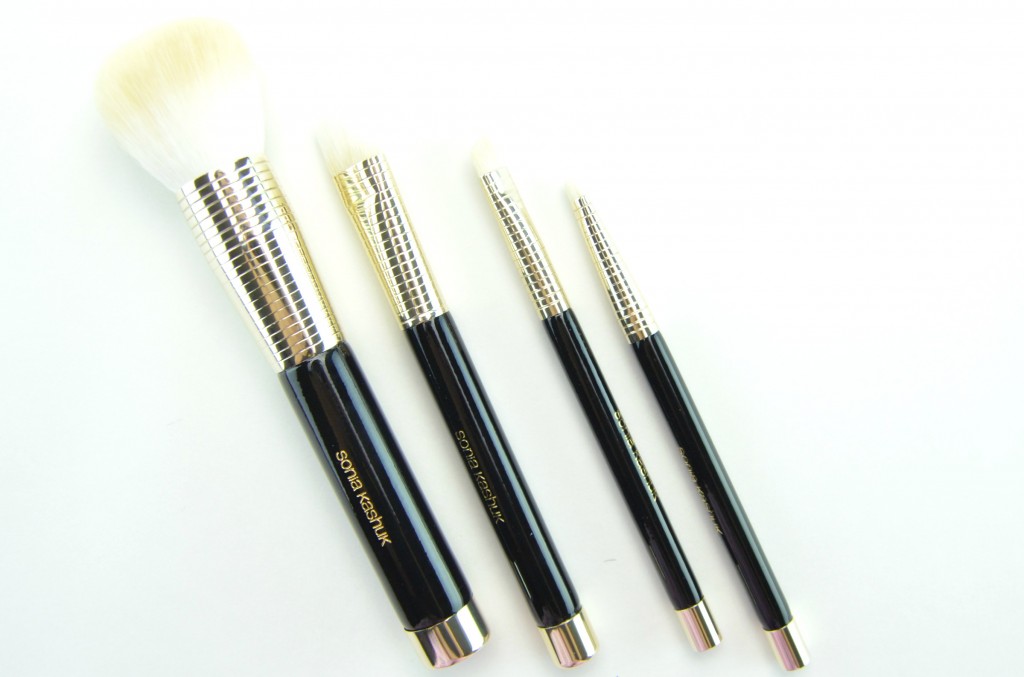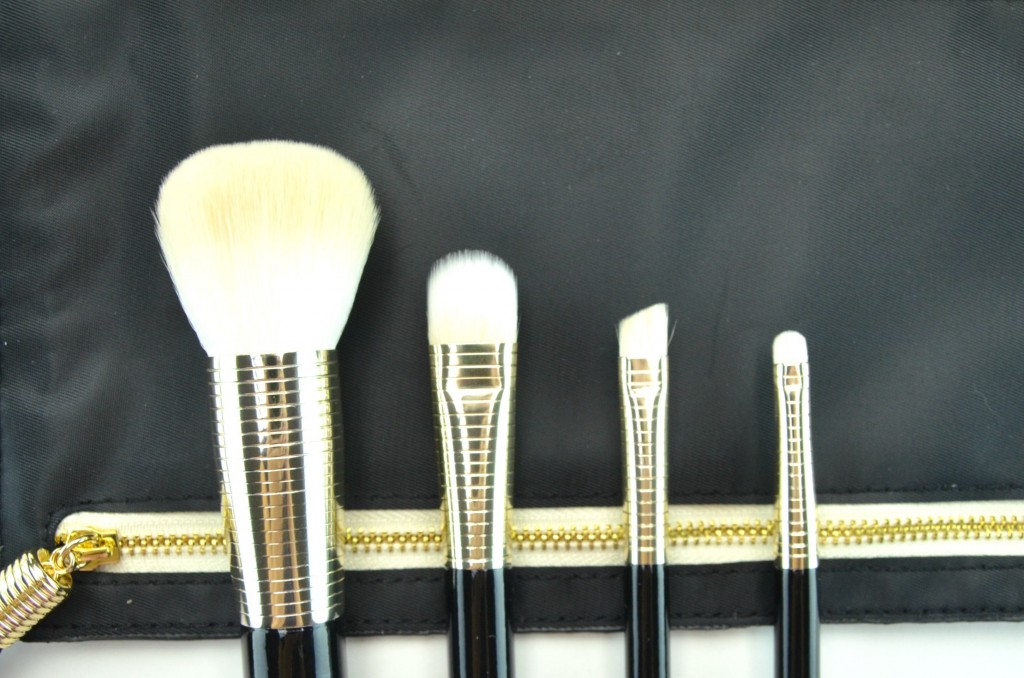 Sonia Kashuk Decadence Shimmering Body Soufflé is a rich and creamy body treatment that adds a discreet shimmery glow to the skin. It's formulated with Shea Butter, Edelweiss Flower Extract, White Tea Extract and Sweet Almond Protein to help keep skin soft, smooth and extremely hydrated. It also contains Cassia Angustifolia Seed Polysaccharide to act as a natural protective moisture barrier to help lock in moisture and repair dry skin. It also helps to neutralize skin's imperfection and enhance skin tone with a light shimmery tint that adds luster to dry, dull winter skin. I found it extremely flattering on my skin tone and I think it will work well on pretty much everyone. It's more of a champagne shade, which is more universal and less "fake" looking than other bronzed lotions.