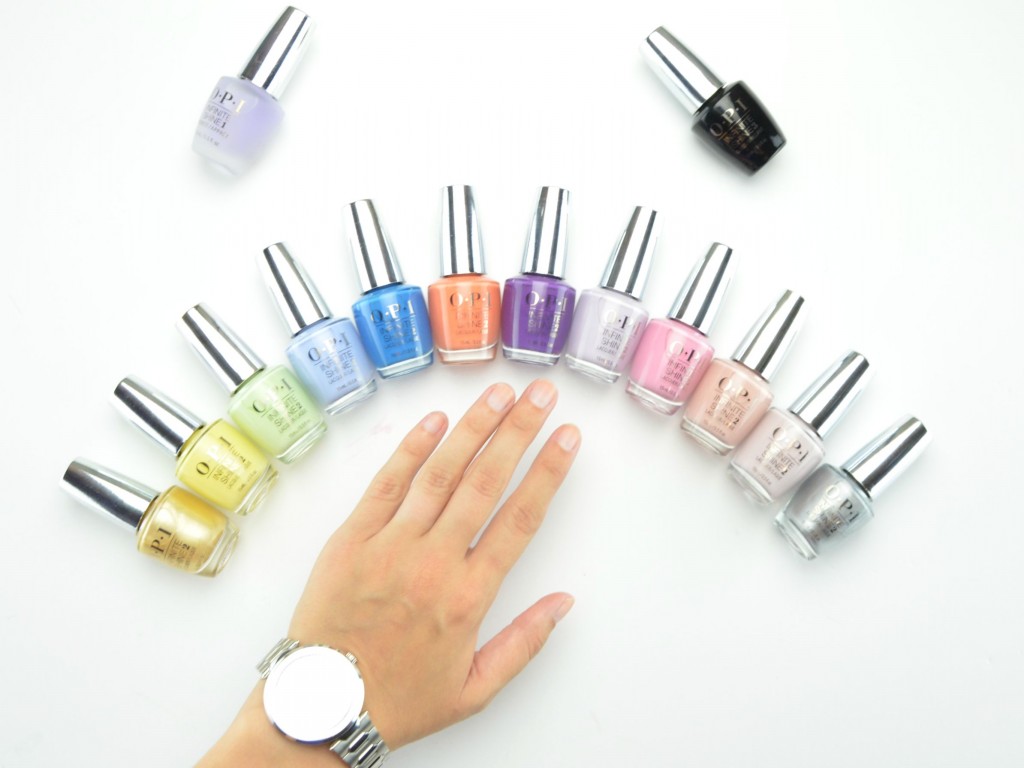 Embrace the Sun and the Shine
The summer is all about easy, breezy, laid-back style, without having to fuss over what to wear. The new OPI Infinite Shine Summer 2015 Collection will help take the guesswork out of the hottest shades with its 12 piece collection. It will help bring life to your otherwise boring nails in beautiful shades of pretty pinks, sunny yellows, breezy blues, cheerful oranges and juicy plums. It also has a few metallic shades of gold and sparkling silver to add a touch of shine to the collection. Whether you're soaking up some rays at the beach, enjoying a romantic sunset, or a walk on the boardwalk with your girlfriends, the collection has the perfect shade to match your outing, mood or daily adventure.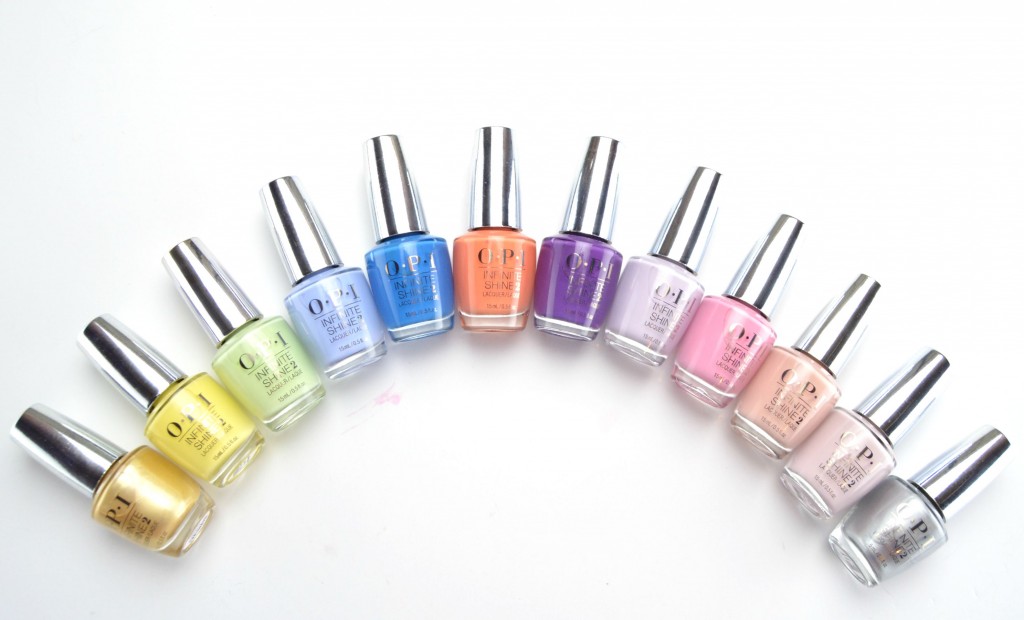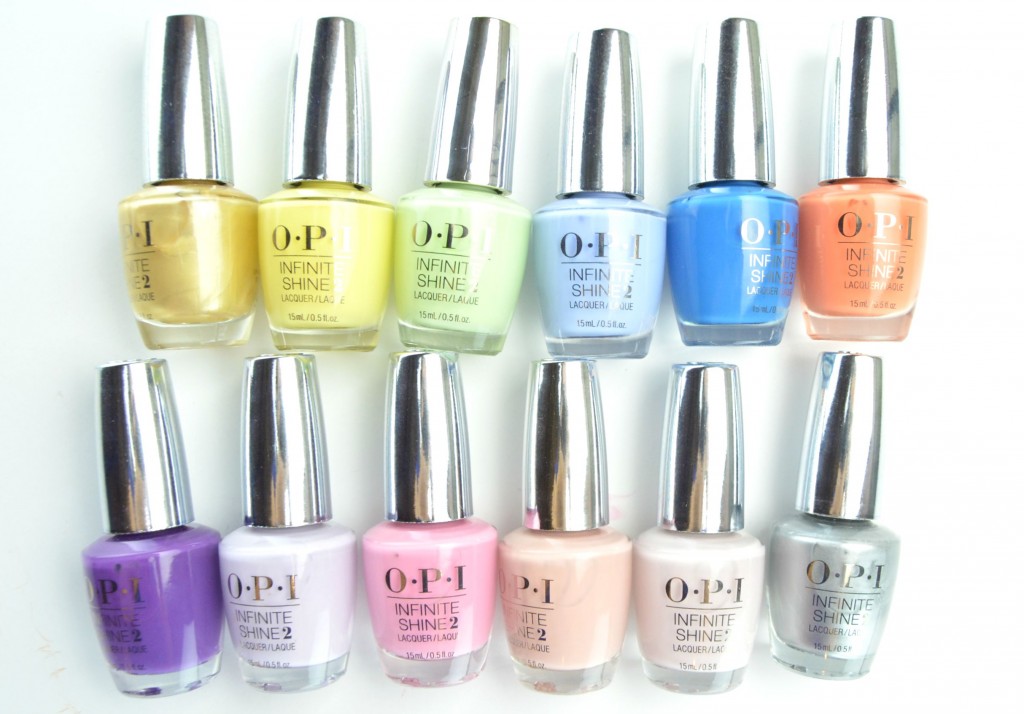 OPI Infinite Shine Soft Shades provides rich colour, intense shine and long lasting wear time, same finish you'd get with a gel polish, without the use of a UV lamp. You simply prep the nails to help grip the colour and prevent staining with the OPI Infinite Shine Primer, then add lacquer colour of your choice, and top with OPI Infinite Shine Gloss to help cure. Its ProWide brush covers the entire nail in 2 easy swipes and all shades are incredibly pigmented. The paler, more pastel shades will require two coats to achieve opaque coverage, whereas you're able to get away with one coat with the dark, richer shades. Its quick drying formula sets within 10 minutes and lasts for a solid 10+ days without chipping. It really does provide an entire week's worth of high shine without becoming flat or dull. Each shade works beautifully together to help create this summer's hottest at-the-moment colour.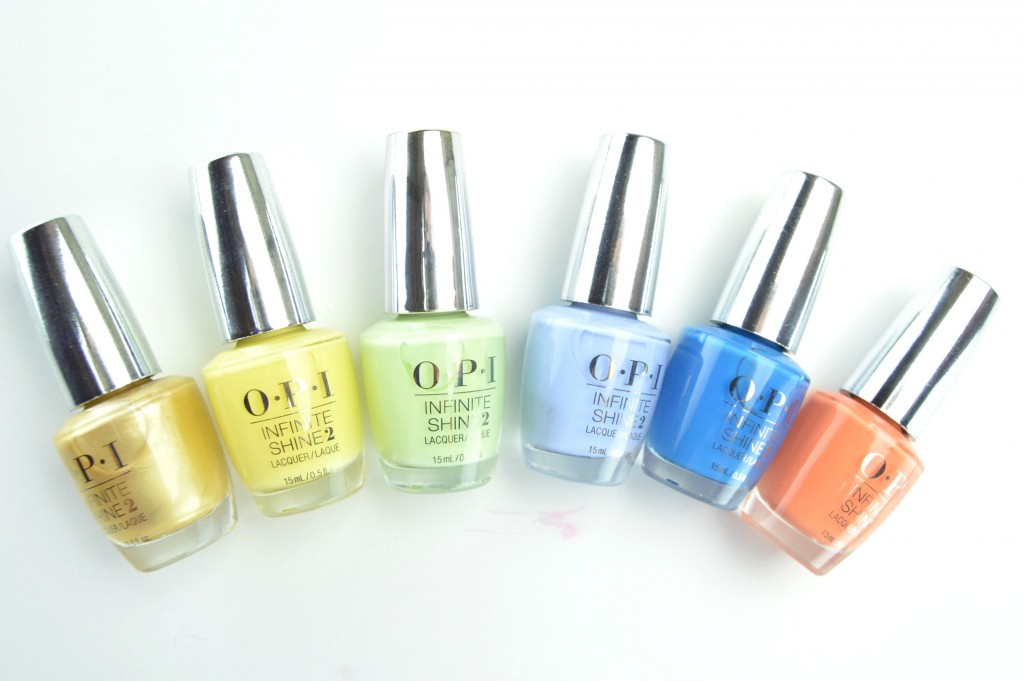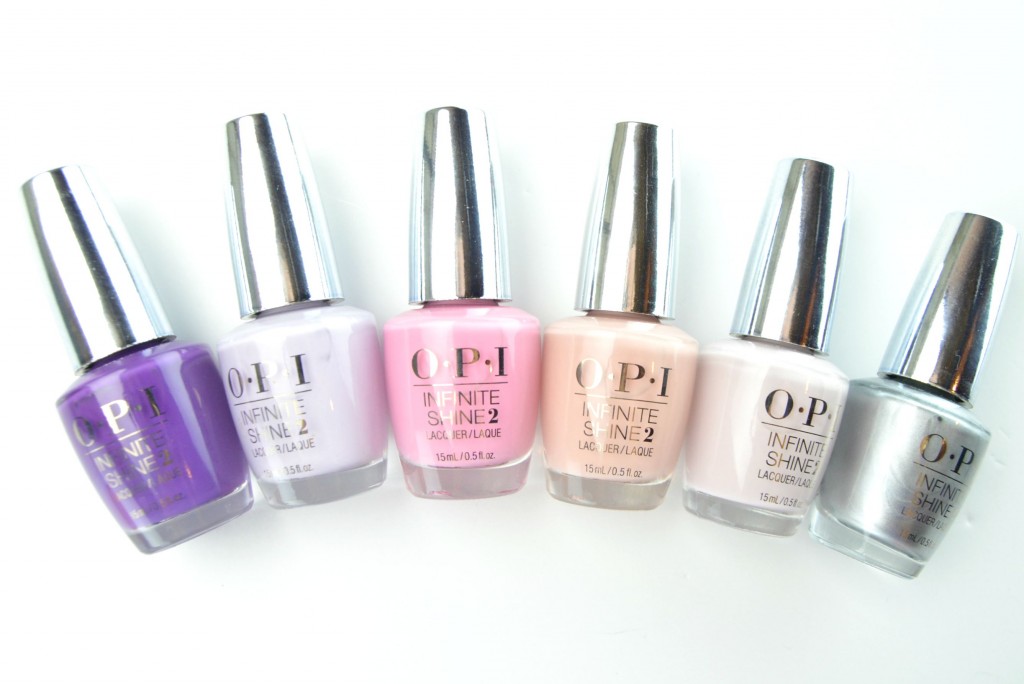 OPI Enter the Golden Era is a glamorous pearly gold, OPI Bee Mine Forever is a stunning buttery pastel yellow crème that just screams Easter and leaves me wanting Peeps, OPI S-ageless Beauty is the perfect light sage, OPI To Be Continued… is a shiny periwinkle blue, OPI Wild Blue Yonder is the ultimate sky blue and OPI The Sun Never Sets is a beautiful tangerine, much like an afterglow of an evening sunset. Each shade retails for $18 at professional salons and Hudson's Bay across Canada.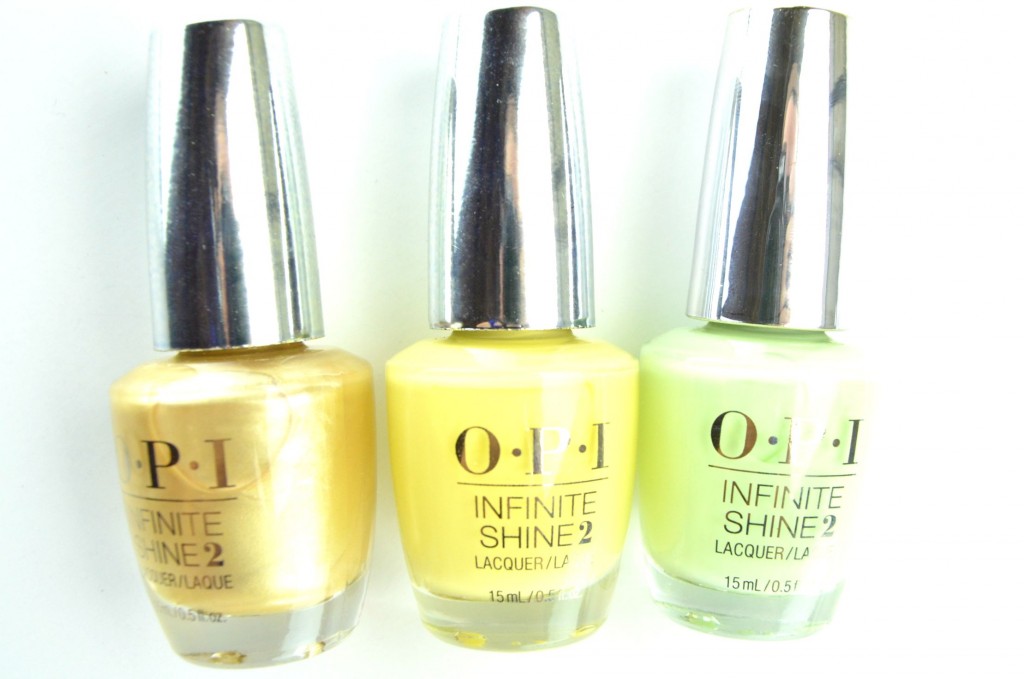 OPI Purpletual Emotion is a pretty eggplant, OPI Lavendurable is a sweet lilac, OPI Follow Your Bliss is a joyful pink, OPI You're Blushing Again is a bashful peachy pink that's chic and stylish and the perfect latte neutral, OPI Patience Pays Off is a beautiful nudy pink and OPI Silver On Ice is a shimmering cool silver.