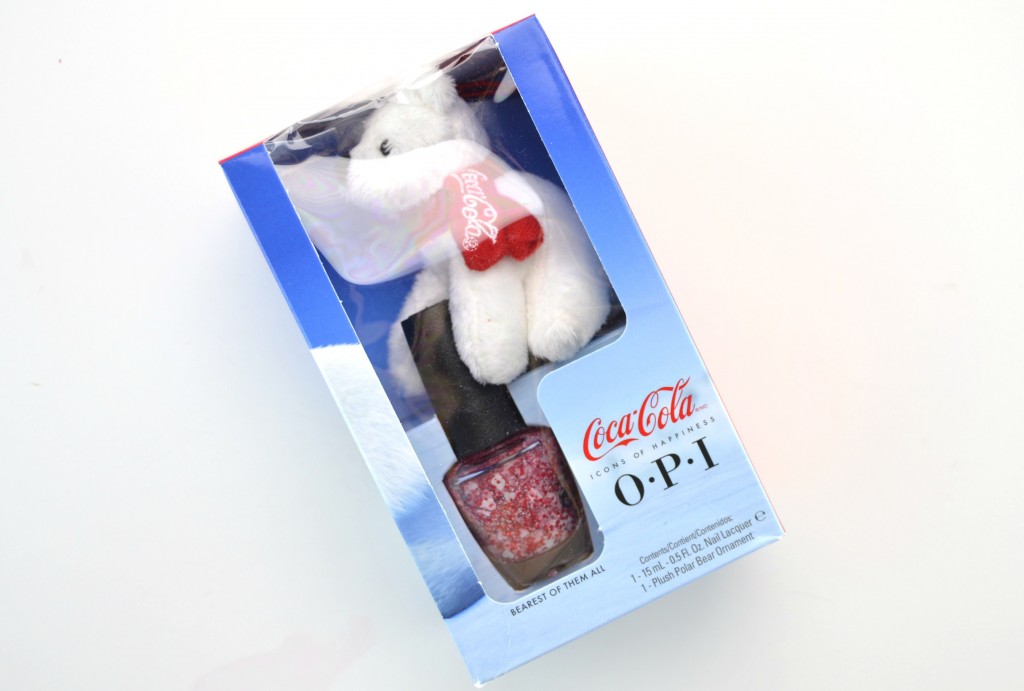 Bearest Of Them All
Favourite nail collection to date, OPI Coca-Cola Collection. This season OPI has released a limited edition OPI This Bear's Got Flair! Coca-Cola Holiday Gift Set that includes OPI Bearest Of Them All polish along with a mini plush Coca-Cola polar bear ornament sure to add a little happiness to the nails.
OPI Bearest Of Them All is an unique polish inspired by the Coca-Cola colour scheme and features a mixture of mini white hearts in a clear base with a blizzard of red and white glitter. It can be worn alone or over your favourite shade, insert OPI Coco-Cola here, to add a joyful touch to the nails. This adds a festive feel to any nail look and will also be perfect for Valentine's Day.
The only problem I see with this, if you can even call it a problem, is it's hard to get the white hearts out of the bottle. Like most glitter polishes, its always hard to manipulate where you want to place the glitter on the nail, and its even harder trying to rearrange the white hearts onto each nail. Since the glitter in formulated in a clear base you have endless amounts of possiblilities on what shades you can pair with it. I think this would make an excellent stocking stuffer or for any Coca-Cola collector or any OPI fan.
This OPI This Bear's Got Flair! Holiday Gift Set is about celebrating life's little moments of joy and will sure to bring a lot of cheer to the gift giver this season. It retails for $18.95 at professional salons and spas across Canada.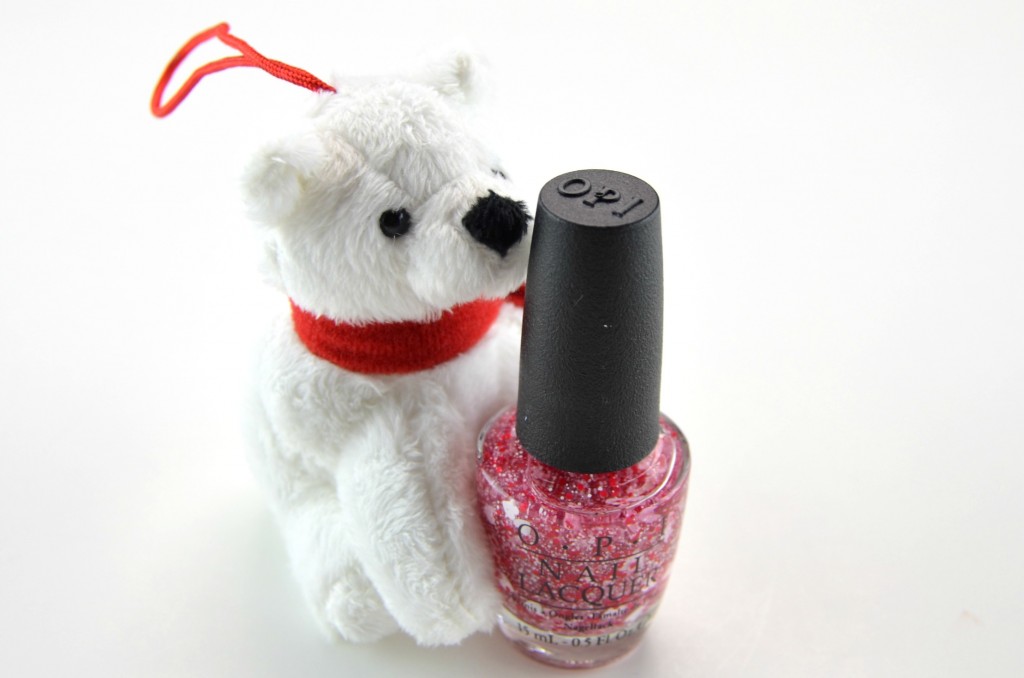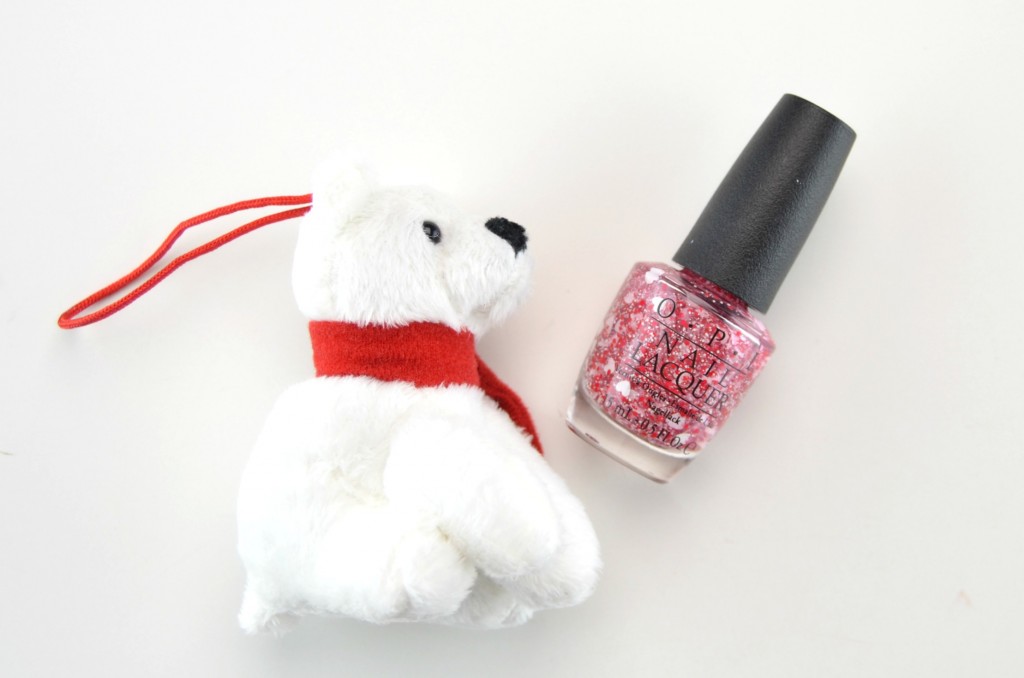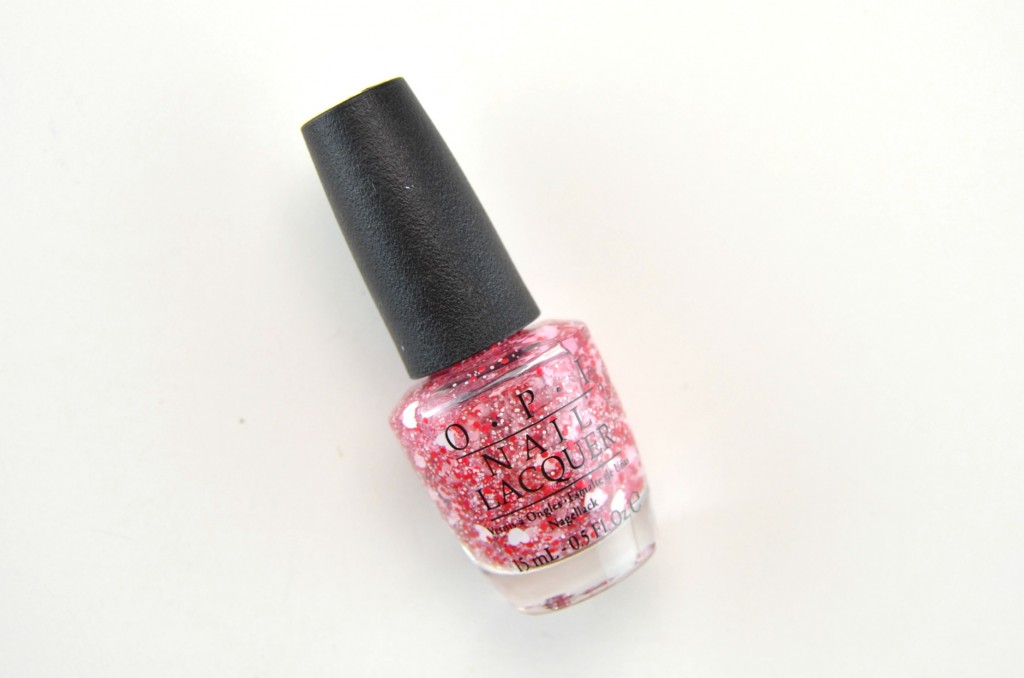 OPI Bearest Of Them All over OPI Coca-Cola Red