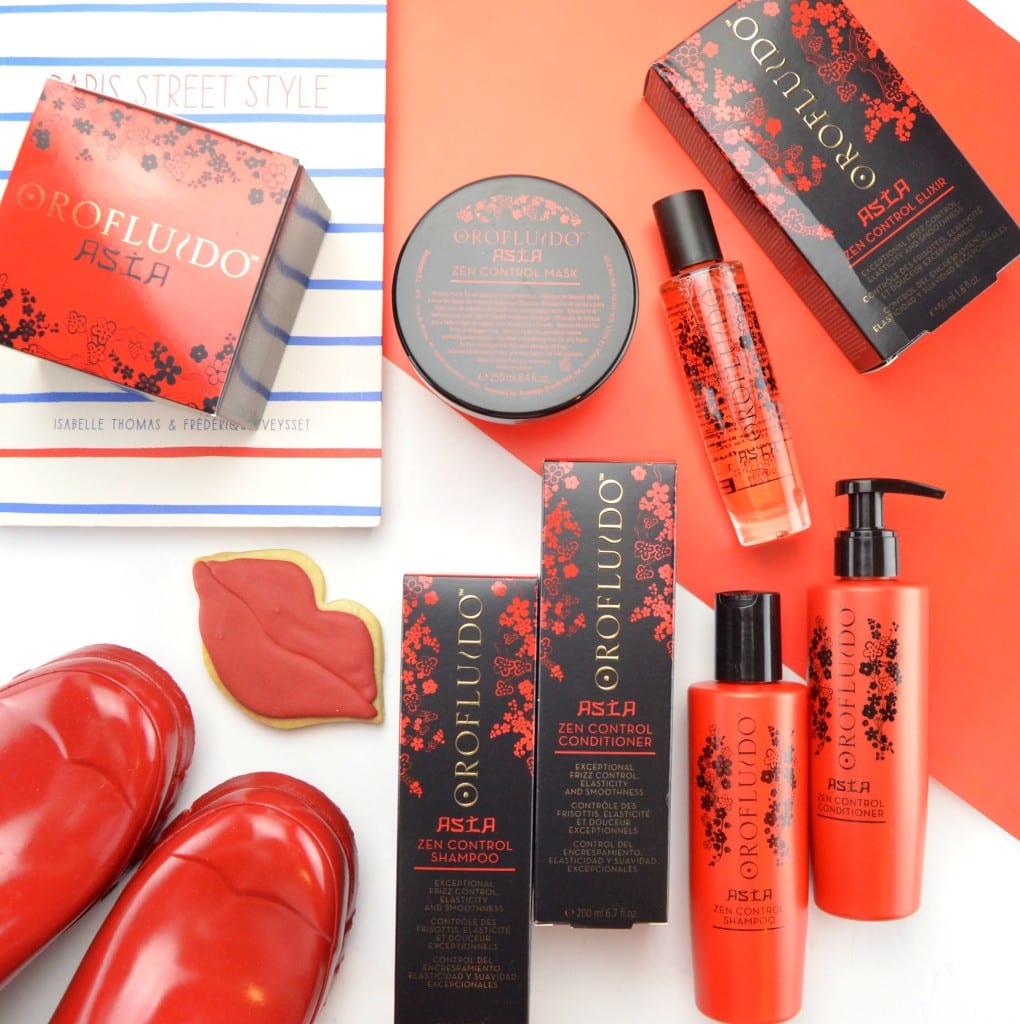 #OrofluidoAsia
Orofluido Asia is a brand I'm a little unfamiliar with, but prides itself on bringing you ancient beauty secrets based on age-long traditions and natural ingredients to bring richness back to your hair. If you're experiencing any frizz, dullness or dryness this winter, keep reading. The new Orofluido Asia The Zen Beauty Ritual Collection contains 4 new products, a shampoo, conditioner, mask and elixir, all designed to help you achieve exceptional frizz control, elasticity and smoothness.
Each product in the Orofluido Asia The Zen Beauty Ritual Collection is formulated with Tsubaki Oil to help add moisture, combat frizz, all while leaving hair soft, smooth and more manageable. It also helps to add an incredible amount of shine back into dull, flat hair. Bamboo extract not only helps keep hair nourished, while protecting it from environmental stressors, it also helps to improve elasticity and strength from root to tip. Finally, rice oil is enriched with fatty acids and vitamins E and B to help nourish and smooth the hair, which helps prevent future split ends. The entire collection is lightly scented with a sensual, delicate fragrance of blossoming floral and sweet fruity notes, grounded with rich woody notes.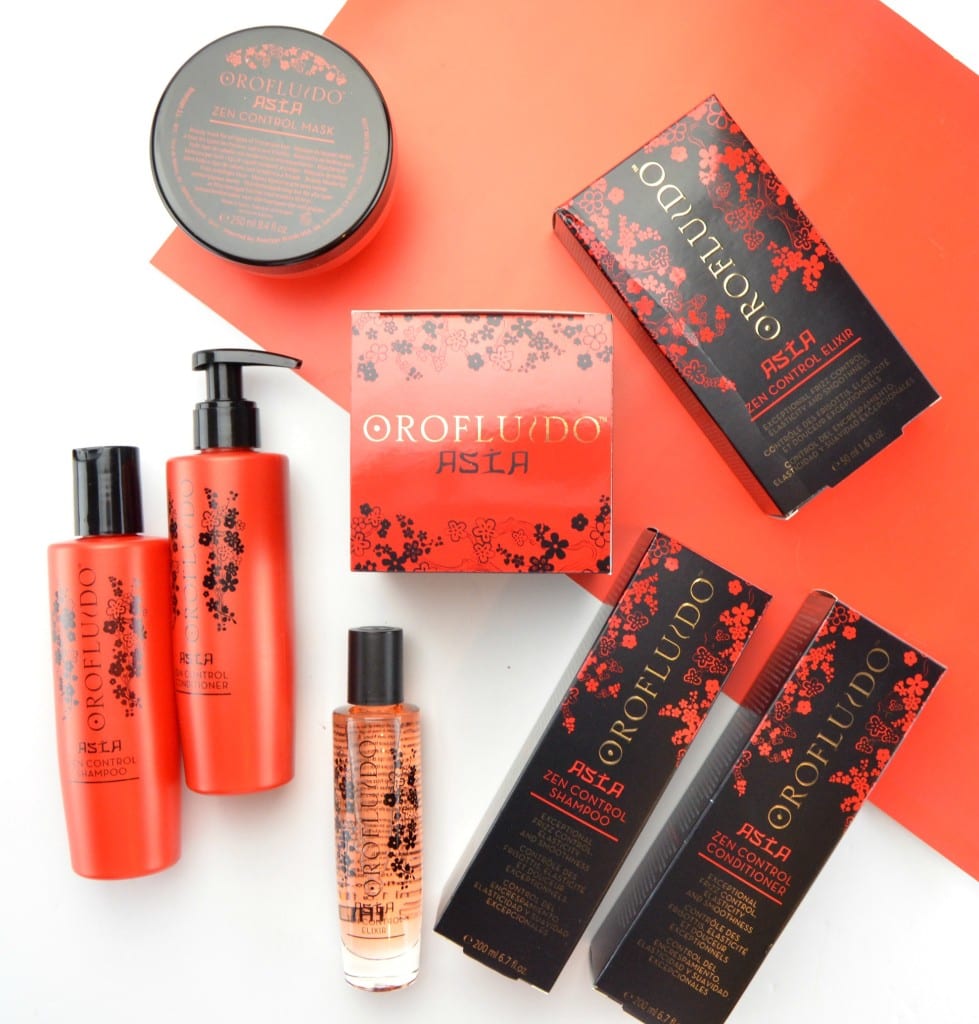 Orofluido Asia Zen Control Shampoo features a rich and creamy formula that instantly treats my hair from root to end. It comes to a beautiful creamy lather with only the smallest amount and gently, yet thoroughly, cleanses my hair of product build up I consumed that day, along with dirt and oil. It washes clean away and provides an incredibly soft, smooth and silky finish. It's lightweight, yet highly nourishing and leaves my hair not only looking smooth and more manageable, but with considerably less frizz and fly-a-ways. It adds a ton of moisture back into dry hair with incredible softness and all day hydration. My hair is left not only looking stronger, but feeling healthier with a nice shiny finish.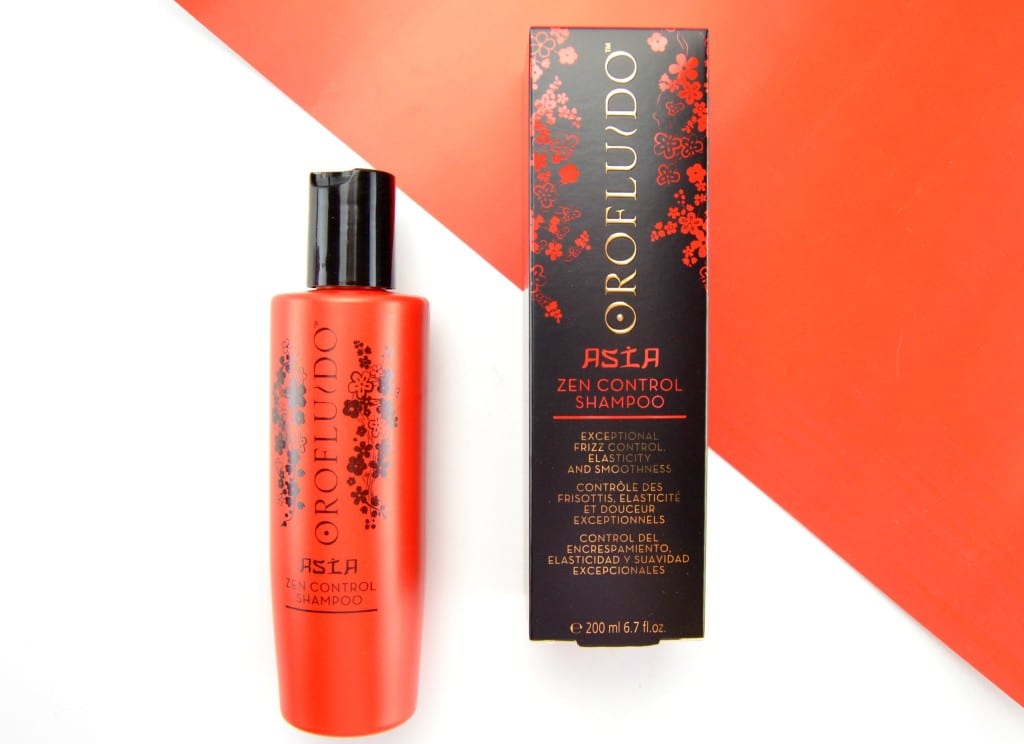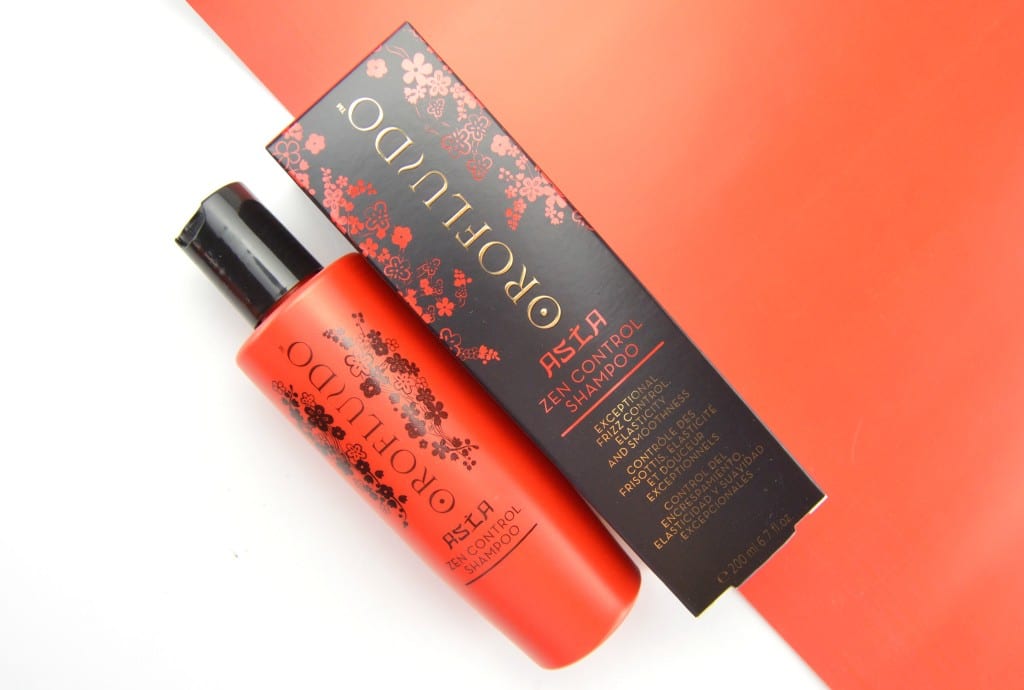 Orofluido Asia Zen Control Conditioner also features an incredibly rich and creamy formula, need I say even more luxe and thicker consistency than the shampoo. It helps to promote healthy hair by strengthening and improving elasticity with only a dime size amount. It does a wonderful job at deeply nourishing and moisturizing my hair while controlling frizz and keeping the fly-a-ways at bay. It does an amazing job at detangling any knots I may be experiencing that day, while leaving it more manageable. It absorbs fairly quickly into each strand, providing a deep conditioning experience, yet washes clean away without any heavy, greasy or oily residue. It leaves my dull, dry ends silky smooth and incredibly soft. It is easier to style, easier to brush and gets my hair back to its healthy natural self. My hair is looking much shiner, silky and smoother in the short few weeks that I've been using it.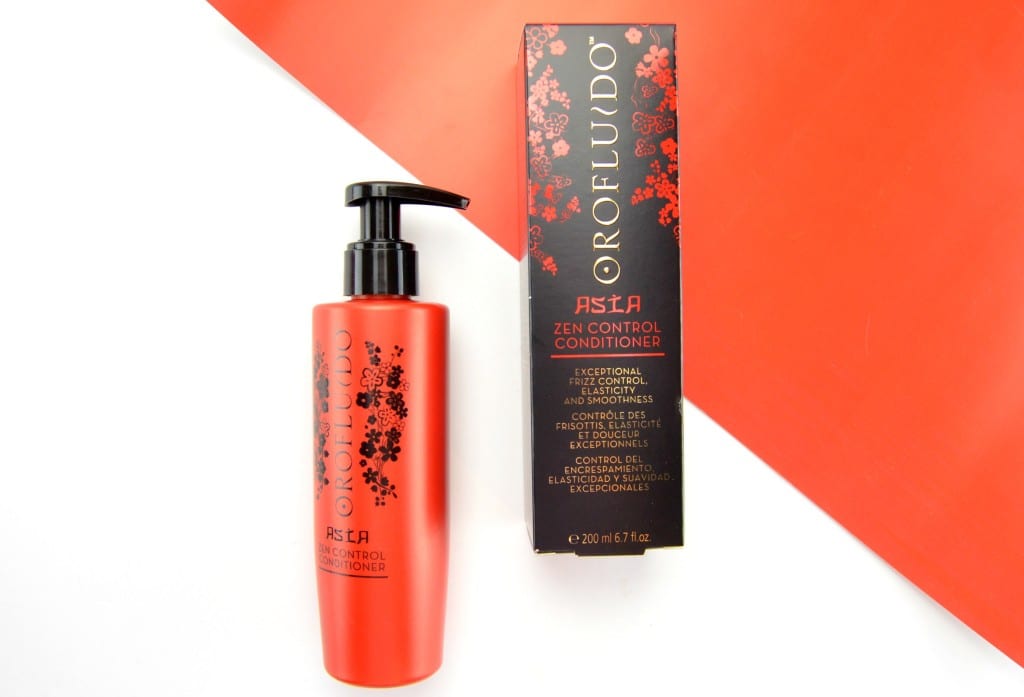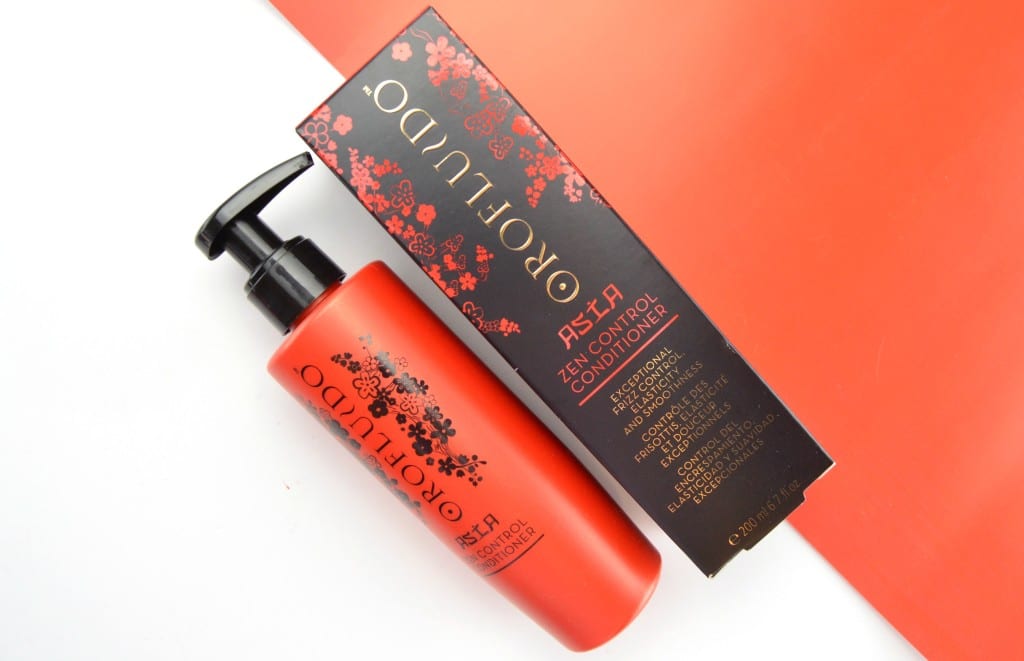 Orofluido Asia Zen Control Mask features a luscious rich cream formula that provides intense conditioning benefits after the very first use. After shampooing and conditioning, I apply a small amount to damp hair and massage into the scalp. I leave it on for a few minutes, to let it do its thing, before rinsing thoroughly. It instantly penetrates deep into my hair cuticle to help repair and condition each strand. On those days when my hair is feeling extra dry, I leave it on for upwards of 30 minutes for extreme hydration. It seems to not only strengthen each individual hair strand, it seems to also help repair broken, damaged hair for a healthy, shiny finish.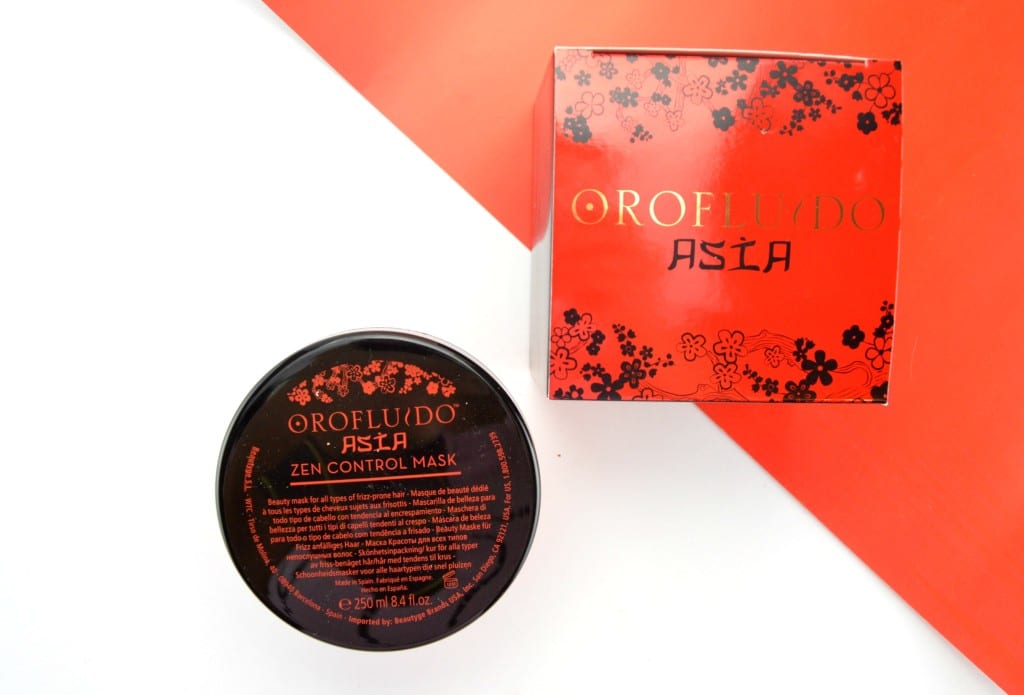 Orofluido Asia Zen Control Elixir lightweight and conditioning formula helps to instantly reduce frizz, add flexibility and smoothness, provide an incredible amount of shine, while coating each cuticle for a high-gloss finish. It also contains a UV filter that helps protect the hair from the damaging effects of the sun, which is perfect for daily use. I've been using it as a finish spray by applying the tiniest amount into the palm of my hands, and then running it through my dry hair after styling from mid-length to the ends. It instantly penetrates into the hair fibers to help condition, seal in smoothness and provide it with a radiant and healthy shine. It polishes the hair and adds softness, while smoothing and strengthening the hair. This versatile treatment can also be applied wet or damp to add sleekness and boost shine before styling. It's completely weightless texture never feels greasy or sticky and absorbs into the hair almost immediately.