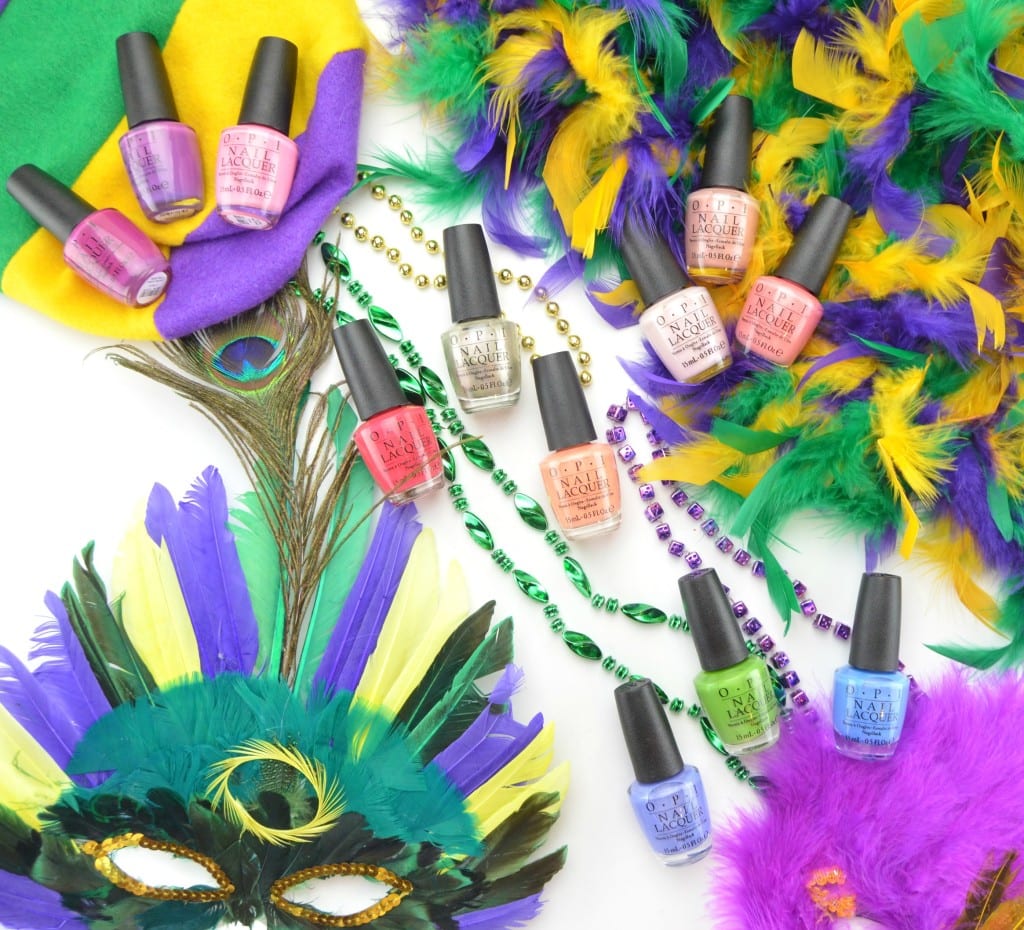 New Orleans is one city that I can't wait to travel to. Derek and I almost made it there a few years ago, but ended up in NYC instead. From Bourbon Street, Mardi Gras, Jazz Clubs and delicious jambalayas, this city is full of life. The new OPI New Orleans Collection is inspired by the indomitable spirit that is this beautiful city and features 12 gorgeous new nail lacquers and matching GelColors, sure to be the life of the party. Whether you're off to Café du Monde for beignets or nightcaps on Bourbon Street, your nails will be in style and right on trend. Parades pop up everywhere, dancing in the street is a requirement, and the bolder shades you wear, the better. The collection is full of sweet, spicy, soulful and vibrant hues that just scream The Big Easy. Each shade retails for $12.50.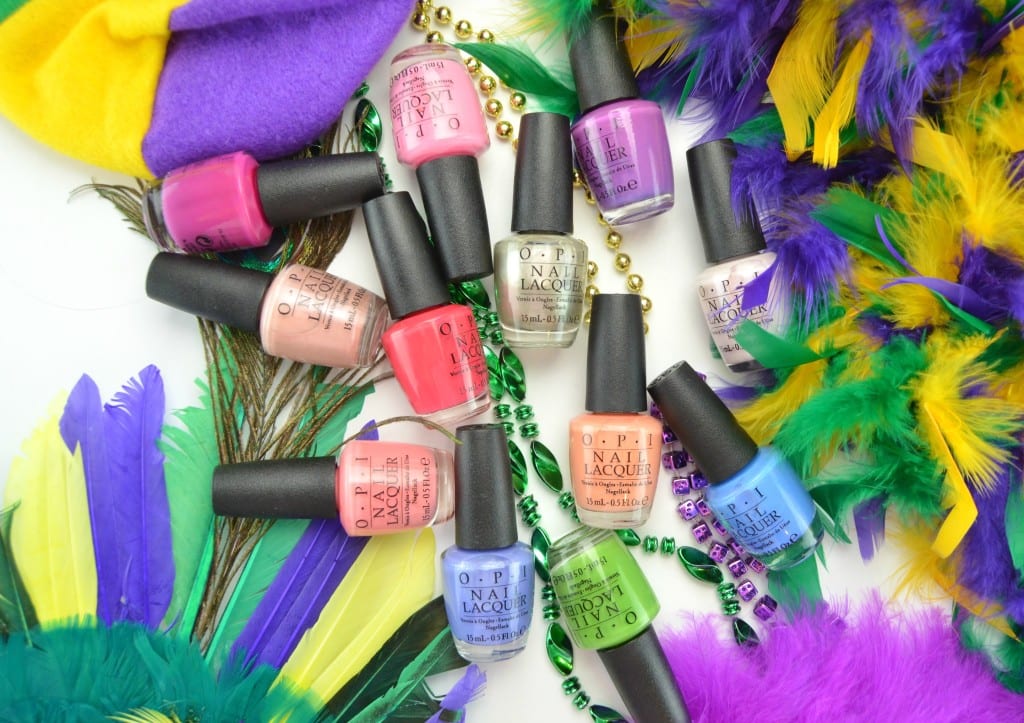 Oh my gosh, I'm in love with every single shade in this collection (minus OPI I'm Sooo Swamped!) and that's only because green doesn't really work with my skin tone. It's not often when I love every shade, usually a few stand outs and the rest I could take or leave. I swear, I can't pick favourites in this spring/summer lineup. Obsessed with She's a Bad Muffuletta, an incredibly deep coral with a bright crème finish, Spare Me a French Quarter? Is the perfect plummy raspberry and OPI Show Us Your Tips! Is a unique lilac periwinkle shade with an incredible amount of shimmer and shine, and unlike anything I own in my collection.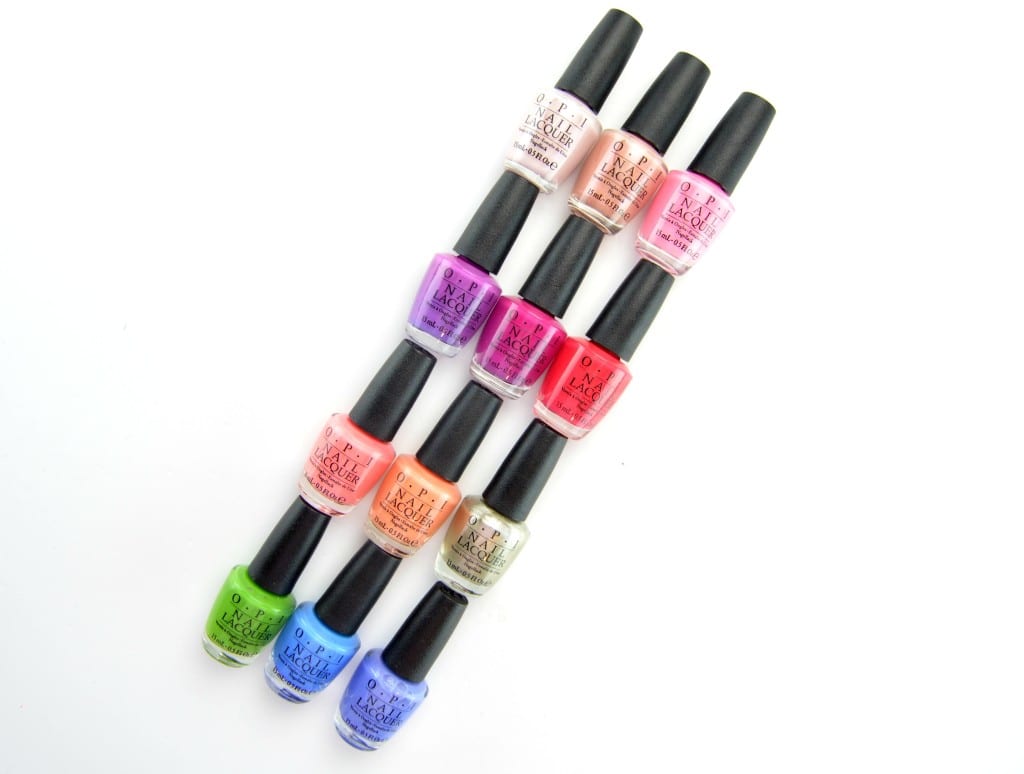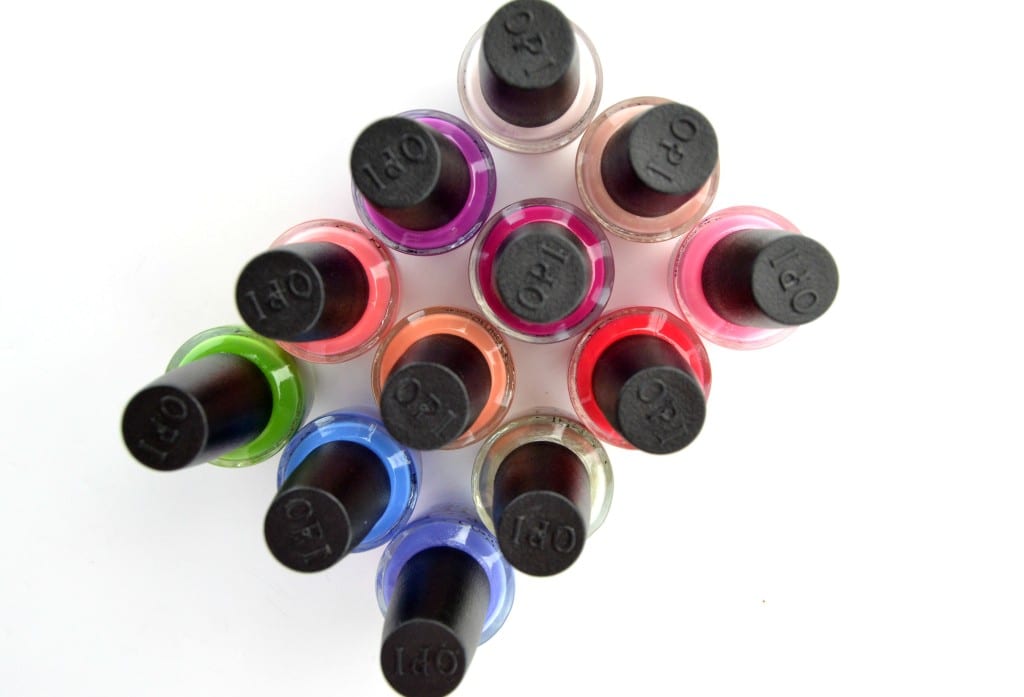 OPI New Orleans Collection comes with OPI's famous rich and creamy, true-to-bottle colour that you have come to love and respect from the brand. Its unique brush is easy to use and deposits just the right amount of polish for a seamless and effortless application. It covers the entire nail in a few simple strokes and most shades are true opaque in 2 coats. A few of the lighter shades can be a bit streaky, but nothing you can't work with.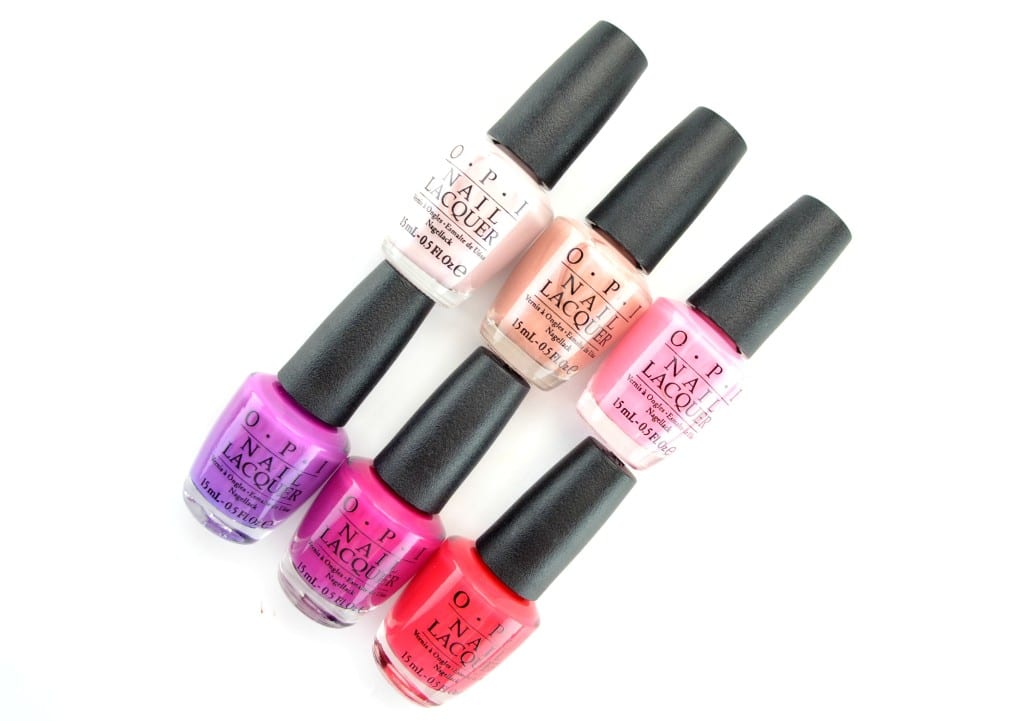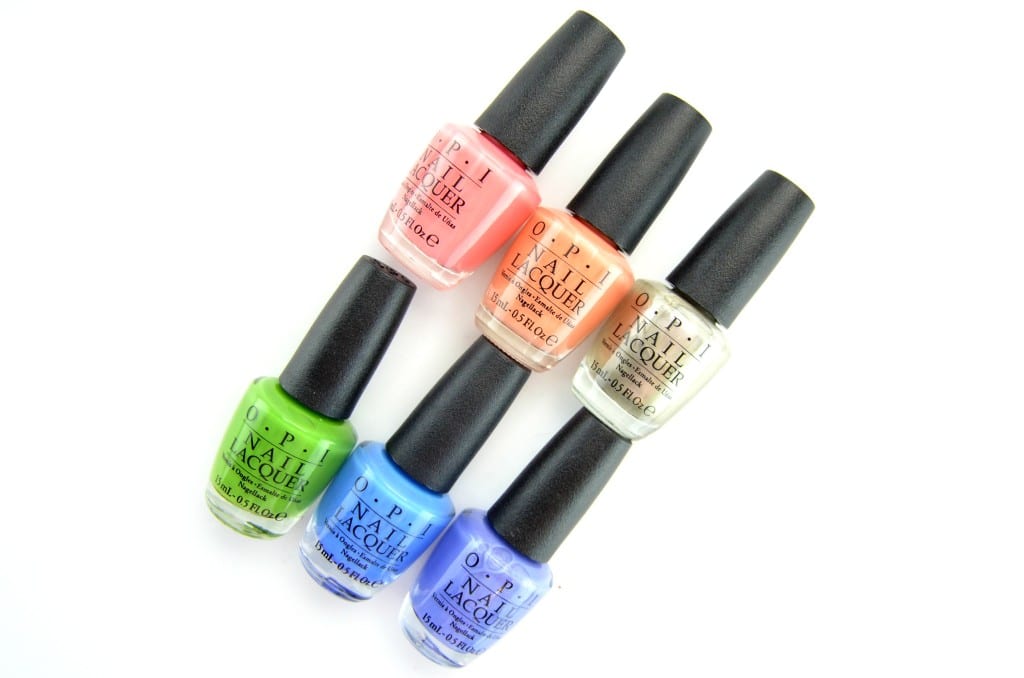 OPI in Let Me Bayou a Drink is a refreshing blush pink that's such a treat
OPI in Humidi-Tea will allow you to beat the heat in this stunning nude with a slight shimmer
OPI in Suzi Nails New Orleans is a light, bright pink that hits the spot for chic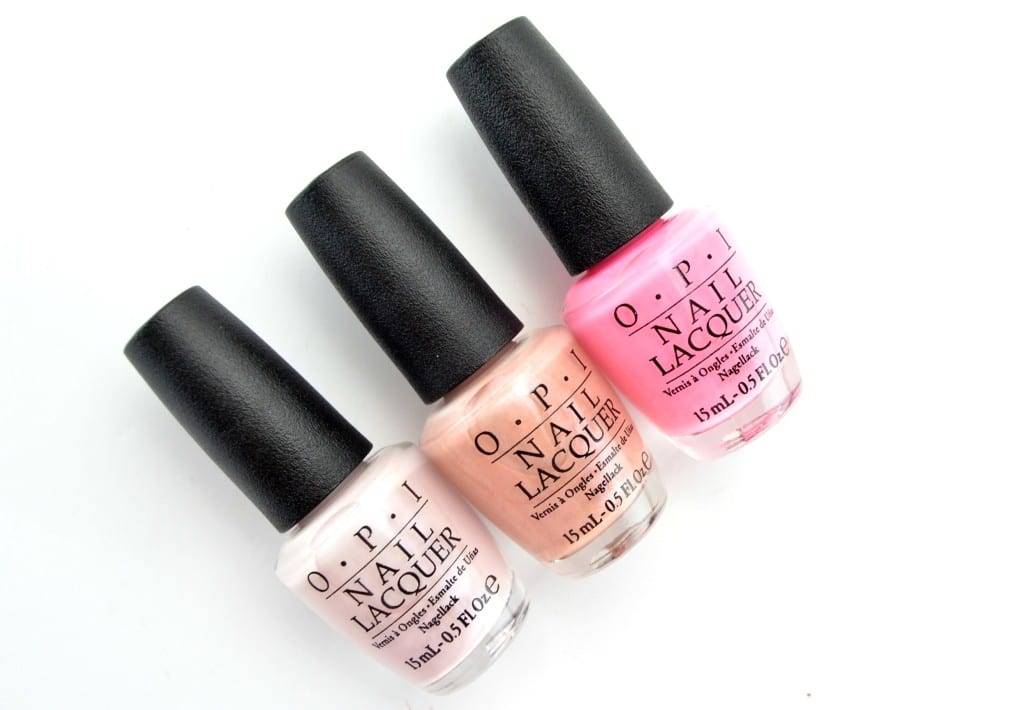 OPI in I Manicure for Beads is a stunning luscious purple crème you'll want to throw nothing else at ya
OPI in Spare Me a French Quarter? Say oui-oui to this mellowed raspberry crème
OPI in She's a Bad Muffuletta! Is a hot red crème and one shade you don't want to mess with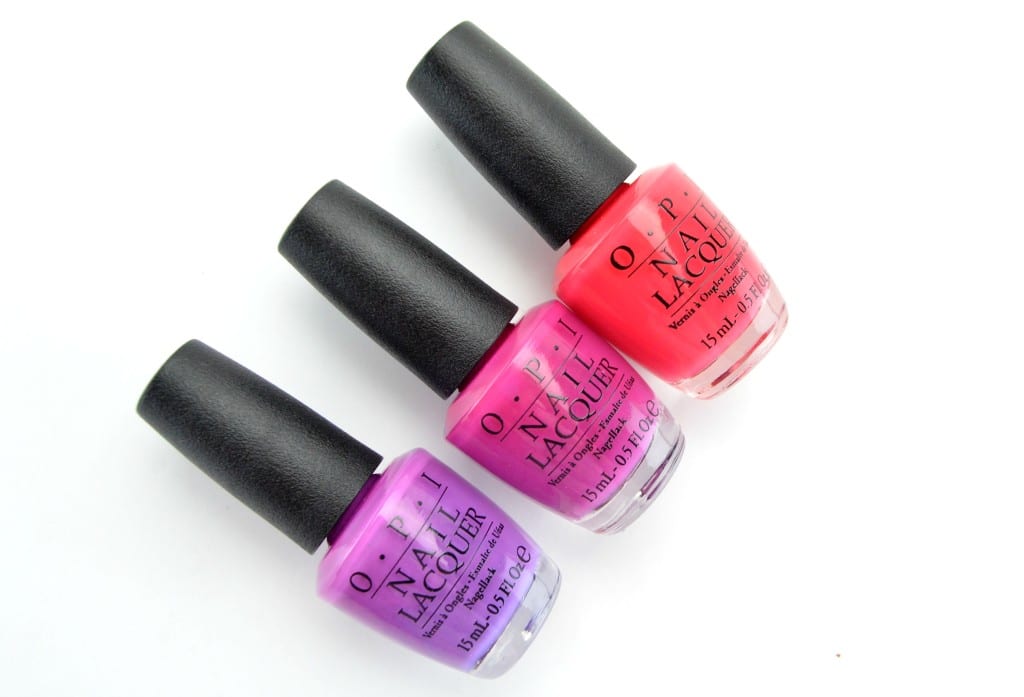 OPI in Got Myself into a Jam-balaya is a yummy melange of spice and creamy peach
OPI in Crawfishin' for a Compliment! Is a light, creamy orange that is just perfect on me, isn't it?
OPI in Take a Right on Bourbon is an intoxicatingly, warm metallic pewter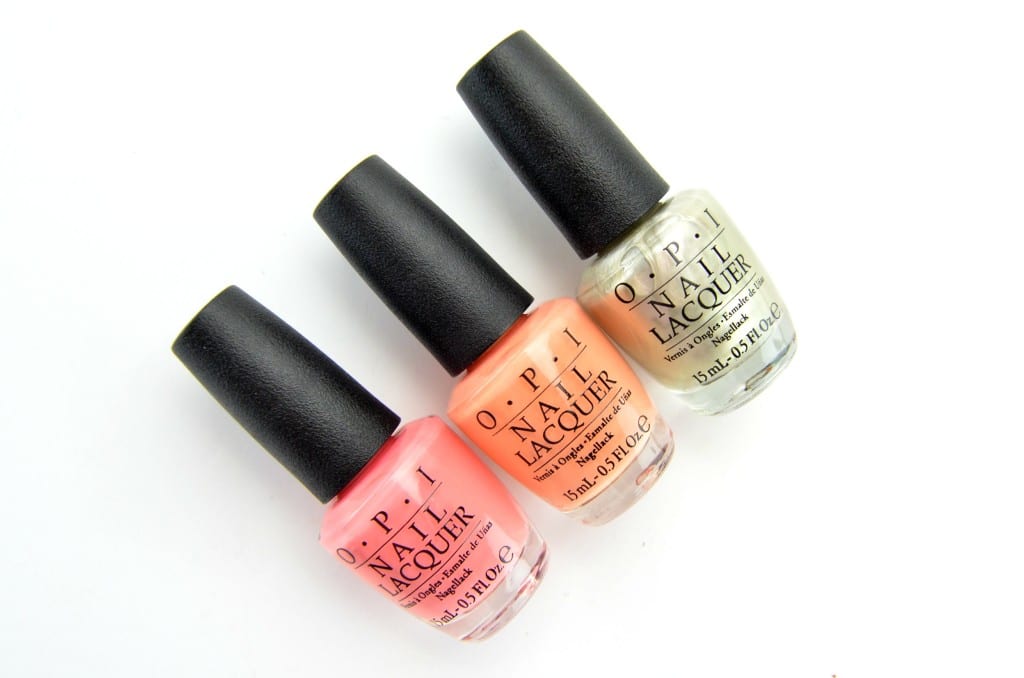 OPI in I'm Sooo Swamped! Is a creamy green that's drenched in style
OPI in Rich Girls & Po-Boys is a china blue crème that's perfect for date-night
OPI in Show Us Your Tips! Is a beautiful periwinkle with a slight shimmer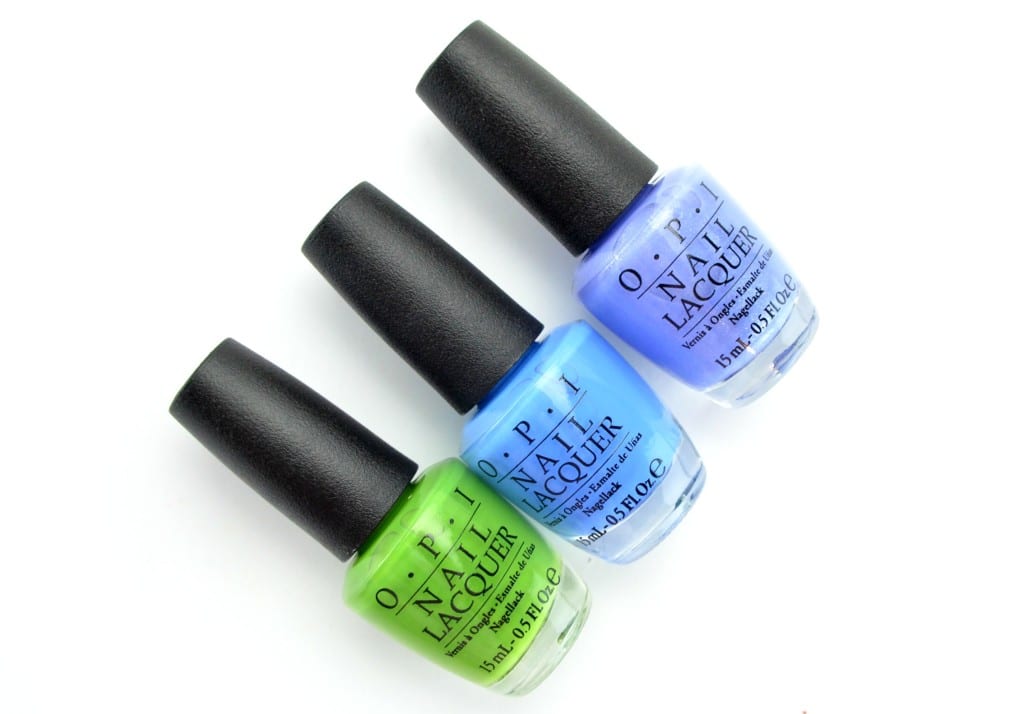 OPI in Let Me Bayou a Drink, Humidi-Tea, Suzi Nails New Orleans, I Manicure for Beads, Spare Me a French Quarter? And She's a Bad Muffuletta!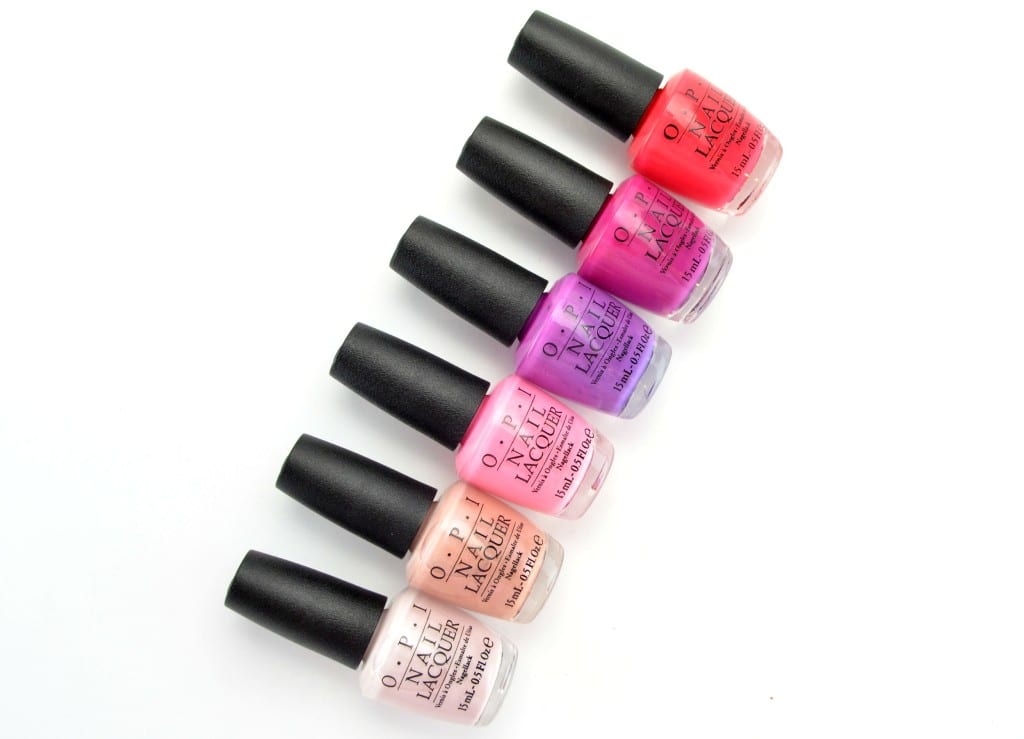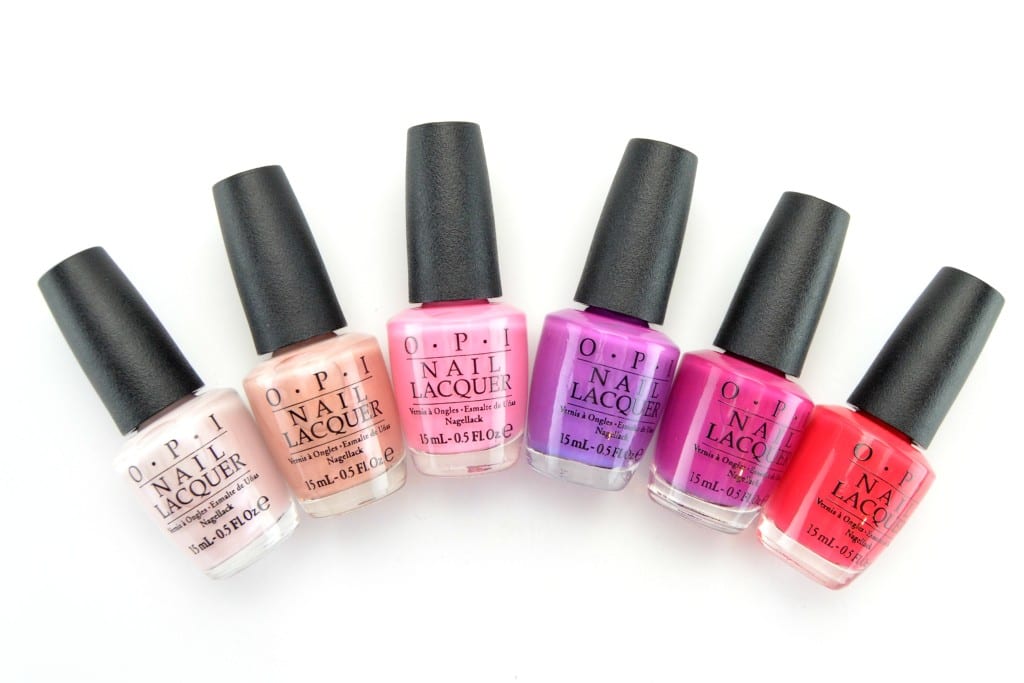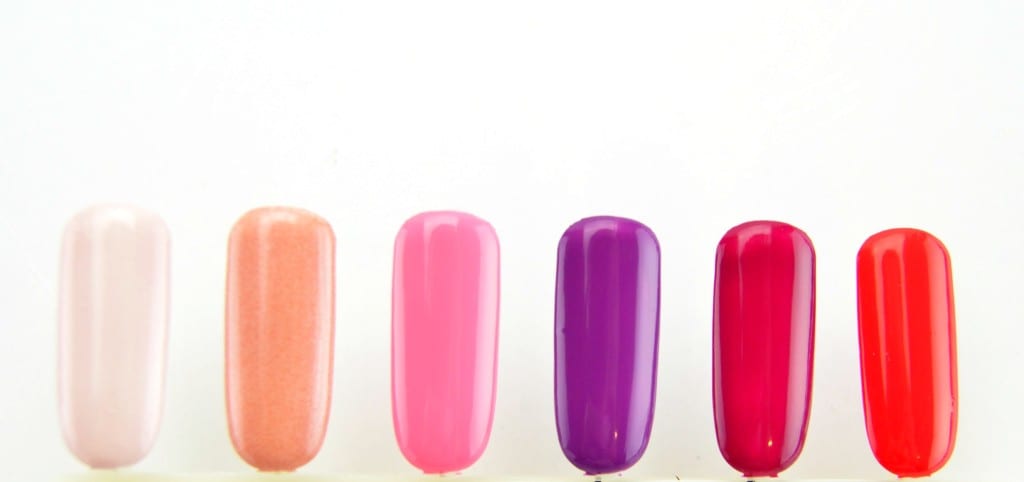 OPI in Got Myself into a Jam-balaya, Crawfishin' for a Compliment!, Take a Right on Bourbon, I'm Sooo Swamped!, Rich Girls & Po-Boys and Show Us Your Tips! Is a beautiful periwinkle with a slight shimmer