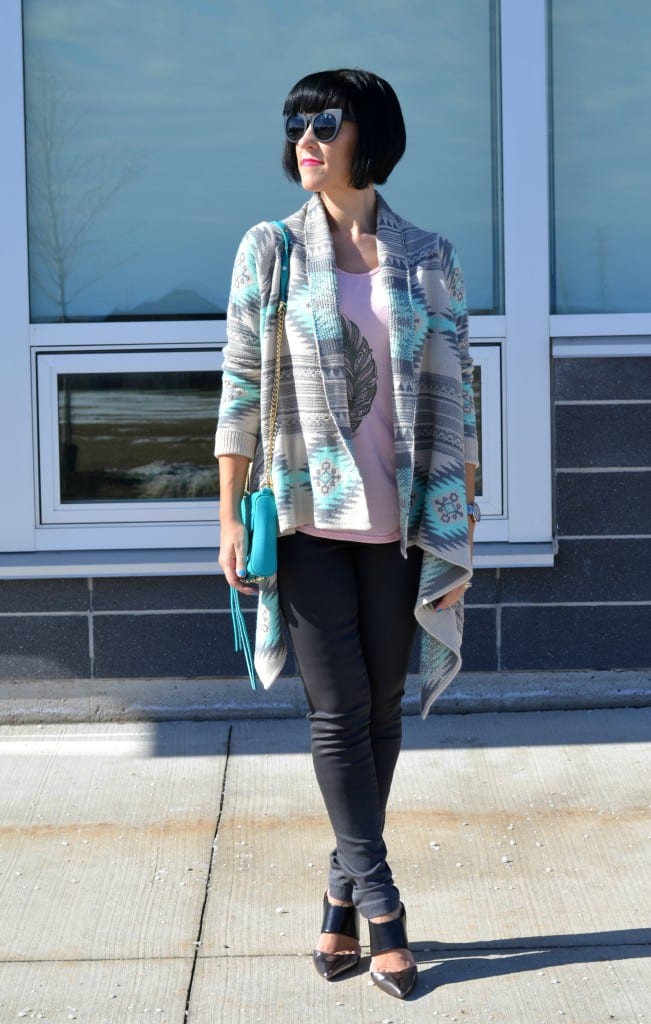 Today I've teamed up with one of my favourite DIY and fashion bloggers, Jenelle from Nelle Creations, and one of my favourite online stores for comfy, cozy sweaters, Du North Designs, to bring you "One Cardigan, Two Ways". Both Jenelle and I took this beautiful Lakeview Cardigan and created two different looks that capture our own unique style.
Although Jenelle is my go-to-blogger when I'm feeling a little creative, her DIY's are so easy to follow along and re-create at home, but she's also my go-to when looking for affordable outfit ideas. She always seems to look amazing, but at prices we can all afford. Make sure to hop on over to her blog to see more stunning photos of her beautiful look.
Both Jenelle and I were on the same page when creating our looks, we both went for a more causal, but of course, put our own flair into the mix. This aztec cardi is so versatile, pair it with skinny jeans for a simple weekend look or even rock it with sexy black faux leather jeans for a night out on the town. It can easily be dressed up or down, the possibilities are endless.