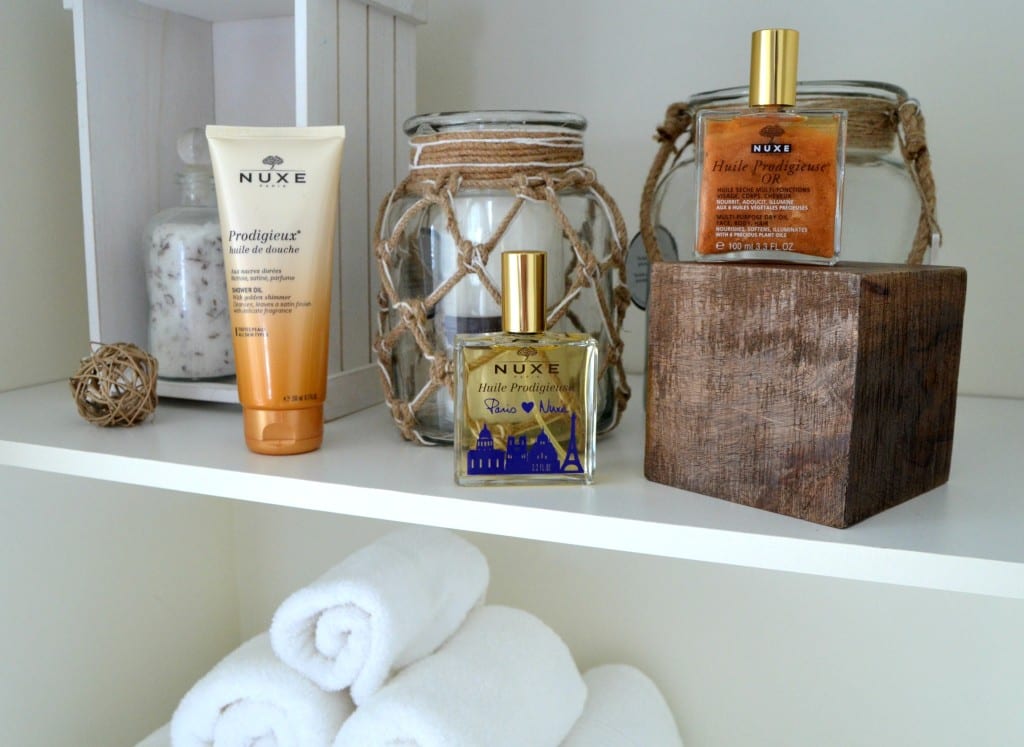 Nuxe Beauty Secrets
Parisian women are said to be some of the stylish women in the world, thanks to their effortlessly chic look. A true fashionista is both trendy, stylish and isn't afraid to stand out in the crowd. Whether she's sipping cappuccinos on a sidewalk café, biking along the Seine or attending an opening art gallery, she always somehow manages to look fresh and fabulous. She's on the cutting edge and everyone wants to be her. Although she can't live without her high heels, you can always find a pair of Ballerina flats hidden in her bag. The majority of Parisian women rely on Nuxe Huile Prodigieuse Oils to help them create that "Je ne sais quoi" quality they are so famous for.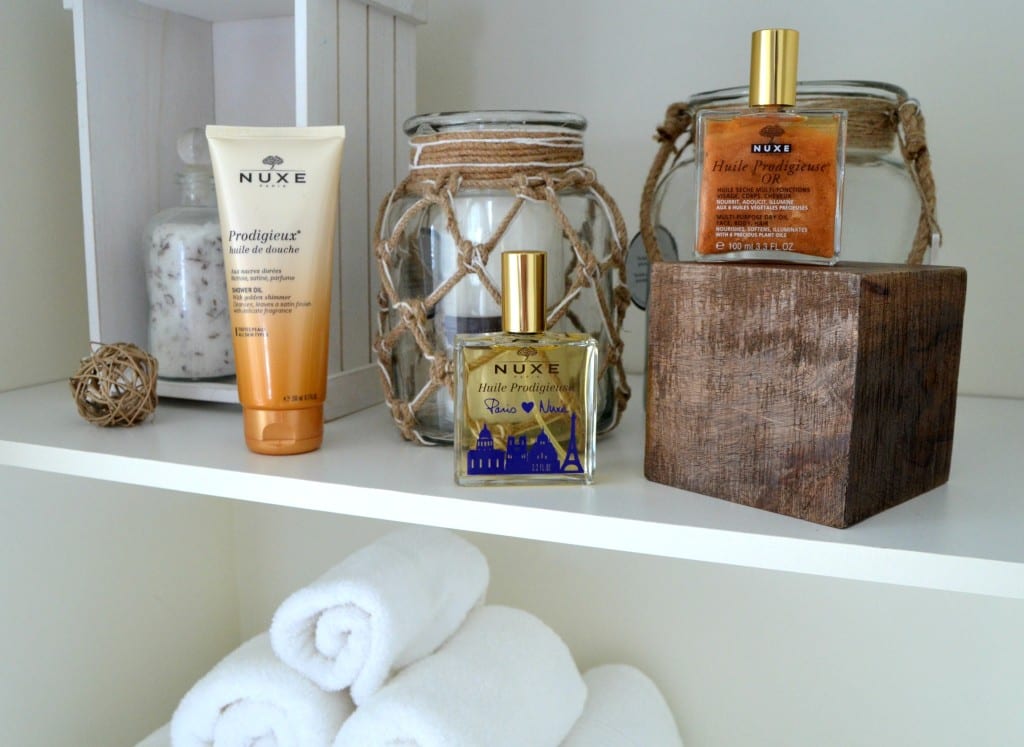 Like most Parisian women, I too love an all-in-one product that I can rely on to help nourish, repair and soften my skin. Nuxe Huile Prodigieuse Oils is my little beauty secret in keeping my skin hydrated, radiant and beautiful all year round. I tend to use the original Nuxe Huile Prodigieuse Oil in the winter and the Nuxe Huile Prodigieuse Oil OR in the warmer months to help enhance my summertime glow. Both dry oils feature a natural silicone free formula that's formulated with a blend of precious botanical oils and plants and intended for both the face, body and hair.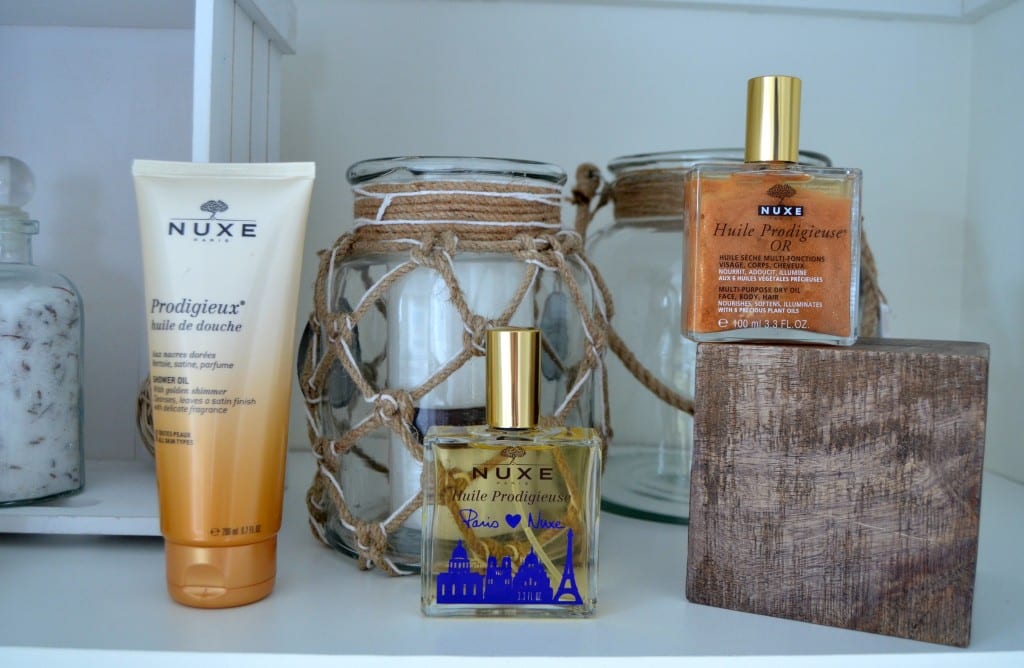 You can see my entire review on both Nuxe Huile Prodigieuse Oils here, but to get the full benefit of each product, I wanted to share some insider tips. For perfectly hydrated, soft, smooth and supple skin, try mixing in a tiny amount of Nuxe Huile Prodigieuse Oil into your favourite daily face moisturizer before apply to your face. You can also add a drop into your fluid foundation for a healthy radiant glow that doesn't look greasy or oily.
Same goes for the body, try mixing in a few drops of the Nuxe Huile Prodigieuse Oil OR to your body lotion for an extremely natural shimmer. It gives a soft, sun-kissed glow for that fresh, straight off the beach effect. Don't forget to focus on extra dry areas like the knees, heels and elbows.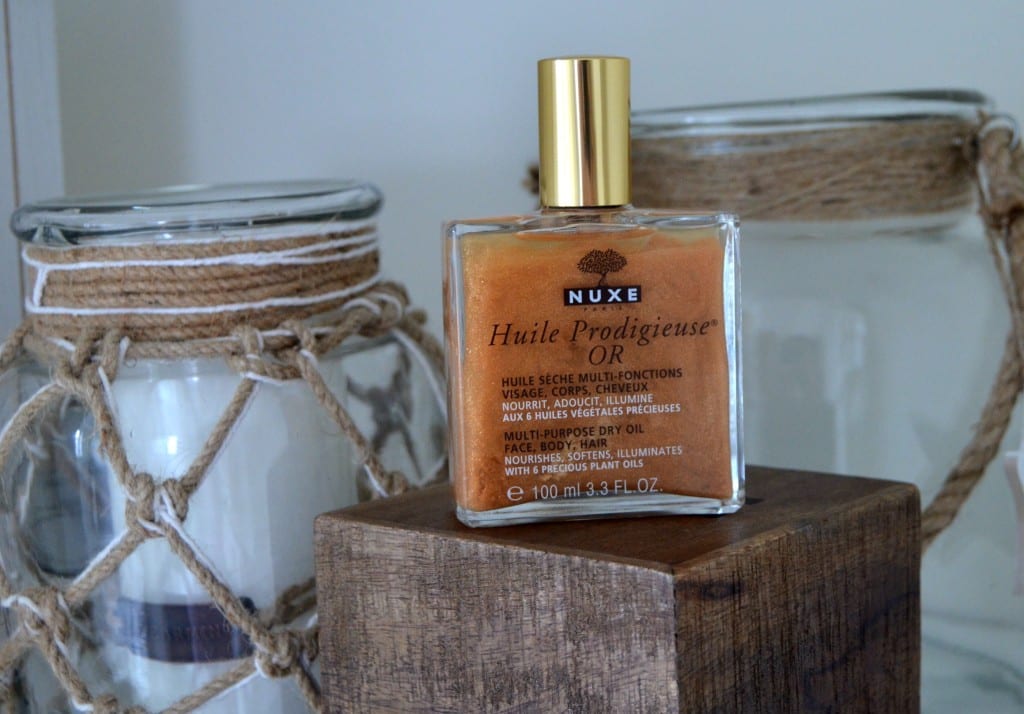 Finally, you can add a drop or two of Nuxe Huile Prodigieuse Oil to a natural-bristle hairbrush before brushing, for natural control and added shine. You can also use it as a treatment mask by applying a few drops to the hair and wrapping it up in a towel. Leave on for 15 to 20 minutes before shampooing, you're instantly left with nourished, hydrated, silky smooth hair.
Coming this April is the Nuxe Huile Prodigieuse Limited Edition Paris Oil that features an engraved design on the front of this iconic bottle, inspired by the Parisian who loves the city's cobbled stone streets and famous landmarks. It takes you alongside the Left Bank from the Eiffel Tower to the Panthéon, continuing along the quays towards Notre Dame, before crossing the River Seine and climbing the top of the Sacre Coeur. It retails for $45 for 100ml at your local Shoppers, Hudson's Bay, Jean Coutu, Familiprix and Murale.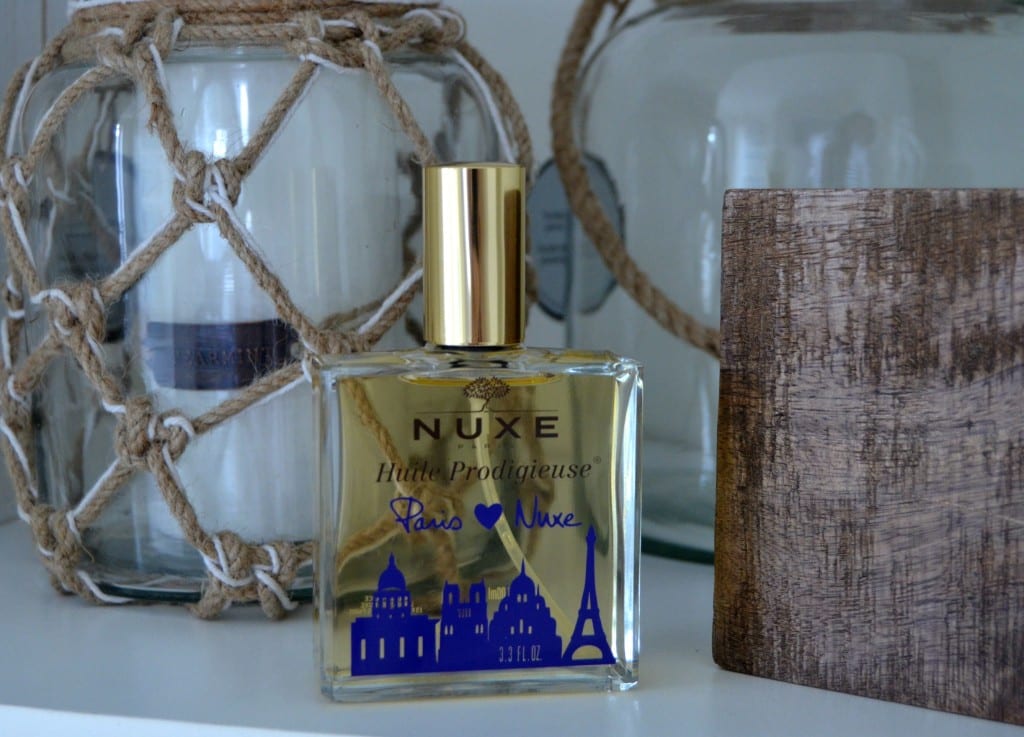 This May turn your shower into a Prodigious experience with the new Nuxe Prodigieux Shower Oil. It features a sheer iridescent texture that's sprinkled with golden pearly particles that transforms into an ultra-fine foam once in contact with water. It has the same amazing and beautiful Nuxe Prodigieux scent that we've all come to love, and if you close your eyes long enough and let your mind wonder, you'd swear you were on a tropical beach location somewhere down south. It gently, yet thoroughly cleanses the skin of all dirt, oil and daily grime and washes clean away without a greasy or oily residue. It instantly leaves your skin super soft with a satiny finish. It's slightly hydrating, although in the dry winter months, you may need to follow up with a good moisturizer? It retails for $16 for 200ml.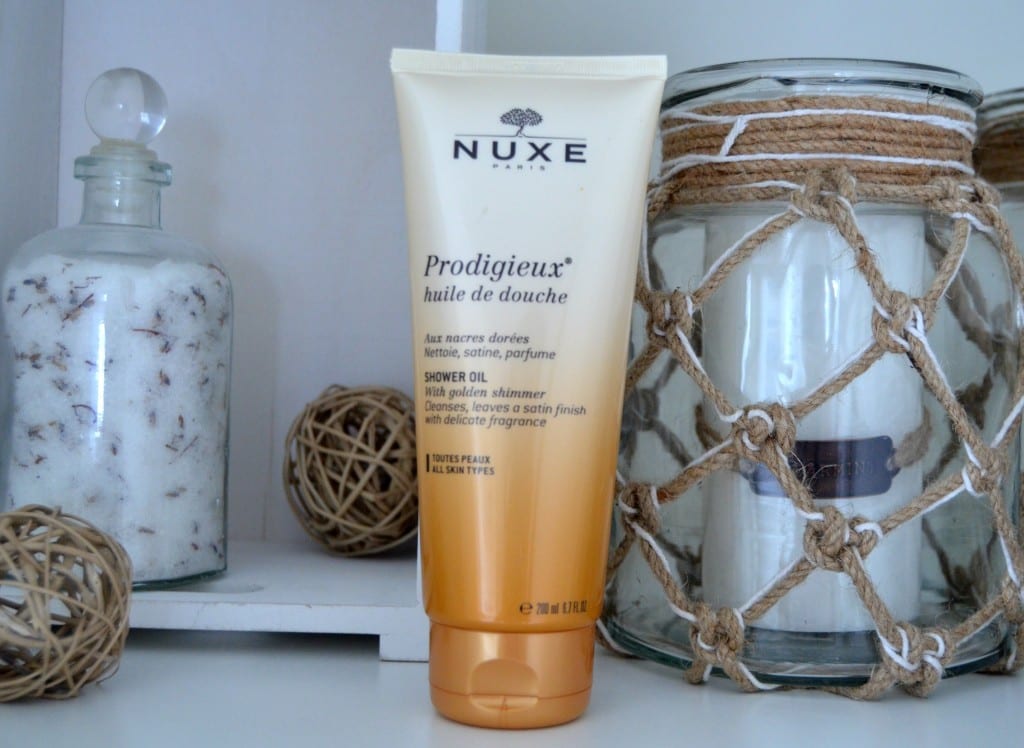 If you're lucky enough to travel to Paris in the near future, Nuxe highly suggests checking out the Mandarin Oriental hotel, L'Arpege restaurant, Monsieur Blue restaurant, Au Merveilleux De Fred for their delicacies, Le Bon Marché and By Terry for its shopping, Jardin Des Plantes gardens, Spa Montorgueil, Le Grand Palais Museum and Emmanuel Perrotin Art Gallery.