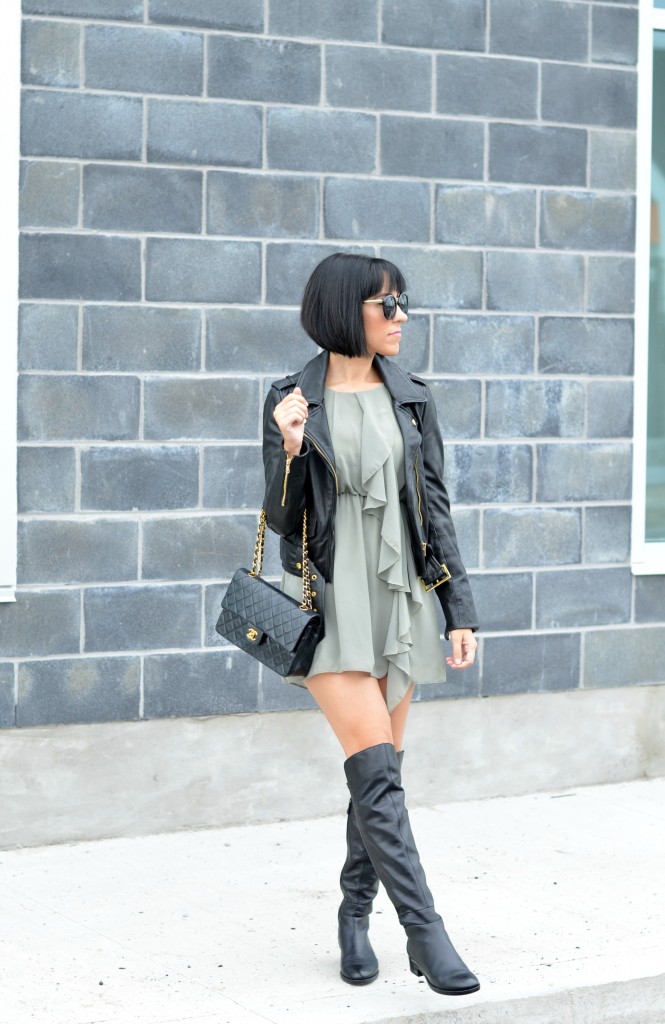 Over-The-Knee Boots
It's safe to say that over-the-knee boots are the chicest shoes of the season. Not only does it help to keep you right on trend, it helps keep you warm on cold, chilly days. Long goes the day of those glossy and shiny faux patent leather, dominatrix, hooker boots. Today you'll find them in modernized luxe and rich fabrics that's chic and stylish. You now have your pick of suede, velvet, faux and real leather in a variety of heights, styles and colours. Whether you love a high heel to help lengthen your legs, or prefer the comfort of a flat sole, over-the-knee boots are for you. There's an OTK boot out there for each and every one of you. 
OTK boots are the perfect shoe to take you from day to night, work to play. These boots have been spotted on your favourite celebs, models, street style stars and bloggers alike. This trend is being styled from anything from oversized cable knit sweaters to too long, flow skirts. Also looks beautiful with casual shorts and over top of skinny jeans. It gives a relaxed, yet elegant look to any outfit. It's feminine, flattering and depending on what its paired with, can show flashes of your thighs for an incredible sexy vibe, without showing too much skin.
If you're looking for an OTK boot that will go with everything in your wardrobe, I suggest classic black. Feeling a little more daring and looking to embrace the world of colour, look for subdued browns, soft greys, taupe's or even a rich cognac. Don't be scared to have fun with tassels, lace and other fine details. These small embellishments help to add visual detail and that extra wow-factor. No matter what style, material or colour, I promise you won't be disappointed.
What I Wore- Dress- H&M, Leather Jacket- Danier, Sunglasses- c/o Polette, Chanel Purse- Luxe Touch, OTK Boots- c/o Geox