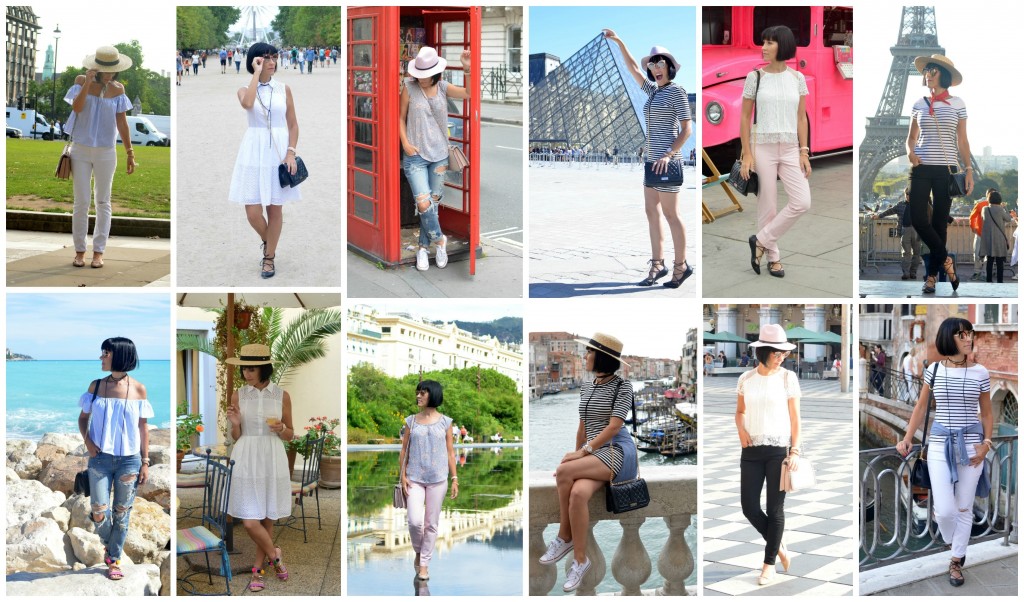 As you may know, Derek and I just came back from a 2 week European vacation. We always struggle on what to pack and we're definitely not "light" packers. We went back and forth on the idea of "trying" to pack 15 days' worth of clothes into a single carry-on, but in the end, we just felt it was more convenient and easy to bring a normal size suitcase.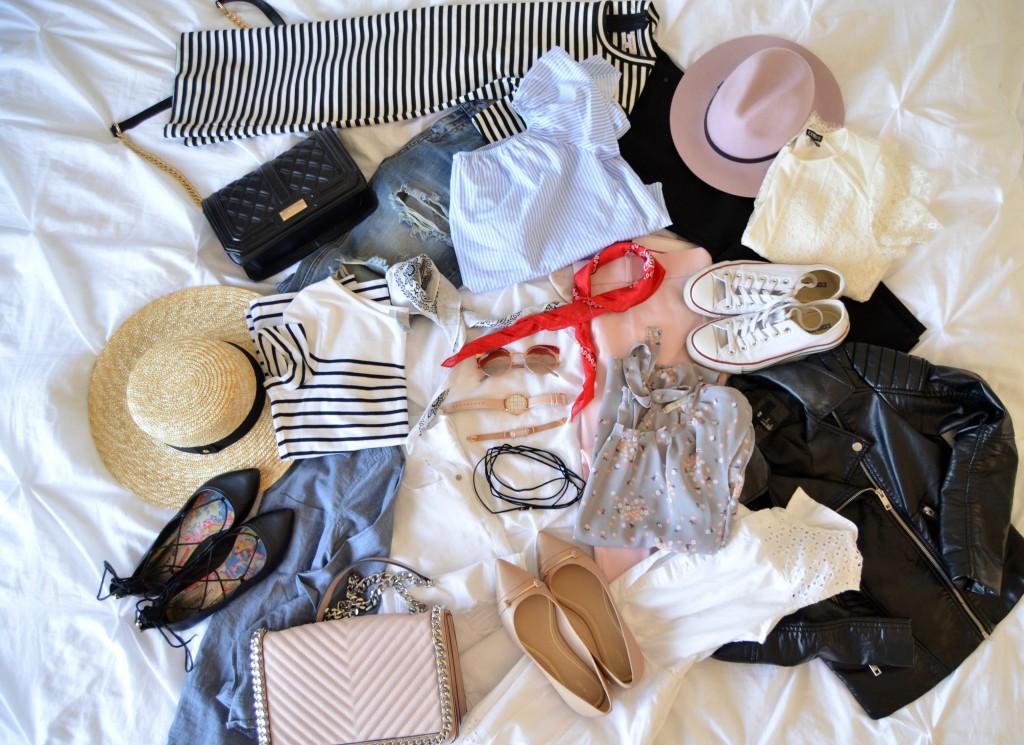 Everyone told us it would be a hassle and a real struggle to lug around a large suitcase through the busy streets of London and Paris, but surprisingly it was fairly easy. The fact that we took Ubers from Airport to hotels made it less difficult and annoying. The fact that we didn't cram a ton of clothing into a tiny suitcase allowed for ample room to shop. That being said, we still tried to limit ourselves from over packing and came up with the idea of styling each piece twice during our stay. For someone who usually brings 2 outfits a day when traveling, this came as a bit of a challenge. After I set a game plan into action, bringing only neutral colours that I could easily mix and match pieces, the packing process was actually quite easy. I ended up packing a total of 14 pieces of clothing and came up with 12 different looks.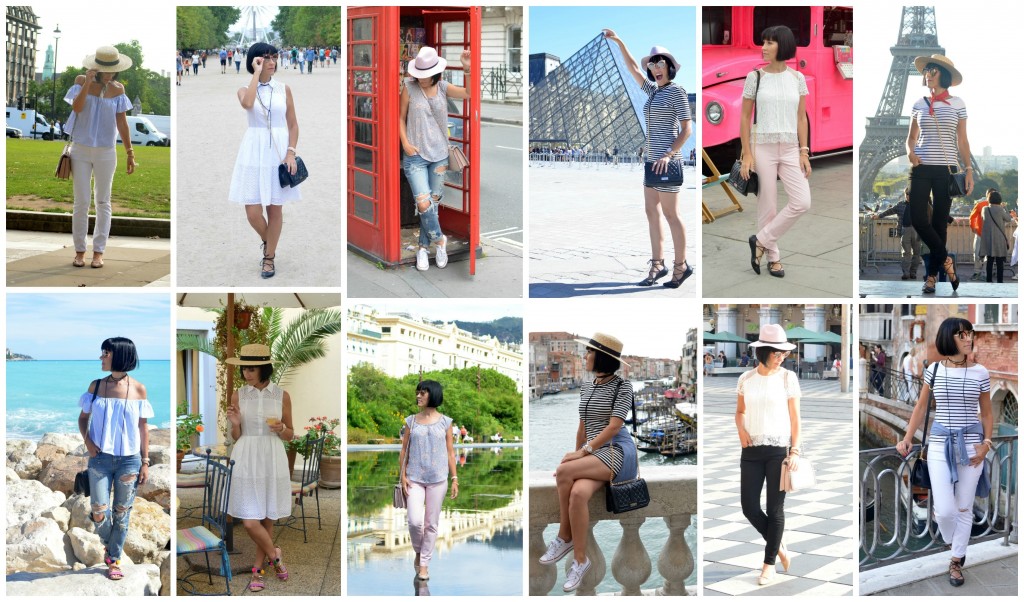 We lucked out on the weather, even in London where it normally rains 24/7, and had nothing but hot, sunny weather. Although dresses are probably the easiest thing to pack and the simplest piece of clothing to style, I knew I had to incorporate some pants and jeans into my outfit planning for cooler evenings and chilly mornings. I went with a white pair of jeans that help give a light and airy look, a pair of dark distressed jeans for a more casual and relaxed look, along with a pair of chic black skinny jeans that could easily be dressed up and a pair of pale pink dress pants.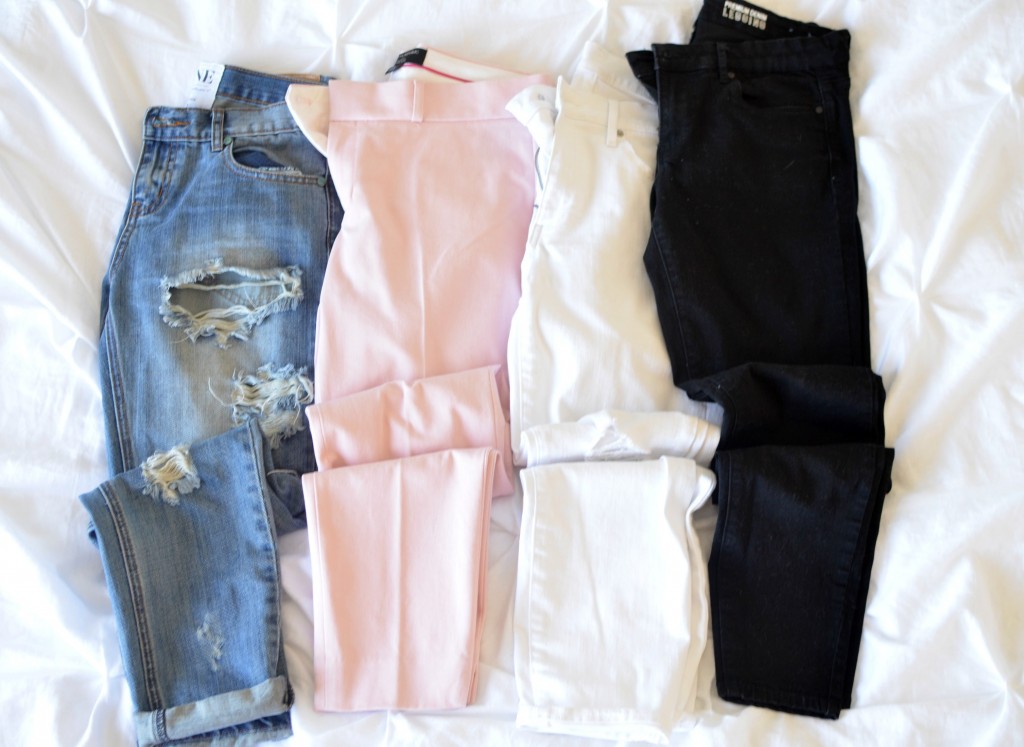 Speaking of dresses, I ended up packing two. A classic white dress and a very Parisian inspired black and white striped one. I knew I could easily switch up the accessories and complete an entirely different look.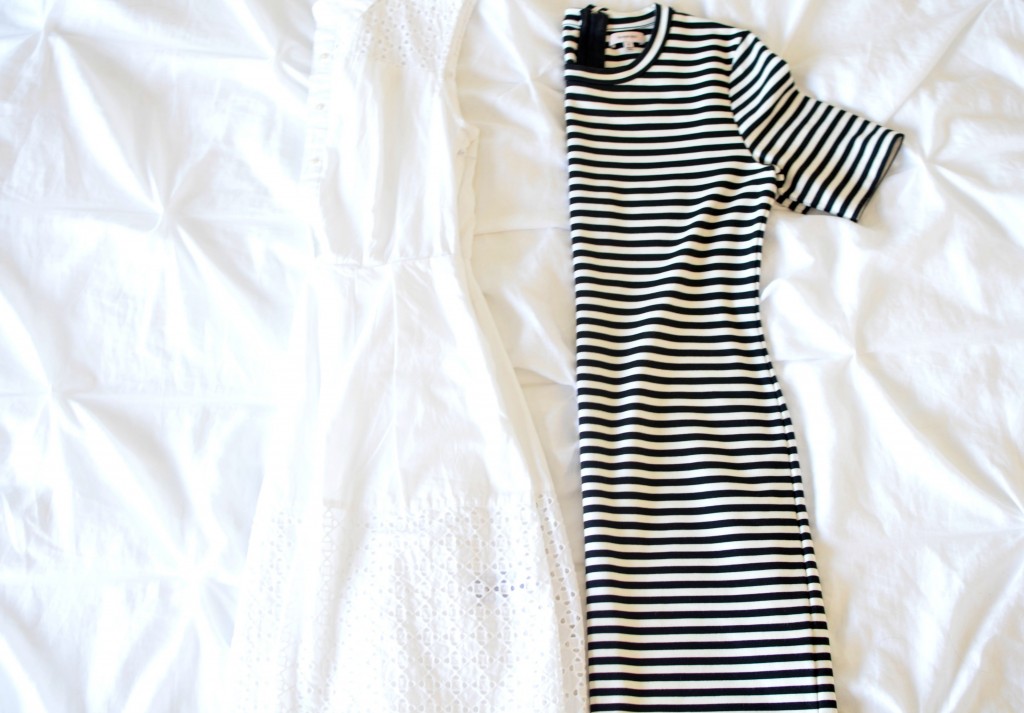 As for tops, I went with basic black and white stripes, a trendy off-the-shoulder blouse, a chic lace cream blouse and a pale lavender floral blouse. I also brought along a long sleeve denim shirt for layering or tying around my waist for style, along with a faux leather bomber jacket for the evening and plane ride.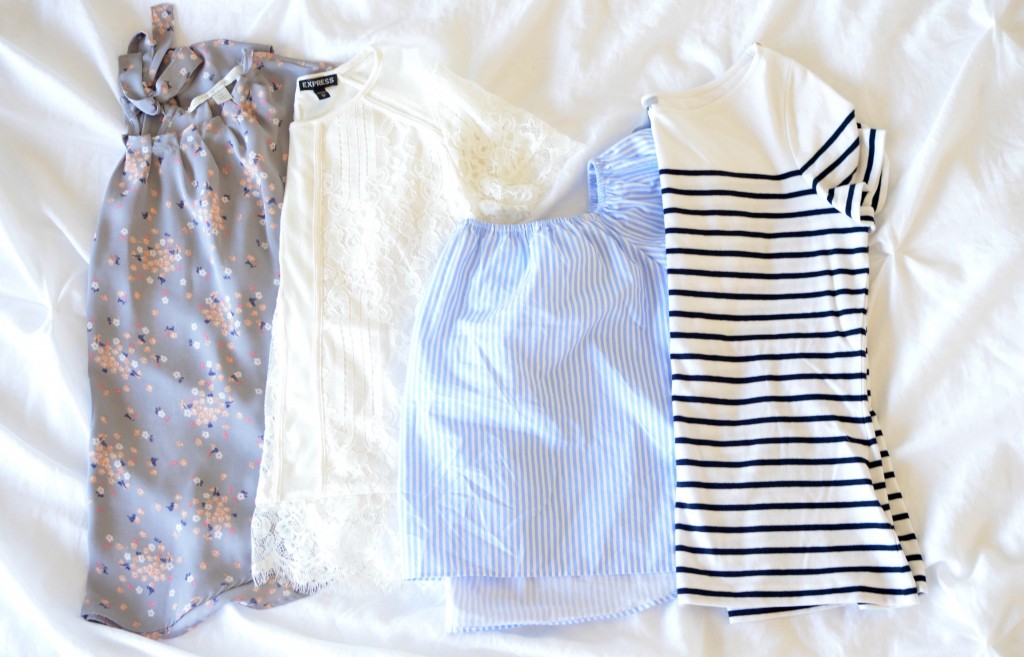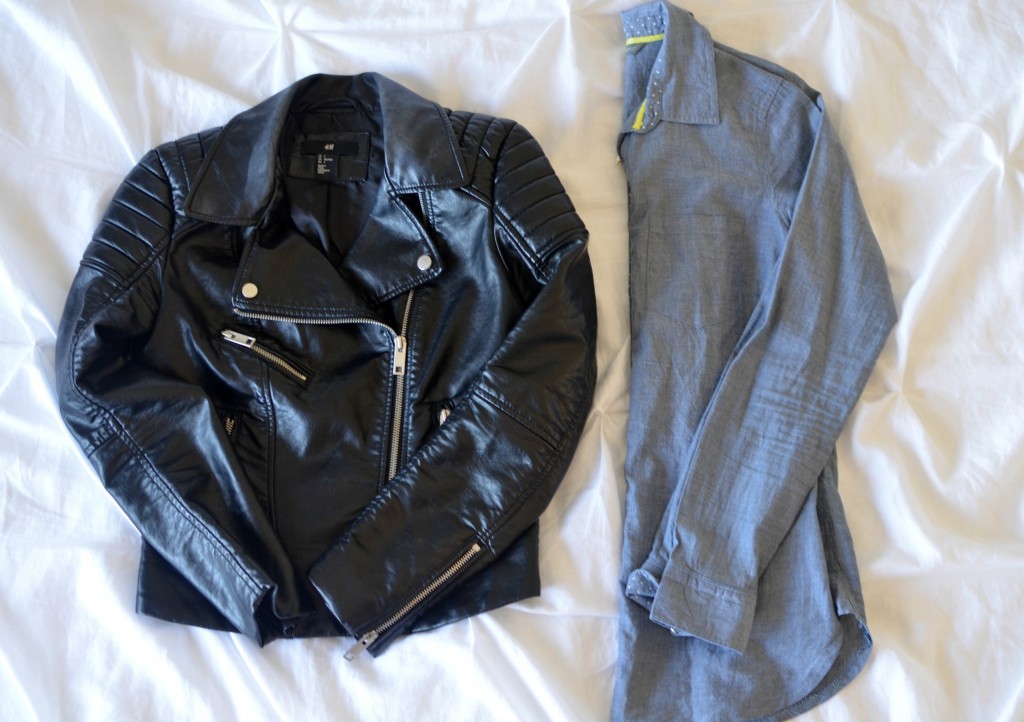 I packed 2 handbags, a solid black and pale pink, both that could easily be worn over my shoulders to keep my hands free and for less chance of it being lost or stolen.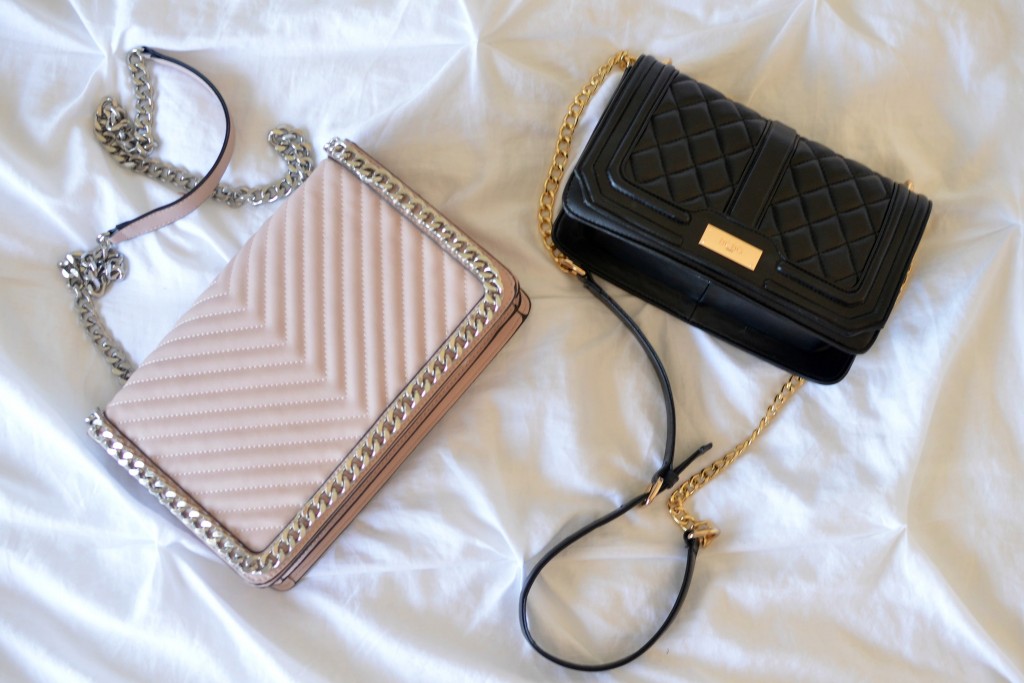 Accessories were kept to a minimal, with only two hats, 2 bandanas, a necklace that could be worn both long, short and as a choker, along with a pale pink watch and bracelet.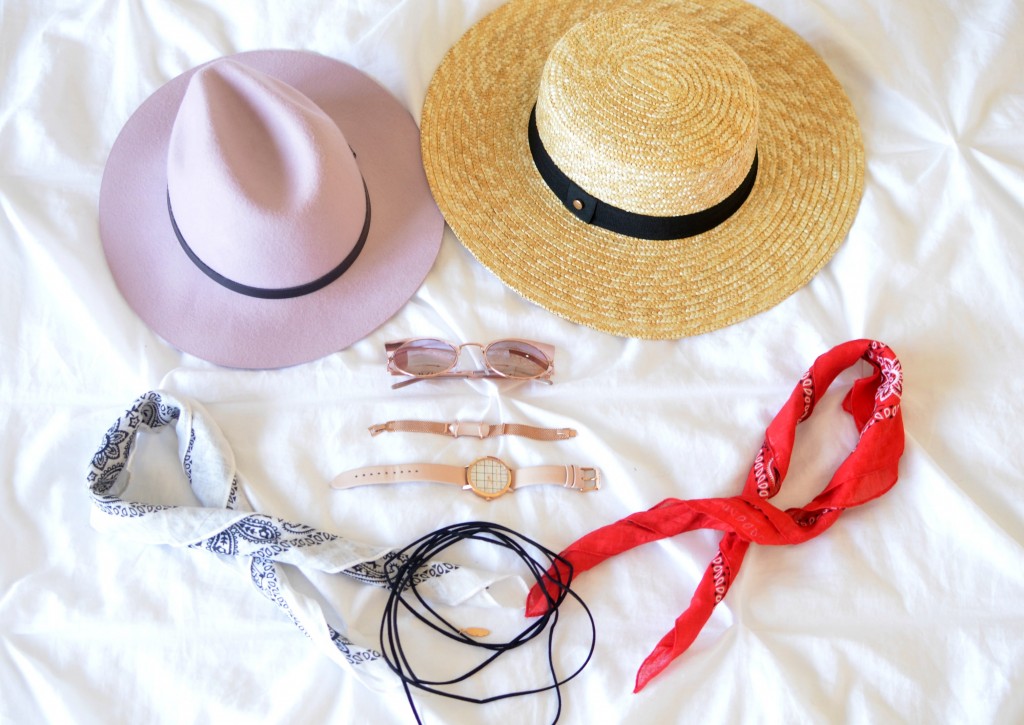 For footwear, it was all about comfort, no heels on this trip. I packed my converse for casual days and then a pair of nude flats and lace-up black flats.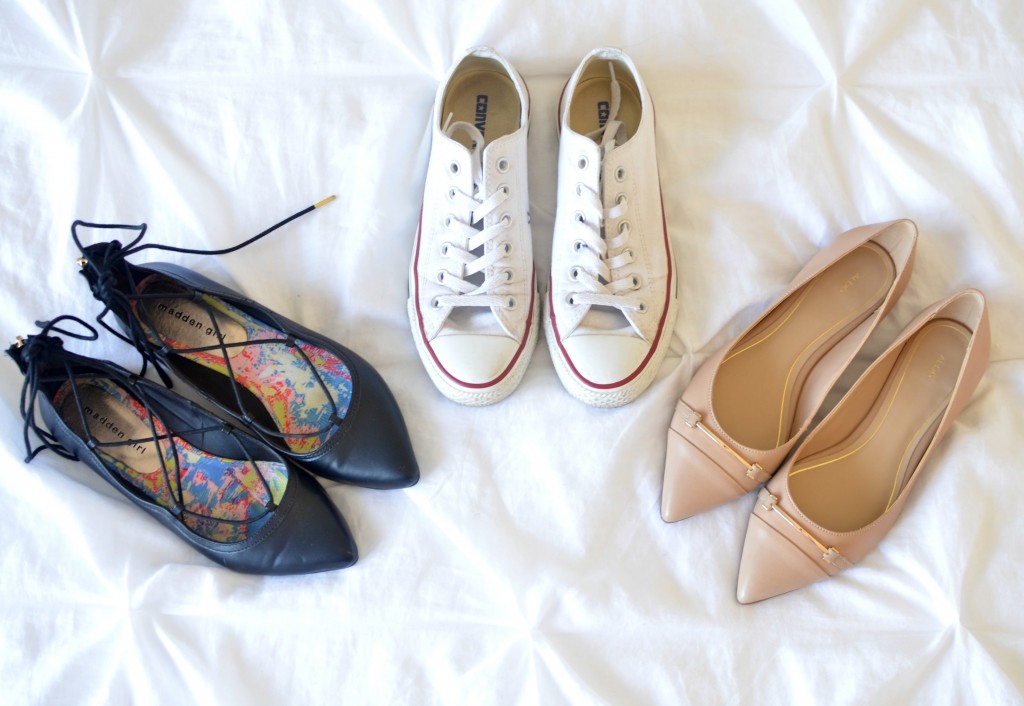 There you have it, 14 outfits with only 12 pieces of clothing (minus the accessories, purses and shoes).