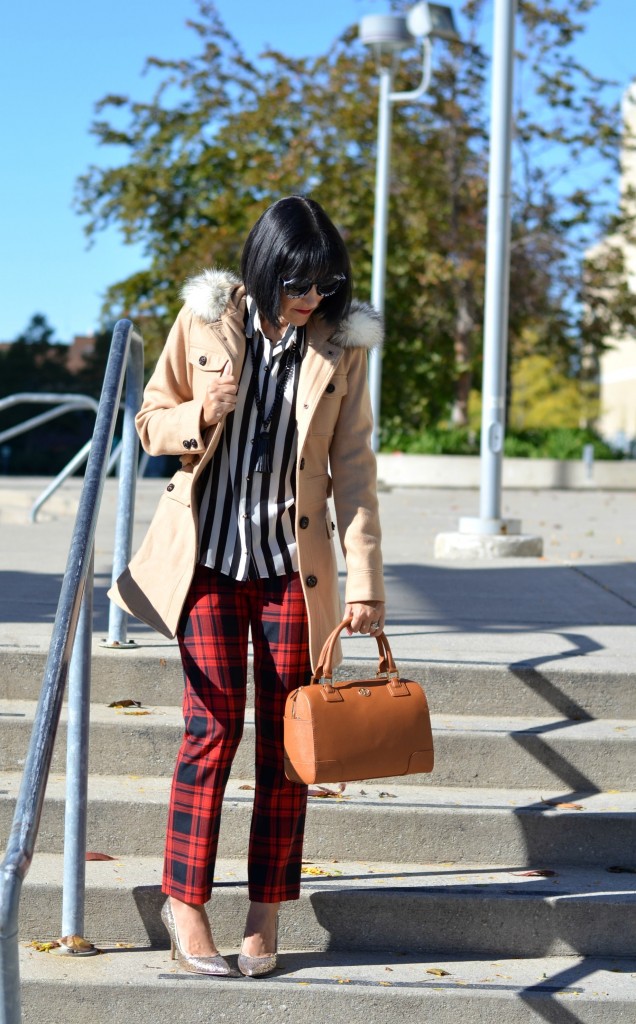 Mixing Prints
When it comes to fashion, the central rule is that there is no rule. Don't be afraid to wear whatever you like and don't fall victim of a trend. Red and pink together…why not? White after Labor Day…for sure. Mixing prints…always. The art of mixing prints is simple, look for patterns that complement each other. Have one bold, dominate pattern and mix it with a subtle, smaller print. Although you never want to be matchy-matchy, you can still play it safe by sticking to one neutral hue and pairing it with a brighter shade for contrast. You can also mix your prints and patterns within the same colour family for a visually stimulating and appealing look.
Your closet is probably full of polka-dots, plaids, florals, animal prints and stripes, and you're limiting your wardrobe by only pairing them with solid pieces. By mixing prints and patterns, not only does this allow for a unique and fashion-forward look, it allows you to utilize your entire closet. It can bring new life to your tired looking clothes without having to purchase new pieces. Mixing textures, fabrics and material is an easy way to bring an entirely different look to your outfit. Stripes and florals always mesh well together, as does leopard and polka-dots
Winter is all about plaid. Although sometimes associated with lumberjacks, schoolgirls or Scotland, this bold print instantly up-dates any look. Like I said above, I'm obsessed with stripes and plaid together. Notice how your eye is instantly drawn to the bold black and white stripe, this is my neutral, dominate print. Your eyes are quickly pulled down to the red and navy plaid bottom. This is just one example of how you can get away with mixing prints.
What I Wore- Blouse- H&M, Jacket- Gift from my girlfriend, Plaid Pants, Sunglasses- eBay, Necklace- c/o Cocoa Jewellery, Tory Burch- c/o Toronto Premium Outlet, Plaid Pants- The Gap, Heels- Guess