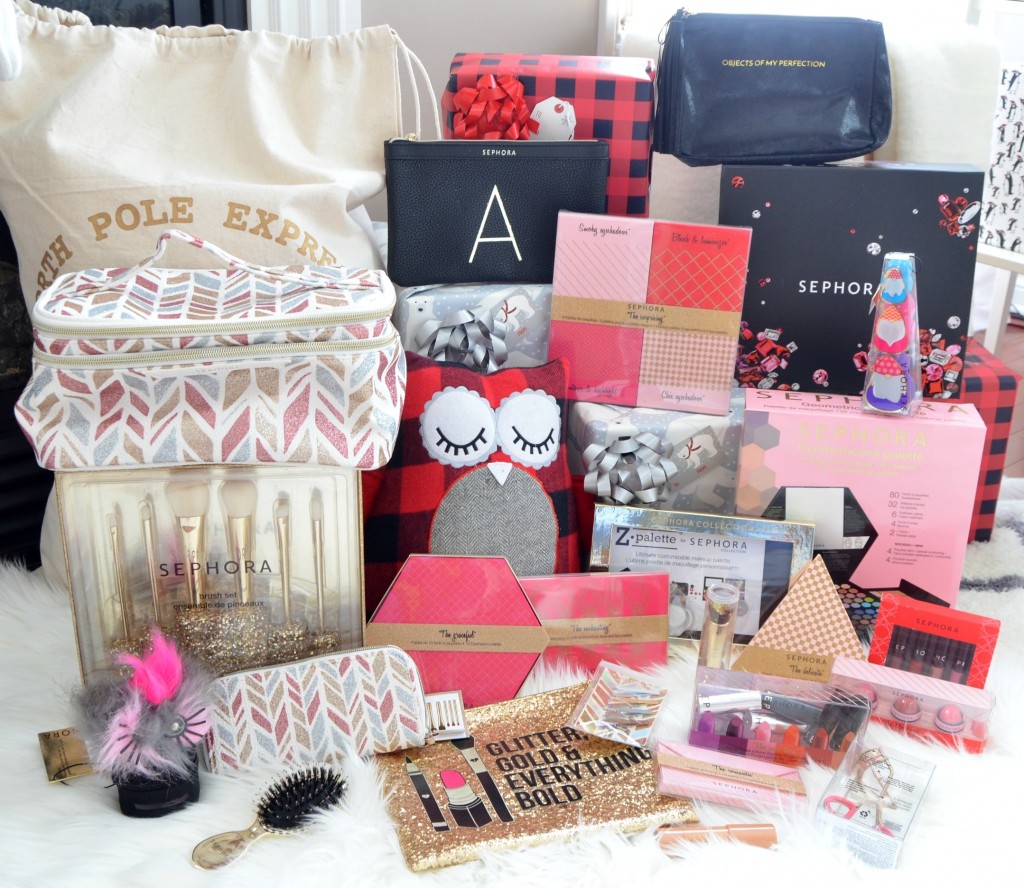 Sephora Collection Holiday 2016
In place of traditional holiday gift guides, that feature multiple products by multiple brands, I'm doing something a little different. I'll be rounding up my favourite presents for the season, but each day I'll be showcasing a different company. Make sure to check back daily as I'll have a new brand with my must-have holiday gifts for the season.
The Sephora Collection always has a large selection of festive makeup tools and accessories, along with must-have beauty products and makeup of the season. This year the entire collection is shiny, sparkly and glittery and allows you to share the magic of the season with the joys of pampering, creativity and care.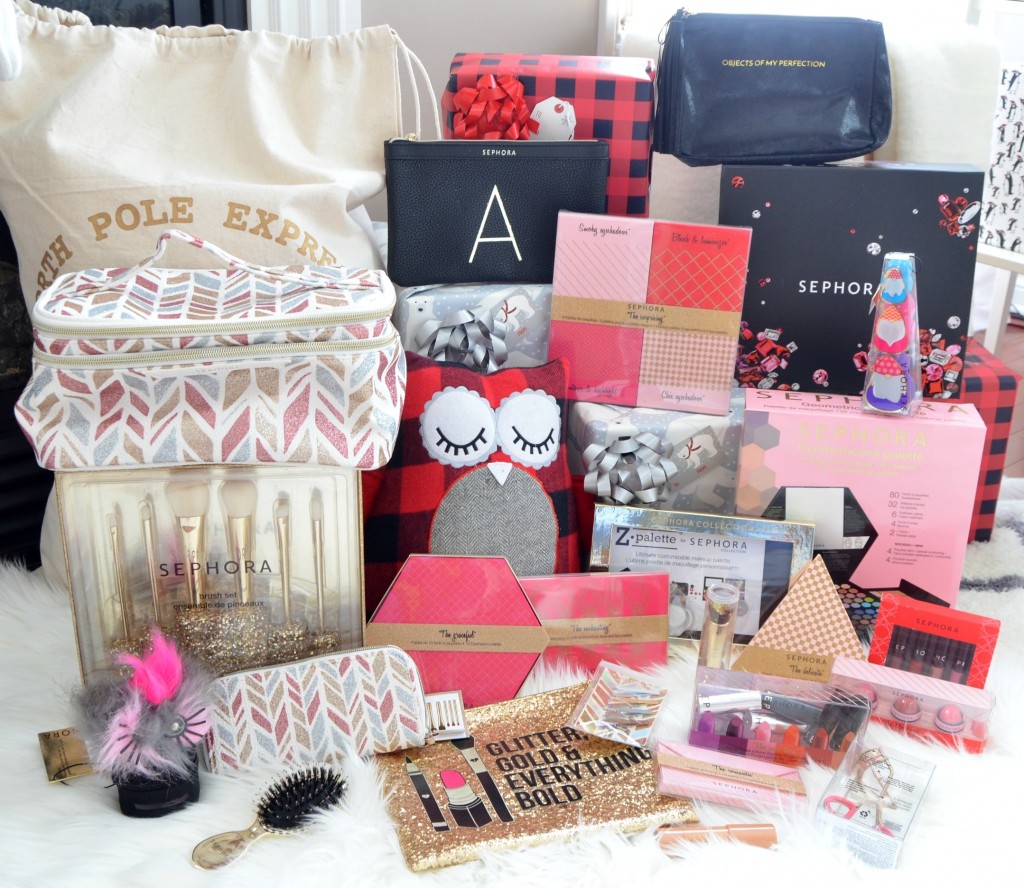 The showstopper out of the collection would have to be this multi-purpose Sephora Collection Geometricolour Palette. It literary features everything you need to create endless looks for the entire year. Upon opening, you instantly enter a world of over 130 trendy different colours and shades. It features 80 eyeshadows in every colour imaginable, 32 lip glosses for your classic red to basic nudes, 6 cream eyelines, 4 wearable blushes. It comes in an array of finishes, from matte, semi-matte, shiny, satin and iridescent. No matter what your complexion or your style, this palette can easily take you from day to night, work to play and everything in between. It also comes with 2 tutorial cards to help get you inspired and guide you through some different looks. Of course, feel free to create your own original looks and get creative as you like. It retails for $59.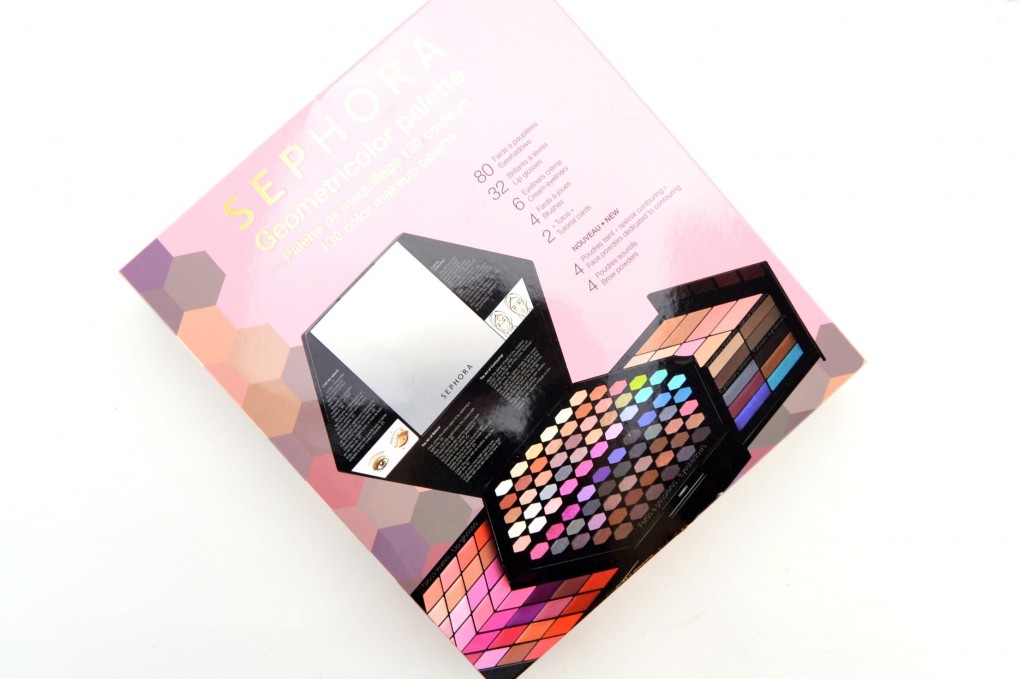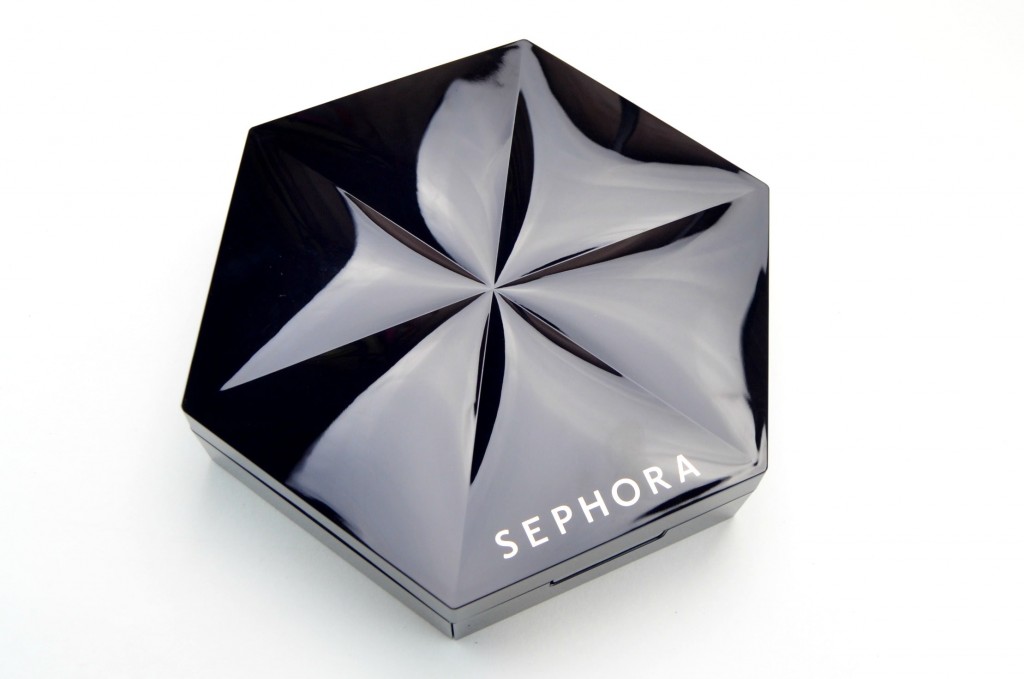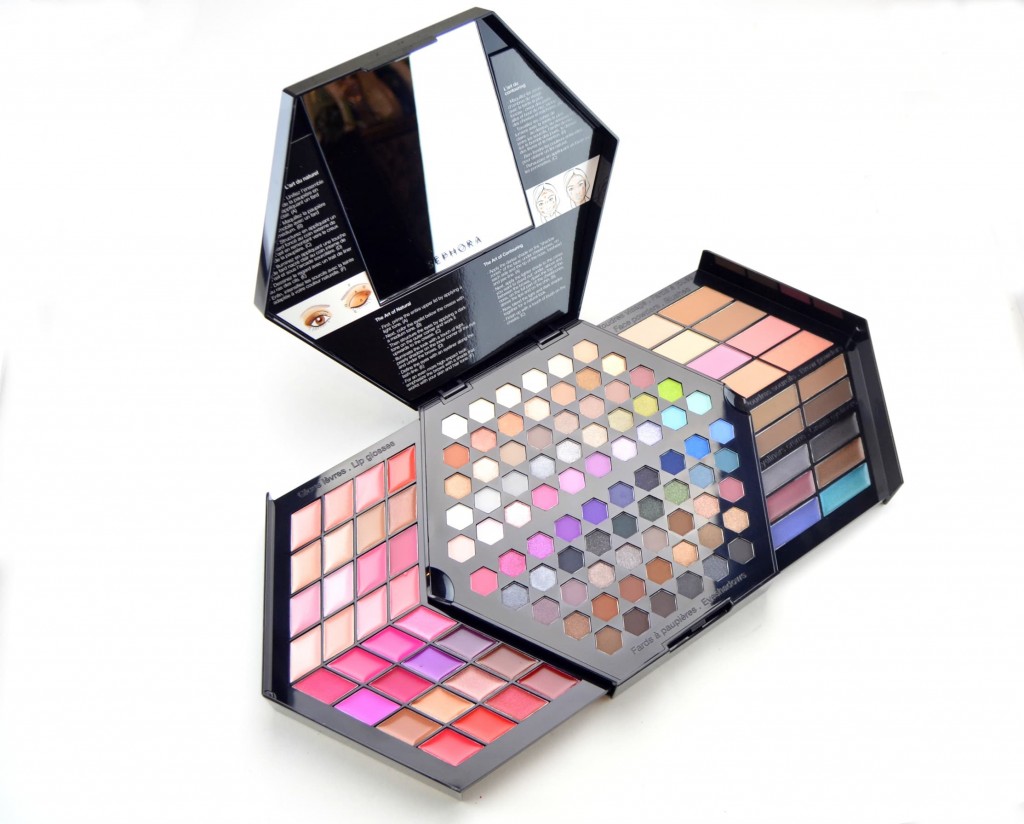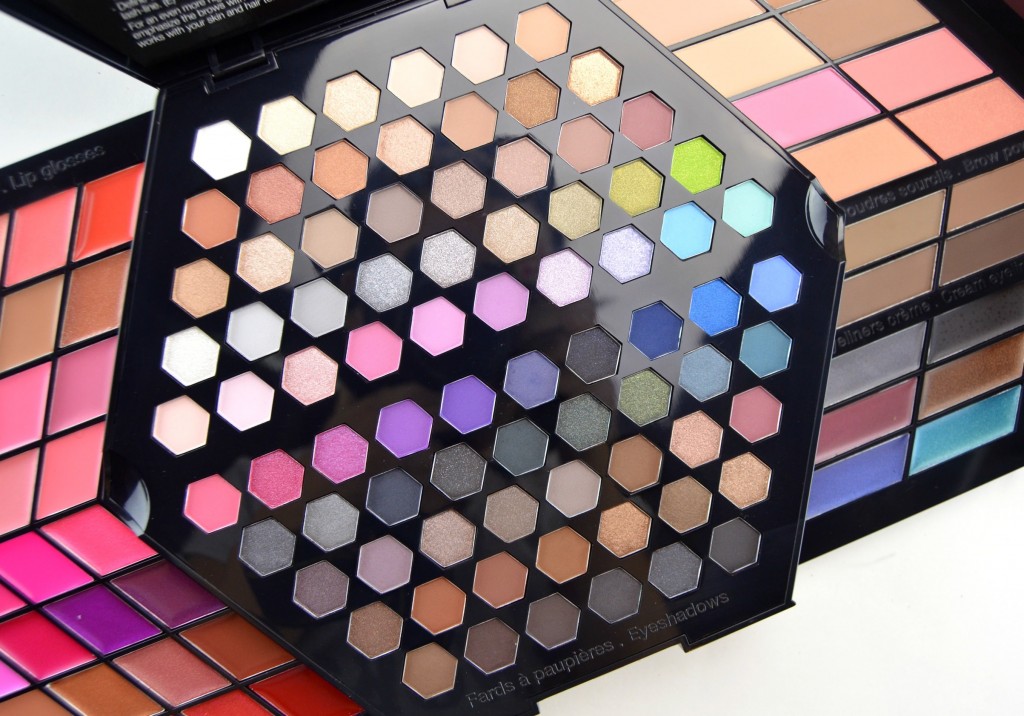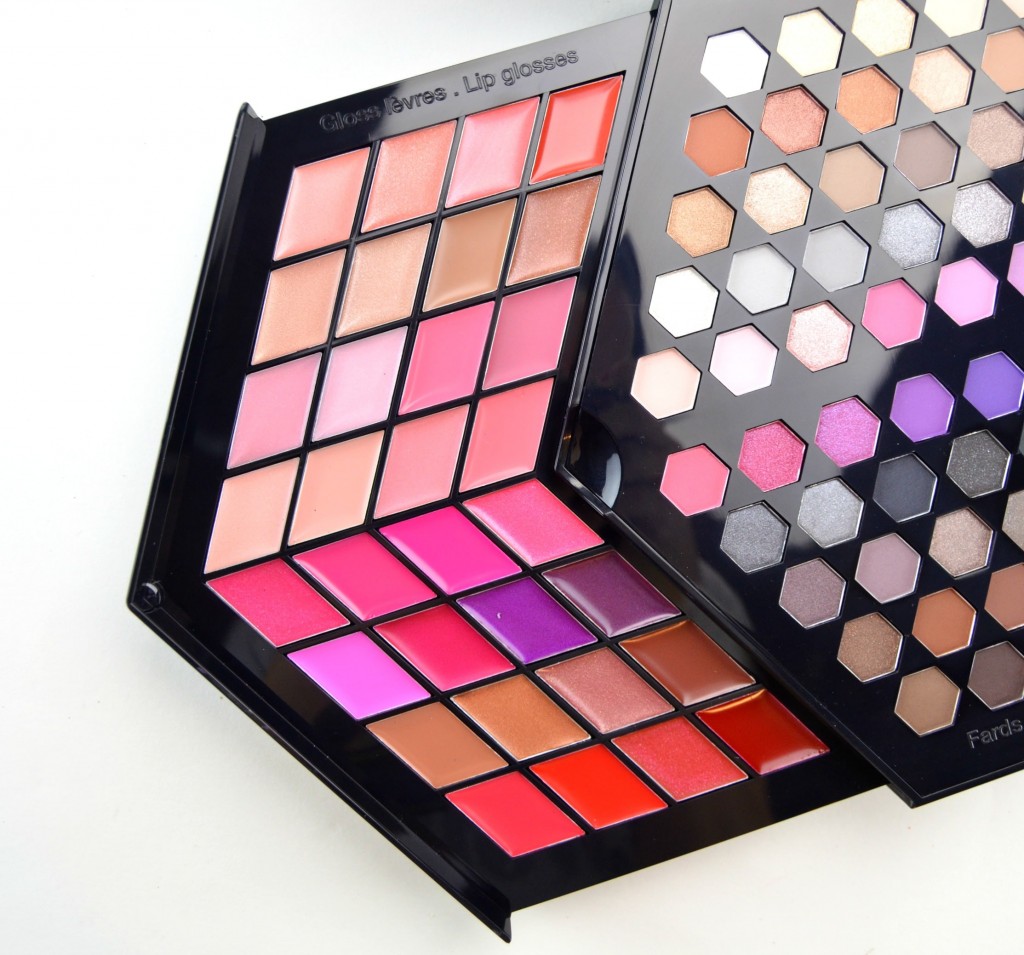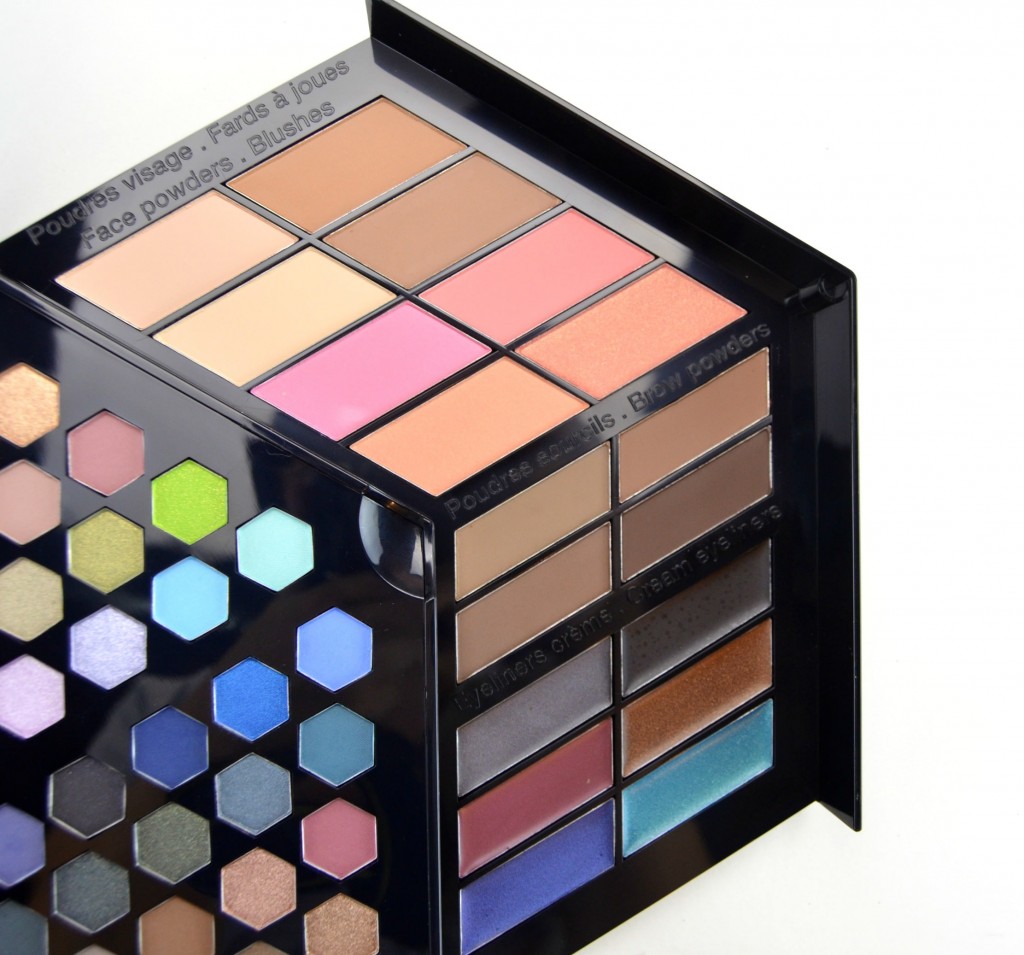 Sephora Collection Glitter Happy Brush Set is a stunning 6-piece brush set on a super sparkly and glittery gold brush stand. The set comes with everything you need to create a full-face look including a blush brush, powder brush, crease brush, precision concealer brush, all-over shadow brush and lip brush. Each brush is done in a beautiful metallic gold, is silky-soft, shiny and decadent. It retails for $108.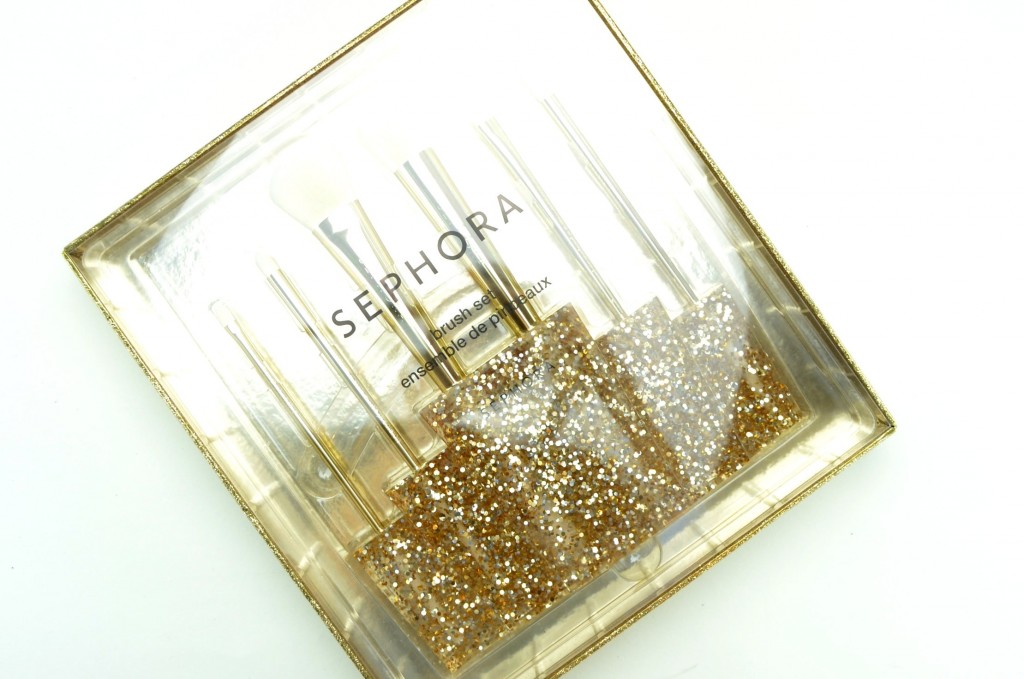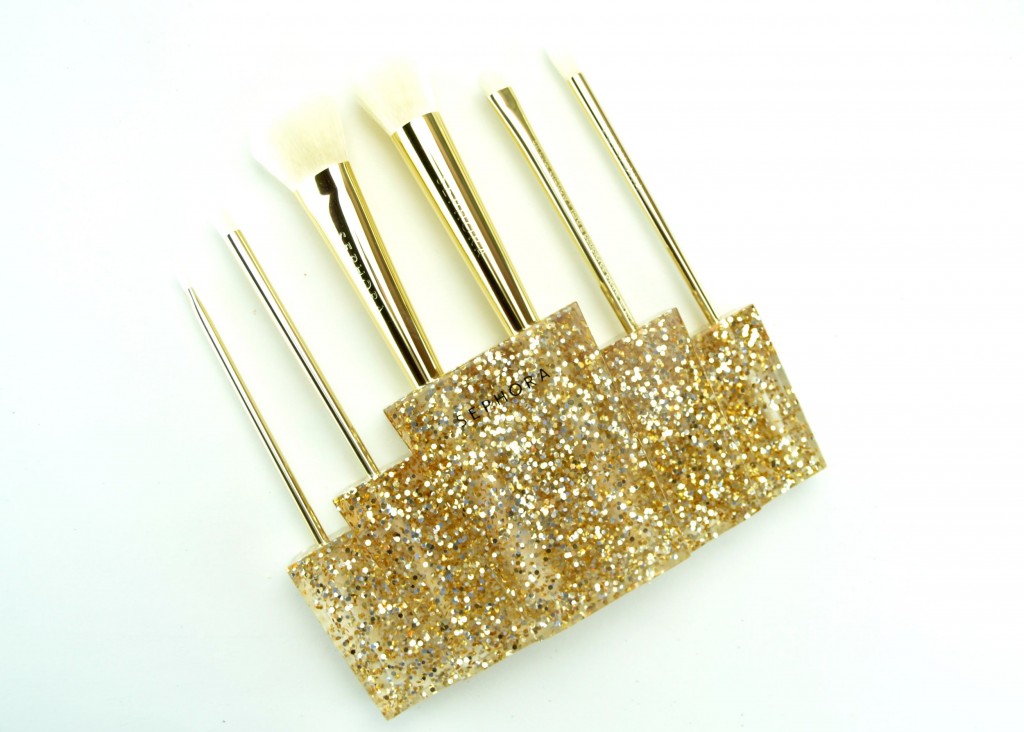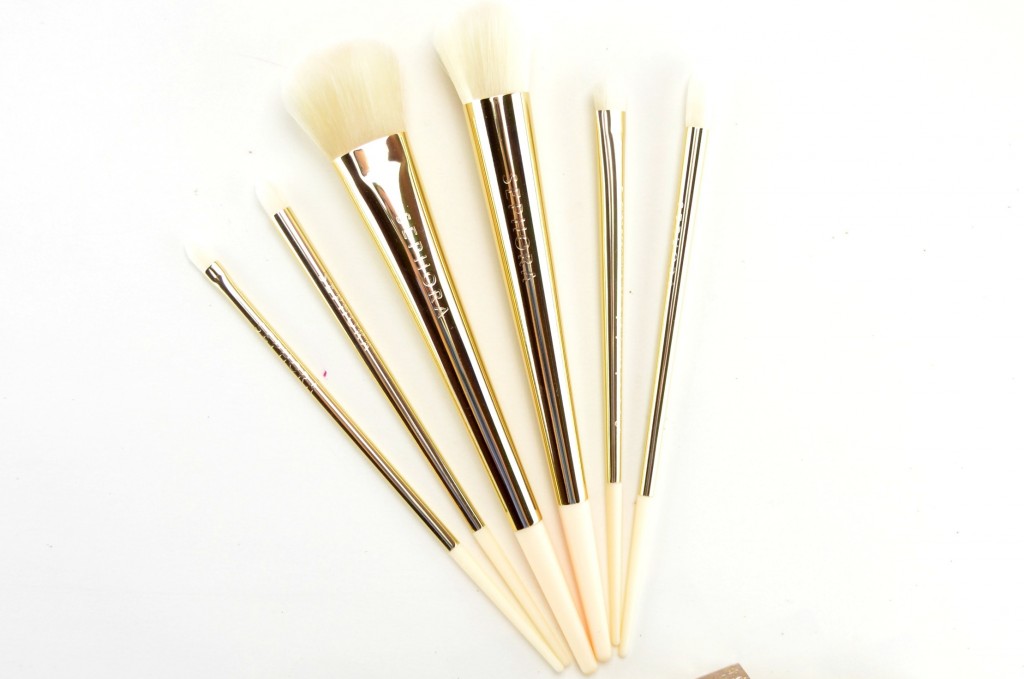 Sephora Collection Glitter, Gold, & Everything Bold Clutch is a part of the Breakups to Makeup Bags Collection that feature quirky products with empowering slogans. This fun, travel-friendly makeup clutch can hold all your beauty essentials and personal items, from mascara to lipstick, iPhone and keys and everything in between. It retails for $33.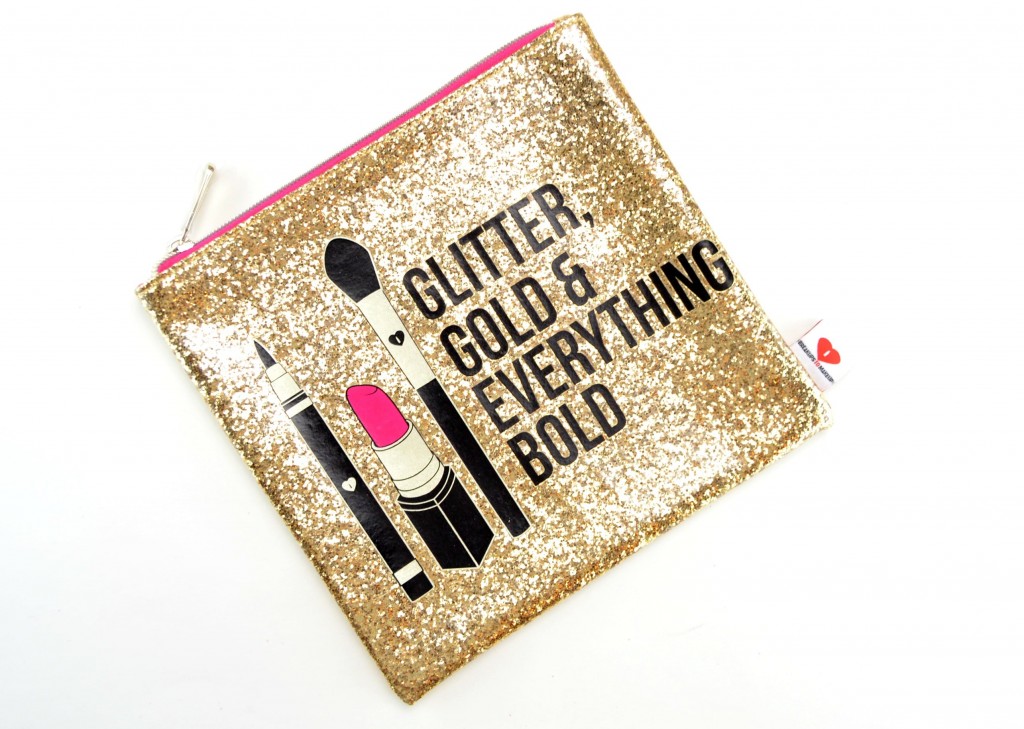 Sephora Collection Sparkle & Shine Dual Boar Brush is the perfect stocking stuffer for anyone who likes a little shimmer and sparkle in their lives. It features a unique combination of both natural boar and plastic bristles reinforced by nylon pins to help evenly distribute the scalp's natural oils to promote shiny, healthy hair. Whether you have short, long, thin or thick hair, everyone can benefit from this mini oval-shape champagne gold finish brush. It instantly helps to smooth and detangle the hair with ease and is also travel-friendly. It retails for $19.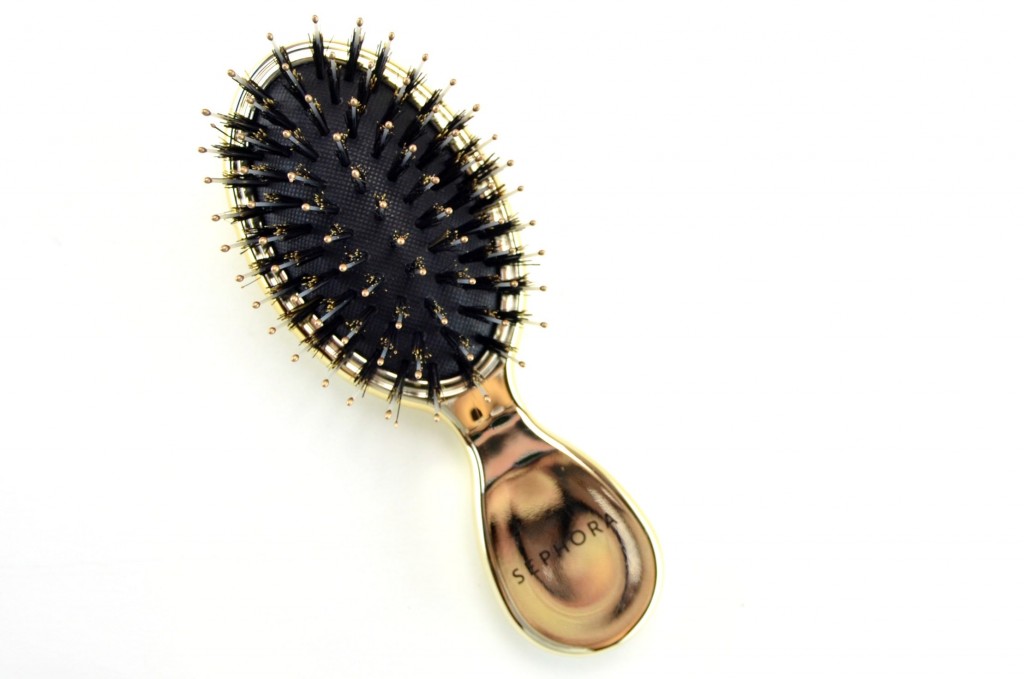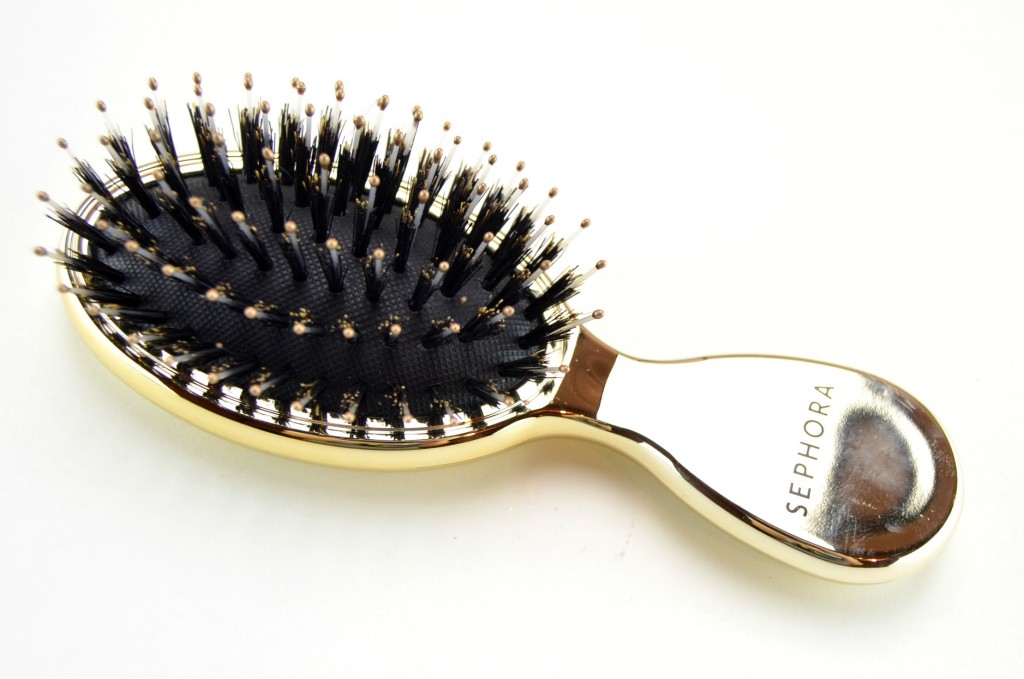 Sephora Collection Sparkle & Shine Lash Curler is another stocking stuffer idea. It's chic and stylish champagne gold fittings and hot pink silicone pads is the perfect tool in creating long-lasting eyelash curls. Its unique and innovated design head, with increased width and curvature, helps to fit all eye shapes and sizes and perfectly catches all the lashes. The soft silicone handles offer comfort and security, while quickly and easily creating curl without pulling or tugging on the lashes. It retails for $23.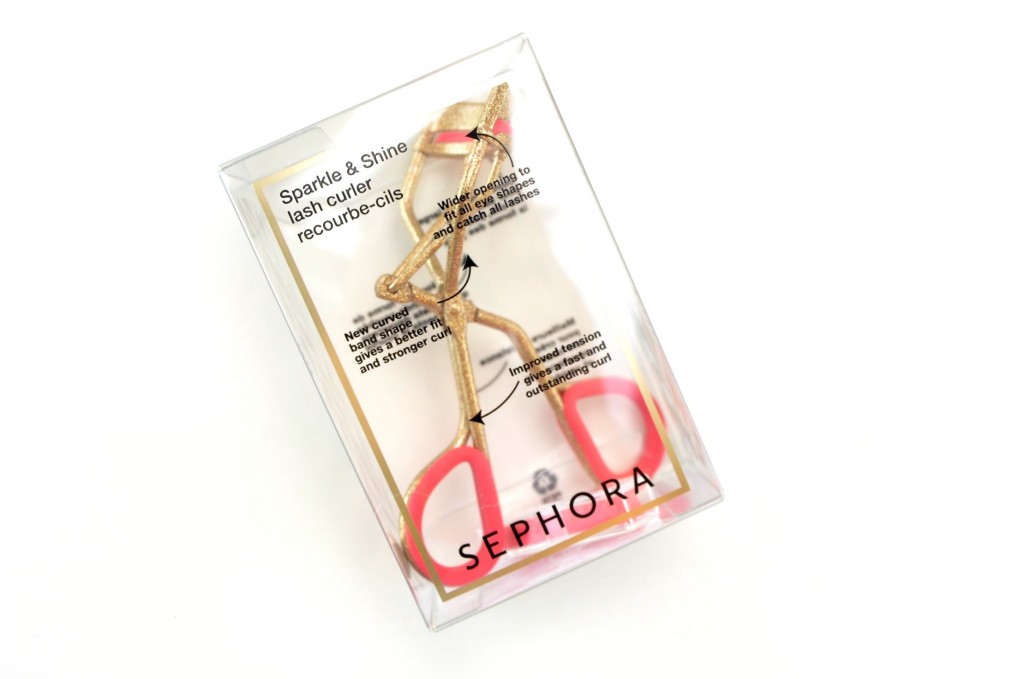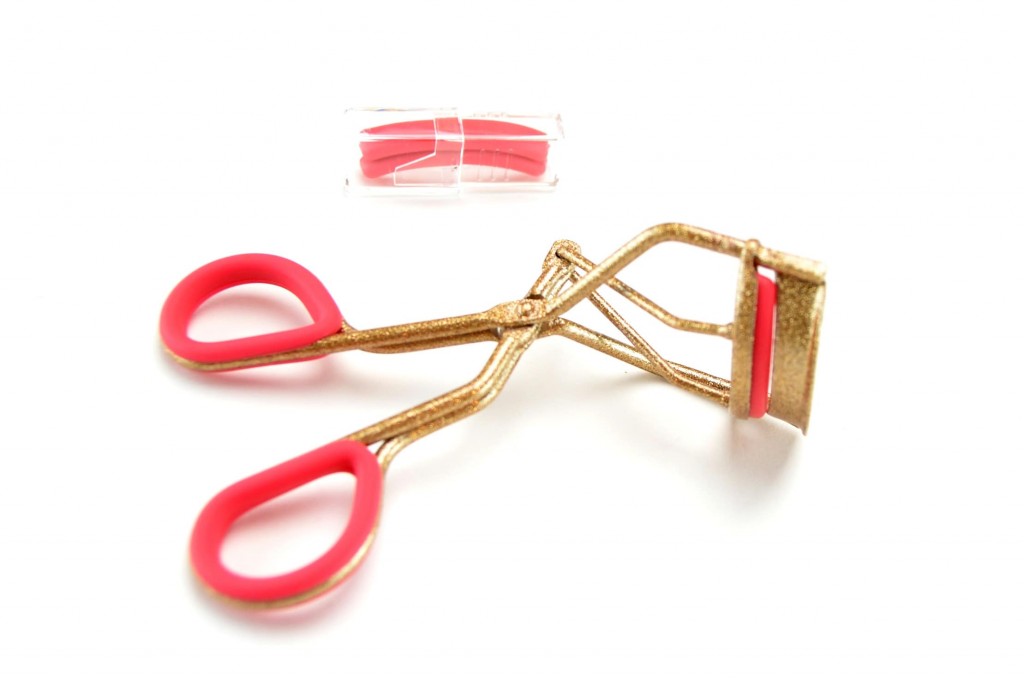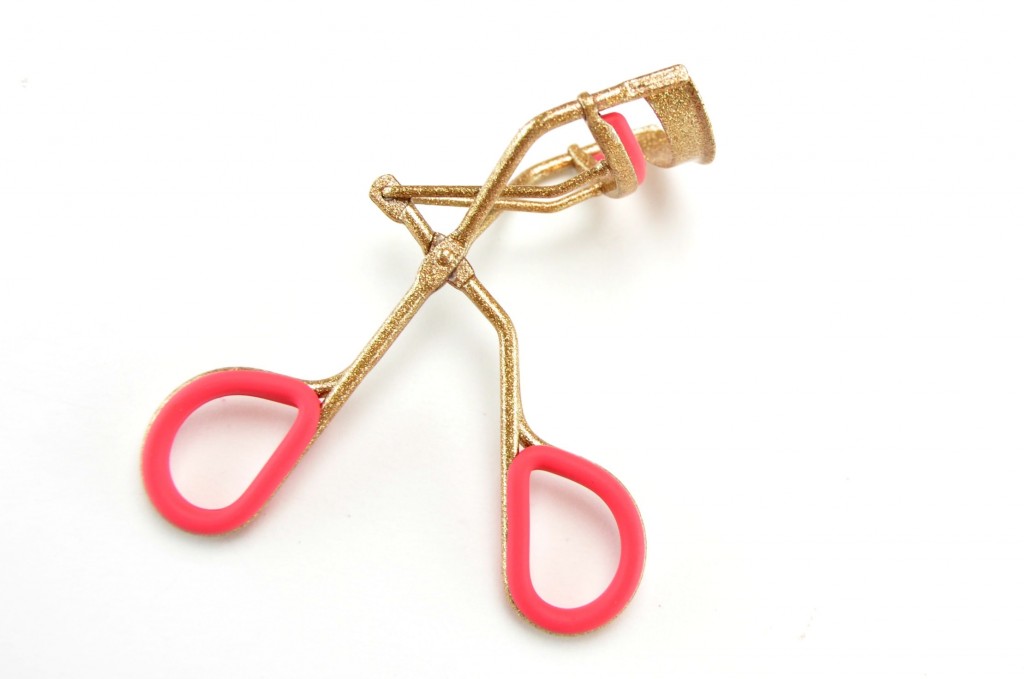 Sephora Collection Studley Sponge and Travel Case Set might just be my favourite pieces out of the entire collection. Look at how adorable this little guy is. It's a fun, irresistible and cute keychain with breathable mesh carrying case that holds whatever you like, although intended for the makeup sponge it comes with. The Perfectionist sponge that comes with it is washable, reusable, and works with all formulations of makeup including creams, liquids, powders, and minerals. It retails for $23.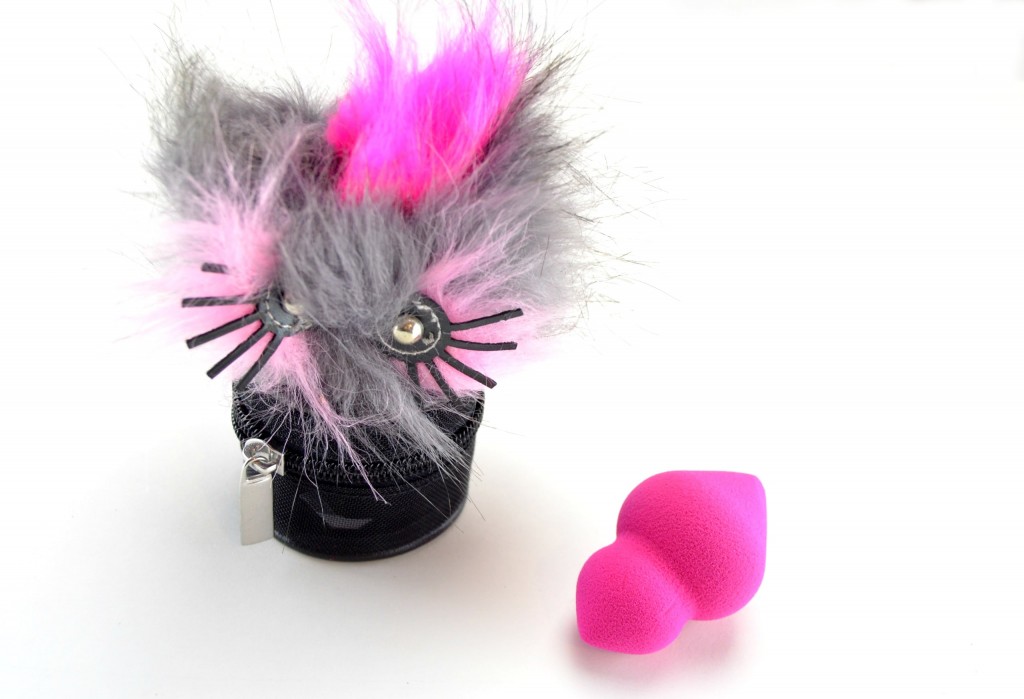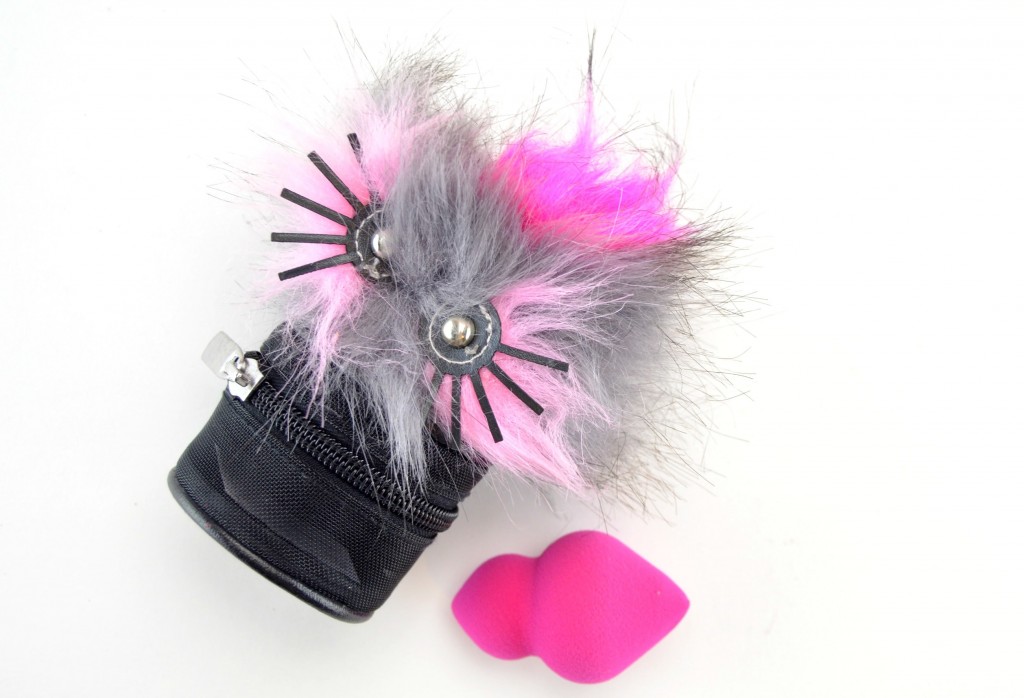 Speaking of sponges, the Sephora Collection Gnome for the Holidays: Airbrush Sponge Set not only comes festively packaged with its tree shape design, it features 3 ergonomically-shaped sponges within. It's a variety of sizes, from large, medium to small, these precise makeup sponges can specifically target each area of the face for a flawless, seamless finish. It retails for $23.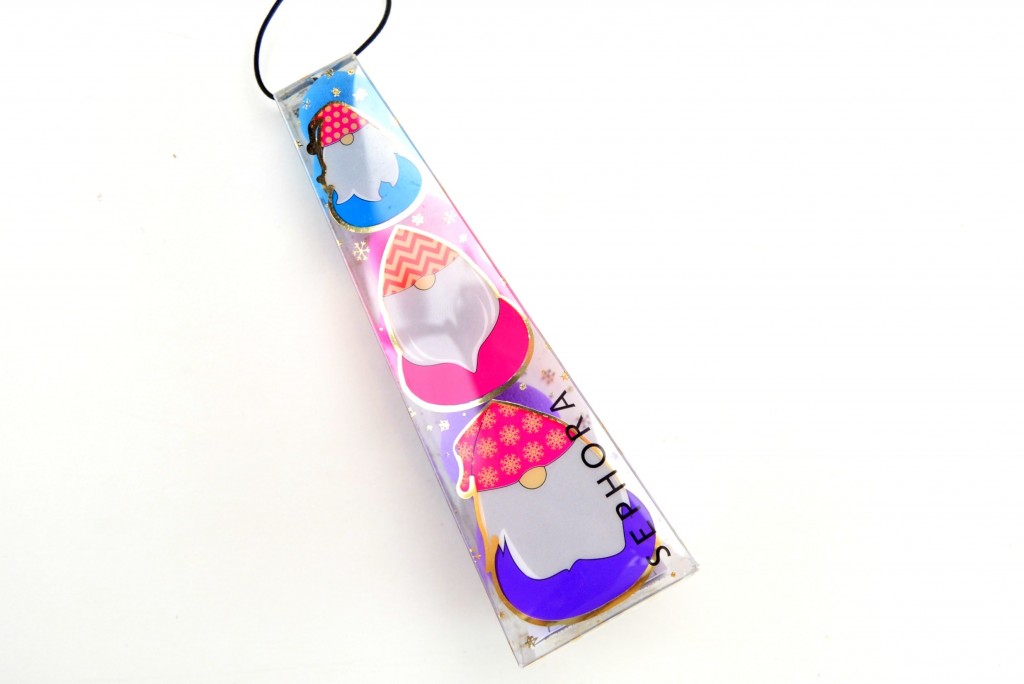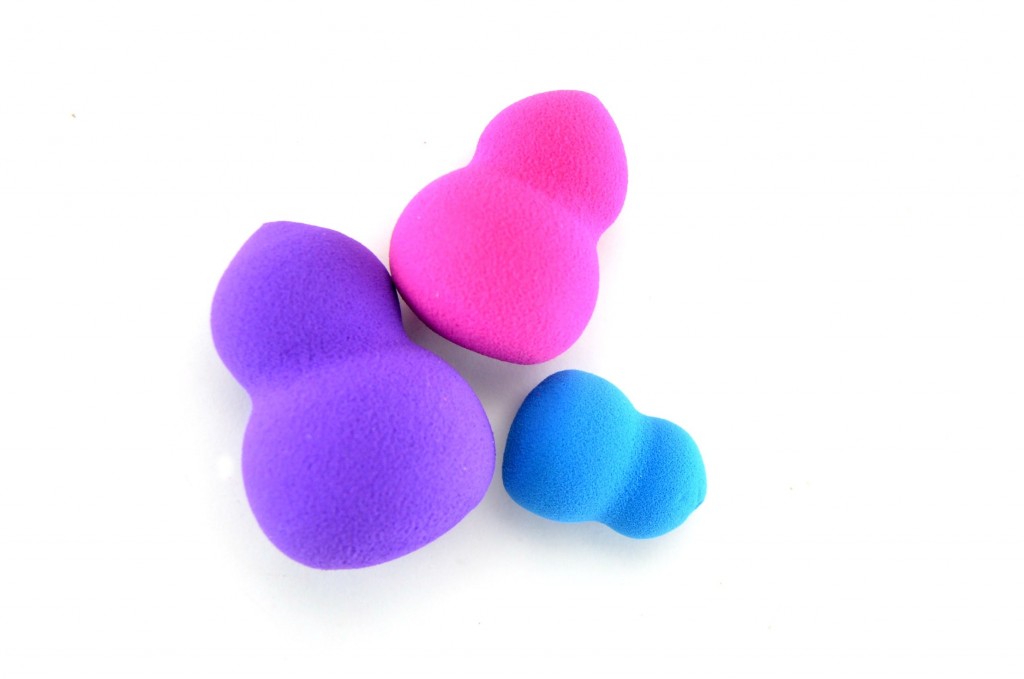 Sephora Collection Sparkle & Shine The Voyager Makeup Bag is done in a stunning cream fabric with a glitter chevron pattern design. This medium-size bag is perfect for any makeup hoarder or anyone looking to travel this holiday season. It has a large zipper opening that reveals another zippered pocket and brush compartment within. It's not only durable, but it's also waterproof. It retails for $25.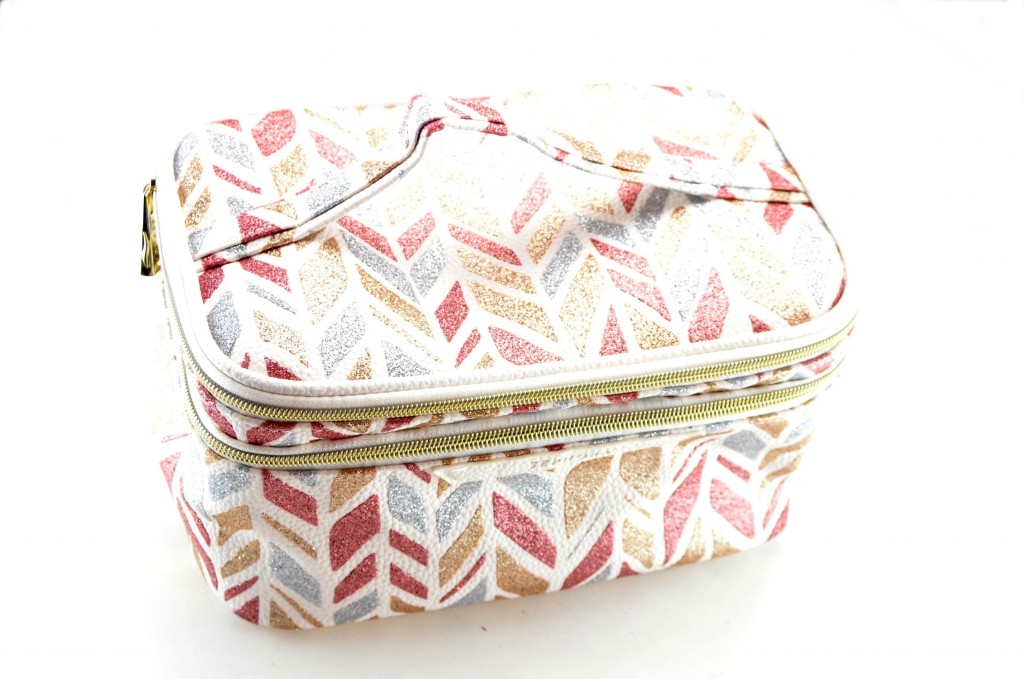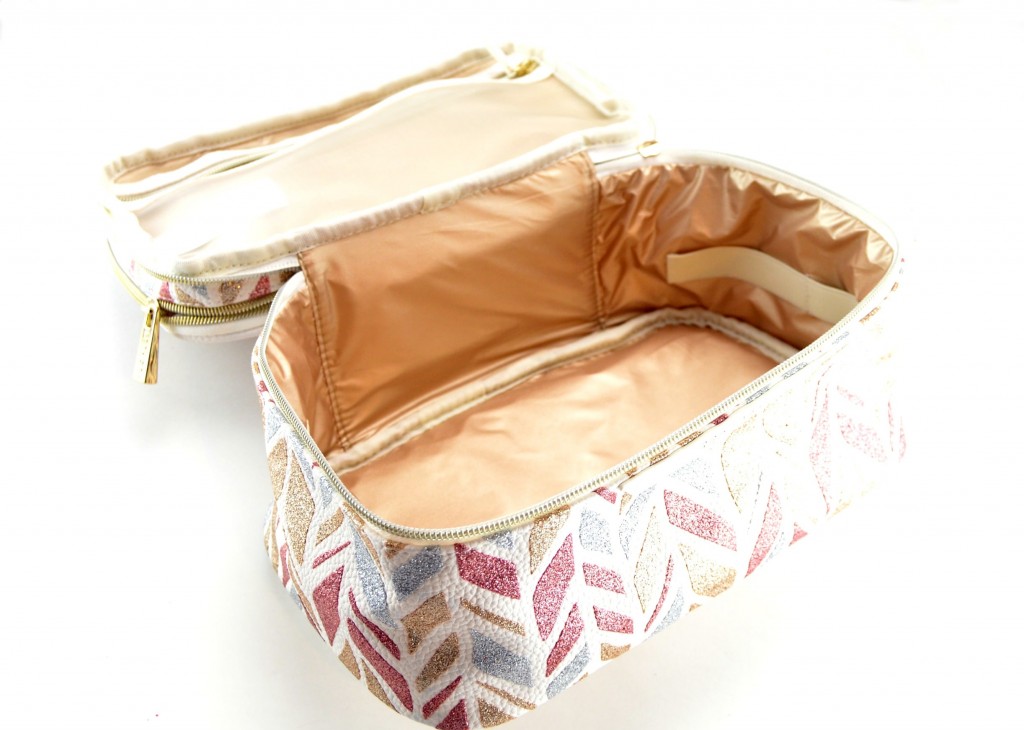 Done in the same cream fabric, glitter chevron pattern design the Sephora Collection Sparkle & Shine Skinny Wrap Brush Set features all the brushes you need to take you from day to night, home to work and everything else you need while you're on-the-go this holiday season. This 5-piece travel-size brushes set comes with a powder brush for your blush, bronzer and highlight, a foundation brush for both your cream and powder foundations, an all-over eye shadow brush, along with a crease brush to help you easily achieve a beautiful, seamless eye look and finally an angled eyeliner brush. Although the pouch is incredibly slim, not only does it house all 5 brushes, there's ample room for other necessities like a lipstick, liner, mascara and other must-have tools. It retails for $49.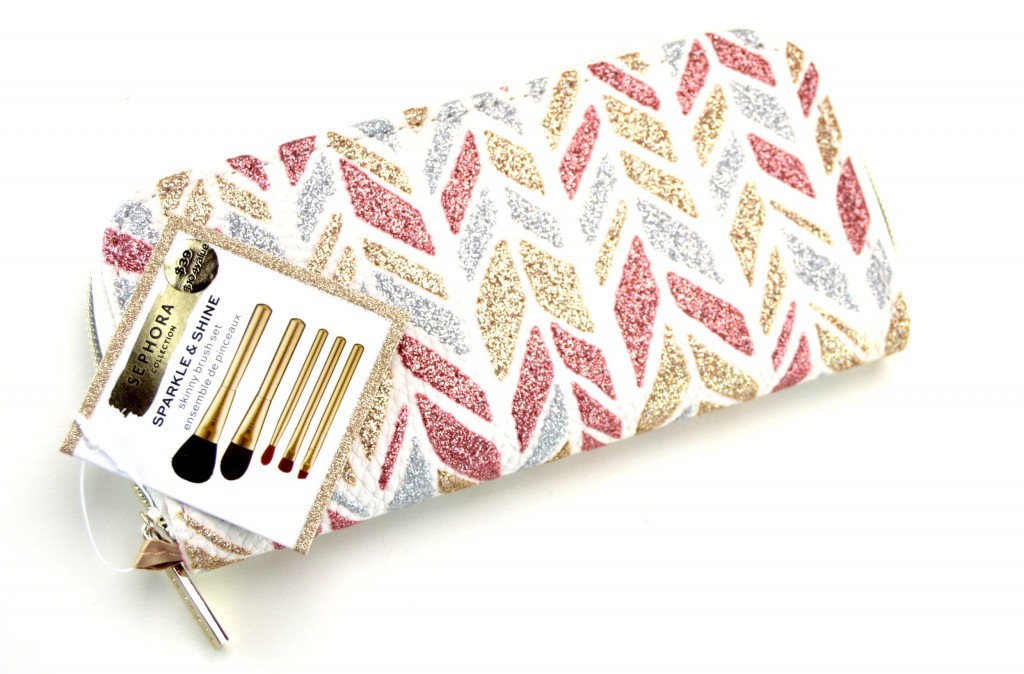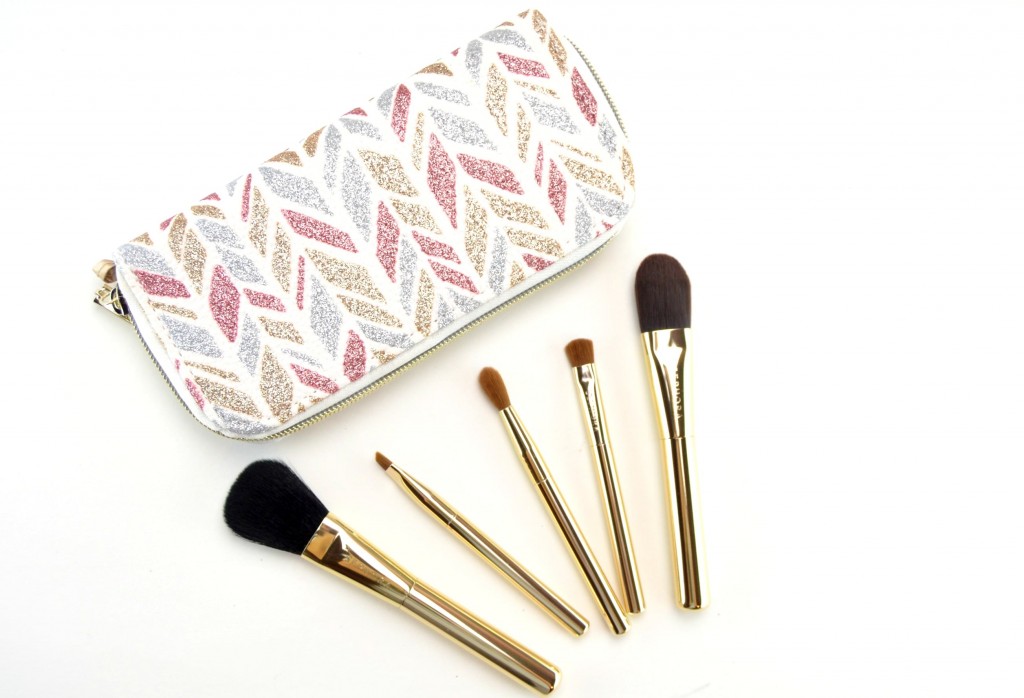 Sephora Collection Sparkle & Shine Classic Mini Multitasker Brush #45.5 is an extremely glitter, travel-size version of their bestselling Classic Multitasker Brush #45. This is ideal for applying loose and pressed powders on-the-go. In comes in a solid champagne gold that's perfect for the holidays. It retails for $18.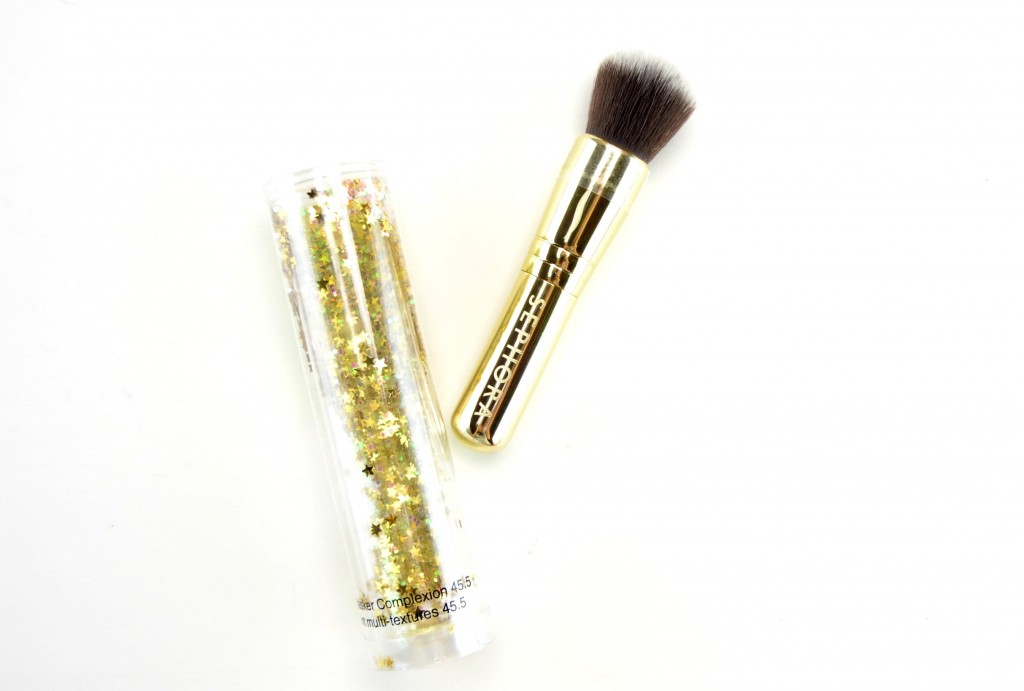 Looking for a new makeup bag, why not pick up one of the Sephora Collection Phrase Bags. My personal fave is Objects Of My Perfection done in a black vegan leather. It can double as a holiday clutch as its roomy enough to hold all your makeup goodies, tools and accessories. It retails for $25. Sephora Collection Jetsetter Bag with your personal letter stenciled onto the front is another excellent option. Again, its large enough to hold all your makeup and non-beauty related essentials, yet allow you to make a statement with your makeup bag. It also retails for $25.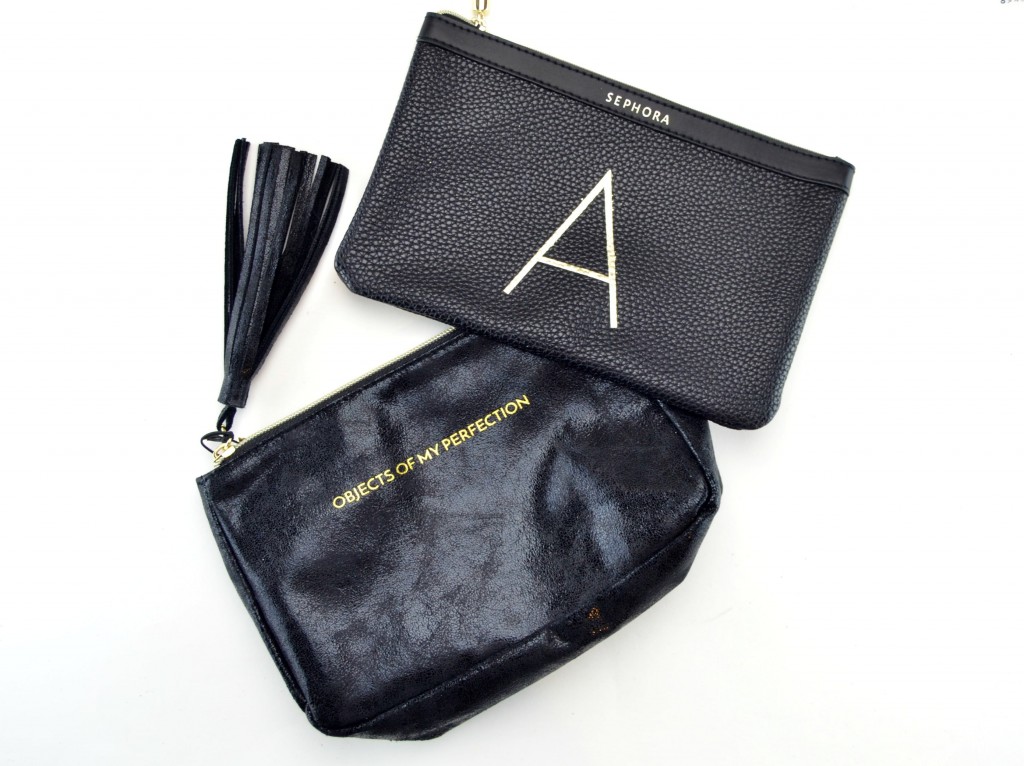 We all love our Z Palettes, but this Sephora Collection Sparkle & Shine Z Palette is beyond beautiful. You can easily customize, simplify and organize all your makeup in a sleek, gold palette. All you have to do is remove your eyeshadow pans, blushes, bronzers, whatever you like, by using the metal key and instructions provided. You then arrange your favourite shades and use the magnets included to completely customize and interchange your shadows. It retails for $38.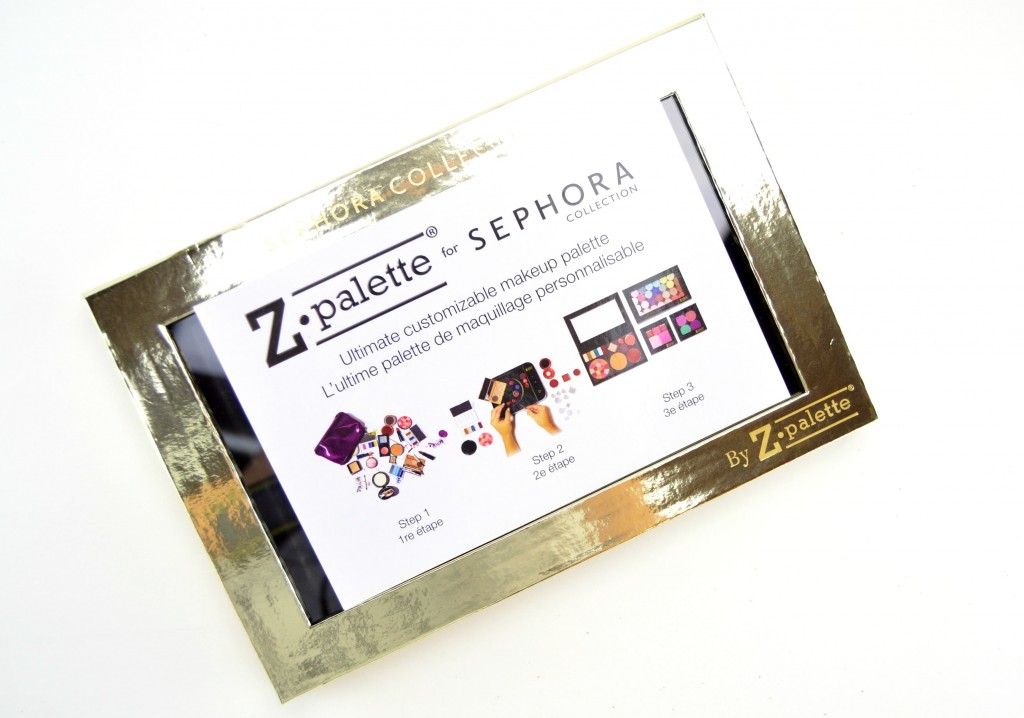 Sephora Collection Strays Away Tweezer Set comes with mini angled, flat, pointed and slanted point tweezers. All 4 help you to stay groomed on the go in their sparkly, pocked-size, 100% stainless steel designs. It retails for $13.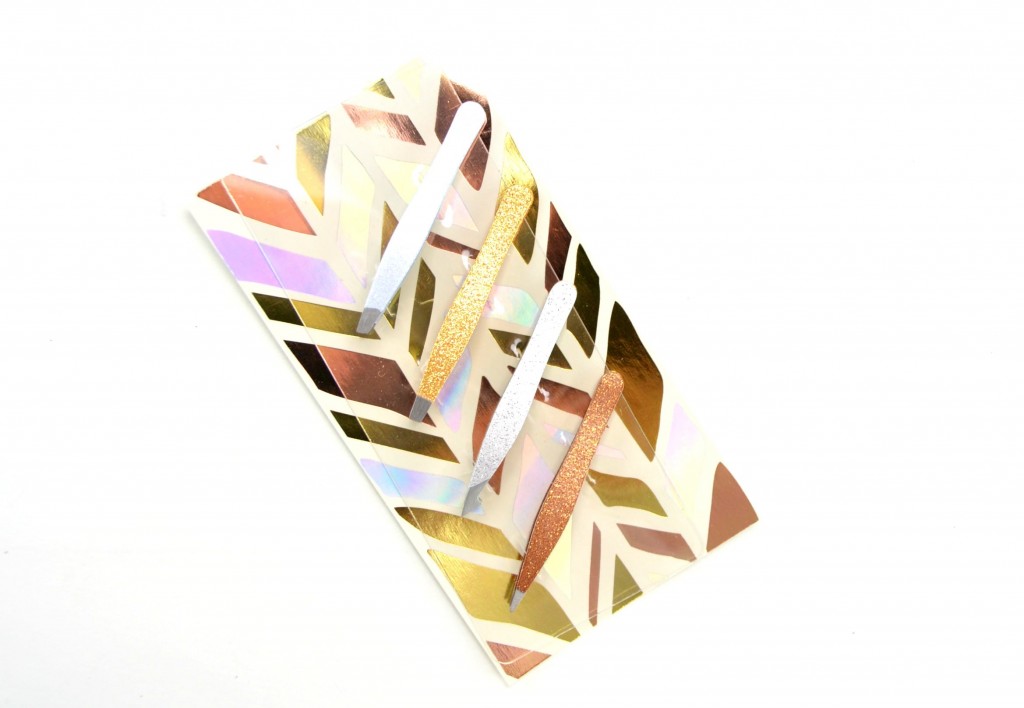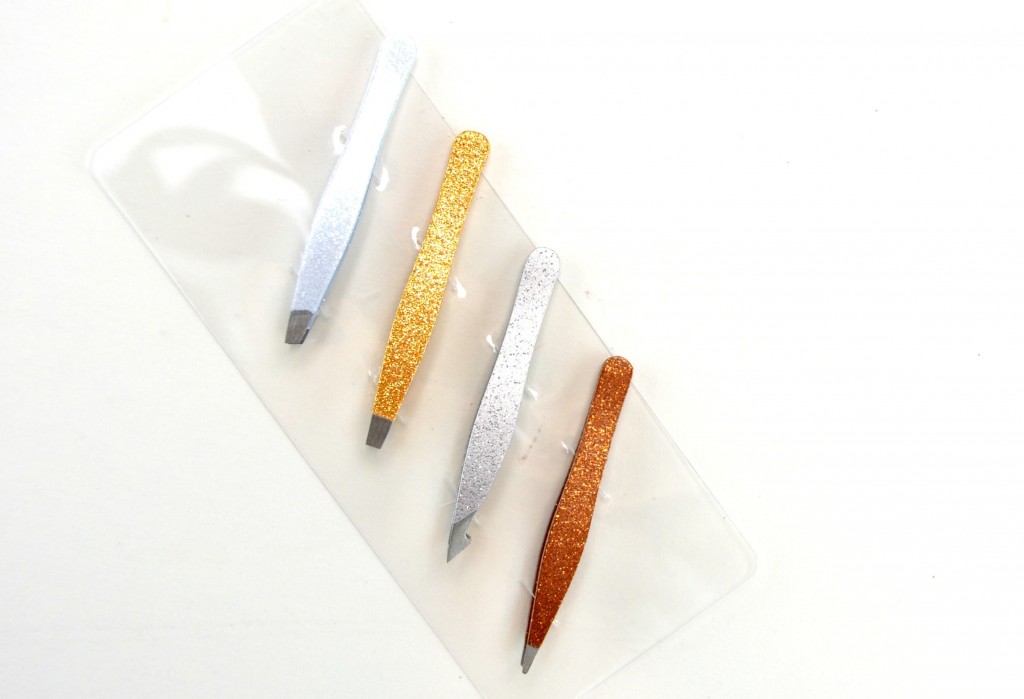 Sephora Collection The Surprising is a fun little gift set that can be broken up into several mini gifts. The set includes 4 makeup palettes designed for both your eyes and complexion. You can easily create a multitude of amazing looks in each palette. It comes with 2 eyeshadow palettes, a contour and highlight palette and a blush and luminizer palette.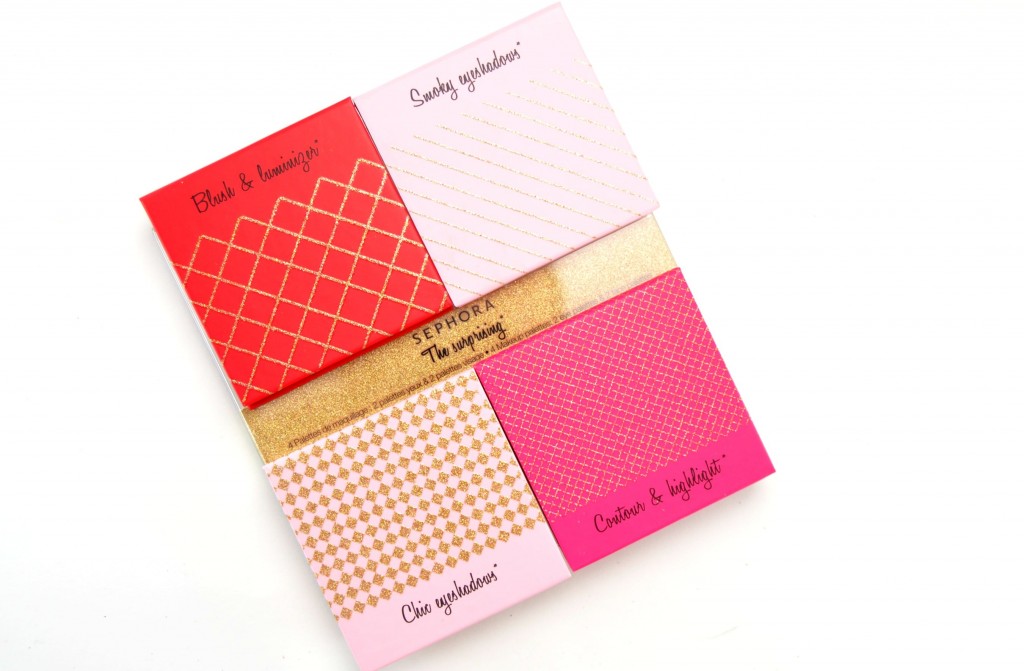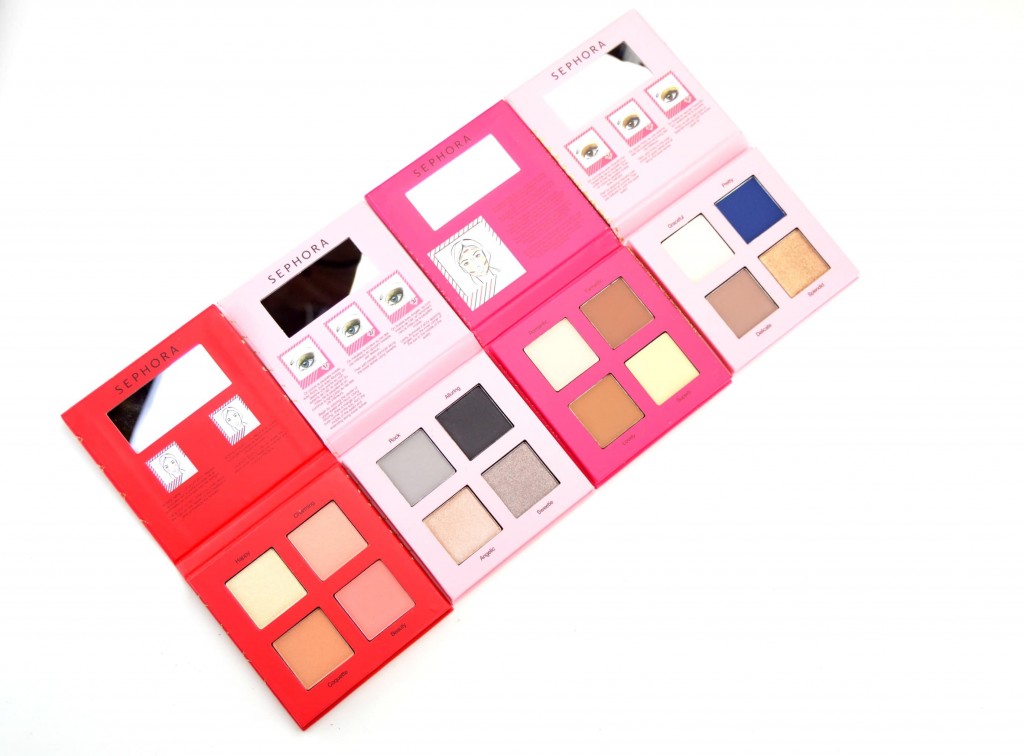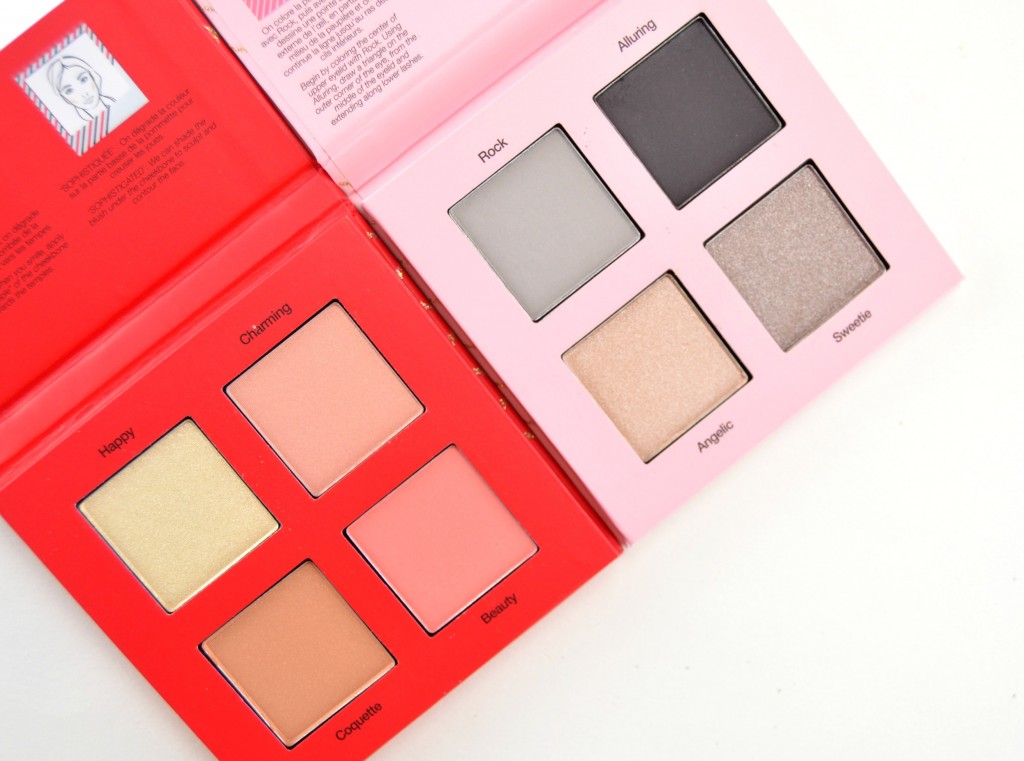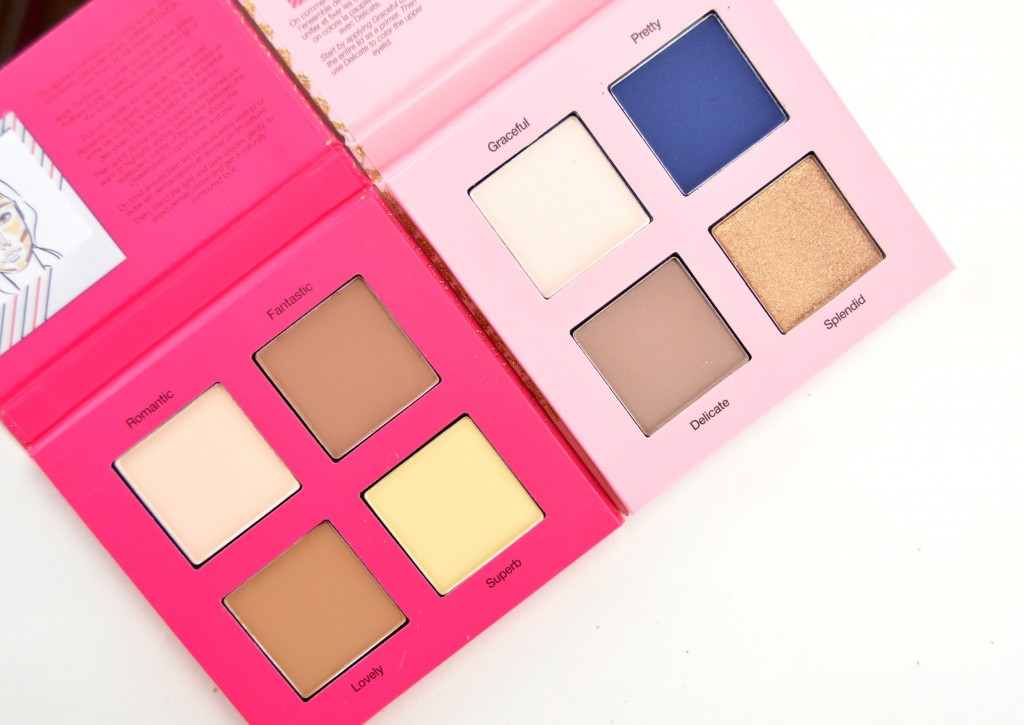 Sephora Collection The Graceful is a hot pink, octagon shape eyeshadow palette. It features 16 warm and natural tone shadows in array of beautiful pearly and matte finishes. These stunning shades can help to create wearable everyday looks and full-on glamorous evening looks. It retails for $30.
Sephora Collection The Enchanting on the other hand, while it may look like the Graceful Palette thanks to its same hot pink design, it features 8 shadows, alongside 2 brow powders and a blush. The shadows are both pearly and matte, the brow products are perfect for both light and medium complexion and the blush is universal and would look stunning on all complexions. It also comes with tutorials to provide you with tips and tricks for a flawless face. It retails for $20.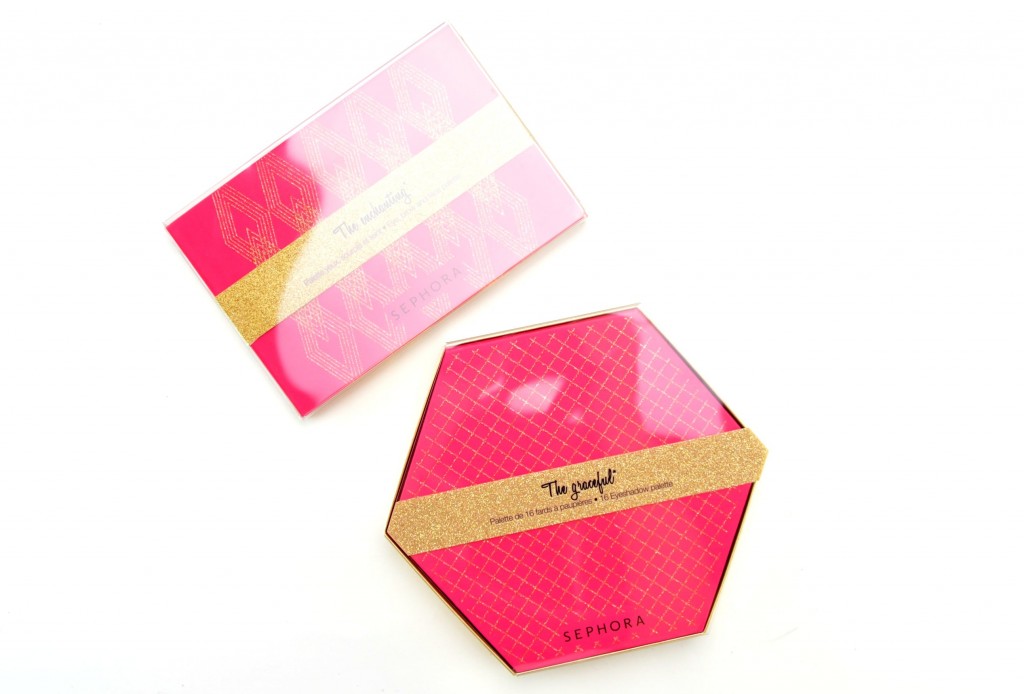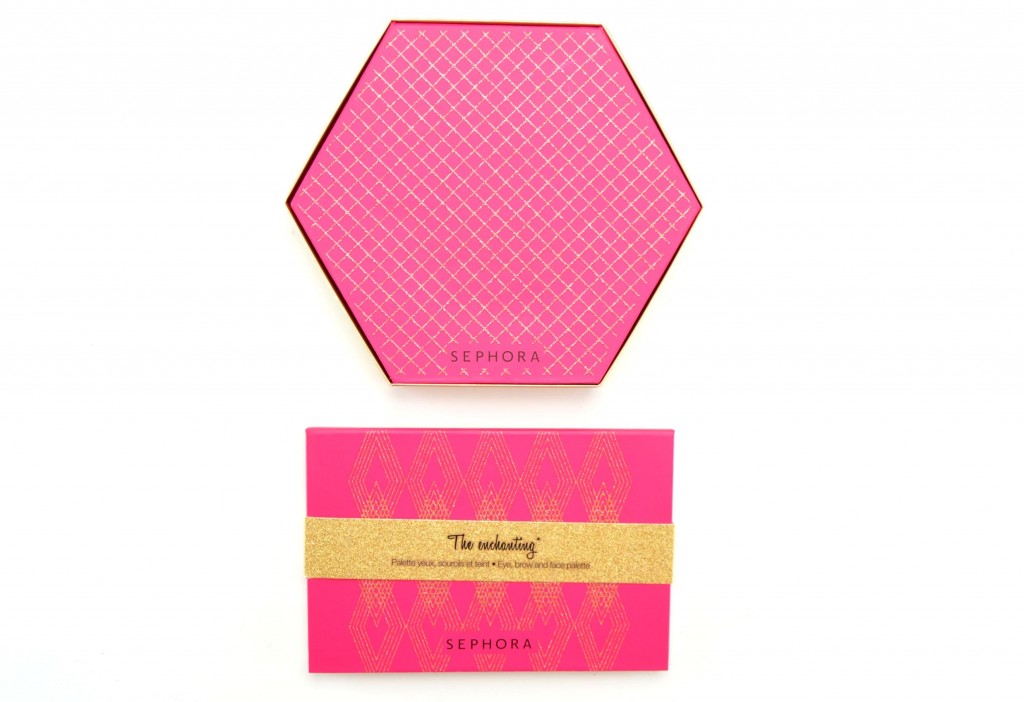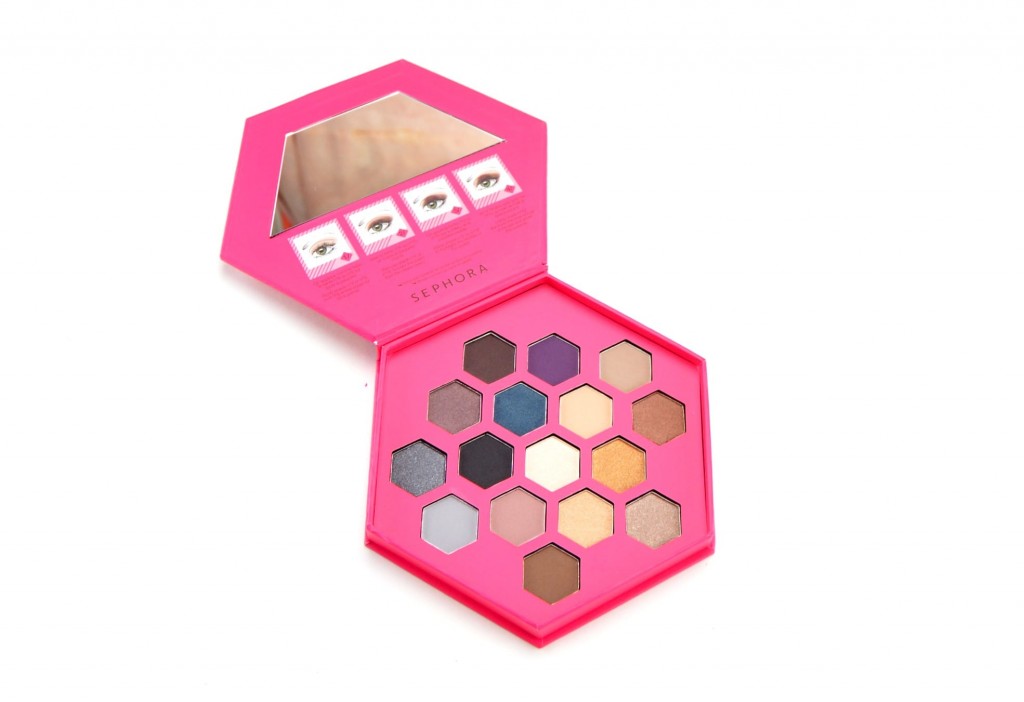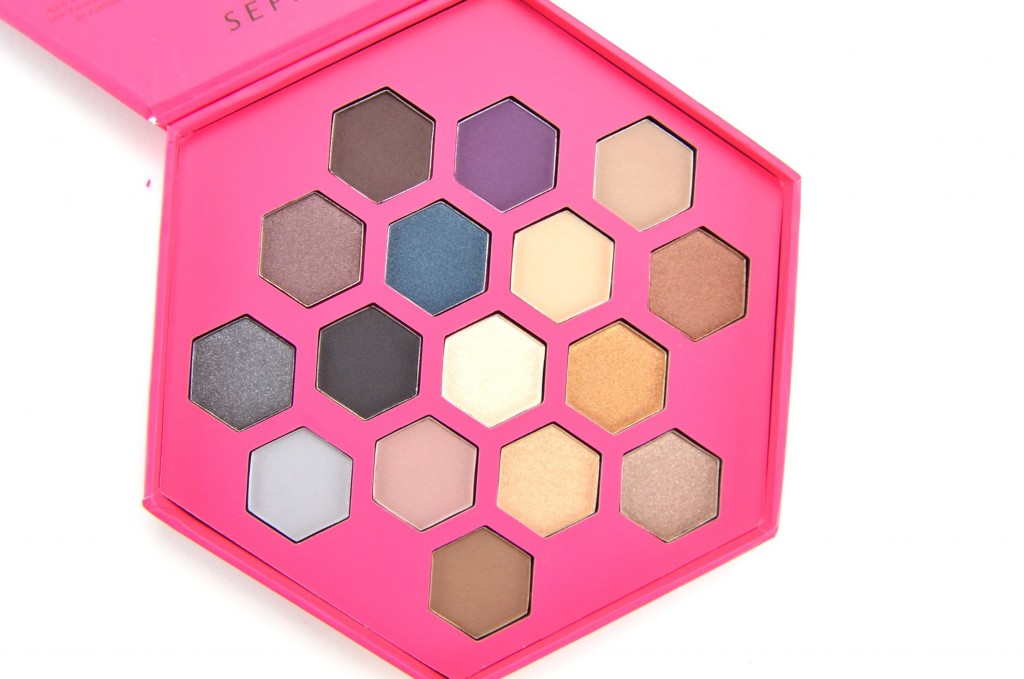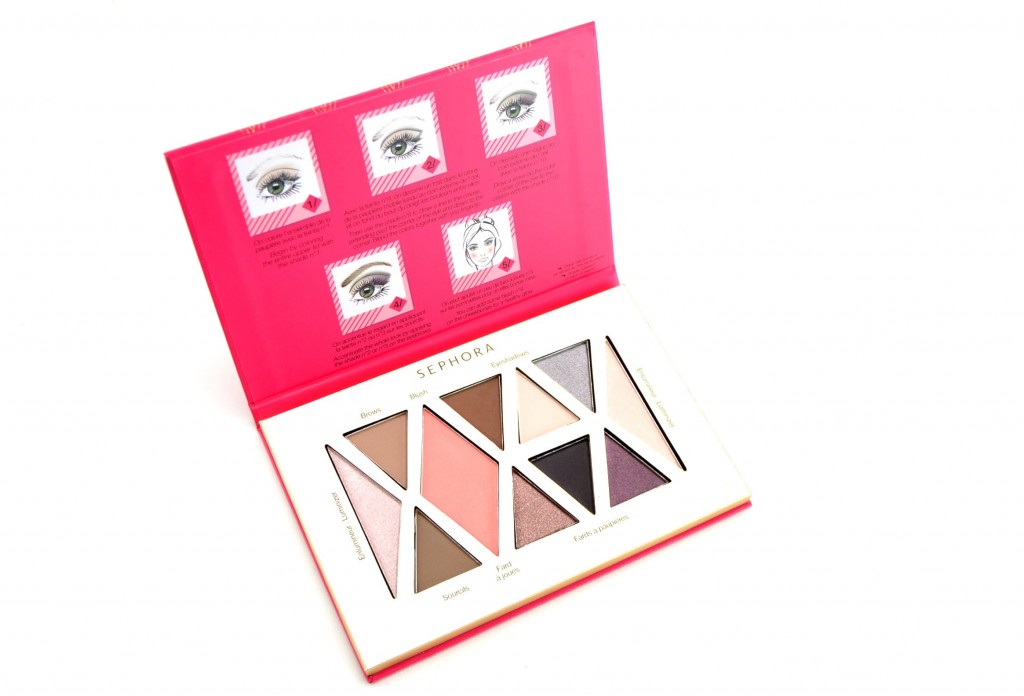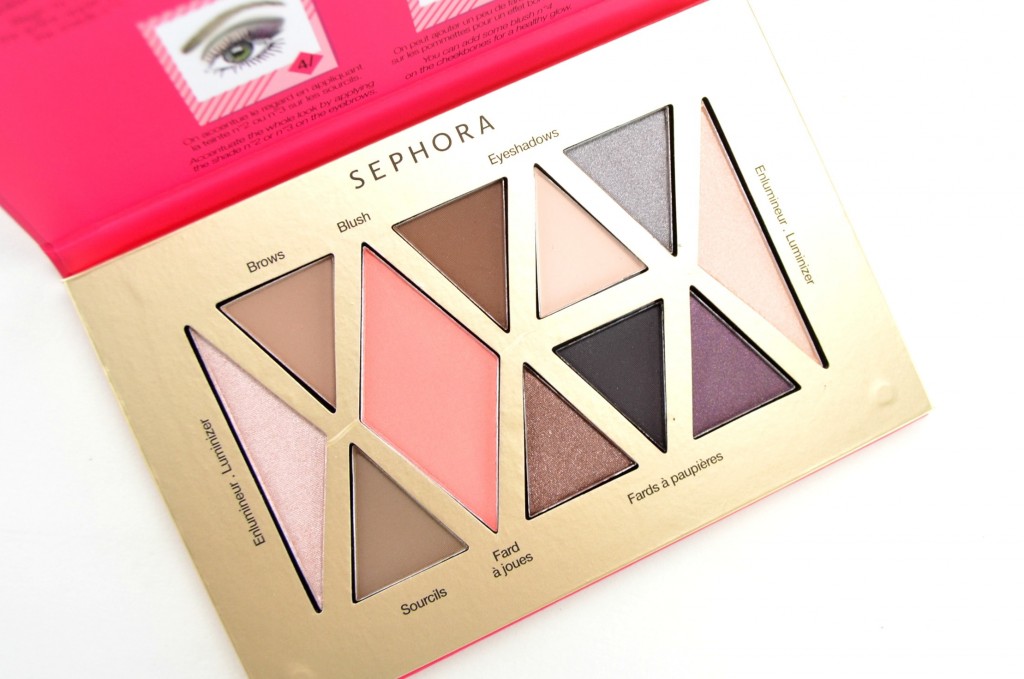 Sephora Collection The Delicate is a triangle gold and pale pink palette that features 9 matte and pearly shadows within. From creamy beige to precious gold and touches of intense blue-black or pinkish taupe, this is an incredibly trendy, glowing palette that helps create magnetic eyes. It retails for $13.
Sephora Collection The Romantic on the other hand is a irresistible palette that features 8 matte and shimmer shades. Anything from your basic nudes to deep glitter black, this is the perfect holiday palette for on the go. It retails for $15.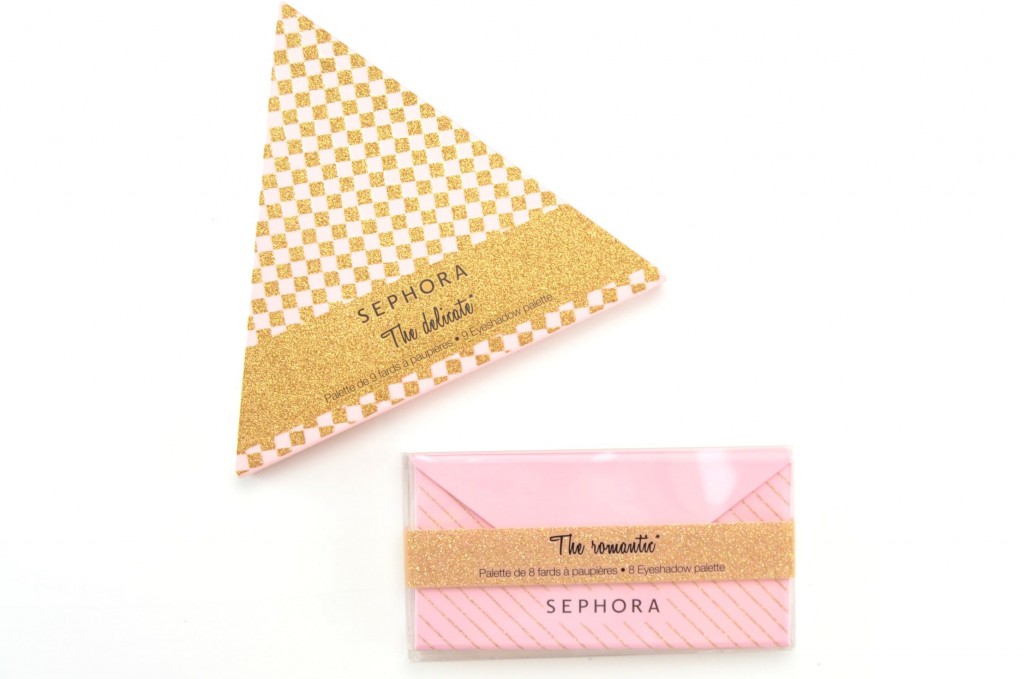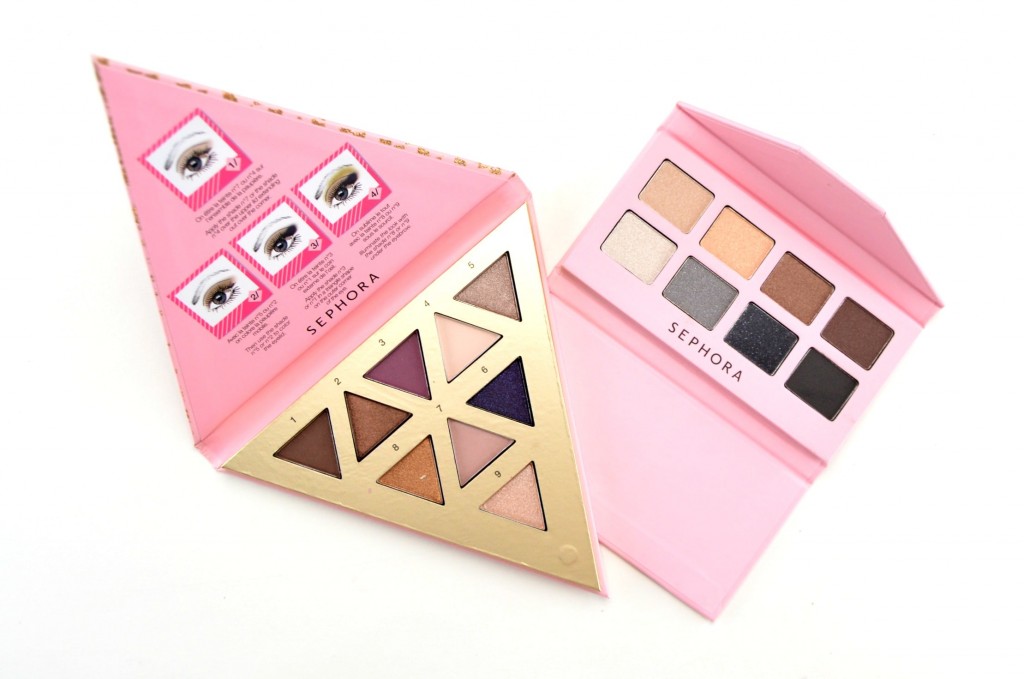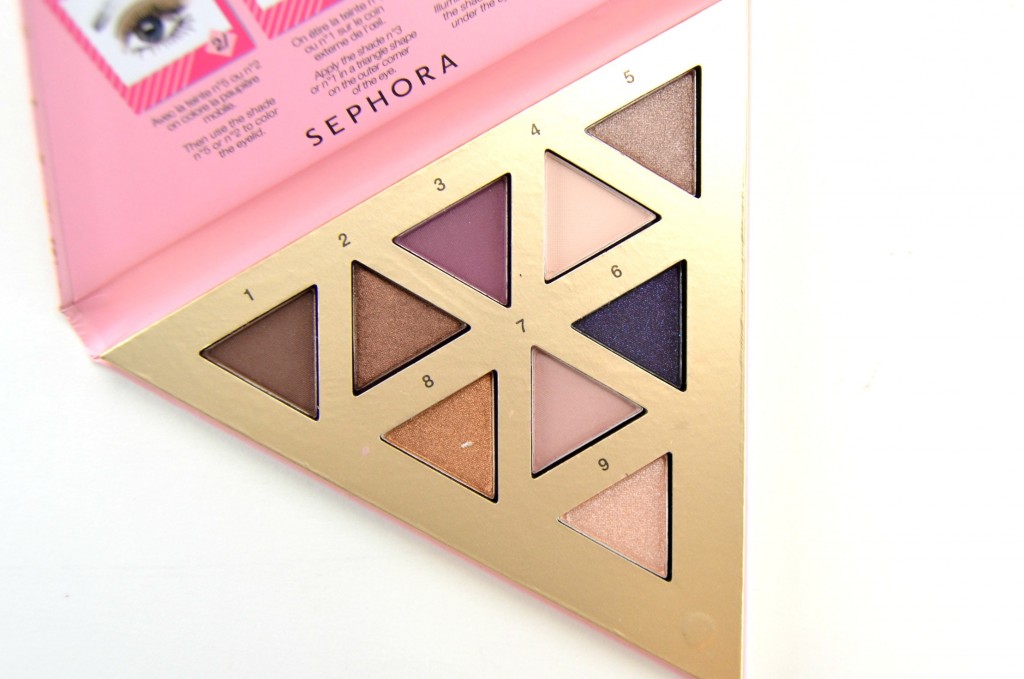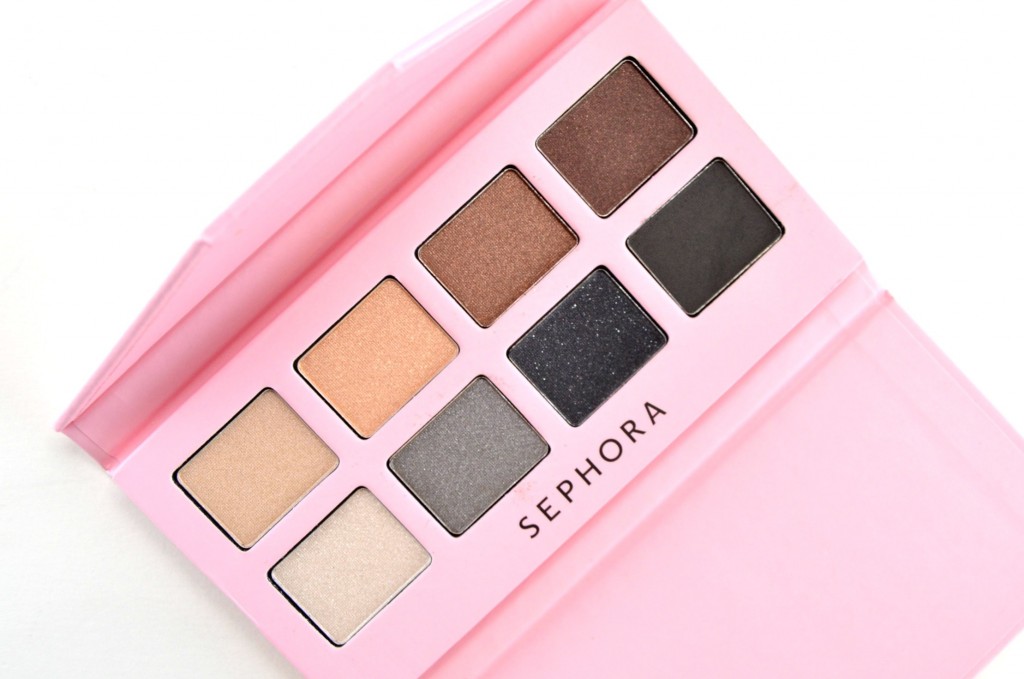 Sephora Collection The Mini Kisses are just too cute for words. It features a trio of mini lip balms in pink, coral and red. Perfect for your purse, travel and desk-side. It retails for $15.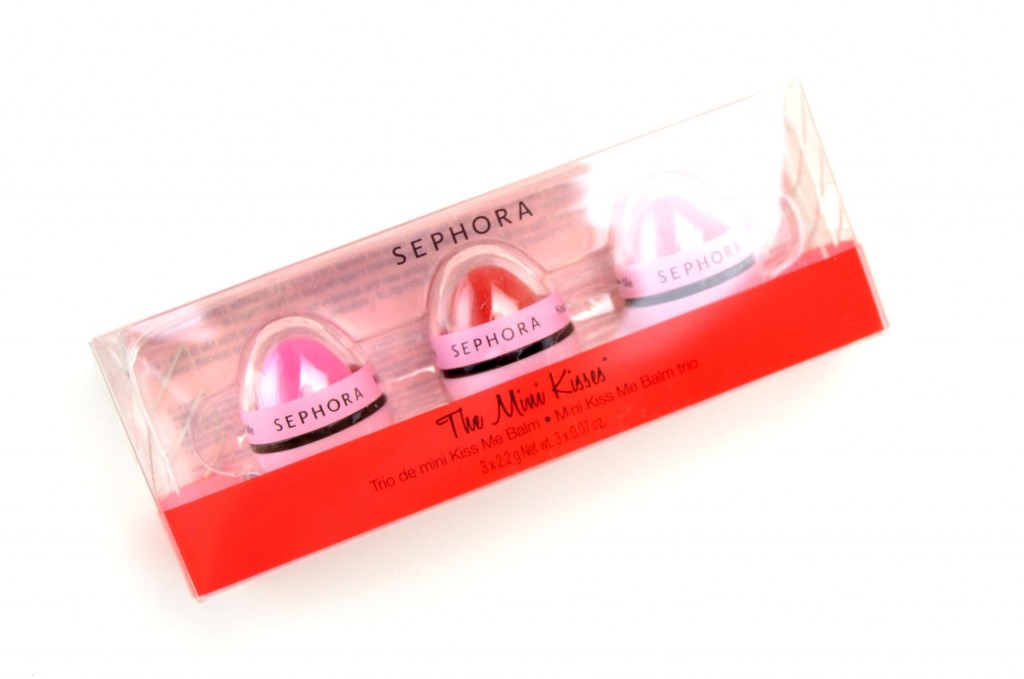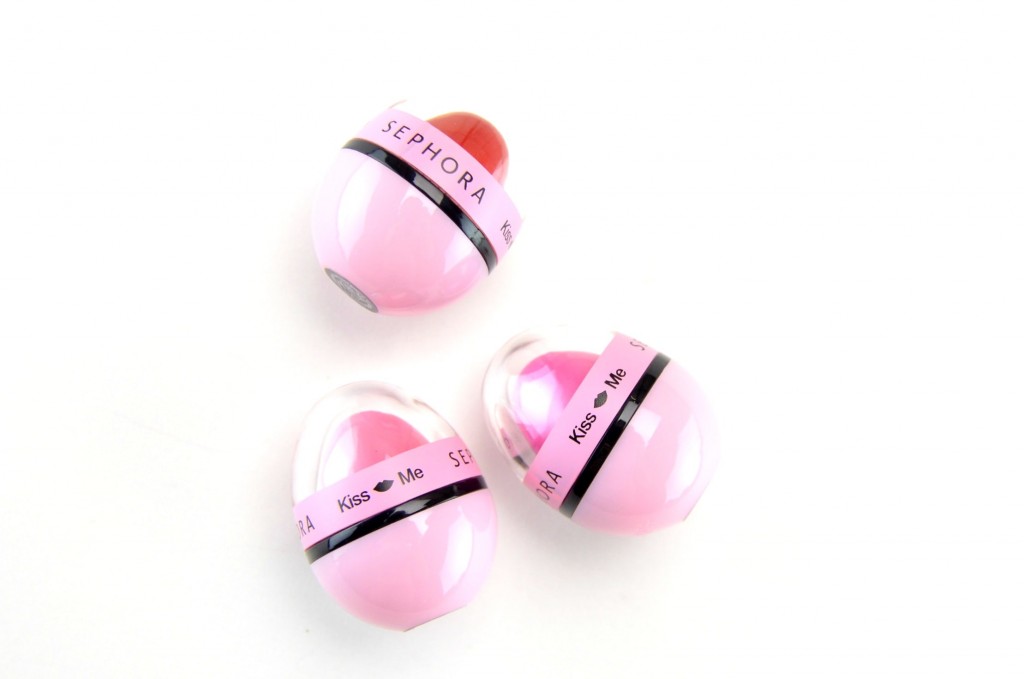 Sephora Collection The Mini Team features an array of mini rouge cream and rouge shine lipsticks. The set includes 3 full-coverage, comfortable and intensely pigmented rouge cream, along with 3 hydrating, subtle colour and enhanced glossy shine finish rouge shine. It retails for $28.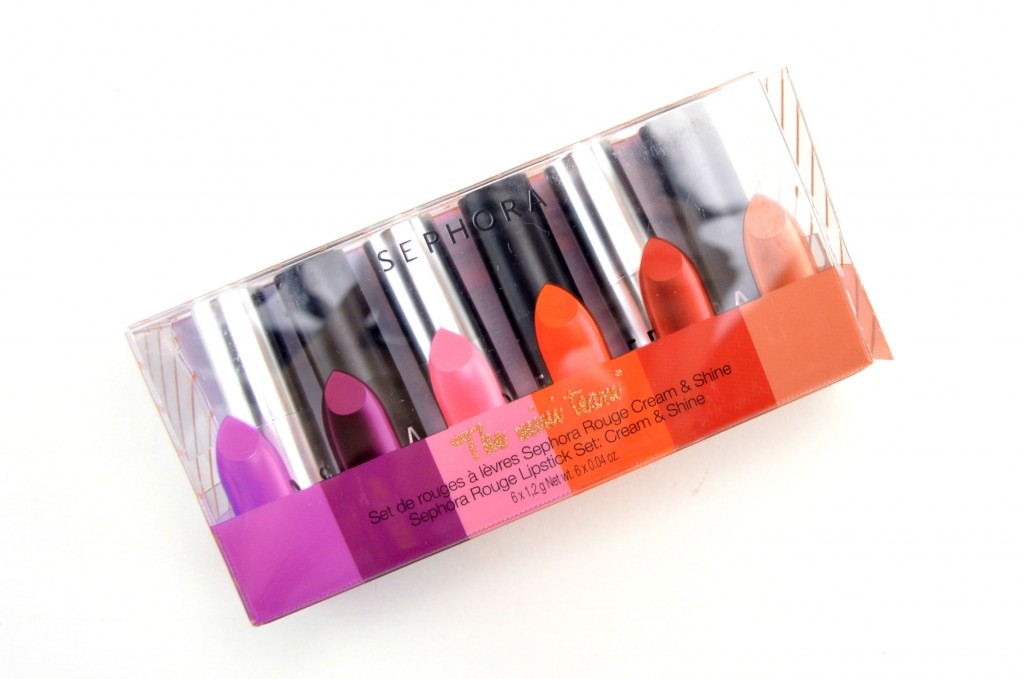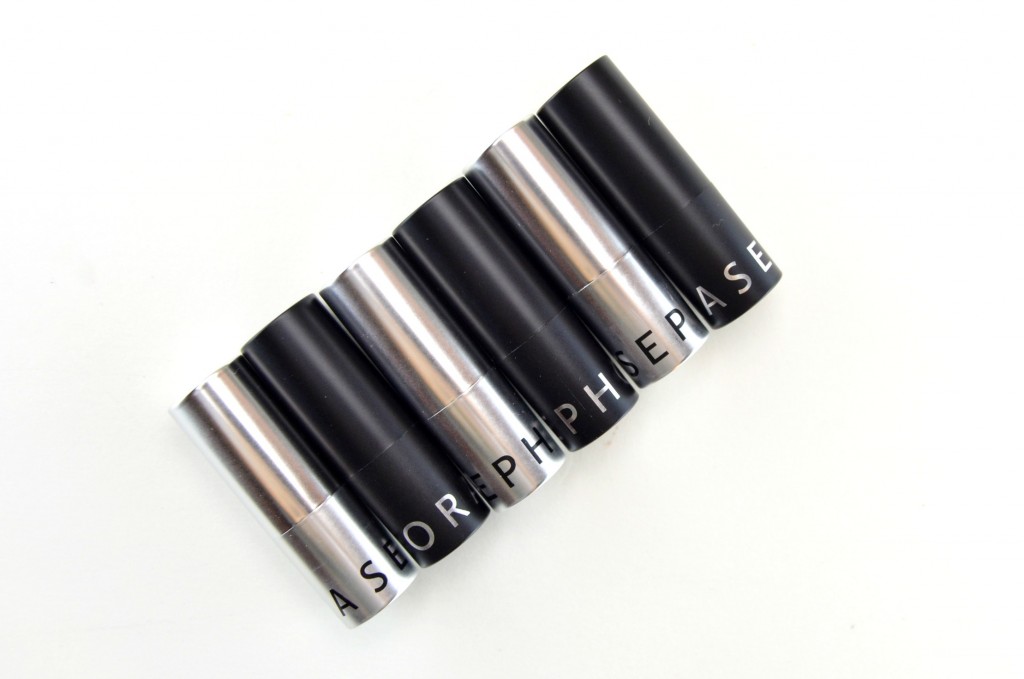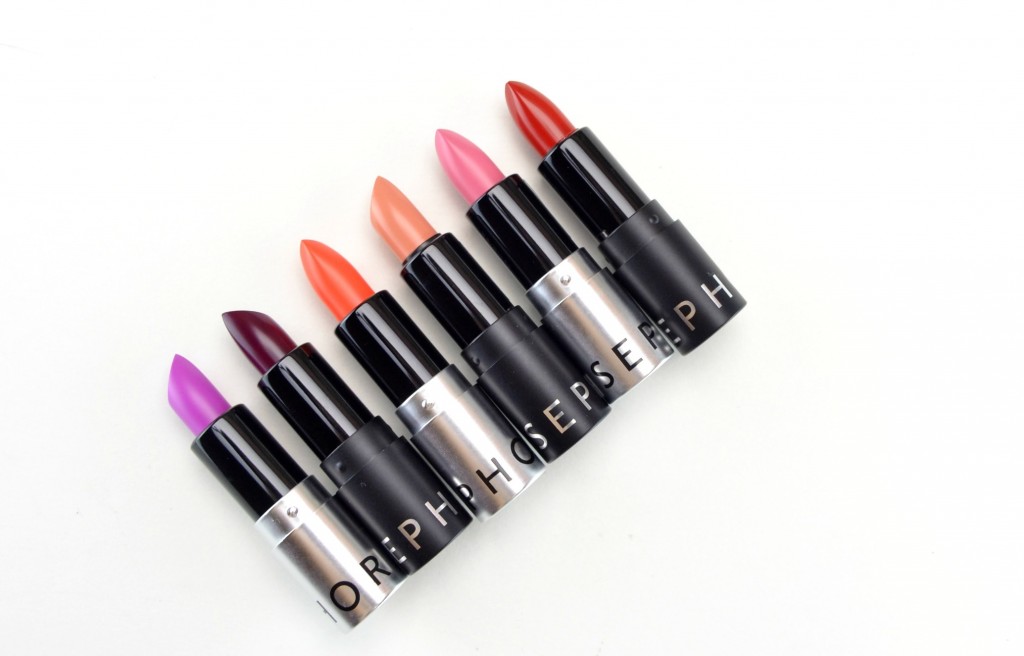 Sephora Collection Mini Cream Lip Stain Set feature 4 of the hottest shades at the moment, include the cult-favourite, Always Red. It really is the perfect holiday red. The precise applicator helps to hug your lips for ultimate precision and full-coverage in a single swipe. Each lipgloss is lightweight, long-wearing and features a nourishing, hydrating and comfortable formula. It retails for $15.