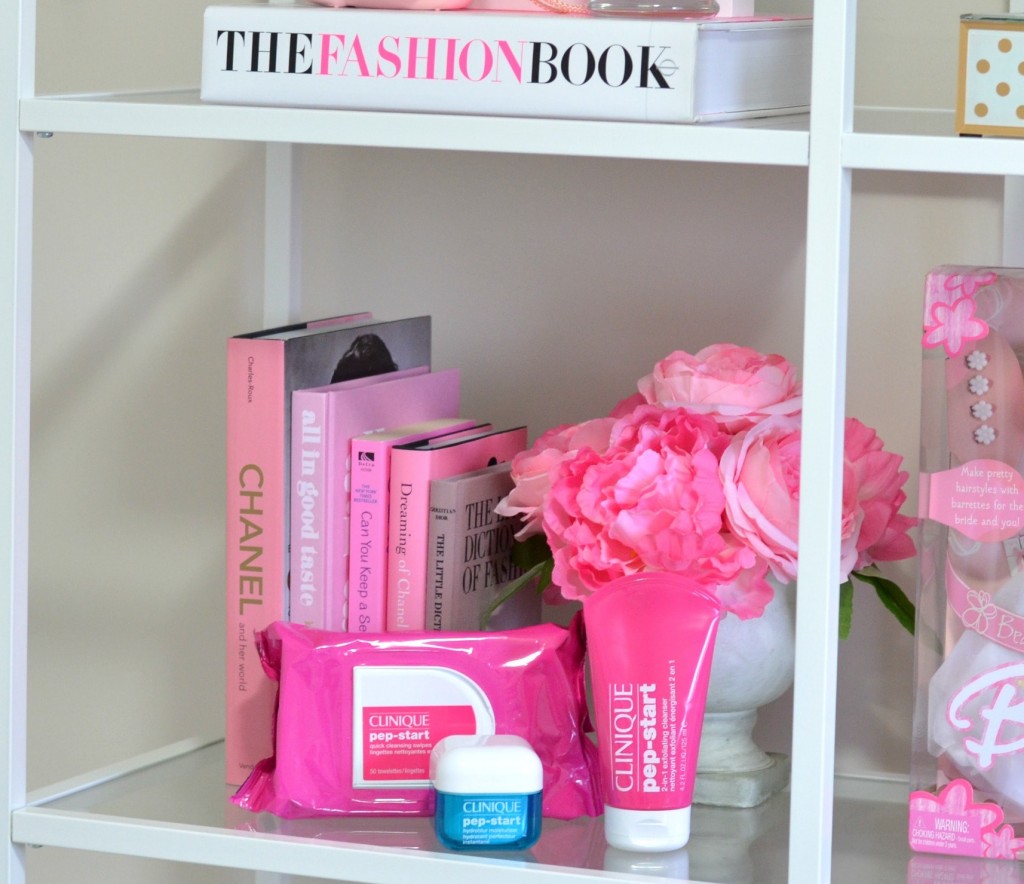 I can still remember the day when my mom took me to the mall and introduced me to the Clinique classic 3-step system. It was my very first skin care routine and I used it all throughout high school. It was my first step into real skin care products and it helped keep my skin hydrated and breakout free all throughout my teenage years. Earlier this year, I fell in love with their Pep-Start Eye Cream that with a single snap, pop and swipe you were on your way to brighter, fresher, more awake delicate under eye area. I was hoping the brand would come out with complimentary products to go hand in hand with this eye cream, and sure enough, they did.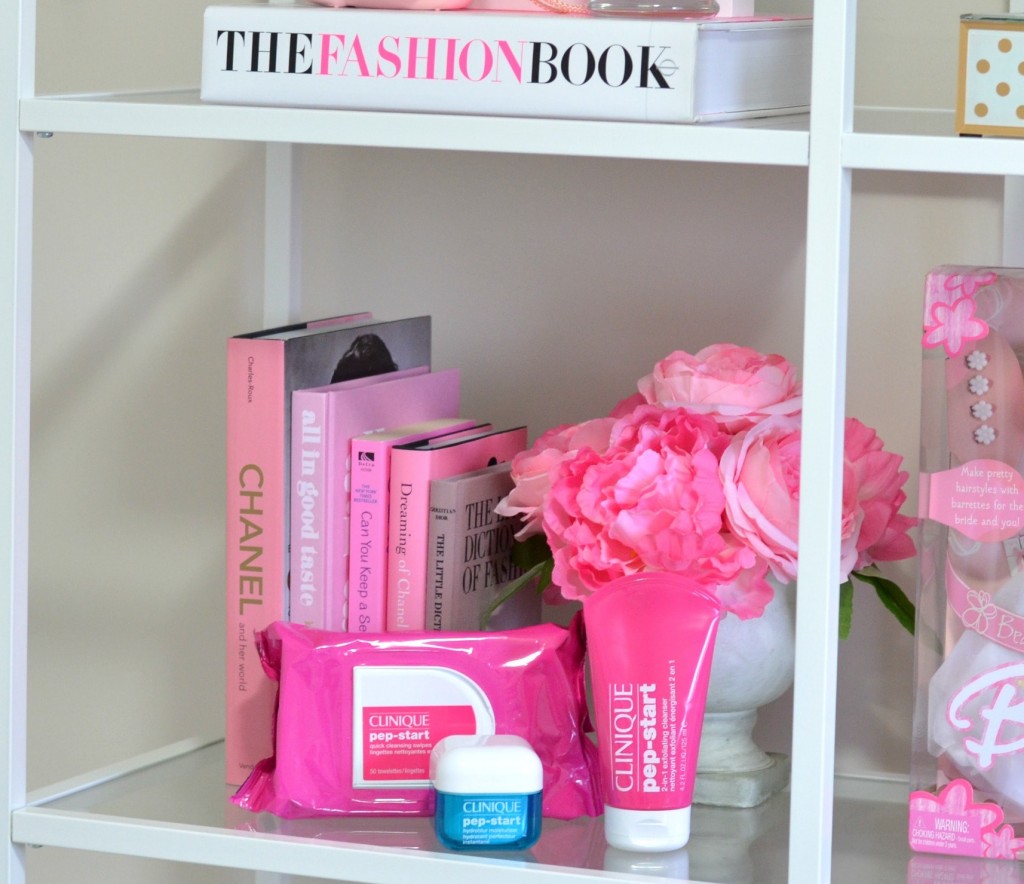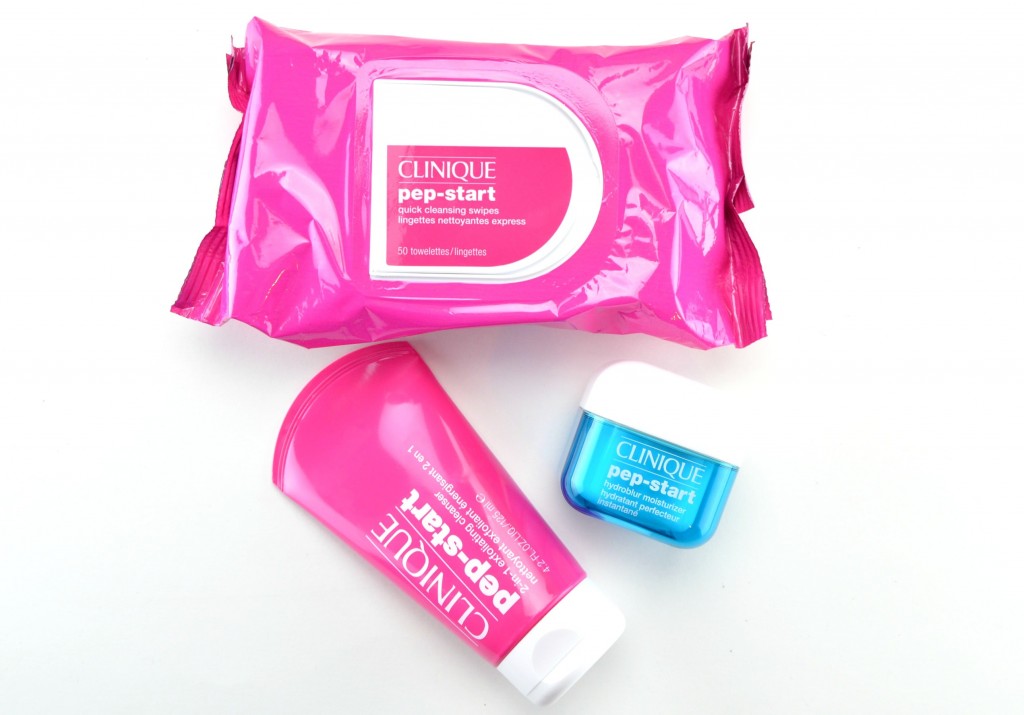 Unlike traditional skin care routines that are designed and targeted towards unique skin care types, wants and needs, the new Clinique Pep-Start Collection is formulated for all skin types (taking the guess work out of which products you actually need). The line has expanded to two cleaning options, a daily moisturizer along with the revolutionary eye cream. Each product comes in fun, bold and bright colours of pink, blue and orange that are simple, easy to use and incredibly effective. Whether you have normal, oily, combination or dry skin with dullness or uneven texture, this lineup will work for you.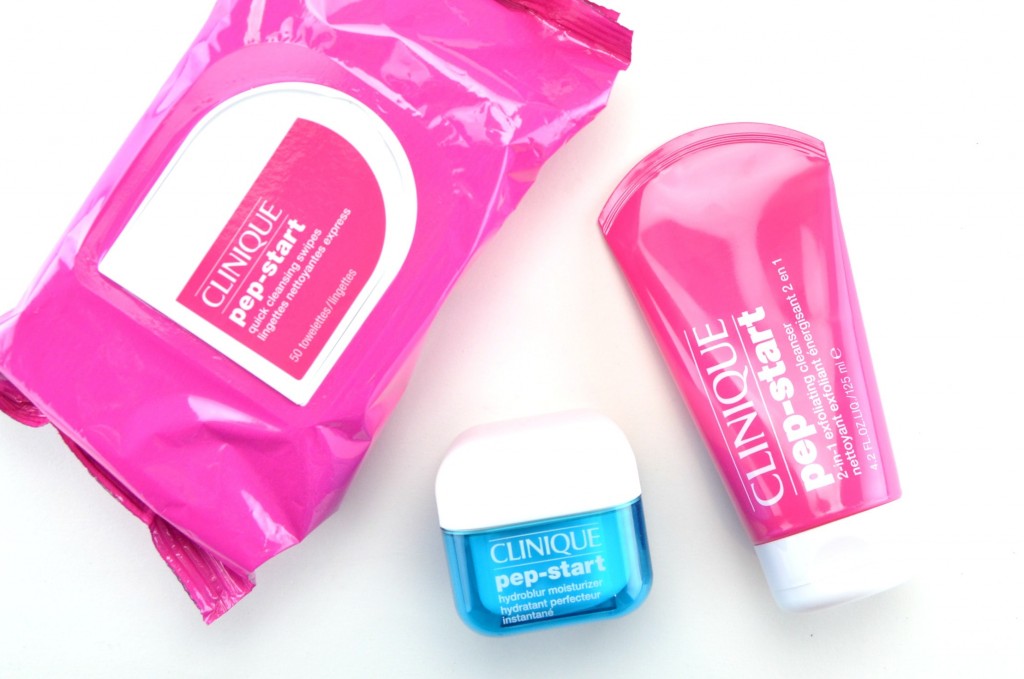 The Clinique Pep-Start 2-in-1 Exfoliating Cleanser is a multi-tasking product designed for in shower use in the morning and combines a cleanser and scrub in one. It features a unique gel-like formula that foams up beautifully, cleansing and gently exfoliating the skin. It not only helps prep the skin by sloughing off any dead skin cells, it also acts as a makeup remover, eliminating all dirt, oil and even full coverage foundation. It leaves your skin feeling incredibly soft, smooth and ready for the next stage of your skincare routine. It retails for $25.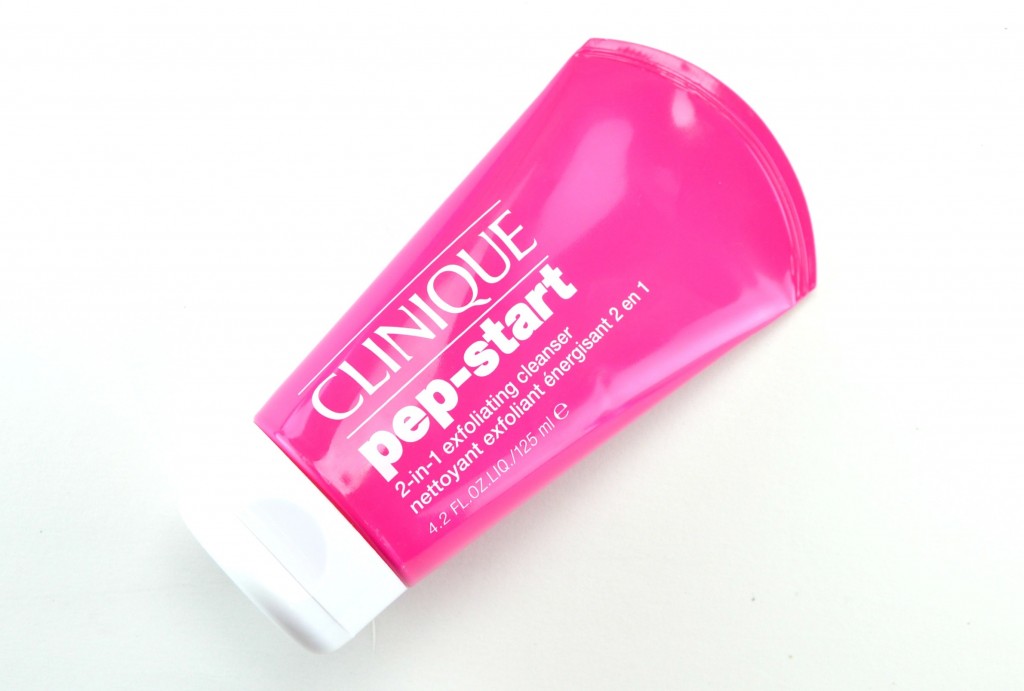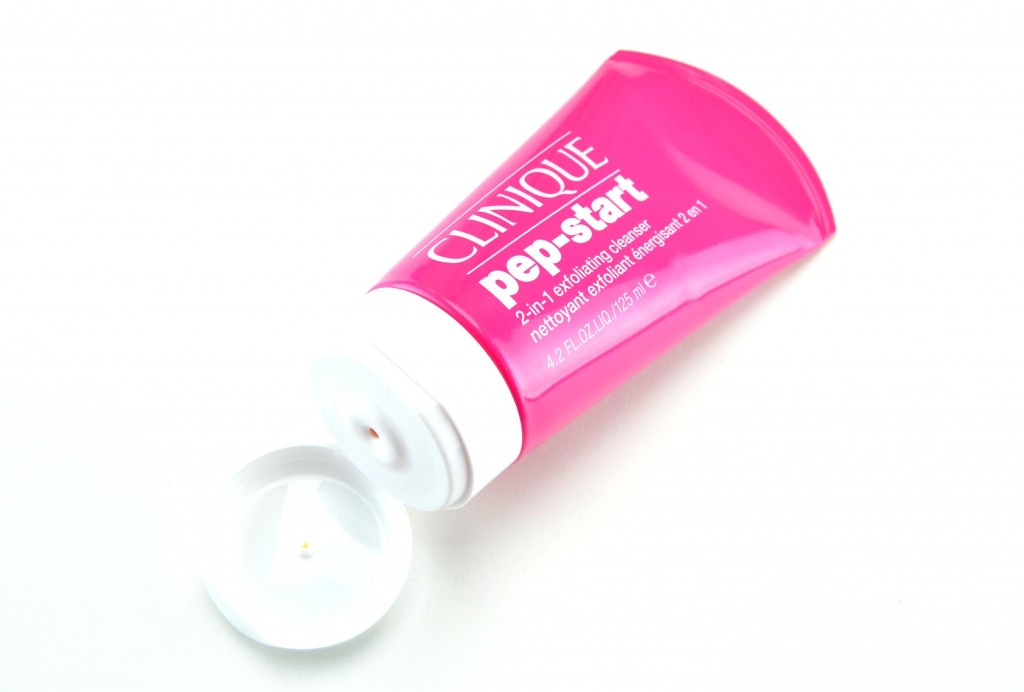 On those early mornings when you're feeling rushed, late nights when you don't want to fuss with an entire beauty routine or on those lazy weekends, Clinique offers Pep-Start Quick Cleansing Swipes to help easily remove makeup and daily grime. It's a mild cleanser and exfoliator that removes excess oil, dirt and debris that can clog pores and cause breakouts if not removed at the end of the day. It's safe and gentle enough to use daily on both your face, neck, chest and even your arms and back. It's quick and easy and comes in a pack of 50, ensuring your head will never hit the pillow with a full face of makeup on again. It retails for $19.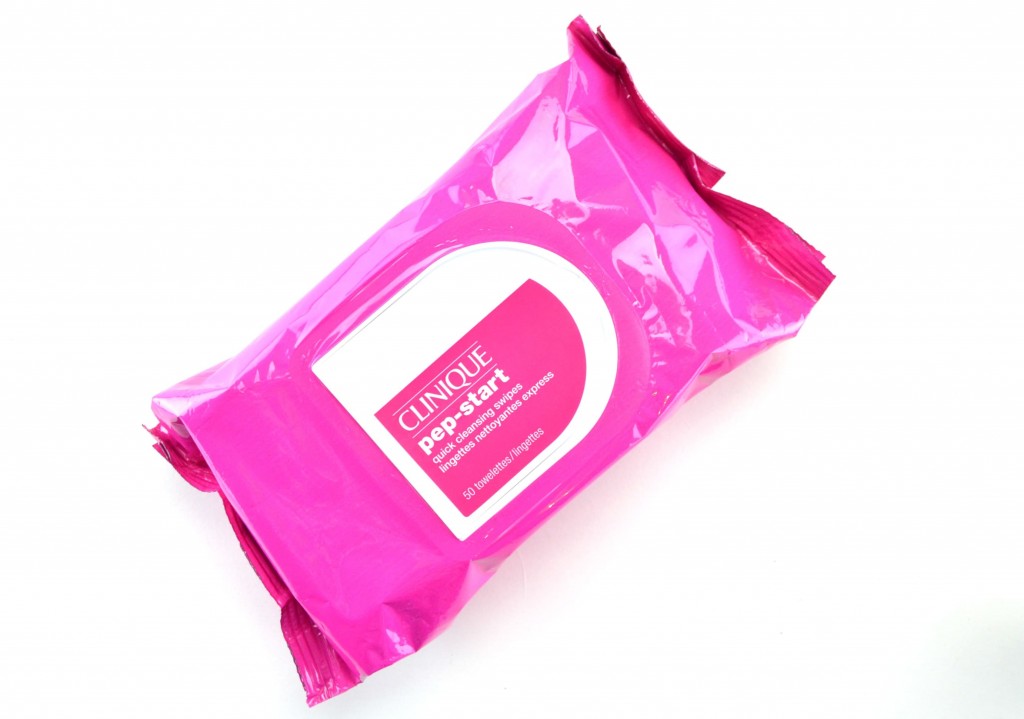 Clinique Pep-Start HydroBlur Moisturizer is an oil-free daily mattifying moisturizer that's not only designed to provide 24 hours of hydration, it also acts as the perfect base for your makeup. It instantly helps to blur imperfections and fine lines, while creating a smooth canvas for your foundation to adhere to. Although it does a wonderful job at adding moisturize back into the skin, it helps to control surface oil for a perfectly naturally matte finish. It has a lightweight, gel-like texture that's perfect to wear alone or under your makeup. It helps clear up any dryness without leaving the skin greasy, sticky or oily. It retails for $39.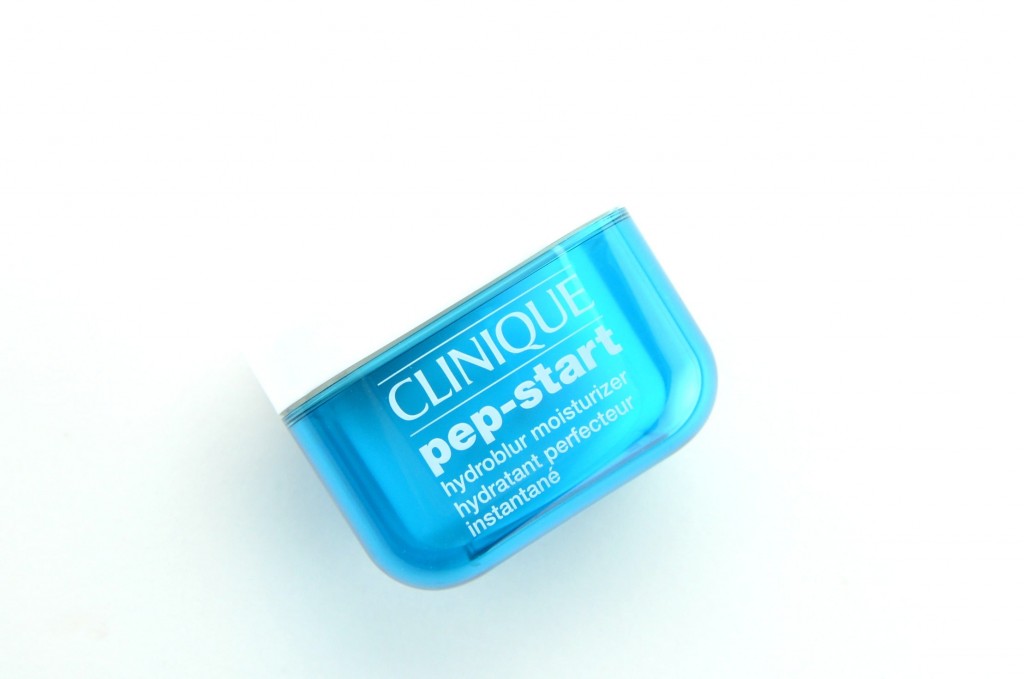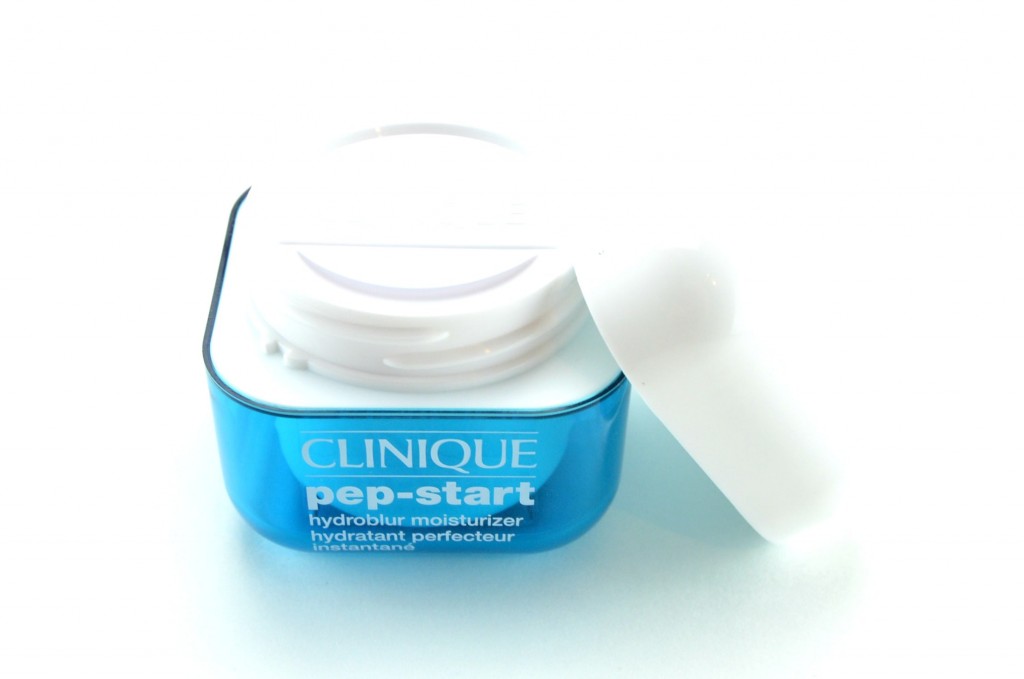 Don't forget to follow up with the Clinique Pep-Start Eye Cream, you can come find out why I'm loving it here.