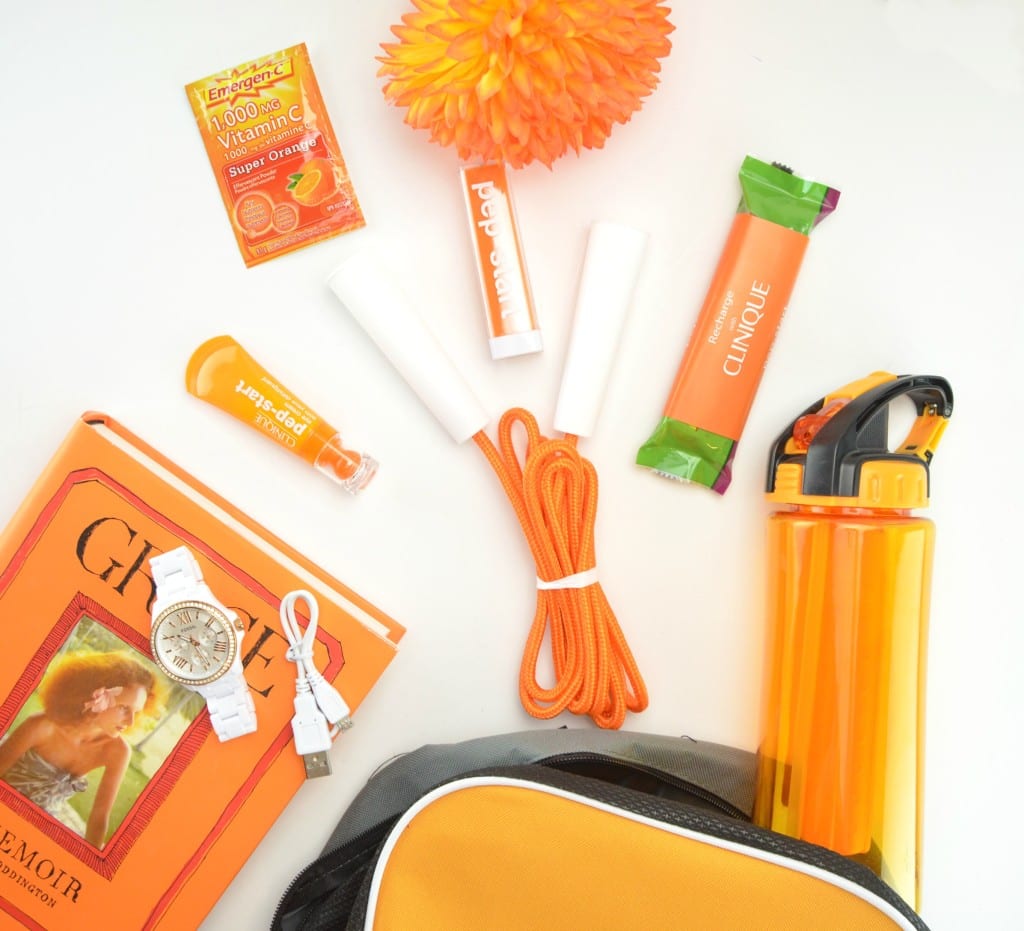 Snap, Pop, Swipe
Although I've only been testing out the new Clinique Pep-Start Eye Cream for a few short weeks, I already have a strong opinion on it. I know in the grand scheme of things, especially when it comes to skincare products, you want to test it out for at least 30-60 days to see the full benefits and effects of it, but this new eye cream is too good not to share right away.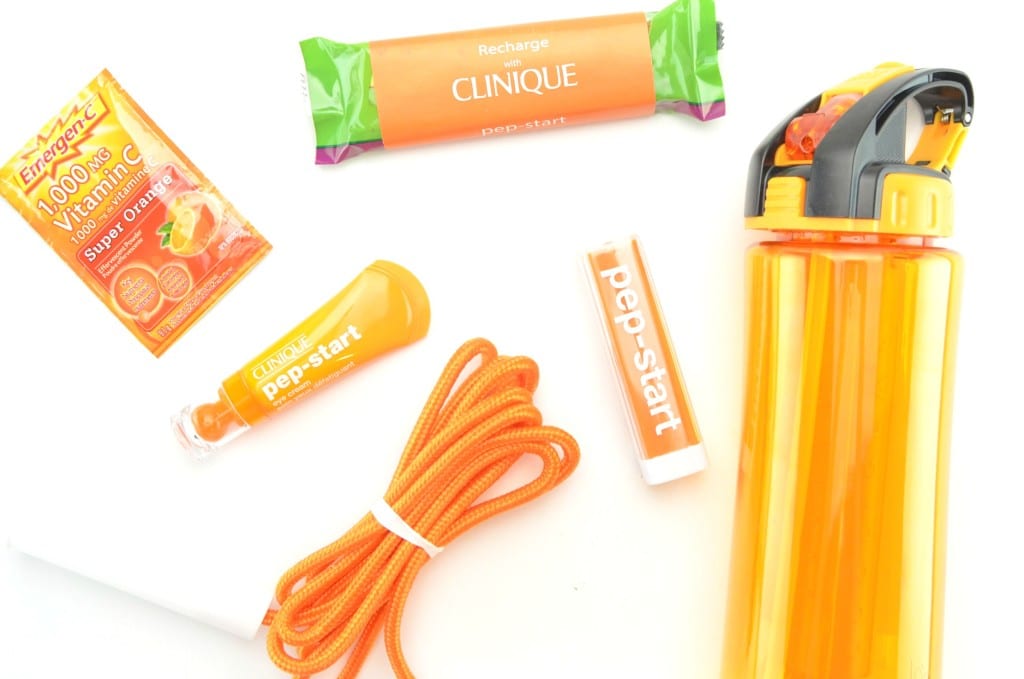 Clinique Pep-Start Eye Cream has an incredibly thick, white creamy texture, that's lightweight and absorbs fairly quickly into the skin. It never feels greasy, sticky or oily. It instantly (and over time) helps to brighten, awaken and refresh tired looking eyes in the matter of seconds. The innovated product couldn't be more easy to use, simply snap, pop and swipe this unique custom-spherical massaging applicator under your eyes and watch as it promptly de-puffs the eye area to help keep them looking fresh and alert the entire day. It's formulated with a blend of 7 peptides to help maintain collagen, which in return, will plump up the skin, helping to diminish fatigue, sallowness and even discoloration under the delicate eye area. Over time it will help firm the skin, control inflammation and improve elasticity.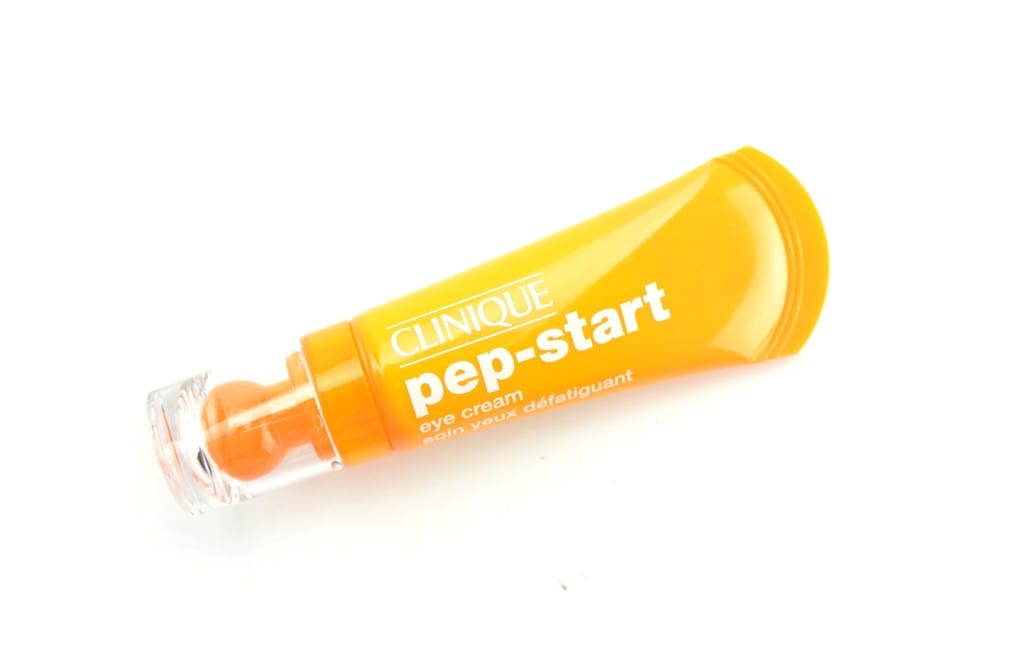 Clinique Pep-Start Eye Cream comes in an a tiny squeeze tube that you "snap" open, "pop" the roller-ball designed applicator and squeeze out the perfect amount of product and then "swipe" in circular motions around the eye area. In just 3 short seconds your eye area will instantly feel more wide awake, and no one will be able to tell if you didn't get enough sleep the night before. It's also formulated with a combination of soothing and energizing ingredients to help keep your eye area calm and balanced. It gives a slight cooling sensation to the skin that helps to soothe, reduce dark circles and puffiness.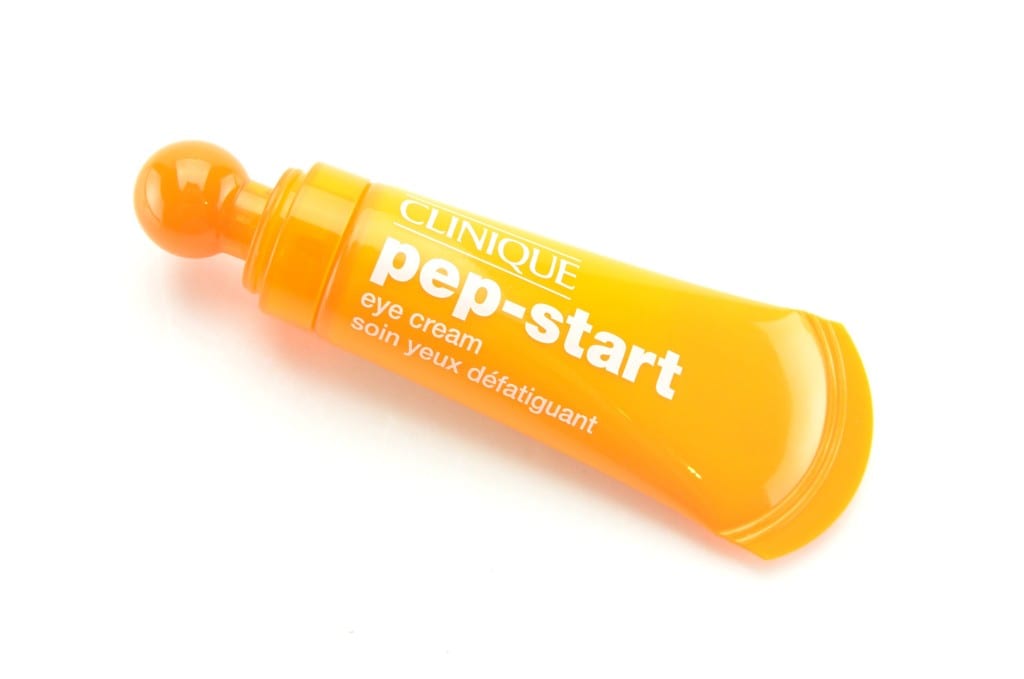 I've never been one to really use a separate eye cream, I usually just apply the moisturizer I'm using under my eye and move on… I know… bad beauty blogger, but the new Clinique Pep-Start Eye Cream leaves me rethinking my skincare routine. Its unique formula helps to brighten, refresh and hydrate my skin in the convenience of a tiny little orange tube. When I'm up late or spent the evening tossing and turning, I know I can always rely on this cream to help diminish dark circles and reduce puffiness. If I need a little pick-me-up during the day, I can even apply this over my makeup. I love that it doesn't leave behind any nasty residue that can interfere with my foundation or cause it to breakdown or separate.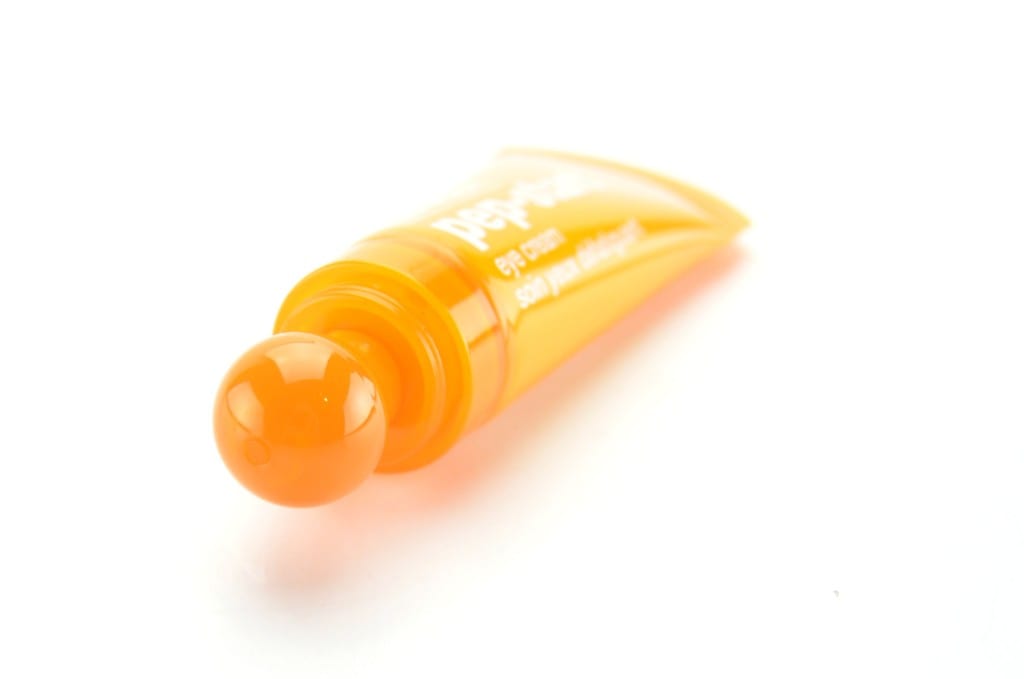 Since Clinique Pep-Start Eye Cream is packed full of peptides, hydrators and brightening elements, it immediately gives the appearance of well rested skin, even when my body is craving 5 cups of coffee. I love the slight cooling sensation, it's quite refreshing in the morning and it instantly leaves me more refreshed and ready to take on the day. It's available exclusively at Sephora and online and retails for $31 for 15ml.