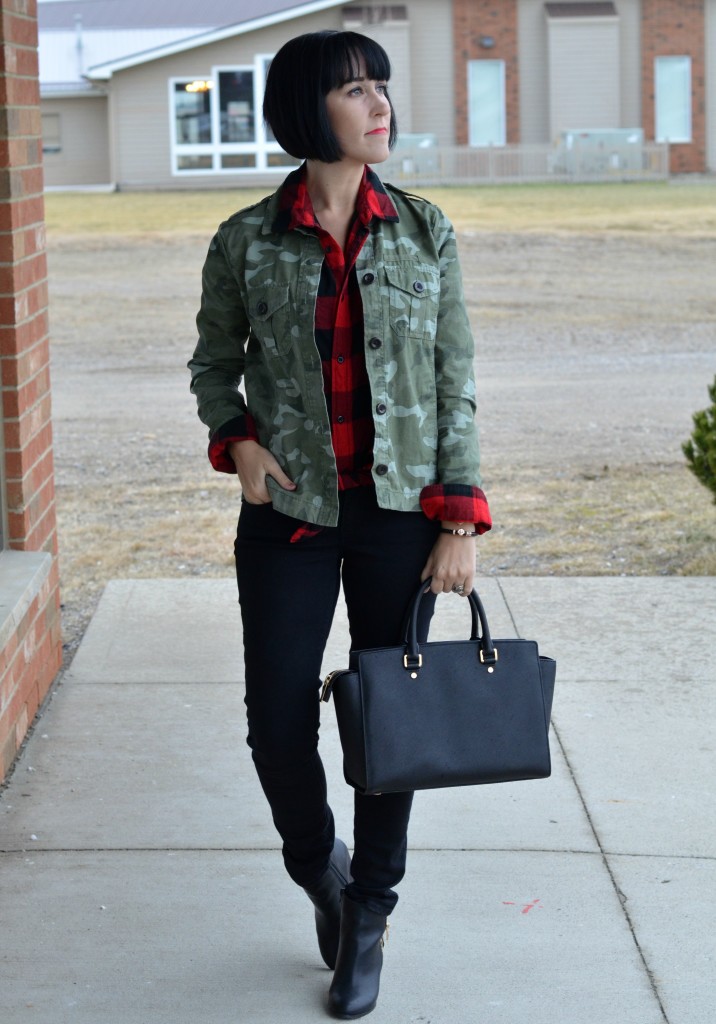 Menswear-inspired looks continue to be a huge focus in the fashion world, particularly in the slightly cooler months, since it's all about layering. Celebrities like Sienna Miller and Kate Moss have been rocking this "trend" for years, and although I can't necessarily rock a bow-tie, oxfords or a grandpa sweater, there's something super sexy about the "borrowed from the boys" look.
Since I'm pretty sure I shrunk my favourite red and black flannel, I quickly headed to the hubby's closet to see what I could find. His slightly oversized, slightly slouchy flannel gave my outfit the toughness and the edge I was looking for today.
I kept the rest of the outfit somewhat girly, by pairing it with my new favourite Michael Hill black and gold watch, alongside my new Endless Jewelry bracelet. Both of these items have been on repeat ever since I got them last week.
So… I want to know, are you (wo)men enough to rock the borrowed from the boys trend?
What I Wore- Flannel- borrow from the hubby, Jacket- The Gap, Watch- c/o Michael Hill, Bracelet- c/o Endless Jewelry, Purse- Michael Kors, Jeans- Levis, Booties- Fergie