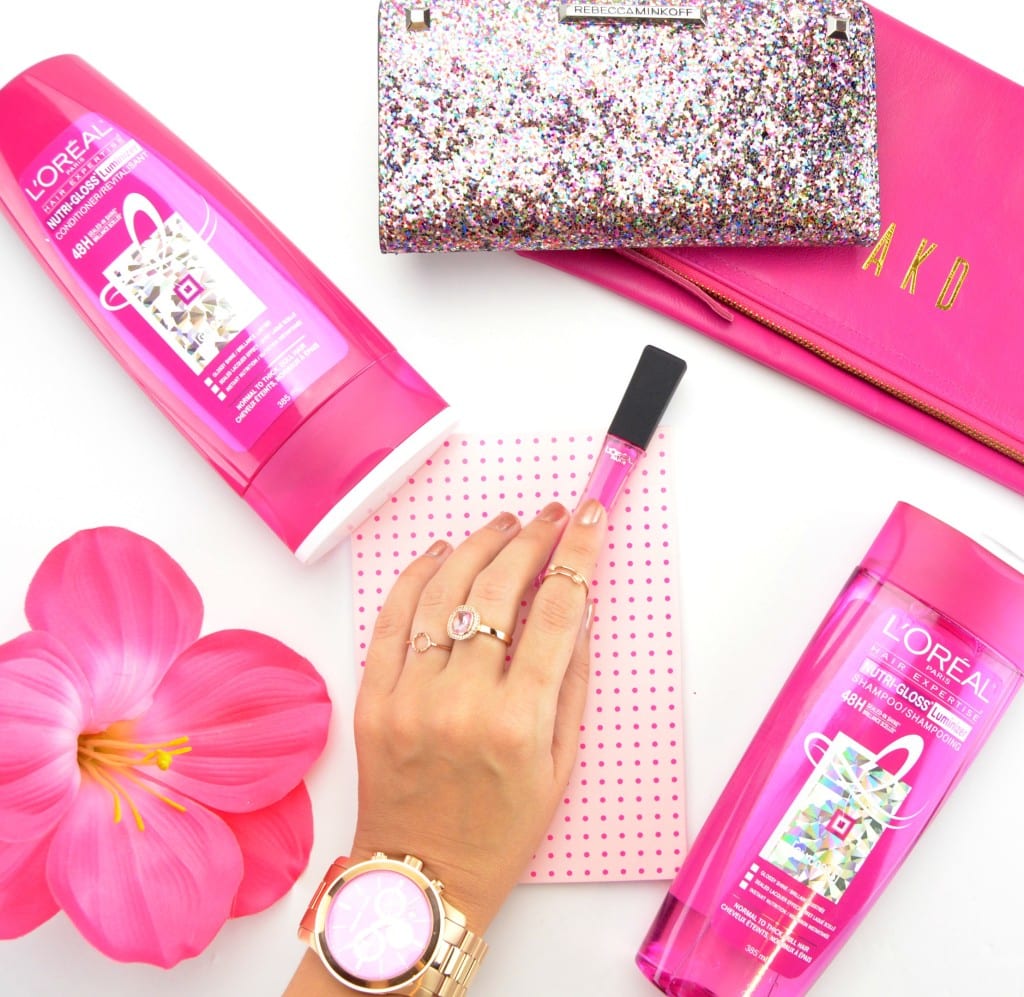 L'Oreal wants you to have extraordinary, envied and desirable hair this spring, which is why they've released 3 new collections to their already popular haircare lineup. Both Hair Expertise Total Repair 5, Hair Expertise Nutri-Gloss Luminzer and EverPure Repair & Defend Collections are designed with specific haircare needs in mind, whether you're looking to strengthen, add shine or cure colour-treated, damaged hair, L'Oreal has the collection for you.
Although L'Oreal Hair Expertise Total Repair 5 collection is not a new line, it does, however, come with a newly, revamped formula that helps to repair and strengthen the hair. Its unique Reparative Ceramide Complex helps to fill in micro-cracks in damaged hair fibers to almost immediately repair and strengthen hair. The lineup features both a shampoo and conditioner, along with 3 treatment products, a Replenishing Mask, Instant Miracle and Cica-Crème, ranging from $5.99 to $9.99.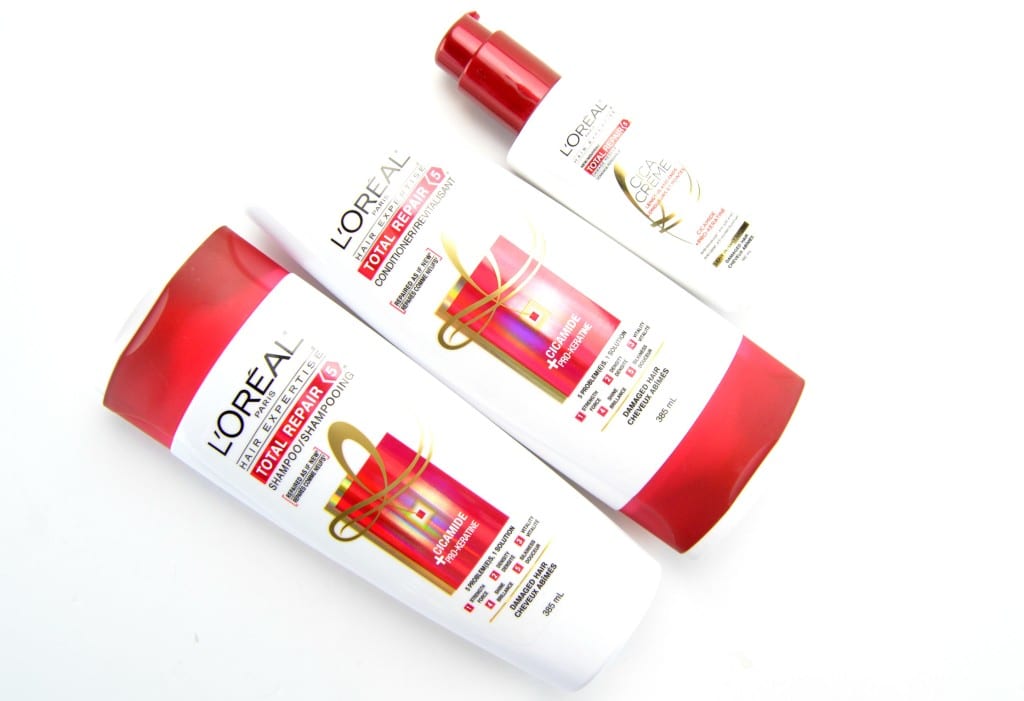 L'Oreal Hair Expertise Total Repair 5 Shampoo has a rich and creamy, almost slippery texture that's incredibly lightweight and applies to the hair with ease. Although it doesn't come to a sudsy lather that I'm used to, it does a wonderful job at removing product buildup, dirt and excess oil. That being said, it does wash clean away, without any sticky or greasy residue. It seems to add a bit of moisture back into my dry hair, without feeling weighted down and feels incredibly soft and smooth, even before conditioning. It has a lovely sweet, almost fruity scent, that's quite refreshing in the morning. While I can't necessarily say if it's made my hair any stronger in these past few weeks, it does seem to leave it looking healthy and shiny. It retails for $5.99 for 385ml.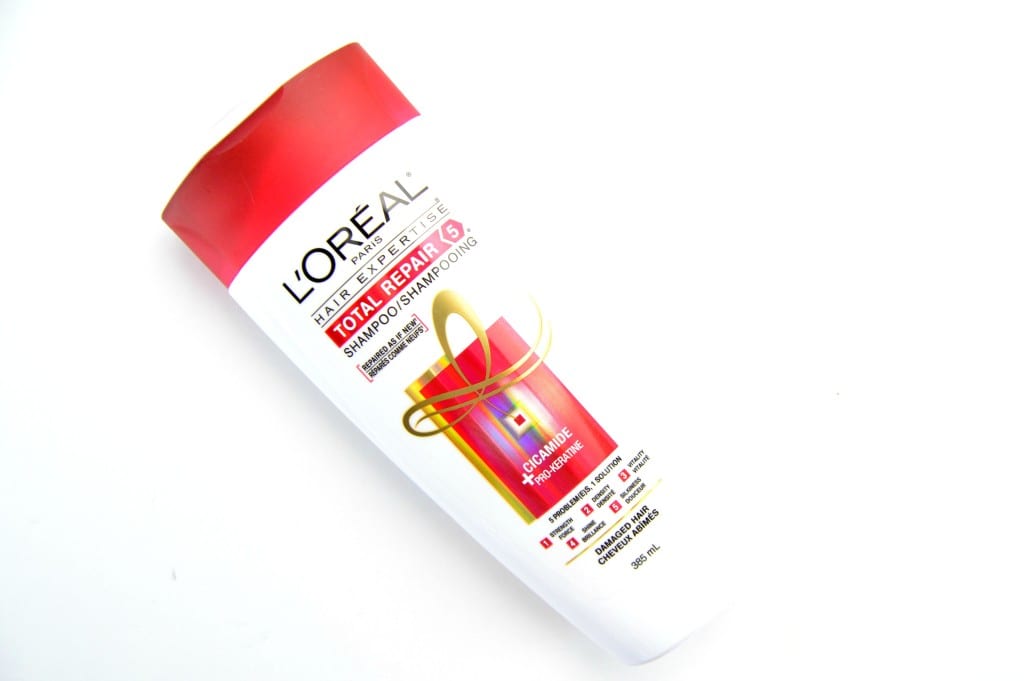 L'Oreal Hair Expertise Total Repair 5 Conditioner has a slightly richer, creamy texture than the shampoo that absorbs almost instantly into each strand to provide deep conditioning. I actually find I only need to leave it on for a few short minutes to get its full benefits. No matter how much I use, it never feels heavy, weighted down or greasy. Unlike the shampoo, it seems to add a ton of moisture and hydration back into my hair with only the smallest amount. It helps to improve elasticity, while combating frizz and fly-a-ways. My hair stays soft, smooth and incredibly shiny the entire day. It retails for $5.99 for 385ml.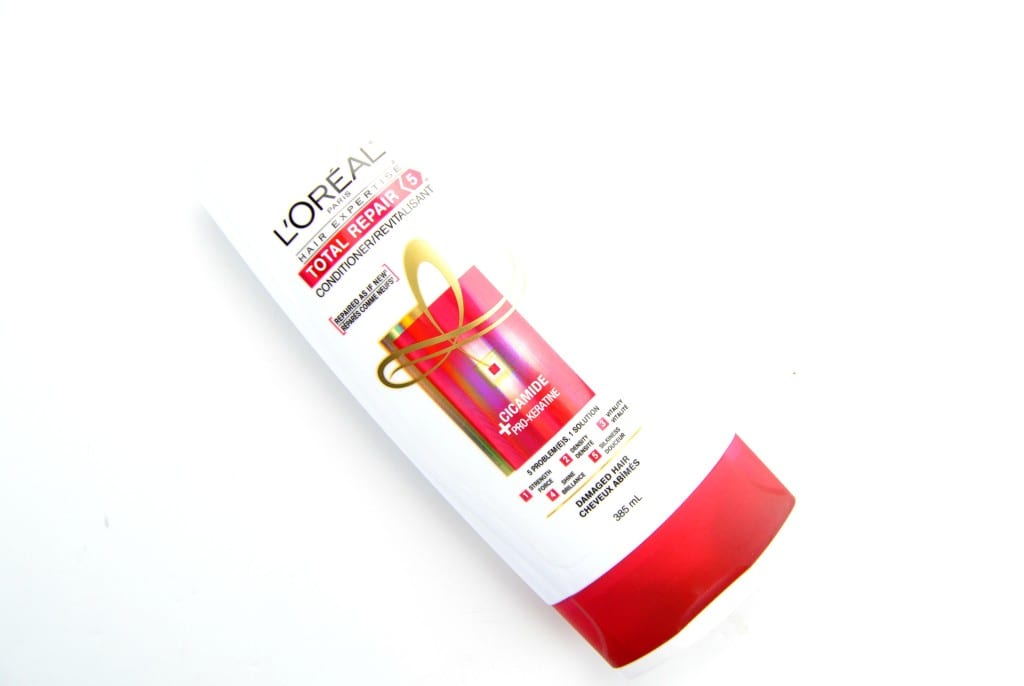 Although L'Oreal Hair Expertise Total Repair 5 Cica-Crème is a light leave-in crème, it's still a little too heavy for my incredibly short, thin hair. I can see this being an excellent treatment a few times a week for those that suffer from dry, damaged hair. It retails for $8.49 for 100ml.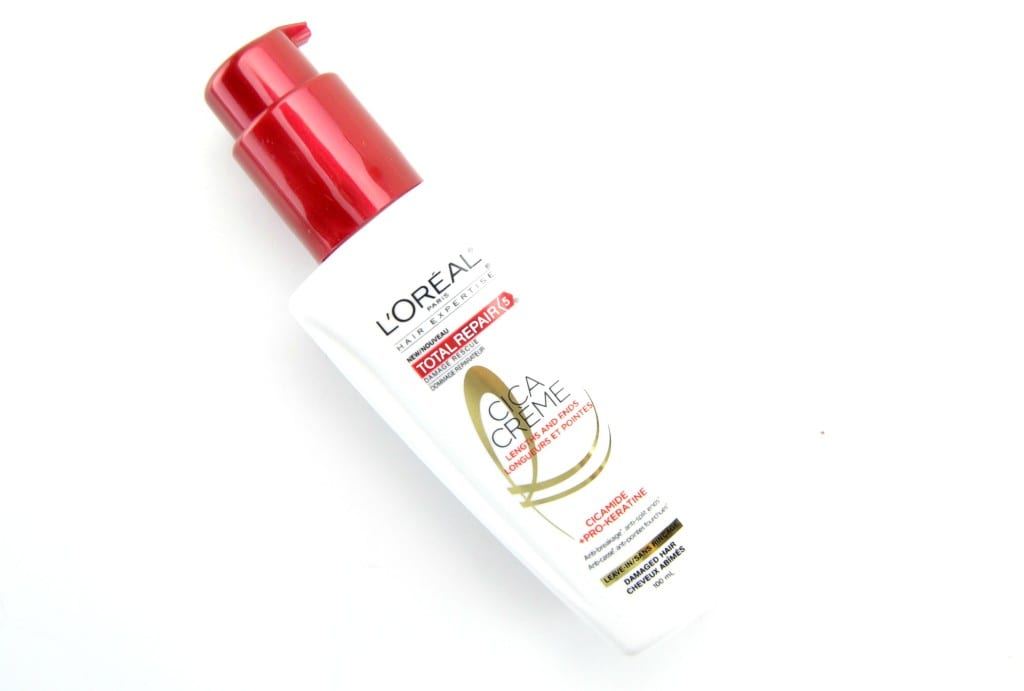 L'Oreal Hair Expertise Nutri-Gloss Luminzer features a unique formula that's made up of glycolic and silk proteins to help provide up to 48 hours of sealed-in luminosity and shine. Glycolic helps to exfoliate the hair fibers, by removing impurities and evening out the hair surface, while silk proteins help to softly condition the hair and instantly nourish it from the outside in. It also helps to enhance and amplify your hair's natural light reflection for an extremely healthy and shiny finish.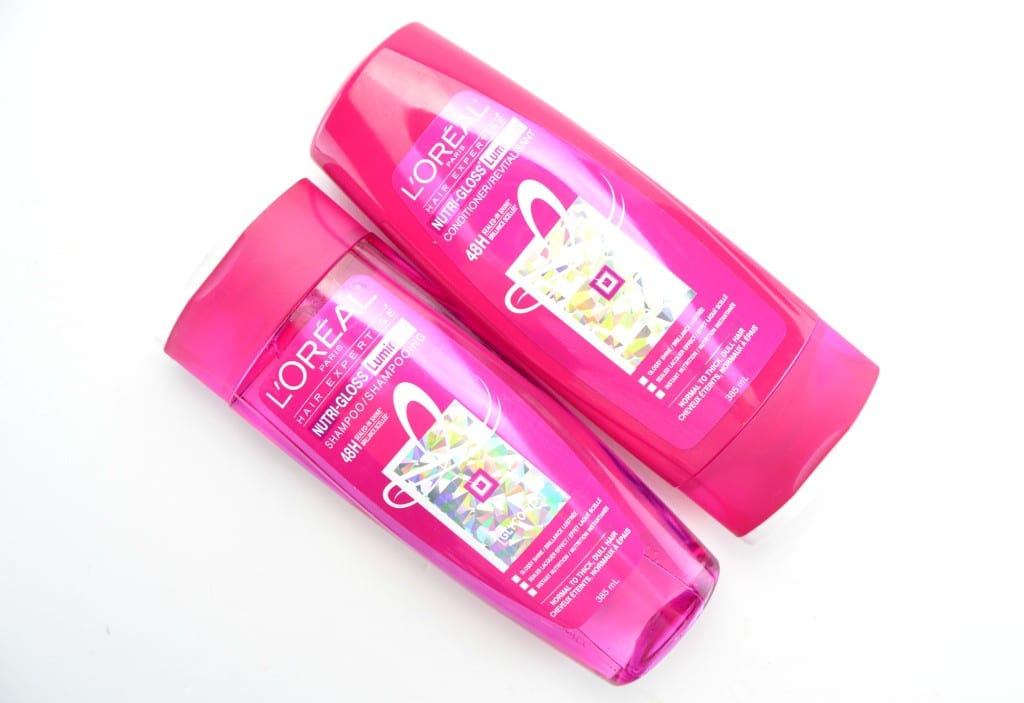 My hair is beyond shiny when using both the new L'Oreal Hair Expertise Nutri-Gloss Luminzer Shampoo and Conditioner. The shampoo has a thin, clear, almost gel like texture, whereas the conditioner is much more thick and creamy. Both do an amazing job at not only cleansing the hair of daily grime and product, but helps to add moisture back into dry, dull hair. Both have an invigorating, almost fruity scent that smells delicious and instantly wakes you up in the morning. After only a short week, I can already tell my hair is softer, silkier, but the best part, incredibly shinier. It provides a natural, healthy glow to the hair with an extra amount of glossy goodness. If you're looking for highly polished, glistening, reflective hair this winter, I highly suggest checking this line out. Both retail for $5.99 for 385ml.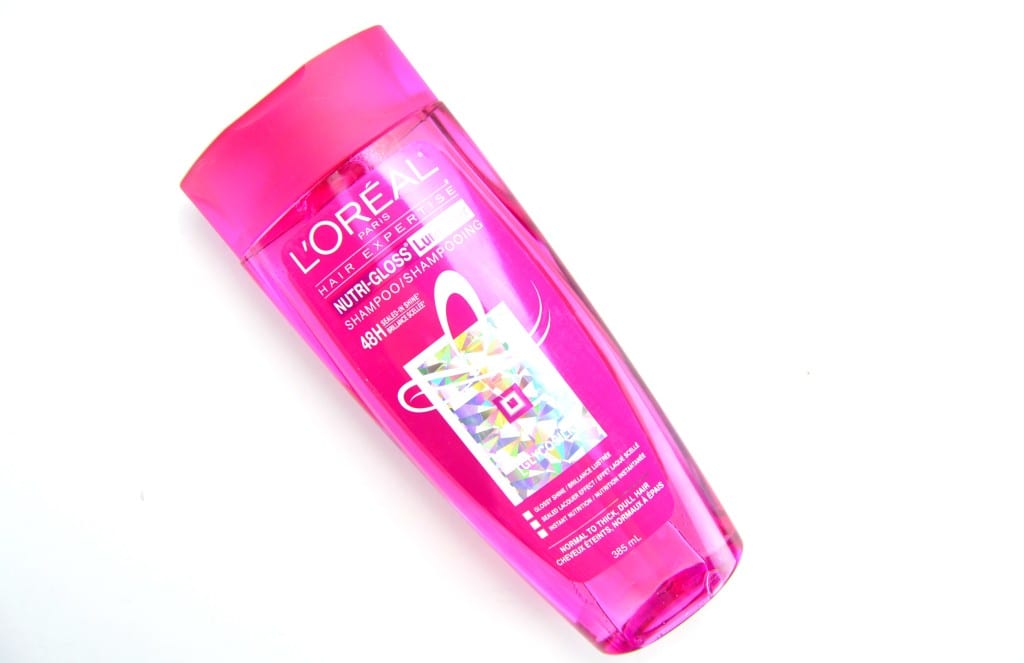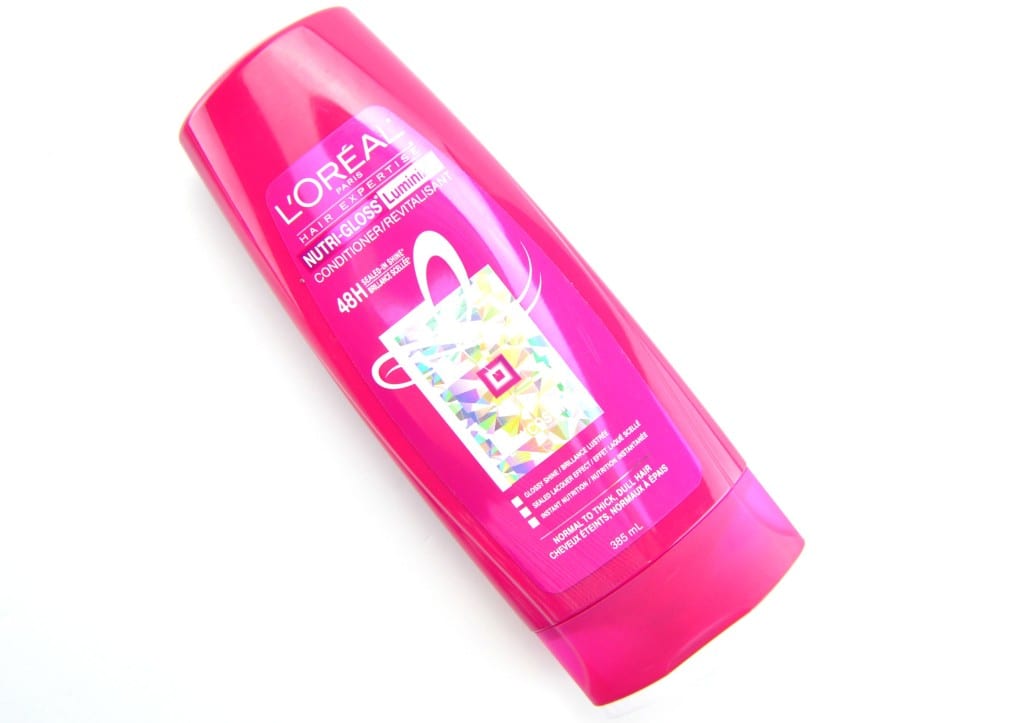 Also, don't forget to check out the new L'Oreal EverPure Repair & Defend Collection, designed for colour treated and damaged hair. It's created without any sulfates, ensuring it's safe for daily use.