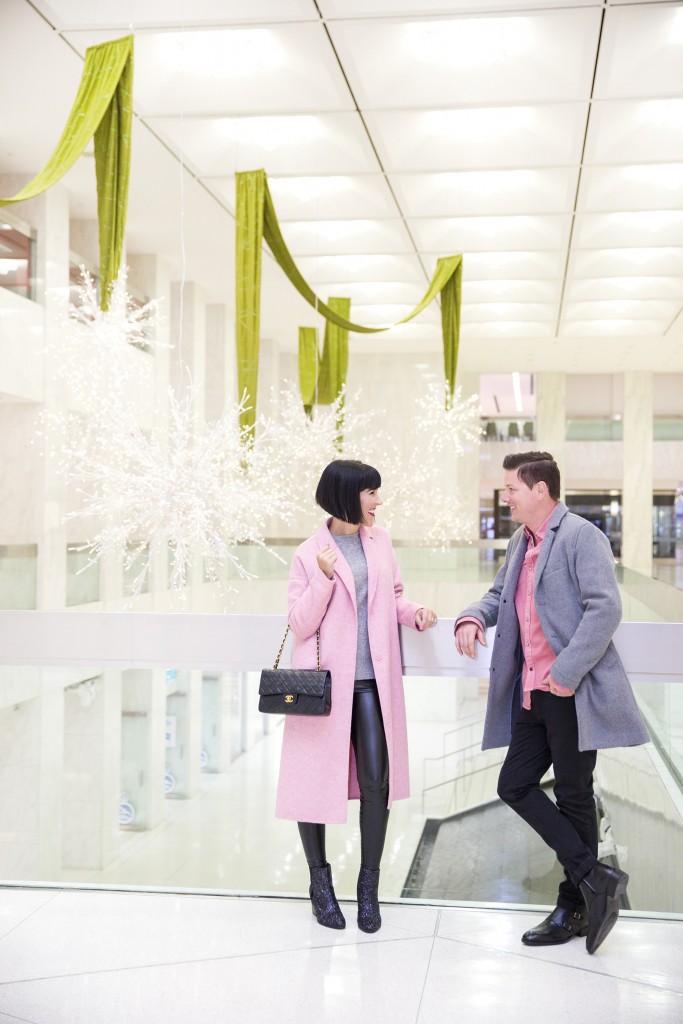 What To Wear To The Mall
Is it just me, or do you struggle with the idea of putting together a comfortable, yet stylish outfit for a full day of shopping? The thought of walking around the mall in stiletto heels horrifies me. The idea of breaking out the sweats frightens me even more. The holidays are all about giving back and trying to find that perfect gift. I can't tell you how many hours I spend shopping in the month of December, both for myself and others.
That being said, I still want to look chic and put together. A simple all-black ensemble or a monochromatic look is probably the safest option. This can also look a little boring and basic. Instead of opting for all one colour, try adding a pop of colour or texture to your look. A statement coat, faux fur vest or glittery boots can instantly add visual interest, without sacrificing comfort.  
Keep in mind if you'll be shopping for just your friends, or will you be adventuring into the fitting rooms yourself. If you tend to also shop for yourself during the holiday season, keeping your outfit in mind is extremely important. Wearing an outfit that is easy to take off and put back on again is key. A loose and comfy sweater like this grey cashmere one is an excellent option. Not only is it breathable, it helps to keep me warm if I decide to take off my coat. It's also lose enough that I can easily slip it over my head without messing up my hair. Vegan leather leggings are the perfect pant. So versatile, yet you don't have to fuss with buttons or zippers. Finish the look off with a statement coat.
Now that we have the outfit, we need the shopping destination. Derek and I recently visited First Canadian Place & Exchange Tower, which just so happens to be open on Saturday during the holiday season. Its weekend shopping at its finest, without the over crowdedness of weekend shoppers. Think holiday shopping without the stress. Although we were there to do a little stocking stuffer shopping, we instantly fell in love with its aesthetic. We had to stop for a photoshoot. I swear it's an Instagrammers dream. Clean lines, stunning architecture, bright and airy walkways, white and grey marble, it's everything you could. Not to mention its array of beautiful stores, personal care services and restaurants. Free parking, free gift wrapping, free coat and parcel check and even a free and fun holiday photo-booth on Saturdays. It's your one-stop shopping destination this holiday season.