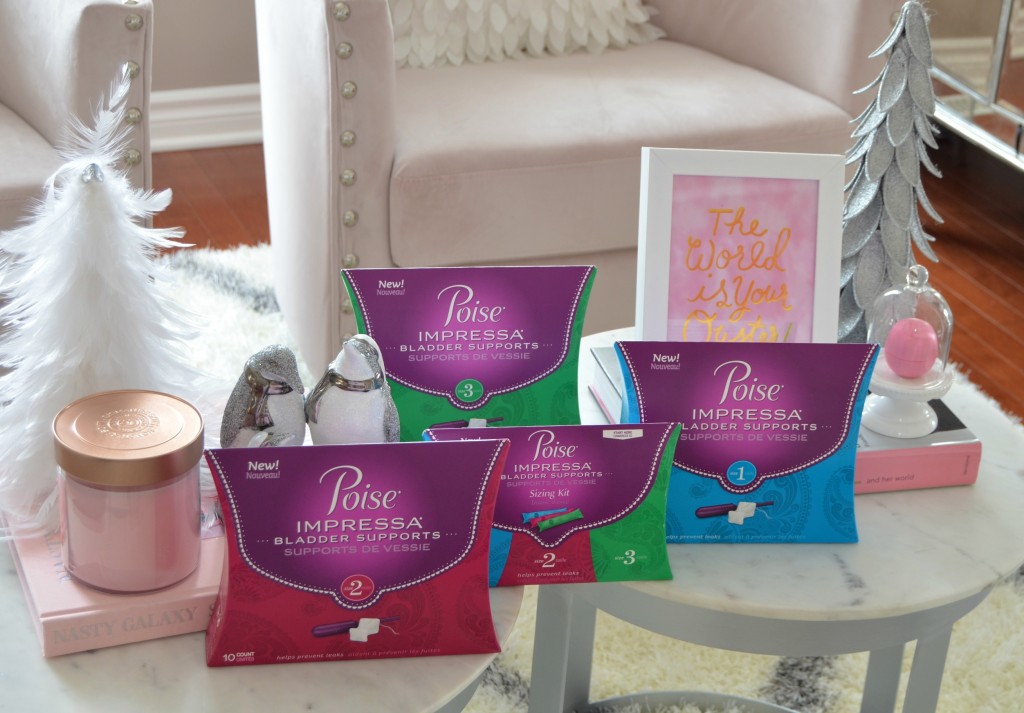 #LiveWithoutLeaks
How many of you have embarrassingly dribbled after coughing, sneezing, exercising or even laughing? You're not alone, urinary incontinence affects 25% of Canadians at some point in their lives. 49% of these people suffer from Stress Urinary Incontinence, aka SUI. This can be caused by weakened muscles from childbirth, injury to the urethra area, medicines, surgery and other unknown causes. Minor changes can be made, like drinking less fluid, urinate has soon as you feel the urge and avoid jumping or running. You can also quit smoking, avoid alcohol, caffeinated and carbonated drinks and spicy food all together. These seem too important to give up tho. Pelvic floor muscle training, medicine and surgery are all other treatment options you can try. But like anything else, these take commitment and time and aren't a guarantee.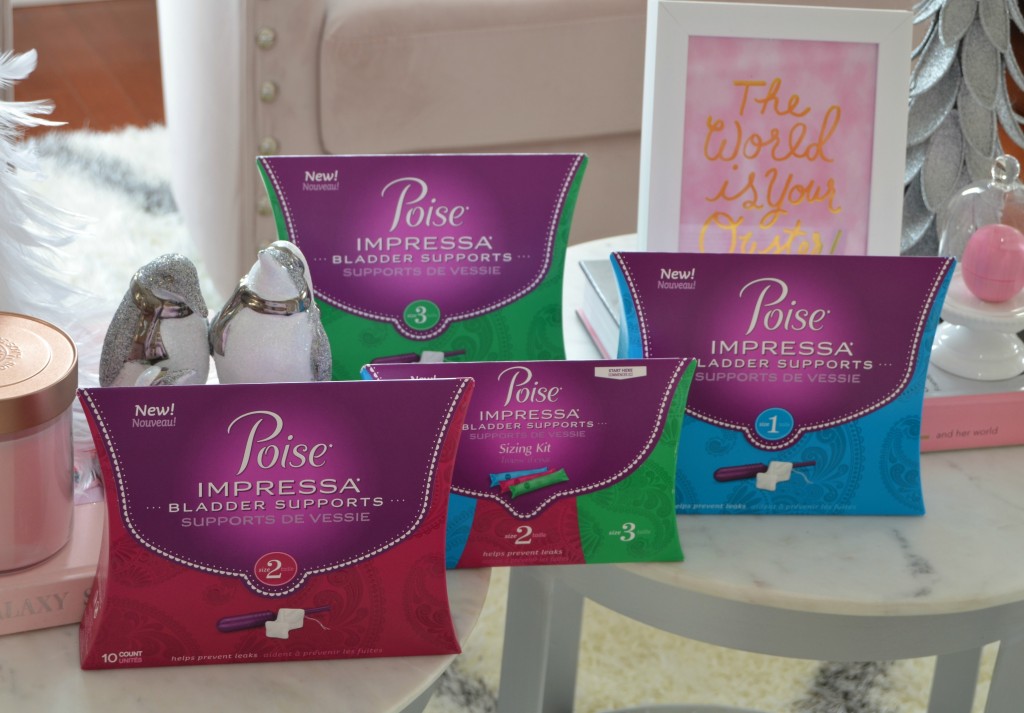 My mom started experiencing SUI as soon as she hit 65. It's not an everyday occurrence, but when she gets excited or laughs too hard, there is a little trickle. She's found it extremely irritating, but doesn't want to give into the fact she's getting a little older. Not wanting to resort to invasive surgery or wear those large absorbent briefs (or as we like to call them) diapers, her only option has been to resort to pads. Both of which are extremely bulky, awkward and annoying. She still wants to wear her form-fitting skinny jeans and body-conscious dresses, but without the bulk of a pad. She can now discreetly and comfortably help stop her leaks with the new Poise Impressa Bladder Supports.
Poise Impressa Bladder Supports are designed and created for women in mind. They're inserted into the vagina the same way a tampon would be.  Once inserted and "locked" in place, it helps to put pressure on the urethra. This helps and stops the urine from leaking. Unlike traditional pads and briefs that only absorb leaks, these actually help prevent the leaks from happening. No more sitting in your own pee. Much like tampons, it's important to find the correct fit. The Poise Impressa Bladder Supports Sizing Kit, which retails for only $9.99, comes with 3 different sizes. This ensures you find your ideal size, depending on your own unique body design. Once you find the perfect fit, just insert and forget about it.

My mom has been busy putting Poise Impressa Bladder Supports to the test over these past few weeks. She will be sharing her experience and up-date soon. From what she's told me, it's the first time in almost a year she has the freedom and confidence to keep up with her busy and active lifestyle. All without the fear or worry of bladder leaks. In the meantime, you can learn more about SUI and Impressa at Impressa.com. I'd love to hear your experience. Feel free to share on social using the hashtag #LiveWithoutLeaks. Let's take back our bodies and the stigma that comes with stress urinary incontinence.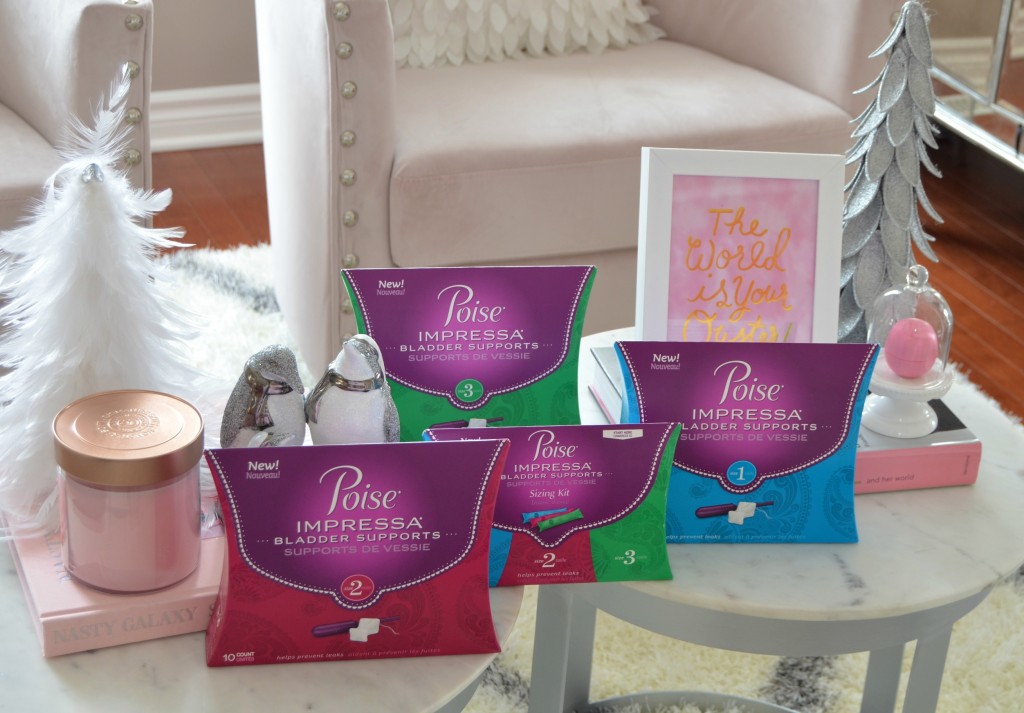 "This post was sponsored by Poise Impressa as part of an Ambassador Activation for Influence Central. I received complimentary product to facilitate my review."