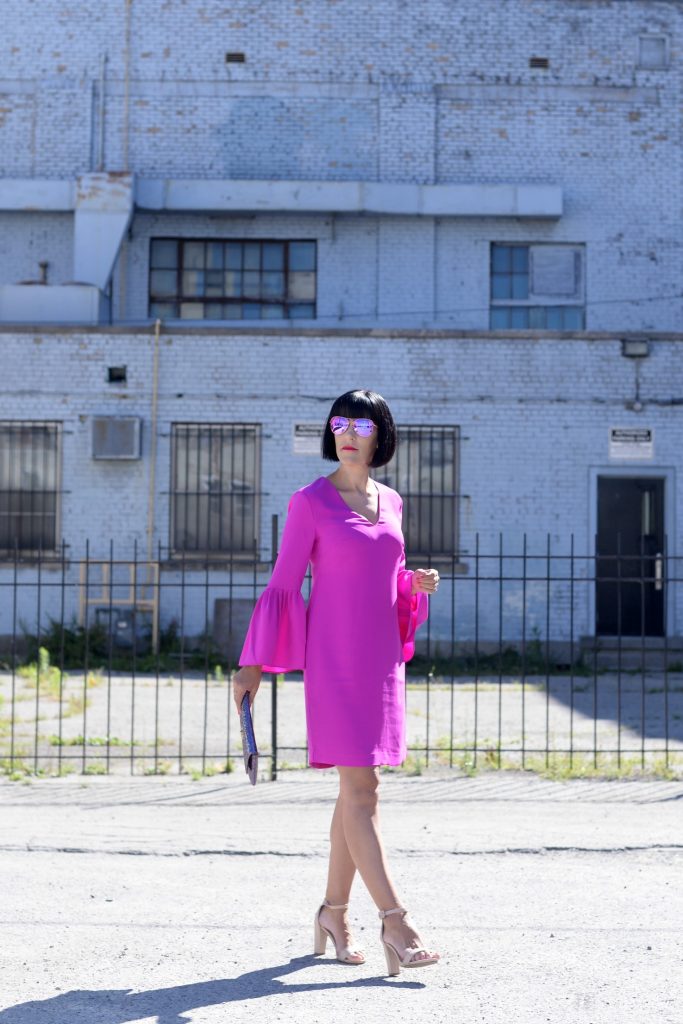 Banana Republic Dress
Pink has been my favourite colour for as long as I can remember. It's feminine, romantic and oh-so-girly. One might say it's the perfect combination of both red and white. The power and passion of red, softened by the purity and completeness of white. It's filled with passion and energy and I can't help but smile when I'm surrounded by it. If you're been following this blog for some time or follow me on Instagram, you know pink makes me happy.
Pink is a sign of hope and this positive colour inspired a warm and comforting feeling, so it's no wonder why it makes you happy when you wear it. It gives the sense that everything will be okay and that dreams really do come true. It can help calm and reassure your emotions and relive the sense of aggression and anger. It's been said that large amounts of pink can have a calming effect, which is why I love to surround myself in this beautiful colour.
I want to know, do you have a favourite colour that instantly leaves you feeling happy?
What I Wore- Dress- Banana Republic, Michael Kors Sunglasses- Sunglass Hut, Clutch- Charming Charlie, Bracelet- c/o Sears, Heels- Le Chateau