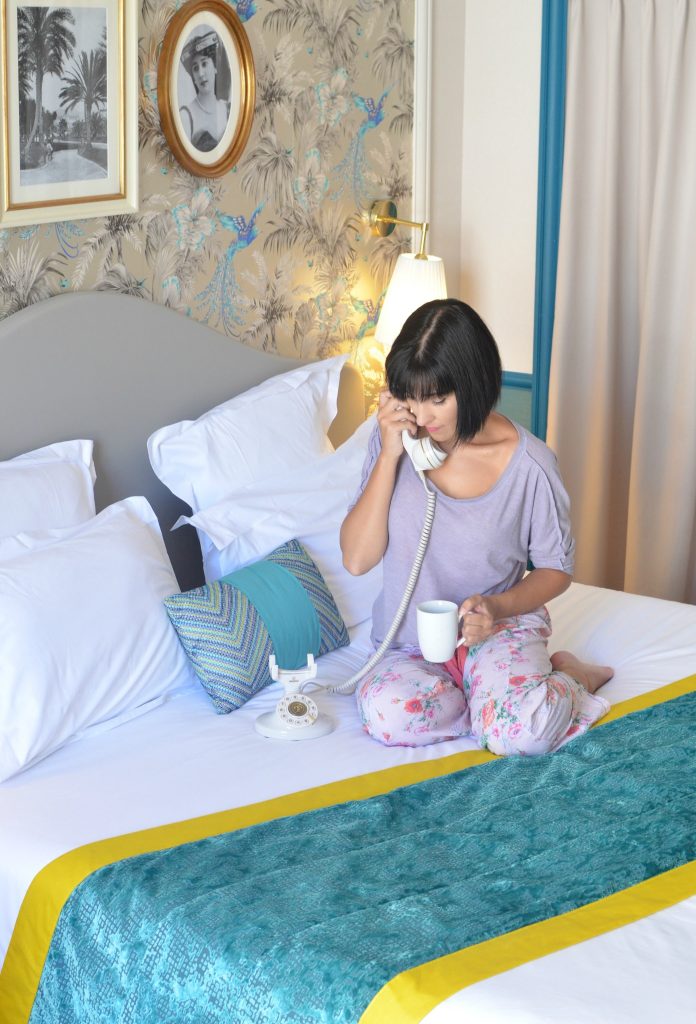 Nice, France
Located in Carré d'Or, Hotel Otero is an excellent option for those looking for a place to relax and unwind after a busy day of exploring Nice. It's close to everything and only minutes away from white sandy beaches, old town and a ton of shopping. It's inspired by La Belle" Otero, performer of shows that were revered during the Belle Epoque. The stunning décor is inspired by the lavishness of Nice's villas in the early 1900's. Classic mirrors and paintings cover the walls of the hotel, while art deco lamps and photos, from that era, take you back to the dawn of the 20th century. It offers comfortable rooms with cute French balconies and bright and cheerful décor. From 2PM to 6PM the hotel offers Happy Time which is accompanied by sweet pastries and drinks.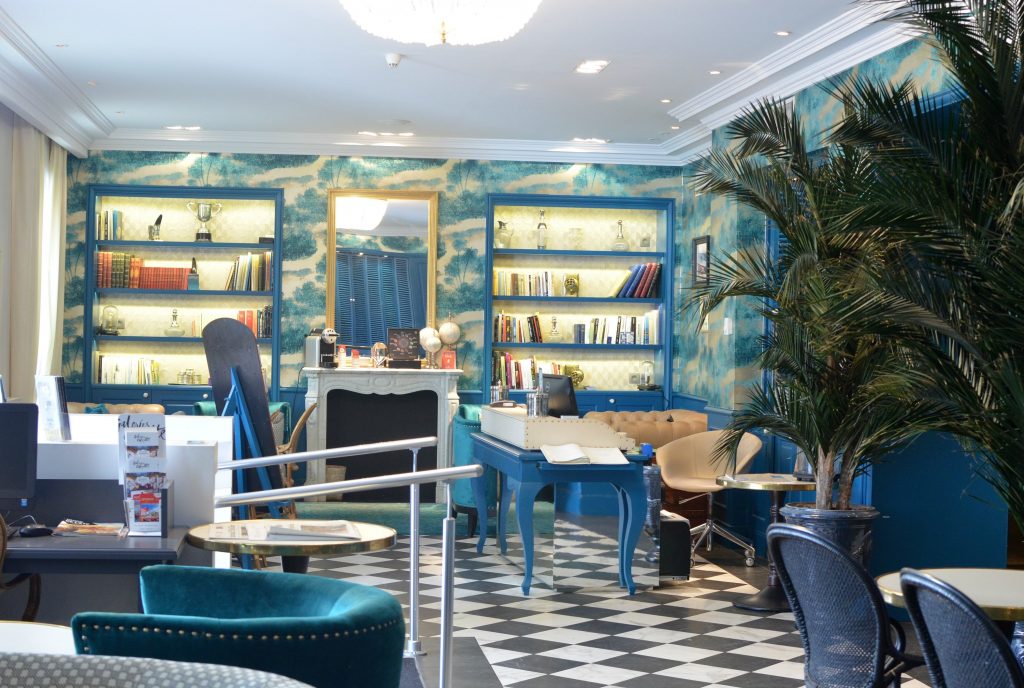 As soon as you walk into Hotel Otero you're immersed into the 1900's with its fun and playful teal décor. The reception desk is right when you first walk in, where the staff is wearing a classic uniform and are extremely knowledgeable. The entire lobby is surrounded by lavish greenery, various libraries and rich, teal velvet armchairs. There's also a working fireplace that feels incredibly warm and comforting. The hotel offers you all the necessary information to make the most out of your stay, along with insider tips on what to see and do while visiting Nice.

Upon opening our bedroom door, we were blown away by the retro, yet feminine, décor. From the 4-foot headboard, to the intricate bird's paradise wallpaper behind the bed, to the colourful lounging chair, no detail went unnoticed. Original fixtures, delicate mirrors, unlimited sitting, every decorative element of this room added value and originality. The bathroom features a large walk-in shower with expensive black and white tiles throughout. The room feels anything but small, and thanks to the large windows, overlooking a sunny terrace, you get a lot of natural daylight.

Hotel Otero's big comfy beds, nice size bathroom and cute little terrace is just a few of the reasons why this is a must-stay hotel when visiting Nice. The staff is beyond friendly, it's affordable and with the perfect location to explore the city. It's a comfortable and quite place to lay your head at night, while still being in the midst of all the excitement.

Hotel Otero is a part of the Happy Culture Collection, which means when you stay here, you can enjoy all the amenities from any one of Happy Culture hotels at no extra cost. At Hotel Otero we enjoyed "Happy Times" in between the hours of 2PM and 6PM which included an array of tasty treats. Anything from muffins, pastries, candies and coconut rocks awaits you, along with a large selection of hot and cold drinks. Of course, each hotel has their own "Happy Times", which you can take full advantage of.
If you're looking to recharge your iPhone while you're out and about, or simply a place to take a quick break and recharge your batteries over an espresso, make sure you download the Happy Culture app. While you're exploring, simply locate the closest hotel near you and take advantage of all these amazing amenities for free. The hotel staff is there to welcome you with delicious snacks, treats, drinks, even umbrellas if need be.