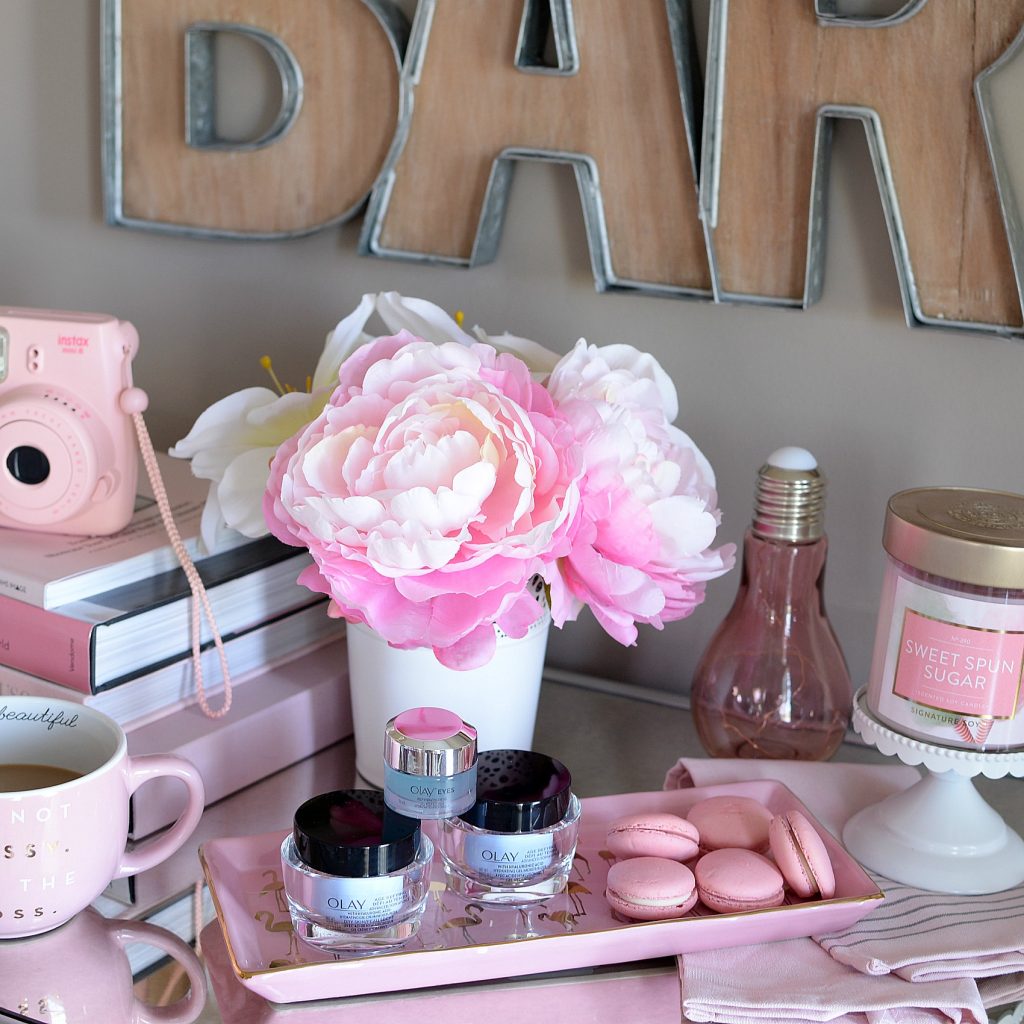 Olay Age Defying
Finding that Holy Grail skincare routine can take months, if not years. And when you do finally nail it, there's always a new brand or product on the market to test out. It can be a tad overwhelming and a daunting task at times. With my upcoming travel to California, I knew I wanted to get my skin healthy and glowing, so when Olay asked if I would test their new super hydrating moisturizer and eye cream, I jumped at the chance!
As we know, hydration is key when it comes to healthy and radiant skin. I look for a line that features hyaluronic acid, a moisture-binding ingredient which has the ability to attract and retain high moisture levels. Not only does the new Olay Age Defying Advanced Hydrating Moisturizer have it, it also has Vitamin B3 and E AND comes in two different formulas. The gel formula is perfect for those with normal skin, whereas the gel-cream version is  for those with dry, dehydrated skin (aka me). I absolutely loved the incredibly lightweight and oil-free formula!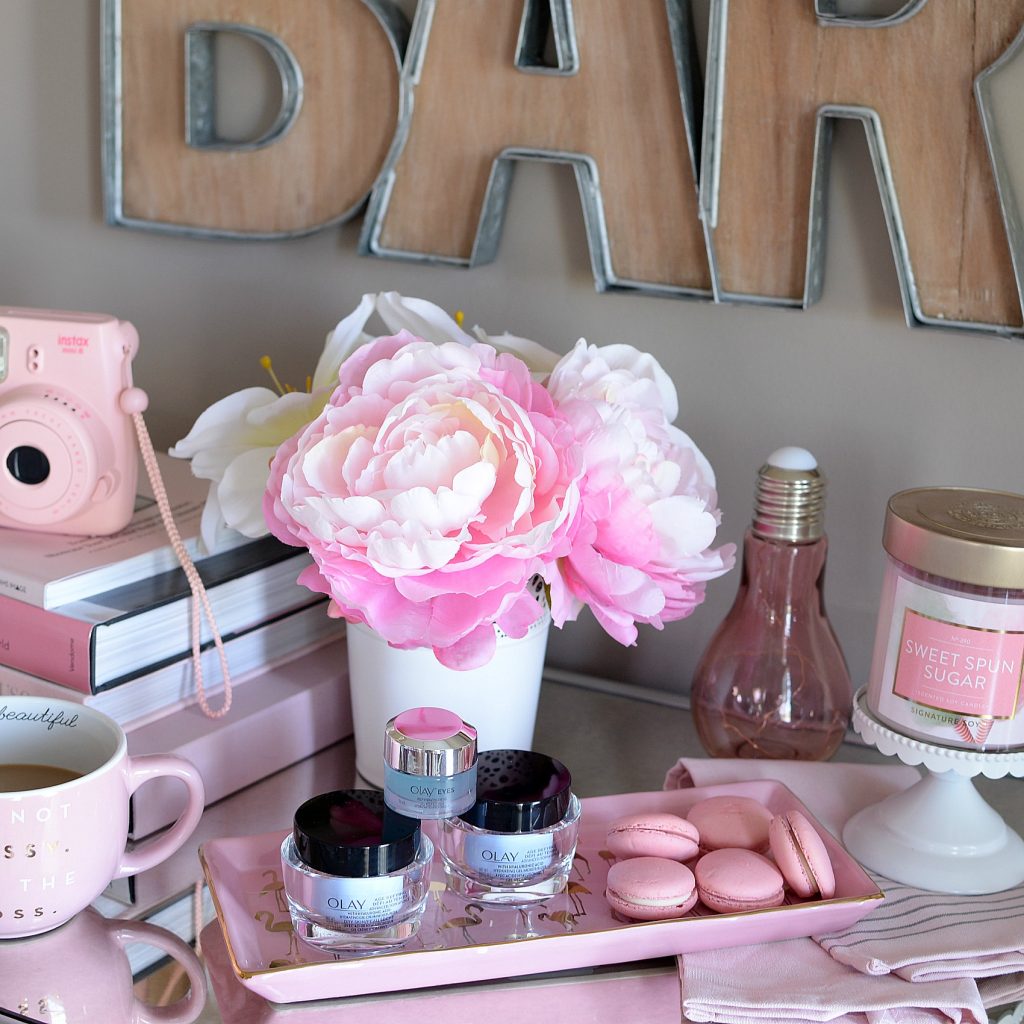 I brought the Olay Age Defying Advanced Hydrating Moisturizer with me on my trip to Cali, and it was the perfect prep-cream before and after my flight. The combination of cabin pressure and hot, humid LA weather, really took a toll on my skin but using this day and night, my skin felt soft, smooth and hydrated the entire trip. It's a new staple in my routine for sure and I can't wait to use it during the winter months!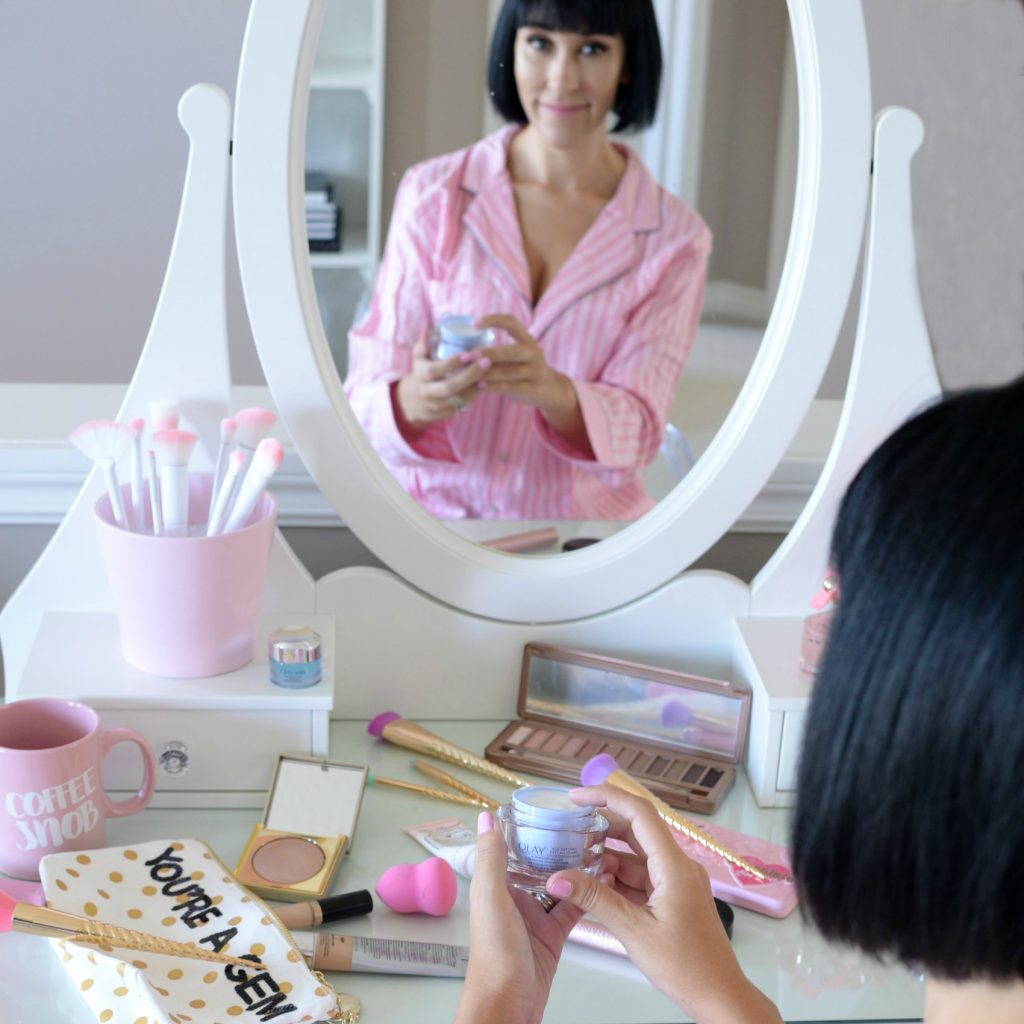 Moving on to eye cream, for years I thought it was just a fancier, more expensive moisturizer, packaged in a smaller bottle. But did you know that the skin around the eyes is very fragile and more delicate than the rest of your face, so it's so important to take extra care of that sensitive area. Some other fun facts: Thinner skin is prone to dryness and can show age and fatigue faster than other areas of our bodies. Constant movement from our eyes also causes the appearance of fine lines and wrinkles to develop quicker. Let's not forget about those pesky dark circles and puffiness caused by lack of sleep and fluids that collect under our eyes.
The new Olay Eyes Deep Hydrating Eye Gel can combat all those pesky problems. If your eyes are looking extra tired, dehydrated or just need a pick-me-up, this lightweight gel is for you. It too is formulated with hyaluronic acid and I love the unique gel-like consistency that's immediately cooling on the skin. It really does an amazing job at moisturizing my skin but it absorbs so quickly, and I've noticed that my dark circles are less noticeable. I feel it's the perfect eye cream for morning because it de-puffs, but it's also a great option for the evening as well helping me wake up looking refreshed and ready for the day ahead!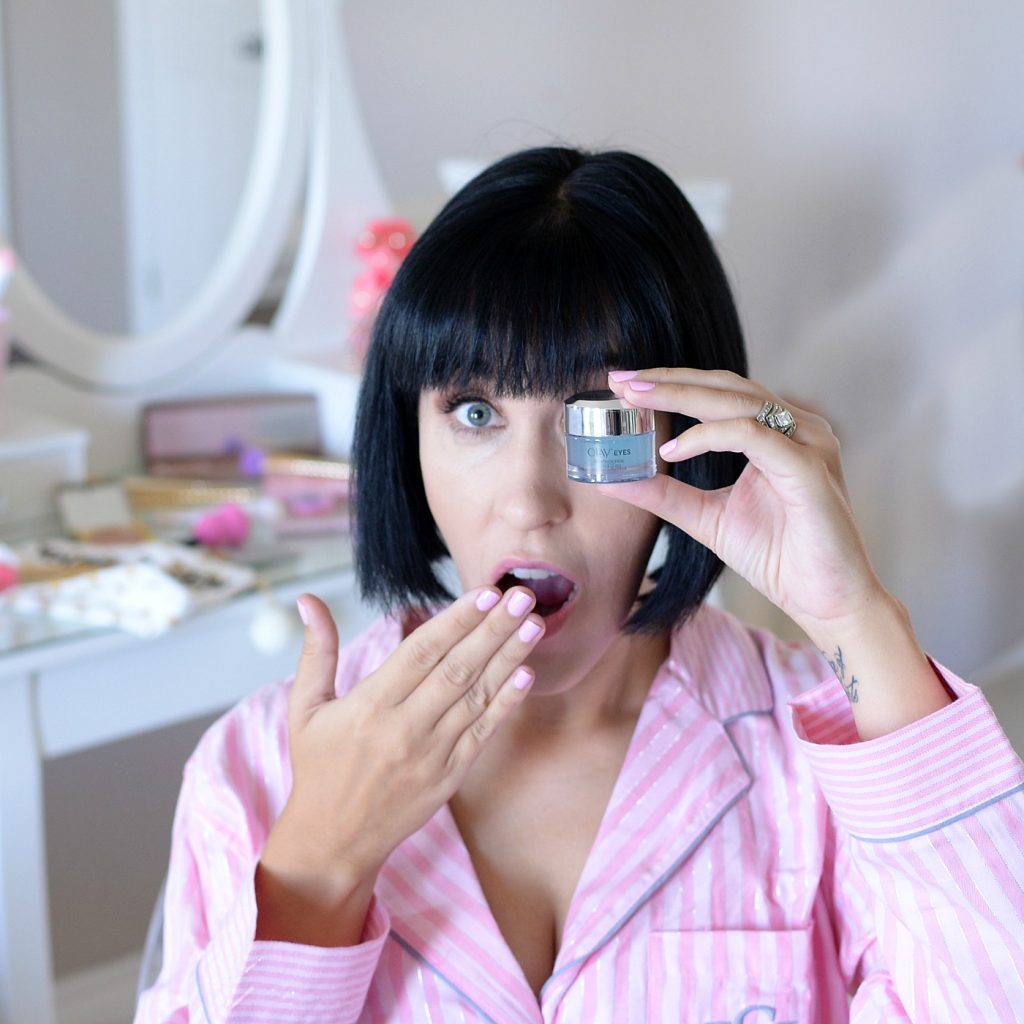 I've been loving these new products from Olay! If you give them a try, let me know your thoughts in the comments below!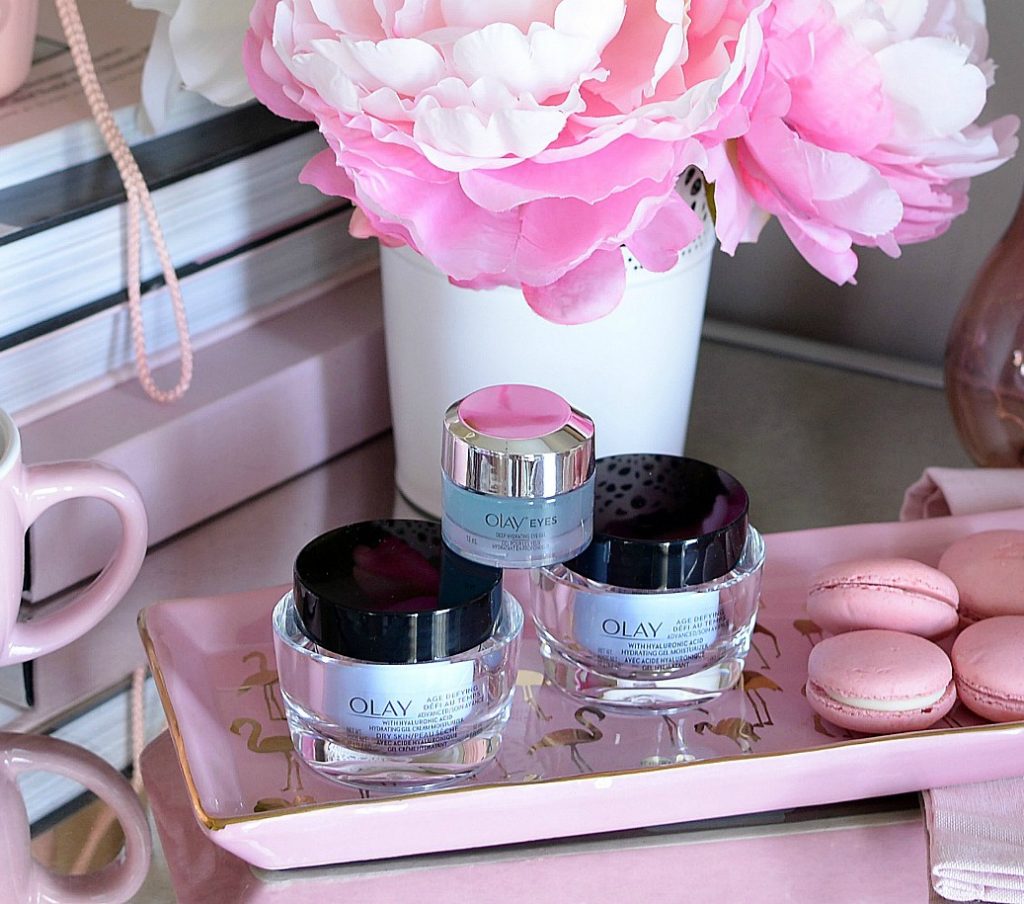 "Disclosure: This post was sponsored by Olay, but all opinions on this blog are my own. I also want to thank you for supporting the brands that support my blog."