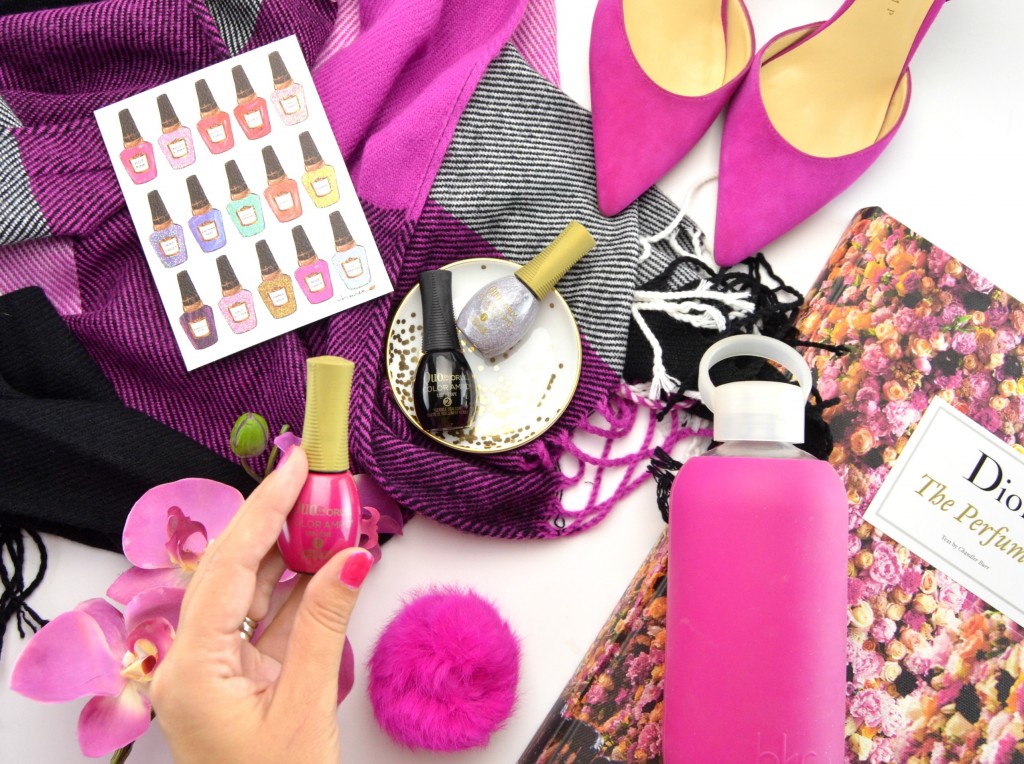 two step manicure system
It seems like every brand is jumping on the two step manicure system? This offers you a gel-like finish with the removal process of a traditional polish. New this season is Quo by Orly Color Amp'd Collection, promising you flexible, non-damaging manicure that wears like a gel, but removes like a polish. It features a quick drying formula that helps prevent smudging during the initial drying process, along with a flexible sealcoat that helps to fuse the polish together to create a durable, non-damaging, scratch-resistant, high-shine finish that lasts for over 7 days. No lamps needed. It also contains polymers that allow the finish of the manicure to bounce back from any nicks or dents, giving it it's, chip-free finish.

To start using the Quo by Orly Color Amp'd Collection simply buff and clean the nails with alcohol so the polish can adhere to the nailbed easier, then apply 2 even coats of the Quo by Orly Color Amp'd Flexible Color, which is now available in 24 unique shades. You follow up with a thin layer of Quo by Orly Color Amp'd Flexible Sealcoat to help lock and seal in both colour and shine. This topcoat will set and dry in less than 8 minutes. If you're looking to prolong the wear time even further, reapply the sealcoat a few days later. You can easily remove the colour with standard nail polish remover.

Quo by Orly Color Amp'd Collection is full of bold, bright and interesting colours. It provides a rich colour, intense shine and long lasting results in a single stroke of the brush. It has the sane amazing and opaque coverage you'd get with a gel polish, without the use of those annoying UV lamps. It's 600 bristle count brush and custom and unique shape covers the entire nailbed in a few easy strokes. It's also designed to fit the cuticle perfectly, allowing for a smooth and even coverage. It really does provide an entire week's worth of high shine without becoming dull, flat or chipping. If you're looking for a system that you can easily pick up from the drugstore and wear longer than your traditional manicure in record fast time, I suggest looking into these polishes. Both the polishes and sealcoat retail for $10.99 at Shoppers.